Tokyo is known for its unique and colorful themed restaurants that offer diners exaggerated experiences to delight all the senses. From interacting with robots and ninjas to being immersed in fantasy worlds, these themed eateries provide entertainment alongside the food.
Monster and Fantasy Themed Restaurants
1. Alice in Wonderland Restaurant
Fall down the rabbit hole into Lewis Carroll's storybook world at the Alice in Wonderland restaurant in Shinjuku. The whimsical decor with storybook motifs, chandeliers, and waitresses dressed as Alice provide the backdrop as you dine on dishes like the Mad Hatter's Tea Set.
2. Final Fantasy Eorzea Cafe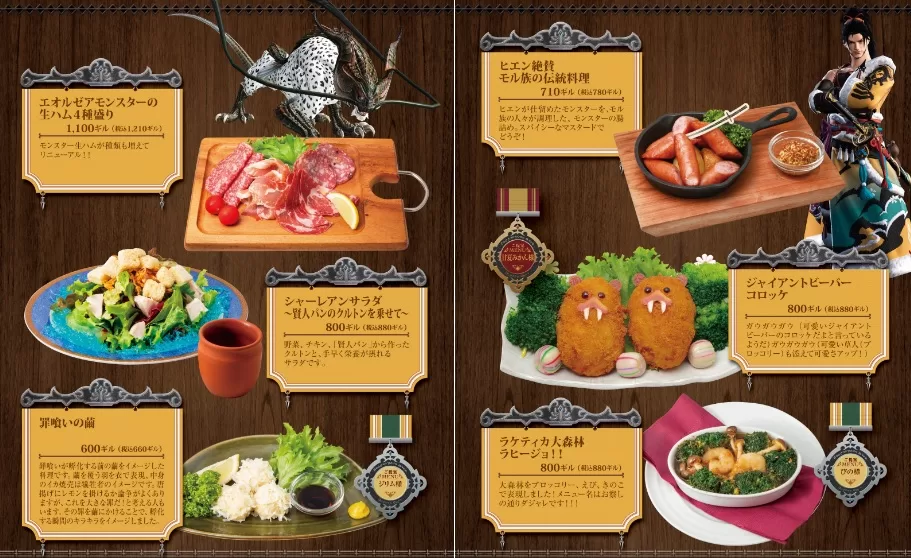 The Eorzea Cafe in Akihabara is a Final Fantasy themed restaurant with food and drinks inspired by characters from the popular video game. Fans can enjoy themed dishes while playing Final Fantasy on computers in the restaurant.
3. Vampire Cafe
With gothic decor including coffins and candles, the Vampire Cafe serves Italian dishes and blood-red cocktails in a dark, spooky environment.It's a unique spot for fans of vampires and the supernatural.
Action and Show Themed Restaurants
4. Ninja Restaurant
Diners are escorted through dark corridors into a ninja castle restaurant where you can watch real ninjas perform demonstrations while enjoying Japanese fare like wagyu beef. It's interactive dining with a side of ancient martial arts.
5. Robot Restaurant
Update: this restaurant is closed for good. A scam operation is occurring at the location where the Robot Restaurant used to operate. A man stands at the entrance and directs people to scan a QR code that appears to be for the Robot Restaurant. However, the QR code actually leads to a reservation for a girls bar in the same building. The Robot Restaurant is seemingly closed for good, but the entrance is blocked, making it impossible to verify. Exercise caution and avoid this location to prevent being scammed.
A wild sensory overload experience involving blinding neon lights, dancing robots, martial arts battles, and loud music define the Robot Restaurant in Kabukicho. The lively performances outshine the bento box food offerings.
6. Tejinaya Magic Bar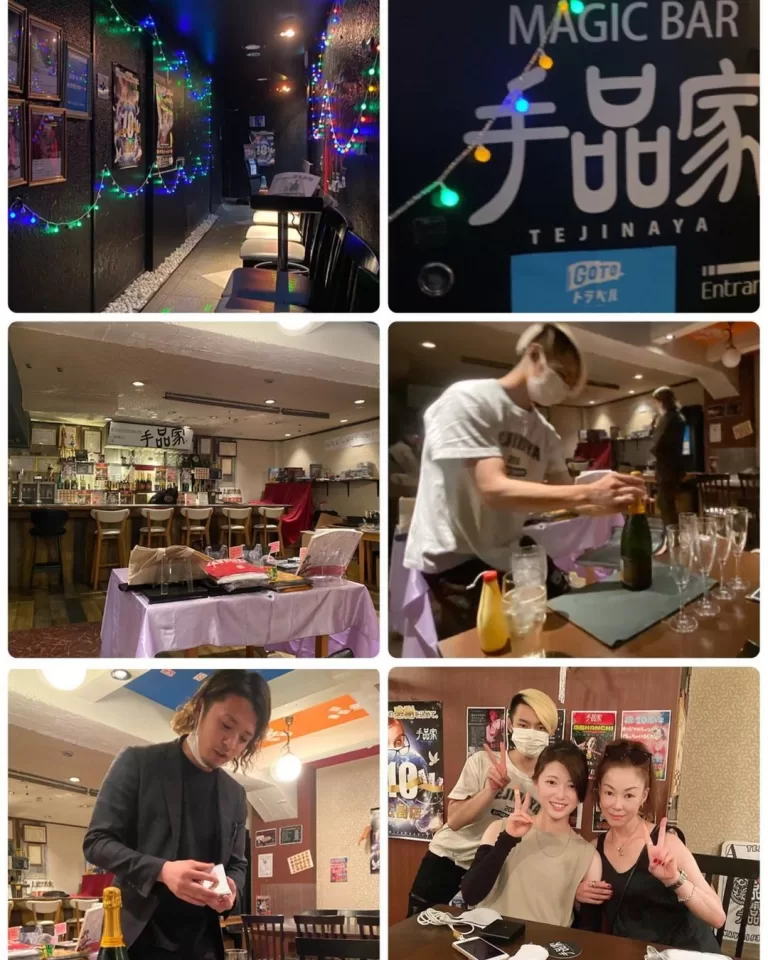 Master magicians defy physics with astonishing illusions and magic tricks at Tejinaya Magic Bar. Wonder at the impossible over cocktails and snacks at this unique venue combining magic and dining.
7. Maidreamin Maid Cafe
Maid cafes like Maidreamin let you be served kawaii food and drinks by waitresses dressed in frilly maid costumes who also put on pop performances. It's a slice of cosplay culture in Japan.
Animal Cafes
8. Owl Cafe
Interact with majestic owls at owl cafes while enjoying drinks and light snacks. The owls perch on rails or tree branches around the cafe for a magical Harry Potter-esque experience.
9. Rabbit Cafe
Cuddle with friendly bunnies at rabbit cafes like Ra.a.g.f Harajuku Cafe while sipping on coffee or tea. Some cafes let you feed and play with the supervised furry friends for an up-close encounter.
10. Hedgehog Cafe
Get your dose of cuteness at Harry hedgehog cafe where you can hold, pet, and feed over 20 adorable hedgehogs. It's a prickly yet cute experience animal lovers will enjoy.
Unique Concept Restaurants
11. Train Restaurant
Little TGV restaurant replicates the interior of a train with servers dressed as conductors bringing food on model train cars that run along tracks past tables. It's a fun train trip without leaving Tokyo.
12. Prison Restaurant
The Lockup is a prison-themed restaurant with servers dressed as convicts and dim lighting recreating the jail dining experience. Eat in an actual cell for a creepy, horror house vibe.
13. Ninja Trick House Restaurant
Ninja Akasaka restaurant starts with walking through a ninja trick house with revolving doors and hidden floors before being escorted to your private ninja-themed dining room. Ninjas perform magic tricks tableside while you eat.
14. Samurai Restaurant
Feudal Japan is brought to life at Sengoku Buyuden restaurant's recreated samurai village where diners eat in tatami rooms while being entertained by samurai performers.
15. Fishing Restaurant
At Zauo restaurant, customers use fishing rods to fish for their own dinner from tanks built into tables. Freshly caught fish are then prepared sashimi style right in front of you.