Do you know that eggplant tomato sauce does exist? You heard it right! In fact, there's this one recipe called Pasta alla Norma that uses eggplant and tomato sauce. If you find it interesting, check out the complete recipe below.
Eggplant is typically used as a vegetable in cooking, while tomato is known for its various health benefits and the number one source of antioxidant lycopene. While it is familiar to us that tomatoes are usually processed to produce tomato sauce, eggplant is pretty much rare— but it's doable.
In this article, we will show you how to make eggplant and tomato sauce.
WHAT IS EGGPLANT TOMATO SAUCE?
As the name suggests, eggplant tomato sauce is made from eggplant and tomato. This recipe calls for crushed tomatoes, sautéed eggplant, and herbs.
These two vegetables (though the latter is technically a fruit), contain high nutrients essential to our body.
When combined together, these two will definitely make not only a delicious cuisine, but also a nutritious meal.
You might probably think that making the eggplant tomato sauce takes a long process. But it does not. It only takes a maximum of 40 minutes (or about an hour) to complete the recipe, 15 minutes for the preparation of the ingredients and approximately 25 minutes for the cooking time.
This eggplant tomato sauce recipe is also affordable and you can prepare it every other day when needed.
And of course, this delicious sauce is not only limited to your favorite pasta, but also a great accompaniment to other dishes such as roasted pork and grilled chicken. The idea of having this side dish in your main course will definitely make an absolutely delicious meal.
COMMON INGREDIENTS
Aside from eggplants and tomatoes, you'll also need other ingredients to cook this eggplant and tomato sauce recipe. Here are the complete ingredients:
EGGPLANT
You need to secure peeled and diced eggplant. Roasted eggplant is not recommended.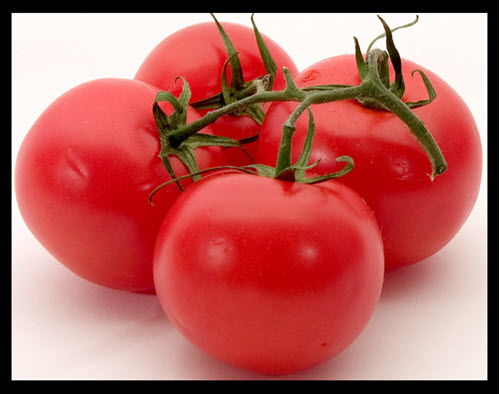 TOMATOES
In this recipe, you need a can of crushed tomatoes. If it is not available, you can substitute it with crushed plum tomatoes.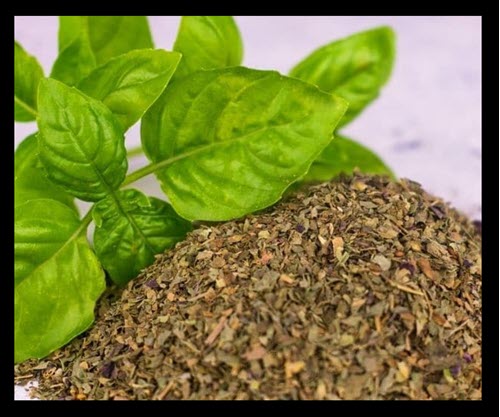 BASIL (dried or fresh basil)
Preferably the dried ones. This herb will give extra flavor to the sauce. However, if dried herbs are not available, you can use fresh chopped basil instead.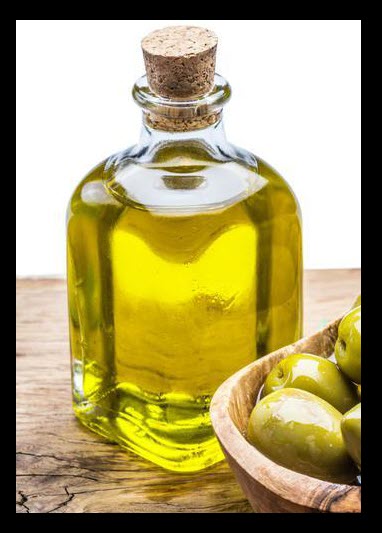 EXTRA VIRGIN OLIVE OIL
The oil will be used for the sauce. To make delicious and healthy pasta sauces, we recommend using high quality olive oil.
RED PEPPER FLAKES
Preferably, the crushed ones. These red hot pepper flakes add a little heat to your sauce.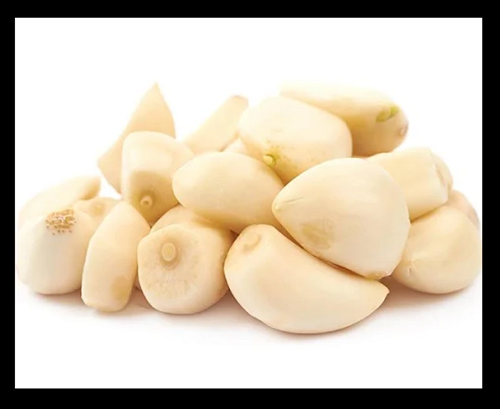 GARLIC CLOVES
The garlic gives the aromatic touch to your eggplant tomato sauce.
SALT AND PEPPER
Use as finishing touch. Adjust the flavor of your sauce according to your taste.
PROCESS IN MAKING EGGPLANT PASTA SAUCE
As previously mentioned, this eggplant tomato sauce recipe is plain and simple. The process starts from sautéing peeled and diced eggplant, and ends with adding the spices and herbs for extra rich umami flavor. Let's walk you through on what needs to be done:
STEP 1. SAUTE ALL THE INGREDIENTS
Wash, peel, and cube the eggplant. In a saucepan or skillet, add the virgin olive oil and heat over medium low heat. Add the garlic and sauté until fragrant. Then add the diced eggplant. Cook for about 5 minutes until tender. Then add the tomatoes (canned or crushed), and basil. Lastly, add the salt and pepper to taste.
STEP 2. LET THE MIXTURE SIMMER
Do not cover the saucepan and let it simmer for at least 20 minutes.
STEP 3. SERVE IMMEDIATELY WHEN DONE
It is best to serve the sauce over pasta or as a side dish to any main course while it is still hot. For leftover sauces, store in an airtight container and refrigerate.
NOTE:
If some of the mentioned ingredients are not available, you can make little changes. But to make sure that this won't drastically affect the taste of the sauce, do this:
Substitute a teaspoon of dried herbs to a teaspoon of fresh herbs (for the basil).
To adjust the spiciness of the sauce, simply add or reduce the amount of red pepper flakes, according to your preference. You can also add sugar if you are into sweet sauces.
And to add extra flavor and creaminess to your sauce, you can add fresh mozzarella cheese to your favorite pasta.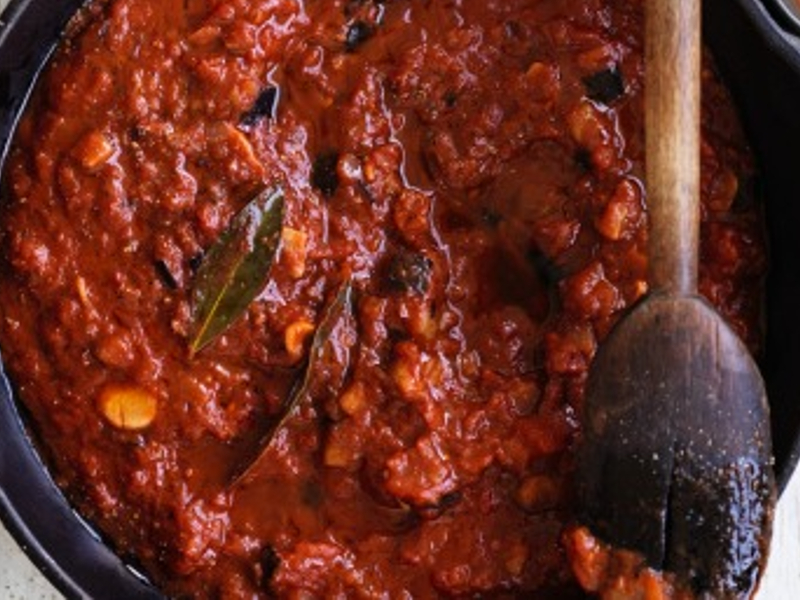 EGGPLANT TOMATO SAUCE RECIPE
PREP TIME: 15 MINUTES
COOK TIME: 25 MINUTES
EQUIPMENT: LARGE SKILLET OR SAUCEPAN
INGREDIENTS:
1 Tsp. Dried Basil
3 Garlic Cloves, minced
30 oz. can crushed tomatoes
1/4 tsp crushed red pepper flakes
1/4 cup extra virgin olive oil
3 eggplants (medium sized)
salt and pepper
DIRECTIONS:
Wash the eggplants, peel, and cube into half an inch pieces.
Add virgin olive oil in a large skillet or saucepan and heat oil over medium heat or medium high heat. Add garlic and cook for 2-3 minutes or until fragrant.
Then add the cubed eggplant and cook until tender, about 5 minutes.
When the eggplant is already cooked, add the crushed tomatoes, stirring occasionally. Continue to stir and add basil, salt and pepper to taste.
Simmer for at least 20 minutes and make sure not to cover the skillet.
Serve while hot! Immediately serve this delicious sauce with your best pasta or side salad and garnish with fresh basil, parsley or fresh oregano. Similar to other sauce recipes, eggplant and tomato sauce recipe is pretty much customizable, any herbs or spices of your choice as long as the eggplant and whole tomatoes are present.
If consumed at a later time, let cool for an hour and store in a freezer-safe container or airtight container.
This serving is good for 300 grams of freshly cooked pasta.
FREQUENTLY ASKED QUESTIONS
HOW TO IMPROVE THE TEXTURE OF THIS EGGPLANT TOMATO SAUCE?
To have a delicious texture, put the cooked sauce in an immersion blender until the texture becomes smoother.
WHAT'S THE LIFESPAN OF THE EGGPLANT TOMATO SAUCE LEFTOVERS?
You can place the leftover in an airtight container and store in the fridge for up to 4 days, and up to 90 days if frozen. 
HOW TO USE FROZEN EGGPLANT TOMATO SAUCE? 
When using frozen sauce, you still need to thaw it overnight to return to its original texture. The reheat the sauce and use immediately to avoid spoilage