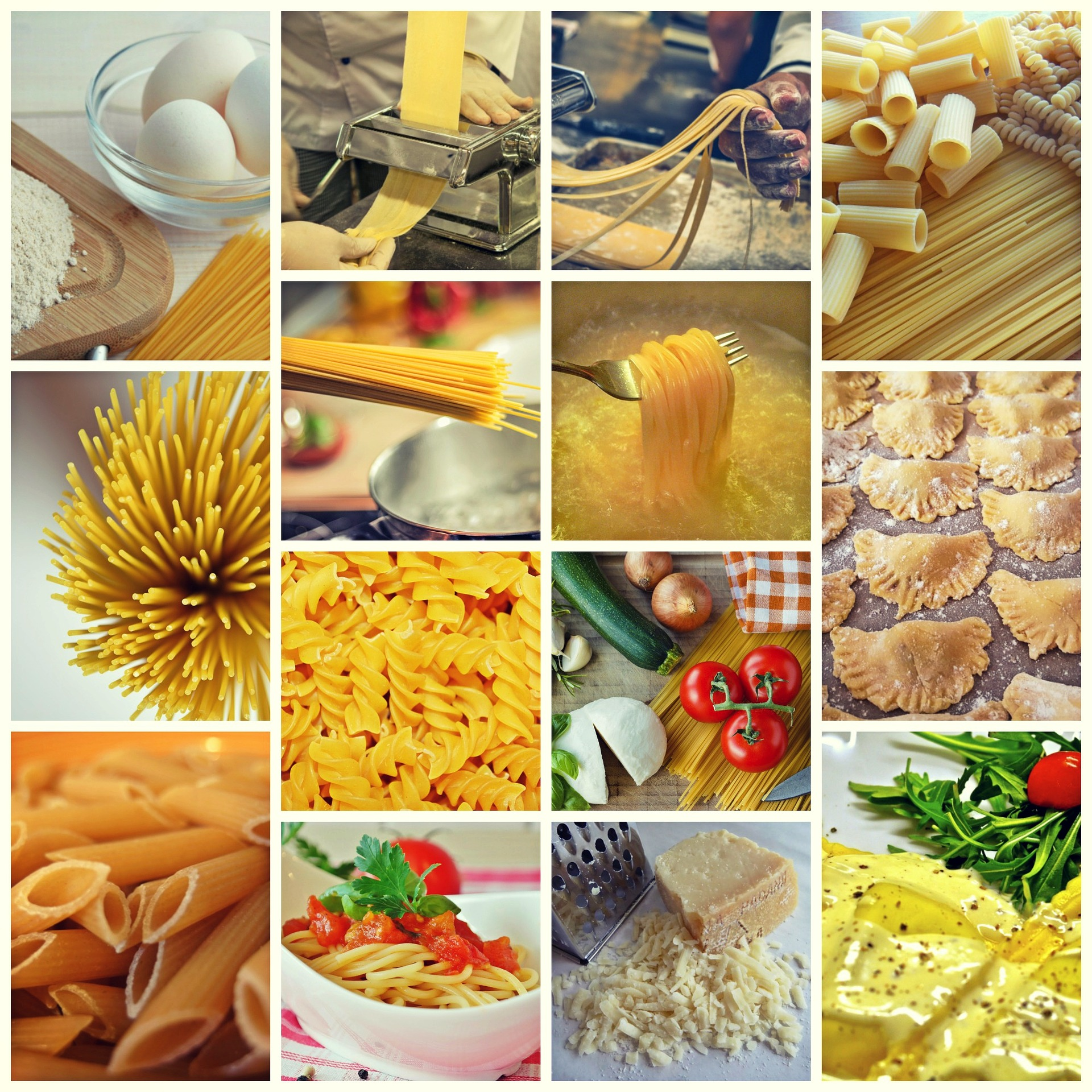 Pasta dishes have been a staple on every meal as there are different varieties to choose from. Since most pasta dishes come with sauces, you should also expect that the list of pasta sauces is just as long as the different types of pasta shapes you can prepare at home. One of the most common pasta sauces being used would be a tomato sauce mixed with other ingredients such as olive oil.
Each pasta dish also comes with its designated pasta sauce. A classic ragu can go with your spaghetti noodles or carbonara sauce for your fettuccine. Different types of pasta sauce such as white pasta sauce, red pasta sauce, light pasta sauce, and heavy pasta sauce also exist. You might have also heard pesto sauce, pasta marinara sauce, or alfredo sauce.
Italy started the pasta cuisine, thus, there are different Italian sauces that are placed into different categories. You have tomato-based sauces, such as the classic spaghetti sauce or marinara. There's also heavier, cream-based sauces, wine-based sauces, and oil-based sauces like pesto or aglio e olio.
What Are The Best Types of Pasta Sauce?
In case your family loves pasta, it is definitely a must to know what are the pasta sauces that you could pair with your pasta noodles. Here are the starters that you can cook at the comforts of your home.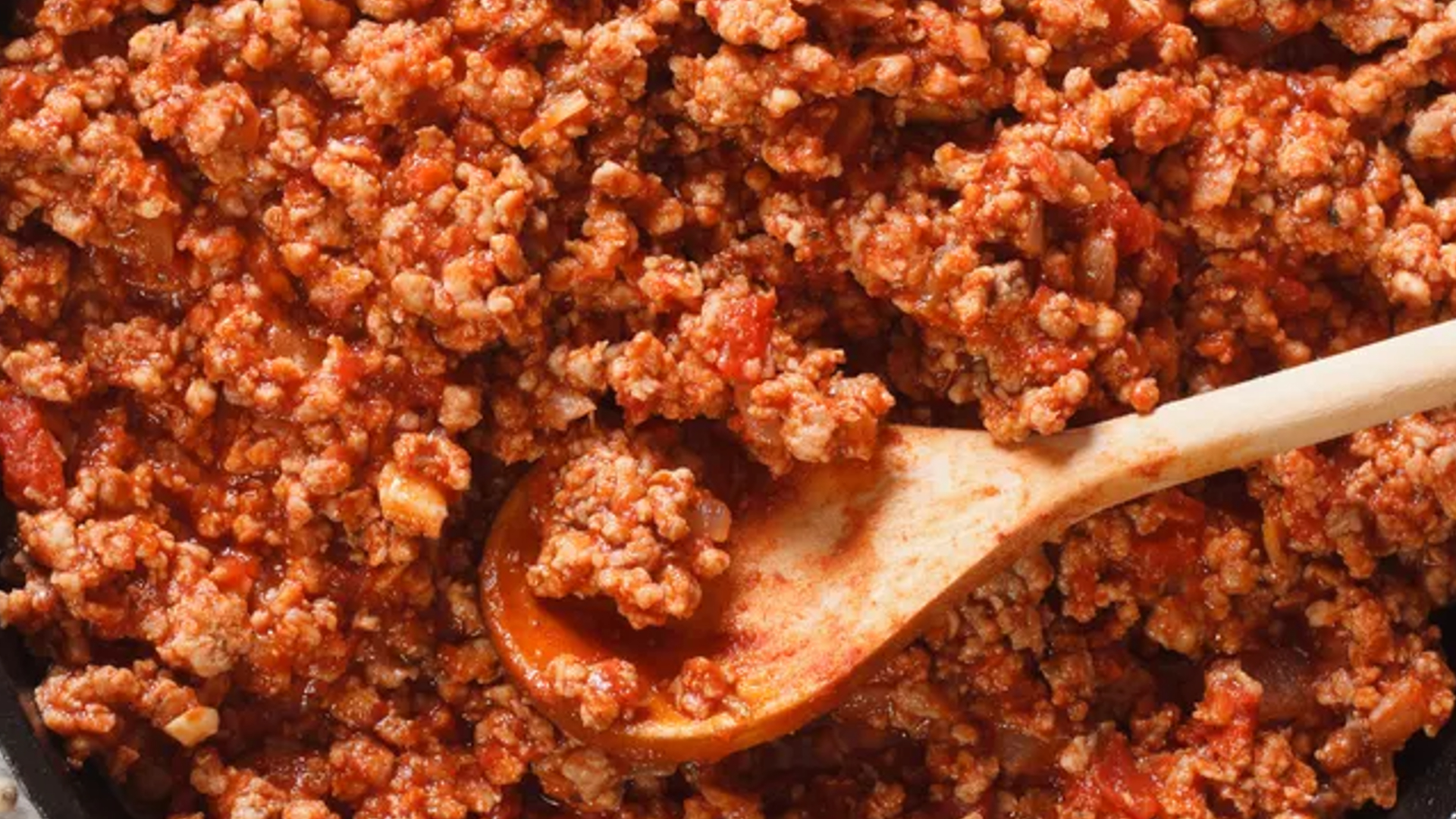 Bolognese
Bolognese sauce is commonly paired with long pasta noodles such as tagliatelle, spaghetti, or fettuccine. This Italian pasta sauce has a controversial background when Chef Antonio Carluccio claimed that spaghetti bolognese simply did not exist in Italy a few years ago. The closest relative to bolognese sauce is the Ragù alla Bolognese served over wide tagliatelle noodles.
This meat-based spaghetti sauce is made with lots of meat and a light amount of tomatoes. Non-Italian versions of this spaghetti sauce is more of a tomato-based sauce. In the US, ground beef is cooked and mixed into a tomato sauce before being combined with long pasta noodles.
Traditional Bolognese pasta sauce uses finely chopped pork, beef or veal, and pancetta. These meats are slow-cooked with vegetables, spices, and milk for three to five hours to create a rich and hearty sauce. This traditional Bolognese pasta sauce does not contain any fresh herbs or garlic. Later versions have been created and it now contains different ingredients, such as nutmeg or pine nuts, celery, and onion.
---
Alfredo Sauce
Alfredo sauce falls into the category of heavy and cream-based sauces as it can be made using a heavy base of thick cream, butter, and cheese. If you don't want some calories, you might want to stick with a light sauce. But if you love rich and creamy sauce with wholesome flavors, then this pasta sauce is meant for you. You can choose between al burro (with butter) or alla crema (with cream).
Alfredo pasta sauce is usually served with long, thick pasta noodles. You would usually see fettuccine being paired with this pasta sauce, and that's how fettuccine alfredo is created. The white pasta sauce is mixed with white meat or seafood, usually chicken or shrimp. Alfredo pasta is great to be paired with a glass of white wine. If you don't drink wine or any alcohol, then go with iced teas as they also go well with the rich flavors of Alfredo sauce, especially those herbal-blended teas.
Pomegranate juice, soft carbonated drinks like sparkling water, and citrus-based sodas will also do justice as they are great to be paired with a hot meal.
---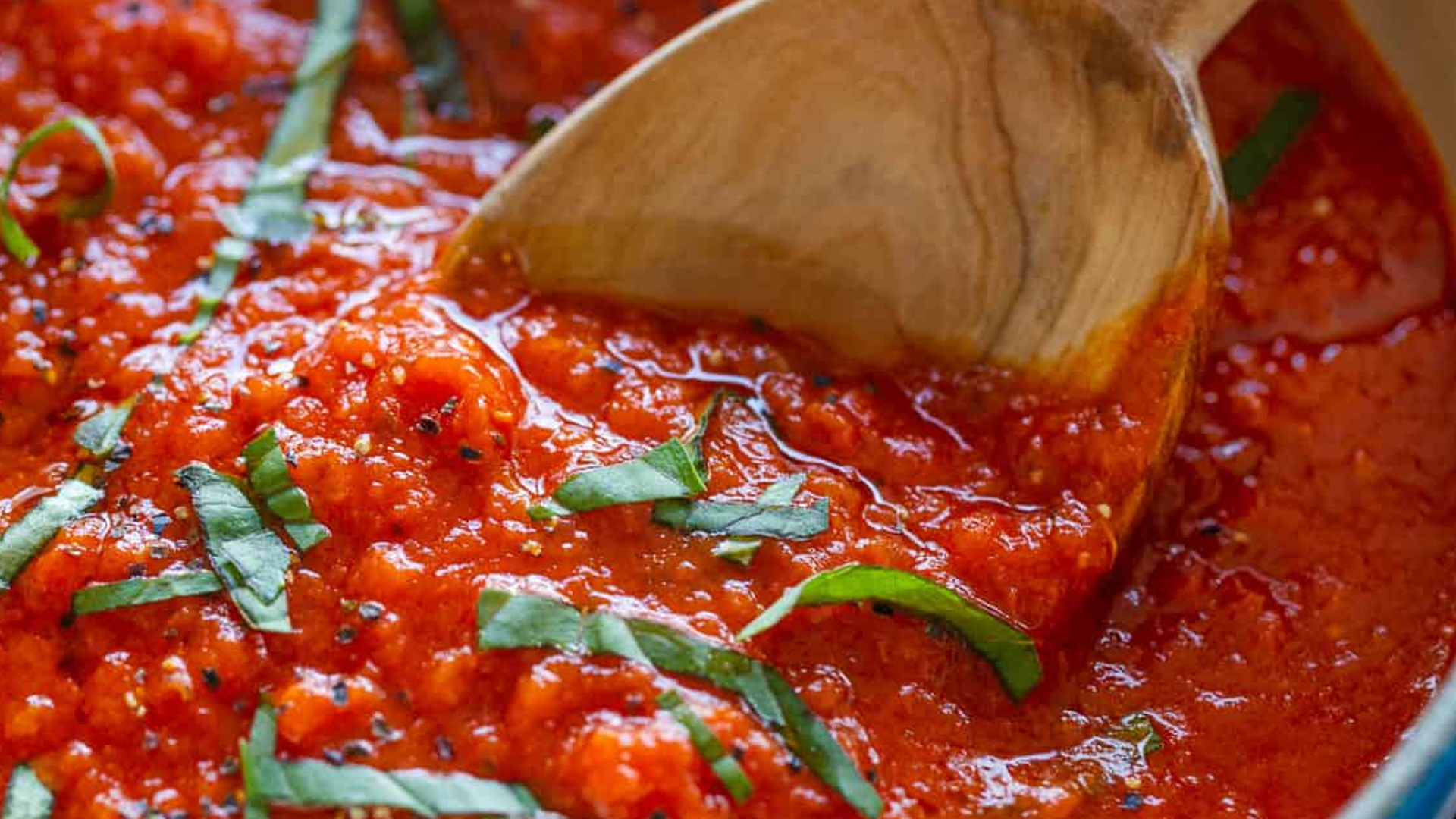 Marinara Sauce
You might have tried marinara sauce as this is one of the most popular pasta sauces. This is a tomato-based sauce that originated outside Italy and is created at an Italian-American community in the USA. This pasta sauce is with tomatoes, garlic, crushed red pepper or red pepper flakes, and basil or other herbs such as oregano.
Marinara sauce is a versatile pasta sauce since it can be paired with lasagna, casseroles, and even sandwiches. You can also put meatballs as toppings on the marinara sauce. It is even great as a dipping sauce for mozzarella sticks. If you want a light sauce that won't overpower the noodles, marinara pasta sauce will be your savior.
---
Pesto Sauce
This classic pasta sauce is definitely the choice for those who are looking for something healthy and tasty. The traditional sauce of pesto is made with a distinctive base of basil. Pine nuts, a little olive oil, and plenty of cheese such as Parmigiano-Reggiano, can be mixed together with a few herbs and spices to create a delicious sauce.
The best shape of pasta noodles to be used with pesto sauce would be those with curves and ridges. The oil-based pesto sauce would cling better to these noodles, so you can have fusilli, rotini, bow tie, and farfalle paired with this sauce. The best way to get the best flavors of the pesto sauce is to let it sit in the refrigerator for a few days before you use it.
---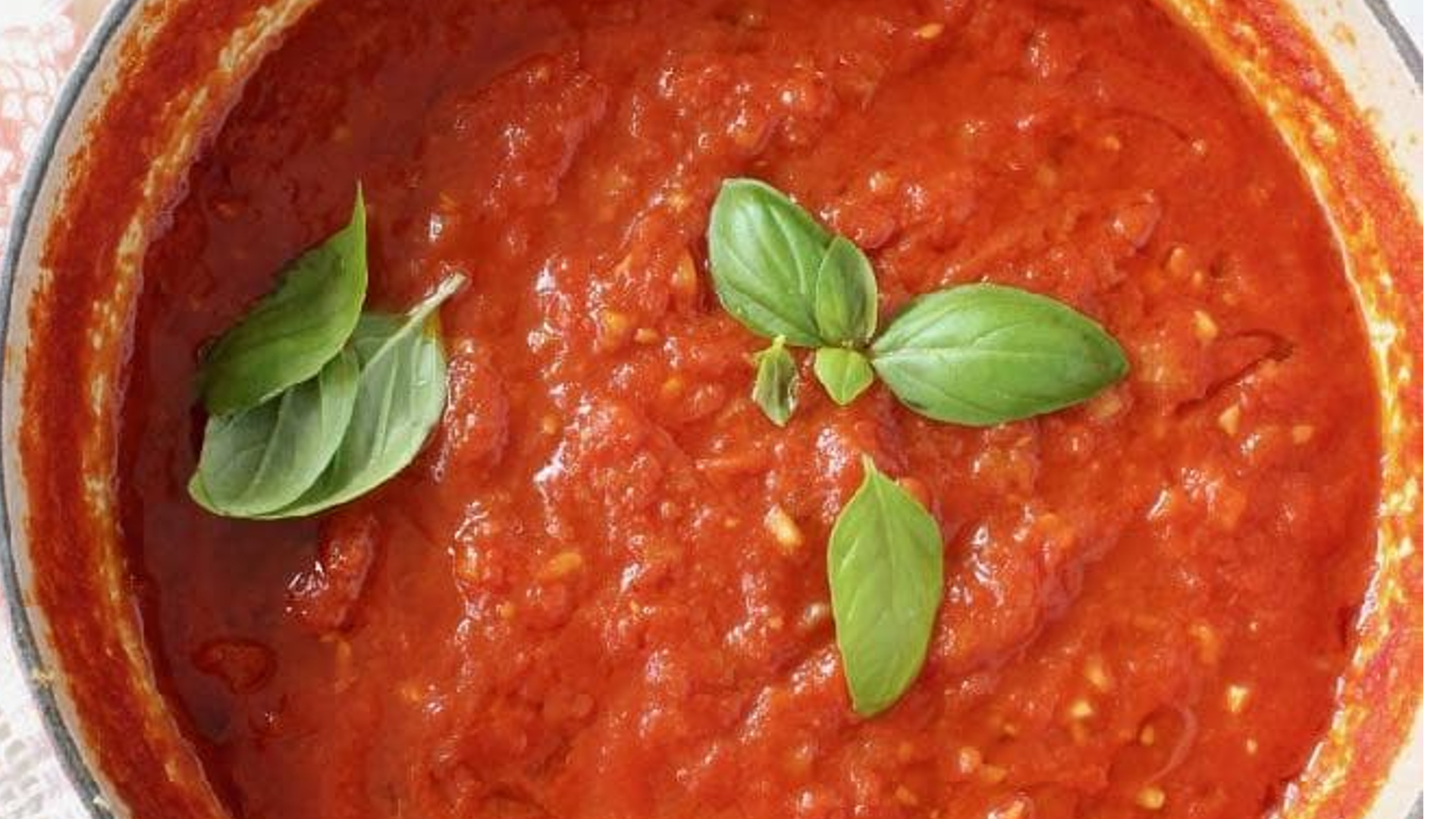 Vegan Tomato Pasta Sauce
Those who are looking for something light and easy to prepare pasta sauce, this basic tomato sauce will only need just a few ingredients. This basic sauce is made with tomatoes, mixed with garlic and herbs that's perfect for vegans out there.
If you are making ragu or a Bolognese pasta and will use vegan tomato pasta sauce, you can substitute the meat components with vegan substitutes such as Quorn or seasoned tofu. Other vegan pasta sauces can also be created but you may need to look for other substitutes, especially if you are making a creamy sauce such as alfredo or carbonara.
---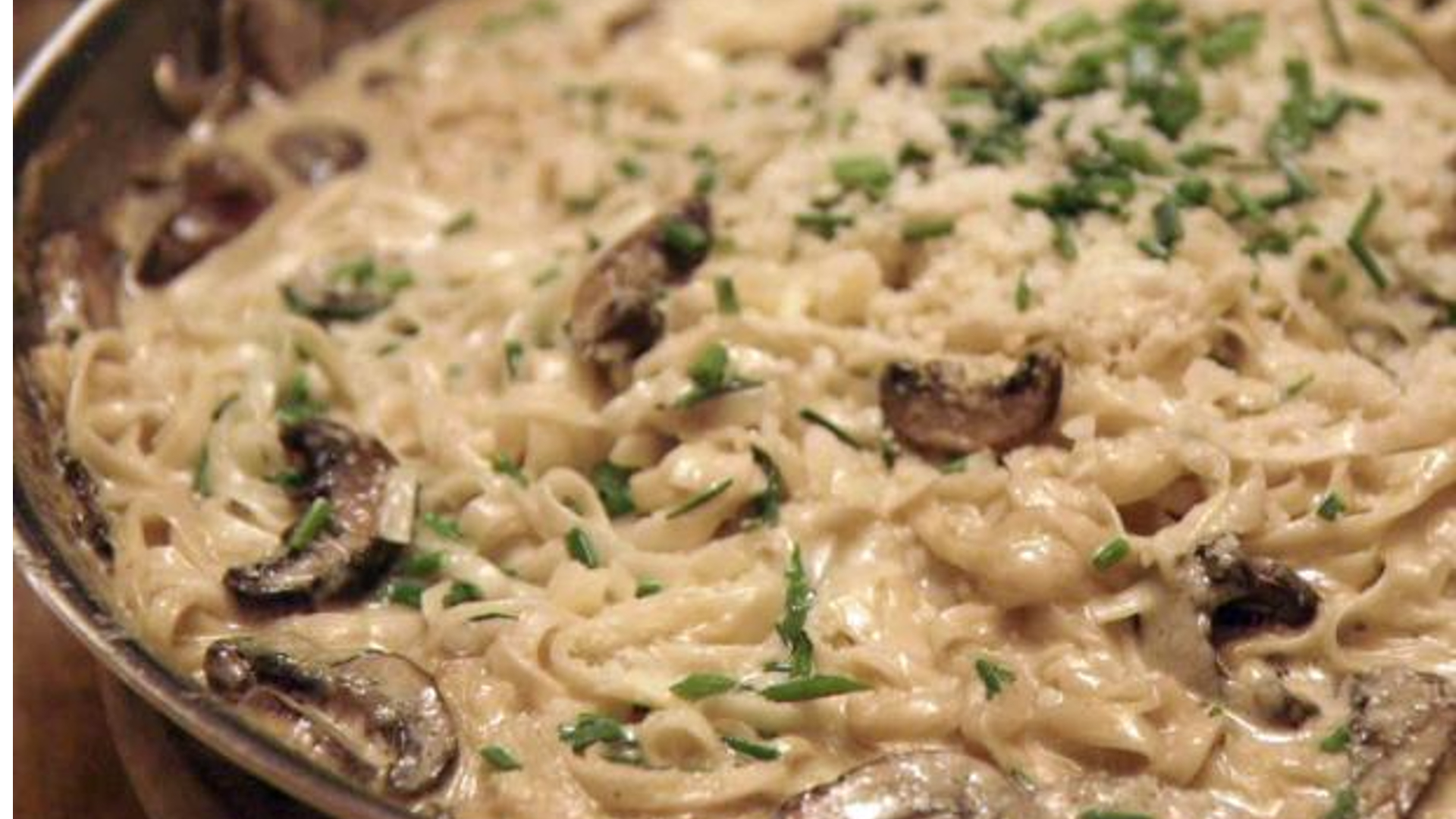 Truffle Cream Pasta Sauce
If you love white and creamy pasta sauces without meat, then go with the Truffle Cream Pasta Sauce. This pasta sauce is a creamy mixture with butter, cheese and truffles, which is a kind of mushroom.
Truffle is one of the most expensive mushrooms and its species are rare and may only appear in specific regions. Instead of using raw truffle mushrooms, you can opt-in for ready-made truffles if you are going to cook a truffle cream pasta sauce.
---
Funghi E Piselli
Funghi e piselli pasta sauce isn't as popular as the other types of pasta sauces. This pasta sauce is meant for those who are looking for something light and surprisingly healthy too. Italian cuisine may love tomatoes, but this pasta sauce skips that part.
Funghi e piselli pasta sauce is made with garlic, onions, peas, and mushrooms sautéed together in a pan. This lovely sauce would compliment your favorite short pasta, such as rigatoni or fusilli. Cook them until they are al dente and coat the pasta with the funghi e piselli sauce. Sprinkle it with some grated cheese, such as parmesan cheese, and serve.
---
Amatriciana Pasta Sauce
Originally from the town called Amatrice in Italy, the traditional Amatriciana pasta sauce is made with fresh tomatoes, guanciale (cured pork cheek), olive oil, and pecorino cheese. Long noodles, like spaghetti noodles, would pair perfectly with this amazing traditional Italian sauce.
The spicy red amatriciana is also available as one of the types of this pasta sauce. This version is made with tomatoes along with dried red chili peppers or chili flakes to provide some kick.
---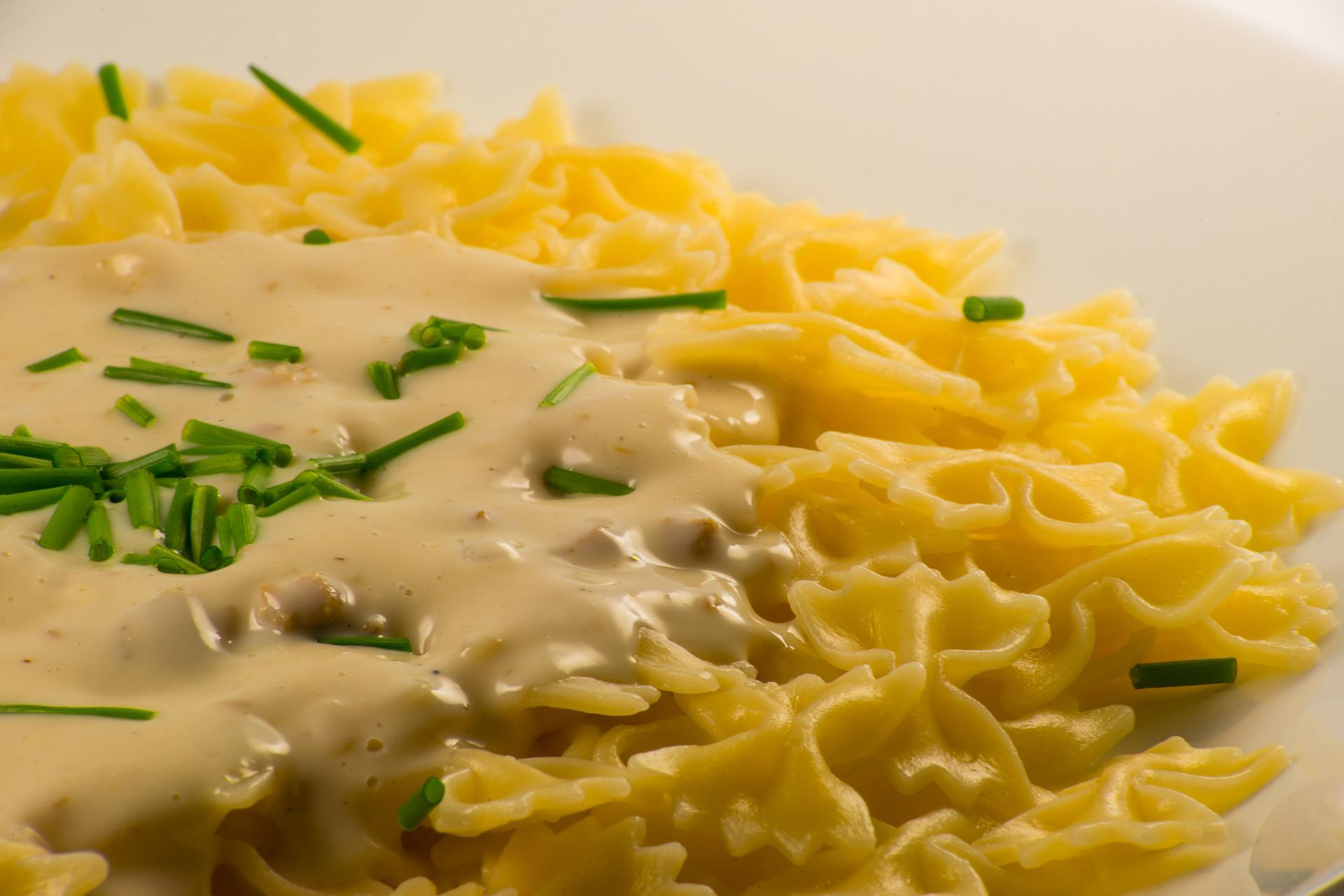 Carbonara Sauce
One of the most common types of pasta sauces, Carbonara has already engraved its name among the pasta lovers. This classic staple of Italian cuisine can be easily cooked at home, thus, it is also one of the famous homemade pasta sauces.
Carbonara sauce is made with egg, cheese and a little cream. The US version of carbonara sauce usually goes all out to make a super-thick, rich sauce. Addition of a decadently large quantity of grated cheese is also the trademark of a great carbonara pasta sauce.
Long thick pasta noodles, like long spaghetti noodles, can pair perfectly with this pasta sauce as it clings well to the pasta due to the addition of egg into the recipe. Ground meat or bacon is usually added to the sauce.
---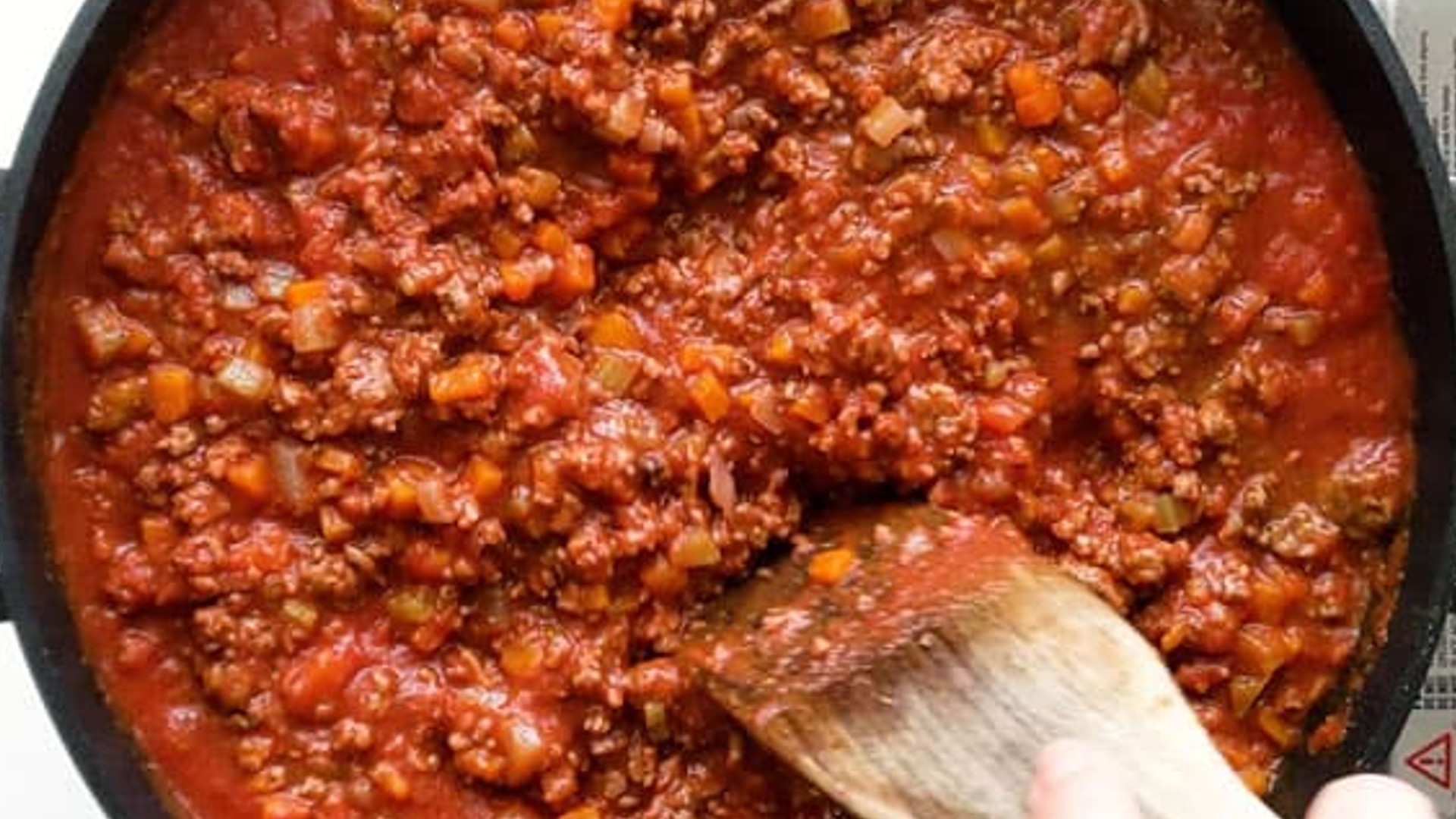 Ragu Sauce
Often mistaken as bolognese, ragu sauce is the meatiest pasta sauce made with mostly meat, such as beef and sometimes chicken, pork, veal, or even horsemeat. These meats are simmered over low heat for a long period of time together with the tomato pasta sauce. The thick sauce is best to serve with long noodles. Bolognese is just a type of ragu and there are few recipes that you might be able to create at home.
---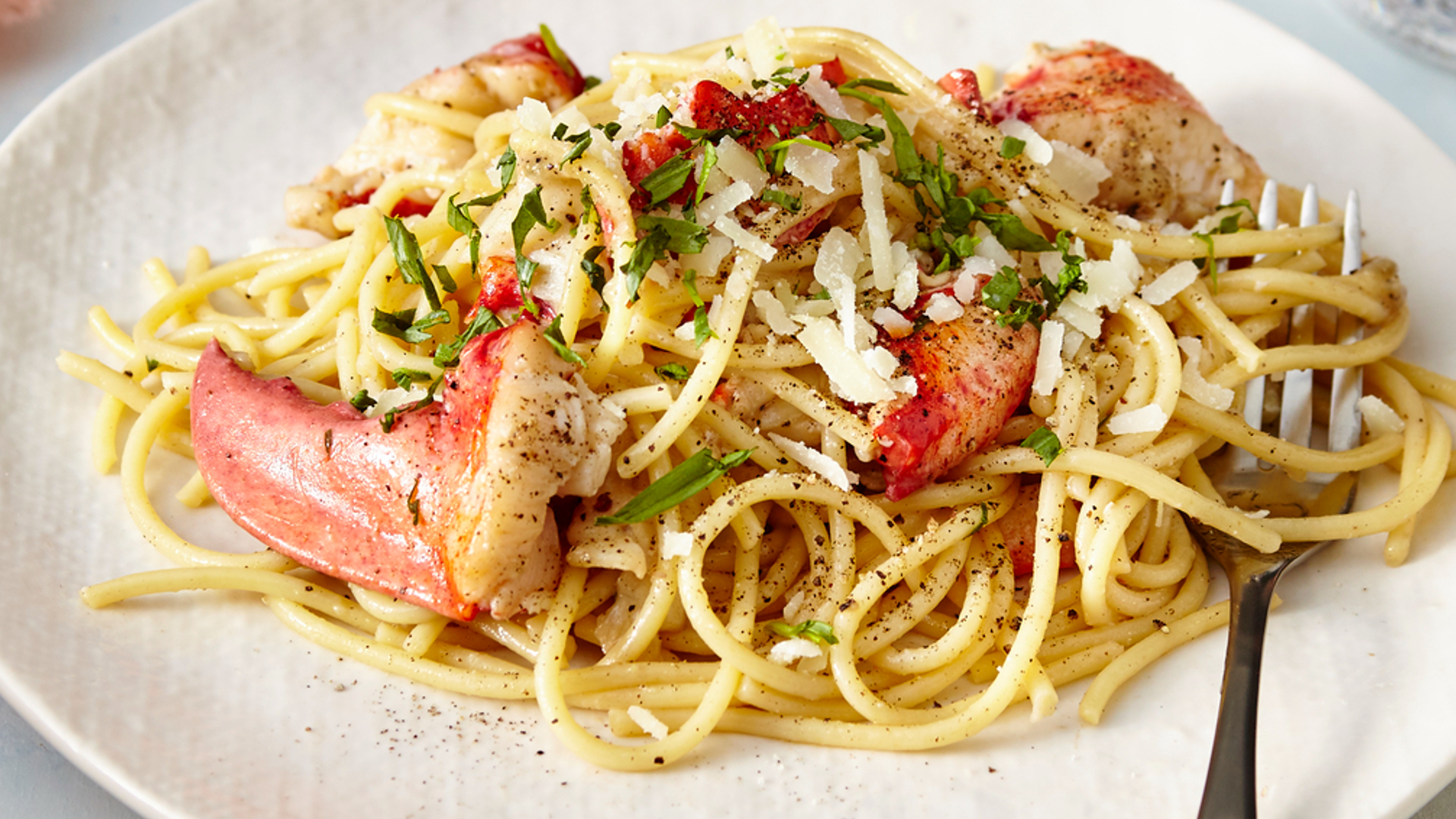 Cacio E Pepe
If you like a pasta dish with no tomato sauce, try making Cacio e pepe pasta sauce. It uses two main ingredients that can be found easily in the kitchen and those are cheese and black pepper. You can use parmesan cheese or cream cheese and mix it with the black pepper. Just put them over the heat to melt the cheese and you will have a delightful wholesome sauce.
Long spaghetti noodles that are fresh out of the pan are best for this non-tomato based sauce. You can even add other ingredients such as ground beef, ham, mushrooms, or sauteed shrimp to elevate the overall pasta experience.
---
Aglio E Olio
If you are looking for some types of pasta sauce that's easy to make at home, Aglio e olio is another option. Just like Cacio e pepe, Aglio E Olio uses simple ingredients that can be found easily in your kitchen. It is also a pasta sauce that has no tomato sauce in it and would be great if you have limited resources at home.
If you like a simple pasta dish, just get garlic and olive oil to make this pasta sauce, as Aglio e olio translates to garlic and oil. To create some glamor, add parmesan cheese, chili flakes or red pepper flakes after you pour the pasta sauce into the cooked pasta.
---
Summary
There are many other pasta sauces that you can try making at home. The varieties can be endless and it all boils down to your preferences of a pasta dish. The pasta sauce may also be adjusted depending on the types of pasta noodles that you are going to use.
If you want a spicy Italian sauce with dried red chili peppers that are great for any kind of pasta, such as penne pasta, baked pasta and zucchini noodles, go for Arrabbiata Sauce. If you want something smooth and shiny texture, you might want the Béchamel sauce. You can even mix or spread it over baked macaroni and cheese dishes.
Those who love seafood might indulge in the special Frutti di Mare Pasta Sauce. This pasta dish is made with mussels, baby clams, shrimp, squid, and veggies like tomatoes, onions, fresh basil and red pepper flakes. This pasta sauce is great with long spaghetti noodles or any type of your favorite pasta.
Nutty and versatile sauce can also be a good idea for your pasta dish. Salsa di Noci pasta sauce is another traditional Italian sauce that is made of walnut, pine nuts and white wine. This walnut sauce will be a great option if you want a pasta sauce that is suitable for almost every type of pasta and noodle.
Butter might be a common ingredient for some pasta sauces. If you want to try something new, try substituting your regular butter with brown butter to have Brown Butter Sauce. This will provide an aromatic, buttery, and creamy sauce experience that will enhance the flavor of your pasta dish.
Those are just some of the options you can try, aside from what has been listed above. You might be challenged to choose the right pasta sauce for your pasta dish, but once you are able to select the best sauce, it will be a matter of time and you will be able to master cooking it. Thank you for reading this post.