Turn your usual chicken barbecue or grilled chicken into an exceptional meal by dipping it to honey sriracha sauce. This sweet and spicy sauce is the best accompaniment to your favorite foods like chicken wings, grilled chicken, chicken nuggets, baked chicken, and even brussels sprouts and French fries.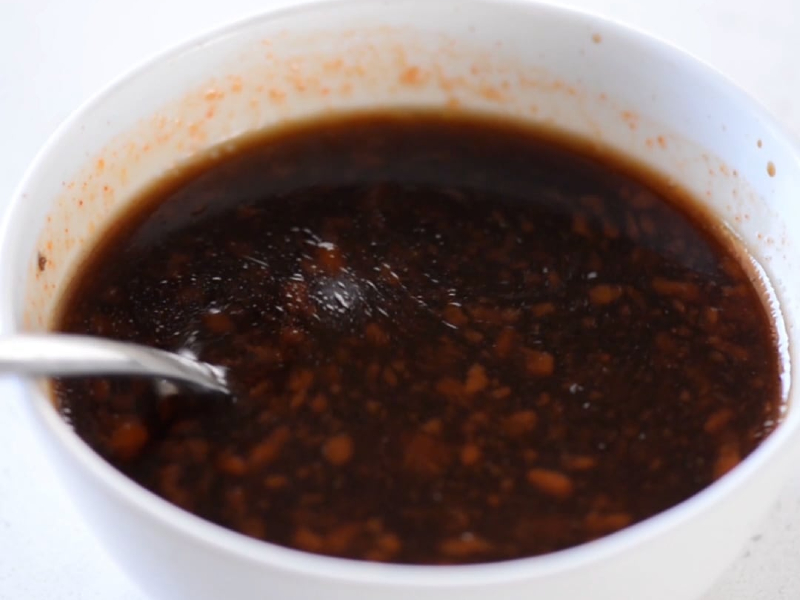 If you want to know how to make your own honey sriracha sauce, check out the recipe below.
Making this great sauce is very easy and simple. And similar to other dipping sauces, sriracha honey sauce only requires less ingredients, 5 to be exact.
Here are all the ingredients needed in cooking this flavorful honey sriracha dipping sauce:
5 MAJOR INGREDIENTS TO MAKE HONEY SRIRACHA SAUCE
As mentioned, the honey sriracha sauce recipe is quite plain and simple. You simply mix all the ingredients, and in a couple of minutes, you can enjoy it with your favorite comfort food.
Here are the ingredients you need.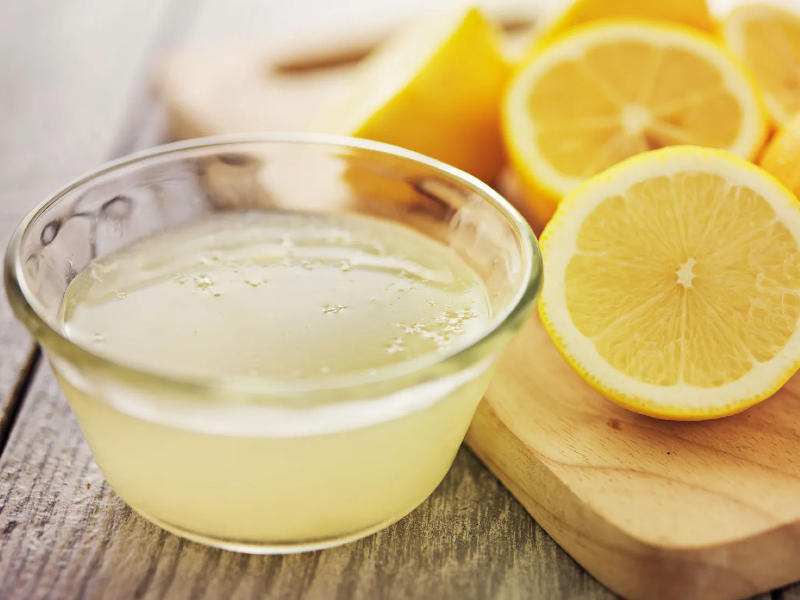 LEMON JUICE or LIME JUICE
One of the ingredients in making a honey sriracha dipping sauce is the aromatic oil freshly squeezed from this edible fruit, lemon. The distinct sour taste of the lemon or lime juice enhances the spice of honey sriracha dipping sauce making it taste delicious. It gives a perfect balance of the sweet and spicy flavor of the sriracha honey sauce.
---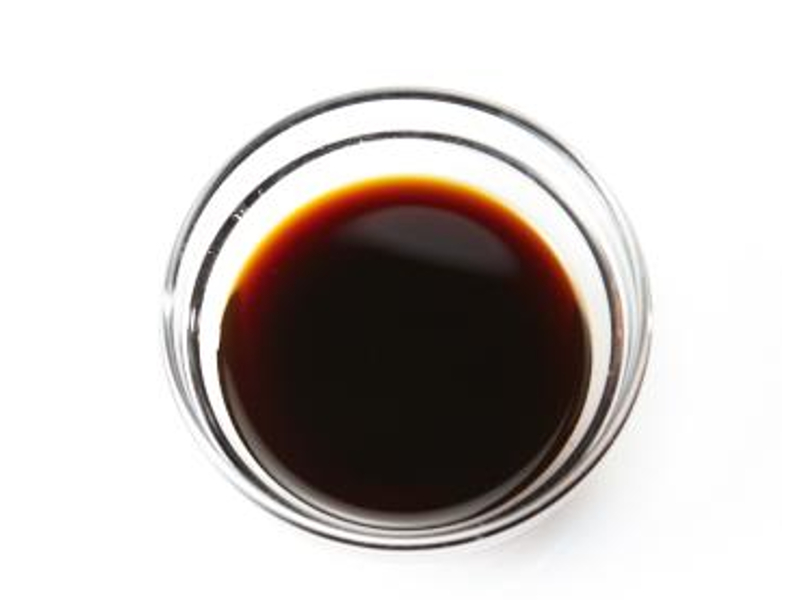 SOY SAUCE
Another flavor-enhancing contributor to your honey sriracha dipping sauce recipe is the soy sauce. Soy sauce has amino acid content that helps enhance the rich umami taste of your sauce. It is preferable to use light soy sauce as it has less sodium content.
---
BUTTER
Butter works perfect as a flavor enhance for different foods, sweet treats, spices, including dipping sauces. You can use either salted or unsalted butter in your sriracha honey sauce recipe.
---
HONEY
Honey is often used in baking to intensify other ingredients' flavors. Honey, when used in this dipping sauce recipe, will help sharpen the taste and aroma on the sauce.
It is recommended to use honey that is fresh and is in liquid state.
---
SRIRACHA
Sriracha is the most essential ingredient in making this delicious dipping sauce. This spicy sauce adds complexity to the recipe, and definitely makes it taste even better. The taste of this hot sauce may vary depending on its brand, but overall, it is tangy and sweet with a hint of garlic.
---
There are quite a few ways in cooking the honey sriracha sauce. But this recipe is definitely the best way to prepare your spicy honey sauce.
Here's how it is done…
BEST WAY TO PREPARE HONEY SRIRACHA SAUCE
There are different ways to cook the honey sriracha sauce, and the flavors of these recipes vary depending on the ingredients used. If you haven't received a recipe card for this honey sriracha sauce, try this one out.
Sriracha prep time: 5 minutes
Cooking time: 5 minutes
Equipment: small saucepan
SERVINGS: 6 american servings
INGREDIENTS:
3 tablespoons of honey
2 teaspoons of soy sauce (preferably low-sodium)
1 teaspoon lemon or lime juice
1 tablespOon salted butter
1/4 cup of sriracha sauce
DIRECTIONS:
In a small saucepan, add all ingredients, mix, bring to a boil over medium-high heat, and stirring occasionally.
When the boiling is reached, reduce heat to a simmer, stir, and cook the sauce for about 5 minutes on the stove top or until it has reduced and starts to thicken.

Stirring frequently while waiting for the sauce to simmer is recommended.

Remove the saucepan from the heat and let the sauce cool until thickened.
Serve with your favorite food or glaze over your preferred menu. If you will use the honey sriracha sauce at a later time, make sure to store it in a sealed container and put it in a refrigerator.

Note: You can add more sriracha to adjust the spice level of the sauce, depending on your preference.
If lime or lemon juice isn't available, you can substitute it with rice vinegar.
The nutrition serving of this recipe contains 1m iron, 8mg Vitamin C, 9g sugar, 1g Saturated fat, 5mg cholesterol, 1g protein, 9 g carbohydrates, and 51kcal calories.
DIFFERENT WAYS TO SERVE HONEY SRIRACHA SAUCE RECIPE
The honey sriracha sauce is not only a dipping sauce, but is an all-around sauce. Here are some of the many ways on how to serve the honey sriracha sauce:
– It can be used as a dipping sauce for chicken fingers, chicken wings, fries, and chicken drumsticks.
-You can brush and baste baked chicken with sriracha honey sauce.
-The sauce can be served over shrimp and pan fried salmon.
– It can be used as chicken marinade, or brushed over grilled pork and chicken.
-It is also a best substitute for recipes that require chili sauce.
FREQUENTLY ASKED QUESTIONS:
What is the lifespan of the sauce?
You can store the sriracha honey sauce in the refrigerator overnight and up to 10 days. If frozen, the sauce may last up to 2 months.
What utensil to use if the sauce is refrigerated or frozen?
You can store the honey sriracha sauce in a sealed or airtight container, ice cube tray, or a freezer-safe container. 
What to do when using leftover sauce from the refrigerator or freezer?
Remove the honey sriracha sauce from the sealed container or cube tray and heat it up again in a saucepan over a medium heat until it bubbles. You can also heat it up in the microwave for at least a minute or until it becomes liquid again.
Can we substitute the ingredients for this honey sriracha sauce recipe?
Definitely, yes. There are actually various recipes in making the honey sriracha sauce. And you can utilize whatever ingredients available in your kitchen cabinet. You can add or reduce the amount of sriracha hot sauce.

You can choose rice vinegar over lime juice. And you can add garlic and sugar to make your honey sriracha sauce more flavorful.
What do you use if sriracha sauce isn't available?
If you don't have a store bought sriracha sauce, you can use chili powder or paste and mix it with garlic, salt, vinegar, and sugar. Adjust the sweetness and spiciness of the sauce according to your preference.