Want to cook authentic Thai dishes at home? You can easily do so if you have access to Thai sauces that are commonly used in recipes.
* If you buy through links on our site, we may earn an affiliate commission. For more details, please visit our Privacy policy page.
Many of the popular Thai sauces are available in Asian markets and select specialty stores if you are in the US. Alternatively, you can also prepare them yourself if you have the right ingredients.
In this guide, we will introduce you to some of the commonly used Thai sauces that you can use in cooking delicious and savory dishes.
Best Thai Sauces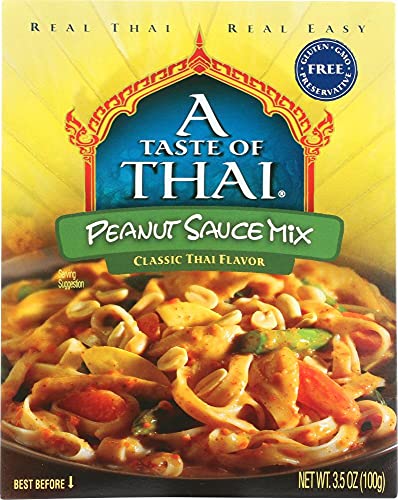 Peanut sauce is a Thai sauce that is predominantly sweet, with a hint of sourness and bitterness. Some commercially made versions of this sauce are also spicy, depending on the amount of chili added to the mix.
This Thai sauce is made of peanut butter, sweetener (honey or brown sugar), soy sauce, ginger, vinegar, sesame seeds, water, and chili if you want a spicy sauce. Traditionally, coconut milk is used instead of water but if this is not available, water will do.
To make the sauce, just mix all the ingredients together. That's how simple it is!
If you will use the peanut sauce as a salad dressing, you can add a little more water if the sauce is thick.
Best for:
This sauce is great for tempeh, salads, tofu, noodles, and as a dipping for vegetables. You can also use this sauce for lettuce wraps, spring rolls, skewered chicken or meat, and seafood.
---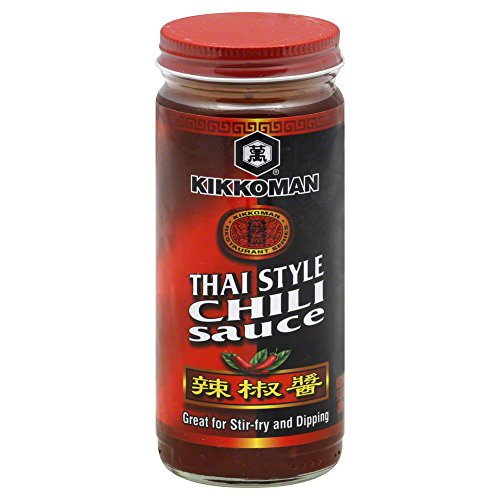 Also referred to as Asian sweet chili sauce, this Thai sauce is savory, sweet, tangy and spicy. It is popularly sold in many grocery stores but if you can't find one that suits your taste, you can also easily prepare it.
Thai chili sauce is made of ingredients you may already have in your pantry. You can prepare it using chilies, sugar, fresh vinegar and fresh ginger. The best thing about homemade chili sauce is that you can adjust the sweetness or spiciness by adjusting the sugar and chilies in the mix.
For the chili, it's best to use pickled red chili, but if this is not available, you can substitute it for chili flakes. Chili flakes are spicier than pickled chili so be sure to slowly add the flakes in the mix until you achieve your desired spiciness. Some people also add soy sauce to add more color and flavor to the mix.
Best for:
This Thai sauce is best for steamed potstickers and dumplings, wontons, veggie spring rolls, egg rolls, chicken wings, baked or grilled meat, cheese sticks, meatballs, french fries, and a wide range of Thai food.
---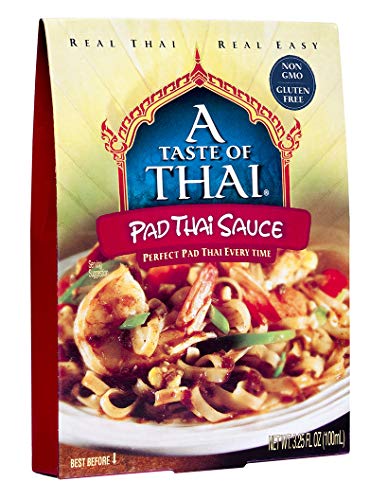 If you have recently visited your favorite Thai restaurant, you might have noticed that they are serving pad thai. This rice noodles dish is a staple in many Thai restaurants around the world. In Thailand, many street food stalls also sell their own version of Pad Thai.
What makes pad thai stand out is the delicious pad thai sauce. There is nothing complicated about the preparation of this dish. Pad Thai is a stir-fried noodle dish made of common ingredients such as rice noodles, bean sprouts, fresh cilantro, tofu, eggs, and of course, the Pad Thai sauce.
As Pad Thai is a stir-fry dish, cooking time could take less than 10 minutes especially if you already have a homemade pad Thai sauce handy. Once the rice noodles are cooked, simply stir fry the rest of the ingredients including the bean sprouts, then add the pad Thai sauce. This dish is also normally served with chopped peanuts and lime wedges.
Eating Pad Thai allows you to savor 5 different flavors including bitter, sweet, salty, spicy and sour. All these flavors come together because of the famed Pad Thai sauce.
You can make a homemade Pad Thai sauce using tamarind paste, dried shrimp, fish sauce, chilies and palm sugar. All you have to do is mix all the ingredients over medium heat until the sugar dissolves.
Best for:
Pad Thai sauce is not just making pad Thai. As Pad Thai sauce is salty, sweet and with a hint of sourness, you can toss it with other rice noodle dishes, or use it in pasta salads for an authentic Thai food experience.
---
Another traditional Thai sauce that you may consider having in your pantry is the Thai pla. You could use this sauce to cook the traditional delicious dish called gaing tai pla which is a curry dish.
The gaing tai pla is a unique dish introduced by the fishing communities of Southern Thailand. They want to find a way to use the fish guts instead of tossing them away. This is when they started pickling fish bladders or intestines.
The tai pla gives the dish a strong and pungent flavor and aroma. Aside from the sauce, the locals also add herbs and dried fish meat to enhance the flavor. If you are craving this dish, wherever you are in the world, you can achieve that authentic taste if you have the tai pla sauce.
It's a bit tedious and time-consuming to prepare the tai pla. Thankfully, many Asian stores sell them. But if you wish to make your own, you first need to marinate the fish innards with sea salt, place the mix in the bottle, and leave it under the sun to ferment for about two days.
Best for:
Tai pla is best for gaing tai pla and other similar Thai dishes.
---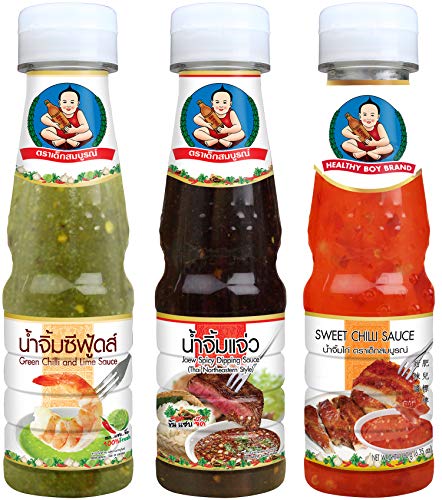 If you are looking for a delicious dipping sauce, the nam chim chaeo is one of the best options available. Its taste is a combination of sweet, salty, spicy and sour with a slightly sticky texture.
Nam chim which means dipping sauce has a watery consistency compared with Thai chili pastes. There are several variants of nam chim dipping sauces, and the nam chim chaeo is one of the most versatile.
The ingredients to make this Thai dipping sauce include toasted sticky rice, fish sauce, lime juice, palm sugar and dried chilies. It is an easy recipe that you can easily make as long as you have fresh ingredients. But if you don't have one, you can also buy one from a specialty grocery store.
Best for:
This dipping sauce is best for grilled meat and chicken. It is generally garnished with sliced scallions or green onions.
---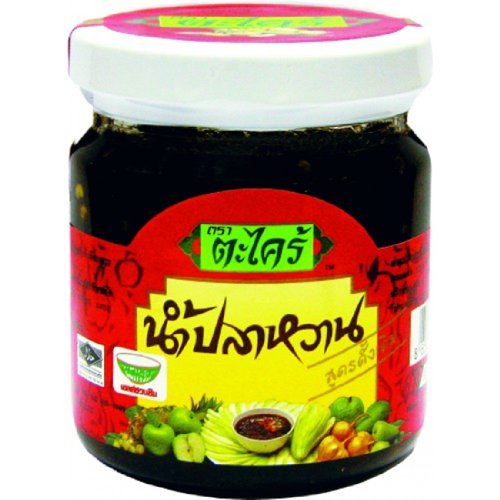 Another favorite dipping sauce in Thai cuisine is the nam pla wan. Nam pla wan has savory and sweet flavors which pair perfectly with sour fruits.
Nam pla wan is a combination of fish sauce, shallots, shrimp paste, palm sugar (or brown sugar), shallots and chili peppers. The ingredients are mixed together and cooked over medium heat for several minutes until the sugar dissolves. Before using this dipping sauce, let it cool first to room temperature.
Best for:
This fish sauce goes well with green apples, green mangoes and other tart or sour fruit.
---
Nam phrik is a kind of Thai sauce with several variants depending on various regions of Thailand. However, the basic sauce recipe requires the use of garlic, fresh lime juice, fish sauce or shrimp paste and some seasonings to make a homemade nam phrik.
The regional variety of nam phrik may vary because of the addition of brown sugar, sweet chili paste, soy sauce, galangal, tamarind paste, rice vinegar as well as fermented fish.
Best for:
Nam phrik is quite versatile. You can use this type of Thai sauce as a dipping sauce, condiment or spread. It pairs well with fresh vegetables, meat, tofu, chicken and fish dishes.
---
FAQ
Where to buy Thai sauces outside of Thailand?

Thai sauces such as those we listed above are widely available in most Asian aisles in your grocery store. You can also get them in Asian markets and specialty grocery stores. Alternatively, you can order online from major online sellers.

Is it easy to cook homemade dipping sauces?

Yes, most Thai sauces are easy to cook or make at home as long as you have a tested sauce recipe and the right ingredients or spice. Unlike store-bought sauces which you can't adjust to your desired taste, homemade sauce recipes can be customized.

You can tweak the flavor of Thai sauce by adding more or cutting out on certain ingredients. You can even make your sauce gluten-free.
Conclusion
Whether you are craving Thai noodles or curry dishes, the different Thai sauces can help elevate the flavor of your food. Thai sauces are widely available in various outlets worldwide so you should have no problem getting one in case you don't have a recipe for a Thai sauce.
However, if you are conscious of the nutritional information of the food you are eating, making your own Thai sauce at home is the best thing to do. The first step to making your own Thai sauce is to find a great recipe to use. It's also important that you understand how each ingredient work in the sauce recipe. From there, you can experiment with flavors to make it suit your taste.
* If you buy through links on our site, we may earn an affiliate commission. For more details, please visit our Privacy policy page.