Roaming around the streets of Thailand, you will notice different food carts and food stalls with displays of deliciously, mouth watering savory foods either a meal or a snack. It is no doubt that Thai people love to eat, and they definitely love their traditional Thai street food. The choices can be overwhelming especially for tourists who is just starting to try their street foods. But if at some point you cannot decide which meal or snack to try, in here is a list of the most popular Thai Street foods that you must try when visiting Thailand.
Popular Thai Street Foods
Thai Cuisine is considered to be one of the most delicious cuisines in the world and Thai people are really proud of their delicious dishes. Their is a balance between different flavors such as sweet, sour, spicy, salty and bitter that suits your taste buds. Though there are numerous Thai restaurants that serves delicious Thai dishes, eating traditional street food is a must as it can bring you to a whole new experience. Listed below is a guide of some of the famous street foods in Thailand.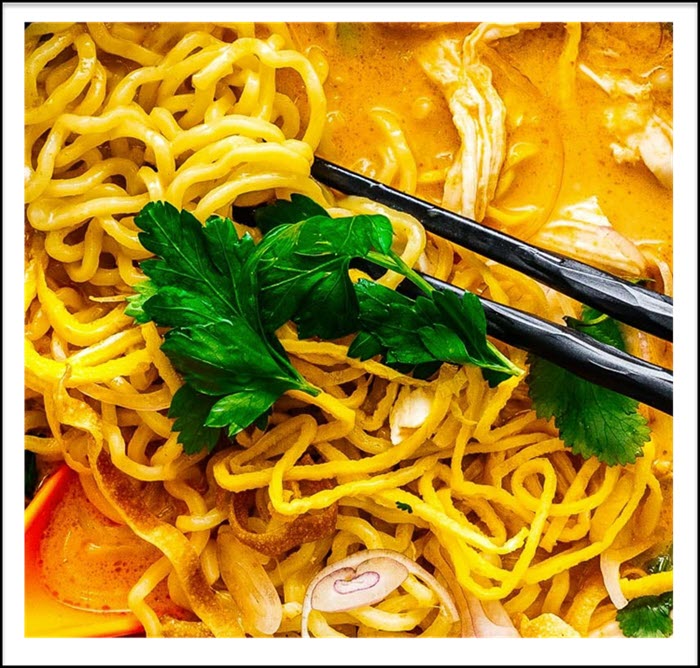 Khao Soi
Khao Soi or Khao Soy is a spicy Thai dish that is usually served in Northern Thailand and Laos. It is made of boiled egg noodles, fresh egg noodles or deep fried egg noodles, meat such as chicken or beef cooked in hot broth of spicy coconut, herbs and spices are added to the dish then topped with those crispy wonton noodles.
Khao Soi is considered to be one of the most delicious dish in Thailand.
---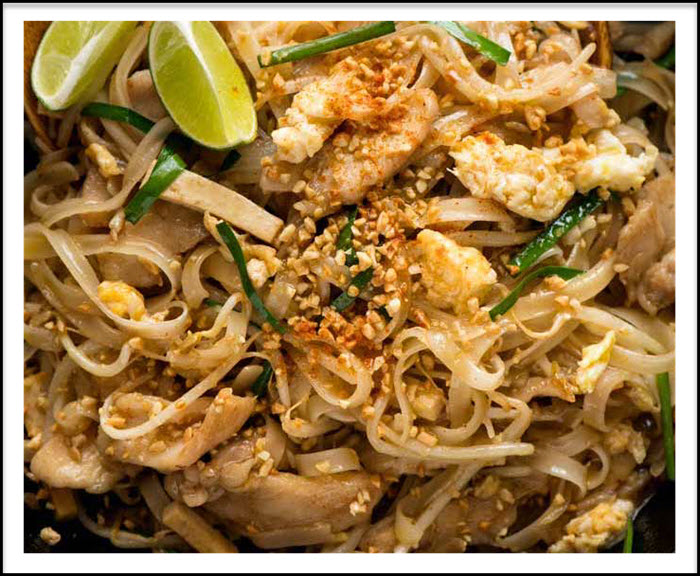 Pad Thai (Stir Fried Rice Noodle)
Pad Thai or also called in different names such as Phat Thai and or Phad Thai is a known to be the national dish in Thailand. One of the a-must-try dish for most tourists when visiting Thailand.
Pad Thai is Thai style stir fried noodle dish. It is made with either dried shrimp or chicken and mixed with eggs, tofu, fish sauce, tamarind. Garnished with red chili peppers, garlic, roasted peanuts and palm sugar. With the different varieties of ingredients combined in a single dish, there would definitely be a mixture of taste wherein there is a balance between sweet, sour and spicy all in a single dish.
---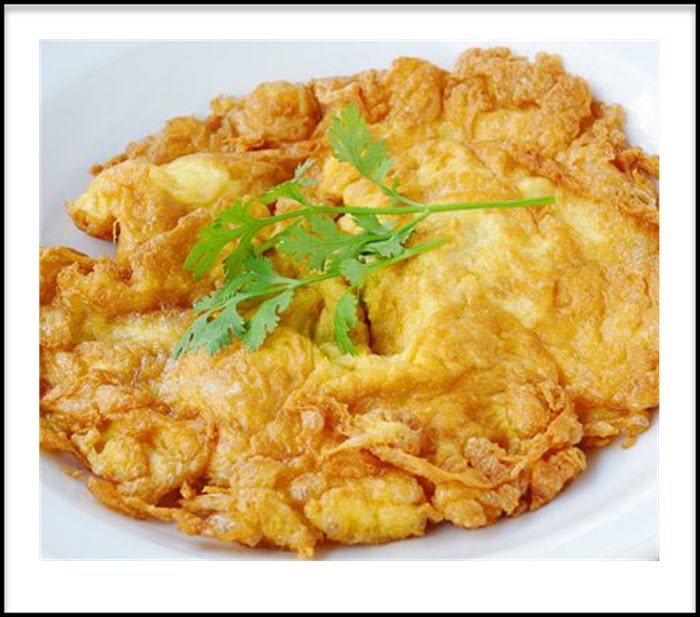 Kai Jeow (Thai Omelette)
Kai Jeow is not only a popular street foods in Thailand but also one of the most cheapest and easy to make dish. It is basically a Thai Omelet that is best served with rice meal. It is made of eggs and fish sauce.
To make this dish, you can simply cook the eggs with the fish sauce and chillies. Then topped it with chili sauce over a cup of rice.
Omelette from the West slightly differs from Thai wherein with Thai Omelette the outside is golden in color and has a crispy texture while the insides are fluffy.
---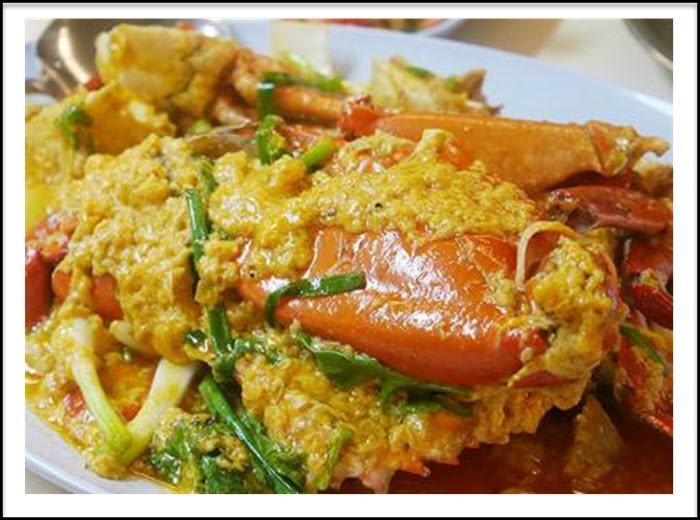 Poo Pad Pong Karee (Sauteed Crab Curry)
Poo Pad Pong Karee is another famous street food in Thailand. It is made by cooking the crab in yellow curry powder or paste. Combined with onions, tomatoes, peppers, and milk. Sweet and sour Thai sauce is also added. To make the dish creamy while at the same time thick and fluffy, eggs are added to the cooking process of the dish.
For that additional freshness of the dish, garnish it with green and white onions as well as parsley and celery.
---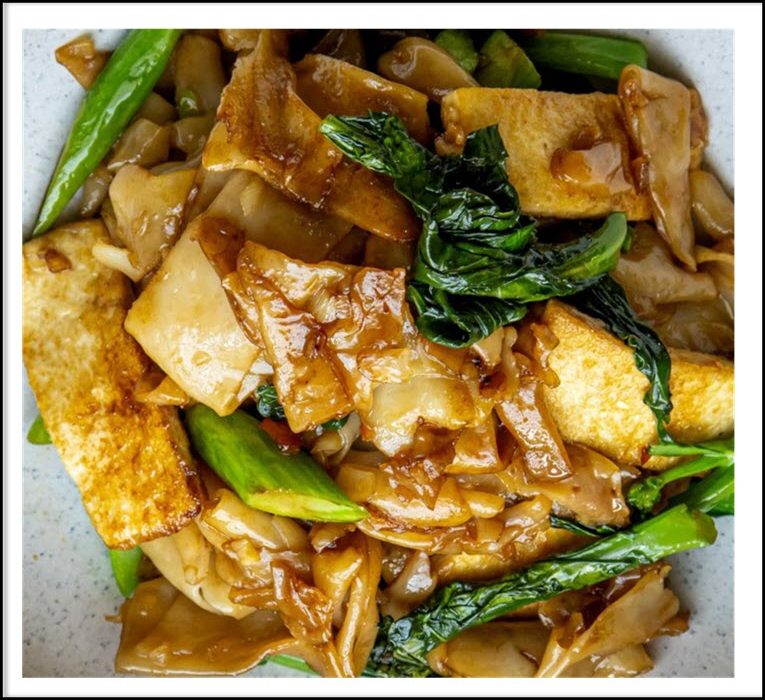 Pad Se Ew (Soy Sauce Noodles)
Pad Se Ew, Pad See Ew or Pad See Eiw is Thailand's version of noodle dish. It is generally made of rice noodles that are stir fried on a soy sauce with either pork, beef or chicken and added with either Chinese Broccoli or cabbage.
A delicious but healthy meal. And since the dish is not spicy, some tourists would prefer this over other Thai street food with hints of spiciness.
For that finishing touches that can add a kick to the dish, you can a spoonful of dried chili flakes, vinegar, sugar or lime.
You can easily spot this dish among street food vendors in Thailand and can also be seen in different Thai restaurants across the globe.
---
Nam Prik Ka Phi
Nam Prik Ka Phi is a dish using an entire plate stuffed with mixed steamed vegetables and whole fish. To eat the dish, you can simply pick the ingredient and dipped it into a dipping sauce such as chili sauce or fermented shrimp paste.
---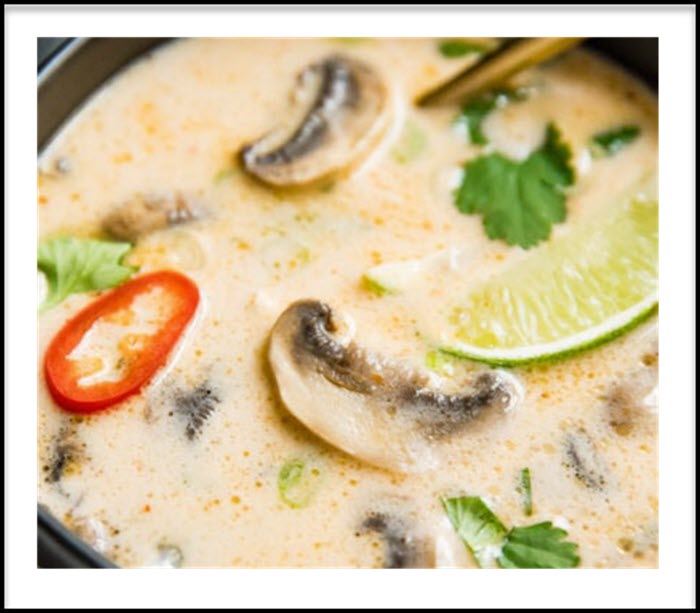 Tom Kha Gai (Coconut Chicken Soup)
Tom Khai Gai or Tom Kha Kai is another Thai street food that is not only flavorful but healthy as well. A Coconut chicken soup that is made of coconut milk, shallots, chicken, and galangal. The taste is a combination of spicy and sour.
---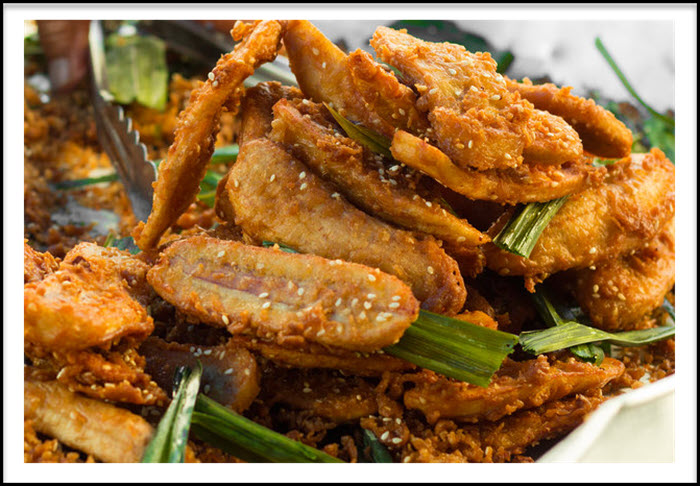 Kluay Tod (Deep Fried Bananas)
Kluay Tod is a Thai street food snack loved by Thai people. Making this snack is super easy and quick to prepare that is why it is one of Thailand's to-go snack.
In making this street food snack, less ripe bananas is preferable for deep frying. The snack is prepared in a batter of coconut and sesame seeds that could result in a snack that is crispy and crunchy on the outside yet creamy on the inside.
---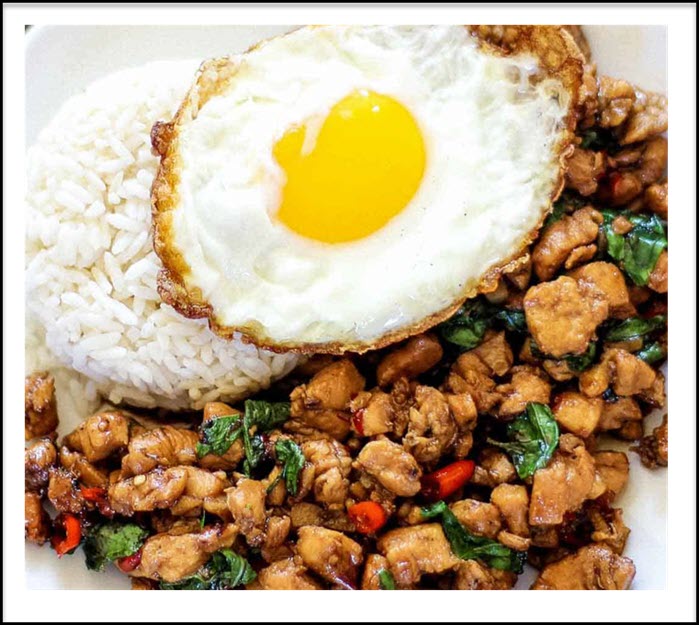 Pad Kra Pao (Thai Basil Chicken/ Thai Basil Pork)
A popular Thai Food dish among the locals in Thailand is Pad Kra Pao where Pad means Fried and Kra Pao means Holy Basil (main ingredient of this dish).
Pad Kra Pao is made of either minced chicken or minced pork stir fried with Thai Basil and Chilie. Best served with white rice.
Since the flavors from the basil and chilies appears to be strong, you can request the street food vendors to make it a little spicy.
---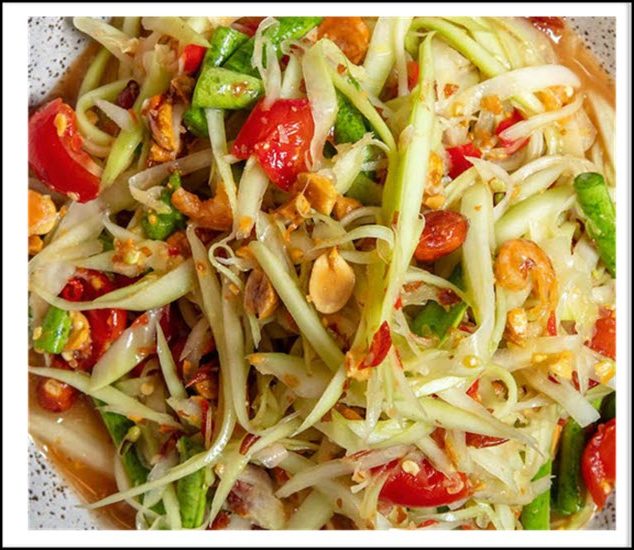 Som Tam (Green Papaya Salad)
Som Tam is one of the most famous salad in Thailand. There are however different style of serving with this salad but the most basic salad consists of shredded green papaya, tomatoes, carrots, sugar, garlic, dried shrimp string beans, fish sauce, lime juice and chilies.
Som Tam means pounded sour, therefore a traditional Som Tam is made by pounding all its ingredients in a mortar and pestle.
Different serving styles includes Som Tam Boo or Papaya salad with crab, Som Tam Khai Khem or Som Tam with salted egg and the Som Tam Plah Lah or the fermented fish.
---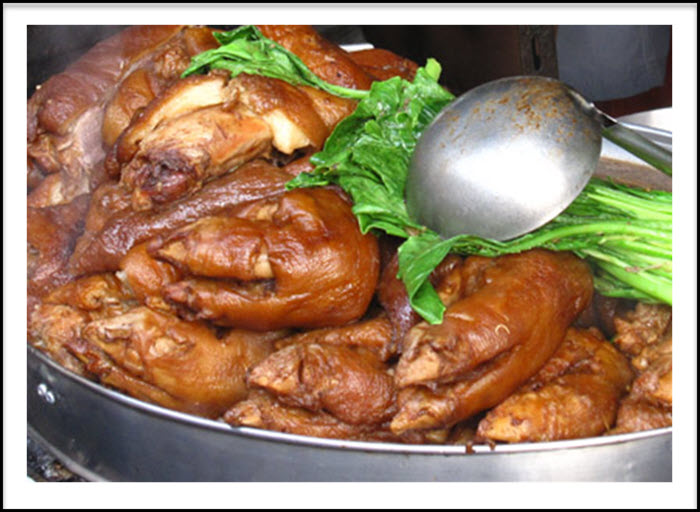 Khao Kha Moo (Braised Pork Leg on Rice)
Khao Kha Moo or called by the locals as Kha Mu is another popular street food in Thailand. It is influenced by Chinese cuisine.
Kha Mu is a simple dish that consists of stewed pork leg that is usually served on top of steamed rice. The thinly sliced pig's trotter dis is also served with boiled eggs and some lettuce. For the finishing touches of this dish, pour clear broth soup over Khao Kha Moo dish.
It is easy to spot street food stalls that sells Khao Kha Moo because of the huge pots with pig's legs being stewed. Also, if you are conscious of the fat content of the meat you can request for a no skin pork leg.
---
Moo Ping (Grilled Pork Skewers)
Moo Ping or Grilled pork Skewers is another satisfying dish that can be found on Thailand's night market on the streets. Although there are other street food vendors that sells this skewers at day time.
Pork skewers is commonly found on the streets but there are other skewered meat sold by street vendors such as chicken, fish, and beef.
The meat is marinated first then skewered and cooked over hot charcoal. Different marinade variations used by vendors but the most common marinade is made of sugar, garlic and soy sauce.
---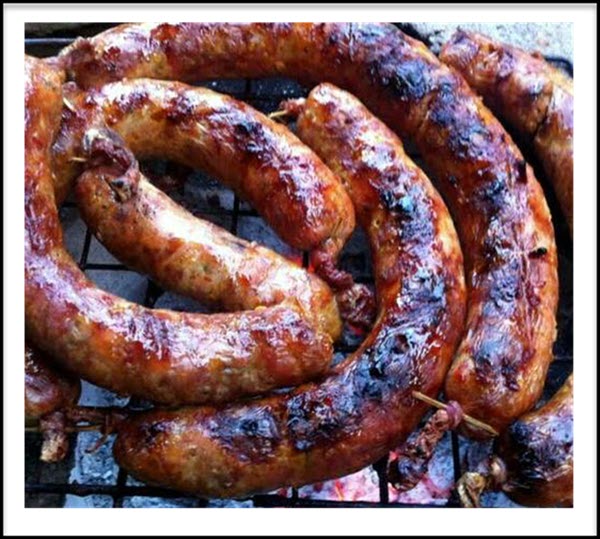 Sai Ooah (Northern Thai Sausage)
Sai Ooah or Sai Ua is a grilled pork sausage that originates from Northern Thailand and Burma.
A popular Thai dish that contains minced pork. The pork is then mixed with several aromatic ingredients such as kaffir lime leaves, lemongrass, and galangal. Red chili paste is used as well. The mixture is then wrapped in intestine wrapper and then grilled over hot coal.
---
Gai Tod (Thai Fried Chicken)
Gai Tod or Thai Fried Chicken is a popular street food in Bangkok. Although it may appear to look like the rest of the fried chicken but there is perhaps a difference of how delicious it taste.
The chicken parts that is commonly used by Thai Street food vendors are the chicken winds and drumsticks. To prepare this dish, chicken is marinated first in mixture of spices and rice flour. It is then deep fried in hot cooking oil.
To add more flavor and taste to the Fried chicken, it is often served with dipping sauce.
---
Guay Teow (Noodle Soup)
Guay Teow or Guay Tiew means noodle. Influenced by Chinese cuisine but later on Thai created their very own noodle and soups.
Basically, Guay Teow refers to any type of Noodle soup in Thailand. It can either be prepared with chicken, beef, or pork and it can either be combined with egg noodles or rice noodles. There are different versions of this noodle soup depending on the ingredients used but no matter what it is there is still that deliciously satisfying noodle soup dish.
Street food vendors would usually add wonton or meat balls to the noodle soup. Before serving the noodle soup, topped it off with dried chili peppers, sugar and fish sauce.
---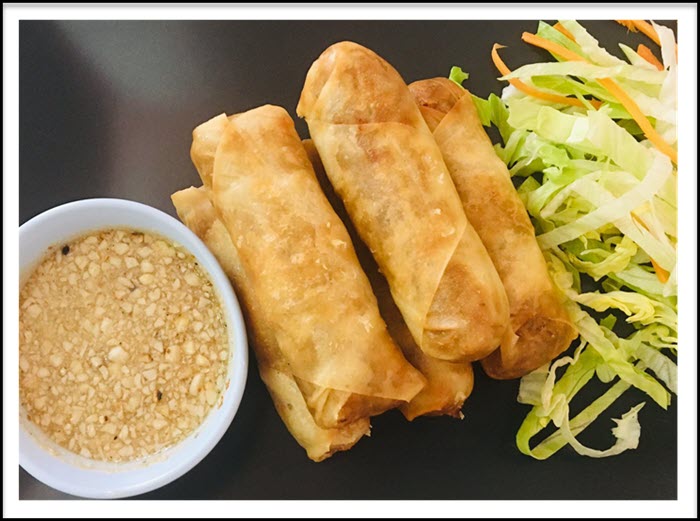 Poh Pia Tod (Spring Rolls)
Poh Pia Tod is a popular street food in Thailand that can easily be found. It is made from rice wrappers or thin flour. There are different varieties of fillings and that includes vegetables, meat and rice noodles. Wrapped in rice wrappers then deep fried on hot cooking oil.
When buying spring rolls on the street of Thailand, it is often served by chopping the spring rolls into small sized then place on a plastic bag accompanied by sweet chili sauce. A toothpick is also provided by the vendors used to pick the bite-sized spring rolls.
If you want a healthier version (less oil), you can choose to eat the fresh version of Spring rolls called Pa Pia Sod.
---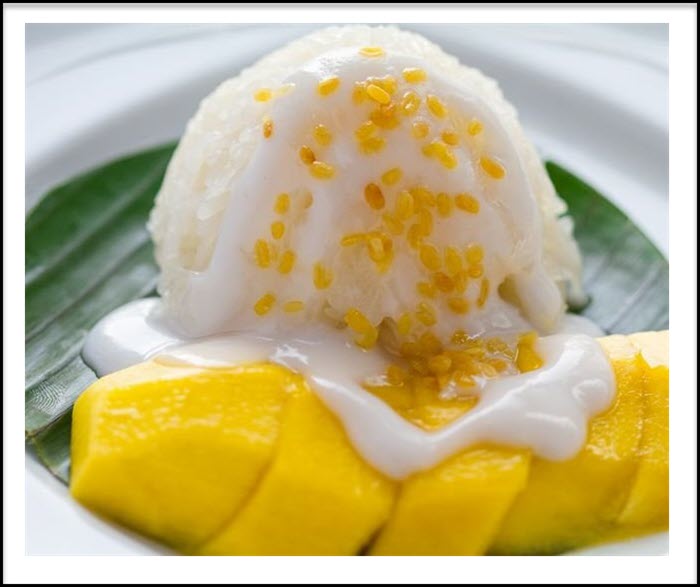 Kao Niew Ma Muang (Mango sticky rice)
Kao Niew Ma Muang is a delicious dish that is made with sweet sticky rice or glutinious rice, fresh mango slices and coconut cream or fresh coconut milk. To create a softer texture of the dish, the sticky rice will absorb the coconut cream syrup.
Since mango is not seasoned all year round, Kao Niew Ma Muang is usually served during April to May when mangoes are in season.
---
Khai Grata (Fried Egg Breakfast)
Fried Eggs in a pan called Khai Grata in Thailand is a popular selection amongst the local consumed for breakfast.
The fried eggs can be found in a pan. Minced pork and Vietnamese Pork sausage called Cha Lua is added as well as Chinese sausage, garlic and vegetables.
Since it is a breakfast dish, it is usually served in street foods stalls that usually starts very early in the morning around 5 am.
---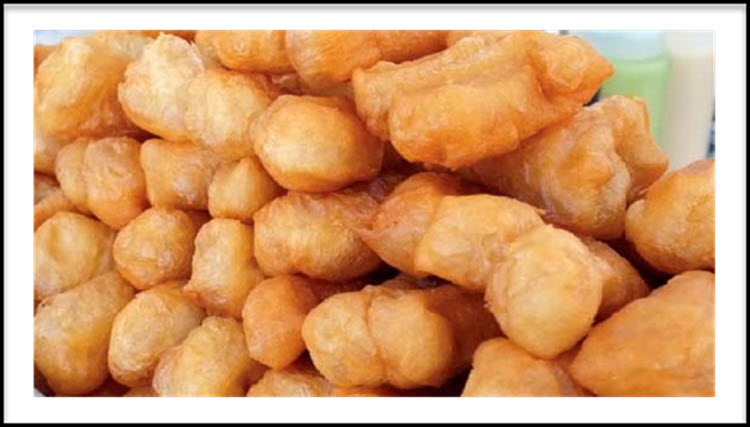 Patonggo (Thai Style Chinese Doughnut)
Patonggo is a famous breakfast street Thai food. This are Thai-style Chinese doughnut that is usually made right then and there. A made to order breakfast food that is served in markets in Thailand early morning.
It can come if different shapes and sizes, depending on the street vendor making the doughnut but the small and rounds ones are preferable aside from it may taste even better than the bigger ones, it is more crispier and cruncher since it can easily be deep fried.
It is best served with egg coconut jam or condensed milk accompanied by traditional coffee in Thailand.
---
Kanom Krok (Coconut Rice Pancakes)
Kanom Krok is a favorite Thai dessert among the locals. It is a grilled coconut rice pancakes that is usually served in halves.
The dessert is made of flour, coconut milk and rice to make the dough then added with either corns, cilantro or coconut while on the grilling process in a frying pan.
---
Tom Yum Goong (Spicy Shrimp Soup)
Tom Yum Goong or Tom Yam means spicy prawn soup that can be found in Thai Street market that sells Thai street stalls. The term Tom Yam refers to two words in Thailand where Tom means boiling process while Yam means Mixed.
The delicious soup with tangy flavor is made with shrimps, tomatoes, lemongrass, galangal, mushrooms and kaffir lime leaves.
---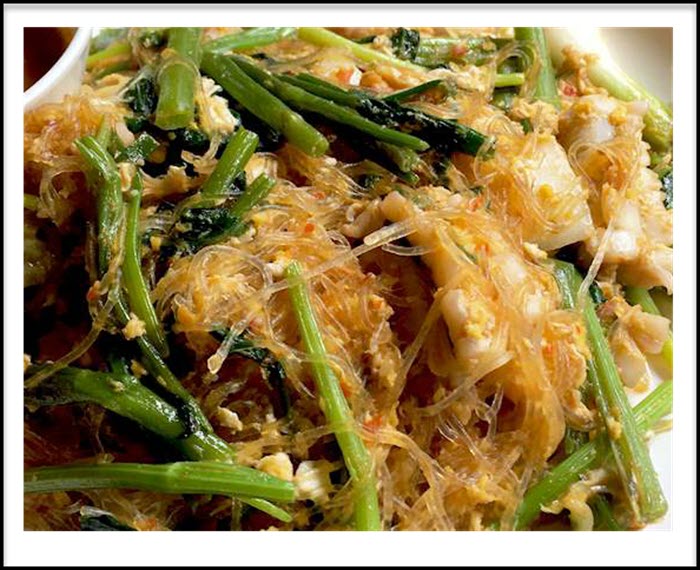 Suki Haeng (Stir Fried Sukiyaki)
Suki Haeng is a traditional noodle dish in Thailand. Considered to be a healthy dish since it is loaded with vast amounts of vegetables combined with meat that can either be chicken, seafood and pork that is stir-fried on a glass noodles and garnished with Suki sauce. The Suki sauce might be a little salty and a little spicy, might want to lower down the notch on adding this ingredient to the noodle dish.
---
Luke Chin Moo (Pork Balls on a Stick)
Luke Chin Moo is a classic street Thai food that can be found on the streets of Thailand. These are pork balls that are skewered on a stick. Street food stalls that are located near bars and nightclubs in Thailand usually sells this appetizer to party goers. Aside from that, since it is easy to prepare it is often the to-go choice for those wanting to just take a bite on anything while walking.
---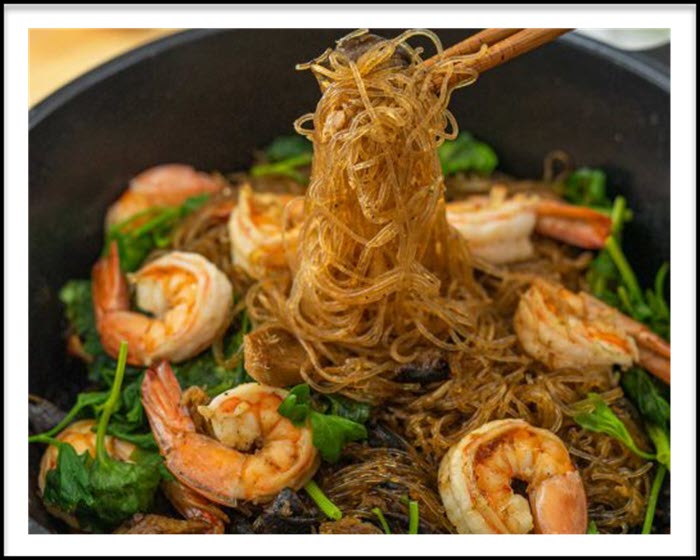 Goong Ob Woonsen (Thai Shrimp and Glass Noodle dish)
Goong Ob Woonsen is a Thai dish that is made of Glass noodle and shrimps. Street vendors also use prawns instead of shrimps.
---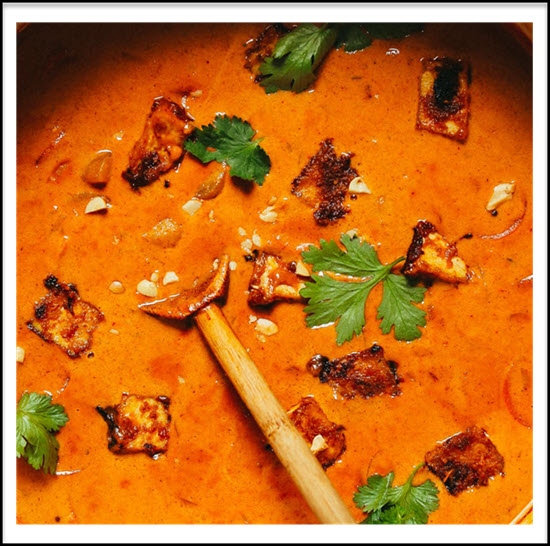 Massam Curry
Massam Curry is a popular Thai curry in Thai Cuisine. It consists of meat (chicken or beef), potatoes, coconut milk, bay leaves, roasted peanuts, cinnamon, sugar and tamarind sauce.
---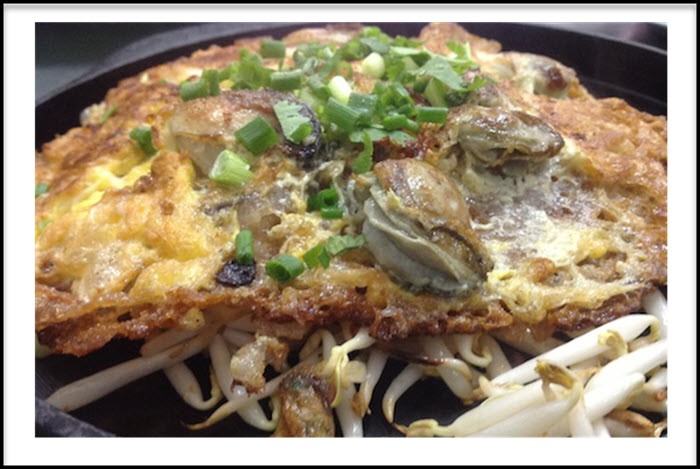 Hoi Tod ( Thai Fried Mussels)
Hoi Tod is a famous dish in Thailand that is usually served not only in Thai restaurants but in street food stalls as well.
It is basically a dish that is made of Omelet with either oysters or mussels or you can request for both. Bean sprouts is also added to make the dish more delicious. Drizzle it with pepper or cilantro to add to the flavor.