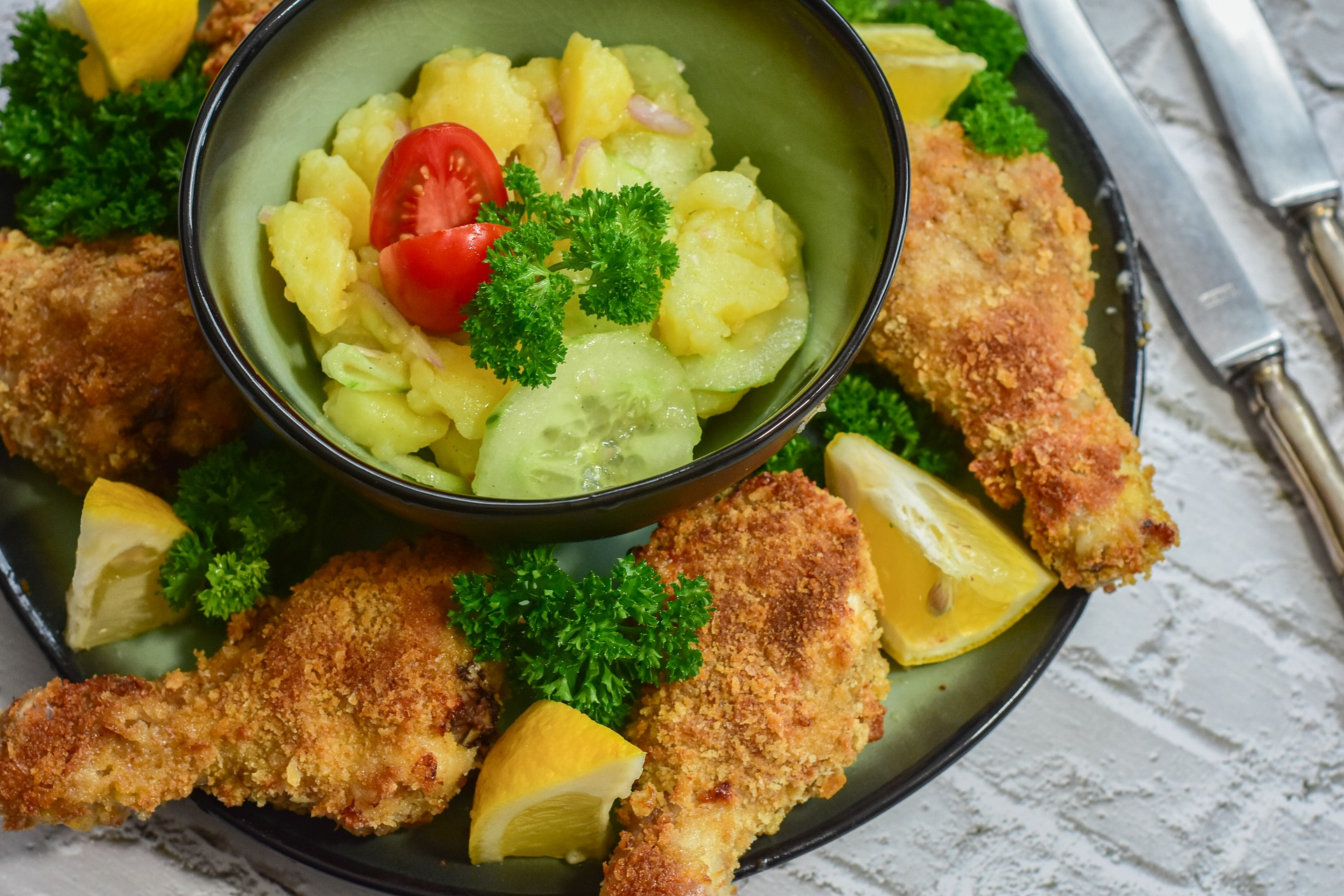 Fast food fried chicken has been a life-saver for many, especially these days where everything seems to be very hectic. Should you need something to snack on while on the way to work, during work or after work, you can always grab a piece of fried chicken sandwich, chicken fingers sandwich or a fried chicken part like fried chicken breast.
There seems to be a few fried-chicken dedicated fast food fried chicken restaurants sprouting in every corner of the street, offering fried chicken cuisines from different countries. There are so many options being offered that they can be categorized into "Bones" or the regular classic fried chicken, "No Bones" like nuggets, tenders, and the like, "Sandwiched" such as fried chicken sandwiches, and "Sauced" – a category of chicken dishes complimented with varieties of sauces.
Best Fast Food Fried Chicken Restaurant
If you are looking for the best fast food restaurant that offers a variety of fried chicken options, here are some on the top lists.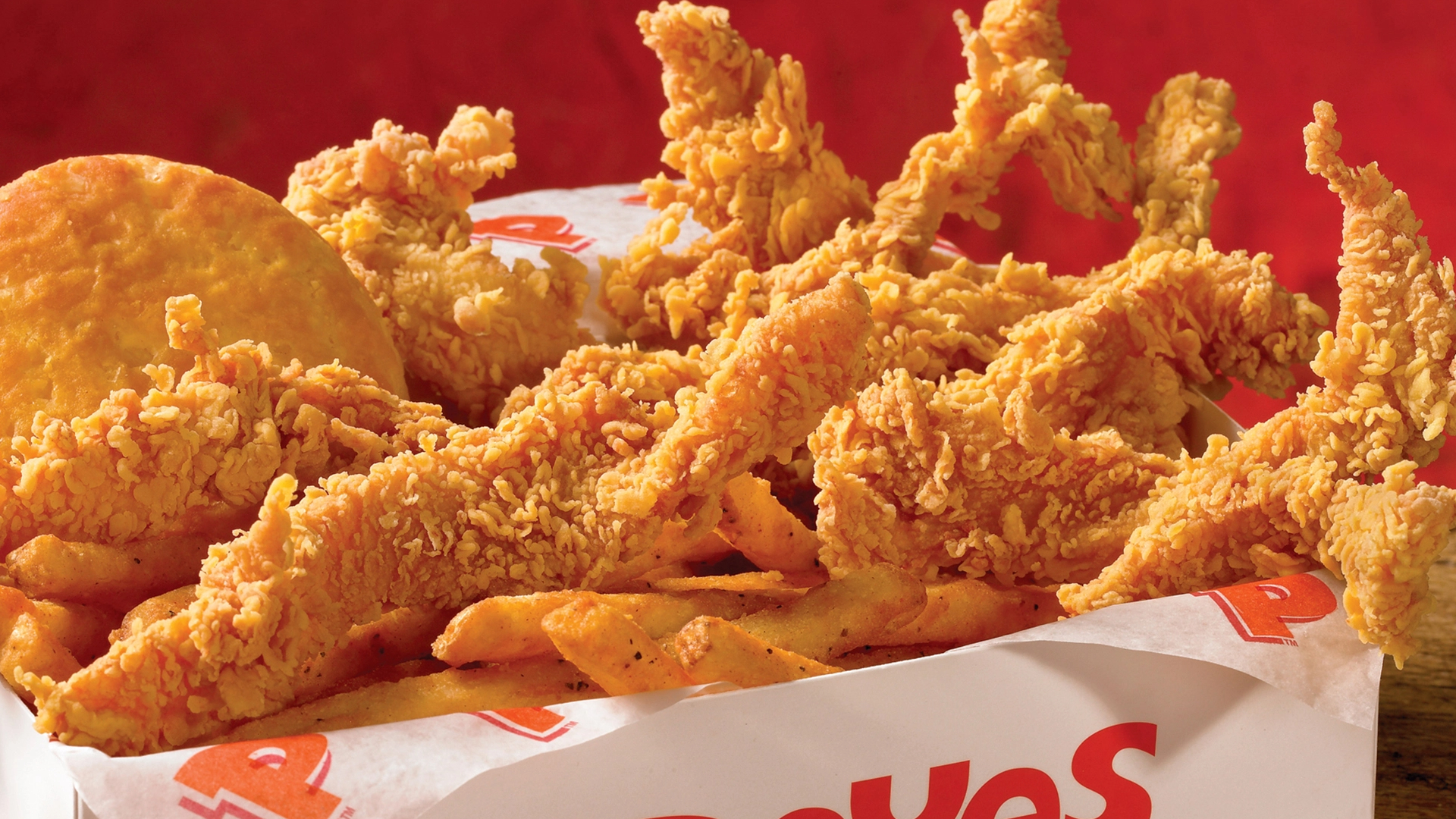 Popeyes
Popeyes is a fast-food chain with over 2,347 units in the US and it keeps on increasing. Their sales over the years keep on increasing, giving Chick-A-Fil a tough competition. They say that nobody does spicy fried chicken better than Popeyes.
Having so many branches of the fast-food chain can be a challenge for maintaining excellent quality in every unit, but Popeyes managed to do it and they are able to provide chicken products that are equally crunchy from the outside and very juicy inside.
Popeyes was famous for their bone-fried chicken before 2019, but they did not stop and they've pushed their limits to innovate what they can offer to the public. Their Popeyes Chicken Sandwich is now very popular and it took the chicken world by storm.
Popeyes signature fried chicken, the Popeyes Louisiana Kitchen's chicken sandwich, is very famous and a favorite of many fried chicken fans. This is actually one of their offerings that could sell out very fast and is considered to be an excellent fried chicken sandwich.
They create their classic Popeyes chicken sandwich just like any other fried chicken sandwiches. They start with sandwiching the fried chicken breast topped with pickle in a brioche bun. They also put in either mayo, (for those who want it mild) and cajun sauce (spicy version).
But it did not hit right away after it was released to the public. It took two months before people started noticing the Popeyes chicken sandwich. But when it did, people had to line up for hours before they could grab their favorite fast food chicken sandwich.
---
KFC
Originally named as Kentucky Fried Chicken, KFC is an American fast food chain headquartered in Louisville, Kentucky. They specialize in fried chicken, as the owner and founder, Colonel Harland Sanders, started it by selling fried chicken from his roadside restaurant.
KFC is one of the biggest fast-food chains, with 4,100 outlets in the US alone and is considered as the grandfather of all fried chicken chains in the US. Though they manage to put up with so many branches, they saw a 0.4% sales decline in the year 2017.
One of the reasons pointed out for the decline of customers would be their inconsistency of providing quality for their go-to fried chicken. One time, you might get a tender, juicy, and crisp fried chicken. And then the other time, you might have a disappointing experience.
However, that's not enough reason to remove them from the list of being one of the best fast food fried chicken chains. Their original recipe fried chicken is very well known all over the world. On top of that, they also offer good quality mashed potatoes, gravy, and the buttery, flaky biscuits.
KFC also ventured into the vegan market by introducing their own version of a plant-based chicken sandwich. If you haven't tried one of their fried chicken sandwiches, time to go and grab one.
---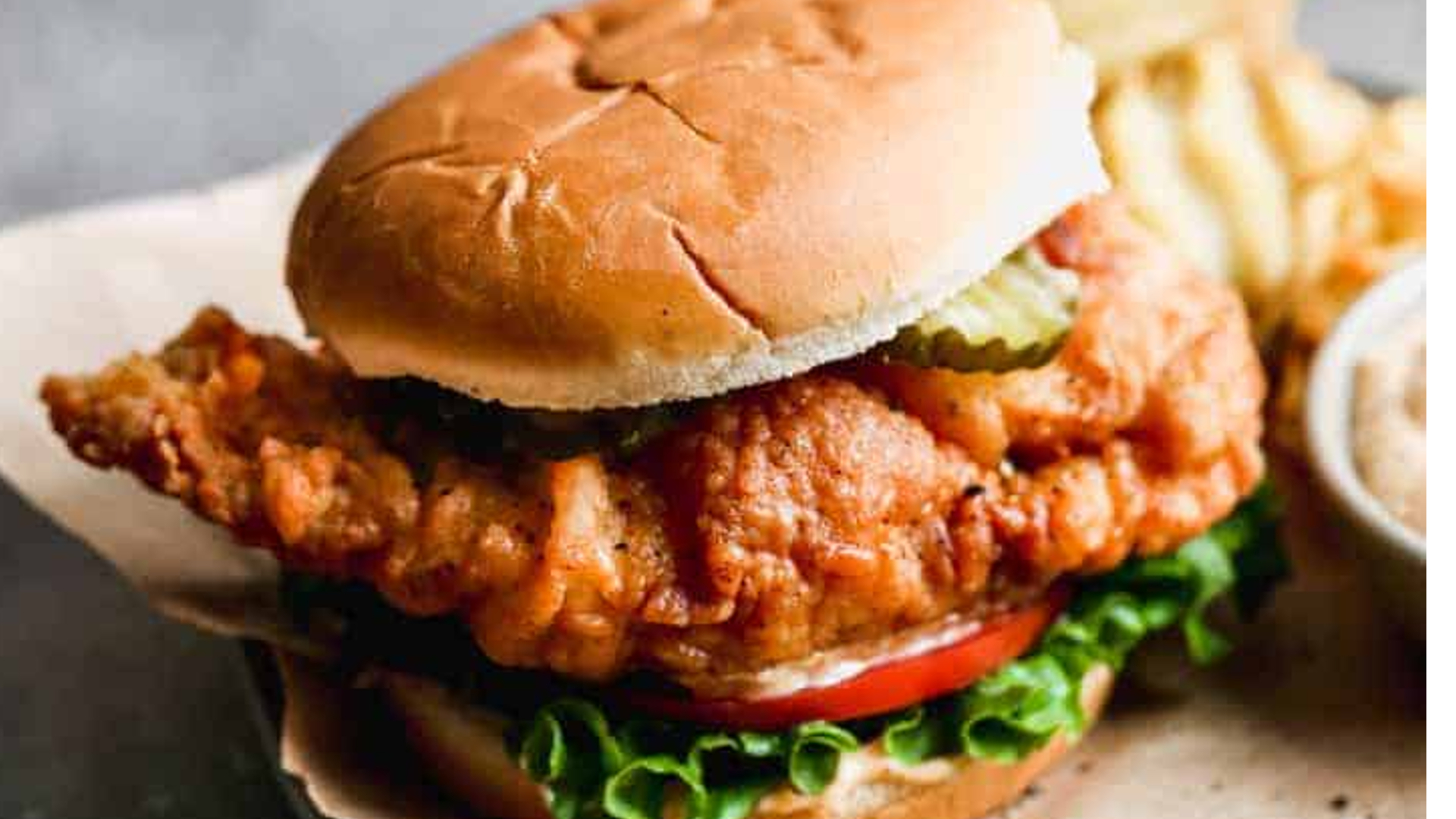 Chick-fil-A
Being rated as the Best Fast Food Restaurant in the US, Chick-fil-A proves they also offer the best fried chicken that could match the competitors. Their very simple fried chicken sandwich consists of a boneless chicken breast, breaded and fried in peanut oil, plus dill pickle chips on a buttered, toasted bun is a massive hit to the fried chicken sandwich competition.
Chick-fil-A chicken nuggets with the sweet Polynesian sauce is also one of the most ordered items on their menu. No wonder why there are many fans that crave almost everything on their menu. Aside from their great chicken sandwich, Chick-fil-A also offers waffle fries and milkshakes, which by the way, are also great.
---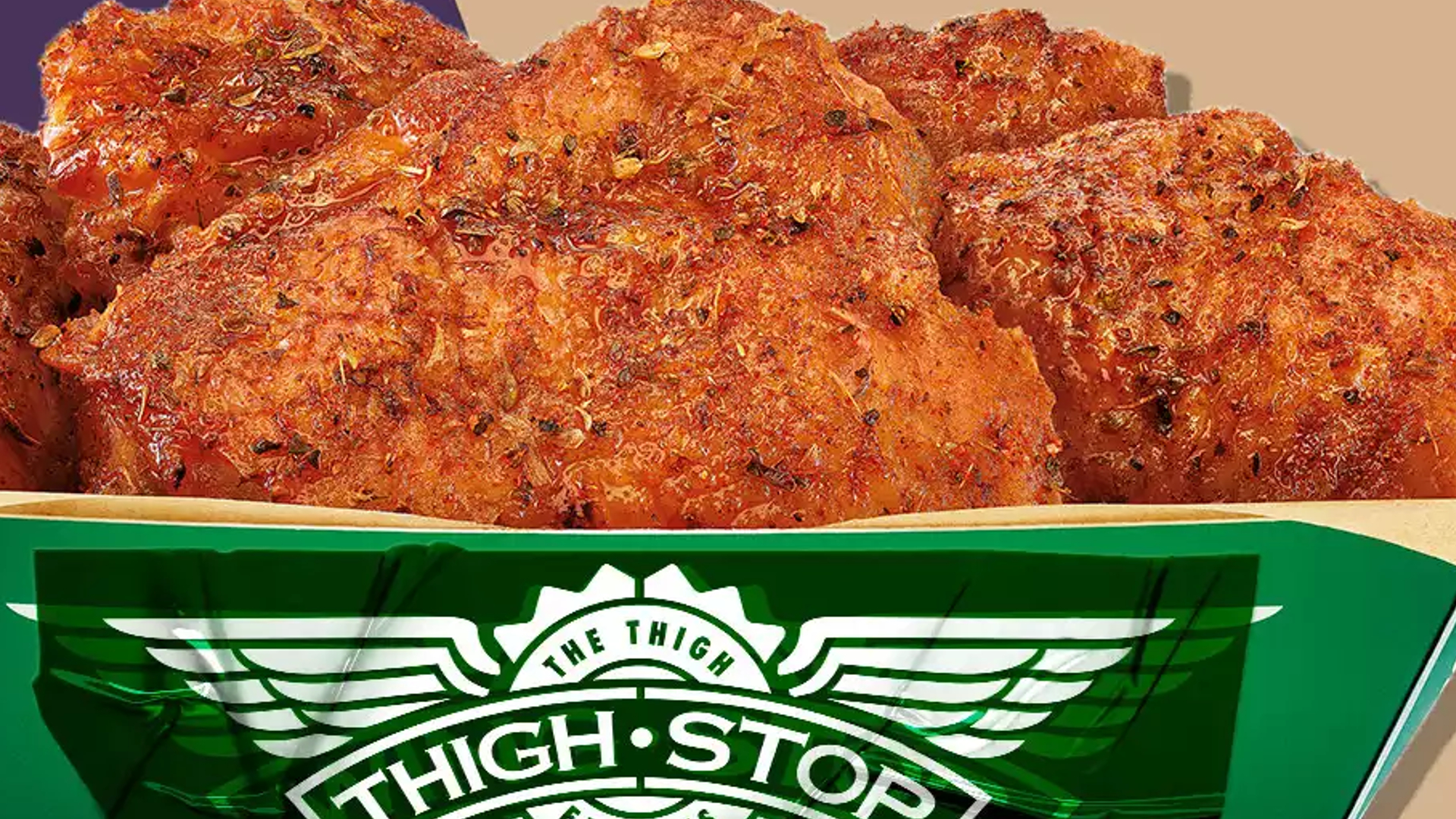 Wingstop
With around 1,150 outlets within the US, Wingstop scored a 15.3% increase in sales in 2018 and they are able to prove that people love their tender, juicy chicken wings. And that is because they offer different options from mild or hot to boned on boneless wings.
Their Atomic wings have a spicy flavor enough to satisfy spicy-loving consumers. Its spiciness is seasoned enough not to overwhelm the whole meal. If you would order this spicy chicken meal, just make sure to ask for a big glass of iced water.
Another delicious spicy treat would be their Mango Habanero. If spicy chicken isn't your thing, you can opt-in for the mild flavor of the original hot chicken wings. They also offer buttery garlic wings with parmesan or the tangy and sweet Hawaiian.
---
Bojangles
Bojangles chain is primarily located in the Southeastern parts of the United States and they have spread out with hundreds of locations all over the US. They also opened in other parts of the world, including in the island community of Roatan Honduras.
Though Bojangles specializes in cajun-seasoned fried chicken and buttermilk biscuits, having their chicken biscuit sandwiches or traditional bone-in chicken meals would also be worth a try.
If you want something to go with their classic crispy chicken sandwich, order their varieties of side dishes such as fries, mashed potatoes and green beans. They also offer southern inspired items like grits, and their twist on tots called bo-tato rounds on their menu.
---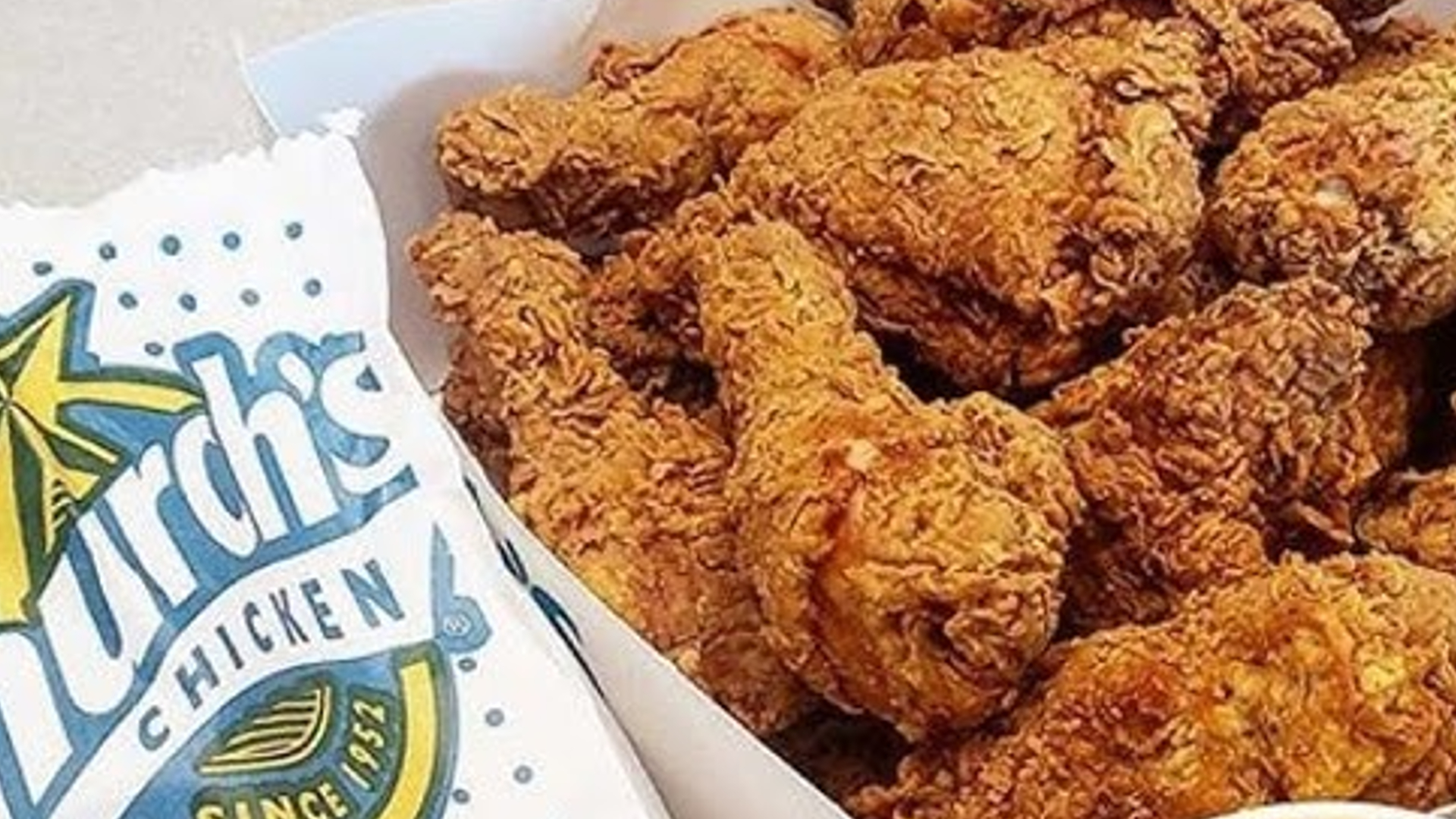 Church's Chicken
People who have tried hand-battered chicken said that nobody does it better than Church's Chicken. They have been in the business and put up 1045 locations in the US alone. Many fried chicken fans can't get enough of Church's Chicken well-seasoned and crispy deep fried chicken.
Their great quality and also a best-seller item is the honey-butter glazed biscuits, which are buttery and crumbly. Don't miss out its amazing flavor and you should try one right away. Other items in Church's Chicken that are worthy to be tried includes the Southern-style sides consists of fried okra, and jalapeños, as cheese bombers or pickled.
---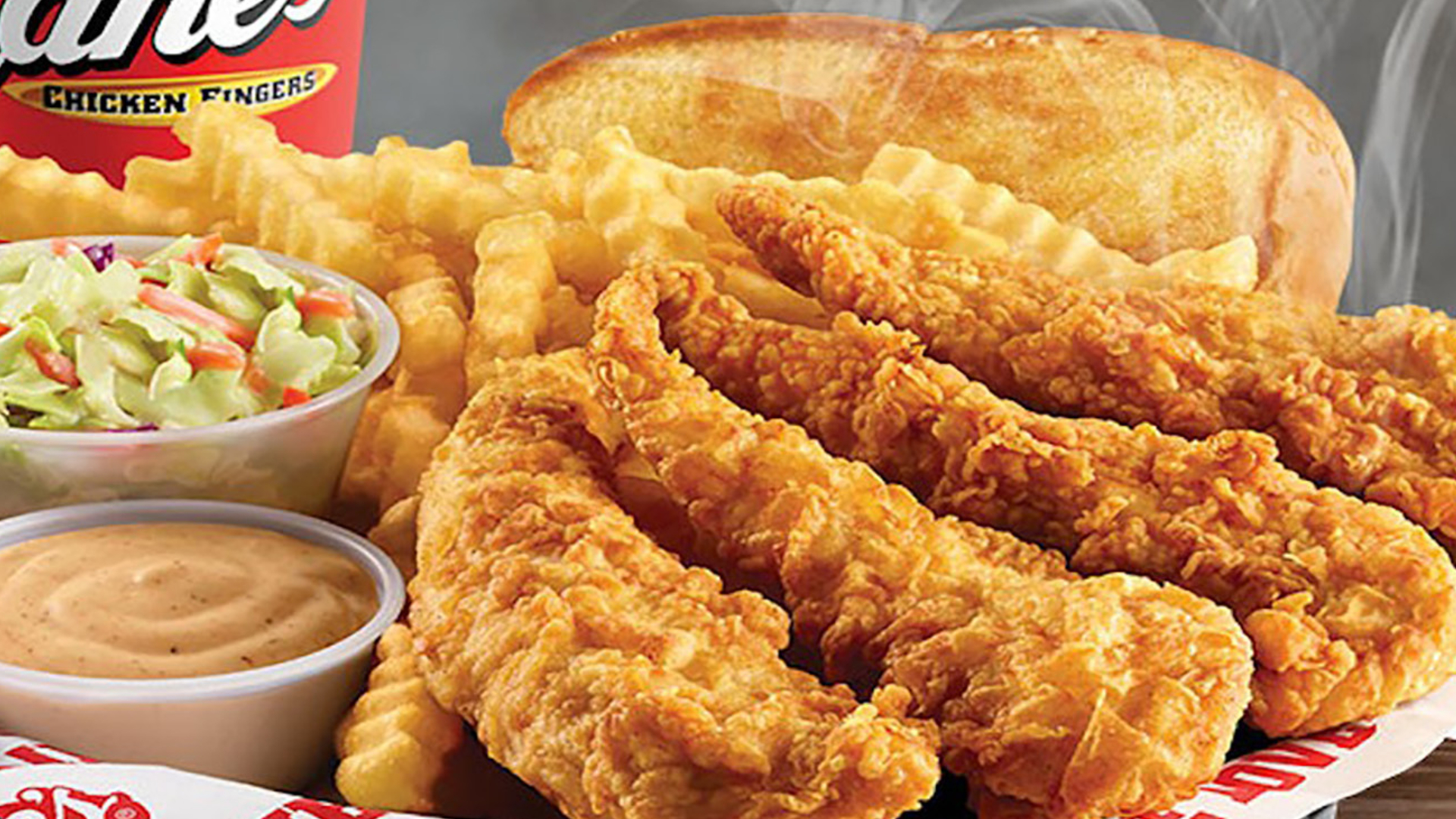 Raising Cane's
Raising Cane's got its name from a yellow Labrador which belonged to one of the owners. This fast food chain was founded in 1996 and with over 400 operating outlets, it has become one of the fastest-growing restaurant chains in the US. When it comes to sales, the chain recorded a 22.8% growth in systemwide sales last 2018.
Their specialization in boneless, battered, and deep-fried chicken fingers that come with their signature sauce has greatly contributed to their growth. For an extra crunch on that meal, you can add crinkle-cut fries and coleslaw.
If you are looking for other fried chicken options, like a classic chicken sandwich or fried chicken sandwich, be reminded that Raising Cane's only offers chicken fingers.
---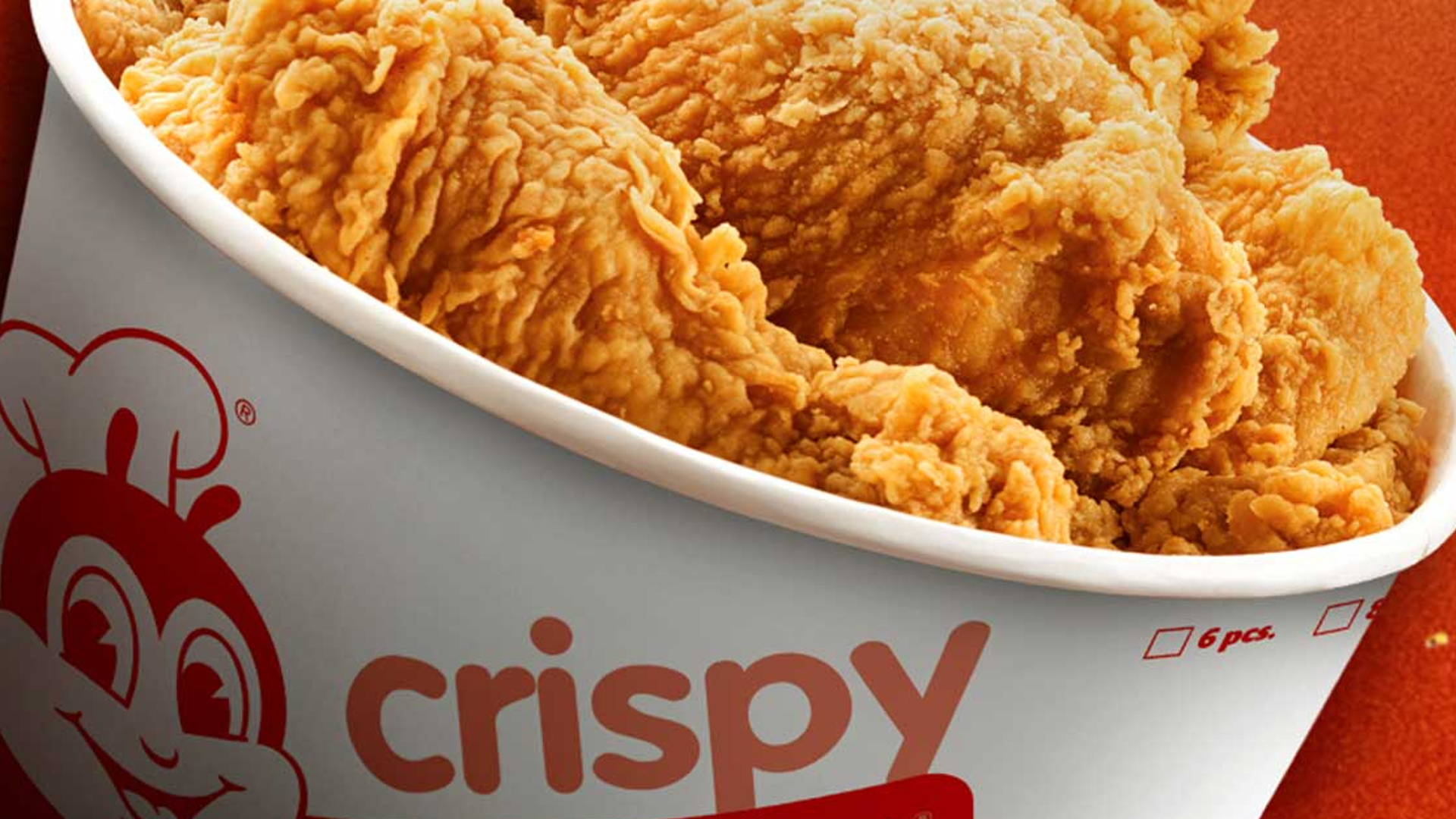 Jollibee
Jollibee is a Filipino-owned fast food chain that found its way to the United States in 1998 and now has over 1300 outlets worldwide. Right now, it has around 37 units in the US. Though it does not operate on a very large scale in the US, the wide variety of menu and distinguished flavors is helping this fast food chain stand out from the crowd.
The famous Jollibee fried chicken is packed with flavor. It is tender and juicy inside, while crunchy on the outside. This is exactly how a fried chicken should be. They also offer an original and spicy chicken flavor.
Due to the increasing demands on classic crispy chicken sandwiches, Jollibee is now offering their own crispy chicken sandwich. It is made with a crispy juicy hand-breaded chicken breast filet, spread with umami mayo, topped with fresh sliced tomato and crisp lettuce, served on a toasted brioche bun. All the chicken sandwiches offerings from other chains should watch out as this could be a bomb.
Jollibee is not all about their original chicken sandwich and juicy fried chicken, this Filipino fried chicken chain also offers Jolly Spaghetti made with their signature sauce that is sweet. The sweet sauce is made from banana ketchup.
They also have a Halo Halo dessert, which is actually delicious although it is made from beans and other different ingredients. One notable thing is their peach mango pie that is to die for. So whether you are looking for a breakfast chicken sandwich, the bone-in Chicken Joy, or the boneless chicken dippers and some desserts, Jollibee won't disappoint you.
---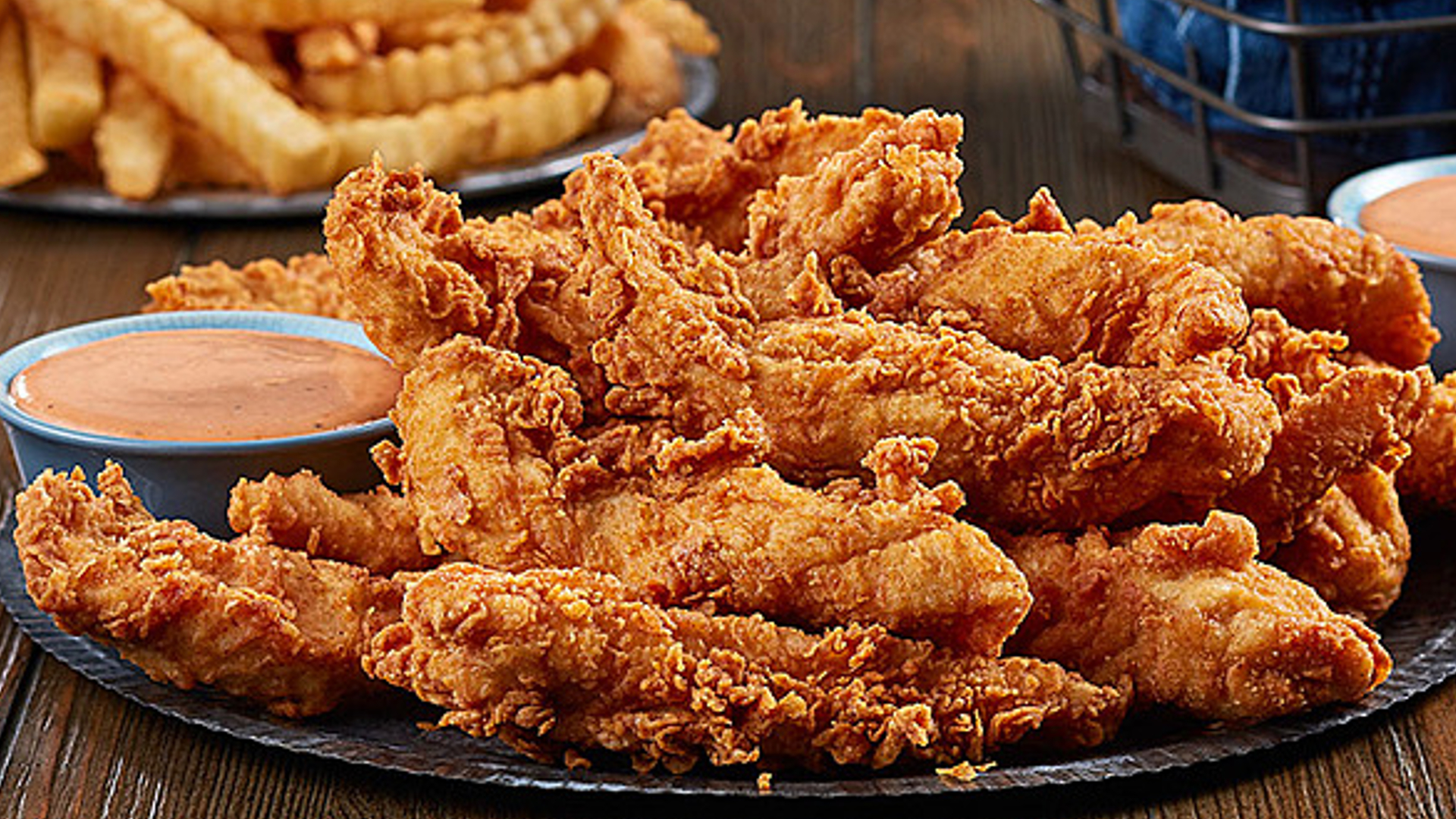 Zaxby's
Though other fast food chains specialize in either chicken wings or fingers, Zaxby's is taking it on another level as they offer both in a variety of flavors in its menu. They are also still going strong with over 900 fast-food units in the US.
Their chicken fingers sandwich or Kickin' Chicken on Texas Toast comes with a ranch dressing and the flavorful Tongue Torch sauce. Their bone-in-wings with a sauce of your choice is also another best-seller item that you should try. Check out their original buffalo sauce or if you prefer a mild flavor, go with their wimpy sauce.
Their hottest sauces known as Nuclear and Insane would climb up the Scoville heat units, so if you need to heat things up, go for it. Other than their fried chicken offerings, Zaxby's also have salads, appetizers, and sides on their menu.
---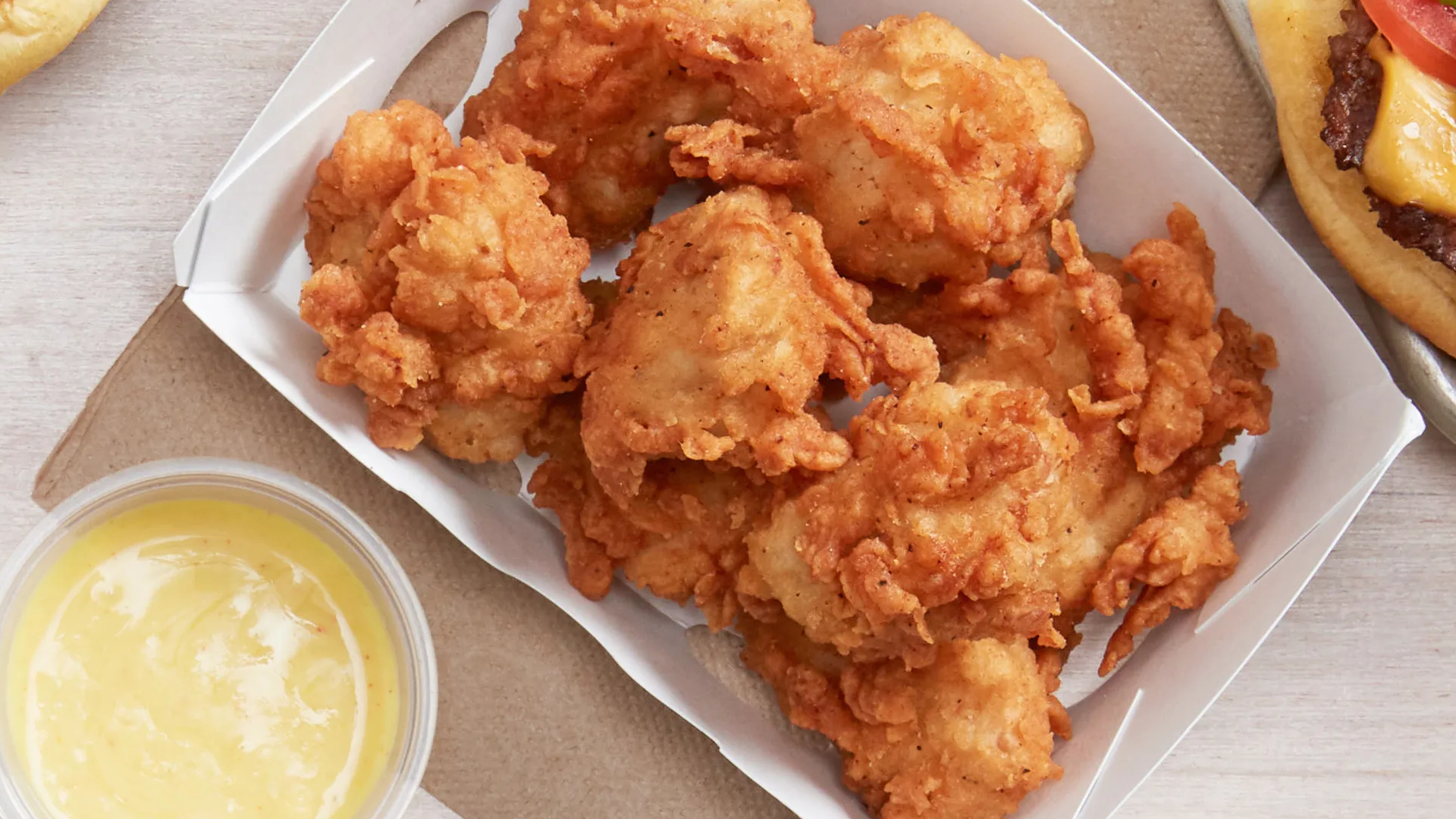 Shake Shack
Though they are famous for its burgers, Shake Shack fried chicken offerings are also tempting and can be worth a try. The Chicken Shack is this fast-food's signature fried chicken sandwich. It is a flavorsome combination of fried chicken, shredded lettuce, pickles, and buttermilk mayo. To top up the mouthwatering taste, it is sandwiched in a toasted potato bun.
It is also filling as the size of the chicken sandwich is enormous. Once you take a bite, you can't get enough of the peppery bread crumbs wrapped around a giant, juicy, crunchy chicken breast Shake Shack has proven that you can get a simple fried chicken sandwich with a fulfilling experience.
---
Final Thoughts
These are just some of the best fast-food chains that offer fried chicken options on their menu. There are other qualified chains that have not been mentioned like Bonchon, Burger King, Wendy's, Panda Express and Del Taco.
There are also other offerings from those stores like Panda Express Orange Chicken, Bonchon combo with half-and-half, Del Taco crispy chicken taco, White Castle Chicken Rings and Burger King chicken fries.
Chicken is indeed a versatile meat and is one of the easiest foods to prepare. But it would take a skill and ample experience for you to turn it into something extraordinary. From a chicken sandwich to chicken tender, you can elevate things by doing some twists on the recipe.
Whether on an ordinary day or during the National Fried Chicken Day, get some chicken, dip into a fried batter or create some chicken sandwiches and feast on them. If not, you can go to the aforementioned fast food chains in this article.