Mexican food is a unique fusion of indigenous Mexican and Spanish cooking. Unlike other cuisines, its foods are primarily made with distinctive ingredients.
Thus, their specialties are being patronized not only by the locals, but other races from around the world.
Today, we will get to know the best Mexican chain restaurants where you can enjoy dishes made from fresh and healthy ingredients as well as their traditional spices.
BEST MEXICAN CHAIN RESTAURANTS
Mexican food is not only served in food carts or food truck, but also in different restaurants.
Below are the best Mexican chains that serve Mexican food made from fresh ingredients and garden variety spices.
Most of these Mex chains specialize in the food and beverage industry. Here they are: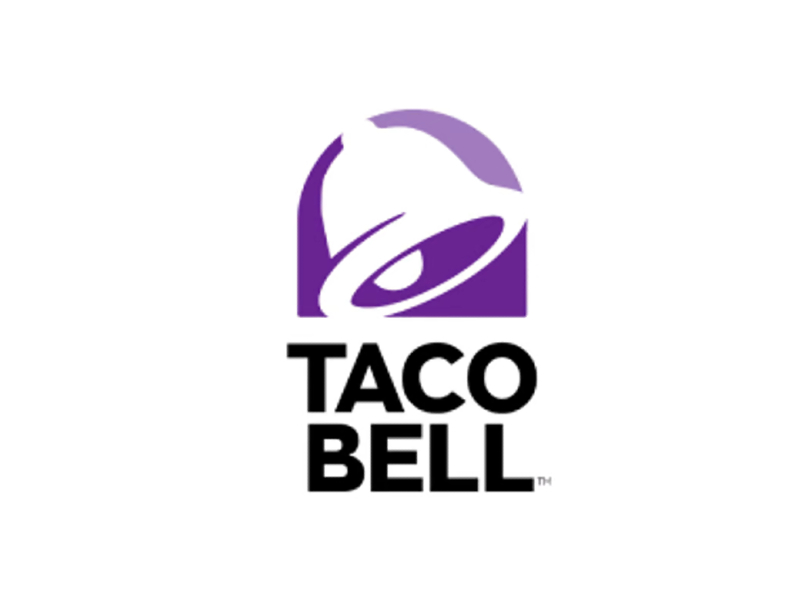 1. TACO BELL
Taco Bell, founded by Glen Bell in Downey California in the year 1962, is an American-based chain of fast food restaurants. Prior to the opening of the first Taco Bell in the said year, Glen Bell managed two small taco chains that served Mexican-inspired menu such as hard-shell tacos, quesadillas, burritos, cheesy roll ups, and nachos.
The company has more than 7,000 chain restaurants mostly operated and owned by individual licensees and franchisees.
The best Taco Bell menu items you should look forward to when dropping by at any of their outlets are the crunchy taco, bean burrito bowls, Doritos Locos taco, crunch wrap supreme, cheesy roll-ups, cheesy beef, cheesy Gordita crunch, and chicken quesadilla.
Taco Bell uses 100 percent USDA premium beef, and authentic seasoning and spices for their dishes so it's a guarantee that not only you'll satisfy your Mexican food cravings, but as well as get the value of what you have paid for.
You'll definitely not regret having your meal at Taco Bell chain restaurants.
Taco Bell accepts orders for both dine-in and take outs.
---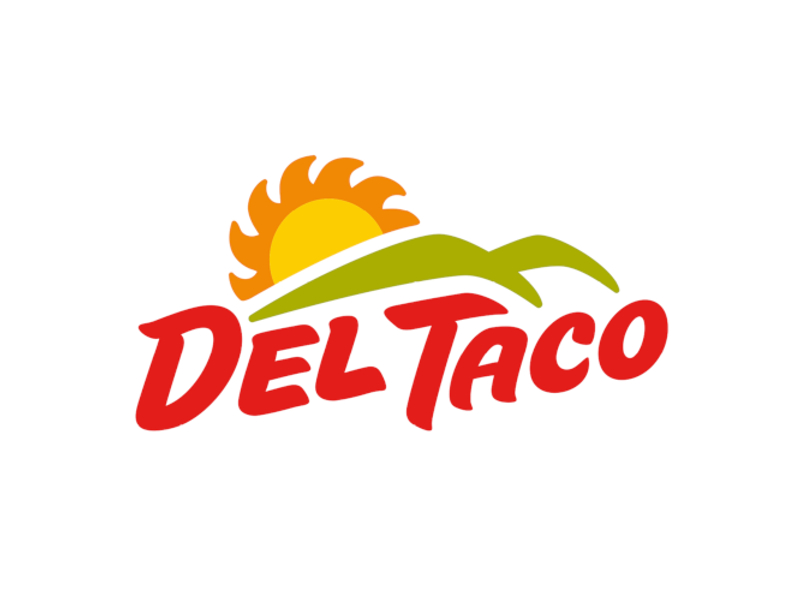 2. DEL TACO
Del Taco restaurant, Inc. is an American fast food chain that specializes Mexican and American cuisine.
This fast food chain was founded by Ed Hackbarth and David Jameson in Barstow, California on September 16, 1964.
Del Taco is headquartered in Lake Forest California, and is led by CEO John D. Cappasola Jr. The company has around 600 locations in the US with approximately 8,000 employees.
The best menu items Del Taco serves include Deluxe taco salad, hard shell taco, soft shell taco, quesadillas, burritos, nachos, and their plant-based Beyond Tacos.
Del Taco is ideal for vegans as the chain created various vegetarian menu using plant-based crumbles. The most nutritious option you must try is their crunchy snack taco made of seasoned beef, lettuce, and cheese.
Compared to Taco Bell, Del Taco is slightly cheaper. So if you are looking for budget friendly yet delicious and healthy Mexican dishes, visit the available Del Taco food chain near you.
---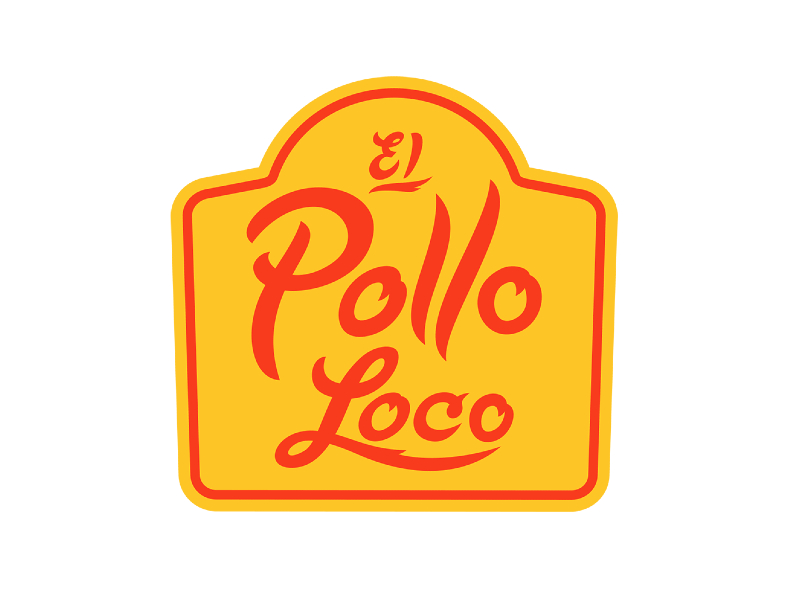 3. EL POLLO LOCO
El Pollo Loco, a Spanish term for ("The Crazy Chicken"), is the name of two different restaurant chains that concentrate on Mexican-style grilled chicken.
The two restaurant chains were founded by Juan "Pancho" Francisco Ochoa, who established the first El Pollo Loco restaurant in Guasave, Sinaloa, Mexico.
Initially, Pacho and his wife established a roadside chicken stand in Los Angeles way back 1975. When the restaurant chain first operated in the year 1980 in the US, it exclusively sold red salsa and grilled chicken.
Later on, Ochoa sold the restaurants in 1983, and kept the Mexico chain.
The family operates at least 50 locations within Mexico, as of 2017. Meanwhile, the El Pollo Loco in the United States has around 500 company-owned and franchised restaurants as of 2019.
El Pollo Loco's chicken is one of the most requested dishes. The poultry is raised without antibiotics and hormones, so it's a guarantee that you are feeding yourself healthier food.
The company also serves French fries that are not cooked in artery-clogging trans-fat oils.
And their chicken is marinated in herbs, citrus juices and spices before fire-grilling.
Among the tasty menu items you should try are the Original Pollo bowl, double chicken avocado salad, baja shrimp tostada, Chipotle chicken avocado burrito, cinnamon churros, macaroni and cheese, chicken tortilla soup, classic tostada salad, ranchero burrito, mashed potatoes and gravy, and BRC burrito.
---
4. TACO CABANA
Taco Cabana is an American fast casual restaurant chain which specializes in Tex-Mex cuisine. The restaurant, which serves quality Mexican cuisine, is solely-owned subsidiary of YTC Enterprises LLC.
Taco Cabana is headquartered in San Antonio, Texas, and founded in September 1978 by Felix Stehling.
As of January, 2022, it has 148 locations including 6 franchises throughout Texas and New Mexico.
Aside from its menu items that are handmade daily on-site, Taco Cabana is also known for its "pink" restaurants and semi-enclosed patio dining areas.
The best food at Taco Cabana that you must try includes Romaine lettuce, black bean, Pico de Gallo, tortilla strips, salsa ranch, Monterey Jack and Cheddar cheese blend, taco combo, crispy tacos and guacamole which is served with rice, beans and flour tortillas.
---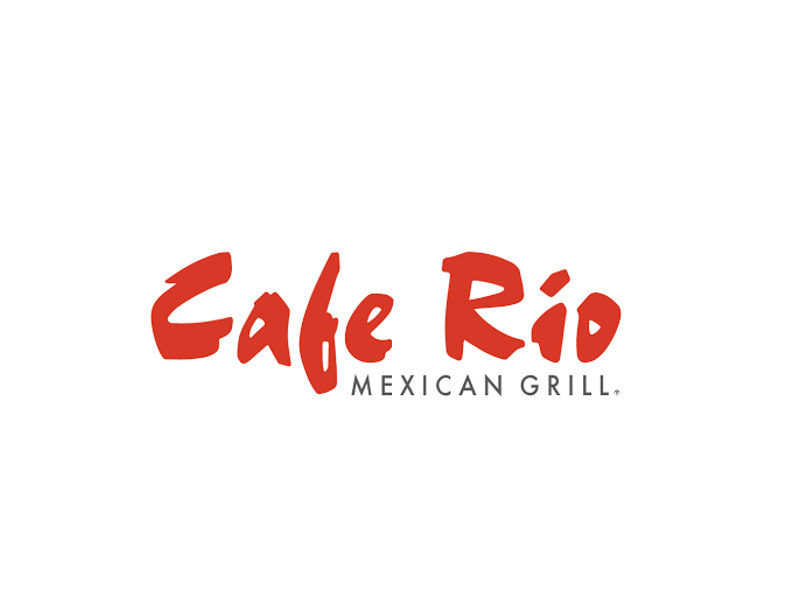 5. CAFE RIO
Cafe Rio Mexican Grill is an American fast casual restaurant founded in St. George, Utah, US in 1997 by Patricia Stanley and Steve Stanley.
It is headquartered in Salt Lake City and Utah, US. Cafe Rio has branches in Arizona, California, Colorado, Idaho, Maryland, Montana, Nevada, Utah, Virginia, Washington, and Wyoming.
This restaurant chain specializes in Mexican cuisine which are made with fresh ingredients. And when you eat Mexican fast food in Colorado, you're like eating New York's Pizza hut.
The chef-inspired Mexican menu items you should try at any Cafe Rio locations are burrito, taco, salad, quesadilla, enchilada or tostada, and their fan favorite, the original sweet pork barbacoa.
---
6. FUZZY'S TACO SHOP
Fuzzy's Taco shop is a modern counter-service chain that serves Baja-style tacos, Mexican foods, with beer and margaritas.
The first Fuzzy's Taco shop was opened in Paul Willis in Fort Worth Texas, near the campus of Texas Christian University, in the year 2001.
The company operates approximately 150 locations in 17 states.
Fuzzy's Taco shop serves breakfast, lunch, and dinner. The famous menu items include Baja Tacos, primo Baja bowl, Mexican Plates, breakfast burritos, nachos, quesadillas, salads, burrito bowls, and kid stuff.
So if you are looking for cheap but delicious tacos and Mexican food, visit one of Fuzzy's taco locations near you.
---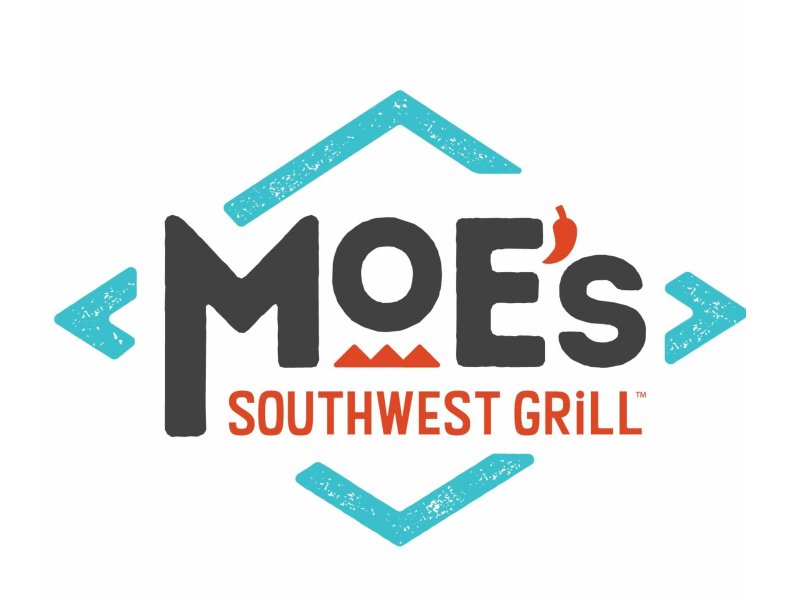 7. MOE'S SOUTHWEST GRILL
Moe's Southwest Grill or Moe's is an American restaurant company with a Southwest twist. It was founded by H. Martin Sprock III in Atlanta, Georgia, in December 2000.
The company has a signature greeting "Welcome to Moe's", where they shout this phrase when a customer enters. This greeting is a symbol of a passionate promise to always welcome every customer with open arms and a genuine smile.
Moe's Southwest grill menu items include homewrecker burrito with selective protein such as Sirloin steak, white meat chicken, adobo chicken, organic tofu, pork, and ground beef.
You should also try their best seller stack which is an excellent mix between a quesadilla and a taco.
Their mouth-watering dishes like adobo chicken nachos, sirloin steak burrito, Funk Meister tacos, and their amazing BYO tacos (Build-Your-Own) are also a must-try.
Moe's Southwest Grill shop is definitely a one-stop Taco shop worth a visit.
---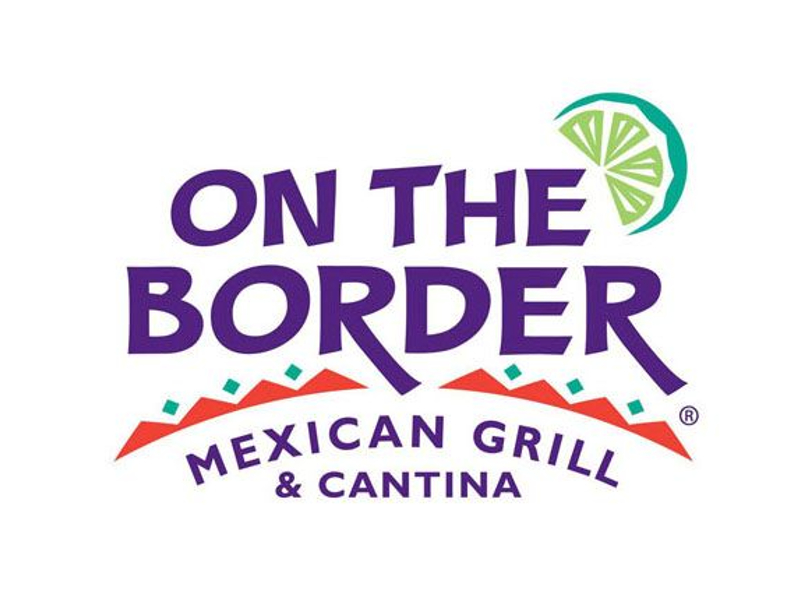 8. ON THE BORDER MEXICAN GRILL & CANTINA
On The Border is a chain of Tex-Mex food casual dining restaurants situated in the United States and South Korea. It was founded in 1982, and owned by Argonne Capital Group.
On the Border is headquartered in Irving, Texas, United States, with 150 locations. The company has 13 locations in South Korea, in Seoul, Bucheon, Goyang, Hanam, Suwon, Daejeon, and Busan.
On The Border is known for its wide selection of margaritas and fajitas. All their dishes are also inspired by the tastes of Mexico and Southern Texas, and the restaurant is also known for the preparation of fresh guacamole tableside called "Guacamole Live".
Some of the best menu items On The Border offers are the signature Queso topped with seasoned ground beef, guacamole, chicken flautas, and sour cream which is served with their homemade tortilla chips.
Other customer-favorite items are chicken fajita salad, beef empanadas, enchiladas, ranchiladas, and the ultimate fajita grill.
---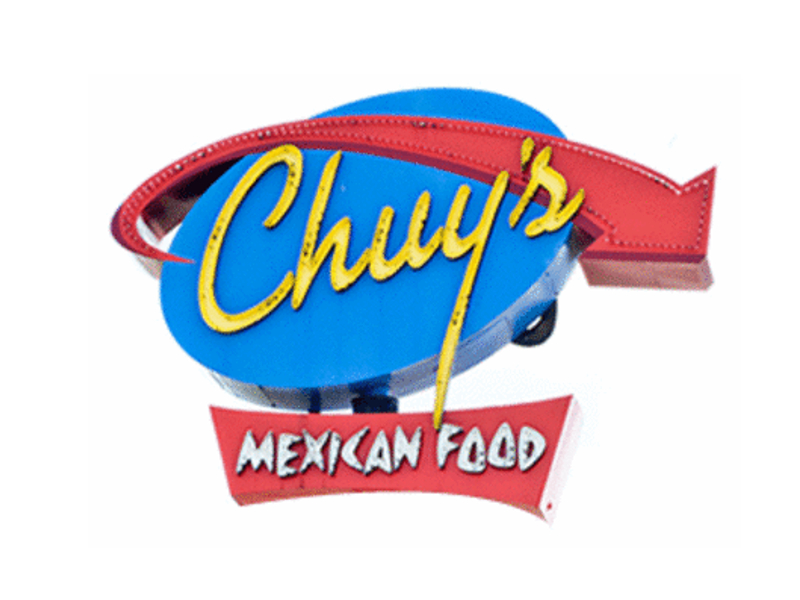 9. CHUY'S
Chuy's is a Tex-Mex chain established in Austin, Texas, by Mike Young and John Zapp, in 1982. The name Chuy in Spanish origin literally means Another name for Jesus.
What makes this Mexican restaurant chain different from other Tex-Mex restaurants is that their dishes are made from scratch everyday in their kitchens. Their produce is made from the best ingredients.
The restaurant is consistently serving South Texas, New Mexico and regional Mexican cuisine.
The most popular items at Chuy's include refried beans, chicken fajitas, tortilla soup, chicken enchiladas, Mexi-cobb salad, deluxe chicken quesadilla, steak burrito, and chicka-chicka boom-boom enchiladas. They also serve more dipping sauces for their tortilla chips.
---
10. WAHOO'S FISH TACOS
Wahoo's Fish Tacos is a U.S.-based chain founded by the three brothers Wing Lam, Mingo Lee, and Eduardo Lee in 1988. It offers Mexican food with mixed Brazilian and Asian flavors.
The must-try items Wahoo's Fish Tacos offer include cauliflower rice, ceviche, sunset chopped chicken salad, cocorita, Hawaiian onion ring burrito, and kahuna style.
The fast food chain uses Wahoo or Mahi-Mahi fish inside the tacos and burritos, depending on what kind of fish is available.
---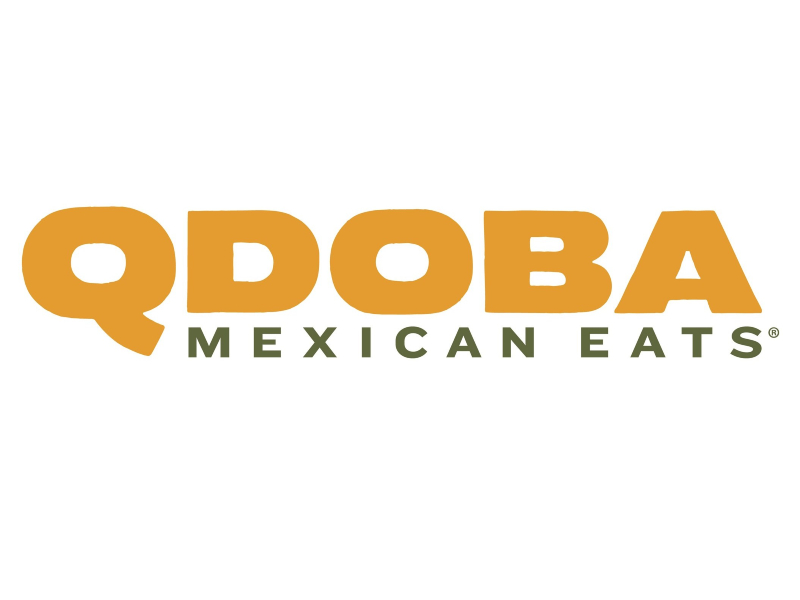 11. QDOBA MEXICAN EATS
Qdoba Mexican Eats is a Mexican Restaurants & Caterer in the United States and Canada that offers Mexican-style cuisine.
It was founded in Denver, Colorado, United States in 1995, by Anthony Miller and Robert Hauser, where its ancestor, called Zuma Fresh Mexican Grill.
This Mexican restaurant is headquartered in San Diego, California.
The best menu items you should try in this restaurants are the chicken queso burrito, tortilla soup, impossible burrito bowl, beef taco salads, 3-cheese nachos, chicken burrito, fajita vegetables bowl, and steak burrito bowl.
With more than 750 locations across the US and Canada, the chain is committed to serve flavorful food using quality and freshly prepared ingredients.
---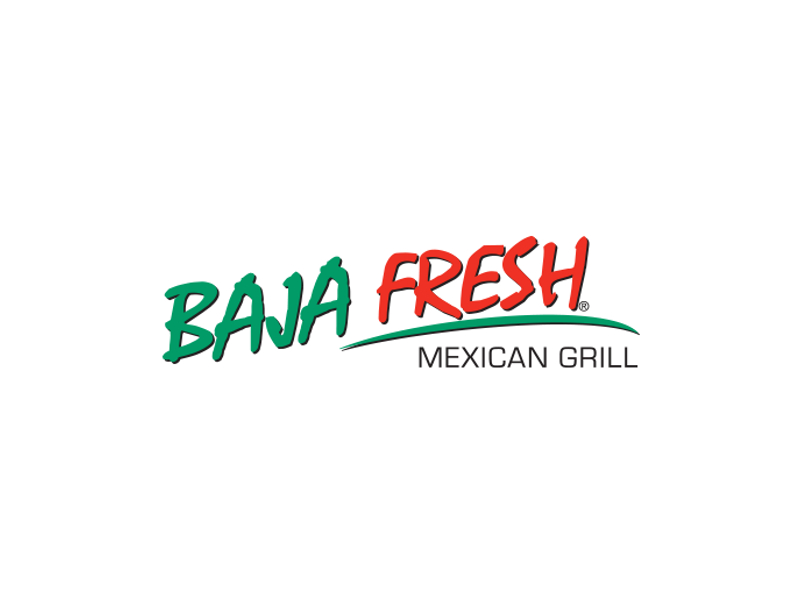 12. BAJA FRESH
Baja Fresh is an American chain of fast-casual Tex Mex restaurants headquartered in Scottsdale, Arizona.
The chain was founded in Newbury Park, California, in 1990, and has 162 locations as of 2016. It is owned by a Canadian franchisor MTY Food Group.
Baja Fresh Mex grill is dedicated to serving Big, fresh, and delicious Mexican food. Their Baja Bowl is filled with rice, beans, onions, cilantro, roasted vegetables, salsa verde and a choice of protein like chicken, pork carnitas, steak, grilled shrimp or line-caught ono fish.
The most popular items Baja Fresh serves include Burrito Ultimo, quesadilla, Baja Taco, grilled soft taco, Cholula Hot & Sweet Chicken, and Baja Burrito.
---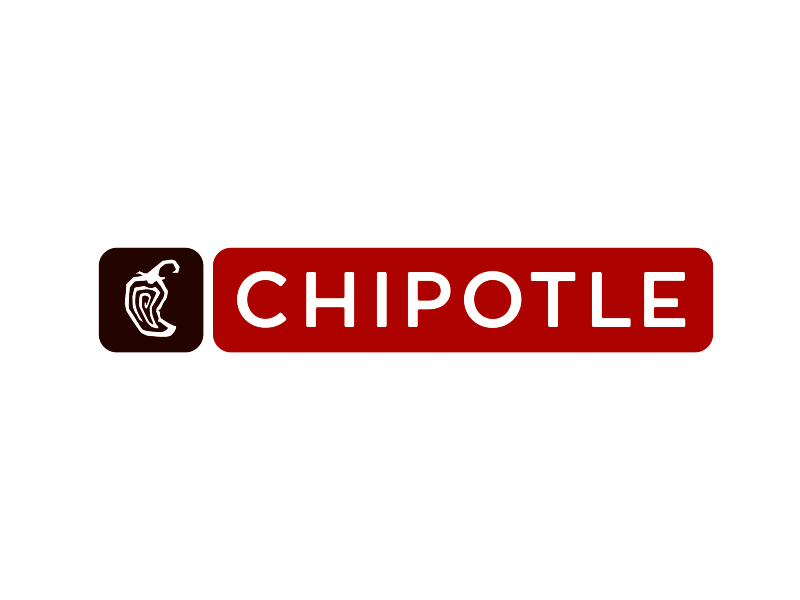 13. CHIPOTLE
Chipotle Mexican Grill, Inc. or Chipotle, is an American chain of fast casual restaurants that specializes in bowls, tacos and Mission burritos.
It was founded in Denver, Colorado, in 1993 by Steve Ells, with over 97 thousands of employees, with a total number of 2,966 locations as of 2021.
The most popular items at Chipotle include chicken burrito bowl, chicken burrito, high protein bowl, steak burrito bowl, steak burrito, keto salad bowl, tractor lemonade, and tractor berry agua fresca.
With a motto of "Food with Integrity", this Mexican chain is committed to serving food that was ethically and naturally produced. Thus, their meat is more tasty than what their counterparts serve.
Despite the recent food poisoning issue at one Chipotle location in Ohio, where hundreds of people were affected, Chipotle is still one of most patronized Mexican restaurants around the world.
---
14. TACO JOHN'S
Taco John's International, Inc. is an American fast food chain that serves Mexican-inspired fast food and the company's signature dish called Potato Olés.
This Mexican restaurant was founded in 1969 by John Turner, and is headquartered in Cheyenne, Wyoming, United States. Since 1989, the chain has held an absolute reign over their trademark signature "Taco Tuesday".
Taco John's has approximately 8,000 employees as of 2019, with nearly 400 restaurants in 23 states.
Taco John is one of the largest Mexican fast-service brands in America. It is known for their "crispy" tacos.
The chain serves Meat & Potato Burrito that is made with 100% American beef, and can be upgraded to crunchy chicken, plus Potato Olés, nacho cheese, sour cream, lettuce, and tomatoes.
---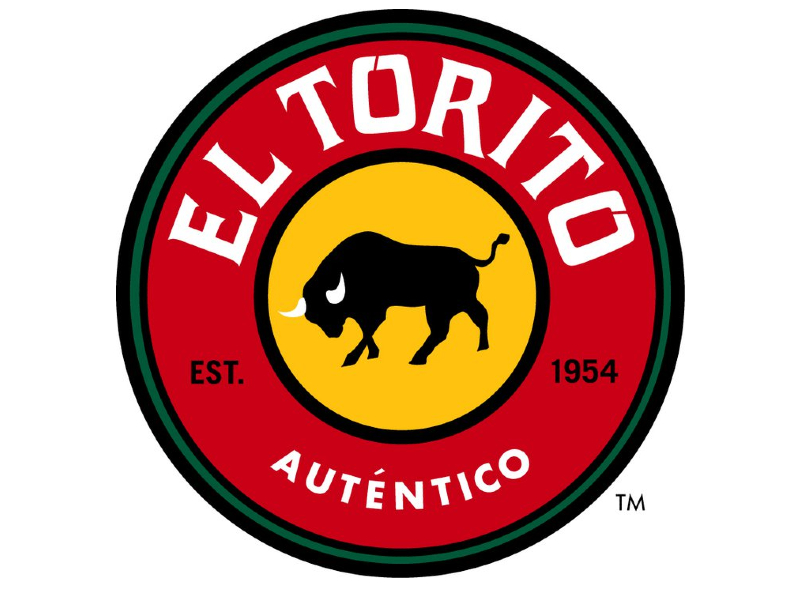 15. EL TORITO
Another American chain that offers Mexican food is El Torito, a Spanish term for "the little bull". The chain which was founded in 1954 by Larry J, Cano, operates 69 restaurants mainly in California.
The chain is operated by Xperience Restaurant Group based in Cypress.
El Torito is dedicated to give exceptional hospitality to customers to create uniquely memorable experiences.
It also aims to serve quality food like spicy fish bowl, spicy surf and turf, smothered tacos, burrito bowl, and pork crackling.
El Torito is also among the sit down restaurants that serve a variety of drinks such as mojito, Mexican Ginger mule, classic paloma, and absolute Moscow Mule.
---
FREQUENTLY ASKED QUESTIONS
WHICH MEXICAN CHAIN SERVES MISSION STYLE BURRITOS?
The Mission-Style burrito is originally made at a family owned Mexican restaurant in San Francisco's Mission District called "taquerias". But this dish is also served by large national chains like Chipotle, Panchero's Mexican Grill, and Qdoba Mexican Grill.
WHAT IS THE OLDEST MEXICAN RESTAURANT IN AMERICA?
EL CHARRO CAFE is the oldest Mexican Restaurant in America which was established in 1922 in Tucson, Arizona.

El Charro cafe is known for its innovative Tucson-style Mexican food and traditional Northern Mexico-Sonoran style cuisine.
WHAT IS A UNIQUE CHARACTERISTIC OF A MEXICAN FOOD?
Authentic Mexican food is a perfect blend of Spanish and indigenous cuisine. It is usually delicious, fresh, and vibrant.

Mexican dishes are usually colorful and spicy which are typically made with fresh ingredients, spices like fresh and dried chillies.