There are many various types of restaurants to pick from, whether you want to open your own eatery or you just want to try something new.
So this post might be helpful if you're seeking for suggestions on what type of restaurant to open or to go to if you want to eat out if there are special occasions.
If you are interested to know the types of restaurants, scroll down and continue reading.
Types Of Restaurants
Restaurant
An establishment that serves people food and beverages is known as a restaurant. The majority of restaurants provide takeout and food delivery services, although meals are typically served and consumed on the premises as well. In terms of look and menu selection, restaurants come in a broad range of prices, cuisines, and service styles, from low-cost fast-food restaurants and cafeterias to middle-class family style restaurants to fine dining restaurants or pricey luxury establishments.
---
Check out the different restaurant types below.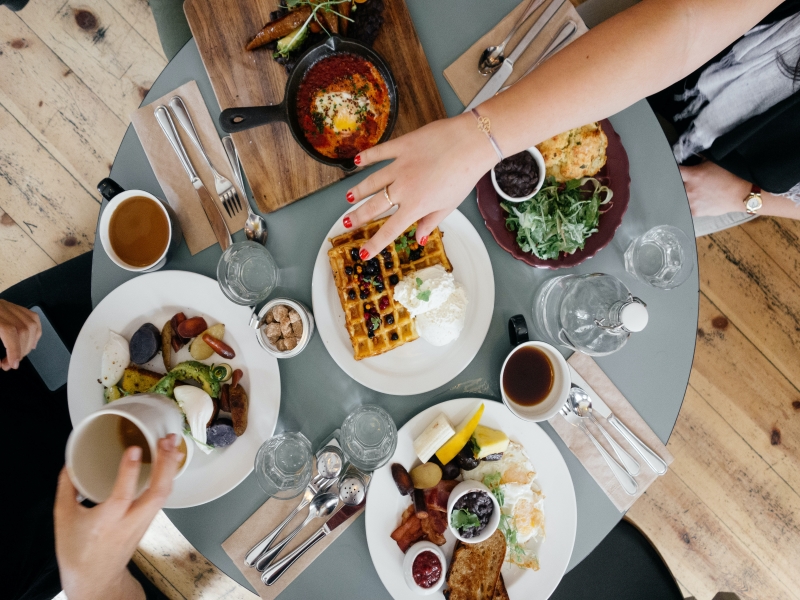 1. Casual Dining Restaurant
Among all of the different types of restaurants, casual restaurants are among the most popular. These casual dining establishments are guaranteed to draw customers with their traditional fare, generous serving sizes, and reasonable prices. Although the prices in casual restaurants will be higher than those of fast food, they will still be reasonable, and you will probably have more menu selections. During your visit, a host will welcome you, seat with you, and tend to your needs.
Full table service is available at casual dining restaurants, and these settings are often fun and relaxed, casual atmosphere to be exact. Casual dining restaurant typically provide beverages, appetizers, and entrées in addition to having comprehensive yet reasonably priced menus.
Casual dining establishments sit between fine dining and fast casual. Restaurants offering casual dining options frequently include a complete bar with dedicated bar staff, a large selection of beers, and a small selection of wines. They typically, though not always, are a part of a larger chain, especially in the US.
---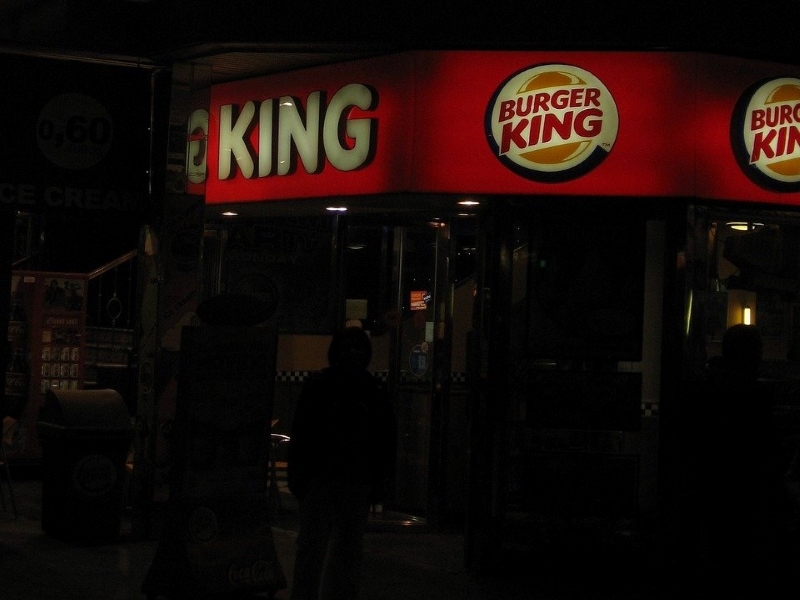 2. Fast Food Restaurant
Fast food restaurants focus on service time. Small-scale food cart sellers on the street to huge multinationals popular fast food restaurants, such as McDonald's, Taco Bell, KFC, and Burger King all do business. Not from the table, but from a front counter, food is ordered, or in some instances, utilizing an electronic terminal. In most cases, diners take their own meal from the counter to a table of their choice and then clear away any leftovers from their trays. The possibility of drive-through and takeout service exists as well. Quick-service restaurant, or QSR, is the term used in the restaurant business to describe fast food establishment.
One of the most popular food selections and one of the most practical dining options is fast food. Typically, fast food chains serve food quickly and charge affordable rates.
---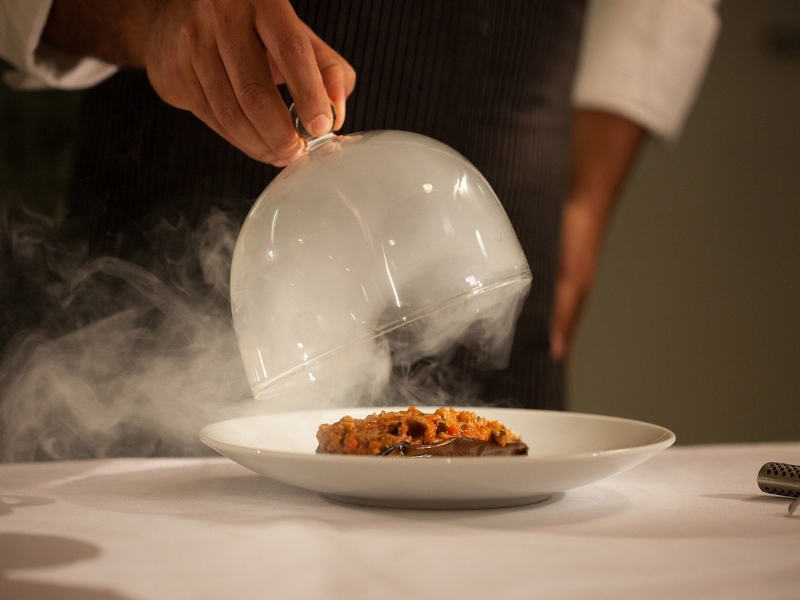 3. Fine Dining Restaurant
Fine dining restaurants offer full service and have specialized meal courses. Such establishments use higher-quality materials in their decorations and often demand their clients to comply with a set of dining guidelines, which may include a formal dress code.
Fine dining places are commonly referred to as "white-tablecloth restaurants" since they historically offered server-assisted table service at tables with white tablecloths. The experience became symbolized by the tablecloths. The service and upscale atmosphere persisted long, but the usage of white tablecloths fell out of favor.
Fine dining restaurants give their customers an elegant dining experience that frequently includes numerous courses such as salad, appetizer, entree, dessert. These restaurants strive to create an elegant ambiance that exudes exclusivity, refinement, and grace.
You may anticipate better meals because this kind of restaurant will charge more but pay more attention to every detail. Restaurants that fall under the category of fine dining establishments often serve only the best food, wine, and spirits.
---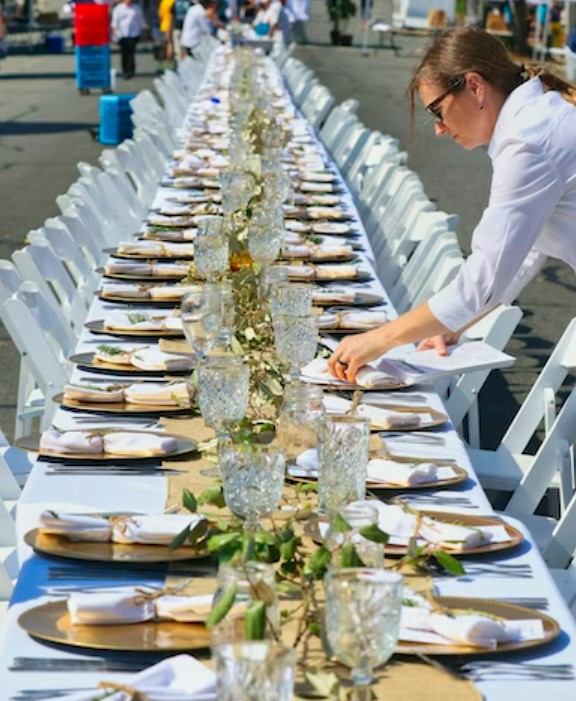 4. Pop-Up Restaurant
Pop-up restaurants typically arrive in unexpected locations and are only there for a short period of time. Therefore, it is recommended to explore a pop-up restaurant while you can if you notice one that seems incredible.
They are the ideal chance for chefs to demonstrate their abilities or try something different before devoting to a full-time restaurant because they are only present for a brief period of time.
The pop-up restaurant is an innovative type of restaurant that enables owners and chefs to experiment with various concepts and cuisine stylings without moving their current location.
Pop-up restaurants are frequently themed, so you may be adventurous with the cuisine you serve and set a reasonable pricing range.
---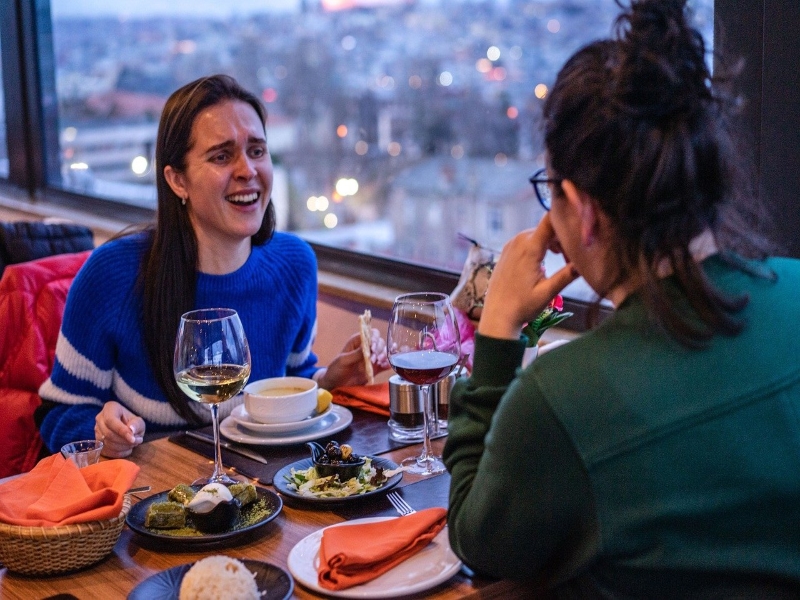 5. Contemporary Casual Restaurants
A type of dining experience that provides a section close to fine dining is categorized as contemporary casual restaurant.
Urban and metropolitan areas have a higher demand for contemporary casual restaurants, which vary from casual dining in that a strong emphasis on branding is present.
The restaurant concept frequently feature ideas like organic and vegan, which are frequently the cornerstones of a modern casual restaurant. These restaurants frequently draw inspiration from international culinary customs and emphasize a shared link within a community.
Craft beer on tap is a popular hot food trend in modern casual restaurants. Additionally, they frequently employ sustainable takeaway packaging and local products. This can be a wonderful choice for you if you enjoy customizing menu dishes that fuse together many cuisines.
---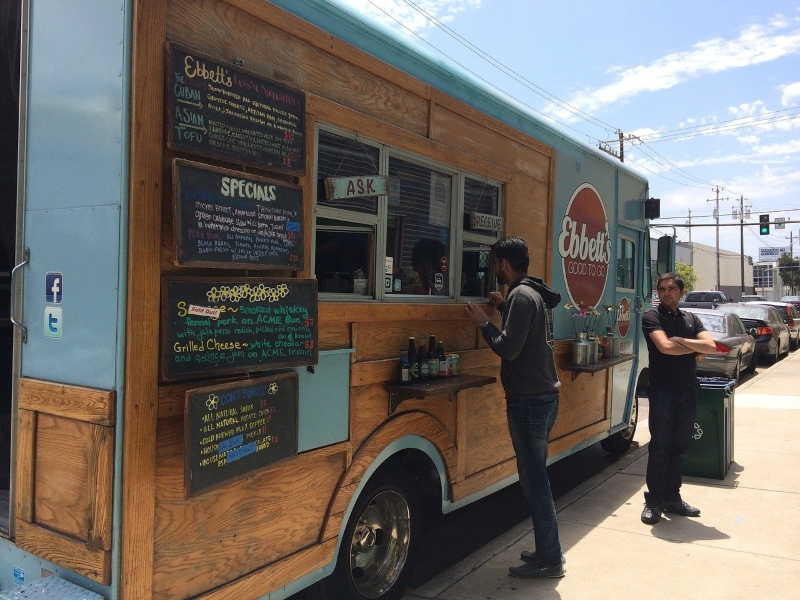 6. Food Truck, Cart, or Concession Stand
Food trucks, carts, and stands are distinctive modern enterprises that often focus on a specific food category. They serve food such as tacos, sandwiches, hot dogs, ice cream, smoothies, mac and cheese, waffles, etc., and provide a small menu centered around those products. There may be Chinese, Thai, Indian, and many more cuisines.
The options offered by a food truck are just as fantastic as those of a typical restaurant, but the charges are often lower.
Food trucks, which are basically mobile restaurants, are frequently seen at festivals, events, and public spaces.
Summer and outdoor events are inextricably linked with food trucks, which makes for a lively eating experience. If you are planning to get a food truck for business, en Just make sure you set up in a location where your visitors can sit down and remain for a bit, and that you have all the necessary licenses to park your truck there.
---
7. Family Style Restaurant
A family style restaurant is comparable to the previously stated casual dining restaurant, with one key distinction, staff deliver the meal in large portions, which customers then serve for themselves before passing it to other diners at the table. Generally speaking, family style restaurants are under the category of casual restaurants where diners typically serve themselves from platters of food.
The emphasis of family-style dining, which incorporates various international customs, is on connecting with others and sharing. Naturally family-oriented, family-style restaurants are wonderful places to spend a day or an evening with the family.
These kinds of restaurants, which serve families with children or groups of friends, sometimes have a more relaxed atmosphere than fine dining and casual dining establishments. Family-style restaurants are frequently the first option among all restaurant types for celebrations like birthdays, graduation meals, and other special events.
These restaurants provide an inexpensive menu with loads of kid-friendly items like chicken fingers, pizza, and ice cream.
---
8. Destination Restaurant
A destination restaurant is one that attracts guests from the immediate area in which it is located.
The idea behind this style of restaurant is that the cuisine is delectable and the place's history is captivating and well-known enough to entice visitors from beyond the area to stop by. Destination restaurants typically have a long history before their reputation starts to grow.
The Polo Lounge in Los Angeles, California, Arnaud's in New Orleans, Louisiana, Cafe Du Monde in New Orleans, Louisiana, Katz's Deli in Manhattan, New York City, and Prince Street Pizza in Manhattan, New York City are among the popular destination restaurants in the United States of America.
---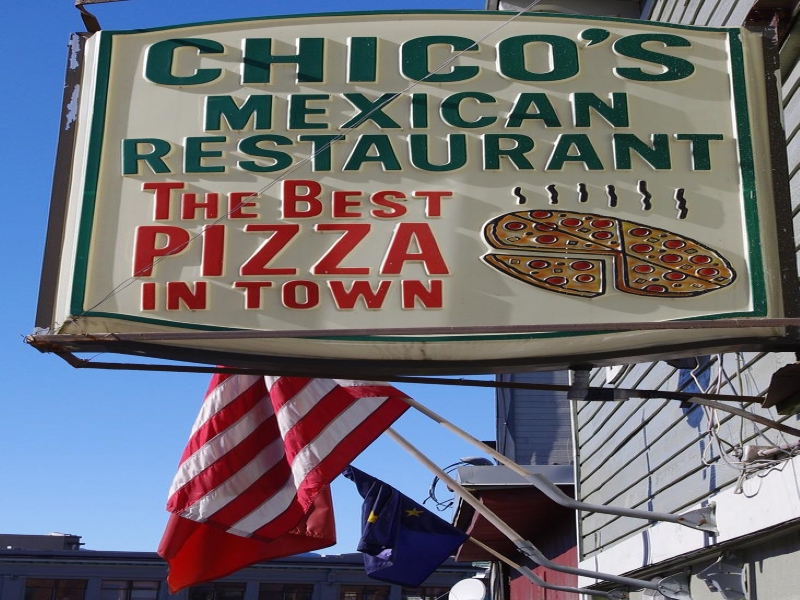 9. Ethnic Restaurants
Ethnic or national cuisines are the focus of ethnic restaurants.
This type of restaurant focuses on a cuisine associated with a particular ethnicity, incorporating ingredients and cooking methods unique to that culture. Chinese, Greek, Italian, and Mexican cuisines are among the most popular. Most ethnic restaurants are individually owned and located in large cities or regions with thriving immigrant communities.
---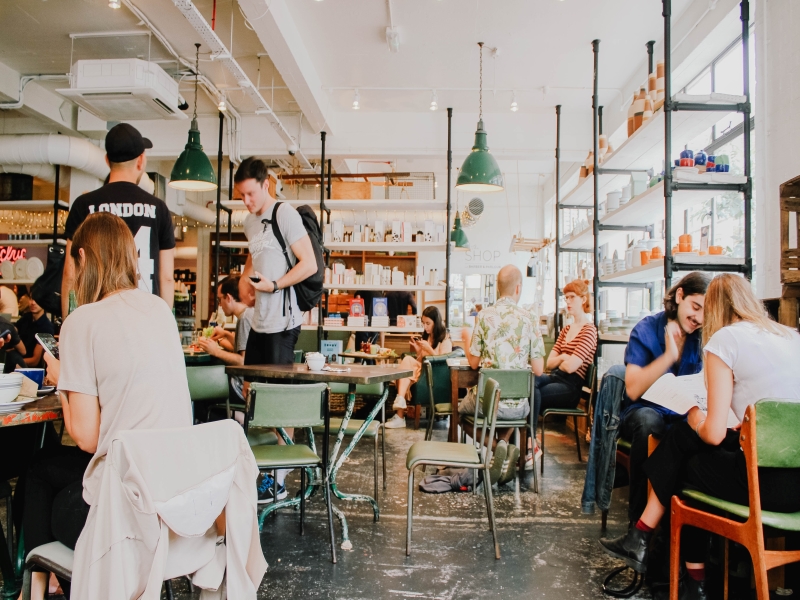 10. Fast Casual Restaurant
These restaurants provide menus with individualized choices and more sophisticated tastes, which does result in a somewhat pricier than fast food. Though in terms of quality, you do get what you pay for.
There will be a welcoming sit-down atmosphere, but there won't be full table service. The popularity of these restaurants is rising on a global scale.
Customers seeking reasonably quick meals that is both more budget friendly than a casual dining restaurant and healthier than fast food are offered by fast casual restaurants.
As a result, fast casual restaurants provide good cuisine, counter service rather than table service, and a more relaxed, modern ambiance.
In other words, fast casual restaurants are basically chain restaurants like, Panera, and Chipotle Mexican Grill.
---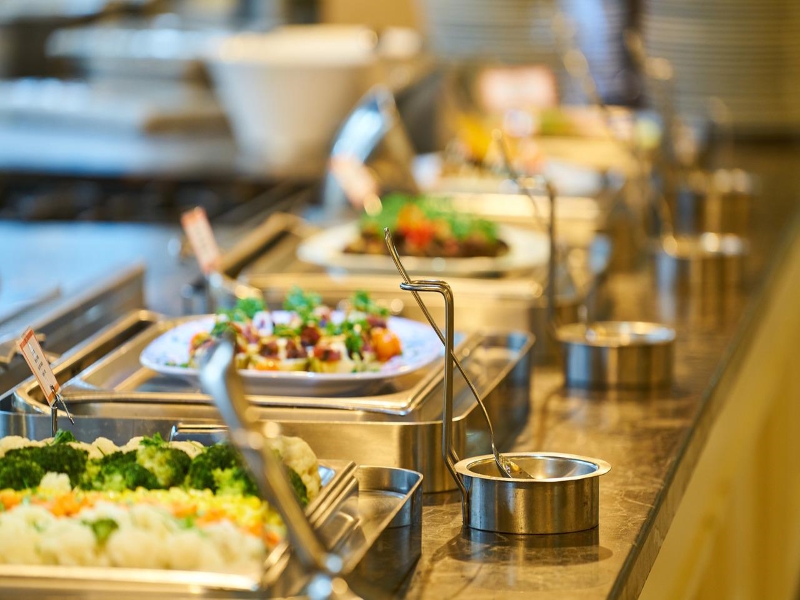 11. Buffet Style Restaurant
Customers can choose from a variety of foods at buffets for a fixed price. Around buffet bars, trays with food are served, and customers with plates help themselves. The choice might be limited or extensive, and the more comprehensive menus often include sections for salad, soup, appetizers, hot entrées, cold entrées, dessert, and fruit. While some restaurants specialize in one particular cuisine, such as home cooking, Chinese food, Indian food, or Swedish food, others frequently provide a diverse choice of food.
They are sometimes referred to as "all you can eat" restaurants since you may choose from a broad choice of food items and fill your plate as many times as you like. They might serve a single dish or a variety of dishes, and they usually have a casual yet classy atmosphere.
---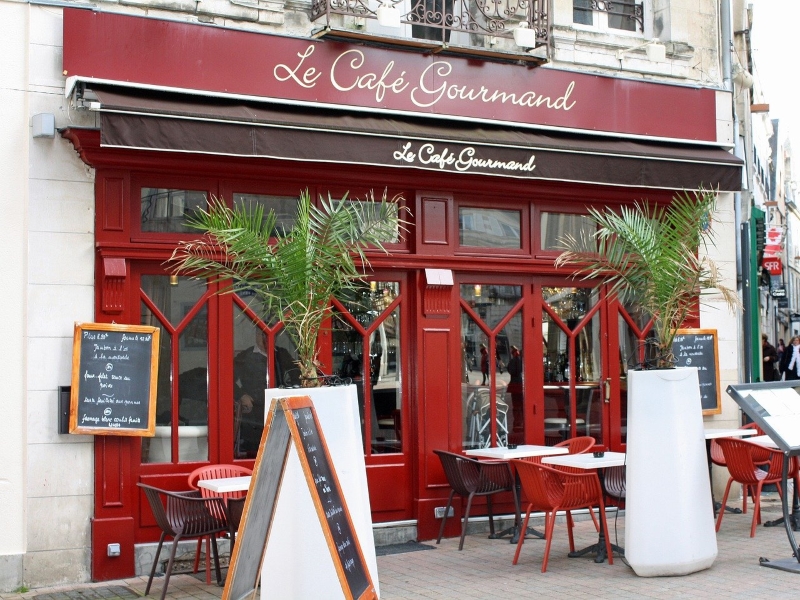 12. Cafe/Coffee Shop
Cafés are known for their casual dining atmosphere, so you are more likely to visit one for a quick snack and a cup of coffee than for a formal dinner.
They are excellent for a wide range of different settings and frequently serve as a wonderful place for friends to meet together.
The majority of cafés offer a casual, welcoming ambiance while serving goods like coffee, tea, pastries, and modest breakfast and lunch meals on the menu. Cafes or coffee shops are excellent for socializing.
---
13. Bistro
The idea of a bistro originated in France as a venue to have filling dishes at a fair price in a casual atmosphere. They are also considered as small neighborhood restaurants.
When American restaurateurs started building bistros, the concept changed to incorporate more upscale interiors, fewer tables, better cuisine, and more expensive rates.
A bistro restaurant often has a more laid-back ambience and is preferred for business or social occasions. Cafés and bistros are quite similar, however bistros have a greater selection of cuisine. Consider artisan grilled cheese sandwiches and daily soup and salad specials as examples of meals on bistro menus that are more expensive than those offered at fast food establishments.
---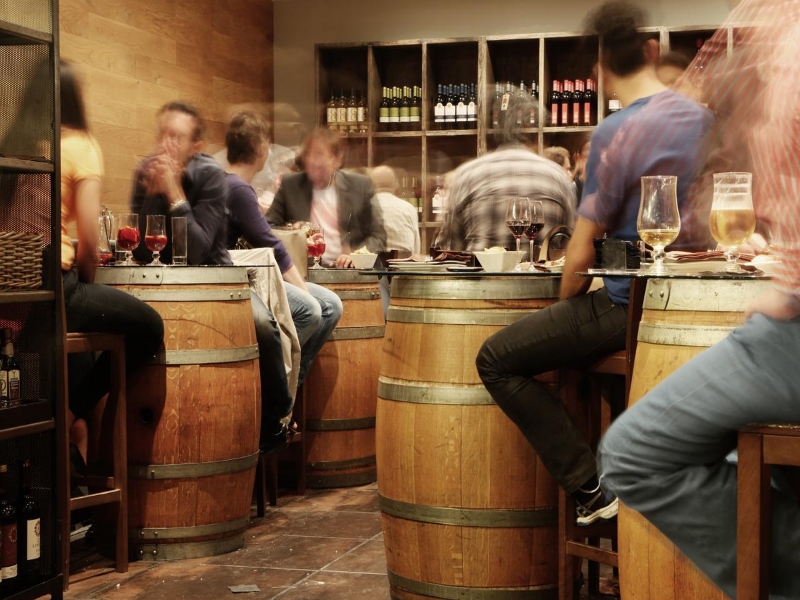 14. Pub
Pubs have a history of serving as the ideal setting for those who need to unwind after a hard day and enjoy a beer or other alcoholic beverages.
They initially consisted mostly of bars. While still serving beer, liquor, and non-alcoholic drinks, modern pubs have expanded their menus to include food items and whole meals.
Pubs often provide complete table and bar service, as well as casual furnishings, indoor games, like darts, pool, and many more, monitors for sports, and some even have a dance floor, due to the variety of food and the joyful environment.
---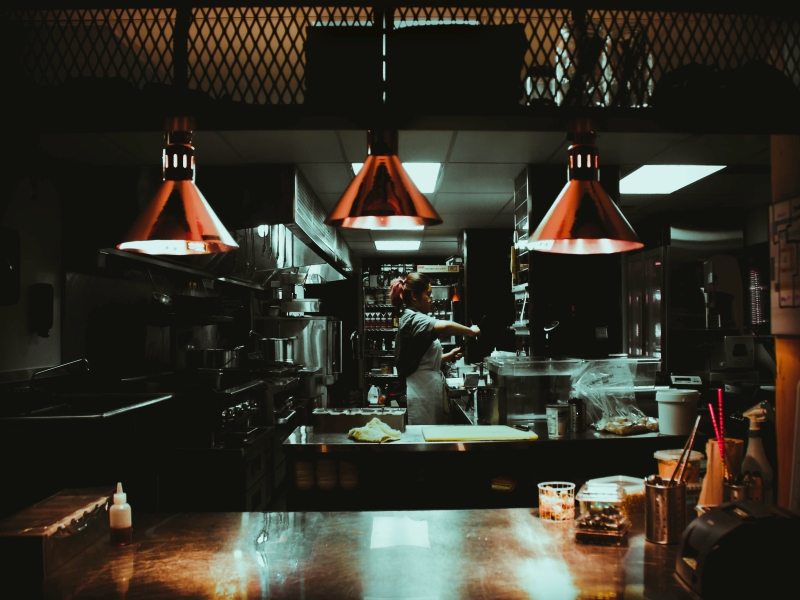 15. Ghost Restaurant
Also known as virtual restaurant, online-only restaurant, delivery-only restaurant, or dark kitchen. Ghost Restaurant is a type of restaurant that only accepts orders via phone, internet, or both.
Generally speaking, you can place a takeout order from a ghost kitchen even if you are unable to enter the establishment. The idea is that cooks may create their meals with a single-minded emphasis on efficiency, which also helps to reduce expenses.
A ghost restaurant doesn't have the typical storefront with furnishings, advertising, and a sizable eating area. Instead, all that is needed for this new company model is a kitchen and delivery personnel. These establishments don't need to modify the physical copies of their menus since they have the ability to do so. They only need to update their website before they can start. They also provide a variety of cuisine options.
---
Other types of restaurants are listed below.
16. Coffee House
Coffeehouses are relaxed restaurants without table service that focus on serving coffee and other beverages; occasionally, they may also provide a small range of cold items including pastries and sandwiches. Their unique quality, which makes them popular as gathering places, is that they let customers unwind and mingle on their property for extended periods of time without placing any pressure on them to depart right after dining.
While coffee shops and cafes are similar, the hot beverage is the center of attention and the reason that most customers visit.
Coffee shops provide a wide range of hot tea, various beverages, and coffee drinks. When it comes to attracting customers, the food at a coffee shop generally comes in second.
---
17. Teppanyaki Grill
The teppanyaki grill, which is more properly based on a kind of charcoal burner known as shichirin in Japan, is a common feature of restaurants that specialize in Japanese cuisine. A chef makes the meal orders in front of the diners while they sit around the grill, sometimes in various unconnected groups. In addition to using numerous gimmicks, the chef is frequently taught how to entertain the guests with particular skills like breaking an egg spinning in the air, building a volcano out of different-sized onion slices, and flipping grilled shrimp into diners' mouths.
---
18. Diner
Americans love diners, and this kind of restaurant is frequently distinguished by fried foods, burgers, cheeseburgers, milkshakes, French fries and breakfast dishes.
A diner (a casual sit down restaurant) is typically less expensive than a restaurant, and many of them are open 24 hours a day. At most cases, they provide booths, table service, and even bar stools in the front and middle of the establishment.
---
19. Mongolian Barbecue
The Mongolian BBQ restaurant style, despite its name, is not Mongolian, it actually comes from Taiwan and was influenced by Japanese teppanyaki. A buffet-style display of various ingredients is used by customers to assemble bowls. The chef is then given the bowl, and after stir-frying the meal on a large griddle, he gives it back to the customer on a plate or in a bowl.
---
20. Cafeteria
A cafeteria is a restaurant that serves pre-cooked meals set up behind a counter for ordering. No table service is provided. Usually, a customer pulls a tray along a track in front of the counter. Depending on the restaurant, customers can either self-serve their own quantities or request dishes from attendants that are already prepared and placed on plates. Hospitals, jails, firms, and educational institutions including schools and universities frequently have cafeterias.
Cafeterias often have servers waiting to serve you the food you select from behind the counter.
---
Food Service Regulations
Health inspectors conduct inspections of restaurants in various countries to uphold public health requirements, such as maintaining adequate hygiene and cleanliness. The most frequent violations found in inspection reports relate to the safe disposal of hazardous chemicals, washing hands often, keeping equipment clean, and storing cold food at the right temperatures. Restaurant sanitation may be improved with a few basic measures. Restaurants are urged to often wipe down tables, doorknobs, and menus because illness, such as Covid-19 is easily transmitted through contact.
---
Summary
Knowing the different types of restaurants can help you when you visit one for the first time since you will know what to expect in terms of services, cuisine, and ambiance.