The Cheesecake Factory is an American restaurant company and distributor of cheesecakes based in the United States. From its name, this company offers made-from-scratch cheesecakes and over 250 menu items. The Cheesecake Factory company has 220 full-service restaurants, where 206 of them are under The Cheesecake Factory brand, 13 under the Grand Lux Cafe brand, and one under the RockSugar Southeast Asian Kitchen brand.
From appetizers to main dishes to sides to desserts, Cheesecake factory has something to over. The wide variety of food options on their menu will surely cure any hunger. Let us dive into the best Cheesecake Factory menu items that you might want to try once you visit this amazing restaurant
Best Cheesecake Factory Menu Items
Thai Lettuce Wraps
Here's something that you can try as an appetizer from the Cheesecake factory menu. This is one of the best Cheesecake factory dishes as it offers a refreshing taste that would separate it from the rest of rich and greasy dishes on the menu. Cheesecake factory's Thai lettuce wraps is a versatile dish as it can also be turned into a light and healthy main course.
You can also customize it depending on your preferences. You can fill it with satay-covered chicken strips, avocado, and a variety of other stuff such as carrots or bean sprouts. To make the Thai lettuce wraps more flavorful, drizzle it with some savory Thai-style sauces. You can have peanut, sweet red chili or bell peppers, and tamarind-cashew. They will surely enhance the Thai lettuce wraps and blends with all of the flavors together perfectly.
---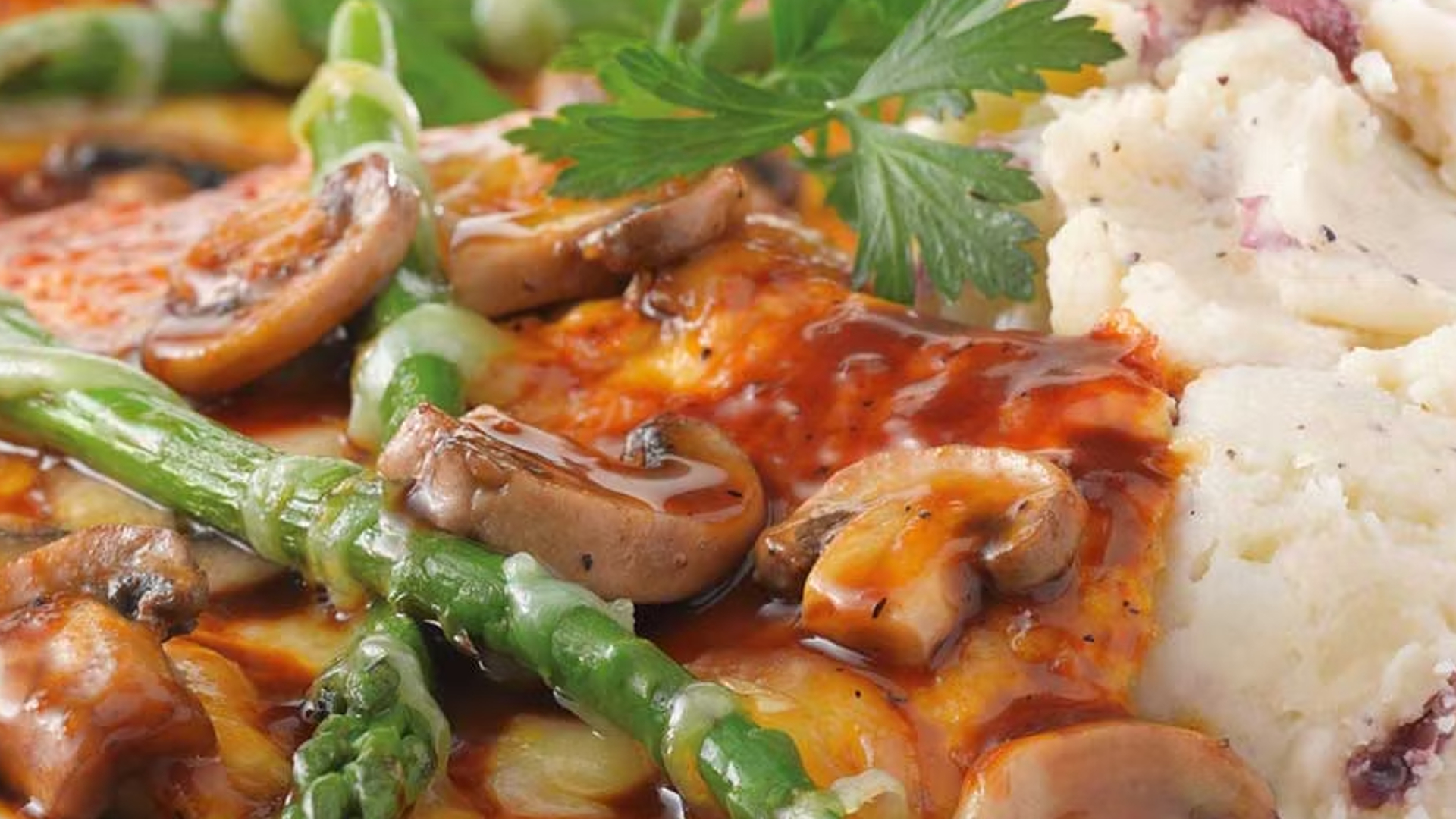 Chicken Madeira
Chicken Madeira is one of the chicken dishes on the Cheesecake factory menu. It is a great option for your main dish after getting some good appetizers. This item gets its name from the Portuguese wine that provides the Madeira sauce a delicious flavor.
This dish is composed of sauteed or fried chicken breast topped with fresh asparagus stalks, mozzarella cheese. It comes with a huge portion of mushroom Madeira sauce. It is almost a complete meal as it also comes with a side of their rich and chunky mashed potatoes. Adults will be able to enjoy the Chicken Madeira even more by ordering and pairing it with a glass of wine.
---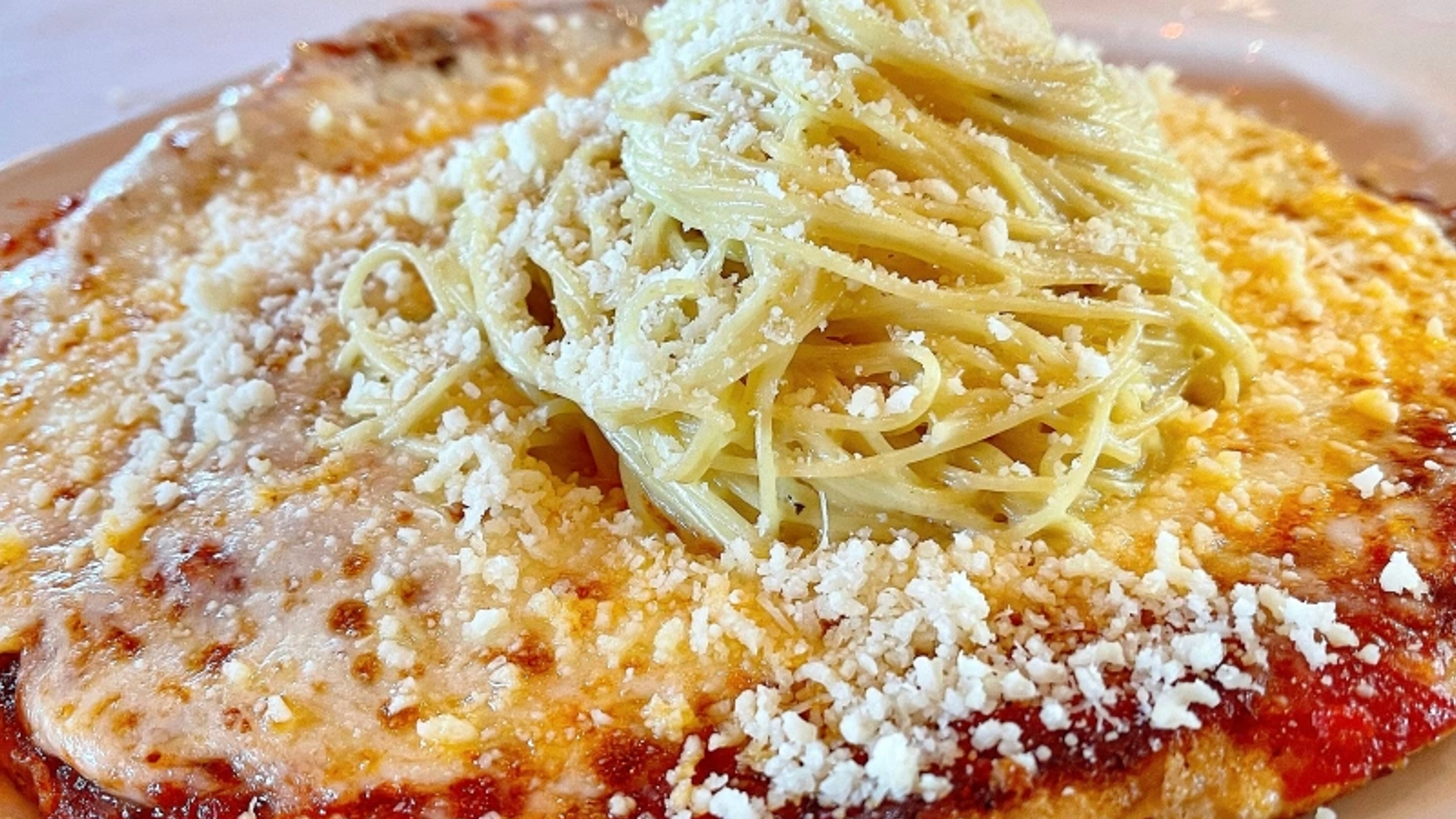 Chicken Parm Pizza Style
This dish is not just the regular pizza that you can order everywhere – it is a giant piece of white meat chicken that is flattened out into a disk, coated with bread crumbs, smeared with marinara and melted cheese (mozzarella). It is then topped with some chopped angel hair pasta with a bit of alfredo cream sauce.
Instead of using dough, this pizza-style Chicken Parm uses the flattened white meat chicken as its base. One of the downsides of this dish is that the breading wouldn't be as crispy as the true pizza. But it is still a good dish to try once you order at the Cheesecake factory.
---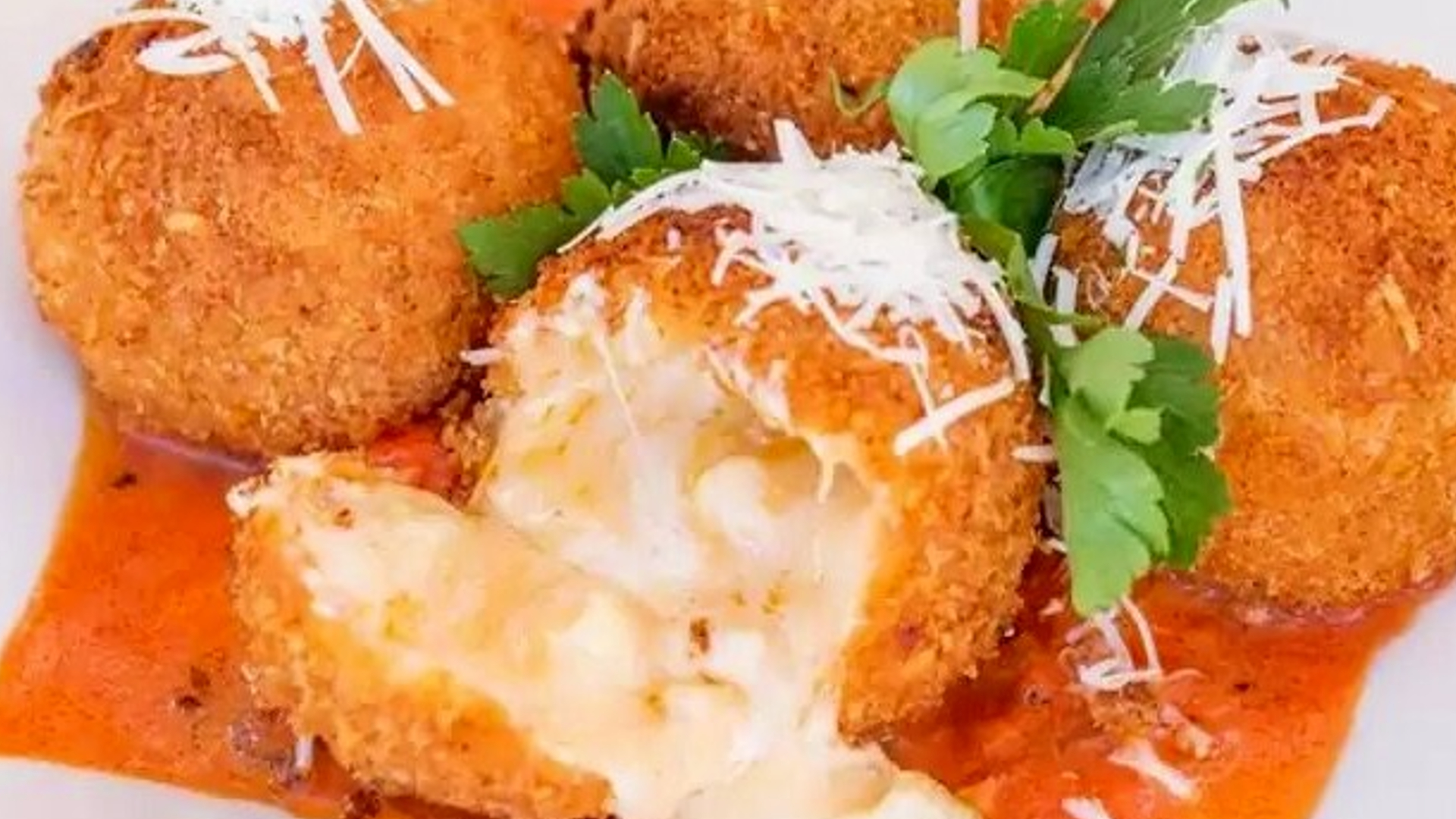 Fried Macaroni And Cheese
Cheesecake Factory offers Fried Macaroni and Cheese, so if you love having some breading on baked macaroni and cheese, then this one is a must-try for you. This item offers a crispy exterior and a center full of gooey melted cheese and pasta with a savory marinara sauce.
Fried Macaroni and Cheese is a great appetizer to share with friends as it is a large portion, but you can also order a smaller size and make it as a main dish to be enjoyed by yourself. Kids would love to dig into this dish and it is actually popular among them. Treat yourself and grab some fried macaroni and cheese at Cheesecake Factory.
---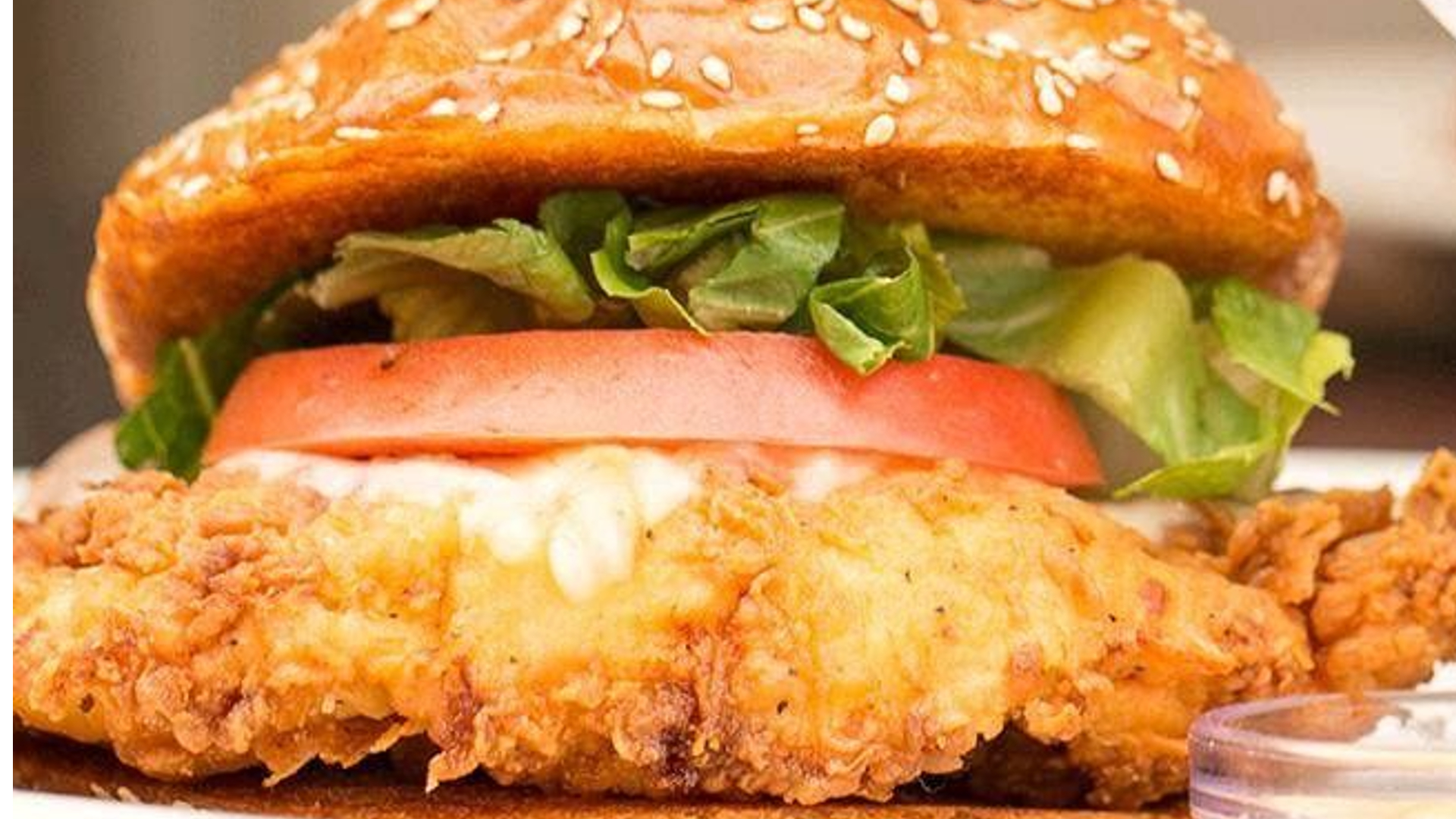 Spicy Crispy Chicken Sandwich
This is a spiced-up version of their standard chicken sandwich at Cheesecake Factory. With just the right amount of heat that'll wake up your tastebuds, this spicy chicken sandwich won't overwhelm your mouth. It is great to be paired with some crispy french fries or a refreshing salad.
The Spicy Crispy Chicken Sandwich is made with fried chicken breast and melted cheese. You have the option to choose between spicy buffalo sauce or chipotle mayo for that great tasting sandwich that is truly flavorful. Aside from fresh tomato and lettuce, it also comes with a toasted sesame seed brioche bun.
---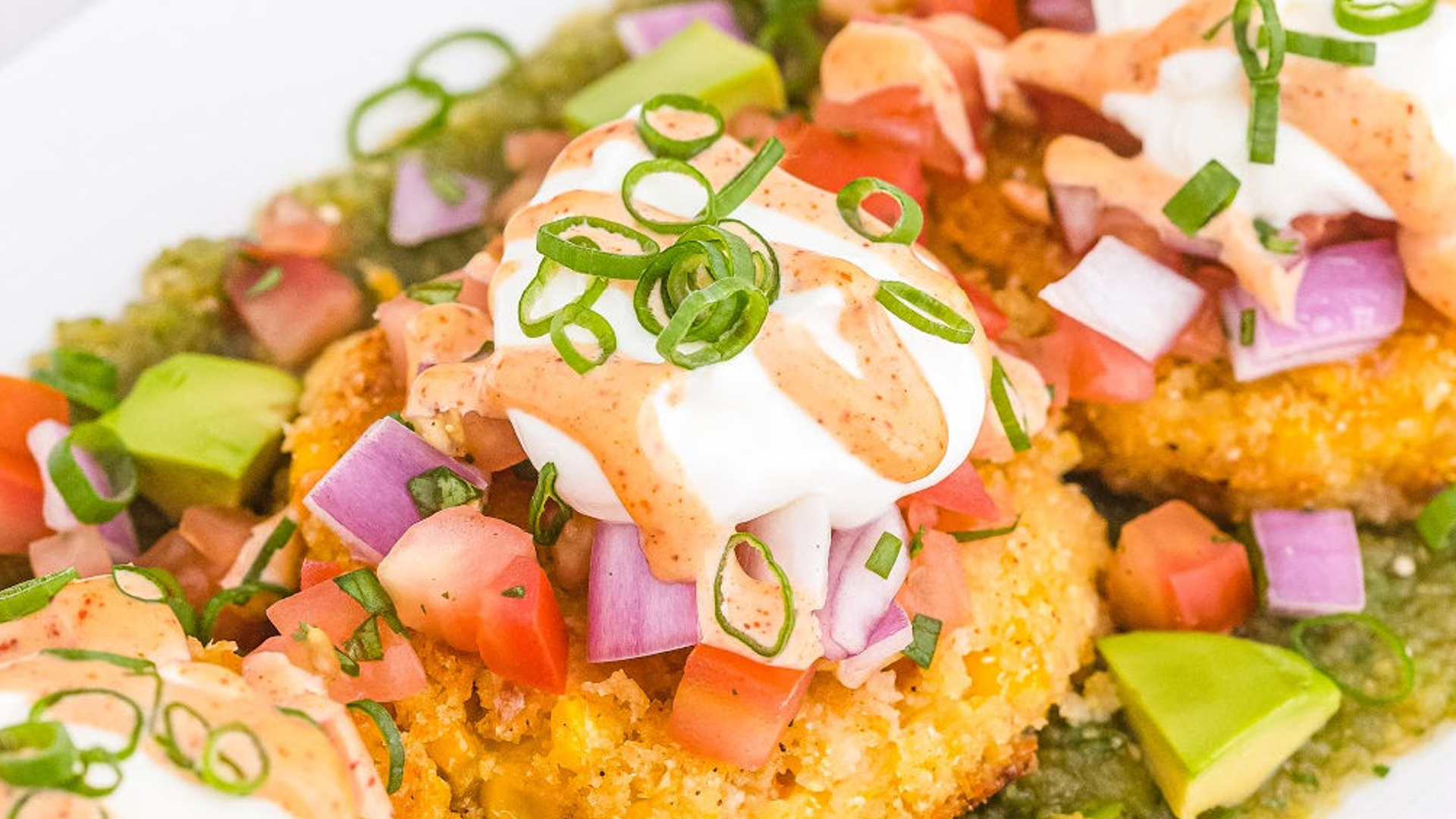 Sweet Corn Tamale Cakes
Have you tried tamales but in a cake form? Cheesecake Factory offers Sweet Corn Tamale Cakes that's a perfect appetizer for a Mexican-themed meal. Aside from being simple and easy-to-eat, this tamale cake can be shared with friends or family.
Those who have not tried tamale yet, it is excellent for you as you don't need to worry about peeling the corn husks. Cheesecake Factory's Sweet Corn Tamale Cakes usually comes with a topping of sour cream, salsa verde, salsa, and fresh avocado. It is also great to go with some Tex-Mex egg rolls.
---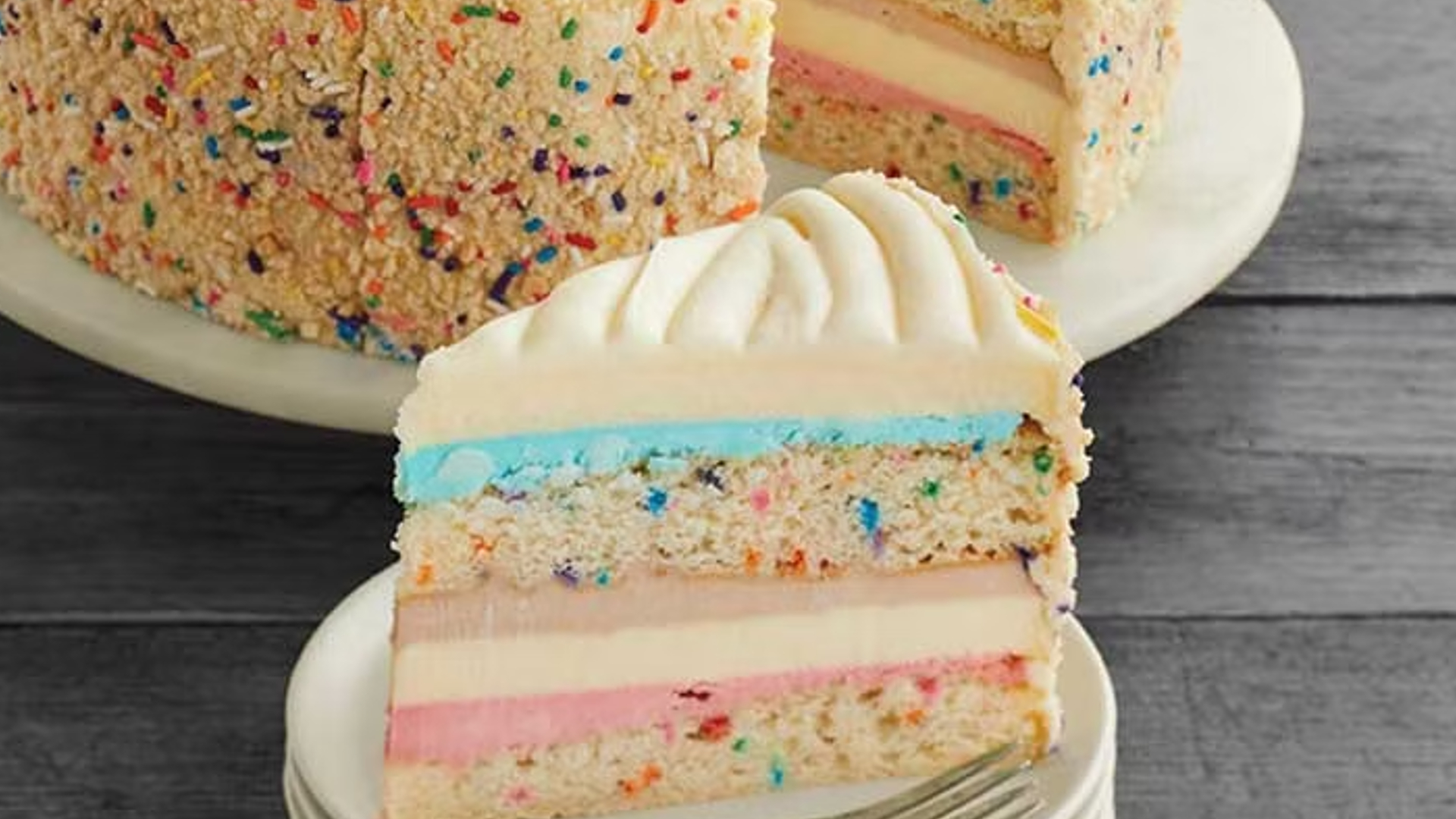 Celebration Cheesecake
Celebration Cheesecake is Cheesecake Factory's wonderful birthday surprise or a simple for anyone with a sweet tooth. The colorful layers of this birthday cake is made with spongy vanilla cake, cheesecake, and chocolate and vanilla mousse.
The cake is topped with sweet cream cheese frosting and it becomes more lively as sprinkles are put on top and baked into the vanilla cake layers. Birthday celebration or not, you should give the Celebration cheesecake a try.
---
Fresh Strawberry Cheesecake
From one cake to another, here comes another item from the Cheesecake Factory that's worth a try. This is actually one of their iconic cakes that has a crumbly crust made from nuts and vanilla wafers, plus a rich cream cheese filling.
The fresh strawberry cheesecake is topped with glazed fresh strawberries and whipped cream. This is a perfect dessert to end your meal with its sweet twist. Though this is a simple cake on the Cheesecake Factory's menu, there's a reason why customers love this treat and making fresh strawberry cheesecake a famous item.
---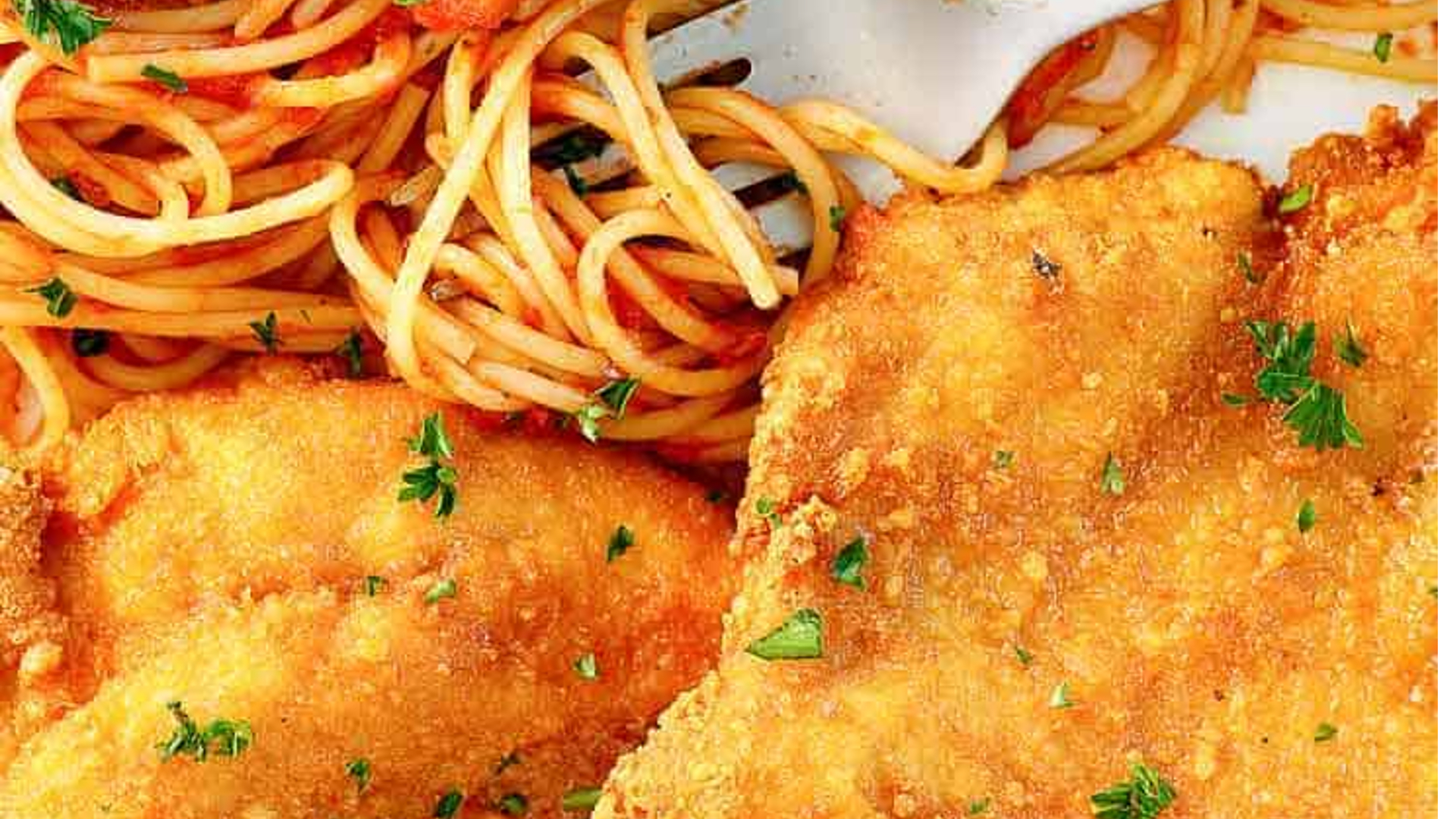 Crusted Chicken Romano
Crusted Chicken Romano is a combination of both chicken and pasta. You don't need to choose between the two if you love them as the Crusted Chicken Romano at the Cheesecake Factory offers a flat, romano-parmesan-cheese-breaded chicken breast topped with some hearty tomato sauce.
The angel hair pasta that comes with this dish makes it more filling and satisfying. The crusted chicken romano is a tasty dish that's also perfect to be paired with one of their side salads, mashed potatoes or even some breadsticks.
---
Godiva Chocolate Brownie Sundae
Another item from Cheesecake Factory's dessert menu is the Godiva Chocolate Brownie Sundae. It is far from being a cheesecake, but it is one dessert that's truly worth a try. Made with decadent Godiva chocolate brownies, this sundae comes with vanilla ice cream and whipped cream.
This combination of ingredients balances out the richness of the brownie, plus you get that extra crunch from the drizzle of sliced almonds. Also, the drizzle of hot fudge on top gives that extra chocolatey goodness. Godiva Chocolate Brownie Sundae is perfect to be shared with your friends and loved ones.
---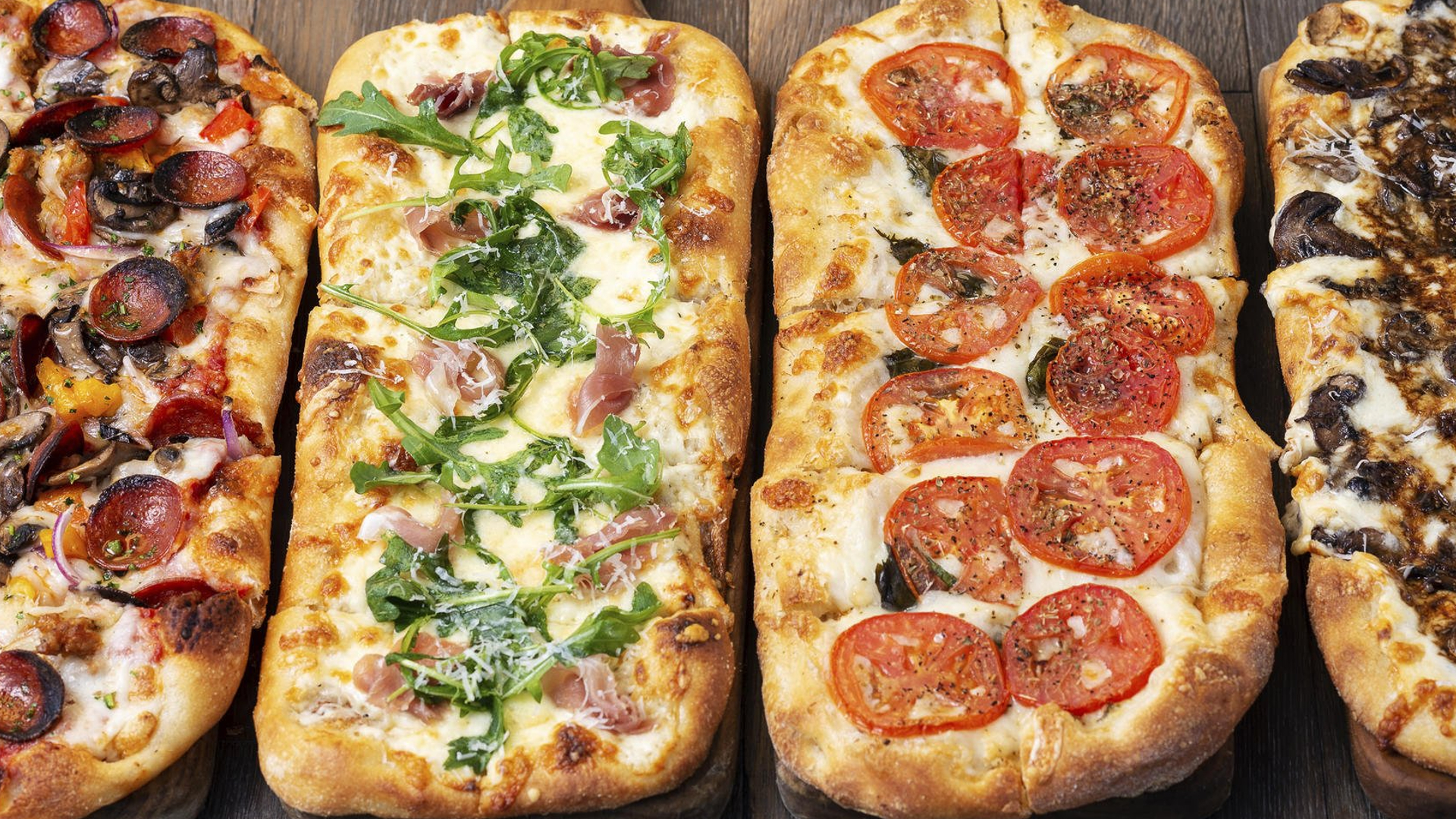 Flatbread Pizza
One of Cheesecake Factory's most famous items, this simple yet delicious Flatbread Pizza has several different options to choose from. You can easily get any toppings you want and put it on one of these crispy-thin flatbreads.
You can either make it plain and simple with cheese flatbread pizza, or try something different than the usual and go with spinach and mushroom flatbread pizza that is super delicious. Their cauliflower crust for your flatbread pizza is perfect for those who are looking for a lighter option.
---
Factory Burrito Grande
From its name, the Cheesecake Factory's Burrito Grande is a massive one made with chicken, cheese, onions, seasoned rice, bell peppers, and cilantro in a soft tortilla shell. If you are looking for a delicious Tex-Mex experience at the Cheesecake Factory, this item is a bomb for you.
It even includes a burrito sauce drizzled on top and comes with a side of guacamole, sour cream, salsa, and black beans. This isn't your simple type of burrito as a combination of flavors goes with this dish. Thrill-seekers who are in the mood of eating a burrito bursting with flavor, this Cheesecake Factory item will surely hit the spot.
---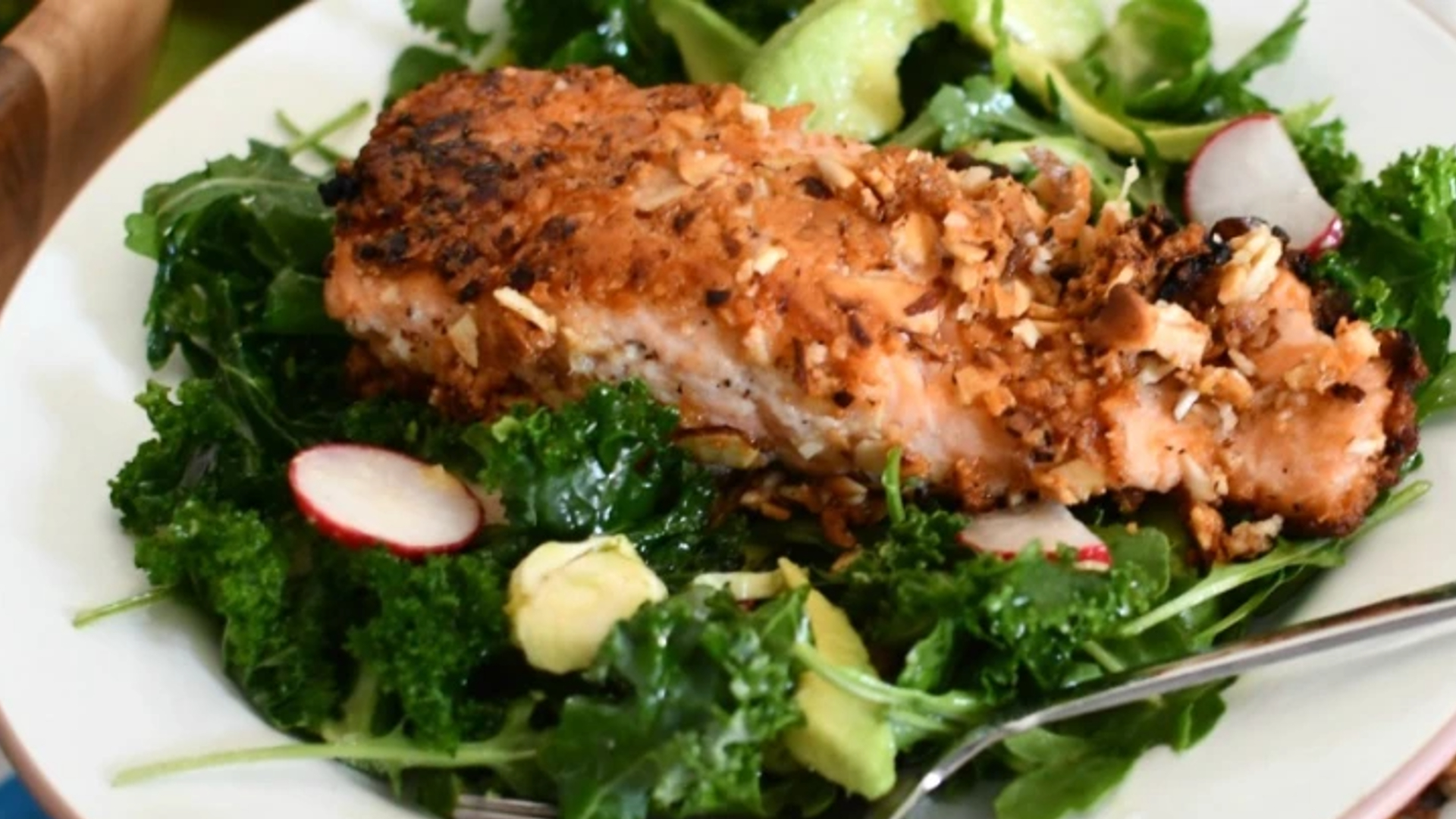 Almond-Crusted Salmon Salad
You might be overwhelmed when choosing salad at the Cheesecake Factory menu, but their Almond-Crusted Salmon Salad should be worth a try. This light and nutritious dish can be eaten as your main course, which will surely fill you right up with enough room for some desserts afterwards.
The main attraction on this item is the crispy, almond-crusted salmon that can be described as juicy and seared to perfection. This salad dish also comes with kale, brussels sprouts, avocado, quinoa, cranberries, radishes, and sliced tomatoes that's blended perfectly with their special vinaigrette dressing. Not a fan of salad? Try this option and it will surely not disappoint.
---
Egg Roll Sampler
Egg rolls are a thing in the Cheesecake Factory's menu, and it is hard to pick one for recommendation. The Egg Roll Sampler will give you some of their egg roll offerings. It will have avocado egg rolls that are fresh and creamy and are excellent for a summertime appetizer.
You will also get to try their cheeseburger egg roll that has all the hearty flavors of a cheeseburger combined together in an egg roll wrapper. Their Tex-Mex and chicken taquito rolls will surely satisfy your cravings if you want to try some Mexican food.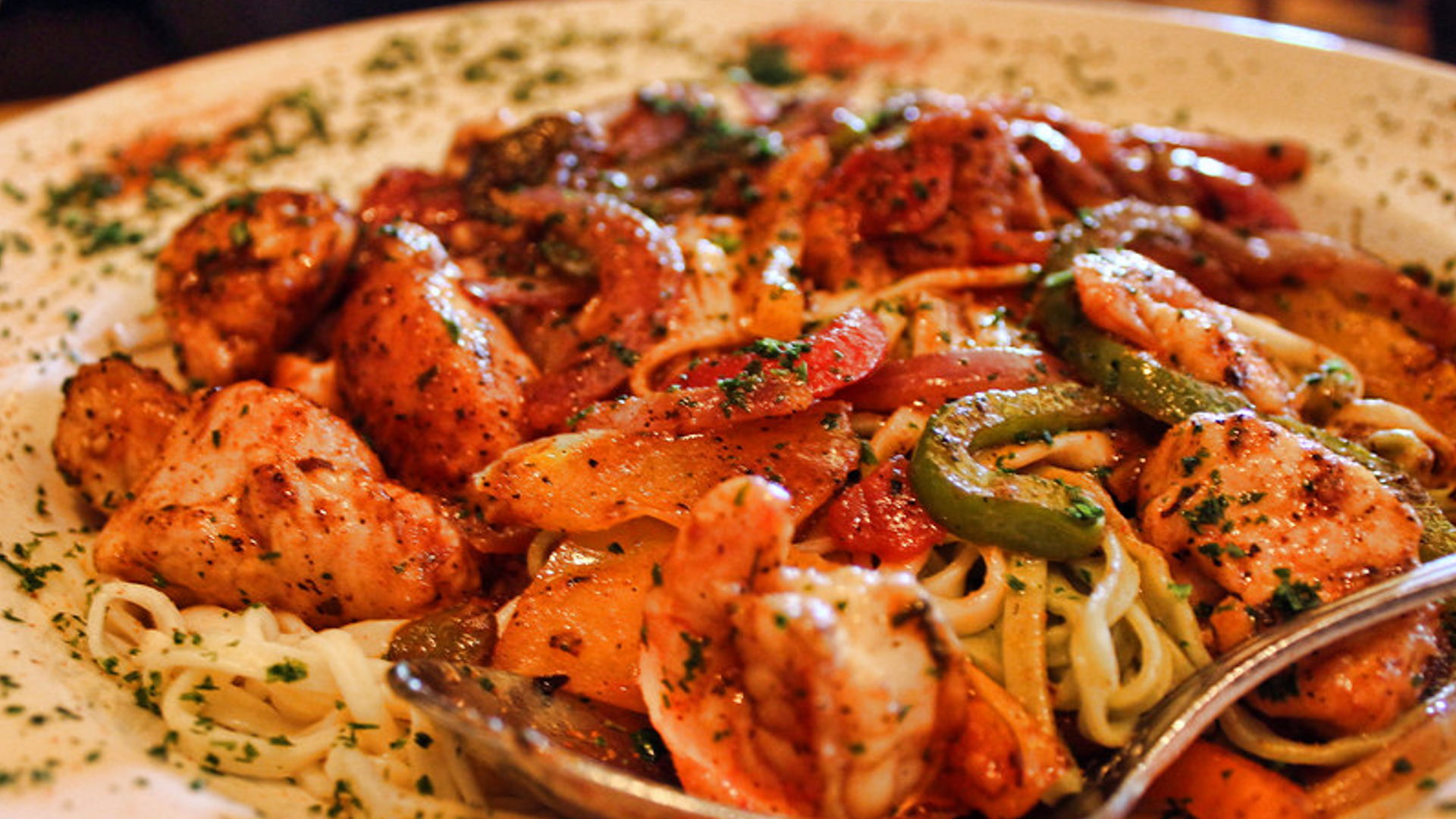 Cajun Jambalaya Pasta
If you want some best tasting dish at the Cheesecake Factory, then try the Cajun Jambalaya Pasta. It is a dish served in a spicy cajun sauce that provides intense flavor as you put it in your mouth. Its taste got some hints of onion, smoked paprika, earthy black pepper, and oregano, and a slight note of cayenne pepper.
The giant chunks of shrimp and chicken breast makes the Cajun Jambalaya Pasta a hearty meal, along with spinach linguine on the top. Eating the chunks of shrimp won't give you that fishy taste, rather you will get that clean and remarkably fresh flavor. On top of that, the fresh tomato explodes with bright bursts as you eat it and balances this plate's umami bomb qualities.
---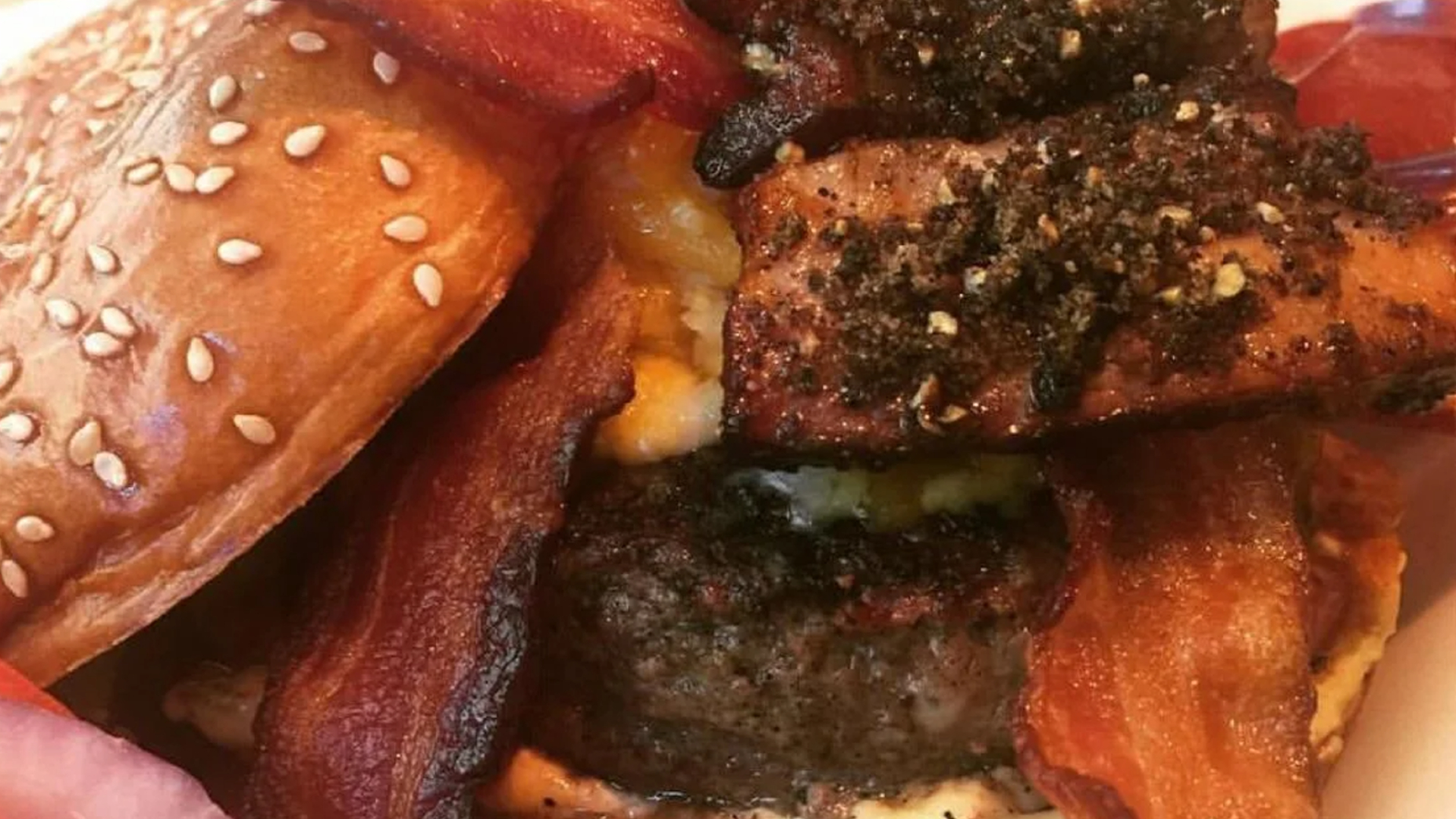 Bacon-Bacon Burger
The Cheesecake Factory's menu isn't just about pastas and sandwiches, as they also offer Bacon-Bacon Burger, one of the best Cheesecake Factory dishes. It is a next level burger made with bacon and ground beef patty with American and cheddar cheese.
The bacon strips are thick, crispy, and properly rendered. Perfectly melted cheese combined with a thick piece of ground beef that has a full of flavor and smoky savory goodness, this burger is one of the best burgers you can grab. You can even elevate the flavor by adding some mayo-based special sauce.
---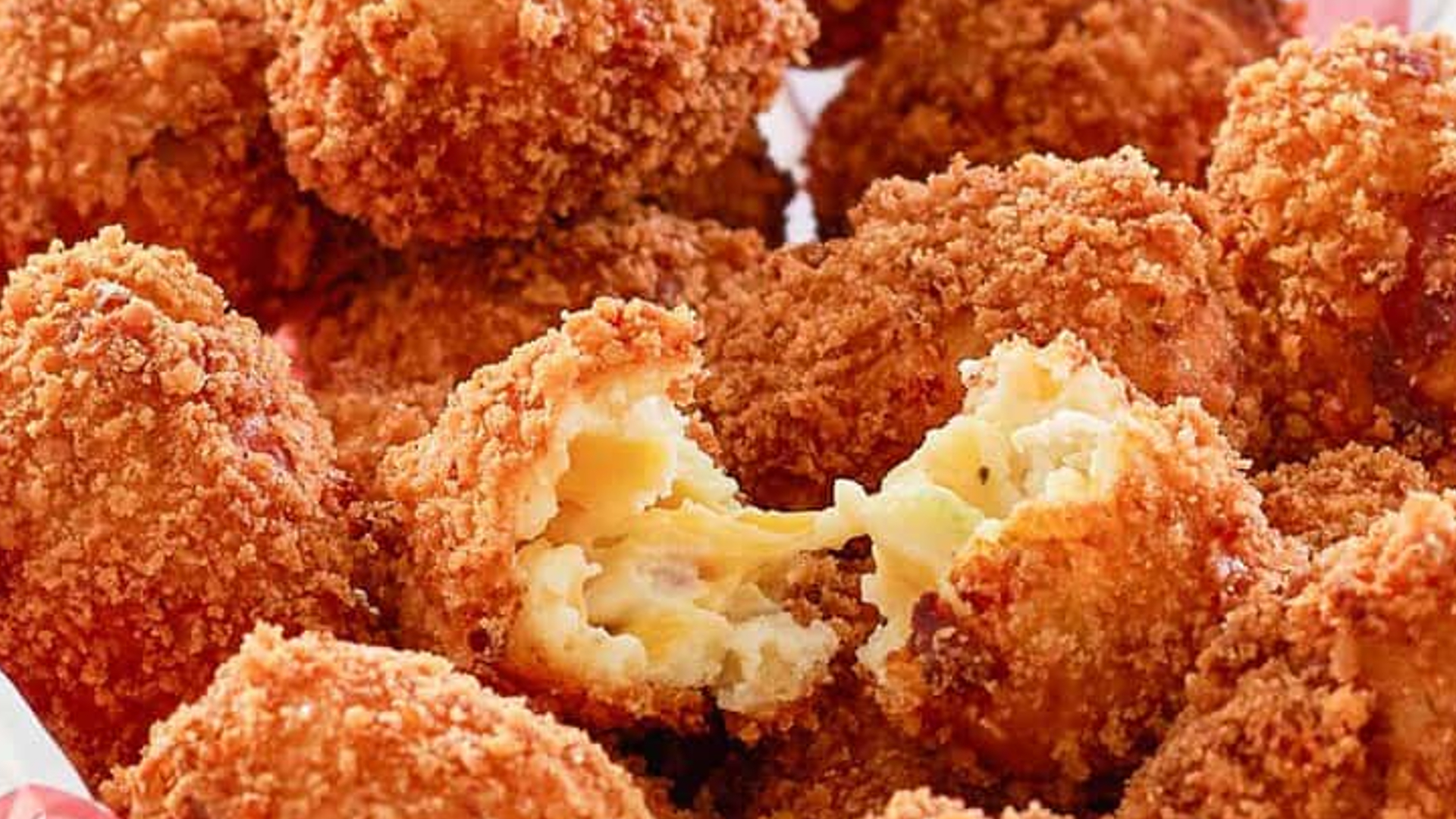 Loaded Baked Potato Tots
Cheesecake Factory is leveling up their take on tater tots, as they stuff their Baked Potato Tots with bacon, green onions, and cheese, before breading and oven baking them. This combination of ingredients provides a burst of flavor, that even without sauce, this dish will taste great.
If you want to kick things up to the next level, add some sour cream or sriracha mayo dipping sauce. When it comes to adding a nice bit of sweet chili heat, which is perfect for baked potatoes, go with the sriracha mayo over the sour cream.
---
Steak Diane
Let's talk about some of the best Cheesecake Factory dishes, the Steak Diane. Though it's simple, this steak is seasoned well with freshly crushed black pepper, a mushroom-based wine sauce, and some sweet onions. Eating this steak will surely give that burst of flavor that will surely satisfy your tastebuds.
With a nice chew on it, the Steak Diane has a great charred flavor that pairs perfectly with the earthy notes of pepper. The juicy and tender bite is very achievable, thanks to its onion and mushroom wine sauce. Served with creamy and buttery mashed potatoes, this steak is one of the highlights on the Cheesecake Factory's menu.
---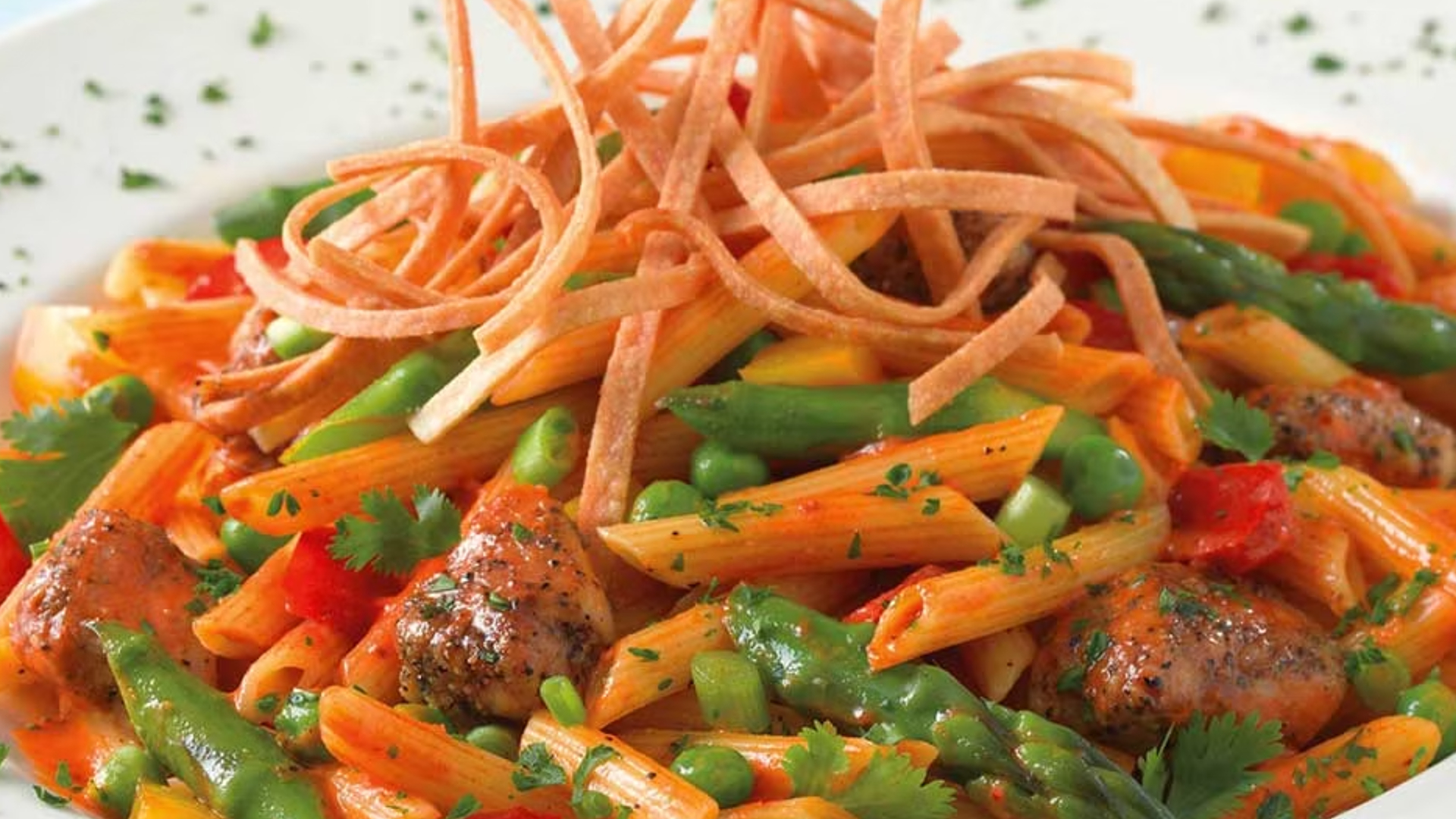 Spicy Chicken Chipotle Pasta
Spicy Chicken Chipotle Pasta is a mix of chicken, asparagus, bell peppers, peas, garlic, and onions. It has a spicy Chipotle parmesan cream sauce that offers a great flavor to the dish. You will get an initial sweet taste from the chicken glazed in honey. That taste goes well with the chipotle cream sauce.
If you love spicy food, this might disappoint as it is as spicy as some people would like to. You will also get some refreshing experience as it has red and yellow bell peppers and the asparagus that pairs surprisingly well with the garnished earthy fried and crispy tortilla chips.
---
Summary
There are still best Cheesecake Factory dishes that are worth mentioning and are must-tries, such as the coconut curry noodles and Carrot Cake. Though it is easy for us to say which dishes are the best items under their menu, it all boils down to one's preferences. The best way to tell which is the best is for you to visit the Cheesecake Factory and try it for yourself.