Do you have a sweet tooth? There are different quick and easy desserts, most of the recipes use vanilla ice cream, others are using cream cheese to vanilla ice cream, while some use chocolate chip to caramel sauce. Whether you are making easy desserts for gatherings and special occasions or just to satisfy your cravings for desserts that is easy to make and budget friendly, we've got you covered. Listed below are the most popular easy desserts recipes that you can try.
Popular Easy Desserts Recipes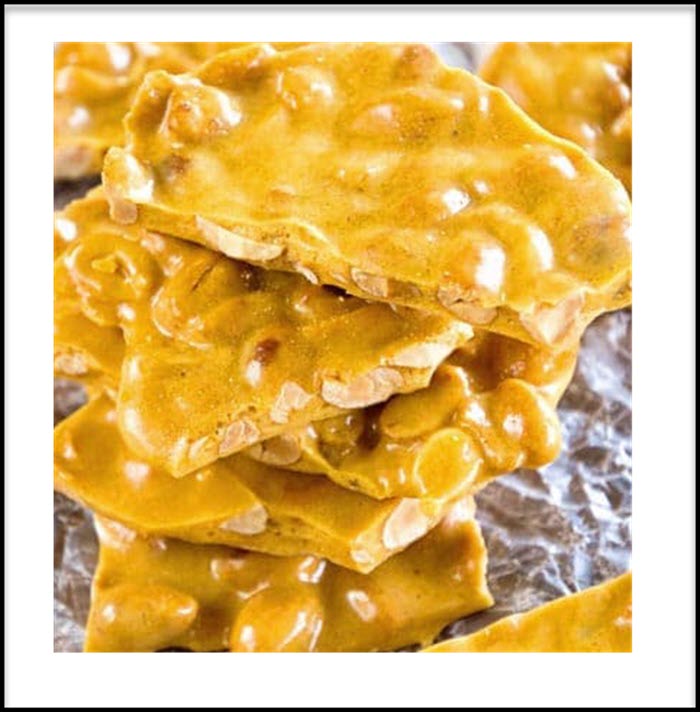 Microwave Peanut Brittle
Yes you read that right. You can make peanut brittle with your microwave. This means that you will no longer need to use equipment such as candy thermometers to make this dessert. Though you will be needing mittens to prevent harming oneself since the bowl will be very hot after.
Ingredients in making peanut brittle are as follows: sugar, corn syrup, peanuts and baking soda.
To make peanut brittle, in a microwavable bowl, microwave the sugar and corn syrup. Wait for about 5 minutes, then add the peanuts. After at least 3 minutes, add baking soda and stir. Pour contents of the bowl on a tray making sure that a non-stick parchment paper is lined on the tray. Set aside to cool down.
---
Homemade Caramel Corn
Caramel corn is perhaps the easiest dessert recipes that you can make, you will not be needing any corn syrup.
Have you ever tried melting caramel before and noticed that it go get a little bit messy. A simple trick to prevent that from happening depends on the baking soda that should only be used at the end part of your cooking. This will help keep the caramel to stay on top of the popcorn.
Aside from that, baking soda helps prevents caramel corn to form into crystalized caramel.
---
Lemon Icebox Cake
Lemon IceBox Cake is perfect for that summer dessert you've been wanting to make. Although the piling of layers may seem difficult, it is actually a simple and easy to make dessert.
The main ingredients used in this dessert are some graham crackers, lemon pudding, milk, whip cream, and lemon zest.
These simple cake that is made up of layers of graham crackers is a refreshingly delicious dessert.
---
Balkava Squares
Balkava Squares is a simple easy dessert recipes that is made up of layers of nuts, butter and syrup. Not to mention, soaking it in honey or sugar syrups. The number of squares will depend the size of the tray and cutting size.
---
Sopapilla Cheesecake
Sopapilla is a light but crispy (fried) dough that is topped up with honey or sugar. But you can also choose powdered sugar or Cinnamon and sugar as topping.
If you had Sopapilla dessert before and I'm pretty sure you've had cheesecake, wouldn't it be exciting if you can mix these two desserts together?
Sopapilla Cheesecake easy dessert is a must try dessert that is easy to make and very delicious dessert.
---
Chocolate Icebox Cookies
Chocolate Icebox cookies as the name suggest it is named after the Icebox from the refrigerator. Why is that so? Simply because the cookie dough used in making this dessert is usually kept inside the freezer.
Basically, this is a type of dessert wherein the cookies can be refrigerated and then bake it when you need it. The dough that you made can even be stored in the freezer for up to three months.
The ingredients in making this cookie dessert are easily accessible, in fact most of the ingredients can be found in your home.
---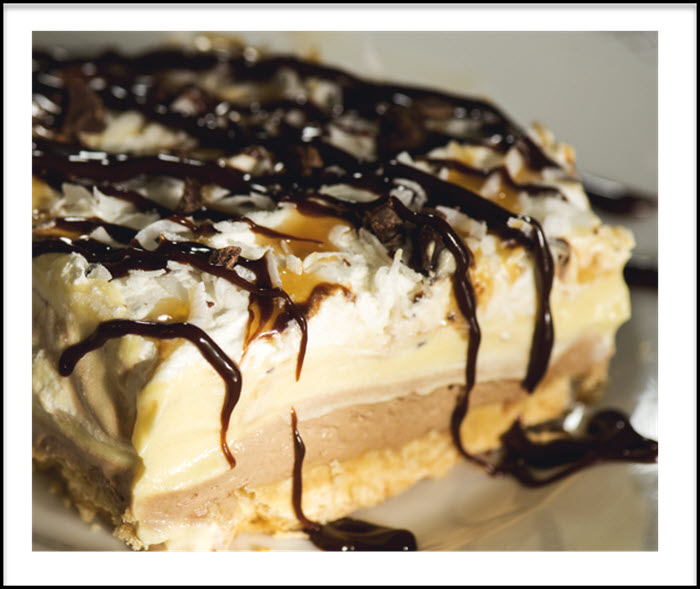 Samoa Dessert Lasagna
Similar to the layered desserts mentioned in here, Samoa Dessert Lasagna is another layered dessert that is easy to make. As a matter of fact, it only takes 25 minutes to make this one.
The process is basically mixing the ingredients then adding it on the tray from the bottom all the way up forming into layers. First start with the wafer and the coconut crust, and then add the caramel, the chocolate pudding and then the cheesecake.
To add more flavor, topped with caramel and chocolate.
---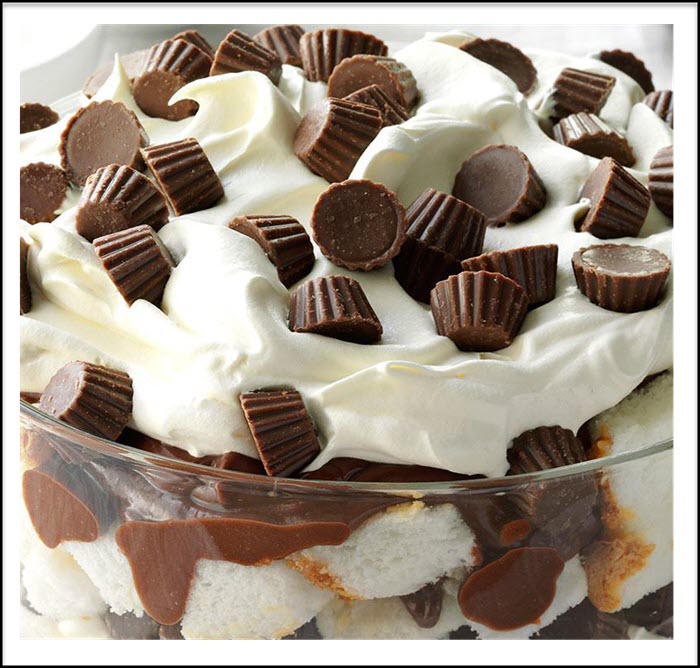 Peanut Butter Trifle
A Trifle is a simple dessert with layers of cake or sometimes brownies, pudding and cream. But in with Reese's Heavenly Peanut Butter trifle, we will be using Reese's Peanut butter cups.
Ingredients includes milk, vanilla pudding, peanut butter, vanilla extract, Reese's Peanut butter cups (mini), brownie mix and cool whipped cream.
---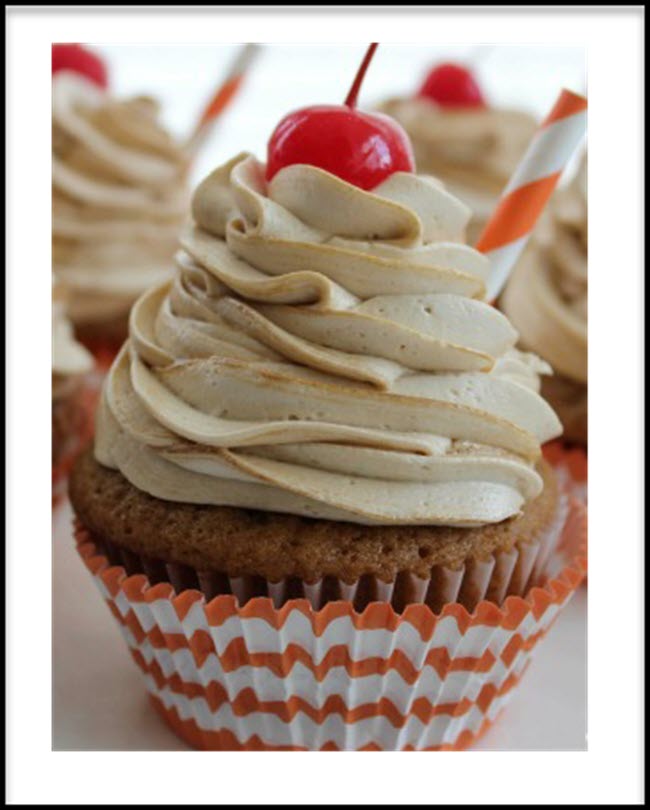 Rootbeer Float Cupcakes
These dessert is taking root beer buttercream frosting is taking cupcake desserts into a whole new level. Rootbeer float cupcake is easy to make.
To be able to experience the same taste as that of a regular root beer drink you can root beer extract and then the root beer for the batter and the frosting. Though you can always use milk as an alternative for root beer as frostings on the cupcake.
---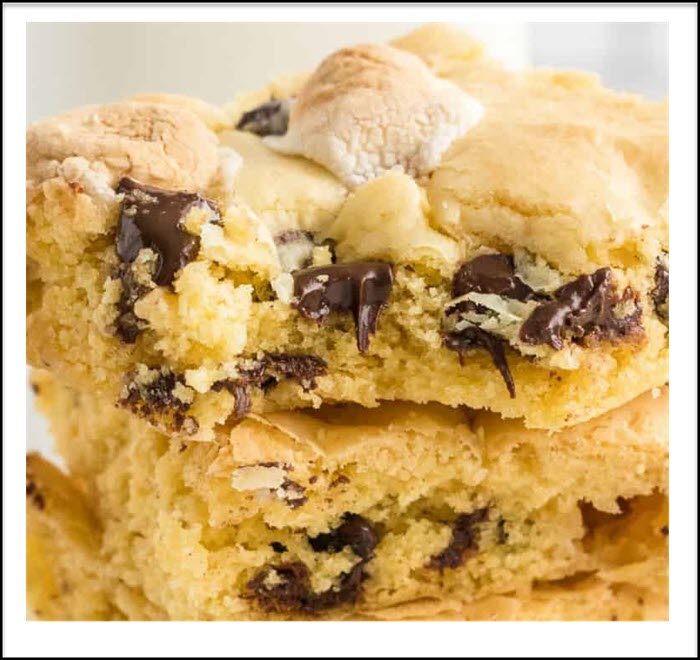 Cake Mix Cookie Bars
When making easy dessert recipes, using a cake mix to make cookie bars will make the cookie bars not just delicious but will be extremely moist.
The difference between a cake mix and a cookie mix is that cookies are mixed so that a dense thick dough will be made, whereas cake mix will have a result of a thin batter.
This dessert only requires a few ingredients: eggs, cake mix, oil and chocolate chips.
---
Cookiedilla
Cookiedilla is another easy dessert that is easy to make. The recipes for making Cookiedilla includes only a few ingredients such as chocolate chips cookie dough, marshmallow cream and chocolate sauce.
---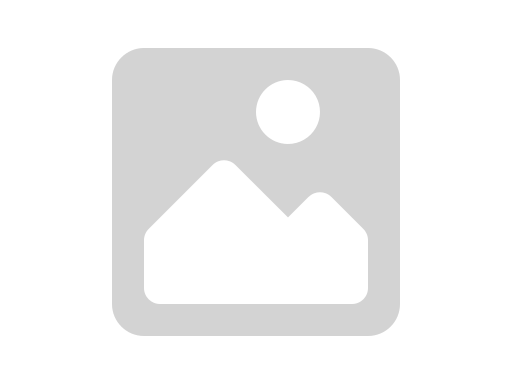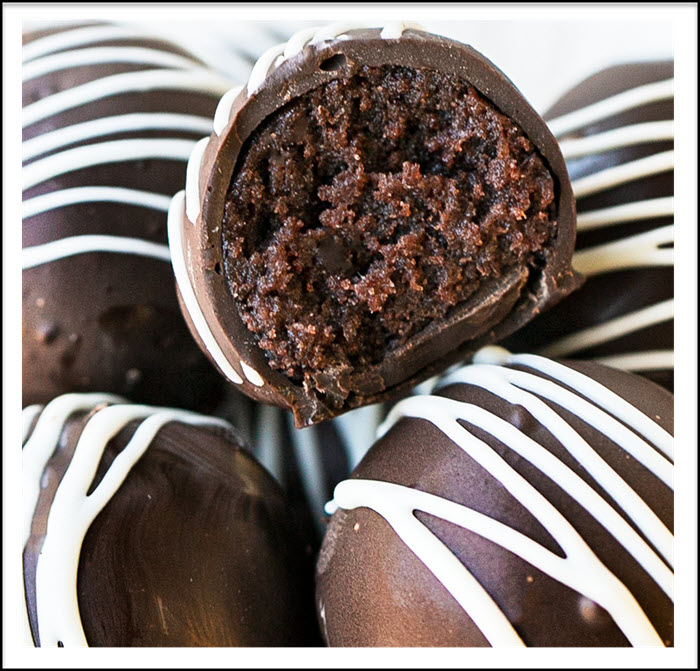 Cake Balls
Cake Ball dessert is similar to that of Cake pops, though with cake balls it is formed into small sized balls perfect for snack time.
Cake Balls is an easy dessert and a non-bake dessert, which means you will not be needing an oven if you want to make this dessert. It is heavenly delicious, the perfect dessert for special occasions, and afternoon snack time.
---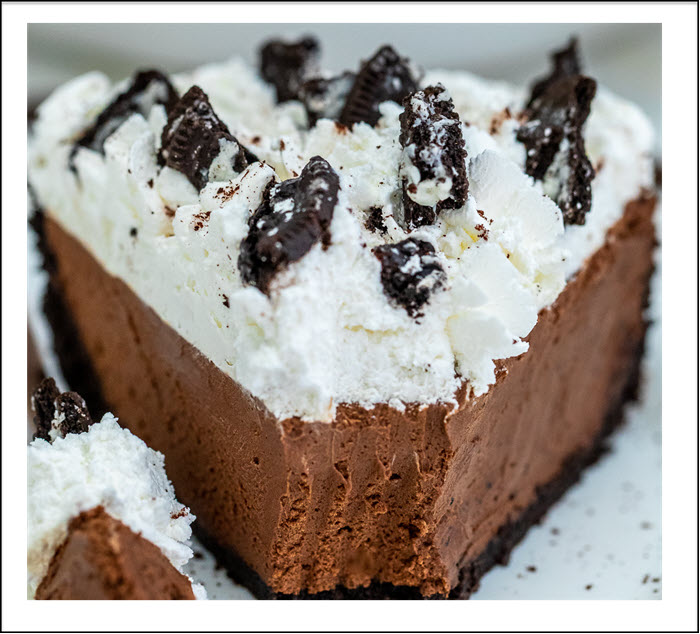 Chocolate Pie
Chocolate Pie's is similar to peanut butter pie, still a no-bake dessert. In here, oreo crumb crust are used instead of using the graham cracker.
The ingredients for making this Hershey's chocolate pie are vanilla extract, hershey's dark special dark chocolate chips, whipped cream (for the topping), sugar, pie shell, cornstarch, salt and eggs.
The melted chocolate is mixed with the rest of the ingredients. Topped with whipped cream and chocolate shavings, you'll have for yourself a sweet Hershey's chocolate pie.
---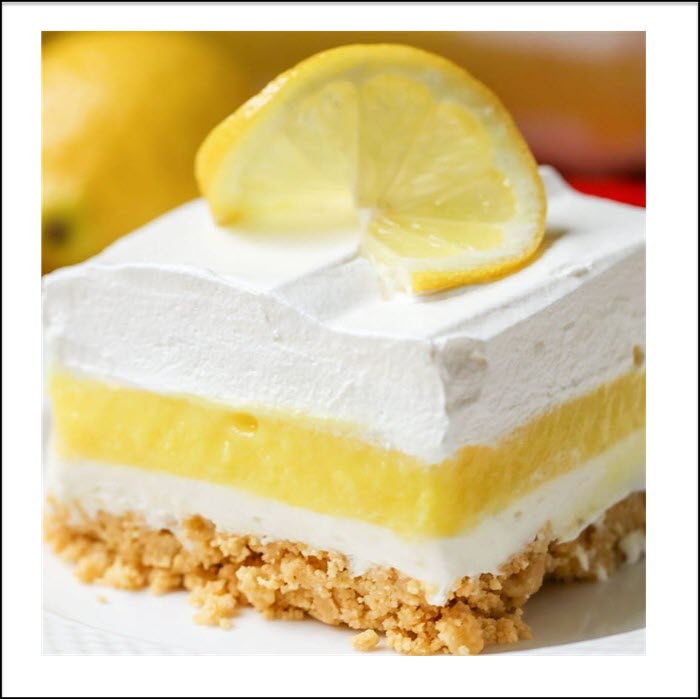 Lemon Lush
Lemon Lush is a cookie crust that us layered with lemon pudding, cream cheese and whipped topping or lemon zest. Although it is a no bake dessert, there will be a baking when it comes to making the crust but baking only takes at least 15 minutes.
---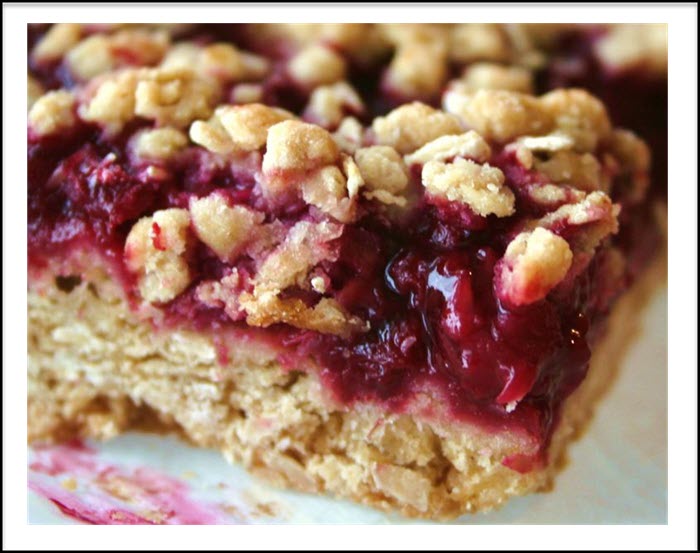 Oatmeal Jam Bars
Another perfect dessert that is worth trying is the Oatmeal Jam Bars. A delicious dessert that can be eaten anytime of the day, either as a snack, as a dessert or pair it with your morning coffee.
The mixture of oats, brown sugar, flour, butter. But its main ingredient is using a blackberry jam. But if you are not into Blackberry jam, you can also mix other flavors as well.
---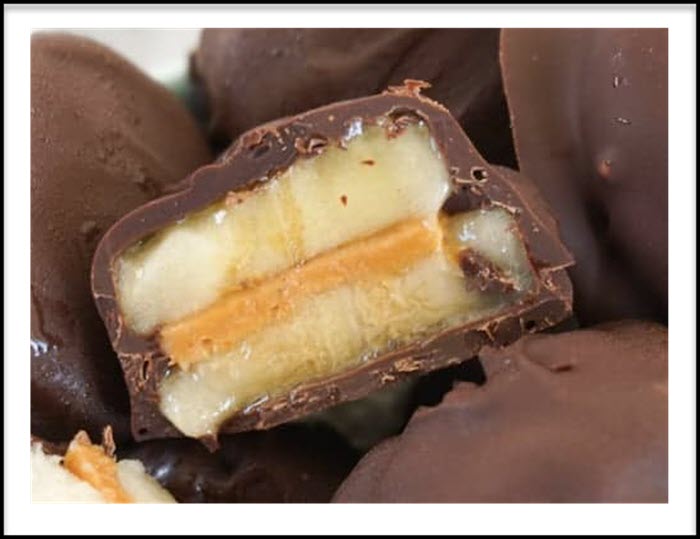 Chocolate Peanut Butter Banana Bites
Chocolate Peanut Butter Banana bites are actually frozen chocolates that is covered with peanut butter. A perfect snack dessert especially during summertime. This is one of the simplest and I guess the favorite recipe for a snack dessert.
If you tried chocolate covered banana bites, then this one is similar to that dessert. The only difference is that with this dessert Peanut butter is used.
---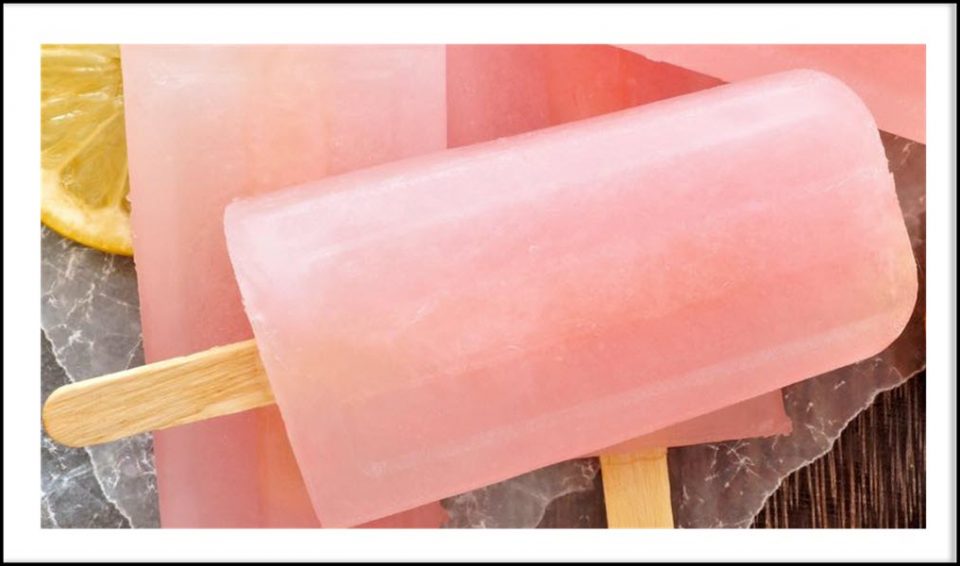 Pink Lemonade Popsicles
Pink Lemonade popsicles is another quick and easy dessert recipes that is perfect for summer. A refreshingly summer treat for the entire family.
---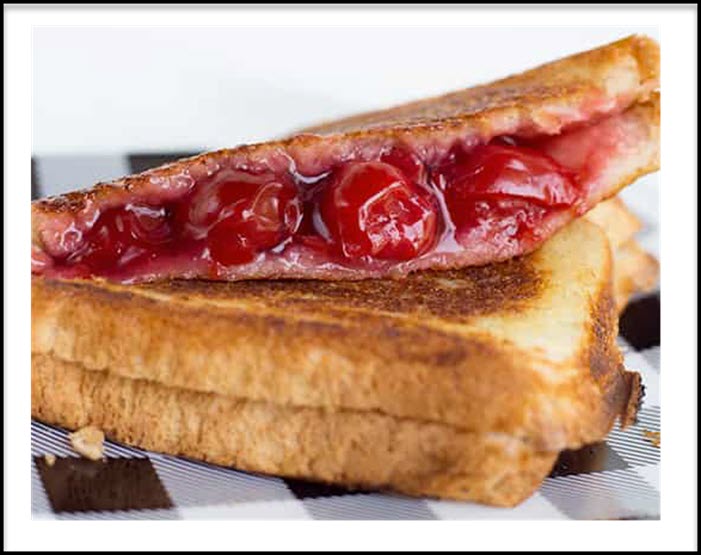 Cherry Chocolate Pudgy Pie
Cherry Chocolate Pudge Pie looks exactly like grilled cheese? But instead of putting cheese in the middle of the pie, with Cherry chocolate pudgy pie dessert pie filling is added along with chopped almonds, and white chocolate chips.
If you do not want cherry pie as filling, you have the option to choose your own pie filling other than cherry.
---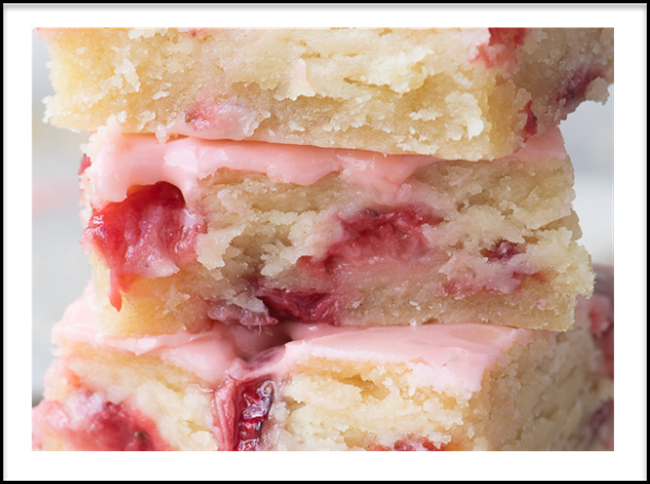 Strawberry Lemon Blondies
Strawberry lemon blondies are chewy dessert bars that is moist on the inside and stays soft on the outside. Adding a hint of lemon will have a perfect balance between tangy and sweet.
---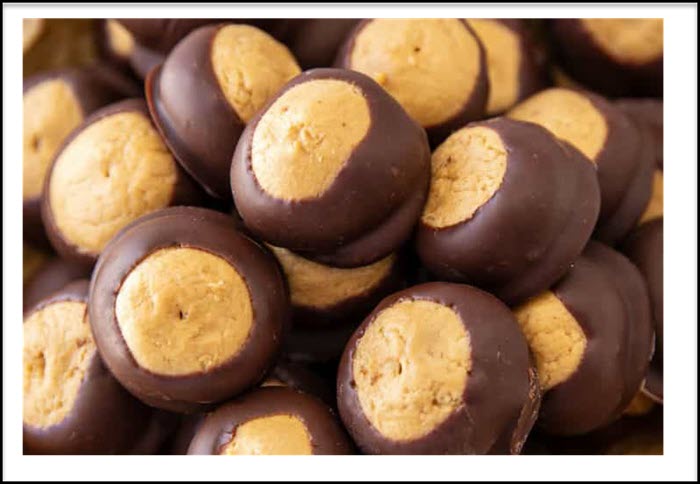 Peanut Butter Buckeye
Peanut Butter buckeye are bite sized balls with peanut butter filling. It is a mixture of ingredients such as sugar, butter, vanilla, white chocolate and salt.
Although the size of these balls depends on one's preferences, the ideal size is about 1/4 of an inch. Once the balls are formed, you can freeze it until it becomes firm, usually approximately 30 minutes.
---
Peanut Butter Pie
This is another no-bake dessert, as they usually say an easy dessert is one that does not require the use of an oven.
There are only 5 ingredients used in making this recipe: powdered sugar, cream cheese, peanut butter, cool whip and graham cracker crust. If you are wondering why this dessert is a non-bake dessert since it uses a crust, well there are not store bough and ready made crust available.
To add flavor, you can topped it with chocolate chips and melted peanut butter.
---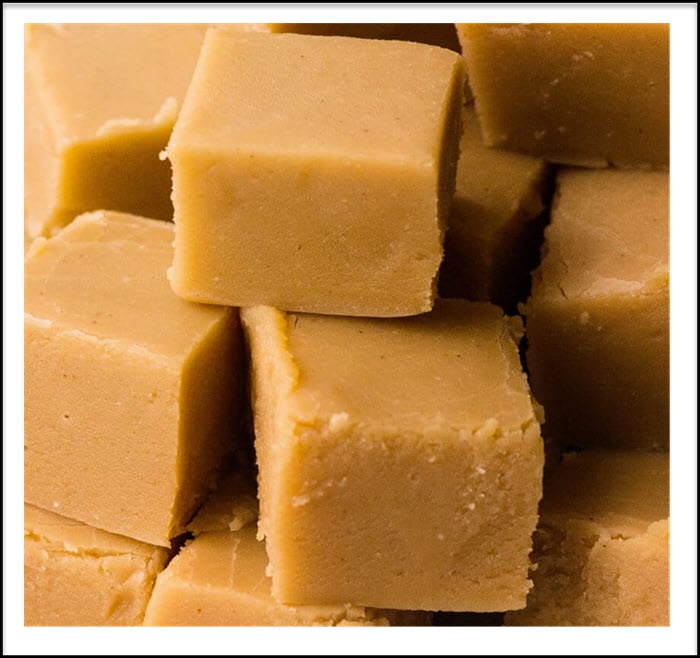 Peanut Butter Fudge
Peanut Butter Fudge is another no-bake dessert that is easy to make. No bake means you will not be needing candy thermometers when making this recipe.
Easy to make since it only need 4 ingredients: sugar, milk, vanilla extract and Peanut butter. You will also be needing a square pan with buttered foil.
---
Chocolate Dipped Oreos
Chocolate dipped Oreos is considered to be by far the easiest desserts to prepare. You will only be needing the Oreos, chocolate and sprinkles.
Chocolate dipped Oreo recipe is simple all you need to do is to melt the chocolate. You can do that by placing the chocolate in a microwavable bowl. Once chocolate is melted, dipped Oreo cookies halfway. Add sprinkles on the dipped part of the cookie. And that's its, pretty simple dessert that kids will surely love.
---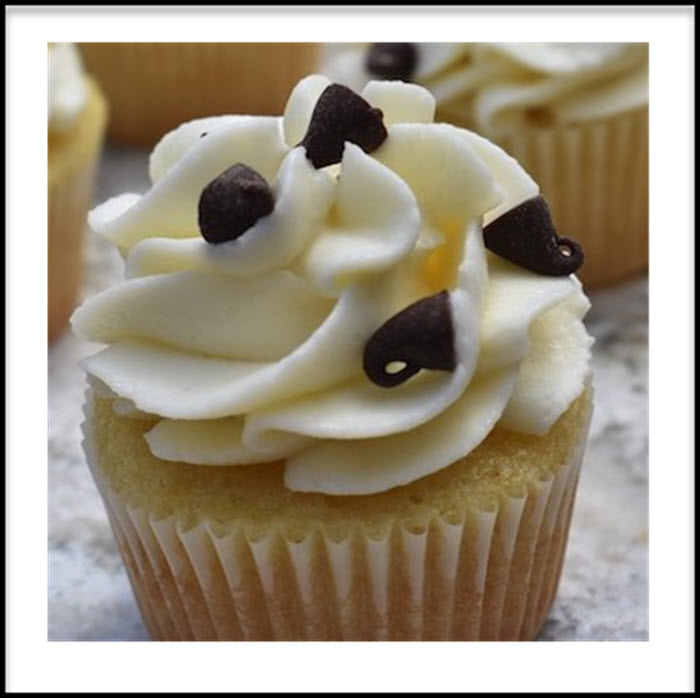 Cannoli Cupcakes
Cannoli cupcakes are deliciously moist and tender cupcake made with light cinnamon cake. Topped with mascarpone whipped cream frostings. You can also add chocolate chip toppings too.
---
Apple Brown Betty
Apple brown betty is a delicious dessert and the favorite apple recipe for most dessert lovers out there. Aside from being a delicious treat, Apple brown betty is also considered to be a healthy dessert because apple is a good source of vitamin C, potassium and high in fiber content.
The appearance of Apple brown betty dessert is similar to that of Apple crisp, the latter contains oats and the former does not.
In making this dessert, make sure to thinly slice the apples to prevent lumps and for it to be thoroughly cooked.
---
Nutella Mug Cake
Kids will surely love this Nutella Mug cake dessert. It is a combination of Nutella and Chocolate. Though making this dessert may seem easy, there are other things that you need to keep in mind.
When microwaving the dessert, make sure not to microwave it for too long. The mug cake will result as a harden and dried-out cake. Therefore make sure to at least check every 10 seconds.
---
Fudgesicles
Another easy to make dessert that's perfect for summer time. Your kids will surely enjoy this cold treat.
The ingredients used in making Fudgesicles are cocoa powder (unsweetened), sugar, corn syrup, vanilla and milk. If you mix all these ingredients you will have a chocolate pudding.
Chocolate Pudding is then formed or poured into popsicle molds and freeze.
---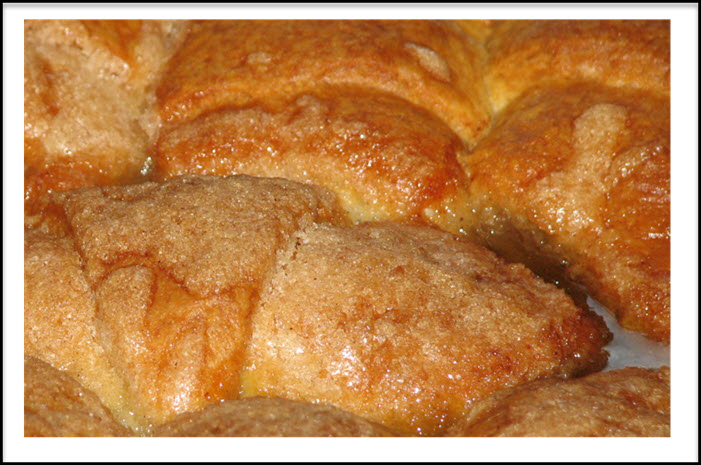 Mountain Dew Apple Dumplings
Mountain Dew Apple dumplings are delicious dessert that are wrapped in crescent rolls. The mixture of butter (unsalted), brown sugar, vanilla and cinnamon is used to cover the dumplings. To add to the heavenly taste of this dessert, don't forget to top it off with vanilla ice cream.
The ingredients used for making Mountain dew apple dumplings are: Apples, Crescent roll dough, unsalted butter is recommended, brown sugar (you can also mix brown and white sugar), ground cinnamon (the amount to put depends on one's taste), Mountain dew (adds to the citrus flavor of the dessert) and Vanilla.
---
FAQs
What does "simple type of dessert mean"?

The simplest dessert means that it is a type of dessert that is easy to make and only requires few ingredients. Also, the steps in making the dessert is simple and not complicated.

How important is a dessert after every meal?

Most of the time, desserts are often served after every meal. Although some desserts are eaten anytime of the day. Desserts served after meals make one satisfied with the entire course of the meal. While some choose to have a dessert after meal to improve one's mood by eating sugar rich dessert.

Why is "Dessert" called a "Dessert"

The term Dessert comes from the French word "Desservir" which means "to clear the table". This is basically clearing up the after taste of a meal with a sweet dessert therefore desserts are often served after meal.

Is it healthy to eat dessert everyday?

While desserts are a sweet dish (High in sugar), it is okay to eat desserts everyday but in limited portions and sizes. You have to take into consideration the amount of sugar intake every single day.
Conclusion
There are more than a hundred types of desserts but the most popular are the ones mentioned in this article. Some of these desserts are easy to make, while some are complicated to make.
Most of us are accustomed to eating desserts after every meal, though it is not really necessary because desserts can also be eaten as a snack and can be indulged anytime of the day as long as one please.
Which of these desserts have you tried and which ones are your favorite? Let us know what you think.