Lao cuisine, often known as Laotian cuisine, is the Laos' national cuisine.
The Laotian staple food is sticky rice. With an average of 171 kilograms of sticky rice consumed yearly per person, Laos has the largest sticky rice consumption per capita than any other country. The country's religious tradition, culture, and national identity are all strongly rooted in sticky rice. It is believed that sticky rice represents a glue in the Lao community, that binds them together and connects them to their culture and to Laos, no matter where they are in the globe. Laos people are known for their fondness for sticky rice, which is considered the essence of what it is to be Lao. The Lao people are often referred to as luk khao niaow, which means "children or descendants of sticky rice."
Sugar syrup, coconut cream, fresh fruit, and sweet sticky rice are all common ingredients in most Lao desserts. Fresh tropical fruit is very popular in Laos, especially when served with a spicy jeow, or dipping sauce, made with salt, sugar, and chilies.
Let's take a look at some of the most popular Laos dessert recipes. If you want to learn more about these incredible desserts, scroll down and continue reading.
Laos Desserts Dishes
Khao Lam or Bamboo Sticky Rice
Sticky rice in bamboo is a popular Southeast Asian recipe made with sticky rice baked inside bamboo sections of various diameters and lengths. It's eaten as a savory dish as well as a sweet dessert.
Khao Lam is also a popular Lao dessert, and it can be found at almost every festival from north to south. Sticky rice is mixed with coconut milk, sugar, and diced taro, then stuffed and fried in bamboo tubes. Sticky rice and coconut milk are packed into small pieces of bamboo tubing and roasted over hot charcoal until the rice is sticky and sweet. The rice could be white or purple sticky rice, with little pieces of sweet potato or taro thrown in for good measure.
---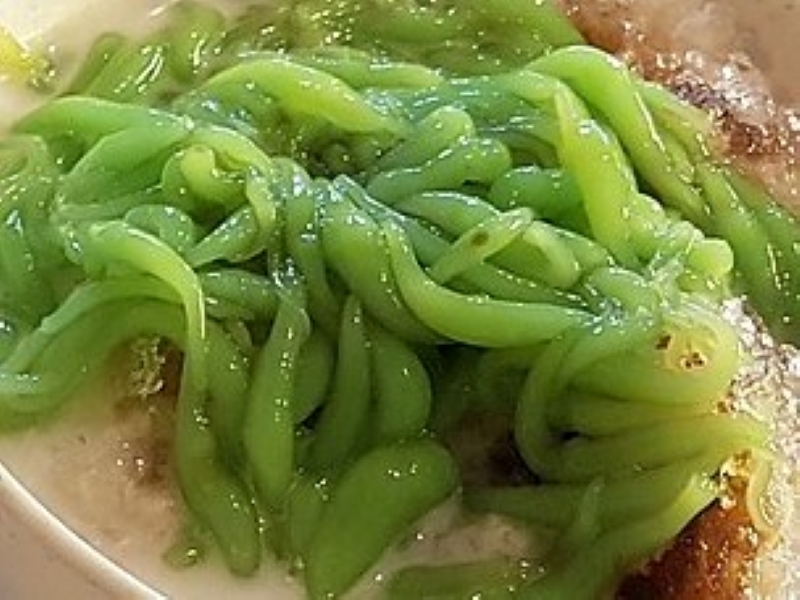 Nam Wan
Nam wan is a traditional Lao dessert that refers to sweetened water. It is usually created with sweetened coconut milk and a variety of toppings, and it is served with crushed ice. Nam Wan comes in a variety of flavors, including tapioca root, sweet potato, sweet corn, taro, and banana. Nam Wan is impossible to make without coconut milk, as it is the main ingredient.
Agar jelly, which comes in a variety of hues including pink, white, green, and black, is another crucial ingredient.
---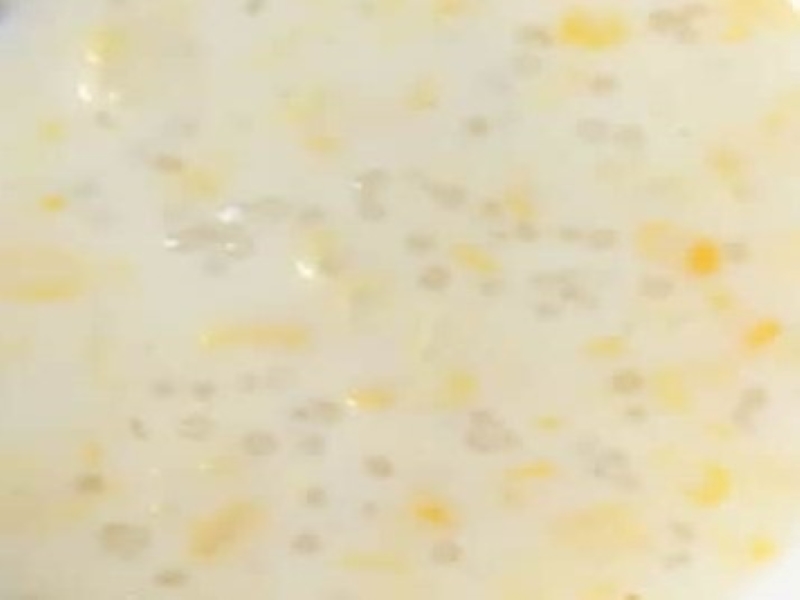 Nam Van Sal Lee
It is a sweet Laos pudding. Laos' sweet corn and coconut pudding delicacy is known as Nam Van Sal Lee. Fresh sliced corn, coconut cream or milk, and sugar make up this delicious dessert. This pudding is certainly irresistible, with sweet fresh corn cut from the cob blended with aromatic, hearty coconut cream and sugar. It is creamy with textures from the sliced corn. It makes this pudding undeniably addicting.
---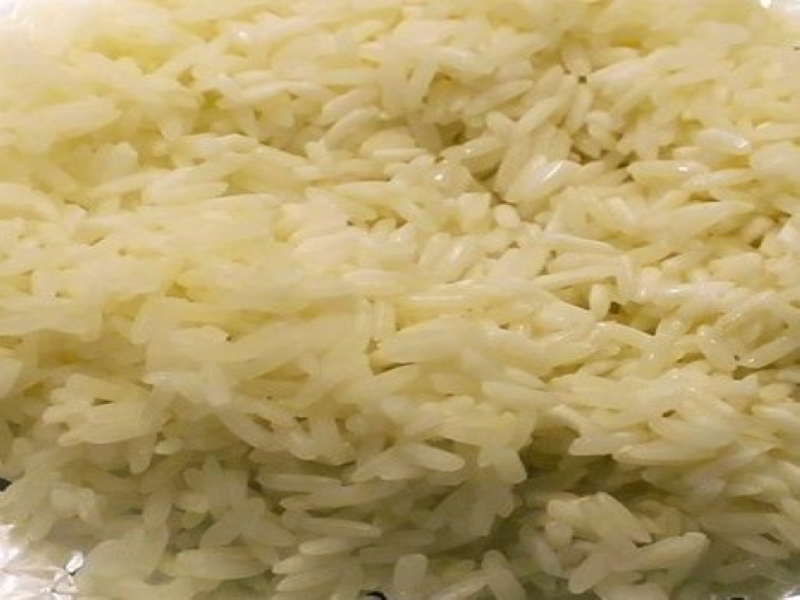 Khao Niao or Steamed Sticky Rice
One of the most traditional Lao desserts in Laos is Khao Niao, which serves as the main course for all meals, encompassing dessert and savory dishes. Every meal includes Khao Niao, or sticky or glutinous rice.
The sticky rice has a sweet flavor, and Lao people have a habit of getting up early in the morning to make steamed rice before cooking anything else. Before cooking, the sticky rice must be rinsed and allowed to soak water overnight. Khao Niao is eaten for breakfast with any spicy sauce and boiled vegetables.
---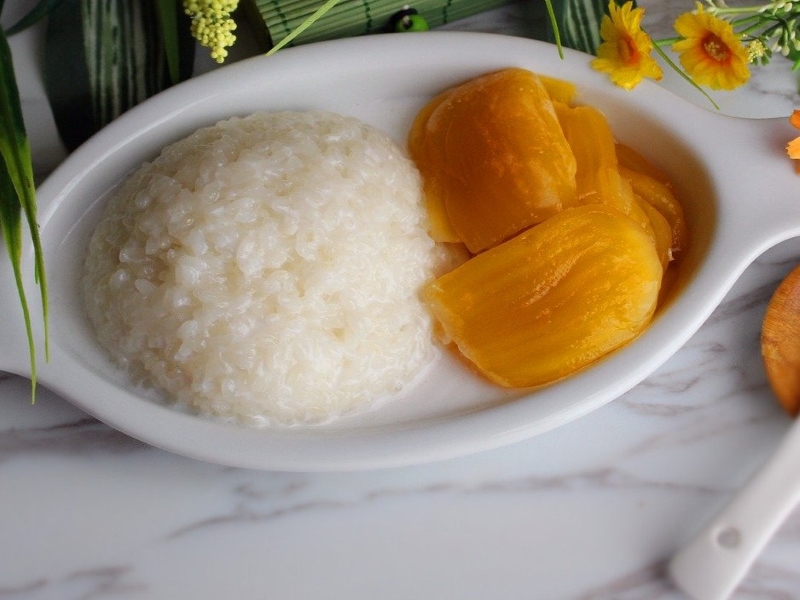 Khao Niaow Mak Muang or Laos Mango Sticky Rice
In Laos and Southeast Asia, khao niaow mak muang, also kao niaow mak muang and khao neow mamuang, is a popular street food and market. Its name comes from the Lao words khao niaow, which means sticky rice, and mak muang, which means mango.
Mango Sticky Rice, like in other Southeast Asian and Asian countries, is a popular traditional dessert in Laos. Coconut milk, fresh mango, and glutinous rice are used to make it. It can be eaten with a spoon or using your hands. It can be topped with slices of sweet, ripe mango, and drizzled with coconut cream. Mango sticky rice with dry, roasted sesame seeds or crispy yellow mung beans sprinkled on top is also served by some vendors.
---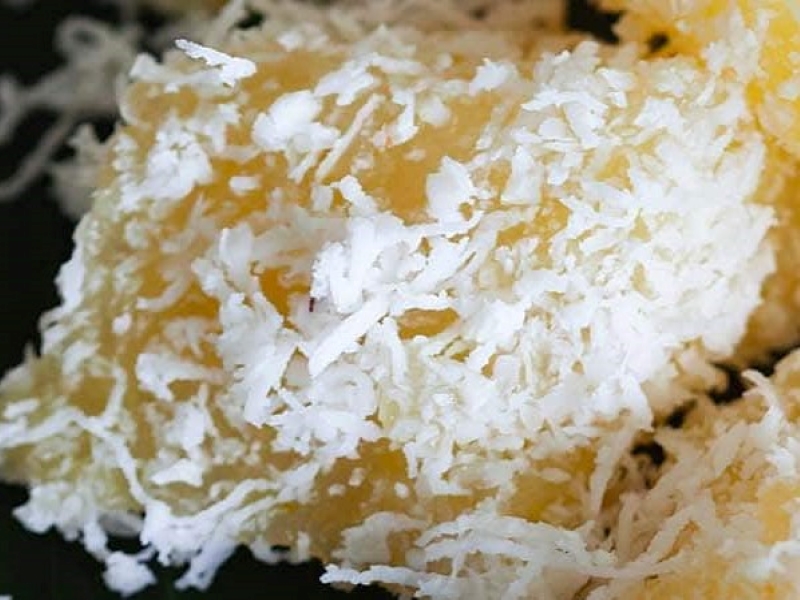 Khanom Man Tone or Steamed Cassava Cake
Khanom muntone is another name for khanom man tone. It is a steamed cake prepared with coconut milk, sugar, and grated cassava or man tone in Lao. Before being chopped into bits and sprinkled with shredded coconut, the raw mixture is squeezed into a pan and steamed. Khanom man tone has a mildly sweet coconut flavor and a chewy texture.
---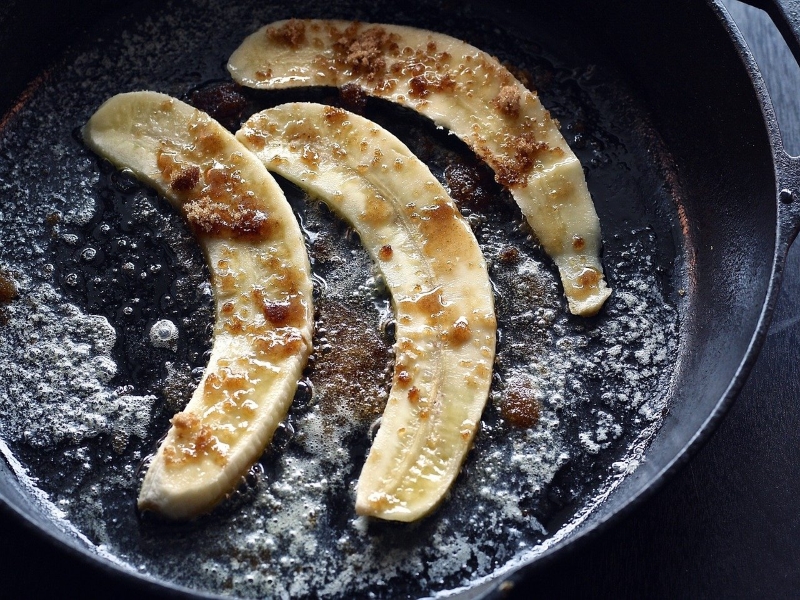 Jeun Kuay or Lao Fried Sweet Bananas
In Laos, bananas are a particularly popular sweet treat. The main ingredient of this sweet dessert is banana. Small, delicious bananas are cut lengthwise and coated with rice or tapioca flour, and then deep-fried until golden brown in color. Vendors may topped this sweet dessert with sesame seeds.
The Lao fried bananas are crispy on the outside and almost gooey on the inside when consumed hot and fresh. Jeun kuay are a crunchy, chewy, and delightful snack that is quite affordable.
---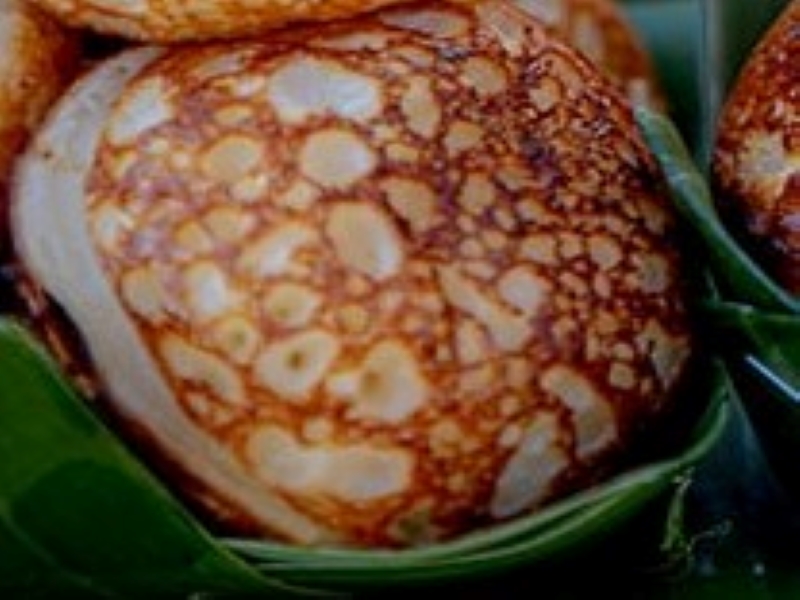 Khao Nom Kok or Lao Coconut Cakes
Khao Nom Kok is one of the most popular Laos and Thai desserts. This Laos coconut dessert is delicious and the sweet coconut semi circle shape will definitely melt in your mouth. On the outside, the sweet dessert is slight crispy, but on the inside, it is soft and creamy.
Rice flour, tapioca starch, coconut milk, sugar, salt, and oil are used to make Khao Nom Kok, a Laos coconut delicacy. To get a smooth batter, whisk together a few simple ingredients.
Green onions, diced, are the most traditional topping. Cooked sweet corn kernels, taro cubes, and kabochi cubes can also be used. You have the option to try whatever topping you preferred.
---
Kanom Tuay
Kanom Tuay is a sticky gelatine-like Lao delicacy made from rice flour and tapioca starch. This traditional Lao snack is often tinted green with pandan, sprinkled with grated coconut, and filled with yellow soy beans.
---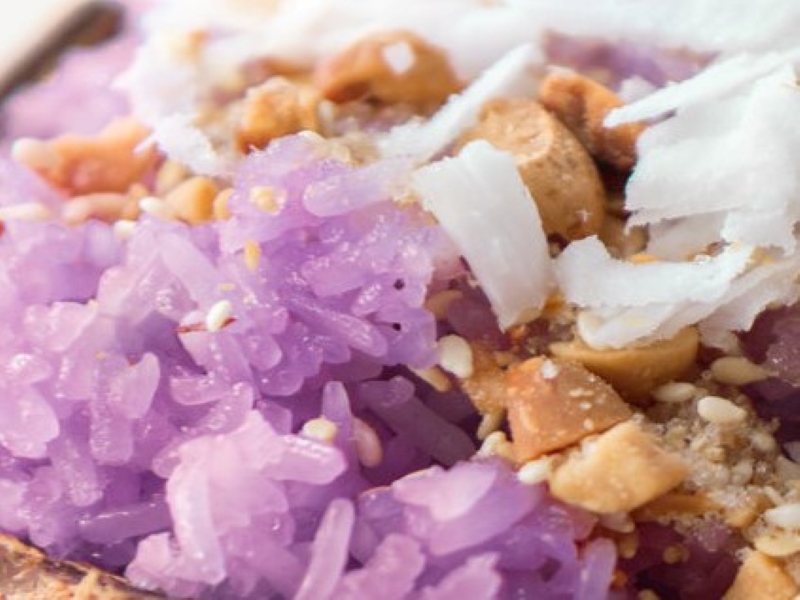 Tom Nam Mak Pao or Purple Sticky Rice With Coconut
Tom nam mak pao is another delicious sticky rice dessert. Purple sticky rice or khao gum is boiled in sweetened coconut milk to make this delectable Lao dessert. It creates a calming and sensual Lao dessert when served warm in a banana leaf and sprinkled with sugar and shredded coconut. It is commonly consumed in the morning or for breakfast.
---
Khao Tom
Basically, it is a sticky rice with banana and coconut milk in banana leaves. Khao tom (also kao tom) is a sweet, chewy delight that comes in its own small banana leaf wrapper, making it the ideal on-the-go snack. Sticky rice is prepared with coconut milk and sugar, then covered with a filling and steamed in a banana leaf packet. Black beans, yellow soy beans, taro, or sweet banana are common fillings.
Khao Tom is one of the most incredible desserts prepared in every traditional ceremony or events, such as ceremony for a new house, or events like New Year. Furthermore, it is also offered at every religious occasion in Buddhist temples for alms giving. This Lao delicacy is always served at Lao Pi Mai and is popular as a festival and celebration snack (Lao New Year). Khao tom is a popular market item that can also be found at food stalls and small merchants all around Laos.
---
Sang Kaya Mak Eu or Egg custard With Coconut Milk in Pumpkin
Sang kaya mak eu is a famous sweet street snack in Laos. It contains coconut milk. The entire custard mixture is then put into a small pumpkin and cooked for over an hour.
Rich duck eggs and sweetened coconut milk are used to make the custard, which is heated within a hollowed-out pumpkin. The pumpkin is cut into thick wedges to serve once it's cooked through, revealing soft orange crescents filled with delicious, creamy coconut custard. A dessert that is not only pleasing to the eye but also relaxing and filling to the tummy.
---
Lao Vun or Coconut Milk Jelly
Lao vun or coconut milk jelly is one of the most delicious Lao dessert recipes made with coconut milk, sugar, and egg. It is frequently sold in a ready-to-eat cup. The vun is made up of two layers, one with a clear coconut jelly on the bottom and the other with a rich, creamy egg custard on top.
---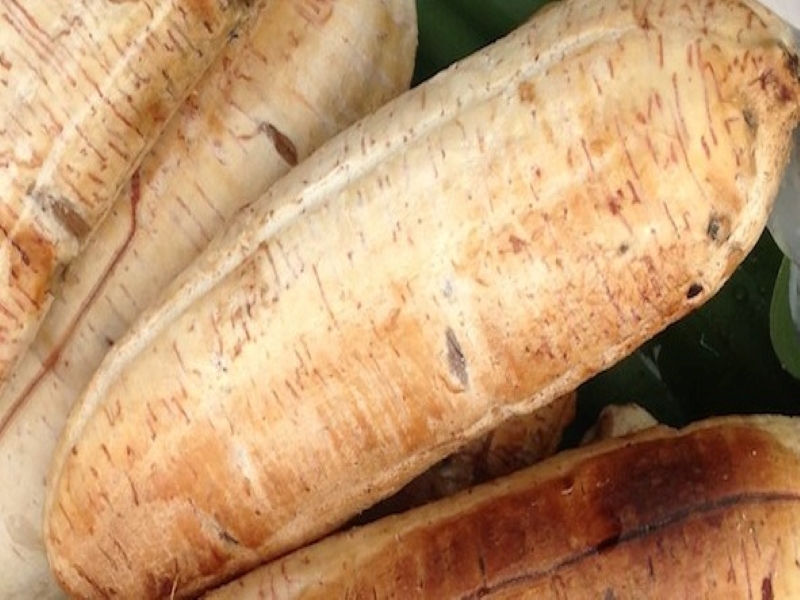 Kuay Ping or Lao Grilled Bananas
It is an affordable snack that may be found on the side of the road across Laos. This is the most common dessert found on the side of the roads. Small, sweet bananas are roasted over charcoal until warm and gooey, then consumed in one or two portions.
Bananas are frequently grilled alongside sweet potatoes and corn-on-the-cob, sometimes drizzled with a brown caramel-sugar syrup for added sweetness. These sweet snacks can definitely satisfy your sweet tooth.
---
Hang Peung or Grilled Honeycomb With Bee Larvae
Another delicious dessert from Laos is Hang peung. Portions of wild honeycomb are packed in banana leaves and roasted over hot chacoals until the honey gets warm and seeps out of the holes. Hang peung is a popular delicacy that often has plump, white bee larvae that are sweet and juicy with a nutty taste.
---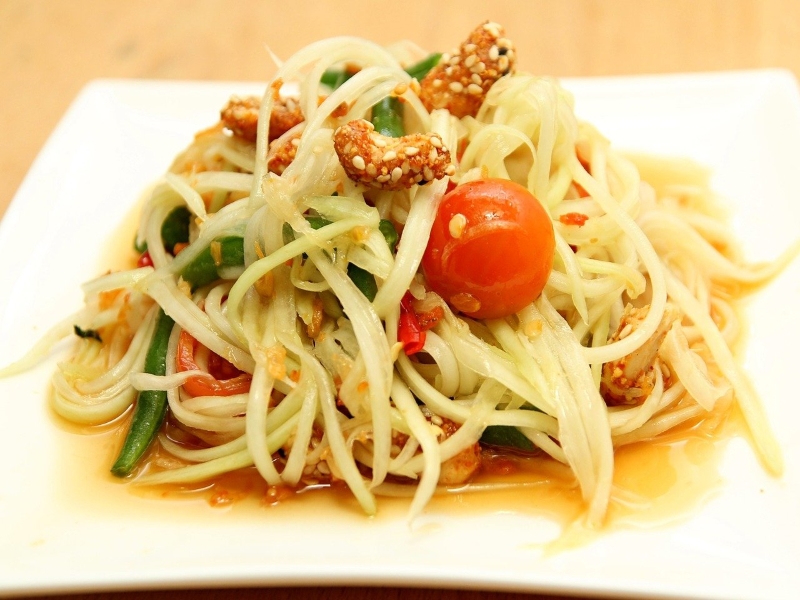 Tam Mak Hoong or Green Papaya Salad
Tam Mak Hoong is Laos' most famous traditional dish or snack. It is usually shared with family or friends. The main ingredient of this dish is green papaya, which is unripe. Typically, this is a spicy salad.
Its flavors are a mix of sour because lime is usually added to the salad, spicy because of the hot chili, salty from the fish sauce and fermented fish, and sweet because of sugar. Tam Mak Hoong entices you to try it because of the unique blend of flavors.
The aroma of lime, and the crisp green papaya, in the dish will definitely satisfy your taste buds. It is usually accompanied by a variety of green vegetables, such as morning glory shoots, lettuce, and green eggplant.
---
Kaeng Nor Mai or Bamboo Shoot Soup
The young bamboos blossom during the rainy season in Laos, and old ladies sit and sell the fresh bamboo shoots that they have harvested from the forest earlier the morning in every local market. People like to eat this soup when it's still hot, so they make it for lunch.
Bai Yanang juice from Tiliacora triandra leaves is the important ingredient, as it is a highly nutritious plant with anti aging and anti-oxidant benefits. The plant grows abundantly during the rainy season and is easily found in woodlands.
Ground sticky rice, fermented fish, and a variety of vegetables, such as sponge gourd and pumpkin, are also included in the soup. The aroma of herbs such as rice paddy herb, climbing wattle, and cilantro leaves pervades this soup.
---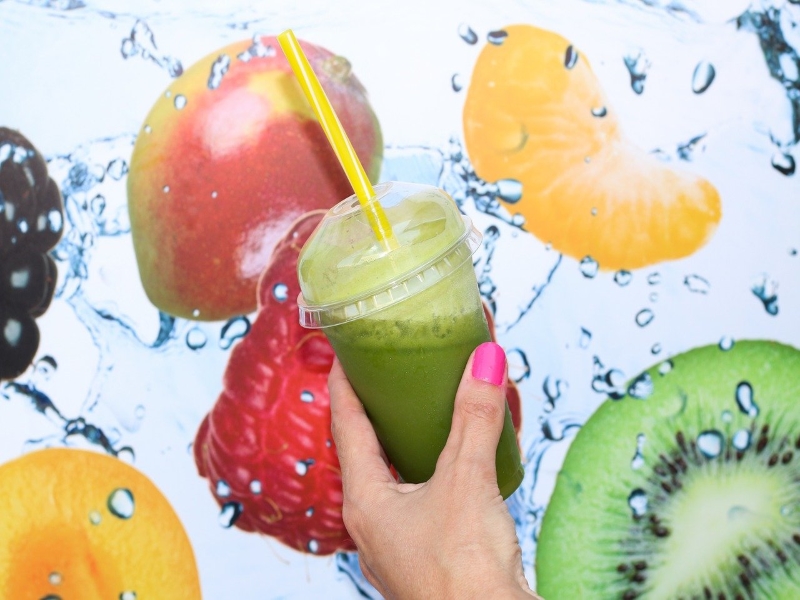 Nam Pan or Lao Fruit Shakes
In Laos, you'll encounter street carts selling fruit shakes and smoothies created from the fantastic variety of fresh tropical fruits available. Lao fruit shakes, or nam pan, are ideal for staying hydrated and cool in the hot weather. Pan means "mixed" and nam means "water."
Mangoes, watermelon, dragon fruit, passionfruit, pomegranate, and pineapple are just a few of the delectable Lao fruits available.
---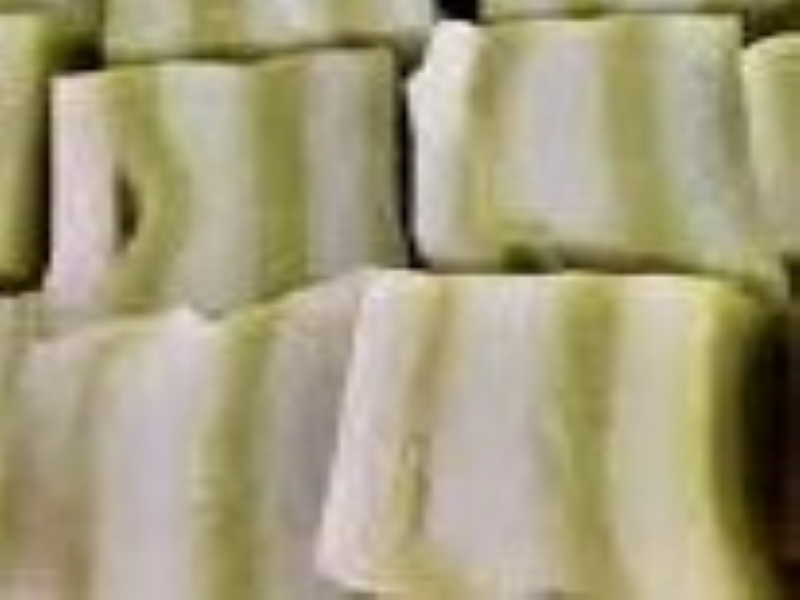 Kanom San or Khao Pard (Layered Colorful Jelly)
Kanom San is a traditional dessert created with ingredients such as tapioca flour, rice flour, and coconut milk.
Kanom San has a smooth yet sticky texture and is fragrant, delicately sweet, and slightly greasy due to the use of coconut milk.
Kanom San, also known as Khao Pard, is a tiered jelly dessert popular in several Asian nations. The form, however, differs depending on the location. This sweet dessert is known as Kanom San in Laos, or Khao Pard in other areas. San refers to "layers," whereas Pard refers to "cut."
It is prepared using a mixture of rice flour with various colors of agar, including pink, green, white, and chocolate. The pandan leaf and coconut milk give it a delicate and fragrant aroma. It is sold at dessert vendors in markets.
---
Kanom Kee Meo or Key Meo
Kanom Kee Meo is a classic dessert from Luang Prabang.
Deep-fried rice flour, coconut milk, and sugar are covered with molasses and grated coconut before serving it.
---
How To Make Nam Van Sal Lee
Ingredients
1⁄2 cup of tapioca pearls
4 cups of fresh sweet corn, thinly sliced
14 ounce can of coconut milk
a pinch of salt
2​ 1⁄4 cup of water, divided
1⁄2 cup of sugar
Instructions
First, soften the tapioca pearls. To soften the tapioca pearls, soak them for five minutes in a shallow bowl submerged in 1 inch of water. Drain the water and set it aside.
Next, in a small saucepan, bring the water to a boil.
Add the thinly sliced corn and salt to the boiling water. Cook for 3-5 minutes, or until the corn is soft and cooked.
Next, tapioca pearls should be added at this time. Continue to cook on low heat for another 3 minutes.
To properly mix the ingredients, gently pour and stir in the coconut milk and sugar. The tapioca pearls will become transparent.
Cook for 5-10 minutes, or until the mixture has a smooth, pudding-like texture.
Taste and, if necessary, modify the sugar and salt. Remove from the heat and set aside to cool.
Conclusion
With that said, Lao desserts recipes come in a wide range of flavors and textures. These scrumptious delicacies will definitely satisfy your sweet tooth. They're also a lot of fun to eat. Thank you for taking the time to read this article.