One of the most diverse dessert options, ice cream will definitely light up your mood. When it comes to delivering the best ice cream, Baskin Robbins has already established itself as a reputable ice cream institution. This American multinational chain of ice cream shop and cake specialty shop restaurants owned by Inspire Brands is based in Canton, Massachusetts and was founded in 1945 by Burt Baskin and Irv Robbins in Glendale, California.
If you happen to live nearby a Baskin Robbins outlet, you surely have tasted a scoop of their amazing ice cream flavors, especially on a hot day under a scorching sun. From a traditional classic ice cream flavor to a lavish and tasty scoop or unique flavors, Baskin Robbin ice cream has a wide array of flavors available. Here are some of the best Baskin Robbins flavors that you could choose from in their store.
Baskin Robbins Flavors
Vanilla Ice Cream
Vanilla is one of the most commonly used flavors in ice cream and it happened to be one of the popular Baskin Robbins flavors. They used a special array of ingredients to create this magnificent and one of a kind Baskin Robbins ice cream flavors. Some of the components of their vanilla ice cream includes cream, nonfat milk, sugar, corn syrup, vanilla extract, emulsifier/stabilizer blend consisting of mono and diglycerides, locust bean gum, guar gum, carrageenan), and annatto color.
Their creamy classic vanilla ice cream pairs perfectly with cookie dough chunks and chocolate chips. If you want a plain yet delicious and tasty scoop of ice cream flavor, you can't go wrong with the Baskin Robbins vanilla ice cream.
---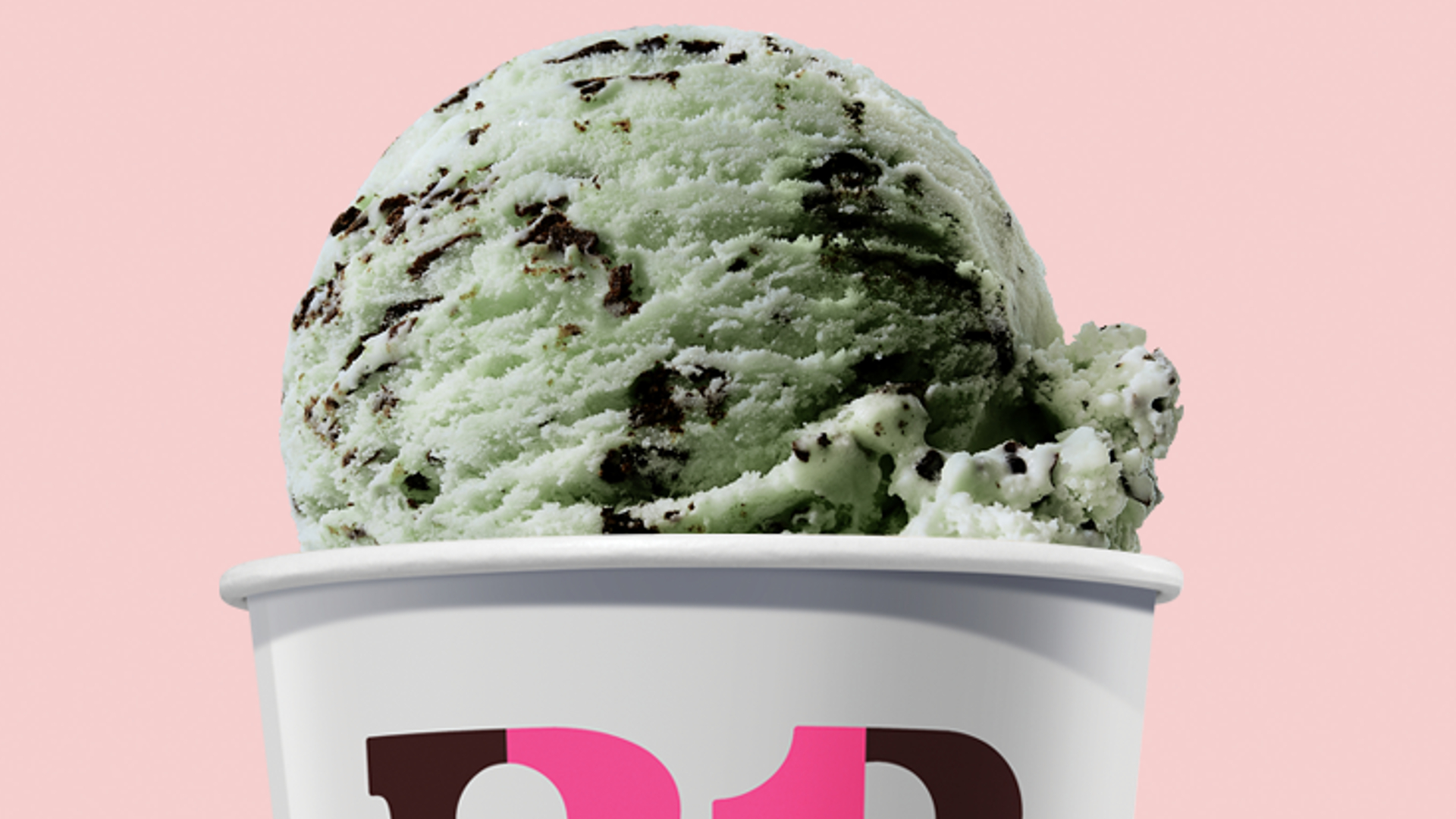 Mint Chocolate Chip
If you have been working all day under the scorching heat, treat yourself and chill out with this creamy mint ice cream mixed with rich semi-sweet chocolate chips. Many ice cream lovers prefer this fresh, exhilarating, and smooth Mint Chocolate Chip ice cream flavor. At first, you might say that it is not a delicious flavor, but you will be pleasantly surprised by its light taste and dark chocolate hint.
Baskin Robbins mint chocolate chip ice cream has a slight crunch coming from the chocolate chips. You would surely love it as this ice cream is gluten-free, considering it is made with dairy and soy that did not come from any ingredients with gluten. Mint chocolate chip ice cream is truly a delicious dessert to enjoy.
---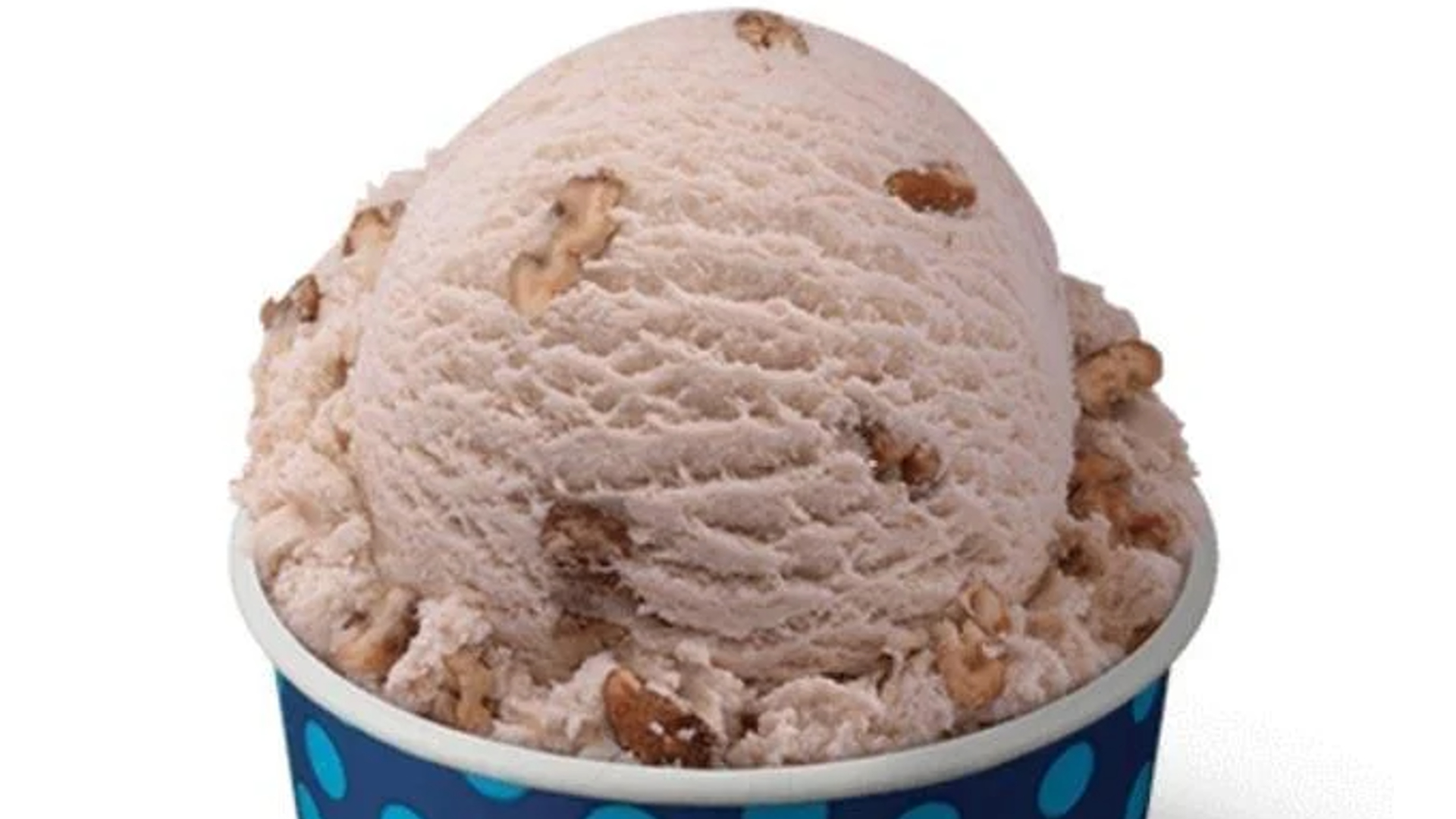 Old Fashioned Butter Pecan
There are timeless ice cream flavors and Baskin Robbins old fashioned butter pecan is one of them. Compared to the other Baskin Robbins ice cream flavors, the old-fashioned butter pecan is sweeter and the crunchy pecans together with the browned butter taste add that perfect twist once you eat this ice cream.
You won't need any toppings as the butter pecans scattered throughout and nutty butter pecan ice cream are already enough. Just be reminded that this is absolutely not gluten-free and not a nut-free ice cream flavor.
---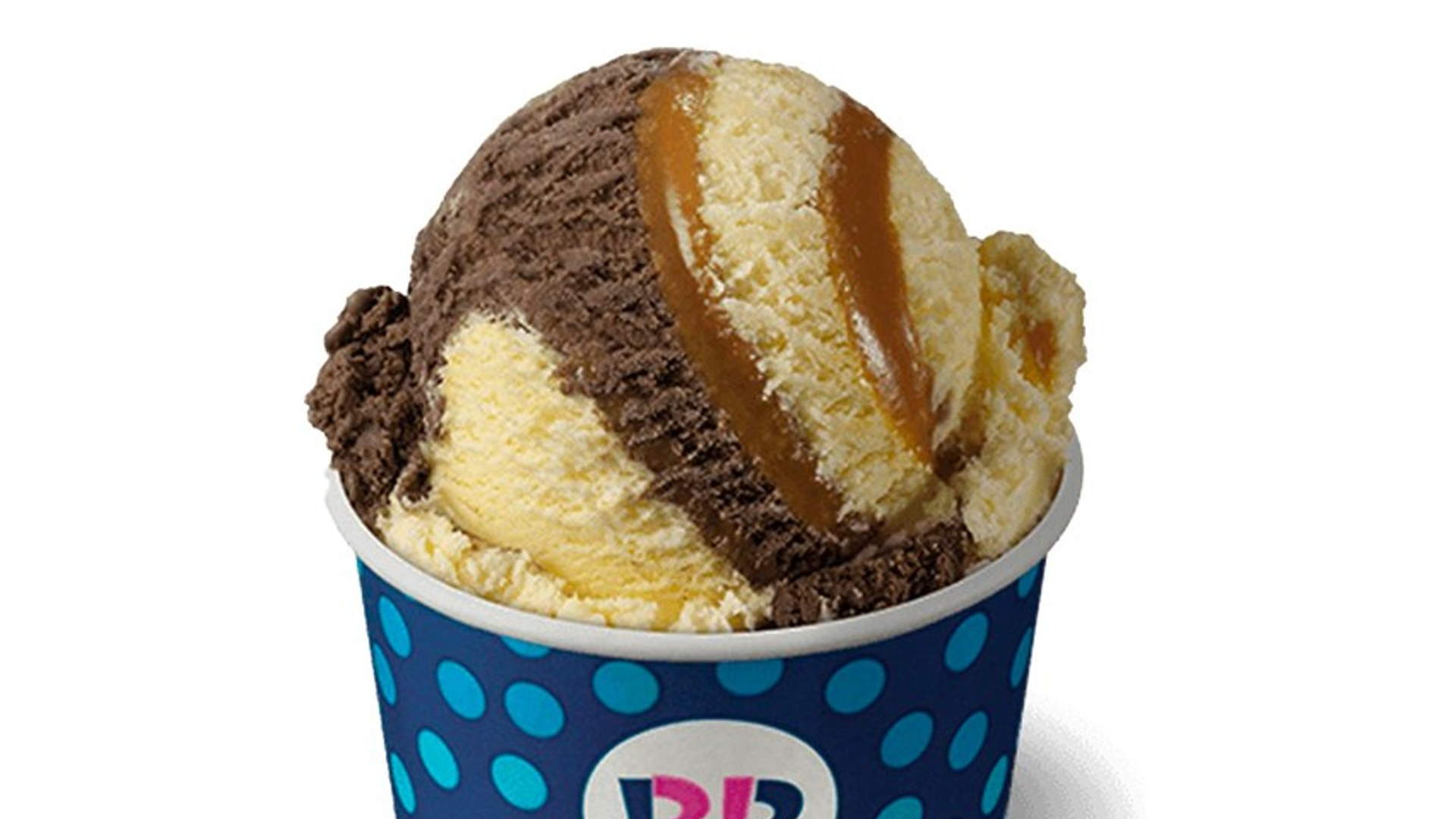 Gold Medal Ribbon
Baskin Robbins has created 1400+ ice cream flavors since 1945 and they are available for consumers across the United States and around the world. This is their take to combine some of their existing ice cream flavors. Gold Medal Ribbon is a combined creamy vanilla flavored and chocolate ice creams and swirls in a caramel ribbon.
There's a burst of flavors in every scoop of gold medal ribbon ice cream at Baskin Robbins as chocolate adds a rich flavor, while the caramel adds a nice dose of sugar and balancing these flavors together is the vanilla ice cream. You can order the gold medal ribbon ice cream in a chocolate-dipped waffle cone. You can't go wrong if you pair this ice cream flavor with unique desserts like a Polar Pizza or ice cream cake.
---
Chocolate Ice Cream
Getting a chocolate ice cream at any ice cream brand could be a hit or miss, but at Baskin Robbins, they only utilize the best chocolate to flavor their ice cream. Rich white chocolate flavored mousse ice cream swirled with milk chocolate flavored mousse ice cream is what makes the chocolate ice cream at Baskin Robbins.
Unlike those unique ice cream flavors like the mint chocolate chip ice cream, their chocolate ice cream is a plain and simple flavor that's perfect to be topped with strawberries or raspberries for a hint of fruity sweetness. You can also choose between chocoholic-friendly sundae and milkshake. Since it has milk on its ingredients, this is not a dairy-free flavor, but their chocolate ice cream is gluten-conscious.
---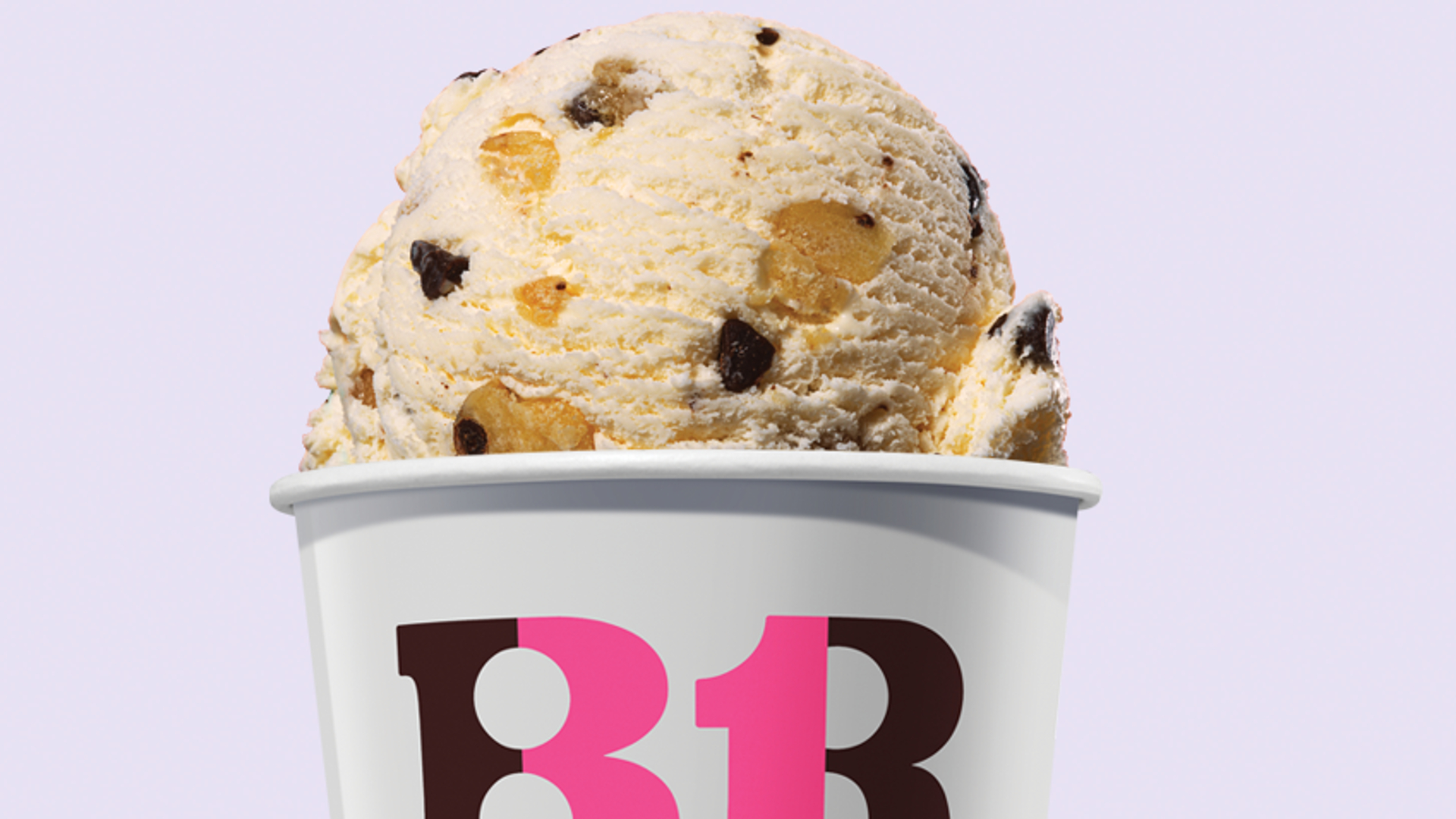 Chocolate Chip Cookie Dough
Baskin Robbins have innovated one of their existing flavors and made it into the Chocolate Chip Cookie Dough ice cream. This is an enhanced version of the chocolate chip ice cream flavor by adding cookie dough bites. It is also their take to provide a tasty solution for those who are saying that they have not eaten some raw cookie dough.
Chocolate Chip Cookie Dough ice cream flavor doesn't contain any artificial dyes or growth hormones. It can be enjoyed in a thick Baskin Robbins milkshake or their classic cone. You can even use a sundae with dreamy caramel and hot fudge. Be advised that the chocolate chip cookie dough ice cream is not dairy or gluten-free.
---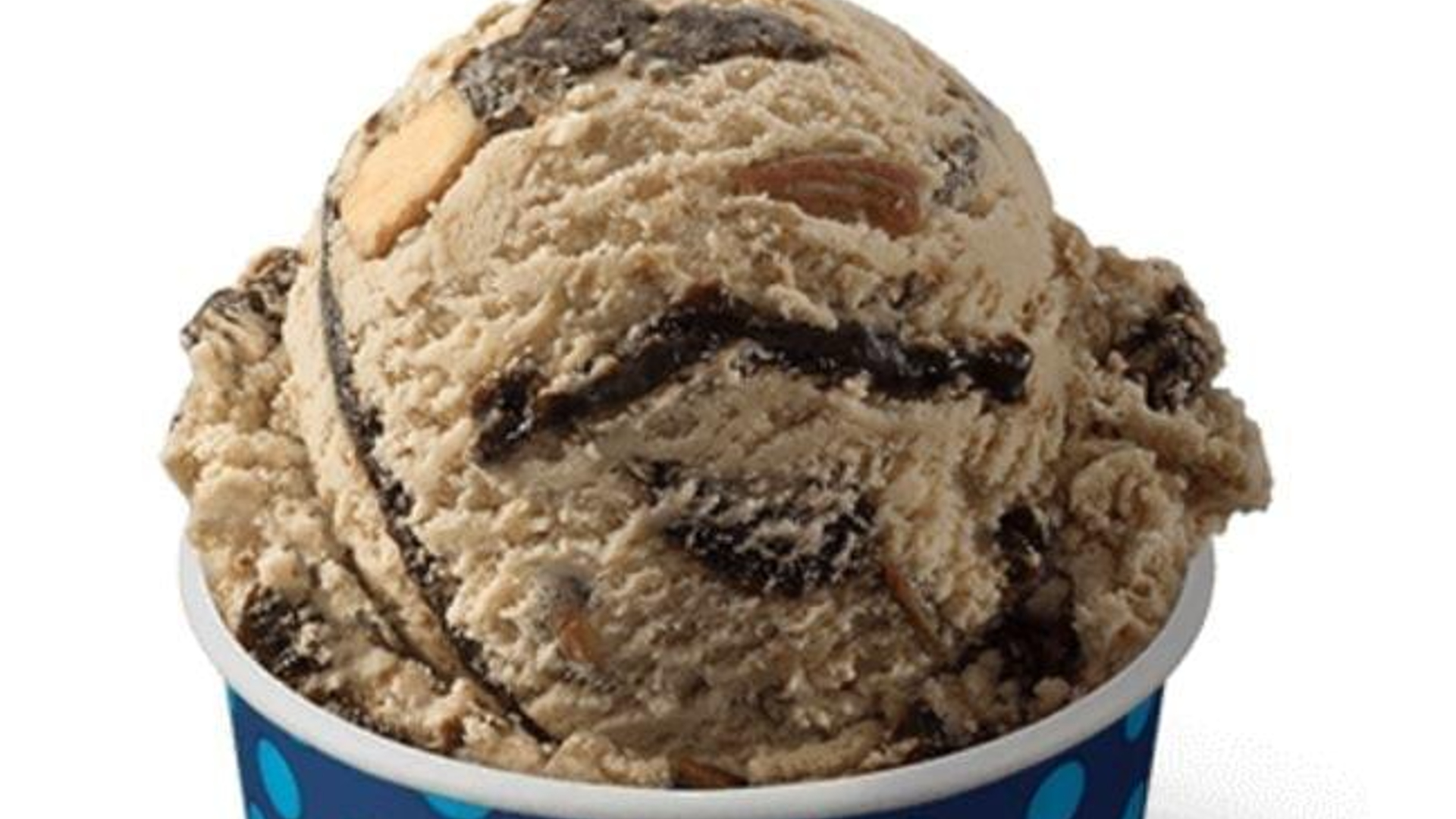 Jamoca Almond Fudge
Jamoca Almond Fudge ice cream is an original flavor from Baskin Robbins and is actually one of their signature flavors. The flavor of this ice cream is inspired by a crunchy, nutty, and rich ice cream blended with robust espresso. The crunchy almonds in the Jamoca almond fudge ice cream would pair perfectly with a chocolate-dipped cone.
If you have allergies to nuts and would want some coffee ice cream, you can try their classic Jamocha coffee-flavored ice cream. Jamoca Almond Fudge ice cream is one of Baskin Robbins most renowned ice creams due to its range of textures and creamy coffee taste. Baskin Robbins flavor of Jamoca almond fudge would be perfect to get your daily dose and blast of caffeine.
---
Peanut Butter 'N Chocolate
Some people might not like peanut butter and would consider it as the worst flavor on an ice cream. Baskin Robbins Peanut Butter 'N Chocolate ice cream is like no other, and it would feel like you are eating your favorite candy bar in frozen dairy form.
You can't disregard their effort to create the Peanut Butter 'N Chocolate ice cream by putting decadent dark chocolate ice cream that melts with chunky peanut butter ribbons and swirls for that ultra-indulgent taste. Adding some toppings such as chocolate chips or sprinkles would provide that extra crunch that goes well with its flavor. On top of that, Baskin Robbins Peanut Butter 'N Chocolate ice cream is a gluten-free treat for everyone.
---
Nutty Coconut
Baskin Robbins traveled to some tropical countries and took some inspiration from one of the famous tropical stuff – coconut. Nutty Coconut flavor boosts that tropical mood through its delicate and lightweight coconut ice cream layered with walnuts, pecans, and almonds. These combinations of ingredients make the Nutty coconut ice cream sweet and salty.
You might not like coconut, especially if you are not used to its taste, but this Nutty coconut exudes that robust nut taste and crunch. It is also gluten-free, so those ice cream fans with gluten sensitivity can enjoy a cold scoop. You can even enhance the nutty treat by putting chocolate sauce and a cherry on top of your ice cream.
---
Cotton Candy Ice Cream
If you want to be reminded of that perky pink and purple coloured ice cream during your childhood, the Baskin Robbins cotton candy flavor will surely bring back those childhood memories of yours. So you want to reminisce about those times you visited an affair just to get some cotton candy, worry no more as Baskin Robbins bring you their Cotton Candy Ice Cream.
Every spoonful of this ice cream will give you that sweet, light Cotton Candy flavoring and dainty pastel colors. A classic cone or spruced up in a Polar Pizza can pair perfectly with the cotton candy taste and it can be enjoyed even without toppings. Indulge yourself with some carnival ride of a flavor that will surround your sweet tooth with this cotton candy flavor from Baskin Robbins.
---
World Class Chocolate
This is something that white-chocolate lovers would enjoy. Baskin Robbins is bringing up its sweet game to the next level with this ice cream by combining white chocolate ice cream with milk chocolate ice cream. That's rich white chocolate flavored mousse ice cream swirled with milk chocolate flavored mousse ice cream.
One thing is for sure, those who prefer an overly-sweet ice cream would eat this flavor. It is also light and fluffy. If you can't tolerate very sweet flavors, then this one is not for you as a few bites might want you to turn your cup of ice cream away.
---
Pistachio Almond
If nuts are your thing, you can go full nuts with their pistachio flavored ice cream chock-full of roasted almonds. Pistachio almond is also not very sweet, with that tad of saltiness and a delicate crunch. This is perfect for those who don't prefer too much sweetness on their Pistachio Almond ice cream.
The green pistachio ice cream that is mixed with thinly sliced roasted almonds brings out the rich ice cream feel that makes it like a high-end dessert. You'll surely get some unique flavors of that creaminess without the sugary taste with every bite of the pistachio almond ice cream.
---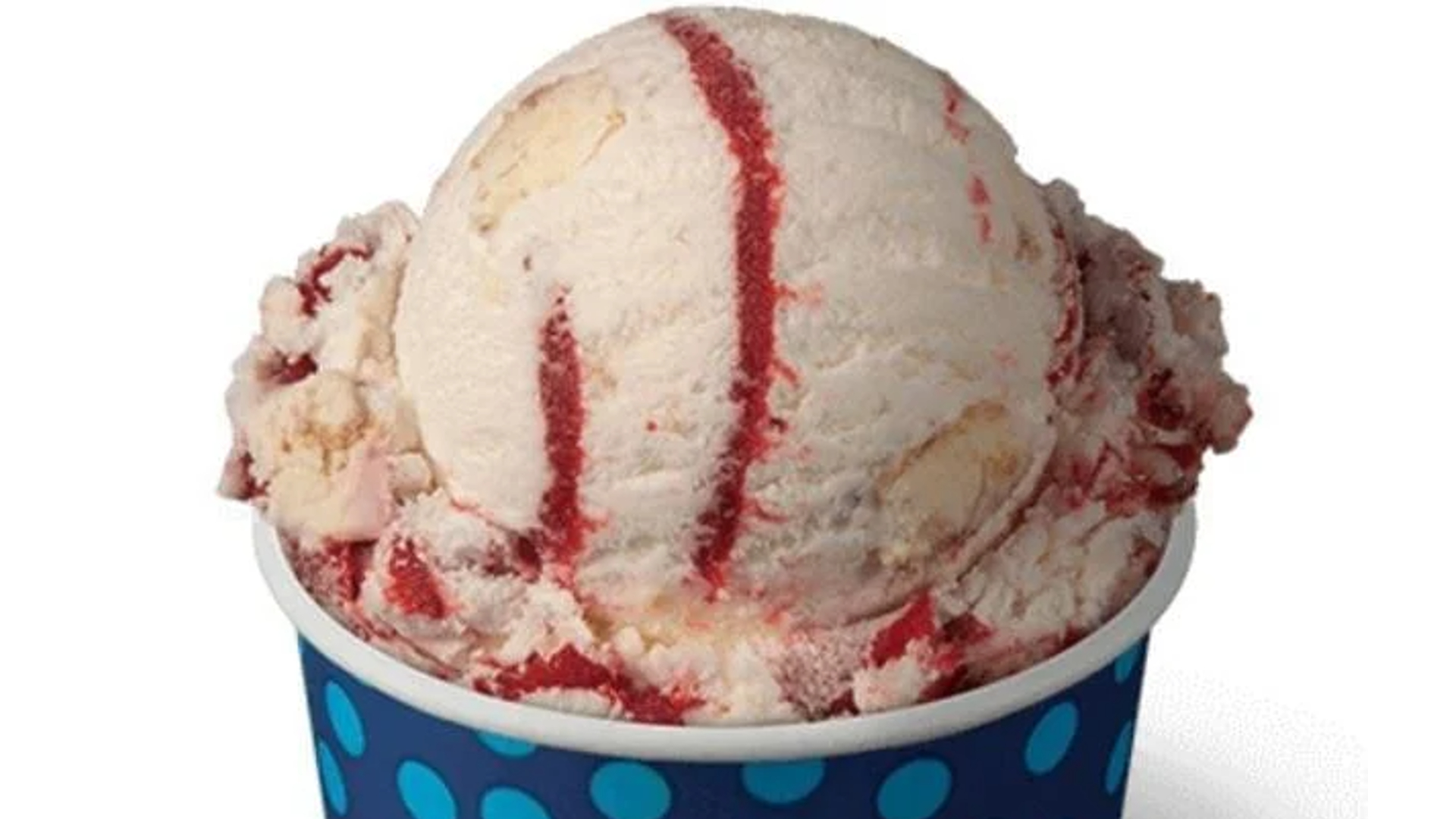 Strawberry Cheesecake
Another flavor staple from Baskin Robbins, the Strawberry Cheesecake ice cream features Cheesecake flavored Ice Cream with fluffy Cheesecake Pieces and Strawberry flavored Swirls. Topped with whipped cream and hot fudge, this can be one of those delicious treats, even on its own.
To elevate the experience, try the Baskin Robbins version of Strawberry cheesecake flavor with a waffle cone. The crunchy cone mixed with the soft cheesecake bites would be excellent for this frozen dessert.
---
Very Berry Strawberry
One of the classic Baskin Robbins ice cream flavors, Very Berry Strawberry is a delectably delicious strawberry ice cream loaded with chunks of real strawberries. Very Berry Strawberry is a go to if you want some fruity flavor on your ice cream.
If you have food allergies or follow a vegan diet, Very Berry Strawberry ice cream contains dairy or egg and this one might not be for you.
---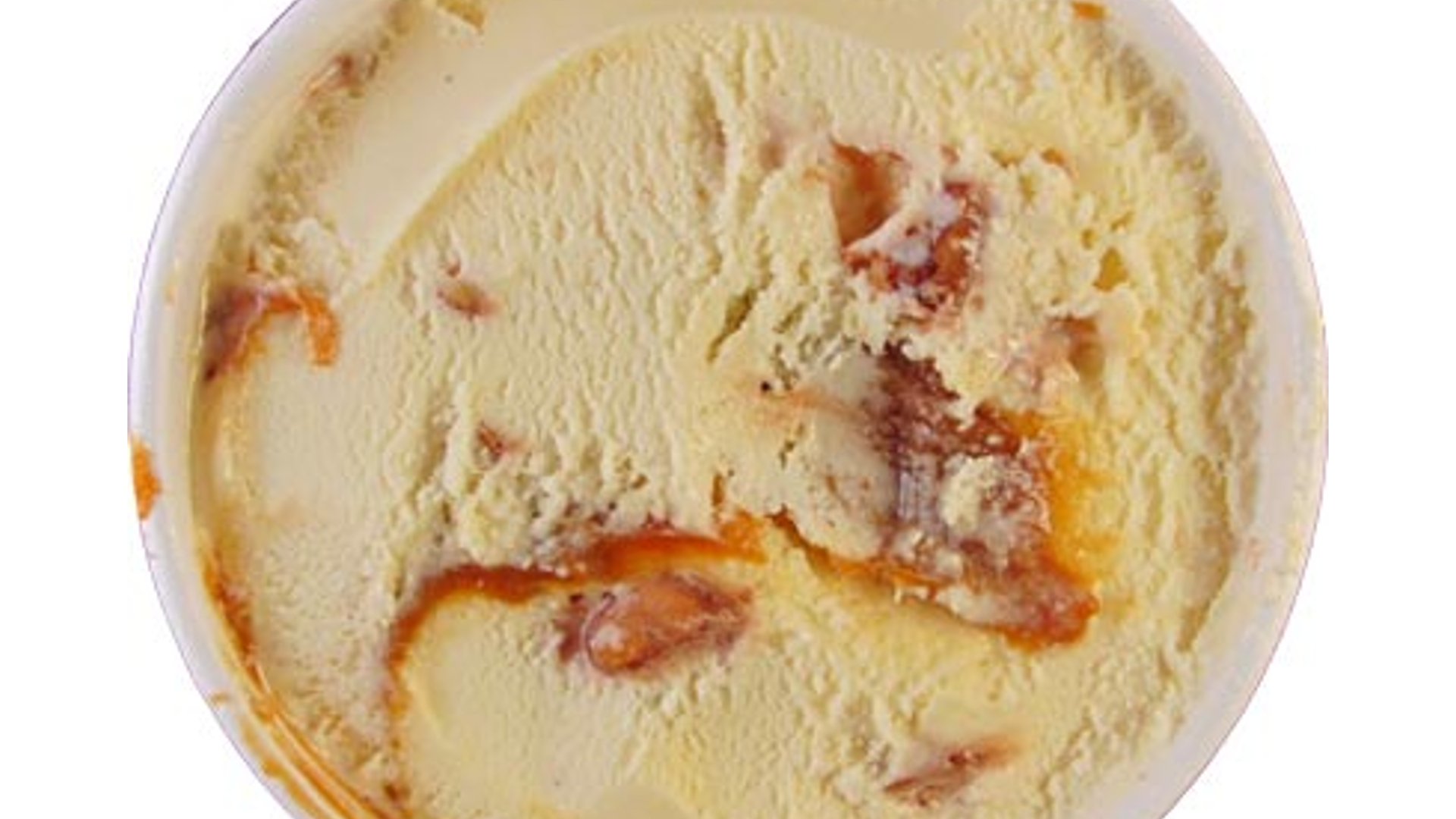 Pralines 'N Cream
Southerners might enjoy this ice cream as it has sweet praline-coated pecan pieces and rich caramel in creamy vanilla flavored ice cream. Baskin Robbins Pralines 'N Cream is a classic flavor, just like the butter pecan ice cream but an upgraded version.
Pralines 'N Cream may not be the best ice cream flavor at Baskin Robbins, but this is a high-end dessert that's worth a try. Pralines 'N Cream also has a caramel ribbon that adds another layer of delicious taste and works harmoniously with the crunchy nuts. Gluten-conscious folks can also enjoy the Pralines 'N Cream ice cream as a dessert as it is gluten-free.
---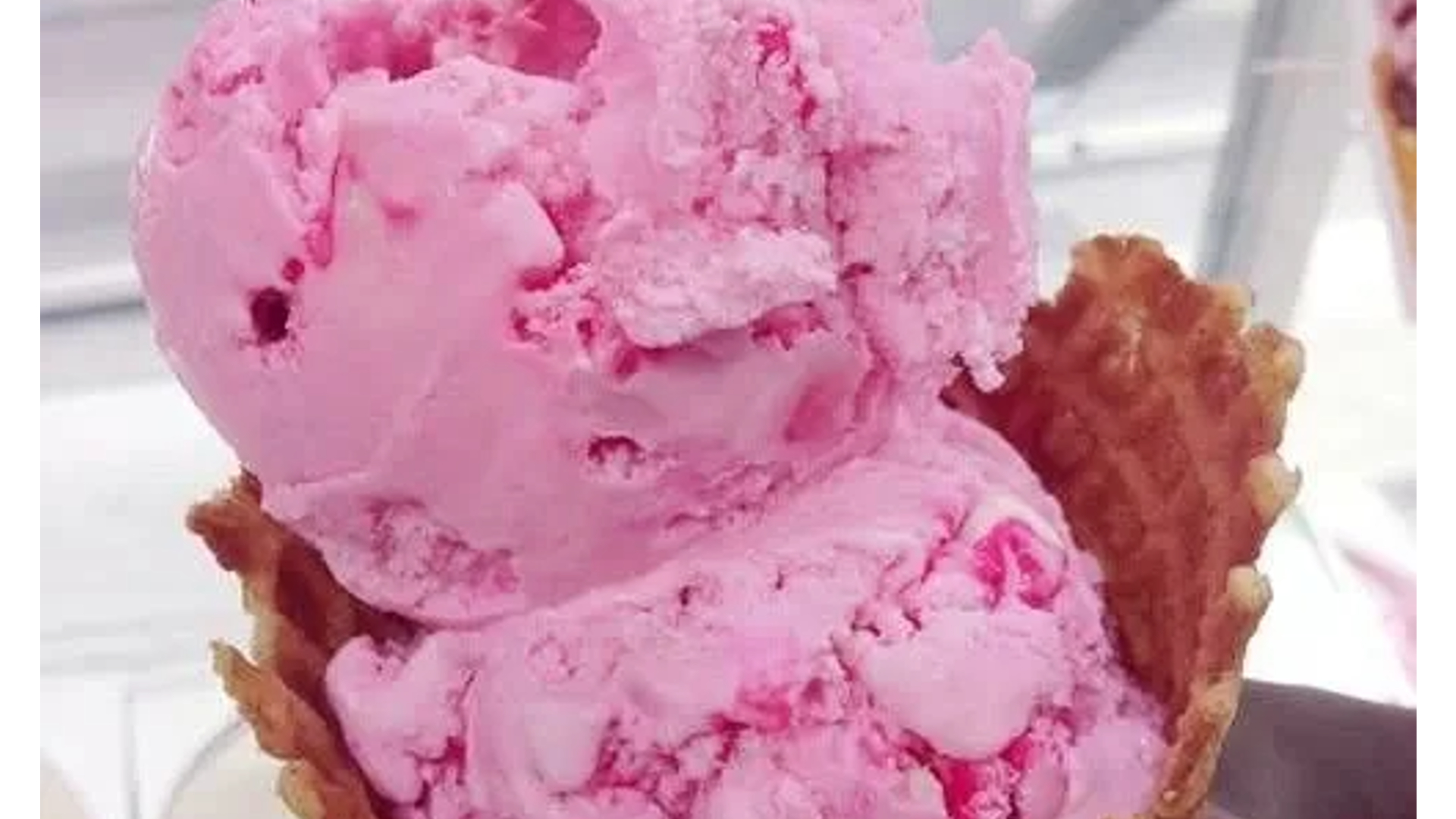 Pink Bubblegum
One of the unusual flavors that you would get in an ice cream, Baskin Robbins also have their Pink Bubblegum flavored ice cream. They actually created this flavor in1970 as a tribute to bubblegum lovers everywhere. The pink bubblegum ice cream is made with vanilla-based ice cream turned pink with bubble gum-flavor along with candy-coated real pieces of bubble gum.
With the mix of textures and the adorable pink color, this is truly a fun way to eat an ice cream with a unique Baskin Robbins flavor. You don't also need to go through the hassle of selecting any toppings or sauces as it is very good on its own.
---
Summary
When it comes to selecting the best or worst, it all boils down to someone's taste buds. You might not like the coconut milk taste from the nutty coconut, but some would enjoy the tropical vibe it brings. There are also cases where people would love to eat a coffee ice cream, but their taste buds have different preferences and they might not like the coffee ice cream from Baskin Robbins.
There are still lots of flavors from Baskin Robbins ice creams to choose from, like their Icing on the Cake that has a candy confetti ribbon. Some that are worth mentioning would be Cookies 'N Cream, Rainbow Sherbet, Chocolate Mousse Royale, Cherries Jubilee, and Oreo Cheesecake. Feel free to visit Baskin Robbins website for more updated information with their offerings.