Sweet, often creamy glaze made of sugar with a liquid, frosting is used to coat or decorate baked goods, such as cakes. It can be composed of water or milk that is often enriched with ingredients like butter, egg whites, cream cheese, or flavorings. Frosting and icing are actually almost the same, and there are different types of frosting that can be paired perfectly on your cake recipe.
If you are a new baker and are still learning your way, it is important to know the types of frosting to kick off your career. A frosting recipe will help you create amazing baked goods. Having a frosting on your cakes, cupcakes, or pies helps it hold the primary flavors of the items and brilliantly garnishes them.
Types Of Frosting
Cream Cheese Frosting
Best known for its sweet but tangy flavor, cream cheese frosting exudes a pale yellow color coming from the cheese. It is easy to make and only requires a few ingredients and supplies. A cream cheese frosting can be made of organic sugar, butter and cream cheese, plus a few drops of vanilla extract.
The texture of cream cheese frosting is described as very thick, soft, delicate, and rich. Instead of storing the cream cheese frosting at room temperature or warm temperatures, it is better to put it inside a refrigerator as it will quickly start to melt and be runny. When it comes to the usage, cream cheese frosting can be paired well with moist sponges like red velvet cupcakes, carrot cake, and hummingbird cake.
---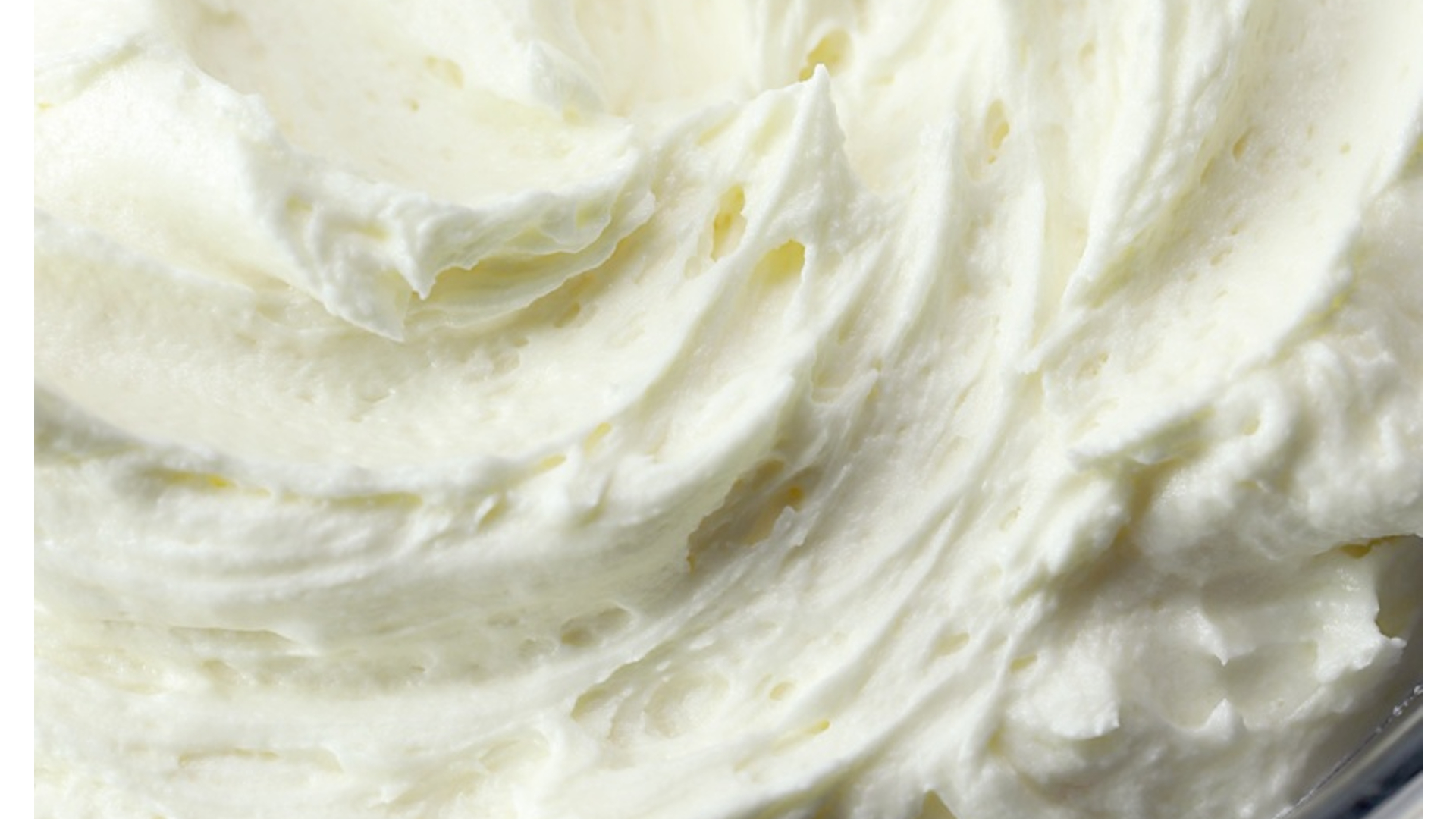 Whipped Cream Frosting
Also known as Chantilly cream frosting, whipped cream frosting is a common type of frosting that you may already have an idea of. Being a common type of frosting, it is very simple to make as you only need white sugar, a common sugar type, and heavy whipping cream. Just be careful when paying attention while making the whipped cream frosting as it is prone to over mixing and curdling.
Whipped cream frosting has a very airy and fluffy texture that is also very soft and prone to collapsing. That is why you should use the whipped cream frosting right away or keep it refrigerated as it will lose consistency over time. Whipped cream frosting is perfect for topping summer cakes such as strawberry shortcakes and berry cakes.
---
Classic Buttercream Frosting/American Buttercream
If you visit a bakeshop, you will see that the most common type of frosting being used will be the traditional buttercream frosting, also known as classic buttercream or American buttercream frosting. It only needs basic ingredients like butter and confectioners sugar or icing sugar and is very easy to apply.
With a thick and creamy texture, classic buttercream frosting can become slightly grainy or greasy if improperly mixed and it can also develop a thin crust over time. Since it will melt on warm temperatures, buttercream frosting is best to be used on cooled sponges. Most cake sponge flavors could pair well with buttercream frosting and it is commonly used for sheet cakes and cupcakes.
---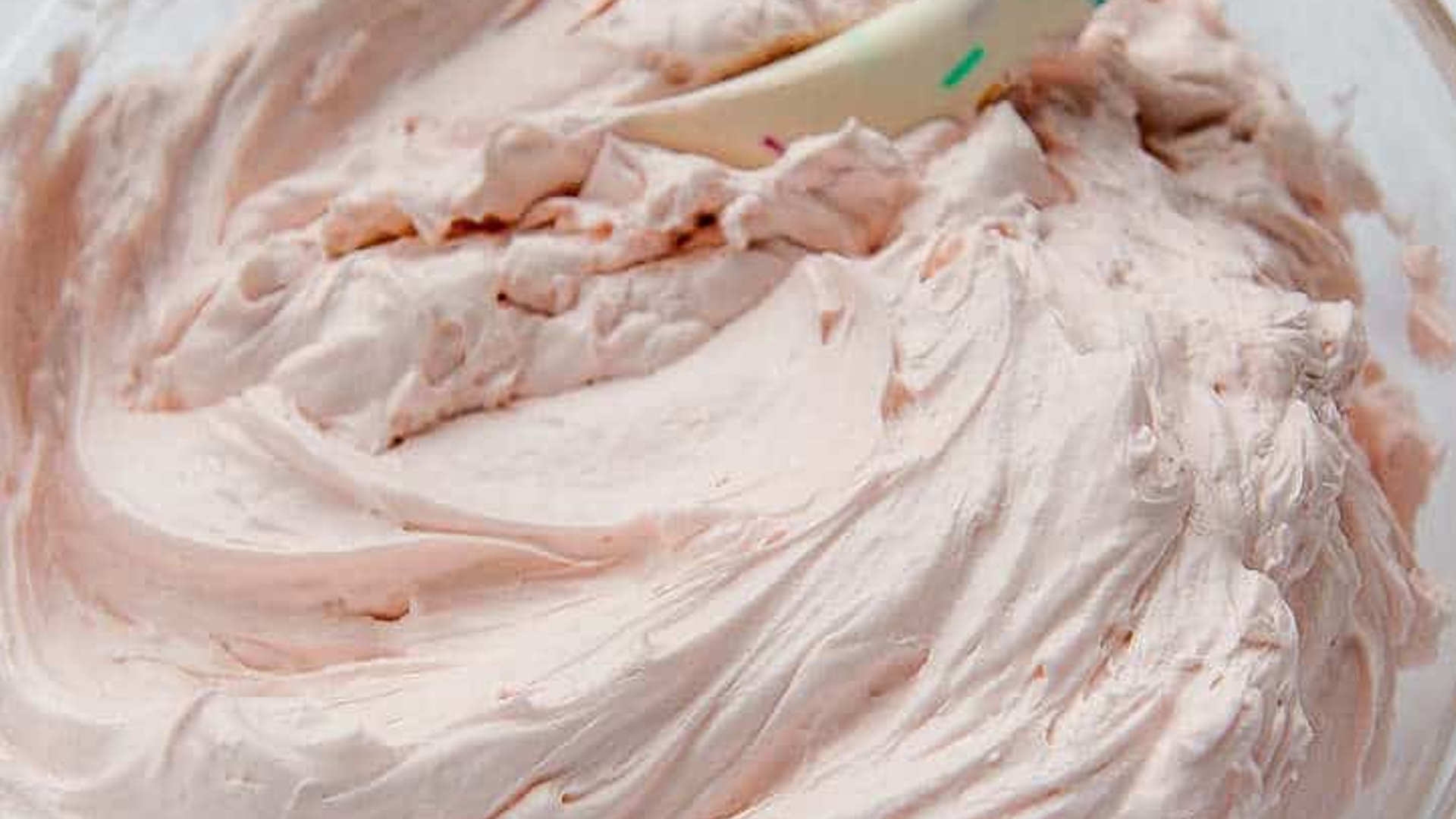 Italian Meringue Buttercream
This cubed butter meringue frosting is a staple in the cake baking industry due to its highly stable stiffness that can hold up relatively well in warmer conditions. The Italian Meringue Buttercream frosting is one of the firmest types of meringue and can be made of sugar syrup and egg whites.
Though Italian meringue buttercream frosting is considered as one of the hardest types of frosting to make, it is perfect for decorating birthday cakes, wedding cakes, and pies, especially for outdoor events as it can withstand the heat outside. To create a great Italian meringue buttercream frosting, you will need accurate measurements, temperatures, and mixing speeds.
The main components of the Italian meringue buttercream frosting are sugar, syrup, egg whites, and butter at room temperature. The challenging part would be the adding of sugar as you will need to gradually pour it from the side of the container and should not be directly poured to the eggs.
---
Swiss Meringue Buttercream/Swiss Buttercream
If you are looking for something subtle and less sweet than other types of frosting, the Swiss Meringue Buttercream frosting would be the perfect recommendation. This type of frosting is a basic buttercream frosting with a meringue base. The mild buttery sweetness of Swiss Meringue Buttercream frosting is used for wedding cakes to have that perfectly white coating.
The Swiss meringue uses sugar, egg whites and softened butter as its ingredients. Simply add the softened butter to the sugar and egg whites, then beat them together until you achieve the super fluffy texture. Making this frosting will require the use of a stove, mixer, and candy thermometer.
---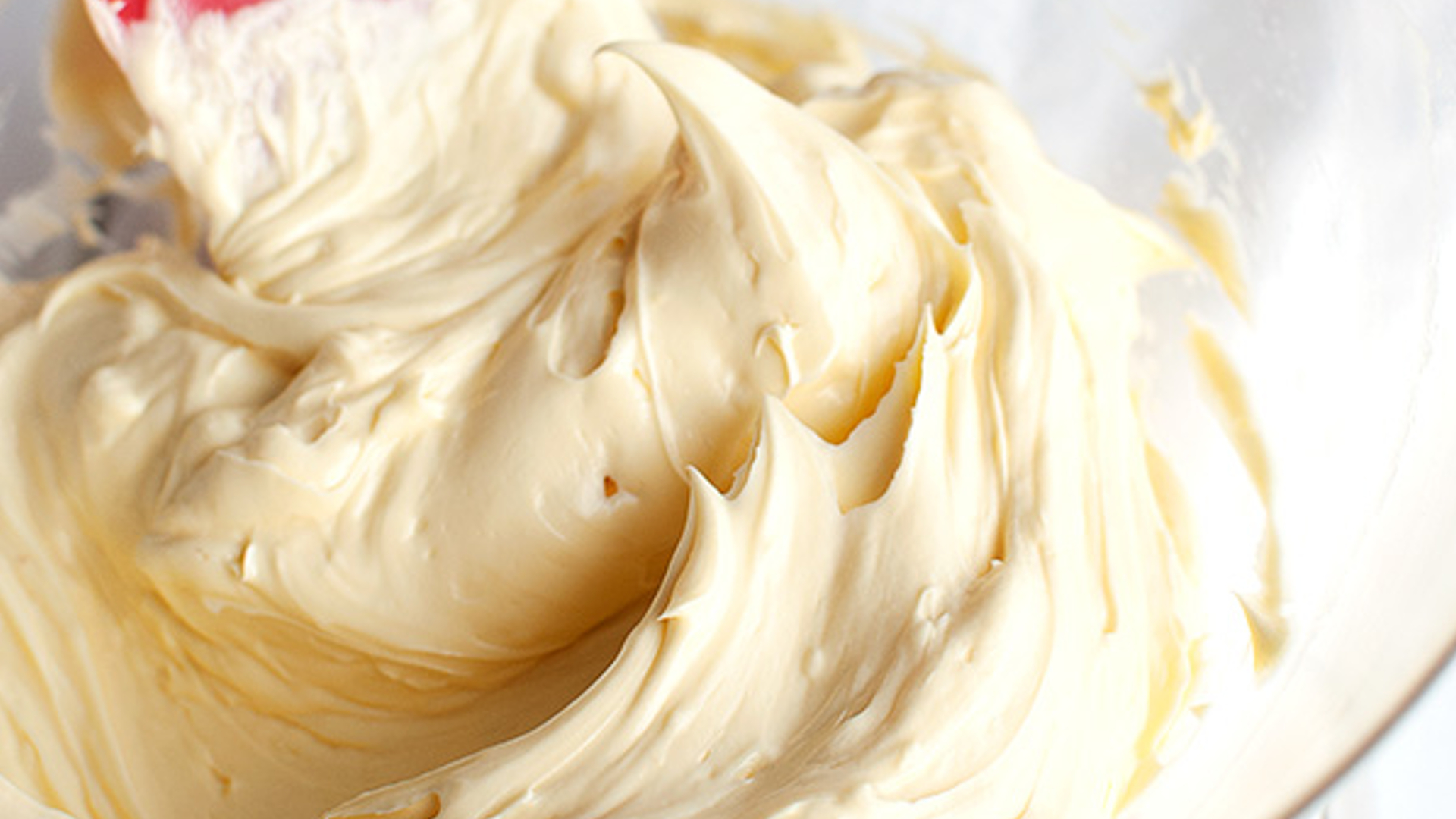 French Meringue Buttercream
This frosting is a variety of the traditional buttercream frosting. French meringue or French buttercream uses egg yolks, whole eggs, sugar, water and room-temperature butter. It is considered as cubed butter frosting and the richest of the buttercreams. The obvious difference from the other meringue frosting is that French meringue uses egg yolks instead of egg whites.
To make a French meringue, get some hot sugar syrup and pour it into egg yolks. Mix them well together until you achieve an airy and smooth mixture. This frosting is perfect for fillings, cupcake frosting, and the base for fruit tarts as it has creamy, thick, and silky consistency. When making a French meringue, make sure to monitor the sugar temperature and avoid it getting too hot and it may crystallize. To prevent salmonella, use pasteurized eggs when making a French buttercream.
---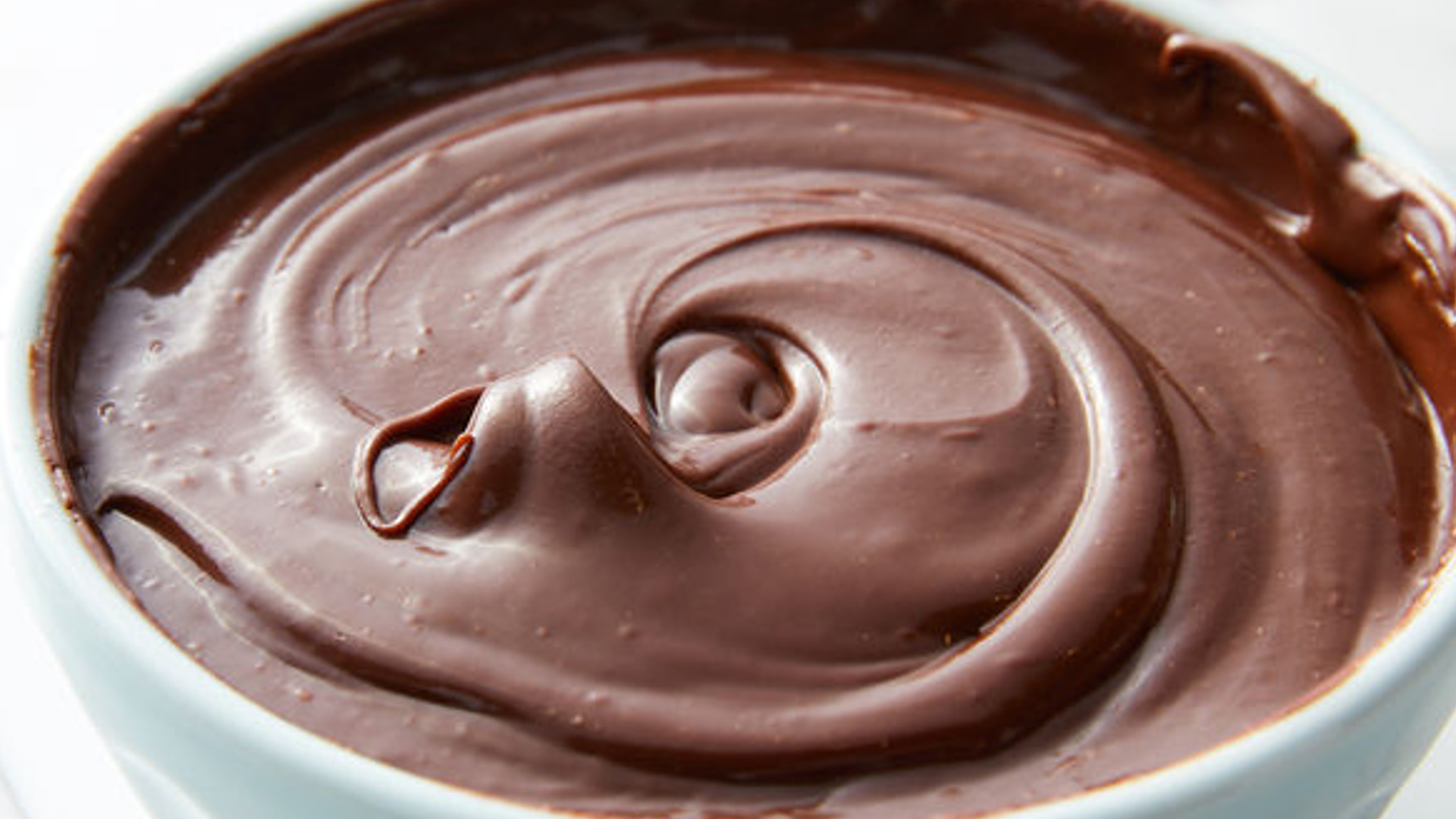 Fudge Frosting
This super-rich, chocolatey, and decadent type of frosting can be easily spread over cakes and can be piped on cupcakes perfectly. Plain sponges or tart desserts on fudge frosting as it is very sweet in nature, plus it is a creamy frosting. The appearance of this frosting is light brown to brown color.
To make a fudge frosting, you will only need chocolate bars or cocoa powder, butter, milk, powdered sugar, and vanilla. Combine them together until you achieve that creamy and smooth texture. Spread the finished frosting over yellow cake or piped onto cupcakes for that attractive baked goodness.
---
Seven-Minute Frosting
Seven-Minute frosting is an old-school frosting that has been popular since the early 1900s. It uses sugar, corn syrup, and water as the main ingredients and can hold its shape really well on baked goods. Since it is made of simple ingredients, the Seven-Minute frosting has a super sweet and subtle, not-too-rich flavor.
True to its name, this frosting can be made approximately within 7 minutes. Just mix the sugar, corn syrup, and water, then bring the mixture to a boil. You might also notice that it does not utilize butter, unlike the other types of frosting that uses butter as its base. The seven-minute frosting is perfect for decorating cakes, such as putting billows or swirls on cakes.
---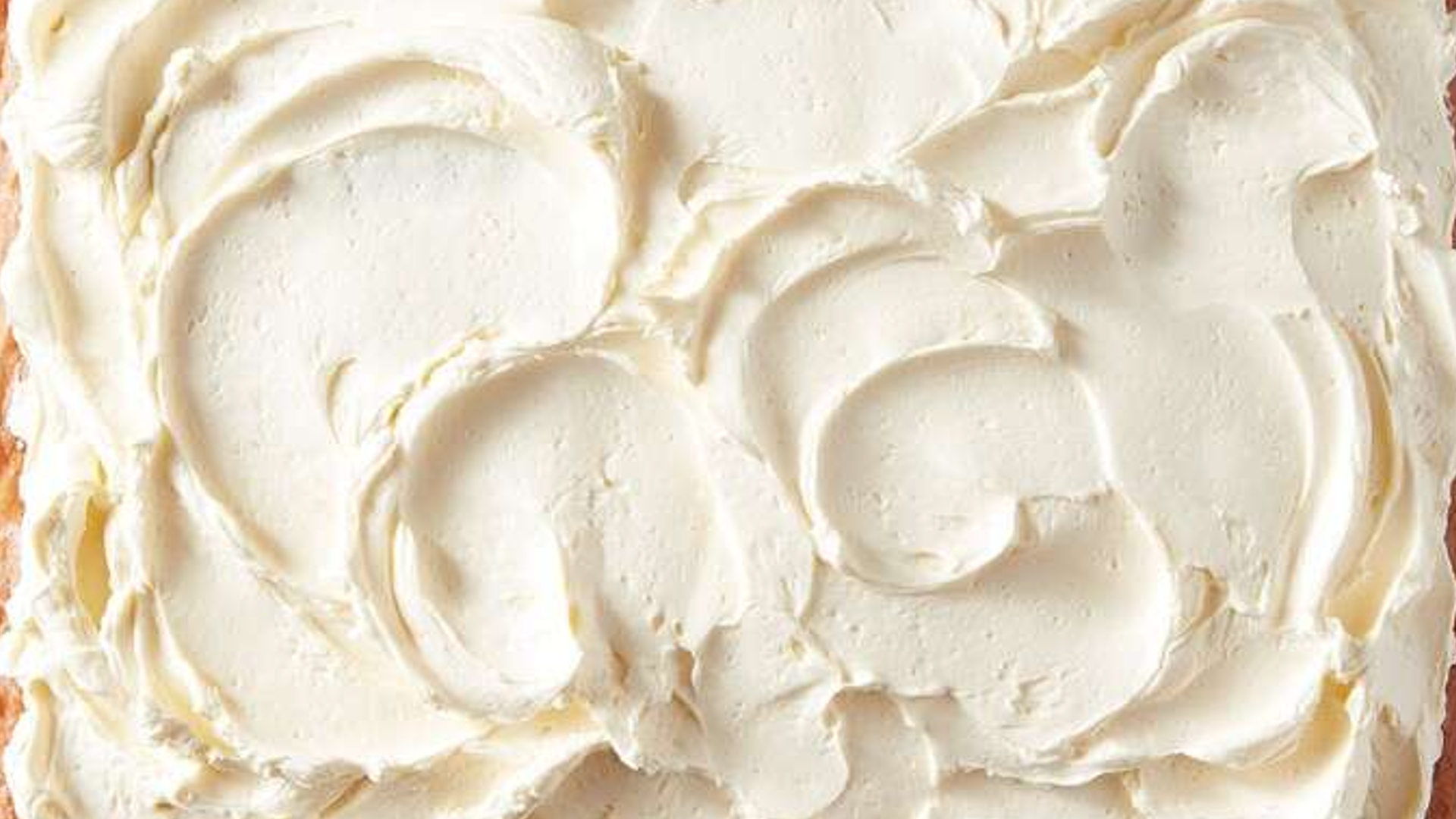 German Buttercream
German Buttercream is a pale yellow frosting with rich, smooth, and super airy texture. It is usually made with custard cream or pastry-cream butter with unsalted butter, egg yolks, milk, flour, cornstarch, and some salt. Compared to the other frostings, the German buttercream is less sugary.
The use of egg yolks as one of the ingredients provide that super custardy, like ice cream texture that is perfect to fill sweet pastries or cupcake frosting. Since German buttercream will melt quickly in warm air, avoid using it on cakes that need to be displayed outdoors or don't use it as a decoration frosting since the German buttercream can't hold its form well without convenient conditions.
---
Flour Buttercream Frosting/Ermine Buttercream Frosting
The Flour Buttercream Frosting or Ermine Frosting or boiled milk icing contains essential ingredients of a frosting such as flour, milk, butter, and sugar. This flour frosting has an airy, creamy, and silky texture and is usually found in pre-packaged supermarket pastries.
Due to the texture of Flour Buttercream frosting, it won't do well in high heat surroundings and as decorations. Boiling milk, sugar, and flour together and adding some butter once the mixture has cooled down is the basic process in making this flour frosting. It is also commonly used to frost red-velvet cakes and fill Ding Dongs and Twinkies.
---
Chocolate Ganache
Chocolate ganache is a very sweet frosting that is usually made with melted dark chocolate and heavy cream. You can also use milk, white chocolate instead of dark chocolate. Most bakers would love to use ganache as it is one of the richest, most versatile types of frosting.
Just like the cream cheese frosting, ganache is perfect for a cake topping or filling. Just add melted chocolate and cream in a 1:1 ratio to make a creamy, silky, and thick ganache. This is also a perfect example for a combination of frosting and icing. For that gorgeous glossy chocolate glaze on your brownies, add some ganache on top of them. You can also chill this to make chocolate truffles.
---
Rolled Fondant
Decorating your cake with a smooth and solid cover in different colors, rolled fondant can do the job very well. Rolled fondant is typically made with sugar, water, gelatin, or glycerin that makes it moldable and easy to sculpt into many shapes. You can use food coloring to give it an attractive and creative touch.
Since rolled fondant doesn't have any butter or cream on the lists of its ingredients, this is the neatest cake coating. Though it doesn't include butter or cream, it still tastes delicious and buttery like most types of buttercream. Making rolled fondant requires technical skills and a lot of ingredients and equipment, so it may take time to create your own masterpiece.
---
Other Commonly Used Frostings
There are other few types of exciting frostings that you can have for your cakes or other baked items. For that tangy and unique tasting frosting, check the Lemon Curd Frosting that is made with lime or lemon juice, lemon zest, butter, and sugar. This combination of ingredients gives this frosting that distinctively sweet and sour flavor.
If you are looking for that smooth and rich texture, have some Basic Vanilla Frosting. It is usually made with real vanilla or vanilla bean paste, softened butter, powdered sugar, and milk. The Cookie Frosting is a smooth and glossy paste made with organic milk and powdered sugar, sometimes almond extract or corn syrup.
The Glazed Frosting will give your baked stuff that shiny, smooth, gorgeous and thin consistency with some crispy crunch. This frosting is usually made with powdered sugar and water mixture; or chocolate that's perfect to dress cakes, cupcakes, donuts cookies, and many other sweet treats.
---
Frequently Asked Questions
Is Frosting the same as Icing?
While both exude the same usage to create exemplary cakes or other sweet goods, frosting and icing have their differences. When it comes to texture,  frosting is usually thick, creamy, and spreadable that won't harden when cooled. On the other hand, icing is typically thin, piped or drizzled on, and will harden when it cools. 
The usage of frosting is to thickly coat or top cakes and cupcakes. This is due to its consistency and texture. While icing is mostly used for decorations and for light sugary coatings, like those commonly found on cookies and donuts. Frosting also contains fat like butter and cream, while an icing is commonly fat-free. 
What's The Best Frosting?
When it comes to choosing the best frosting, it all boils down on where to use them and what's easier for you to create. If you are a beginner, try making those simple frostings first. Then you can try the other harder to make frostings later on. No matter what kind of frosting you use, it will definitely enhance your baked pastries such as cakes, cupcakes, donuts, muffins, pastries, and a lot more.