Do you enjoy cooking your favorite Chinese dishes? This post is for you if you love cooking. This article discusses the fundamental Chinese cooking tools that every kitchen should have. Professional Chinese chefs utilize these Chinese cooking utensils as well.
* If you buy through links on our site, we may earn an affiliate commission. For more details, please visit our Privacy policy page.
Continue reading if you want to know what these types of cooking utensils are.
Chinese Cooking Equipment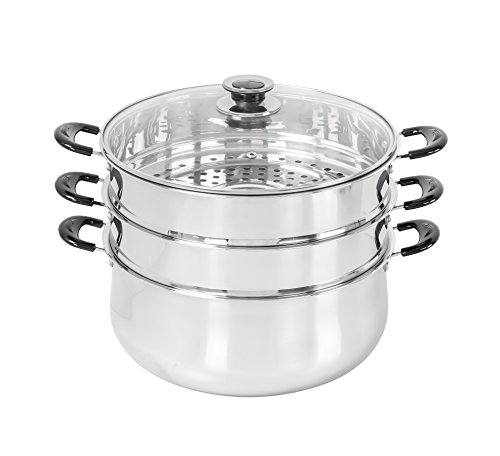 The metal steamer may be used to reheat a variety of foods, mostly rice-based Chinese cuisines and vegetables. The steamer may also be used to prepare steamed meals such as buns, dumplings, and different dim sum meals. It is a wonderful addition to any home, and it's much easier and convenient to clean compared to bamboo steamers.
The steamer pot features a Steamer pot includes 2 interchangeable Steamer Trays / Basket. One features smaller holes for rice, momos, and other tiny items, while the other has standard holes for buns, veggies, and fish.
Stay cool handles and a heavy Triply Bottom are included in this product.
You can purchase this by clicking on Amazon
---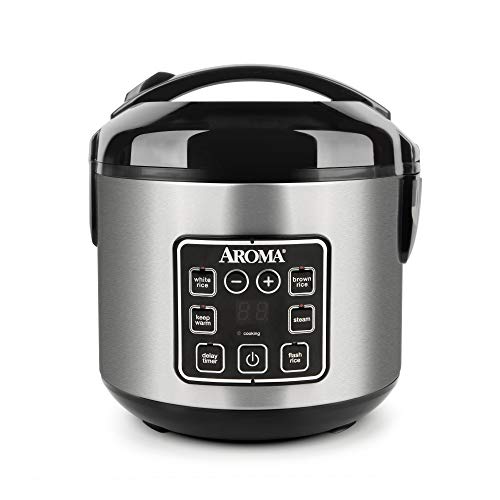 Chinese people love to eat rice. Rice is a staple Chinese food, that is why the rice cookers are an essential kitchen tools. The rice cooker is used practically every day in most Chinese kitchen. Rice cooked with an electric rice cooker is a lot more convenient. Prior to the invention of electric rice cookers, Chinese people cooked rice in pressure pot on the stove, but rice cooker cooking is safer and more reliable than hob cooking.
This rice cooker from Aroma Housewares has a multi-functional use. Whether you're craving a substantial jambalaya, steamed vegetables and rice, or even a scrumptious cake, your rice cooker can handle it all. The possibilities are as limitless as your imagination.
This product is user friendly. It features a four preset digital functions and an automated Keep Warm mode after the cooking is completed.
The built-in Steam feature lets you to make nutrient-rich dishes on top while rice, soup, or any other dish cooks below, saving you time without losing quality. Basically, it steams multiple dishes, such as meat and vegetables while rice cooks below.
Has a 15-Hour delay timer. The adjustable delay timer is ideal for busy families on the go, providing delicious dinners up to 15 hours ahead of time.
This item can store 2 to 8 cups of cooked rice. The cooked rice capacity is 8 cups. This product comes with a cup that must be used to cook the rice.
It has an upgraded inner pot. The included 8x Bonded Granite nonstick inner pot is more durable than ceramic and conventional pots, has a 100% toxic-free makeup, and can be washed in the dishwasher.
If you want to purchase this product, simply click on Amazon
---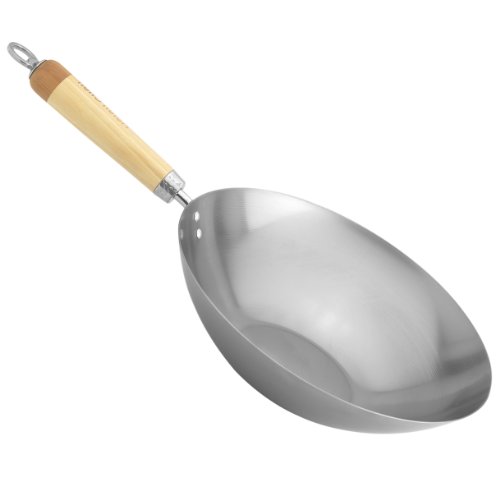 Many Chinese dishes, such as fried rice and stir-fried noodles, are prepared in a wok, which is a broad and shallow domed pot that gets extremely hot over a high heat.
Material: Alloy Steel
Brand: Helen's Asian Kitchen
Item Diameter: 12 Inches
Color: Silver
Helen's Asian Kitchen Carbon Steel Wok is perfect for stir frying, stewing, sautéing, steaming, braising, frying, and deep frying certain Chinese dishes.
This cooking utensil is made using 1.6-millimeter carbon steel with a two-tone heat-resistant bamboo handle. It also has a durable riveted structure and can be hung for convenient storage.
It also features a flat bottom design secures any burner. Works with gas, electric, and induction; carbon steel is recyclable, and bamboo is environmentally friendly.
To prevent rust, carbon steel is easily seasoned and maintained; comprehensive instructions are included in the package and a lifetime warranty against manufacturer's defects.
If you are interested in this product, click on Amazon
---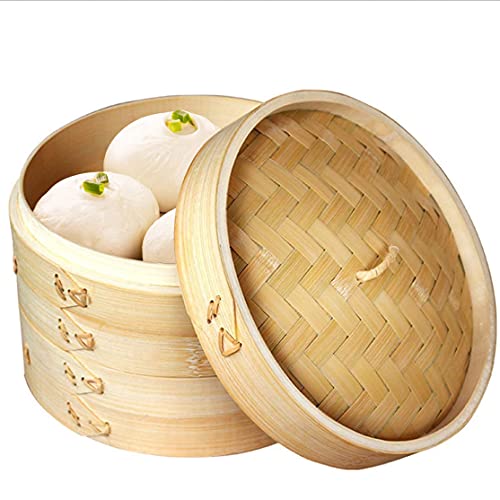 By stacking layer upon layer of bamboo racks, the bamboo steamer allows you to create multiple dishes at once while only using one burner and a wok. You can create dumplings and buns using a bamboo steamer for authentic Chinese cooking. Bamboo steamers are commonly associated with dim sum, although they may be used to steam just about anything.
Material: Bamboo
Brand: Sorfity
You may now prepare authentic Chinese cuisine utilizing the most delicate cooking method: steaming. This bamboo steamer from Sorfity is entirely handcrafted, and the steam does not flow backwards, ensuring that the meal is authentic and that the nutrients of the food is kept.
Natural bamboo was used in creating this product. There are 81 processes from bamboo to steamer, including removing moisture, maintaining toughness, making the bamboo steamer durable, and preventing cracks.
Boiling, simmering, or poaching food with a bamboo steamer is a gentler procedure. Bamboo steamers are ideal for steaming fresh vegetables, eggs, meat, poultry, whole fish, and shellfish in addition to classic Chinese foods like dumplings and buns.
The bamboo steamer is 10 inches long, making it ideal for use in a home kitchen. It's big enough to fit most meals, yet it's small enough to fit in most woks, pots, and pans. The stackable 2-layer design allows you to cook many items at once.
Buy this now on Amazon
---
Chopsticks are used in the kitchen to maneuver foodstuff and ingredients while boiling or frying, as well as to pick up cooked items from a hot stew pot or wok. Cooking chopsticks are longer than standard Chinese or Japanese feeding chopsticks, reaching lengths of over 12 inches (30 cm). Cooking chopsticks are flexible Chinese cooking tools that may be used for a range of functions, including mixing cake ingredients and beating eggs.
Material: Wood
Color: Brown
Brand: Donxote
Size – Length: 42cm/16.53 inches, weight: 95g
Ordinary eating chopsticks are short that they can scald your hands with hot oil when you fried food or create high-temperature steam when you steam food. Cooking requires a longer set of chopsticks. Donxote chopsticks can easily fry, deep-fried, pick up, and boil food. You'll never have to worry about burnt hands with the Donxote Extended.
Every element of the natural wood that was chosen for processing was delicately polished. The chopsticks are silky, full, and smooth, with no burrs and are soothing on the hands. They are wax-free and oil-free, and simple to clean, with natural plant paint on the surface.
Chopsticks made of wood should not be exposed to the sun. They should not be washed at high temperatures or immersed in water for an extended period of time. They should be dried with a dry cloth after cleaning.
Purchase this now on Amazon
---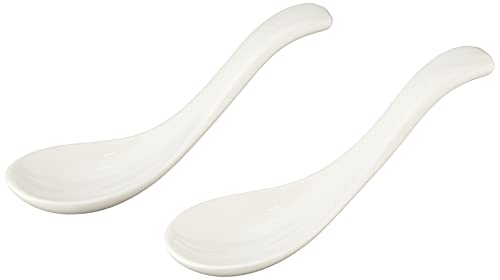 Chinese porcelain soup spoon is a necessary kitchen tool for eating different kinds of soups and porridges. Just like a clay pot, porcelain has an alkaline characteristic that can work as a natural sweetener and improve the flavor of the food. The porcelain soup spoon is also known for being the ideal size for Chinese wontons and dumplings. They're also made to complement traditional Chinese bowls.
Material: Porcelain
Number of Pieces: 2
Brand: Villeroy & Boch
Color: White
Style: Asian Spoon (2)
It is made of high-quality materials. Vitrified porcelain is used for improved strength and durability.
Good Packaging. Your spoon set will be sent carefully and securely wrapped, ensuring years of fun and entertainment. With dishwasher safe durability, you can get a bit more free time. Since 1748, Villeroy & Boch has been a leading maker of exquisite porcelain, glassware, and flatware.
Purchase this now by clicking on Amazon
---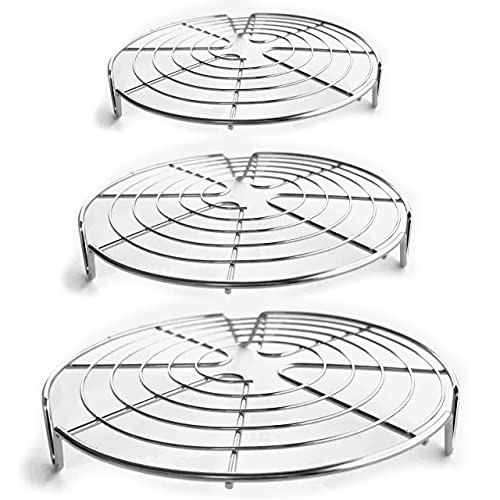 A shallower rack will likely work better if you're steaming a larger dish of fish in your wok.
Color: Silver
Brand: KITCHENATICS
Material: Stainless Steel
Metal Steaming Rack from KITCHENATICS is made of commercial grade 304 Stainless steel round cooling racks. Air fryers, pressure cookers, instapots, metal steamers, bamboo steamers, pots, and toaster ovens are all good options.
Their product is durable and built to last. The 3 Pack Round Cooling Racks for Baking are useful, practical, and adaptable. Air can circulate because of the 1-inch high legs. Best for baking bread, cakes, and pastries, as well as cooling them. Up to 575° F oven and grill safe.
Their product also features a multifunctional dishwasher safe oven racks. The excellent baking racks that can also be used as a pot cooling stand. Simply hand wash or put in the dishwasher to clean. These metal wire racks are lightweight, rust-resistant, and have no sharp edges.
If you want to purchase this item, click on Amazon
---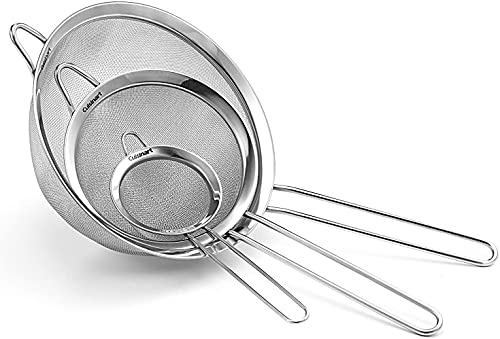 A fine mesh strainer has several various uses. It's used for anything from straining flour to separating spices from sauces to producing a variety of foods.
Material: Stainless Steel
Color: Silver
Brand: Cuisinart
Style: Art Deco
The Cuisinart strainer set consists of 3 sizes: 3-18 inch, 5-12 inch, and 7-7/8 inch. Sifting dry ingredients has never been easier. It also features a durable stainless steel mesh.
Simple to use and clean. This product is also dishwasher safe.
You can purchase this on Amazon
---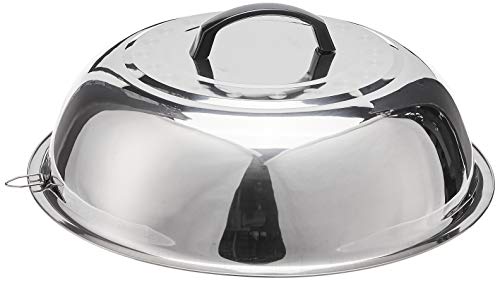 The wok lid is one of the most important Chinese cooking tools. The wok cover may be used to braise foods in your wok. When storing your wok, keep this lid on it to prevent dust from settling on the surface. Because most wok lids are made of aluminum, they are lightweight.
Material: Stainless Steel
Brand: Winco
Item Diameter: 14 Inches
Color: Stainless Steel
This wok lid from Winco has black plastic handle. It also features a mirror finish exterior, and it is convenient to wash and dishwasher safe.
If you are interested in this item, click on Amazon
---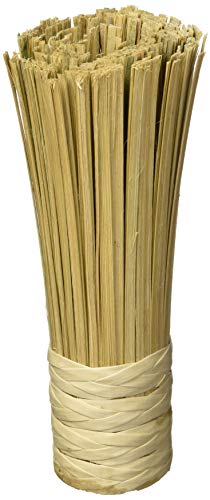 The bamboo wok brush is an essential Chinese cooking equipment for properly cleaning the wok, which is especially beneficial when using sticky woks. The wok brush can effectively clean the wok without the use of detergents while also preserving the wok's surface.
Because the wok brush is bigger than a standard dish brush, it can clean the wok much more quickly and conveniently. Cleaning sticky sauces, eggs, cheese, and other sticky items is a breeze with this tool.
Color: Brown
Brand: Wok Shop
Item Dimensions LxWxH: 9.29 x 2.01 x 1.81 inches
Wok Shop's bamboo wok brush is crafted completely of bamboo. Cleaning whisk is another name for it. It cleans your wok quickly and effectively. Professional grade for all commercial applications.
You can purchase this on Amazon by clicking here
---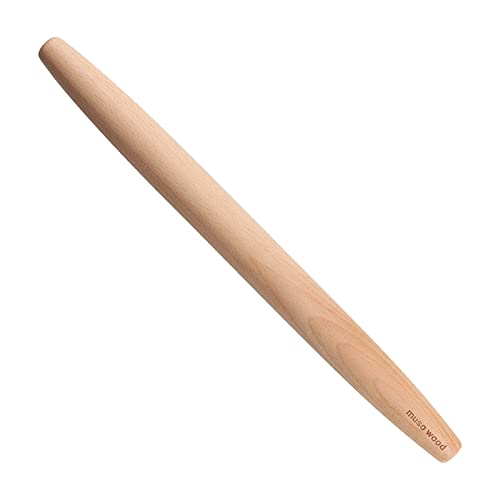 The rolling pin is essential for producing Chinese steamed buns, but it may also be used to knead bread, make noodles, dumplings, and various pastries. Rolling pins come in a variety of lengths and thicknesses, and each one serves a particular purpose. Although Chinese rolling pins lack handles, they perform similarly to Western rolling pins.
Color: Beech
Brand: Muso wood
Item Dimensions LxWxH: 16.18 x 1.69 x 1.69 inches
The rolling pin from Muso wood is made of solid European beech wood and tapered on both ends for easy rolling. The material beech wood is sturdy and durable, with excellent load bearing and breakage resistance.
It has been polished three times and treated three times with mineral oil, and it is absolutely safe to use. It has a silky texture and does not adhere to the dough.
If you want to purchase this item, click on Amazon.
---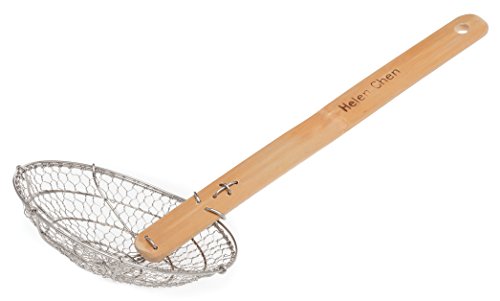 A Chinese scoop strainer is primarily used to strain meals from liquids such as water, broth, or even oil. It is a useful tool in Chinese cuisine for lifting fried fish after it has been deep-fried, as well as for removing noodles, wontons, dumplings, and other meals from boiling water.
Material: Stainless Steel, Bamboo
Color: Silver/Brown
Brand: Helen's Asian Kitchen
Style: 7-Inch, Bamboo
Helen's Asian Kitchen Stainless Steel Strainer with Bamboo Handle scoops up items and drains hot oil and boiling liquids securely and completely.
Their product is stain, discoloration, and rust resistance. It won't react with foods or add a metallic flavor.
Features a bamboo handle. During usage, the natural bamboo handle remains cool and does not transfer heat to the hands.
It can also be used for draining noodles or spaghetti, blanching vegetables, deep frying, and more. Food sits firmly in shallow mesh basket to prevent splashing and mess.
Very easy to clean. Hand wash it with warm, soapy water. This utensil is lightweight and durable with great balance for optimum control and fatigue-free use. I can also be hung for convenient storage.
If you are interested in this product, buy this now on Amazon
---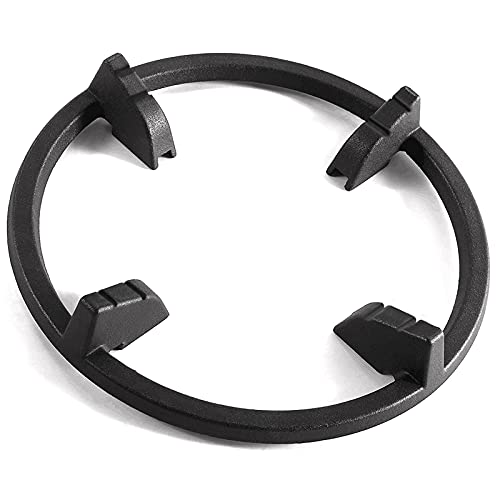 A wok ring goes on top of your current burner, preventing your wok from sliding when cooking. The wok burner is recognized in Chinese cuisine for producing high-pressure, huge flames that provide the high instantaneous heat required for authentic Chinese stir-frying. If your stove has a cast iron or steel grate, the wok ring comes in handy.
Brand: MCAMPAS
Color: Black
Material: Cast iron
The cast iron wok ring from MCAMPAS Store has precise grooves on the bottom, so it doesn't move around when cooking on a gas stove. To manage the heat range, the gas burner is securely detached from the wok ring. It can also handle a frying pan with a circular bottom. The humanized designs cater to the requirements of various households.
Purchase this on Amazon now
---
You can use any spatula or ladle for most stir-fries, but for dishes such as fried rice, glutinous rice cakes, or anything else that might stick to your wok, a highly durable spatula that really scrapes up the flavorful portions on the bottom of the pan is really convenient.
Color: Wok Spatula Silver
Brand: GXONE
Size: 14.7 Inch
GXONE's metal spatula is built of thicker 304 stainless steel of the highest quality.
It also holds up to the tough use of home cooks and professional chefs because to its ergonomic design.
Its size is 14.7-inch in length,3.8-inch in width,212g in weight. This kitchen tool is dishwasher safe.
You can buy this now on Amazon
---
Ginger is a staple ingredient in Chinese cuisine, and it is better to use fresh ginger root rather than powdered ginger for a true ginger flavor. A ginger grater is essential for effectively grating these ginger roots.
Color: Yellow
Material: Stainless Steel
Brand: Deiss
This Deiss ginger grater is easy to use and built to last. The Hand Grater boasts a comfortable, non-slip grip and a razor-sharp stainless steel blade that won't rust. Its curved sides make it incredibly rigid, allowing you to apply more force as necessary.
If you are interested in this product, click on Amazon
---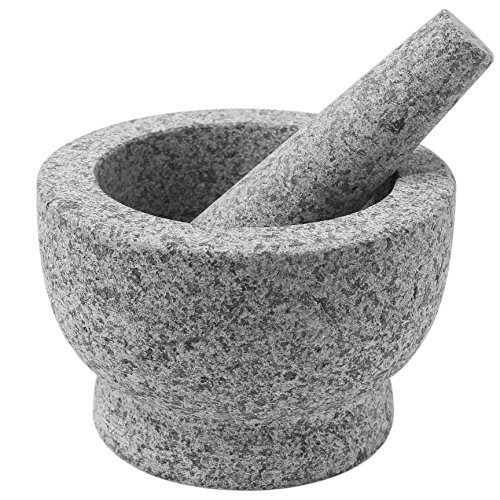 A mortar and pestle is often used in Chinese cooking to smash fresh spices, herbs, or garlic and to prepare pastes. The bowl is normally approximately 4″ in diameter or length, depending on form, with 2 or 3 ounces capacity, and the mortar is typically around 3″ tall with 2″ to 3″ diameter. Although, there are larger and smaller alternatives, and the basic guideline is to select the appropriate size based on the number of components you'll be grinding.
Material: Granite
Brand: ChefSofi
Color: Grey
Capacity: 2 Cups
This mortar from ChefSofi will not slip on your kitchen countertops due to granite's natural durability and weight, and will stay in place during the grinding process. Their pestle has a failsafe grip, sliding through the interior of the mortar without the need for extra hand motions, which would result in ingredient loss and messes on the kitchen counter. You will obtain a classic, multipurpose kitchen tool by purchasing this stoneware set, which will make cooking a delight.
This mortar and pestle has several uses. Take use of your new stone motar and pestle set's numerous culinary applications to make your life easier! To make homemade salad dressing, sauces, and condiments like fresh mustard, quacamole, pesto, salsa, chutneys, and more, pulverize nuts, seeds, ginger root, and garlic in your mortar.
Buy this product now on Amazon
* If you buy through links on our site, we may earn an affiliate commission. For more details, please visit our Privacy policy page.