Are you craving for noodles, but there are no Asian restaurants in your area? No worries, we can walk you through on how to make homemade Chinese noodles from scratch. If you are interested in making homemade noodles, scroll down and continue reading.
How To Make Fresh Noodle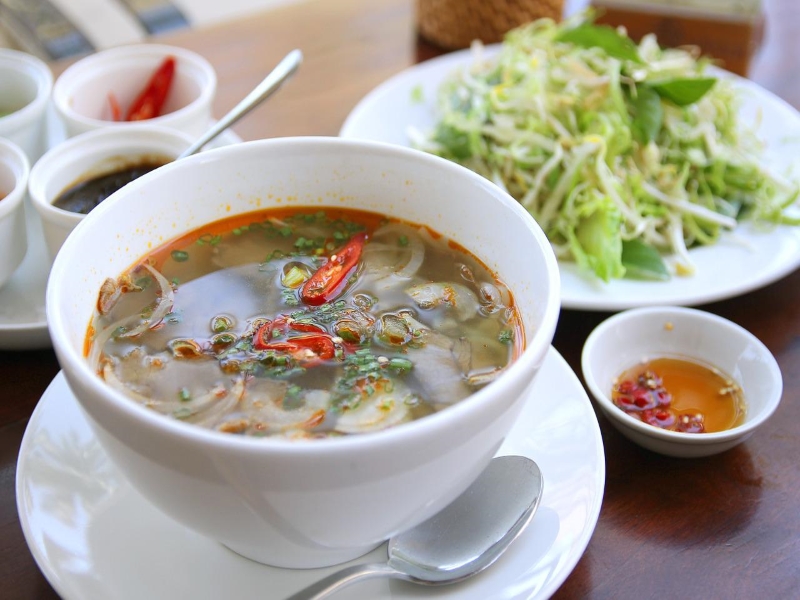 What Is Noodles?
Noodles are a kind of unleavened dough that is rolled flat and sliced into long strips or strings before being stretched or extruded. Noodles can be kept in the fridge for a short time or dried and saved for later use. Sauces can be added to noodle recipes, or noodles can be added to soups. Many nations consider noodles to be a staple food.
Noodles are often cooked in boiling water with the addition of cooking oil or salt. They're also frequently deep-fried or pan-fried.
---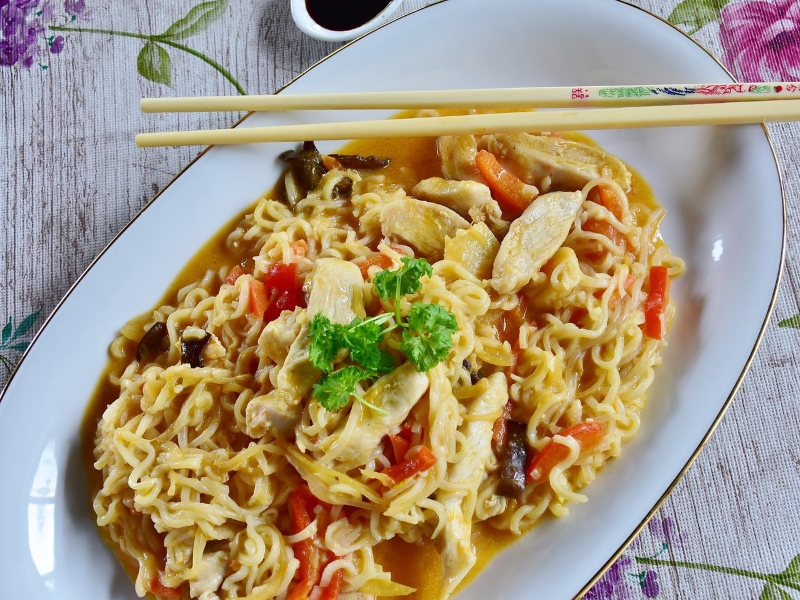 Chinese Noodles
The ingredients, form or width, and method of preparation of Chinese noodles vary greatly depending on the place of production. They are a major component of most regional cuisines in China and other countries with large Chinese communities residing abroad.
Noodles in China are often prepared from wheat flour, rice flour, or mung bean starch, with wheat noodles being more frequent in northern China, and rice noodles being more popular in southern China. To give wheat flour noodles a distinct color or taste, lye, egg, and cereal can be added. To get a different texture and softness of the strands of noodles, egg whites, arrowroot, or tapioca starch are also occasionally added to the flour mixture in small amounts. Typically, hard wheat flours are used to make Chinese style noodles, which have a bright creamy white or bright yellow hue and a firm texture.
Compared to many Western noodles and fresh pasta, Chinese wheat flour noodles are often formed from salted dough, and so do not need the addition of salt to the boiling liquid. Chinese noodles cook rapidly as well, taking less than 5 minutes to get al dente and some as little as a minute to finish cooking, with thinner noodles taking less time. Salt is seldom used in Chinese noodles produced from rice or mung bean starch.
---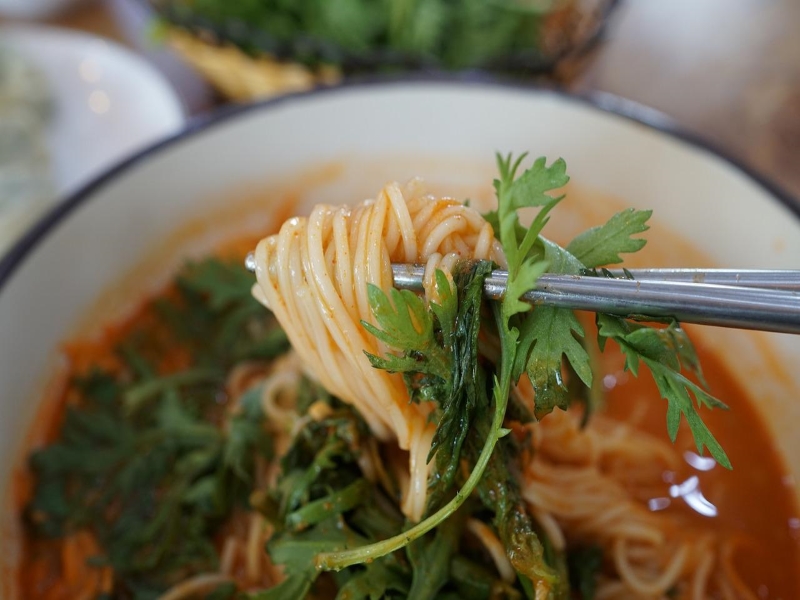 Types Of Chinese Noodles
Wheat Noodles
Simple ingredients such as wheat flour and water are used to make these type of noodles. When making dried noodles, salt is usually always included in the recipe.
Lye-water or Egg Noodles
Due to the use of lye or egg, the texture is a lot chewier, and the color is yellow. This type of lye-water noodle has a particular fragrance and flavor that some people describe as "eggy".
Rice-based Noodles
These type of noodles are normally prepared with simple ingredients, rice and water, with no salt added. Some manufacturers may opt to add different plant starches to change the texture of the noodles, which is not usual.
Starch Noodles
Plant starches are used to make these type of noodles. Mung bean starch noodles are typically cut with tapioca starch to increase chewiness while diminishing costs of production.
---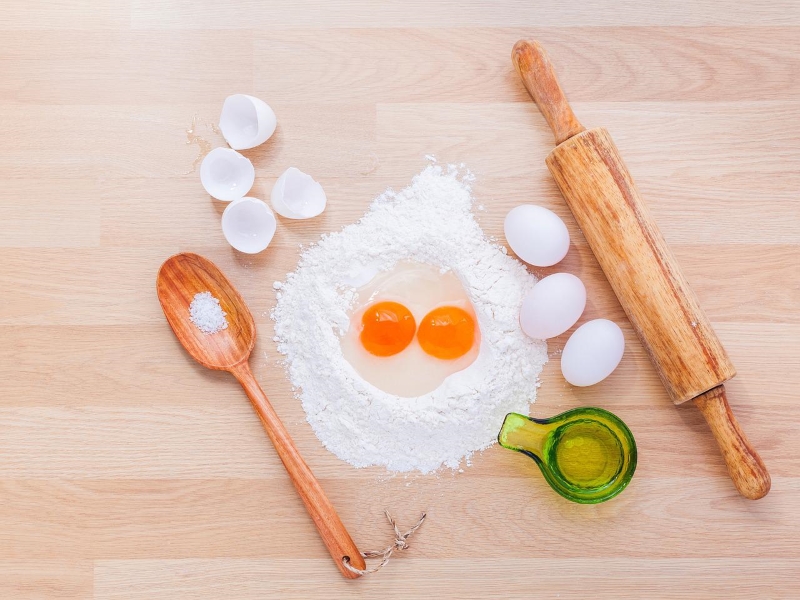 Homemade Noodles Recipe
Ingredients
2 cups all-purpose flour
2 eggs large-sized
1 tsp salt
2 tbsp milk
Additional flour if necessary
Instructions
Combine the flour and salt in a medium mixing dish. Mix everything together with the use of a fork. You can also use a mixer for your convenience. Make sure to set it on a low speed.
Then, add eggs and milk to the bowl. Stir everything together with a fork. Add more flour if necessary.
Once the dough has been formed, spread out the dough onto a surface and dust it with a little flour. Then, knead gently to produce a smooth dough. Make sure to use well floured hands to knead the dough.
Next, allow 10 minutes for the dough to rest. Knead the dough a couple more times once it has rested to remove any air bubbles.
Prepare your work surface. Using a rolling pin, divide the dough into 6 sections on a lightly floured surface until it is approximately 1/8 inch thick or paper thin.
Cut the thin dough into noodles with a sharp knife or a pizza cutter to the desired size. You have the option to use a pasta roller to roll and cut the dough instead of rolling and cutting it by hand.
You can either cook the delicious noodles immediately, usually for around 3 minutes in boiling water or stock if you want a noodle soup, or just allow the noodles to dry overnight before sealing in an airtight container, and them frozen for up to 3 months.
---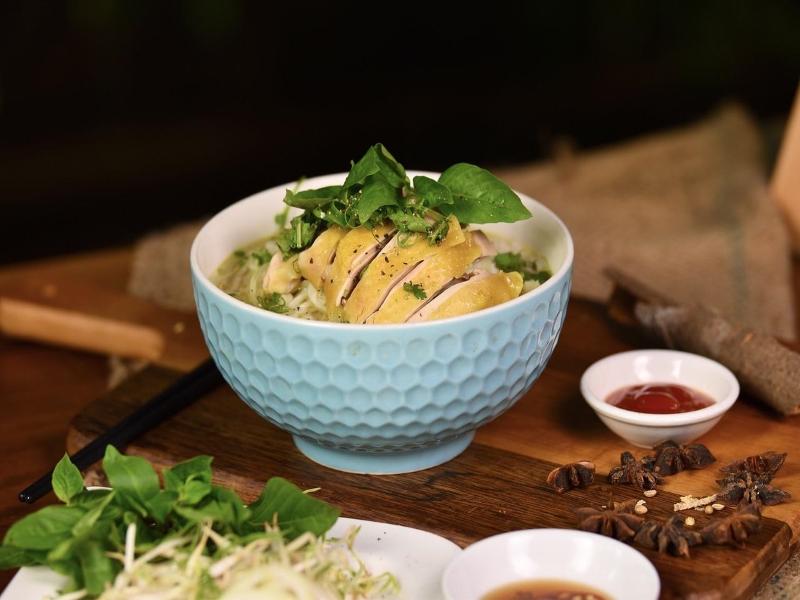 Homemade Chicken Noodle Soup Recipe
Ingredients
2 ribs celery , diced
1/2 Tablespoon butter
1 clove garlic , minced
4 large carrots diced
1 teaspoon salt , to taste
10 cups chicken stock or broth
1/2 teaspoon freshly ground black pepper , to taste
1/8 teaspoon dried sage
1/8 teaspoon dried rosemary ,or more, to taste
3 cups rotisserie chicken
1/8 teaspoon crushed red pepper flakes
1 batch homemade egg noodles , or 5 cups dry egg noodles, or pasta noodles
Instructions (Cooking Time: 20 Minutes)
In a large stock pot over medium-high heat, melt the butter and add the chopped celery and carrots. Saute it for 3 minutes, then put the garlic. Cook it for another half a minute.
Season with rosemary, sage, crushed red pepper, salt and pepper. However, before adding salt, make sure to taste the broth first to know if you need additional salt. Taste and adjust seasonings as required using a tablespoon of chicken bouillon cubes or granules.
Bring the stock to a boil. Then put the noodles, and cook until al dente. You have the option to use your uncooked handmade egg noodles or dry store-bought pasta.
If you're using store-bought noodles, make sure you don't overcook it. As soon as they are just just tender, remove the saucepan from the heat. When you remove the saucepan from the heat, the noodles will continue to cook, and you don't want them to get soggy.
Add the rotisserie chicken meat to the mix. Taste the broth and adjust the spices if necessary.
Freeze leftovers in an air tight container for 4-5 days, depending on the quality of the chicken you used.
Nutrition Information
Calories: 256 Kcal
Carbohydrates: 22 grms
Protein 19 grms
Fat: 9grms
Sodium: 421 mg
Cholesterol 61 mg
Fiber: 1 g
Saturated Fat: 3 g
---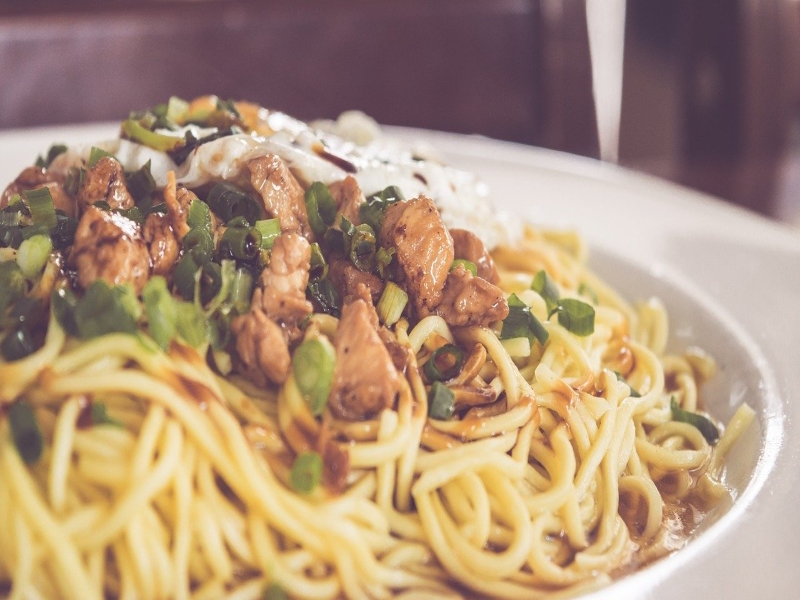 Tips For Making A Successful Handmade Noodles
It is best to use bread flour to make handmade noodles. The development of gluten in the dough will give your homemade noodles a nice chewy consistency. Using gluten-rich flour, such as bread flour or strong flour, makes a significant effect. However, if you really need noodles and don't have access to bread flour, all-purpose flour can be substituted.
Avoid adding lots of water. Do not add more water since the dough may appear dry and lumpy at first. If you use too much water, the noodles will become gummy. We want the homemade noodles to be springy. You just have to trust the process and allow adequate time for the flour to absorb moisture.
When rolling and cutting, use a lot of flour. When you cut the noodles with a knife, the layers of dough are pressed together. To prevent sticking, dust both sides of the dough generously before folding and cutting. One of the reasons to avoid adding too much water in the dough is to avoid it from sticking together.
Keep the desired thickness in mind. Because the noodles expand when cooked, whatever thickness you observe while cutting the raw dough will be much thicker when cooked. During rolling and cutting, always keep this in mind. It's possible that you'll need to roll out the dough and cut the noodles thinner than you expect.
Putting the dough through a pasta machine is the easiest way to obtain handmade noodles to the appropriate thickness. So, if you enjoy making handmade noodles from the scratch, you might want to consider purchasing one. A rolling pin, on the other hand, can be used. It simply needs a bit more effort.
---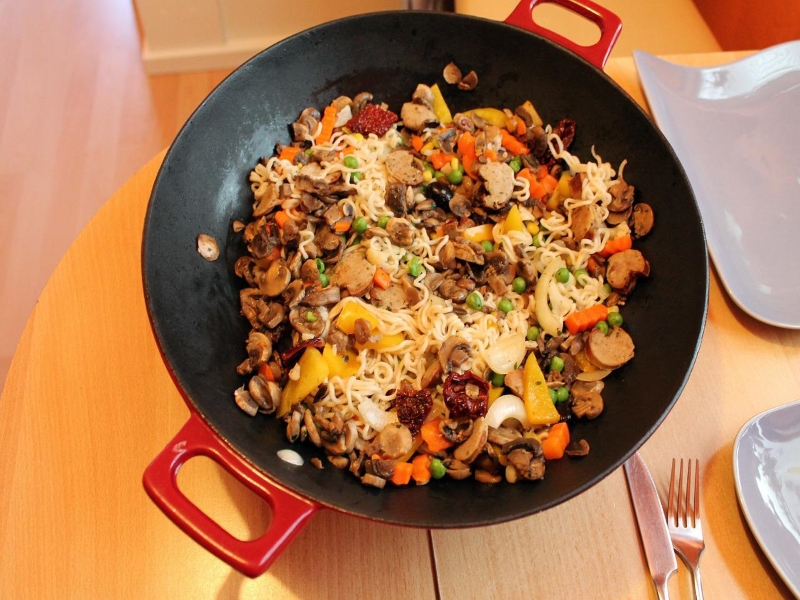 History Of Noodles
A book from the Eastern Han era, 25–220 CE, has the earliest documented mention of noodles. Noodles produced from wheat dough were famous among the Han dynasty's people. In China, the earliest evidence of noodles dates back 4,000 years ago. At the Lajia archaeological site in 2005, archeologists have found a pottery dish with 4000-year-old noodles. These noodles are reported to look like lamian, a Chinese noodle. Millet belonging to Panicum miliaceum and Setaria italica were identified by analyzing the husk phytoliths and starch grains found in the sediment linked with the noodles. Other researchers, on the other hand, doubt that Lajia's noodles were made entirely of millet. It is challenging to make pure millet noodles, it's unsure if the analyzed residue clearly came from Lajia's noodles, starch morphology after cooking shows distinct alterations that don't match with Lajia's noodles, and it's unclear whether the starch-like grains from Laijia's noodles are starch because they demonstrate some non-starch qualities.
East Asia
Udon, made from wheat, were modified from a Chinese recipe as early as the 9th century in Japan. During the Joseon Dynasty of Korea (1392–1897), improvements such as buckwheat noodles (naengmyeon) were produced. By 1900, ramen noodles had become popular in Japan, based on southern Chinese noodle meals from Guangzhou but named after the northern Chinese lamian.
---
Types Of Noodle Dishes
Baked Noodles
Noodles that have been boiled and drained are mixed with other ingredients and baked. Many casseroles are common examples of this dish.
Basic Noodles
These noodles are boiled in broth or water before being drained. Other items can be added to the noodles, or the noodles can be eaten plain with a dipping sauce or oil to be added at the table. Noodles are often supple and absorb flavors.
Chilled Noodles
Examples of this type of noodles are Thai glass noodle salad and cold udon. The noodles are consumed cold, and occasionally paired with a salad.
Fried Noodles
The noodles are stir-fried with a variety of meats, veggies, fish, and dairy items. Chow mein, lo mein, mie goreng, hokkien mee, several types of pancit, yakisoba, Curry Noodles, and pad thai are among examples this type of noodle dish.
Noodle Soup
The noodles are prepared in broth. Phở, chicken noodle soup, ramen, beef noodle soup, laksa, mie ayam, saimin, and batchoy are among the popular dishes.