Ramen is a Japanese Noodle soup made from Noodle Wheat with some add-ons meat or fish broth. It also consists of miso sauce and pork, menma and scallions as additional topping. No wonder Japanese Ramen has now become a famous soup in other countries. Because of this there are now a lot of Ramen cookbooks available in the market nowadays committed to help make ramen at the comfort of home.
* If you buy through links on our site, we may earn an affiliate commission. For more details, please visit our Privacy policy page.
I myself personally love to eat Japanese Ramen wherein I make it a point to eat Ramen at least once a week. But when I have the best ramen books with recipes on hand, I can make Ramen Noodle anytime I want.
What are the Best Ramen Noodle Recipes Cookbooks
In here, you will find the top ramen cookbooks with the best ramen recipes. These are well researched ramen books with content written by of course ramen loving chefs that provides ramen recipes as well as new ways to make and use ramen noodles dishes.
A cookbook written by David Chang, a 32-year old chef that started Momofuku Noodle Bar in 2004 located in downtown Manhattan. Aside from its Asian-American recipes inside the book, it also tells a brief history of the popular Momofuku Noodle Bar restaurant which to date has now 5 more additional restaurants in New York, and another restaurant Toronto and Sydney.
This cookbook is a must-read for everyone who love to cook and also enjoys food. It covers not only American Cooking but also Asian flavors that you'll surely love. Also included is David Chang's recipe in making his famous ramen noodles available in Momofuku Bar.
Ramen at home cookbook by Brian MacDuckston features a whole new experience into making Ramen at home. Ramen at home the easy Japanese Cookbook for Classic ramen and bold new flavors consisting of simple yet detailed recipes, a must have book for everyone eager to make Ramen at home. With this cookbook, you can make restaurant quality ramen right under your roof.
Ramen at Home cookbooks features over a hundred Authentic Japanese recipes not only related to making ramen noodle soup, but some recipes on how to make broths, toppings, side dishes and ramen noodles as well.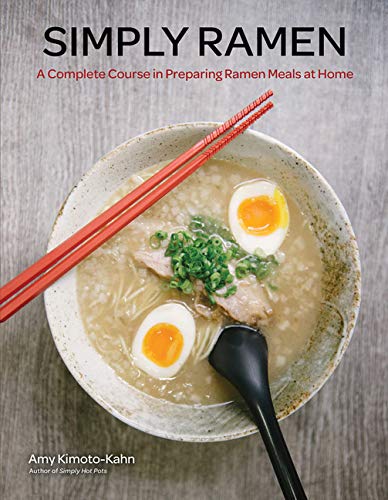 Simply Ramen, a complete course in preparing ramen meals at home written by Japanese-American Amy Kimoto-Kahn. Whether you are cooking for a single serving or for a group of friends, the books features essential ingredients to create the delicious and tastiest ramen noodle transforming your home into a ramen restaurant for ramen lovers such as yourself.
Putting together a bowl of ramen into different other countless ways is the main feature in this cookbook. Other way such as ramen noodle, four soup bases and other traditional and non-traditional ingredients. A simple step by step and detailed instructions to help you enjoy bowl of pork ramen noodles, chicken noodle soup and even beef ramen.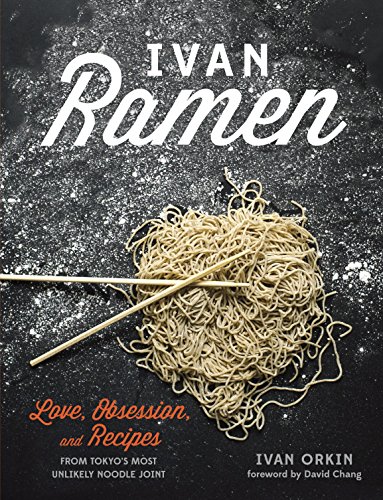 Ivan Ramen: Love-Obsessions, and Recipes from Tokyo s Most Unlikely Noodle Joint books does not only feature recipes but also tells the love story of its author Ivan Orkin who from his Love from Japan during his teenager tears becomes the owner of the famous ramen kitchens of Tokyo and beyond. His passion for Ramen is simply catching, and you wouldn't want to miss his ramen recipes. Perhaps an interesting insight of Ramen and Japanese culture and practices.
Ivan Orkin Cookbook which has around 30 recipes available also includes Ivan's signature Shio Ramen recipe. It also features other to-die-for recipes for different type of ramen and cooking variants.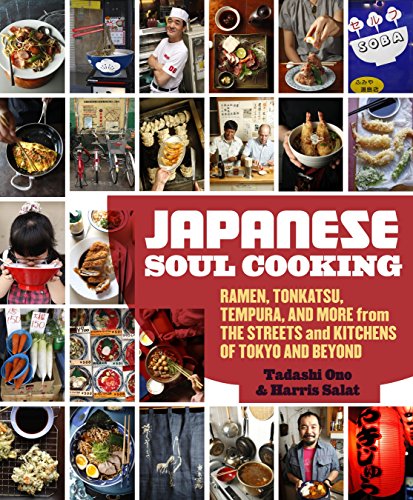 Japanese Soul Cooking: Ramen, Tonkatsu, Tempura, and More from the Streets and Kitchens of Tokyo and Beyond written by Japanese Chef's Tadashi Ono and Harris Salat features a whole new experience. It does not only offer ramen recipes, but also other classic dishes that you can find in Ramen shop such as the tasty Japanese-style dumplings Gyoza, Karaage or Fried chicken noodle soup, Rice bowl Donburi and Japanese Fried Rice known as Chahan.
Included in this cookbook are more than 100 recipes to make Japanese soul food other than ramen dishes at home. Aside from the 22 pages of ramen recipes, it also includes 16 pages of dumpling recipe and so much more. A must-have cookbook for that Japanese soul cooking ramen tonkatsu for that home cook dish.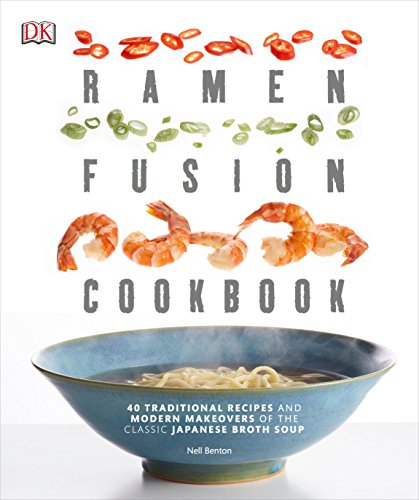 Ramen Fusion Cookbook written by Nell Benton includes 40 traditional recipes from making classic broth soups of pork, chicken noodle soup and vegetarian bowls that will surely suit your taste buds. Modern Recipe of ramen soup in different portion of sizes available for single serve or for the whole family.
This cookbook has over 40 delicious ramen recipes traditionally from Japan and also recipes that are influenced as well from other countries such as Korea, Vietnam, China, Mexico, Thailand and the United States.
You can never go wrong with this cookbook as it has the detailed instructions to follow taking you through the entire making-of-ramen process and fully colored photography of the process as well.
Although as of yet this cookbook is not available on hardcover, you can have it for kindle and paperback copy.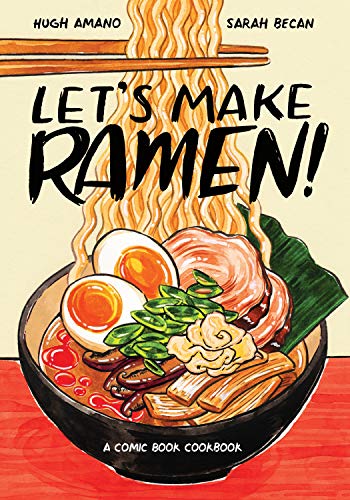 Let's Make Ramen Cookbook is a colorful and illuminating comic book cookbook written by authors Hugh Amano and Sarah Becan. An ideal cookbook for beginners starting to be cooking enthusiasts, seasonal chefs and for ramen lovers as well. The perfect cookbook to introduce Japan's iconic and popular dishes.
The cookbook tells about ramen history and includes more than 40 recipes that includes broths such as Shoyu, Miso, Tonkotsu and Shio. Other components such as Eggs, Chasu, Onsen, Menma not to mention Mazemen, Tsukemen and Yakisoba.
Because of its unique colorful, simple and easy to follow comic instruction and process this comic book cookbook has been considered to be one of the best cookbooks of the year by the Chicago Tribune.
Also included in this cookbook are preparation shortcuts to try at home to make that ramen easy-peasy.
Prison Ramen Cookbook is authored by childhood friends Gustavo "Goose" Alvarez and Clifton Collins Jr. with one an ex-con but is now free living and the other one a Hollywood actor devised together along with other friends and celebrities into contributing their special recipes making this cookbook a success. Each chapter tells a inmate stories of the life experienced behind bars.
Ramen nowadays is now considered to be a universal dish loved by many even inmates in prison. Prison Ramen is a unique cookbook with more than 65 recipes inspired by stories each from inmates and cooks including celebrity actor Shia LaBeouf and Slask from Guns n' Roses. Stories experienced first hand taking a look into life in prison.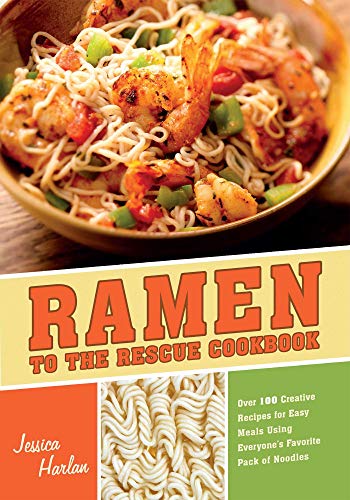 Ramen to the rescue is a cookbook written by Jessica Harlan who always has had her passion for cooking and food who loves experimenting and inventing different recipe variations and ingredients. A cookbook that has over 120 innovative recipes to make incredible delicious noodle bowl with the use of a pack of ramen noodles.
Ramen is not only possible with broth or noodle soup as we have all been accustomed to. As a matter of fact, ramen can also be made as a stir-fry ramen topped with peppers and shrimps.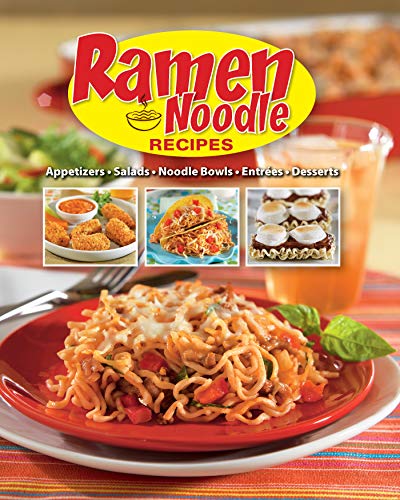 Ramen Noodle Recipes cookbook brings out the fun and creativity into making a delicious and tasty ramen . The cookbook that consists of more or less 80 delectable recipes and ingredients that you'll surely love.
A spiral-bound cookbook that has has a full-color easy to follow and detailed instructions photos for that quick and easy ramen noodles at home. You can choose other way from a wife variety of food recipe sections such as appetizers, salads, noodle bowls as well as main and side dishes.
* If you buy through links on our site, we may earn an affiliate commission. For more details, please visit our Privacy policy page.