If you wish to know the difference between roll and hand roll, then you came to the right place. Today, let us take a look at what roll and hand roll sushi's are, their history, some important terms to take note of, and cooking materials to ensure you get the best out of our blog.
| Product | Brand | Name | Price |
| --- | --- | --- | --- |
| | Aroma Housewares | Aroma Housewares 8-Cup (cooked)/ 2 Quart Digital Cool-Touch Rice Cooker & Food Steamer | Check Price on Amazon |
| | HIWARE | Hiware 10 Pairs Fiberglass Chopsticks - Reusable Chopsticks Dishwasher Safe | Check Price on Amazon |
| | JapanBargain | JapanBargain 3155, Bamboo Sushi Roller Mat Bamboo Sushi Rolling Mat Maker 9.5 inch Square | Check Price on Amazon |
| | CHOI'S 1 | Daechun(Choi\'s1), Roasted Seaweed, Gim, | Check Price on Amazon |
| | One Organic | ONE ORGANIC Sushi Nori Premium Roasted Organic Seaweed (50 Full Sheets) | Check Price on Amazon |
* If you buy through links on our site, we may earn an affiliate commission. For more details, please visit our Privacy policy page.
Sushi roll vs hand roll sushi
Before anything else, let's have a quick look at the difference between roll and hand roll. The main difference is the way they are prepared and presented. However, other differences may include their taste, ingredients, size, serving method, and shape.
Sushi definition of terms
To better understand the difference between roll and hand roll, it is a must that you get familiar with various terms you will encounter in this post.
Here are some of them:
Sushi roll – usually refers to cylindrical sushi rolls that are cut into six to eight pieces.
Hand roll – refers to the sushi rolled by hands and is shaped like an ice cream cone.
Makizushi – makizushi came from two words, "maki" means "to roll" and "zushi" means "sushi." Makizushi is a general term used for all sushi rolls.
Makisu – the bamboo mat used to roll sushi.
What is a sushi roll?
Sushi roll is also known as makizushi or maki roll. It is typically the sushi you probably are more familiar with. The shape of the sushi roll is cylindrical. The sushi roll is rolled with the use of a bamboo mat called makisu, where it gets its name.
Usually, sushi rolls are cut into six or eight pieces. Since sushi rolls are smaller, you can easily eat them with chopsticks.
What is handroll sushi?
Hand roll sushi is also known as temaki. It has a conical shape. As its name suggests, this handroll sushi is shaped by rolling it using bare hands. No need for a bamboo mat. Handroll sushi is bigger compared to sushi roll since it is not sliced. Because of its size, the handroll sushi is eaten by hands and not chopsticks.
What are the advantages of sushi rolls?
The most common advantage of serving maki roll is it is easier to eat. Since sushi roll is cut into smaller and bite-sized pieces, you can easily pick them up with hands or chopsticks.
In just one bite, you can easily enjoy sushi rolls. As sushi rolls are divided into pieces, there are more people who can eat the maki roll.
What are the advantages of hand roll?
Generally speaking, hand rolls are considered to be a healthier choice compared to sushi rolls. We will talk about this a little bit later.
Another advantage of hand roll is that it is better in assuaging hunger compared to sushi rolls. Since it is bigger, hand rolls are more filling and satisfying. Though hand rolls are bigger, they can still be eaten on the go.
What is the difference between the ingredients of sushi roll and hand roll?
Both rolls and hand rolls are types of sushi. Thus, they share almost similar ingredients, which include raw fish, vegetables, seafood, and sauces.
Here's where things get a little different. Remember, sushi rolls are smaller. Thus, they can only hold a few ingredients. This means that a hand roll can accommodate more ingredients, making it a healthier choice.
How can you easily differentiate sushi roll from hand roll?
By looking at the appearance of the sushi, you can easily identify whether it is maki sushi (sushi roll) or temaki sushi (hand roll).
First off, examine its appearance. Maki roll is cylindrical roll while temaki roll is conical. Moreover, another obvious difference would be that maki sushi is smaller because it is cut into pieces, while temaki sushi is bigger.
What are the similarities between sushi roll and hand roll?
Both sushi rolls and hand rolls are part of Japanese cuisines. Obviously, both of them are types of sushi that use almost the same ingredients.
A brief history of sushi
According to some historians, sushi is an old delicacy in Japan. It has been around since the fourth century. However, the sushi that we know today is not the same sushi in the past. Sushi has undergone a great deal of modification throughout the centuries.
The creation of sushi wasn't intentional or planned. In fact, it was created by accident. Japanese peasants were said to be burying fish bits in rice for storage. Because of the natural fermentation, their fish lasted for a longer period of time.
It was only by the ninth century that sushi became more popular as Japan's middle class pick up on the trend. Sushi was then modified and perfected through more modern culinary techniques.
When sushi reached western countries in the 1970s, it has undergone more dramatic changes. Because of cultural differences, chefs in the United States and Canada had to modify sushi to cater to the local market. Thus, the California Roll and Philadelphia Roll were born. These sushi types are so different from the original Japanese sushi, but they still resemble the same look and preparation processes.
How to prepare sushi
Sushi is a great dish to introduce yourself to Japanese cuisine. It's easy to prepare and you only need a few ingredients. For starters, you need seaweed, rice, and some fillings.
Depending on your preference, you can have vegan sushi or add fish and meat to your sushi. You also have the option to use raw and fresh ingredients or have your fillings cooked. Any of these options come with their own advantages and disadvantages. So, better weigh up your options. At the end of the day, the choice is all up to you.
Aside from the fillings, you would need to know how to prepare the rice you're going to use. Sticky rice is usually the best choice, so you can easily mold it.
It takes a little special practice when it comes to preparing the sushi rice. The taste of your rice would heavily affect the overall taste of your sushi. You can experiment with your sushi rice by adding different amounts of sugar, salt, and vinegar.
Important products used in sushi
When preparing sushi, you would need different materials, products, and tools. To help you become an expert sushi chef, you should have the following items:
Rice cooker
A rice cooker is a great tool to quickly, easily, and conveniently cook your sushi rice. Most advanced rice cookers today will cook your rice in the right texture, consistency, and softness.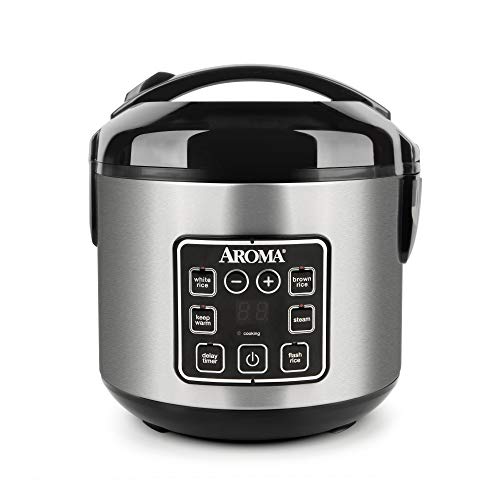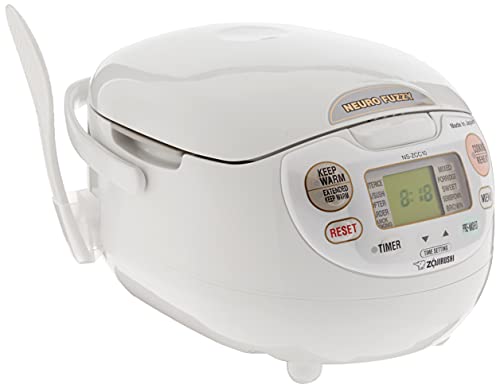 Zojirushi rice cooker – made with stainless steel, this computerized rice cooker comes with advanced functions such as keep-warm, extended keep-warm, and reheat cycles.
---
Bamboo sushi mat
It would be difficult to prepare sushi without the bamboo sushi mat. It is used to roll your sushi and ensure that every ingredient will hold up in its place.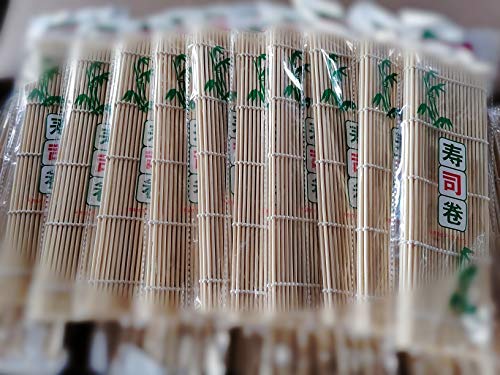 ---
Nori seaweed sheets
Nori sheet or nori means edible seaweed. It is a specific type of seaweed that is a great wrapper for your sushi. Your sushi won't be considered authentic unless you add seaweed sheets.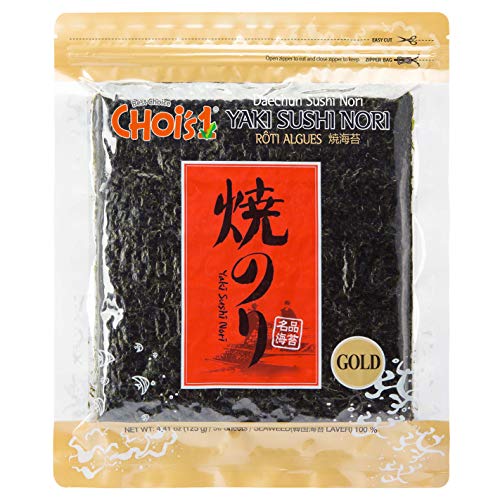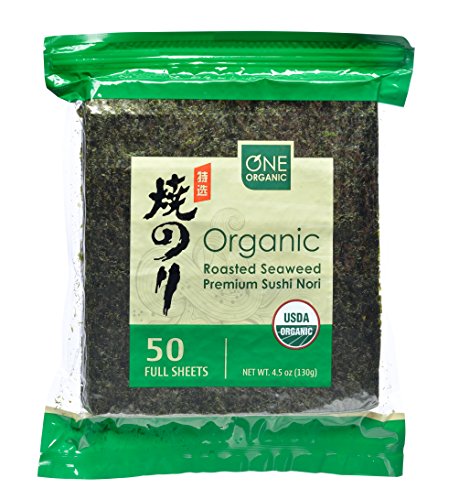 ---
Chopsticks
For you to truly enjoy sushi roll, you got to try eating it with chopsticks. Don't worry if you don't know how to use them as you'll eventually get used to it.
---
Cutting board
Sushi is made with various meat, veggies, and sometimes, fruits. You can't simply put them all inside your roll. You need to chop them into smaller pieces. Thus, you would be happy if you have a handy cutting board available.
---
Choose your sushi roll
You just learned the difference between sushi roll and hand roll. With having this new knowledge, you should have a better understanding of the different types of sushi and get more familiar with Japanese cuisines.
| Product | Brand | Name | Price |
| --- | --- | --- | --- |
| | Aroma Housewares | Aroma Housewares 8-Cup (cooked)/ 2 Quart Digital Cool-Touch Rice Cooker & Food Steamer | Check Price on Amazon |
| | HIWARE | Hiware 10 Pairs Fiberglass Chopsticks - Reusable Chopsticks Dishwasher Safe | Check Price on Amazon |
| | JapanBargain | JapanBargain 3155, Bamboo Sushi Roller Mat Bamboo Sushi Rolling Mat Maker 9.5 inch Square | Check Price on Amazon |
| | CHOI'S 1 | Daechun(Choi\'s1), Roasted Seaweed, Gim, | Check Price on Amazon |
| | One Organic | ONE ORGANIC Sushi Nori Premium Roasted Organic Seaweed (50 Full Sheets) | Check Price on Amazon |
* If you buy through links on our site, we may earn an affiliate commission. For more details, please visit our Privacy policy page.