Ramen is a popular Japanese noodle soup that is made of wheat flour noodles served in a meat or fish-based broth. Soy sauce or miso is added to provide flavor, while sliced pork, nori, menma, and scallions are used as toppings.
* If you buy through links on our site, we may earn an affiliate commission. For more details, please visit our Privacy policy page.
Though it is famous in Japan, ramen noodles are generally Chinese-style wheat noodles that are made fresh, unlike instant noodles that have been processed and manufactured. Ramen is a very good substitute for chicken noodle soup, if ever you are tired of eating those again and again.
Its cheap pricing and delicious taste made it a very popular noodle soup in Japan. Aside from that, the ramen noodle is very versatile and can be incorporated into other dishes. It could provide nutrients, such as potassium carbonate, but it may lack soluble fiber.
Ramen is very good to be eaten in cold weather, or if you are not feeling well as it is a comfort food. Some say that it is one of the most delicious wheat flour noodle soups. Ramen noodles can be made of soba, somen and udon.
The types of ramen noodles can be soft and slushy, or a crunchy-hard variety. Choosing the best noodles for ramen could be confusing, as there are things that you might need to consider to get that authentic and distinctive ramen flavor.
First, you will need to check for the quality of the ingredients that the noodle came from. You'll also need to check if it can be cooked easily and faster. Lastly, you will need to check for the price if it is worth your penny.
What Are the Different Types of Ramen
Ramen noodles have a wide variety of scope, confusing other folks who are not into noodle soups or not familiar with the different kinds of ramen being served around the world. A ramen dish can be explored and there are a lot of options that you can choose.
You might find the simple salt- flavored broth called Shio ramen. There is also Shoyu ramen that has a more authentic flavor as soy sauce is added to the broth to give it some umami taste.
You can also spot the Miso paste made from fermented soybeans with salt and koji, which is a classing Japanese flavor enhancer. Seaweeds can also be added to get that more unique flavor. Don't like hot ramen dishes? Then get Hiyashi Chuka.
If you love pork-based dishes, Tonkotsu ramen is for you. Tonkotsu broth is made with pork that has a delicious taste. If you love to be more adventurous, tsukemen ramen is best as the broth is separated from the noodles and you will need to dip it.
There is also miso ramen and brown rice ramen that you might want to consider. Miso ramen has a creamy texture and tastes like a combination of cheese and nuts.
What Are the Best Noodles for Ramen
The classic ramen noodle is made from wheat flour, salt, alkaline water or kansui, various vegetable oils and flavorings. The noodles used in instant ramen are pre-cooked, which means they have been steamed and then air dried or fried. This will provide a more convenient way for customers to cook their own ramen noodles quickly.
However, fresh ramen noodles are made with different techniques of cooking, using those mentioned ingredients. Authentic ramen dishes have a more slippery texture due to the addition of kansui.
There are low water ratio noodles, which means the noodles have a much higher water content. This would result in a tougher ramen noodle, but they could be the thinnest in shape.
You also have medium water ratio noodles which have much more water than the low water ratio noodles. This would provide a softer noodle consistency and thicker noodles.
The last one would be high water ratio noodles, which have the highest water content of about 40%. You might have a version of noodles that melts in your mouth as soon as you eat them.
Having that said, let us check some of the best noodles that you can use to create authentic ramen dishes at the comforts of your home.
Best Noodles for Ramen
Chinese egg noodles are very versatile to cook and can be used for ramen. Egg noodles are also called chow mein, which are very common for takeaways.
Since the egg noodles are mainly formed with eggs, they are low in fat and moderate in protein. However, you have to be careful as egg noodles contain higher cholesterol than pasta and have less dietary fiber.
If you need to create your own ramen-inspired dish, get some egg noodles and turn it into a delicious dish. Just add some of the common ingredients found in ramen noodle soup.
You can buy egg noodles by clicking here.
---
Buckwheat noodles are also known as Soba in Japan. They are made from buckwheat flour, which is generally used in baking.
The good thing about the buckwheat noodles is that they can be served hot or cold. Since it is made from buckwheat flour, you'll find some sort of earthy and a little bit of nutty flavor.
Using buckwheat as your ramen noodle should provide a lot of health benefits such as improved heart health, blood sugar, inflammation and cancer prevention. It is also gluten-free as it is a plant-based noodle, which is also a good source of protein.
However, those buckwheat noodles that use refined wheat flour, such as Soba, are less nutritious. Get some buckwheat noodles and use it on your ramen to create a broth that is good for both warm and cold weather.
You can buy a good quality of buckwheat noodles here.
---
Udon is a type of noodle made from wheat flour and is also being used in Japanese cooking and udon noodles are typical comfort food for the Japanese people.
Dishes that use udon noodles can be found in most parts of Japan, but the most simple dish that uses udon noodles will be a hot soup called kake udon. It is a soup-base with mild broth called kakejiru made from dashi, soy sauce, and mirin.
Though udon noodles have their own recipe and taste differently when compared to ramen, udon noodles are still a great option to be used on ramen dishes.
Click here to buy our recommended udon product.
---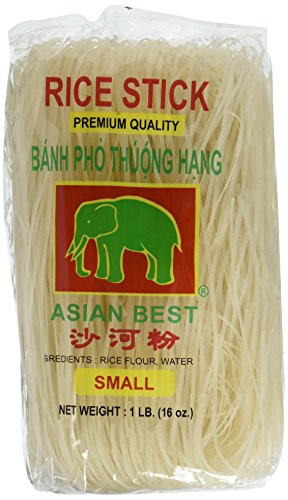 From the name itself, rice noodles are made from rice flour and water. To get a chewy texture and more gelatinous consistency, tapioca or cornstarch are added to the ingredients. They also help in improving transparency to the rice noodles.
Rice noodles are a great source of carbohydrates and using it on ramen dishes should also be a good idea. It is also rich in manganese, a mineral that's crucial in regulating blood sugar and reducing inflammation. You can also get selenium in rice noodles, which is an antioxidant that can help lower your risk for cancer, heart disease and other chronic illnesses.
Since this is made from rice, it is also gluten-free, unlike those other noodles that are made from wheat flour.
To buy rice noodles, just click here.
---
If you need a thinner noodle for your ramen, then consider getting the thinner version of the regular rice noodle. Vermicelli noodles are common in Chinese, Thai, Vietnamese, and other Southeast Asian cuisines.
Rice vermicelli noodles are mainly used in stir-fries, spring rolls, and salads. But vermicelli noodles are also great for soups, that is why you can get them and use them on your own ramen. The rice vermicelli noodles are a great source of healthy carbohydrates.
Some Asian cuisines, like Vietnam's Pho, are using vermicelli noodles. Other ingredients, such as bamboo shoots, are added to the noodle soup to add more nutrients into the dish.
Get your rice vermicelli noodles by clicking here.
---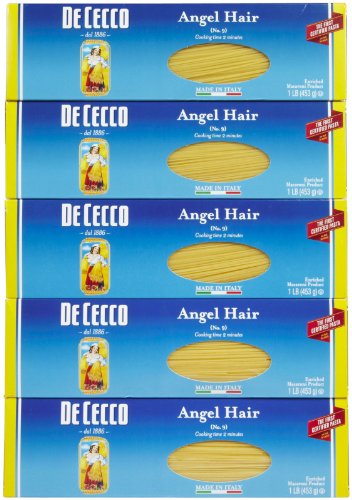 If you need spaghetti-like noodles for your ramen, consider using angel hair pasta. It is a long, thin noodle with a rounded shape that looks like spaghetti pasta, but only finer. This pasta is made with durum flour, eggs, water, and salt.
Though it is best used with simple, light sauces and vegetables, you can also use it on your ramen noodle soup to have that slippery consistency of the ramen noodles.
To buy angel hair pasta, just click here.
---
Need More Best Noodles For Ramen
If you need more noodles for your ramen noodle soup, you can still look for other great options online. They are mostly offered in dried form, so better check if it can provide a rich texture to your noodle soup. In making ramen, consider getting the best noodles to have that more authentic experience.
* If you buy through links on our site, we may earn an affiliate commission. For more details, please visit our Privacy policy page.