Japanese dishes wouldn't be close to perfection without the miso paste. Miso is rich in umami seasoning which is an ideal add-ons to various types of soup, stir-fried dishes, salad dressings, and stew. It is made of fermented foods like fermented soybean paste native to Japan, and is often used in Asian cuisine. Known for its unique flavor and texture, you will surely have a hard time looking for a miso substitute whenever you run out of this ingredient in your kitchen.
* If you buy through links on our site, we may earn an affiliate commission. For more details, please visit our Privacy policy page.
The miso paste has a creamy texture similar to peanut butter. It also has a savory, salty, and mild sweet taste. It is often used in miso soup, homemade vegetable stock, and salad dressing. While there's no other paste that can outweigh miso when it comes to savory taste and flavor, we have searched for the best miso paste substitutes.
But before that, let us first dig a little background about miso, why use miso paste, and know why this paste is simply irresistible.
Miso And Its Health Benefits
This Japanese fermented soybean paste is not only known for its indulging flavor, but it is also a good source of protein, vitamins, and minerals. This paste is also low in calories. Thus, best for gluten-free diets. Since miso paste is made through the fermentation process, it is loaded with helpful bacteria that is good for our body and helps boost our immune system. While most miso types are high in sodium chloride, there are also low sodium miso available in most Asian markets.
There are different types of miso. Some of these miso varieties are as follows: White miso (shiro miso), yellow miso (shinshu miso), and aka miso (red miso paste). The white miso has the shortest fermentation period. But despite that, it still has the umami flavor which is the signature of the miso paste taste. Each type varies on its taste, creamy texture, and its uses.
The 3 Major Types of Miso
White miso is made of rice in which the fermentation process takes more than a year up to three years. The Aka miso is made of barley and has a medium strength flavor. While the Kuro miso (black color) is made of soybeans with a bold flavor.
Though miso paste is a must-have ingredient in the kitchen, it is not all the time that this paste is available. Thus, being able to produce an alternative paste is essential. Here are the best miso substitutes.
Best Miso Substitute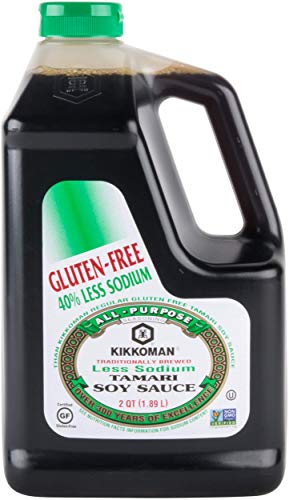 When talking about salty flavor and umami taste, Tamari is very much similar to miso paste. And compared to soy sauce, Tamari is more creamy and more rich in flavor, making it as a better choice for miso substitute. This is also one of the miso substitutes that is best for marinades, soup, fish, dumplings, and noodles.
---

Soy sauce has a similar flavor to miso paste which is salty and savory. However, miso paste has a stronger umami flavor than soy sauce. This miso substitute is also made from fermented food. If you forgot to store miso paste in your kitchen and opt to use soy sauce on your savory recipes, make sure to use a small amount of this ingredient as it is way saltier than the miso paste. It will also turn your dishes into a darker color, so just add the required amount as needed.
For you to have a Japanese cuisine with an intense flavor while using the soy sauce as a miso substitute, add a little tomato paste, soybean flour, anchovy paste, and tahini. That way, you'll have a creamy texture similar to miso paste.
---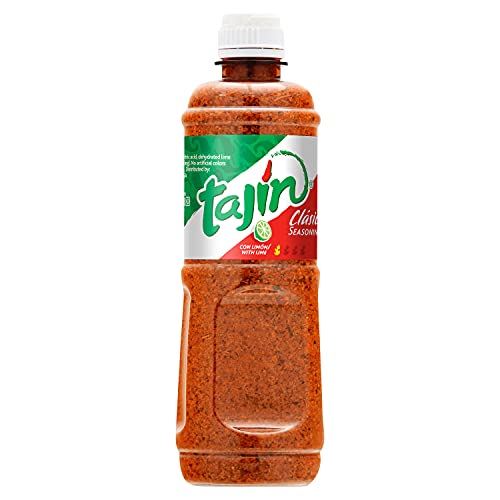 Having a white color and texture similar to white miso paste, Tahini paste is considered as the best miso paste substitute. What makes it distinct from miso paste is that Tahini is made from ground sesame seeds. To have an umami flavor similar to miso paste, blend the Tahini with a little fish sauce, soy sauce, or anchovy paste.
Buy it now: Amazon
---

If you plan to prepare Japanese style dishes without a miso paste, fish sauce is also a better miso substitute. Fish sauce is perfect for stir fry, sauces, curry, sauces, and dressings. It is the same flavor as miso paste which increases the cuisine's level of scent making savory dishes taste even better. This miso substitute is made of fermented anchovies and salt that has the umami seasonings that bring out more complex seasoning on your dishes. Since it is made of fermented fish, it has a large amount of salt. Nonetheless, fish sauce is not good for vegan dishes. So if you don't eat fish, you can try other Japanese miso paste replacements.
---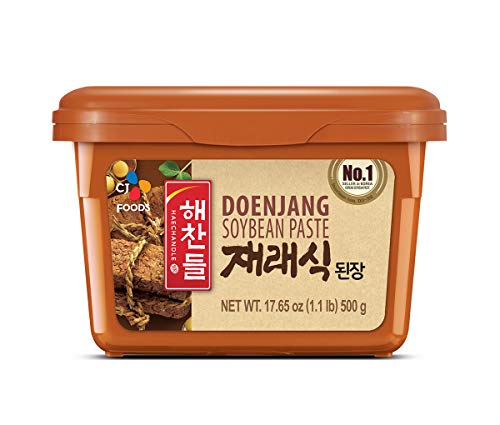 Doenjang is also a best miso substitute. It is often used in Korean cuisine and is a traditional soybean paste that almost contains the same component as miso paste. Compared to miso paste, Doenjang has a sharper, robust, deeper, and more complex flavor similar to Chinese ground bean sauce. This miso paste substitute should be used in small amounts or as needed.
---
This miso paste substitute works well in soup dishes like noodles. It also has a more complex flavor unlike soy sauce. This is one of the miso paste substitutes that contains a mixture of sugar, mirin, soy sauce, and dashi. Definitely a better choice than miso paste when making Japanese soups as Mentsuyu offers genuine Japanese style flavor profiles to different soup dishes including miso soup.
---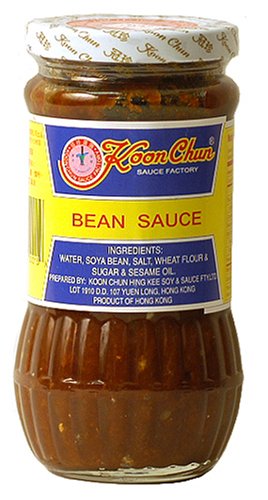 Among the types of miso paste substitute, Chinese Ground Bean Sauce offers a more complex flavor profile. It is a sweet soybean paste that will surely give your Japanese dish a savory flavor. It is made from soybeans, salt, and wheat. It has a rich umami flavor, so its a guarantee that umami taste is achievable even without the use of a miso paste or miso powder.
---
VEGAN MISO PASTE ALTERNATIVES
Most of the above-mentioned substitutes are vegan-friendly. But the best option we recommend is either the Tahini or the Soy Sauce. Many may not be familiar with Tahini, but it is definitely a good pick for soups. It also works well with different recipes.
HEALTHIEST MISO SUBSTITUTE
Not only is Tahini vegan-friendly, it is also known as the healthiest miso alternative. It contains countless vitamins, nutrients, and minerals beneficial to our health.
Miso is indeed a famous ingredient for various Japanese dishes, but not all the time this paste will be available in your kitchen. But with the substitutes we have provided in this article, your miso soups and other cuisine will still have a delectable flavor any would love to savor.
* If you buy through links on our site, we may earn an affiliate commission. For more details, please visit our Privacy policy page.