Are you looking for the best Japanese instant ramen in 2023? If yes, then you came to the right place. In this post, let us go through some of the most popular ramens not just in Japan but in the rest of the world. What's more, we will be sharing with you where to buy them online, so you can easily enjoy instant ramens wherever you are.
* If you buy through links on our site, we may earn an affiliate commission. For more details, please visit our Privacy policy page.
Best Japanese Instant Ramen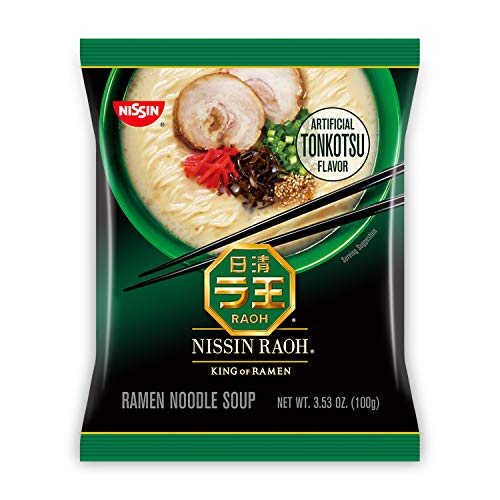 This Nissin Foods tonkotsu ramen is prepared with the finest ingredients any person can find in an instant noodle. In fact, Nissin named this product RAOH, which means, "King of Ramen."
What's so great about this instant ramen is that it is made with fresh, chewy, and triple-layered, air-dried noodles. Not only that but the instant noodles are not fried, but rather steam cooked. You just can imagine the authentic umami taste of this ramen by just looking at its product image.
Since this is made in Japan, you can be sure that it was prepared professionally. You can cook the food in four minutes with just 2 cups of water (or lesser, depending on your taste buds).
There are three flavors to choose from: soy sauce, miso, and tonkotsu. When you get this ramen, you will feel like you're in a Japanese restaurant.
---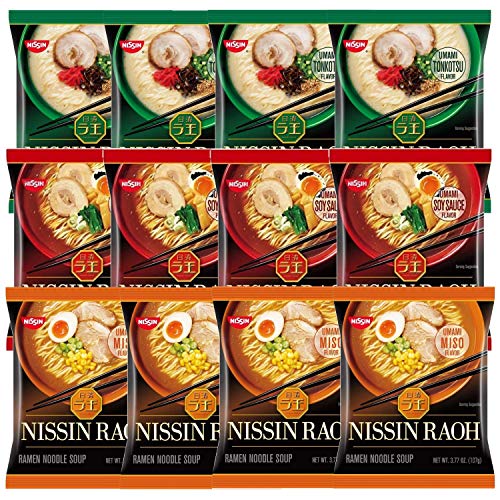 Now, if in case you want to enjoy various Nissin Raoh Ramen flavors, you can also do so. This Nissin RAOH Ramen Variety Packs should be your top choice. It is a pack of 12 items with three flavors. So, you'll get four tonkotsu-, four soy sauce- (Shoyu), and four miso-flavored instant ramen. Forks are also included in the package.
Since you'll be buying in bulk, you'll definitely save on shipping and you'll get an overload of delicious and flavorful treats.
---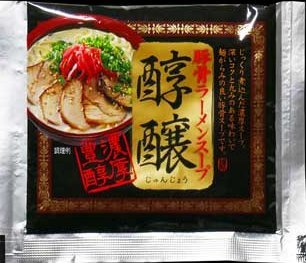 Preparing tonkotsu ramen takes a lot of time and effort. While the effort is worth it after enjoying your ramen, it can sometimes be difficult for some as ramen noodles can be tricky to cook.
Thankfully, if you just want to chill and enjoy ramen instantly — without the hassle and inconvenience — then, the Tonkotsu ramen is the right choice for you.
This ramen comes with tasty and delicious broth. You can simply follow the instructions or experiment with how you exactly want the ramen to look and taste. For example, you can add soft boiled egg, sliced bamboo shoots, sliced salted ginger, fresh and chopped green onions, and other toppings you might think about.
---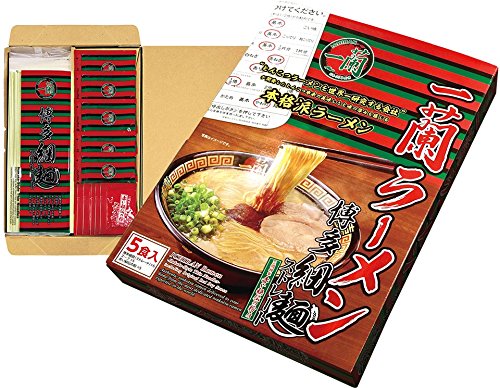 Ichiran is probably the most famous restaurant in Japan that specializes in ramen. They are best known for their tonkotsu ramen, which uses broth based on boiled pork. They popularized the use of thick, red sauce in ramen. What's more, Ichiran make their own sauce and of course, their noodles, too!
The problem is you're not in Japan or you don't have access to an Ichiran restaurant. But no worries, we got you covered. Even though you're far from the country of the rising sun, you can now enjoy Ichiran's ramen with their instant noodles.
The Ichiran instant ramen noodles come with the Hakata-style thick straight noodles. You will also receive their original red sauce. You can choose how many packs you want to order. While Ichiran's ramen seems to be complicated to prepare, the instant ramen is not. You can simply follow the instructions written at the back of the pack.
---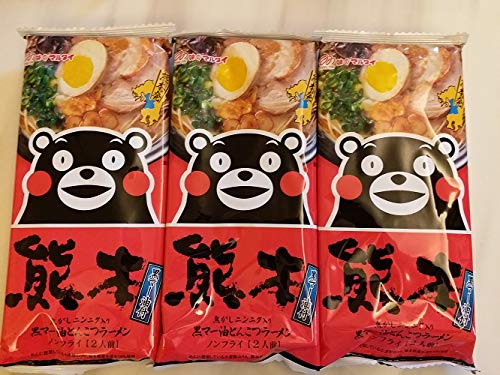 Kumamoto is a Japanese prefecture on the island of Kyushu. They also have their unique ramen especially popular in their area. Thus, if you want to enjoy ramen that's particularly from a specific place in Japan, then give Marutai Kumamoto instant ramen.
What's really unique about the Kumamoto ramen is the addition of black garlic sesame oil and browned garlic in their rich and flavorful tonkotsu soup. So, you can imagine how many layers of flavors you get in every sip of the soup and bite of the noodles.
Be warned though that this ramen is just filled with a lot of garlic combined with the strong scent of boiled pork bone. So, if you love any of these or you just want to give it a try, then go for Marutai Kumamoto ramen.
---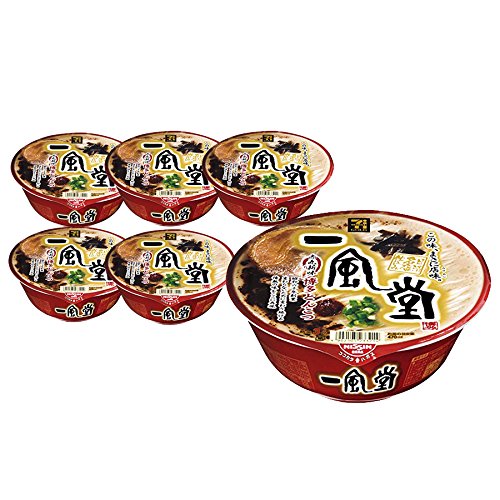 Aside from Ichiran, there's also another popular restaurant chain in Japan that serves ramen. It's Ippudo or Hakata Ippudo. Ippudo isn't just located in Japan but they have numerous restaurants across the globe. Ippudo is best known for its tonkotsu ramen called Akamaru.
So, if ever you have eaten in one of the Ippudo restaurants, you know how delicious their tonkotsu ramen is. Obviously, not all of us have easy access to Ippudo, but thankfully, we have the Ippudo Akamaru instant ramen, which is the closest you can get to an Ippudo restaurant. The instant ramen tastes so good that you will feel like you're also in the actual place.
The featured product here is a value pack. In one order, you get six pieces of cup ramen. With each cup, you'll get various items such as sliced pork chashu, a black bag of dried greens and bits, black garlic oil, broth packet, chili oil packet, and seasoning packet.
---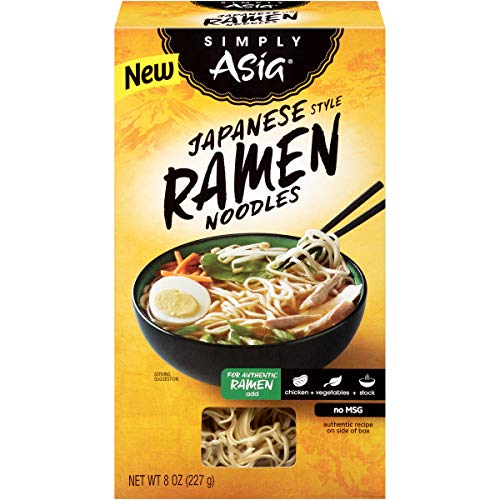 If you are craving some Japanese ramen, then you can reach for Simply Asia's Japanese instant noodles and enjoy the taste of Japan. The best thing about this product is you have the freedom to modify your ramen. You can add veggies, meat, and other toppings to your heart's desire.
Moreover, you can also order optional broth from the same company, Simply Asia. Their broths are flavorfully seasoned with ginger, soy sauce, and garlic.
Aside from ramen, you can prepare other dishes with its instant noodles. For example, you can have cold noodle salads and chicken-vegetable Lo Mein. Feel free to explore other recipes as well to discover other ways to enjoy Simply Asia's Japanese noodles.
---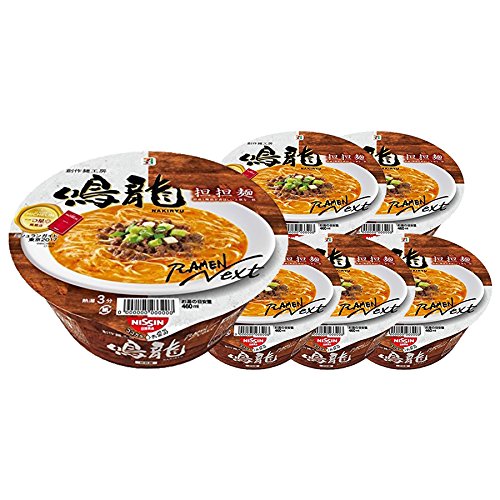 Similar to Ichiran and Ippudo, Nakiryu is another popular restaurant that serves delicious and unforgettable ramen. When you order this Nakiryu ramen from Nissin, you'll get 6 cups.
When preparing, you need to add the powder soup from the brown packet and then hot water. From there, you can then add the liquid soup and the seasoning.
As you eat your Nakiryu Ramen, you'll notice its rich, creamy broth mixed with a little spicy taste to bring out the best-tasting ramen. The noodles, though thin, effectively improve the taste in every bite.
---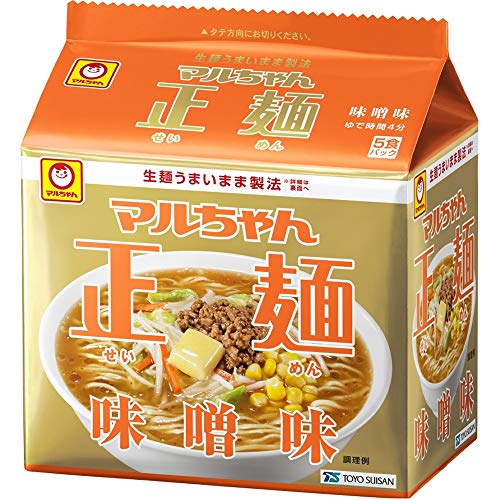 Maruchan brings you their delicious version of ramen. This product comes with miso flavor, meaning their soup is a combination of sweet, salty, earthy, and savory taste!
Probably the main difference between Maruchan's ramen from others is that their instant noodles are thicker than usual. Moreover, they also add a generous amount of miso paste pack to ensure you get the maximum taste of their broth soup.
You can eat Maruchan's ramen by itself or you can add some veggies and meat for a more filling and satisfying meal.
---
The main flavor of Myojo's ramen noodles is salty oriental flavor, which comes from the fish extracts. It is dramatically delicious and appealing to the taste buds. You can always adjust the level of saltiness by simply reducing the seasonings you add to your soup.
The slightly flat instant noodles come with great texture and medium weight. They are nice to chew and come with the right softness. If you are a fan of noodles with a slightly fishy taste and smell, then you'll love this ramen.
---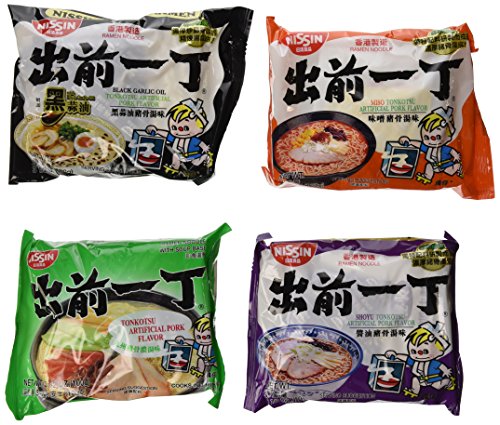 Another great type of ramen is the demae ramen. Its instant noodles come with a different chewy texture. Not only that but its specialty is the unique sesame oil blended into the broth. So, you can just imagine the earthy, creamy, and flavorful taste of demae ramen.
With Nissin demae ramen, you'll get a pack of 16 instant ramen. So, there's plenty of Nissin ramens to enjoy here. Each order comes with four tonkotsu pork flavor packs, four black garlic tonkotsu pork flavor packs, four shoyu tonkotsu pork flavor packs, and four miso tonkotsu pork flavor packs.
---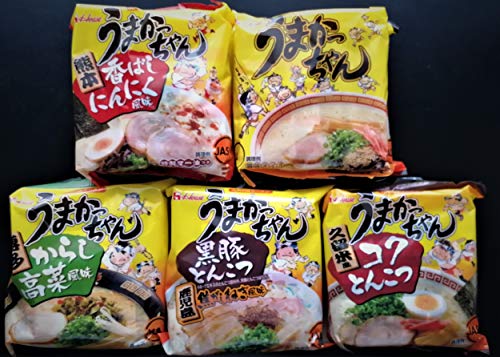 If you haven't heard yet, tonkotsu ramen is actually a native dish in Kyushu. As a matter of fact, since the early 1980s, the Umakacchan brand has been the ramen of choice of the people in Kyushu.
Just a nice trivia to know; Umakacchan is derived from the Japanese word, "umaka." It means "delicious" and sure enough, the Umakacchan instant noodles are among the most loved ramen not just in Kyushu, but in the entire Japanese archipelago.
So, with this product, you will get 10 servings of five different flavors. Preparing the ramen is so easy. All you need to do is add about 550 ml of boiling water, add the powder soup that comes with the packet, wait for 3 minutes, and you can already enjoy a hearty meal of ramen.
By the way, Umakacchan noodles are difficult to find. It is actually just being sold primarily in Fukuoka. So, if you see this available online, grab instantly the opportunity to buy it before it gets out of stock again.
---
Alright, this one is a little different from the other ramens we already mentioned above. The thing is that this product only comes with noodles. So, you have to prepare the broth separately. This product is perfect for people who already have a little knowledge of preparing ramen and wanting to create their own version. What this product does is that it gives you the ramen noodles, but not the broth.
Now, regarding the noodles, they are made of wheat, which you don't see in most ordinary noodles or pasta. The best thing about the Hime Japanese ramen noodles is that they are specially prepared to make the noodles extra tasty and flavorful. This means that the noodles don't rely on the broth for flavor, because it is already flavored by itself.
Please note that the noodles may look small, but when cooked, they easily expand. So, be sure to add a little allowance when preparing these ramen noodles.
---
You'll love the fact that the Nissin ramen noodles of this product aren't fried. What this means is that the noodles look, taste, and smell like freshly made ramen noodles. If you want to even add more flavor, you can add menma, which is among the most popular toppings for ramen.
Just one tip to remember when cooking Nissin soy sauce ramen noodles, be sure not to overcook it. Ramen noodles are known to get soft easily and thus, stop boiling the noodles just before it gets soft because it will keep getting soft as you serve it in your bowl.
To make the Nissin instant ramen noodles and soup richer, you can add white pepper, freshly chopped green onions, boiled egg, and other toppings, whichever you like.
---
Alright, we know that cup noodles are just everywhere. But what makes this Nissin cup noodle ramen really popular is its unique taste. It is just unlike any other cup noodles you might have tried.
The best part of the Nissin cup noodle ramen is its generous toppings. The toppings are a combination of scrambled eggs, imitation crab, calamari, and cabbage. Not only that but with the delicious and creamy soup, you can't deny it is truly inspired by seafood flavorings.
For over 40 years, the Nissin cup noodle ramen has been filling stomachs and delighting taste buds. It is not just popular among Japanese but also of all various people with different geographic and cultural backgrounds.
In short, it is so delicious that anyone would instantly love the cup noodles.
---
Now, we come to the end of our list, but before we conclude, we just want to add one more instant ramen brand that you should check. It's Sapporo Ichiban Ramen.
Sapporo is no doubt a popular place in Japan. So, you can expect that ramen that bears its name should also taste good and that's exactly what you will get from Sapporo Ichiban ramen.
Ichiban means number one, first, and best. The Sapporo company boasts of its ramen as the number one product in Japan and in the global market. If you want to know whether they are really the best, then you should give their instant ramen a try.
For a hearty meal, you can cook this ramen and let it sit for a few minutes for the noodles to absorb the broth. From there, you can then add some ingredients depending on your preference. Some ideas include half-cooked eggs, chicken, and beef.
How to choose the best 2021 Japanese instant ramen online?
There are just so many options to choose from when it comes to Japanese instant ramen. Especially when you go online, the options can be overwhelming. Considering that you won't be able to physically touch and examine the product you're buying, it is good to know some important points to remember when shopping online. So, here are a few things to consider:
Price
One good tip here is to check the prices of various ramens. You should then get an idea of the average price. From there, you can know whether an instant ramen product is overpriced or not and if it is worth every buck. Moreover, you also need to consider shipping fees as you are going to buy online and have it delivered to your doorsteps.
Reviews
When an instant ramen gets a lot of positive reviews, then it gives you an indication that it might be a good choice for you. The opposite is true with a ramen that doesn't have reviews or doesn't have positive ones. So, reviews can help you guide in your decision.
Flavor
There are different flavors of instant ramen. It can be hot and spicy, just spicy, beef, chicken, pork, seafood, and others. Choose whichever flavor you might like.
Description
It is worth noting other things that are indicated by the product description. These may include:
Brand
Preparation
Ingredients
Nutritional facts
Other features
Check the details and see whether it would be a good fit for you or not.
Final verdict
We have shared with you our list of the 15 best instant ramens online. This 2021, you might like to give each one a try. However, just in case you wonder which instant ramen we would go for, we love Nissin RAOH Ramen Noodle Soup. No doubt, it is the King of Ramen and if it is ramen that you're looking for, then you should never miss this one.
I hope this list of the best Japanese instant ramen helps. Feel free to bookmark this post and return it any time you like. Refer to this list every time you are looking for the right ramen for you.
* If you buy through links on our site, we may earn an affiliate commission. For more details, please visit our Privacy policy page.