Korean? Japanese? Ramyun? Ramen? For the foreign ear, it seems like these are all pertaining to the same type of food. When we think of ramen, we imagine the chewy and thick noodles drenched in a rich and creamy soup. However, there are actually different types of ramen and it is nice to know them as a way to better appreciate the Japanese and Korean culture.
| Product | Brand | Name | Price |
| --- | --- | --- | --- |
| | Nongshim | Nongshim Shin Ramyun Noodle Soup, Gourmet Spicy, 4.2 Ounce (Pack of 20) | Check Price on Amazon |
| | Samyang | (VALUE FAMILY PACK) Samyang Ramen Spicy Chicken Roasted Noodles 5PCS | Check Price on Amazon |
| | Ichiran | Japanese populer Ramen "ICHIRAN" instant noodles tonkotsu 5 meals(Japan Import) | Check Price on Amazon |
| | Nissin | Nissin RAOH Ramen Noodle Soup, Tonkotsu, 3.53 Ounce (Pack of 6) | Check Price on Amazon |
| | | [Value Pack] IPPUDO"Akamaru" Instant Japanese Famous Shop's Tonkotsu Ramen 6 Cups Value Set | Check Price on Amazon |
* If you buy through links on our site, we may earn an affiliate commission. For more details, please visit our Privacy policy page.
That's why in this post, let us take a look at the difference between Japanese Ramen and Korean Ramyun. Not only that but we will also include some of the best ramen and ramyun products that we are sure you will love.
So, stick around and read through this post.
A Brief History of Ramen
To better understand the difference between ramyun vs ramen, we need to learn a little history.
Ramen is actually the Japanese version of the Chinese wheat noodles. So, if you think about it, the early versions of ramen came from China.
Legend says that wheat noodles reached Japan in the 1660s when a Chinese scholar named Zhu Shunsui came to Japan and served Tokugawa Mitsukuni as an advisor. Zhu was a refugee escaping from the Manchu rule. He became a loyal advisor and introduced the wheat noodles to his master. He let Mitsukuni taste the noodles and so, the ramen was born in Japan.
Today, most historians consider the story of Zhu and Tokugawa folklore, and instead, they believe that ramen came to Japan in the late 19th century when Chinese immigrants arrived in the archipelago.
Eventually, because of globalization in the early 20th century, ramen came to Korea and has undergone a few modifications.
Before we proceed to our main topic, let me share a few things that might interest you:
Momofuku Ando, a Japanese, invented the first instant noodles in 1958.
Samyang Ramyun, a Korean man, invented his own Korean instant noodles in 1963. Today, both "Samyang" and "ramyun" are terms closely used when speaking about noodles.
During the Korean War, Samyang combined his instant noodles with the Japanese ramen concept of preparing noodles. Because of the war, a lot of his countrymen became poor and his instant ramen noodles became an affordable meal for many.
It was only in the early seventies that the rest of the world got to know more about Japanese ramen and ramyun.
Ramen or ramyun? Is there a difference?
The word "ramen" literally means "pulled noodles." It is a Japanese word, not a Korean word and yes, there's a difference between ramen and ramyun. There's also a difference in how Koreans use the term ramen in their country. So, let's see their difference.
First off, when you say ramen in Japan, you are referring to a certain Japanese cuisine. Ramen in Japan are freshly cooked in restaurants and homes. It takes more time, energy, and skills to prepare ramen.
However, it is worth noting too that there are instant ramens in Japan. These instant ramen noodles come in packs or cups. Nevertheless, the term "ramen" is more popularly used to refer to the freshly cooked ramen unless you specify that it is an instant ramen, the one that is already processed and pre-cooked for quick preparation.
Now, when it comes to Korea, they have a ramen version known as ramyun (also spelled as ramyeon). When you say "ramen" in Korea, you are most likely referring to Japanese ramen. Now, if you say "ramyun," it refers to the instant pre-packaged ramen noodles.
In short, ramen in Korea is the Japanese freshly cooked noodles while ramyun refers to the processed instant ramen noodles.
Difference in preparation
The Japanese ramen uses flavorful and tasty broth, usually made of pork stock. Added to the broth would be the raw and fresh noodles that need to be cooked and boiled. You can then add toppings such as vegetables and meat.
For Korean ramyun, are dried and fried noodles. They are prepared by manufacturing companies and pack in pouches or cups. The seasonings are put inside packets and the noodles are usually wavy. The flavor of Korean ramyun comes in the spicy chicken stock converted into powder for easy preparation.
As you can see, it takes more time and energy to prepare Japanese ramen. Compare that to Korean ramyun that can be cooked in just 5 minutes. Because ramyun is super easy to prepare, it is convenient to eat and thus, made popular in all Korean households.
Difference in flavor
Both Japanese ramen and Korean ramyun come in a variety of flavors. For Japanese ramen, it is primarily prepared with a base soup of chicken, seafood, and pork stock. For Korean ramyun, the base soup is primarily made of chicken stock.
The Japanese ramen includes the following:
The Korean ramyun includes the following:
Kimchi flavor
Kkokkomyeon chicken flavor
Shin-Ramyun unique spicy noodles
Jjapaghetti black bean flavor
Generally speaking, Korean ramyun is saltier, hotter, and spicier, which is not the typical flavor of Japanese ramen.
Difference in nutrition
Between the two, Japanese ramen is considered to be healthier compared to Korean ramyun for obvious reasons. For one, Japanese ramen is cooked fresh from the kitchen. It uses no preservative. Not only that but the ingredients used are also fresh, which includes a lot of nutrients.
On the other hand, Korean ramyun is prepared with various preservatives. Although they still come with essential nutrients, they are not as fresh as Japanese ramen.
However, you may want to note that both Japanese ramen and Korean Ramyun are high in sodium content. This means that always eating these foods could lead to increased blood pressure.
If you're health-conscious, you can always ask the chef to lessen sodium content when you're eating in a restaurant. You can also decrease sodium when preparing Japanese or Korean ramen in your home. If you're eating Korean ramyun, you can just add a portion of the seasonings to lessen the salt.
It is good to know that restaurants and instant ramen and ramyun manufacturers are starting to recognize the importance of improving the health benefits of their products. Thus, they are now trying to create varieties of ramen and ramyeon with low in sodium, free of gluten, and vegan options.
Best Korean Ramyun
Korean ramyun is a great way to have a taste of Korean food. If you want to know where you can buy Korean Ramyun, here are some products you might want to try: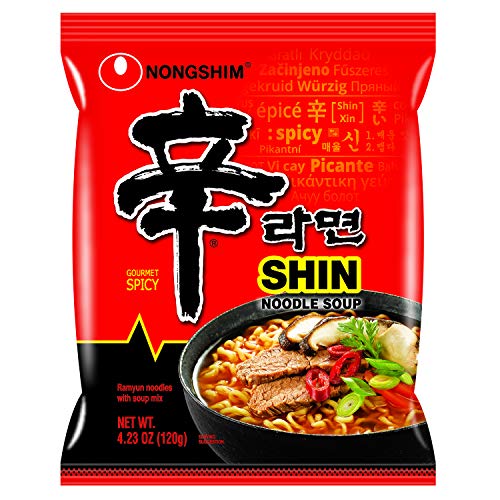 If you are looking for a Korean ramyun, you will eventually hear about Nongshim. It is the most popular brand of ramyun in Korea and most likely around the world.
In this product, you will get the most sought-after flavor of Nongshim, gourmet spicy. Each pack comes with premium quality ingredients that include beef, carrots, mushrooms, and pepper.
The noodles are also soft and chewy. When combined with spicy beef broth, you only get nothing but pleasure in your palate. You can simply boil the noodles, add the seasonings, and your Korean ramyun is ready in just about five minutes.
---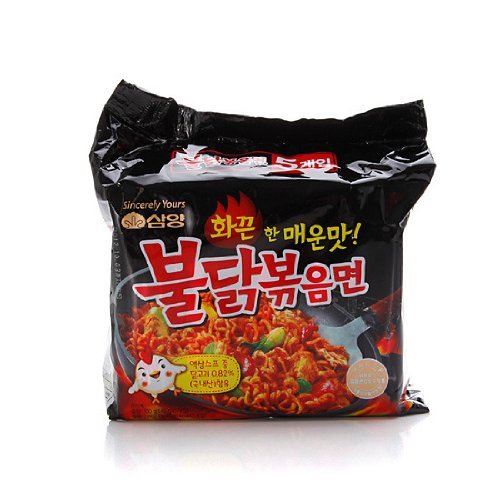 Not all ramyun or Korean ramen comes with broth. For this product from Samyang, you get to eat it without the soup. All you need to do is boil the noodles, drain the water, add the seasonings, and stir fry the noodles.
You will love how Samyang prepared its noodles. They are thicker than most ramyun noodles and they come with a great texture. The noodles are drenched in chicken seasonings with a twist of hot, spicy, sweet, and curry flavor.
---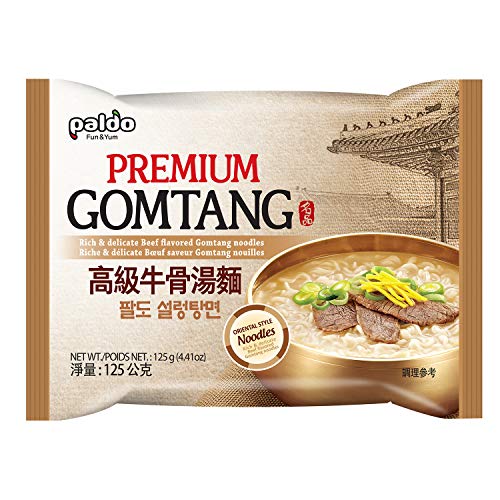 If you like your ramyun to only have a mild flavor, you'll love this product. The Paldo Fun & Yum offers its ramen with what they call "Asia's best mild soup flavor." Many people do agree as well, saying that it is among the most delicious Korean ramyun dishes they have tasted.
The ramen noodles are made of wheat flour combined with beef-based broth. Aside from that, the ramen also comes with a rich amount of vegetables to have a hearty and healthy meal.
---
Another delicious ramen with a unique flavor is Ottogi's cheese ramen. The Asian-style noodles make incredible ramen. As you add the cheddar cheese powder, you will see how the broth becomes richer, creamier, and milkier.
Even if you are not a cheese lover, you will still love this ramen. Because of its unique taste and flavor, you surely don't want to miss it.
---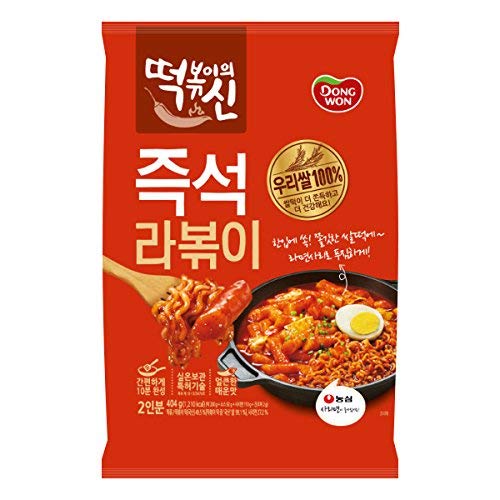 If you want to taste a more authentic version of Korean ramen, then you should try the tteokbokki ramen of Dongwon.
Dongwon means "God of tteokbokki." Tteokbokki is simply a rice cake that is a perfect addition to your sizzling hot ramyun. As a rice cake, tteokbokki is chewy and thick. It is actually a popular snack commonly found in the streets of Korea.
So, you can just imagine having your ramen topped with tteokbokki. It would surely be an unforgettable gastronomic experience for you and your friends!
---
Best Japanese Ramen
Whether you are in Japan or not, you can easily enjoy a serving of ramen wherever you might be. You can select one of the featured ramen products we listed below: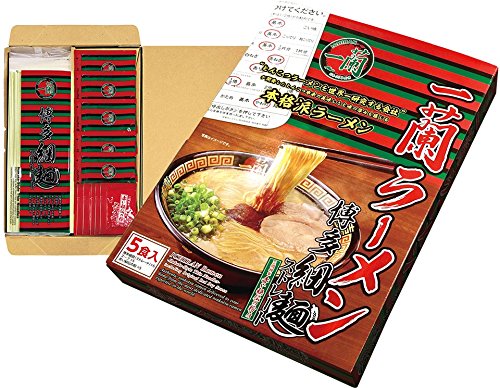 If you have been in Japan and you want to eat ramen outside, you will most likely hear about Ichiran restaurants. It is actually the most popular ramen restaurant in Japan. They specialize in serving ramen in pork broth while using their signature red dry sauce.
When you buy this product, you get five serving packs. Each pack comes with Hakata-style thin straight noodles. As a highly rated ramen noodle, you will get nothing but a delicious and superb taste.
---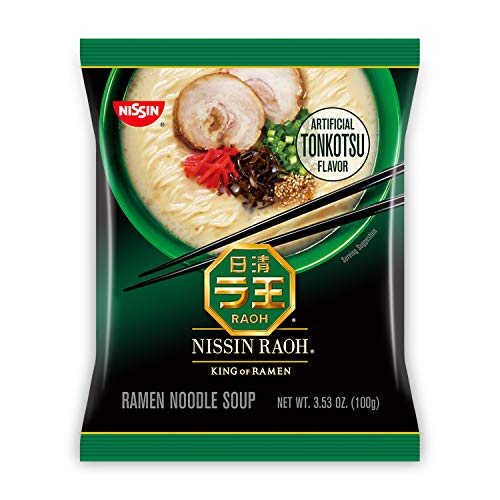 When you talk about Japanese noodles, you will eventually encounter Nissin. It is the most popular brand of noodles in Japan. One of their specialties would be the Nissin RAOH ramen noodles. Raoh simply means "King of Ramen" and definitely, they got the crown for the best noodles.
Their RAOH ramen noodles come with tonkotsu flavor. Made with advanced technology in Japan, Nissin's raoh is prepared with the best ingredients to give you rich, creamy, and savory soup packed with bursting umami.
Aside from tonkotsu, other available flavors include soy sauce and miso.
---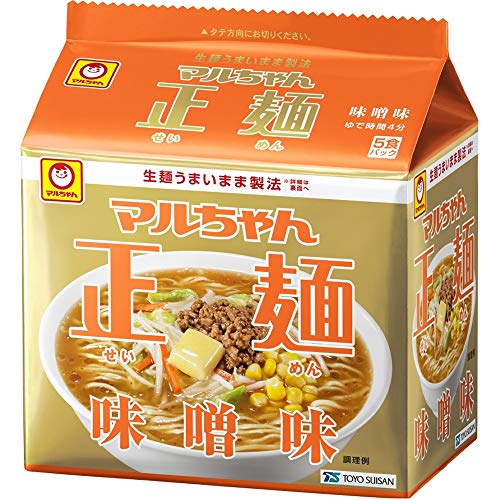 This ramen is exceptionally delicious with its miso flavor soup. It comes with vegetables and ginger combined with thick yummy noodles. In fact, the Maruchan ramen noodles are thicker than most ramen noodles in the market today. Feel free to add toppings of your choice, too.
---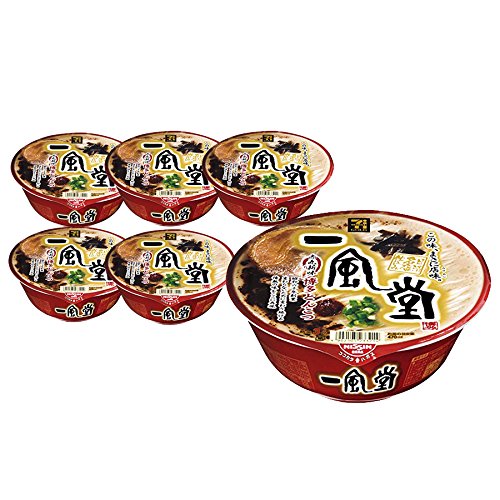 We have already mentioned Ichiran, but another popular ramen restaurant in Japan is Ippudo. They also have their signature ramen called Akamaru Shinmi ramen. The Ippudo Akamaru ramen is made of boiled pork bones that go well with its rich spicy taste. The noodles are superbly made as well into thin and chewy bites.
---
If you wish to create your own ramen but you don't have the noodles, you can buy Hime Japanese ramen noodles. This gives you the freedom to prepare your own broth to your heart's desire.
The Hime noodles are made of high quality and premium wheat. It is something you won't find in other types of noodles. Hime focuses on creating noodles and thus, you can be sure that if there's one thing they are good at, it would be preparing noodles. They made your noodles to be of top texture, thickness, and composition. In fact, their noodles have their own unique taste and flavor. The noodles don't simply rely on the broth to produce a rich and delectable treat.
---
Final words
Now that you know the difference between Korean ramyun and Japanese ramen, you are now better equipped in buying the right product for you or preparing the right food. Once you have decided which type of ramen you're going to buy, don't hesitate to come back to this post and select from our list of instant ramen your best choice!
| Product | Brand | Name | Price |
| --- | --- | --- | --- |
| | Nongshim | Nongshim Shin Ramyun Noodle Soup, Gourmet Spicy, 4.2 Ounce (Pack of 20) | Check Price on Amazon |
| | Samyang | (VALUE FAMILY PACK) Samyang Ramen Spicy Chicken Roasted Noodles 5PCS | Check Price on Amazon |
| | Ichiran | Japanese populer Ramen "ICHIRAN" instant noodles tonkotsu 5 meals(Japan Import) | Check Price on Amazon |
| | Nissin | Nissin RAOH Ramen Noodle Soup, Tonkotsu, 3.53 Ounce (Pack of 6) | Check Price on Amazon |
| | | [Value Pack] IPPUDO"Akamaru" Instant Japanese Famous Shop's Tonkotsu Ramen 6 Cups Value Set | Check Price on Amazon |
* If you buy through links on our site, we may earn an affiliate commission. For more details, please visit our Privacy policy page.