Instant noodles have been a thing since 1958, as the first Chicken Ramen was developed by Mr Ando. His inspiration is the people lining up to buy bowls of hot ramen noodle soup at a black market stall during the food shortages after World War II.
| Product | Brand | Name | Price |
| --- | --- | --- | --- |
| | Ottogi | Ottogi Yeul Ramen Noodles, Hot Pepper Flavor, 4.23 Ounces (Pack of 20) | Check Price on Amazon |
| | Nissin Foods Hot & Spicy Bowl Noodle | Nissin Hot and Spicy Bowl Noodles Chicken, 3.32 Ounce (Pack of 12) | Check Price on Amazon |
| | Paldo | Paldo Hwa Ramyun - with Soy Peptide, Hot & Spicy Noodles, 120 g Pouches, 5 count, (Pack of 4) | Check Price on Amazon |
| | Indomie | Indomie Mi Goreng Instant Stir Fry Noodles, Halal Certified, Hot & Spicy / Pedas Flavor (Pack of 30) | Check Price on Amazon |
| | Samyang | Samyang Carbo Buldak Nuclear Fire Fried Super Hot Spicy Noodle 5/pack | Check Price on Amazon |
* If you buy through links on our site, we may earn an affiliate commission. For more details, please visit our Privacy policy page.
The traditional ramen noodles, which is a Japanese noodle soup, is composed of Chinese-style wheat noodles served in a meat or fish-based broth, often flavored with soy sauce or miso, and uses toppings such as sliced pork, nori, menma, and scallions.
Since the preparation may take longer, instant ramen has been developed. This allows easy preparation in case you need something to fill your stomach when you are hungry. That was actually the vision of its creator – he believed noodles could cure world hunger.
Since ramen is originally from Japan, it would not be a surprise if spicy instant ramen noodles would appear. Muroran actually claims to be the origin of spicy ramen variants in 1965. Also, the city of Sanjō city claims to have had kare ramen for over 80 years, and the city of Katori also claims to have been the site of its origin.
What Are The Spiciest Instant Noodles For Ramen
Spiciest instant noodles might not be for everyone, but for those thrill-seekers, any information about their existence must be provided. That is why we will help you sort some of the best spicy instant ramen. Read further and find out more information.
Korea is very well-known for their ramen special, and Shin Ramyun is one of them. Though it originates in Korea, this spicy instant noodle is also available and can be seen in supermarkets across the U.S.
Shin Ramyun instant noodles would provide thrills to people who love spicy food. This spicy instant ramen also has a spicy sauce included in the packaging. It also comes in a reheatable cup and can be eaten even without the sauce.
This instant ramen is perfect for beginners as its spiciness level isn't as high as the other brands on this post.
---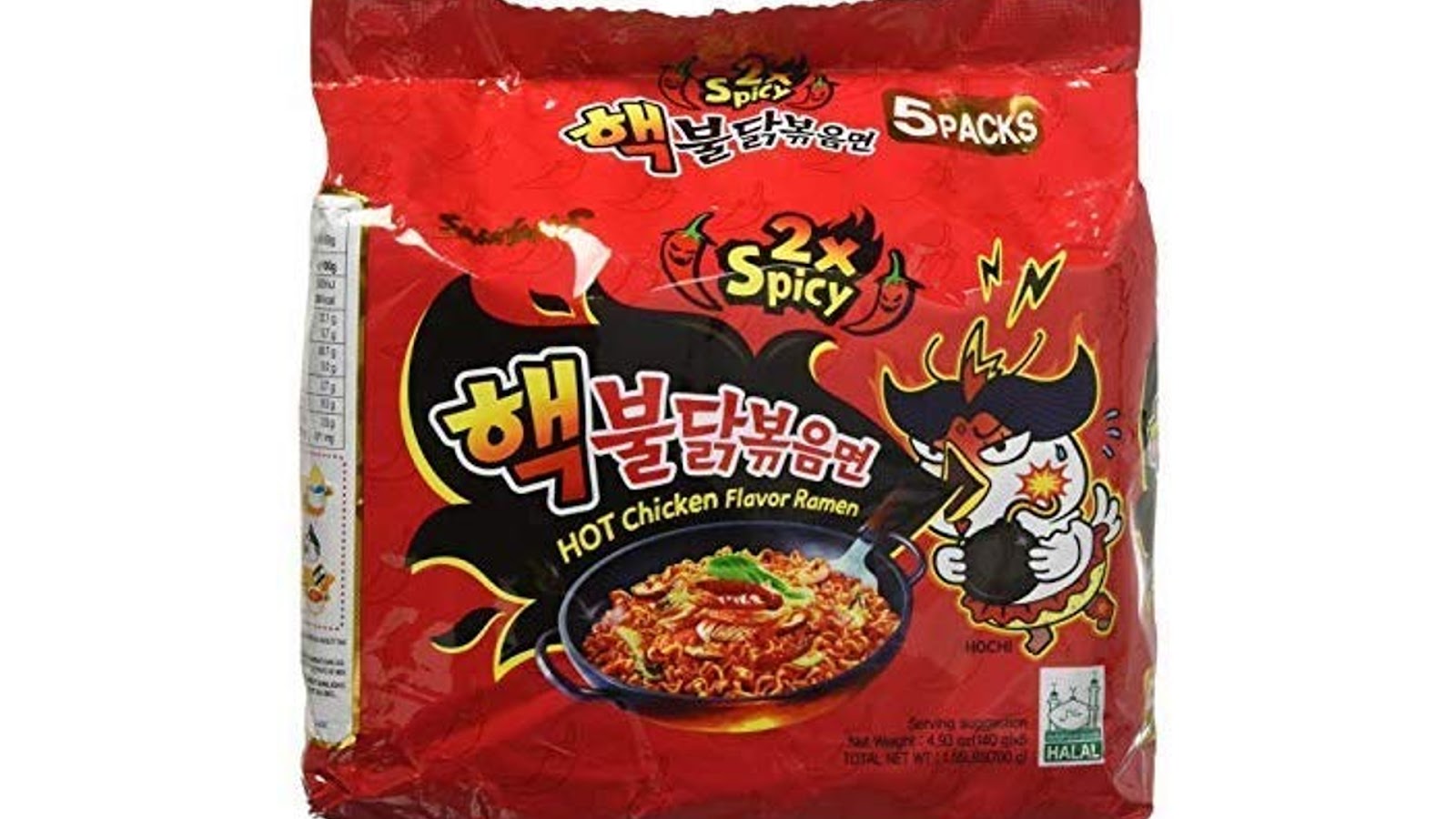 There are people who love to challenge themselves, and if you are one of those thrill-seekers, then try Samyang's 2X Spicy Hot Chicken Flavor Ramen. There are few influencers on Youtube who have taken this challenge, making this spicy instant noodles a popular one.
Samyang foods are known for their instant ramens that offers spicier taste and stronger flavors. Its spiciness level is actually considered as extremely spicy, thus, this is one of the spiciest instant noodles that you can purchase from Korean stores or an authorized seller.
If you are craving for instant noodles that would be worth the money, then look no further as Samyang is one of the best instant ramen brands.
---
Samyang New Spicy Chicken Roasted Noodles
Samyang's other entry for their instant spicy ramen noodles is the new spicy chicken roasted flavor. Though it is less spicy than its other siblings, this variety would still provide the kick that you might be looking for in spicy noodles.
When compared to the 2X Spicy Hot Chicken Flavor Ramen, this version of hot chicken flavor ramen is slightly less tongue-tingling and also has a bit more flavor complexity. It might contain some egg in the ingredients, making it a not totally vegan option, but still it is good for vegetarian folks.
Unlike other Samyang options that are incredibly spicy, this hot chicken flavor ramen is actually Halal-certified. Just be advised that the taste of this ramen noodle is slightly sweet due to its sauce.
---
Another contender that might peak your interest would be the Ottogi Ramyun Hot Pepper Yeul Ramen Noodles. This instant ramen packs in spice as it uses a red pepper-based broth.
Those who have tried this instant ramen said that the spiciness level is comparable to the Shin ramyun, though this one has a better noodle texture. If you are still looking for some thrill but don't want that extreme level of spiciness, then better try this one first.
Check it here.
---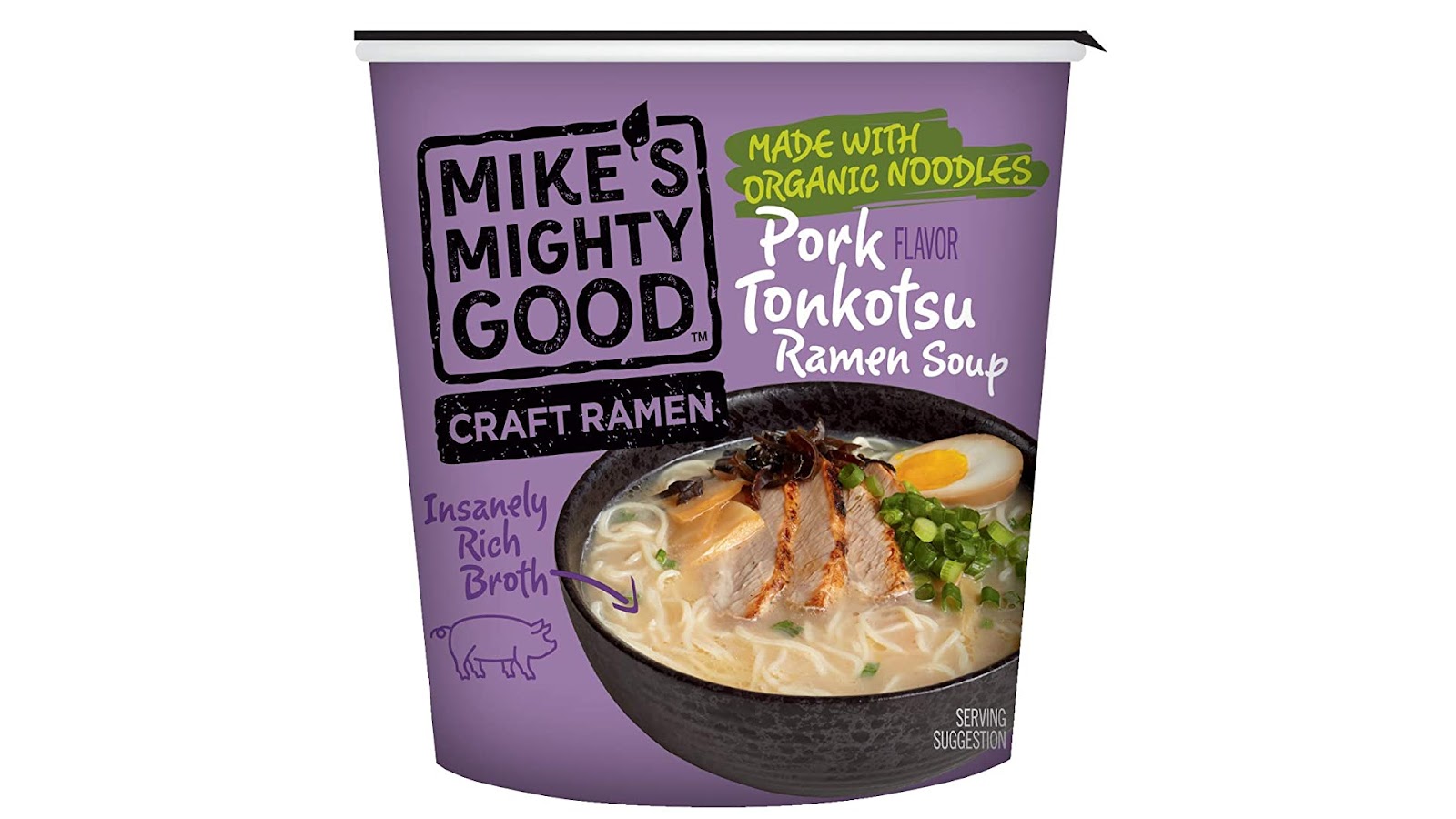 Are you health conscious and would want to try a healthier instant noodle option? Well, this one might suit your needs.
This instant ramen uses tonkotsu as its base for the instant noodles. As you might know, tonkotsu is a type of pork bone-based broth that is famous for being thick, rich, and flavorful. Mike's Mighty Good is known for steaming their noodles, unlike some famous brands who fry them.
That procedure of making the noodles gives this brand an edge when it comes to health benefits. They also claim that their packaged noodle soups are organic, non-GMO, and palm oil-free.
This is also one of the instant noodles that offers a slightly spicy taste due to the addition of chili pepper. Though it can't beat some brands that have been considered as the spiciest instant noodles, what you will get instead is a healthier and organic one.
---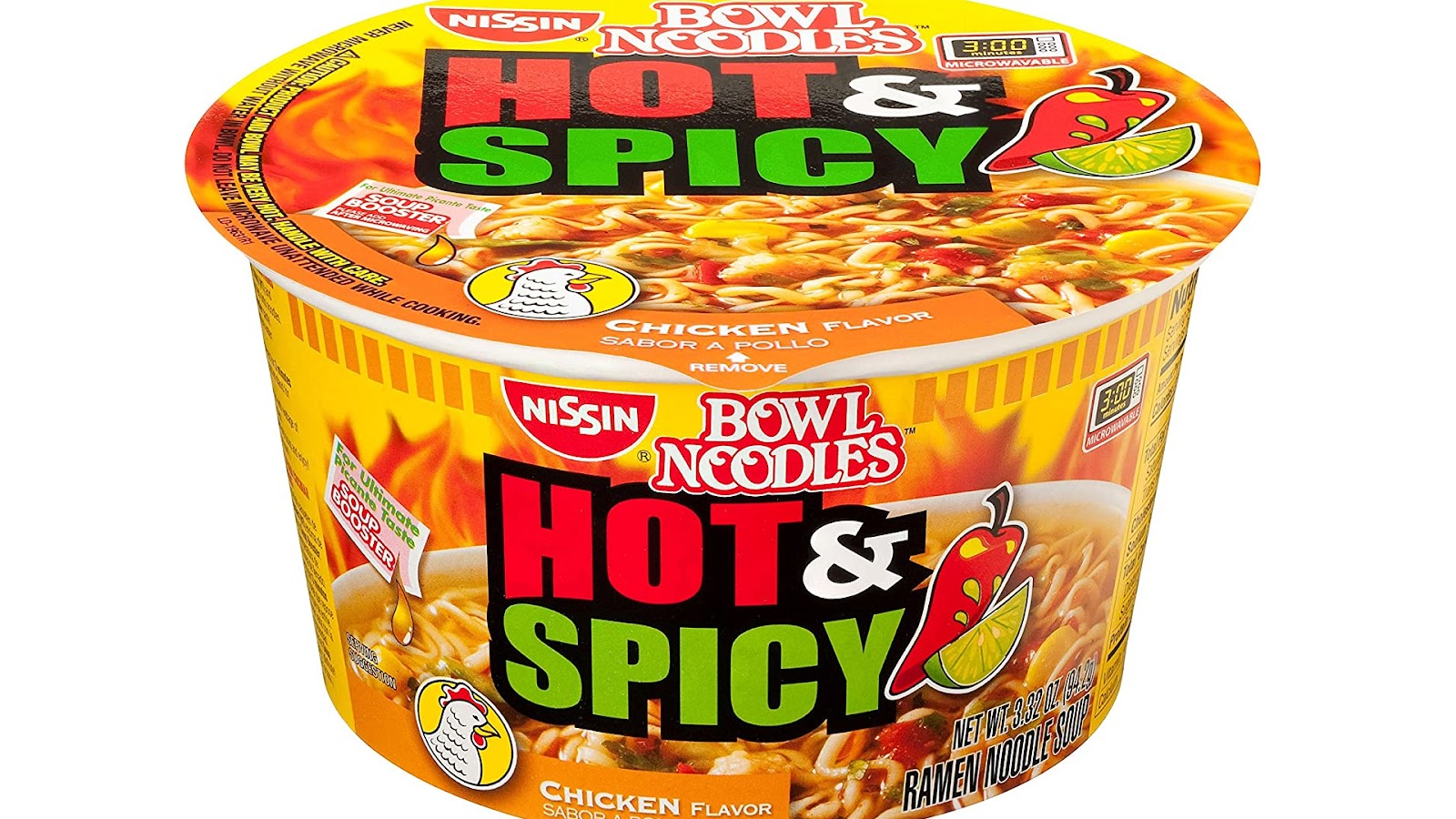 One of the most popular brands that offers several instant ramen variations would be Nissin. Those fans who love to eat instant ramen with spiciness that provides slow burn and hot chicken flavor ramen might find the nissin brand as their option.
Unlike some ramen brands, like Samyang Ramen or Paldo Volcano Curry kkokkomyun, this instant ramen is very simple and can be found easily anywhere you would go.
Based on an honest opinion by some of the reviewers, Nissin hot & spicy flavors have been watered down and rather bland. But that can be understandable as this is one of the cheapest instant ramen that you can get anytime you want.
---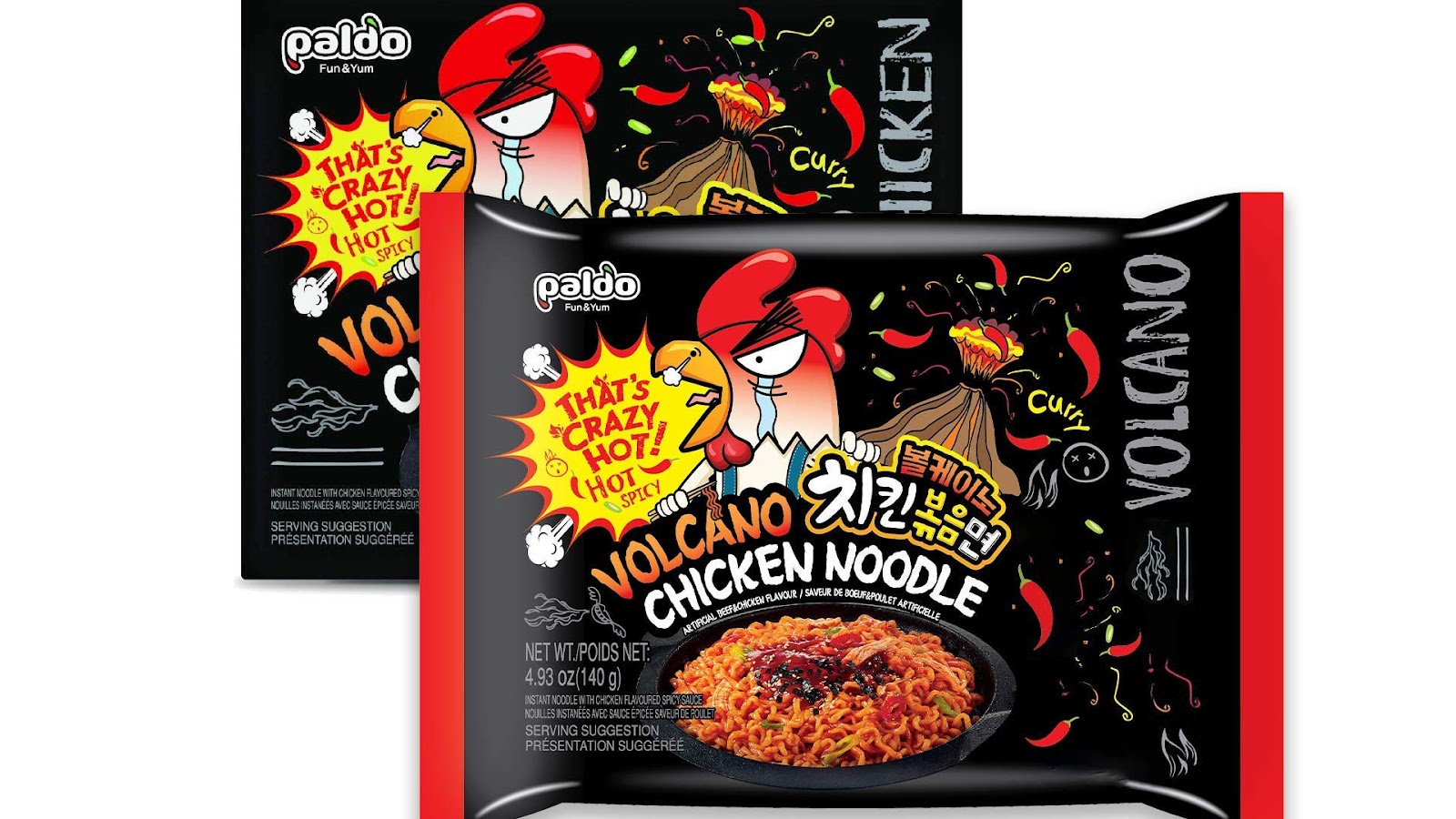 Try this brand's take on the sweet-spicy flavor that triggers sensation in your mouth. This instant ramen has a curry flavor that packs in the heat. When it comes to the packaging, it also has an edge over other competitors as it is slightly bigger in size.
Paldo may not beat the culley's world's hottest ramen since some of the reviewers said it has a sauce that is sweeter and less spicy. The noodles are also thick and chewy.
However, if you are one of those who are looking mainly for spices, then this will be a great option for you. You might find the balance between too spicy and not too spicy an interesting feature, as it also gives you a good punch.
---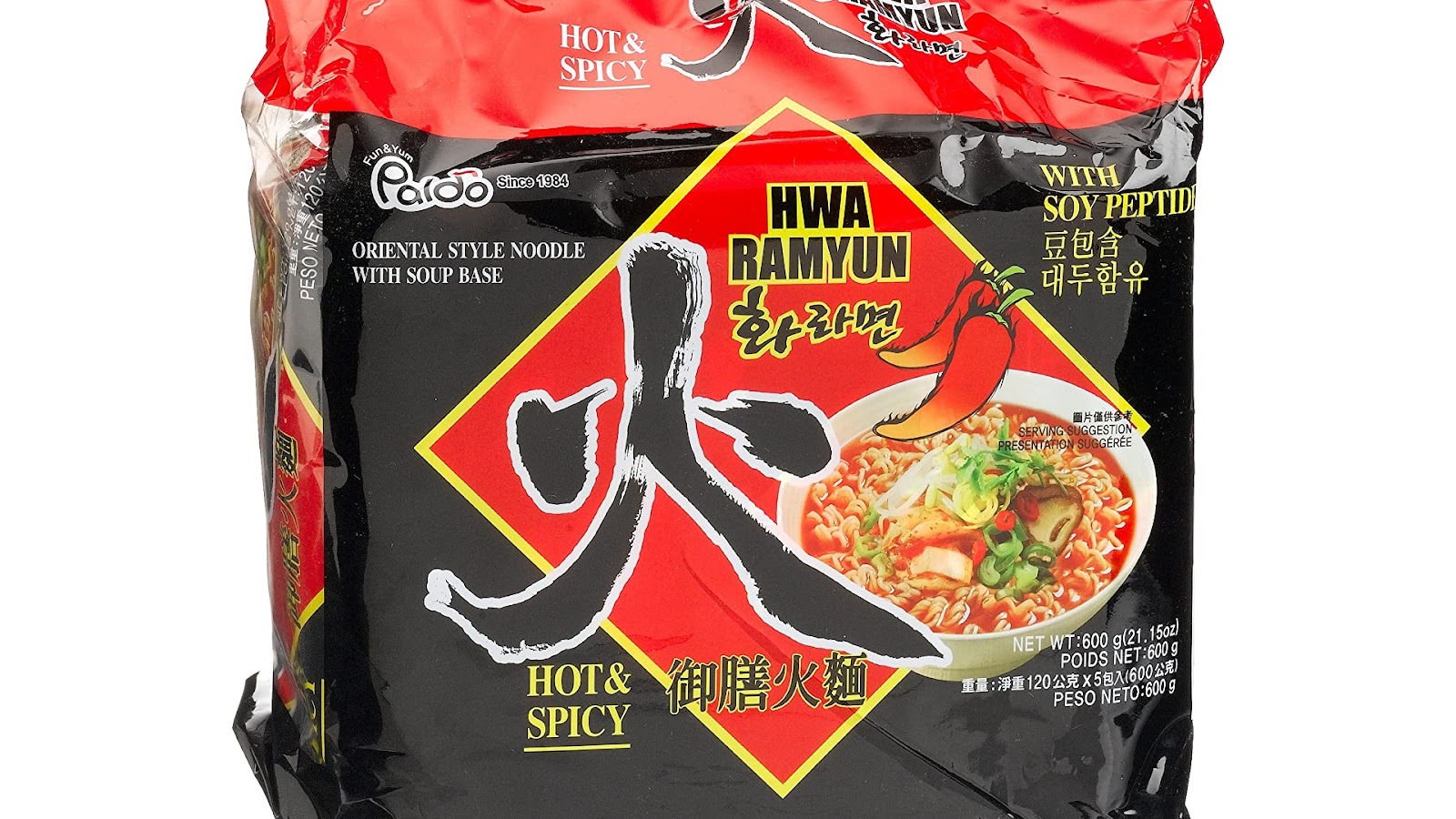 Those who are fond of eating veggies might want to take into consideration this brand's offering. Hwa actually means fire in Korean, thus, this is considered as fire ramen.
Instead of using the traditional dried meat as an ingredient, Hwa ramyun uses vegetables instead. It actually comes with soy peptides, a soy-based protein. Not only that, it also offers five different types of vegetables in its toppings pack, making it a great choice for vegetarians.
Though the spiciness level of this instant ramen is not above the scale, it's noodle texture is an advantage. Based on those who tried it, it is like eating fresh noodles even if not eaten right away.
---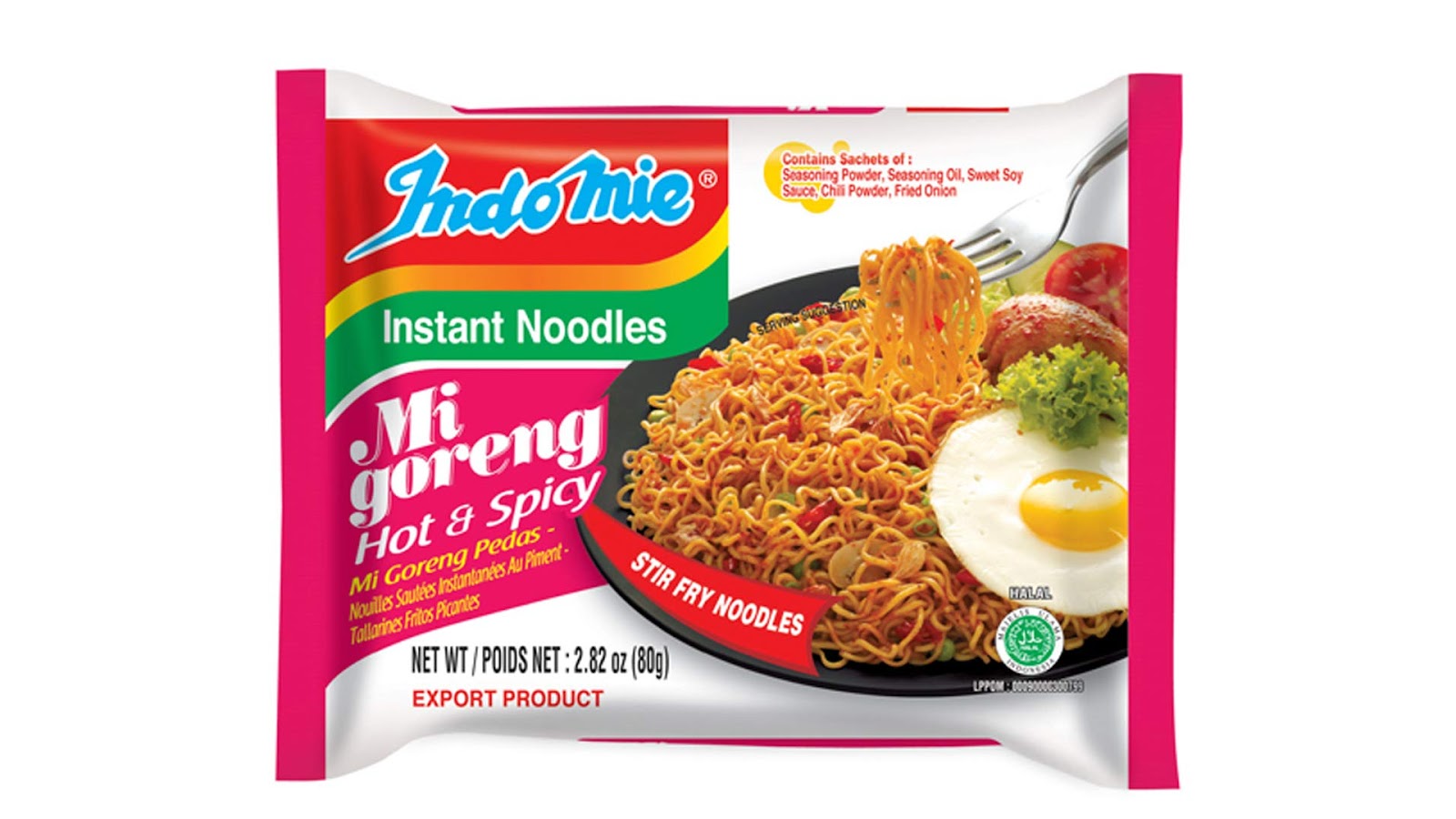 Another brand that offers good quality spicy noodles is Indomie. Those who have watched fire noodle challenge via Facebook share or Twitter share might find this brand familiar.
Indomie is an instant noodle from Indonesia that is famous for its Mi Goreng noodles. The good thing about this instant ramen brand is that it uses a healthy dose of chili and fried onions to kick up the flavor a notch.
You might also love their separate packets of seasoning, oil, and fried onions that makes it easier to customize based on your preferences. If you are looking for a treat of spicy noodles that is not overwhelming to your taste buds and would want to get great taste and flavor, try out this brand.
See your buying options here.
---
Looking for something to numb your tongue? Look no further and check out this offering from Samyang. Spicy flavor may be an understatement to describe this incredible spicy instant noodles.
Though Samyang may have originated from South Korean, this version is actually Chinese-inspired. This ramen is based on a Chinese spice sauce that has a decent dose of Szechuan peppercorns in it that gives a numbing bite.
But there are reviews that said the X4 spicy level is just a false advertisement as it doesn't give justice. Commentators actually find the X4 to be less spicy than the X2 version of Samyang. But if it is spice that you are after, this Samyan X4 won't disappoint as it also gives an interestingly tingling, numbing feeling on the tongue with good flavors.
---
How To Pick The Right Instant Spicy Noodles
Picking the right spicy noodle might be different from each person. First, you will need to know your tolerance. You might use the Scoville scale to check if you can handle the spice level of each product.
If you can't tolerate high levels of spiciness, then choose those products that contain broth when cooked, or those that need boiling water and are not drained. Broth would lessen the concentration of the spice, thus, reducing its potency.
| Product | Brand | Name | Price |
| --- | --- | --- | --- |
| | Ottogi | Ottogi Yeul Ramen Noodles, Hot Pepper Flavor, 4.23 Ounces (Pack of 20) | Check Price on Amazon |
| | Nissin Foods Hot & Spicy Bowl Noodle | Nissin Hot and Spicy Bowl Noodles Chicken, 3.32 Ounce (Pack of 12) | Check Price on Amazon |
| | Paldo | Paldo Hwa Ramyun - with Soy Peptide, Hot & Spicy Noodles, 120 g Pouches, 5 count, (Pack of 4) | Check Price on Amazon |
| | Indomie | Indomie Mi Goreng Instant Stir Fry Noodles, Halal Certified, Hot & Spicy / Pedas Flavor (Pack of 30) | Check Price on Amazon |
| | Samyang | Samyang Carbo Buldak Nuclear Fire Fried Super Hot Spicy Noodle 5/pack | Check Price on Amazon |
* If you buy through links on our site, we may earn an affiliate commission. For more details, please visit our Privacy policy page.