Looking for a good tamari substitute for your favorite Japanese dish? You've landed on the right page. We have listed the most often used Tamari substitutes that you can utilize whenever you run out of Tamari soy sauce in your kitchen.
* If you buy through links on our site, we may earn an affiliate commission. For more details, please visit our Privacy policy page.
What is Tamari
There are five famous soy sauces in Japan and one of which is Tamari, also known as Japanese shoyu. Tamari can be made of wheat, but most of the time produced from fermented soybeans. Tamari's main purpose is to season food. It is a Japanese delicious soy sauce suitable for vegetable, chicken, fish, and other savory dishes because of its significant umami flavor. This gluten-free Japanese condiment is less salty and darker compared to most soy sauces, with rich umami flavor. Umami is a Japanese term that means "pleasant savory taste".
Though Tamari is a type of soy sauce, it technically varies from the traditional soy sauce due to its processing. The latter is made of water, salt, soybeans, and wheat — which are fermented for a couple of months using moromi and koji. On the other hand, Tamari is produced from a miso paste that is made from water, salt, soybeans, koji, and moromi, with little to no wheat material.
Health Benefits of Tamari
There are different types of Tamari which vary from thickness, wheat content, flavor, and its fermentation process. But most of these varieties are vegan, gluten-free, and wheat-free. Thus, Tamari sauce is best for people that are sensitive to gluten and with celiac disease. It is a good source of protein, vitamin B3, tryptophan, manganese, and minerals. It also helps digest fruits and vegetables, contains less added preservatives, and more antioxidants content. Thus, ideal for those who are on a gluten-free diet.
USES OF TAMARI
Tamari is a popular flavor enhancer for sushi, dumplings, rice, and noodles because of its less salty flavor and umami taste. This type of soy sauce will add a dose of saltiness and sweetness to your menu. In fact, the Japanese sauce is often added to sauces, soups, stir-fries, and marinades. Any type of sauce in any dish can be replaced by Tamari since it is rich in umami properties. It goes well with chicken menu, chili, sushi, spring onions, roasted nuts, and other asian dishes.
WHY USE TAMARI SUBSTITUTE
There are several reasons why some people need to substitute Tamari. Aside from unavailability of this Japanese sauce, others look for Tamari substitutes for health reasons. In this post, we will give you the leading sauces to replace Tamari and its corresponding health benefits. These condiments can be found at your nearest grocery store and can also be ordered online.
Best Tamari Substitutes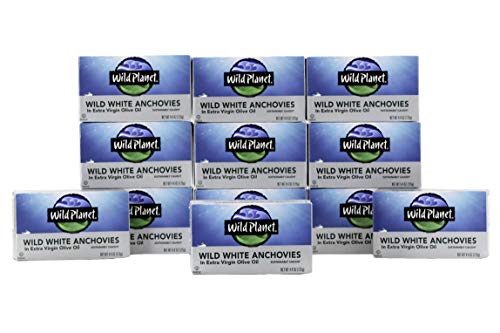 Saltiness and a unique flavor are among the things you should consider when finding an ingredient substitute for Tamari. Some may find it weird to use minced sardines than other sauces, Anchovies is definitely perfect for Tamari dishes such as stir fries and curry. Although this alternative does not guarantee deep flavor as fish sauce, it can still ramp up the umami you crave for.
PROS
Just like soy sauce, fish sauce, and salt, anchovies are less expensive. This ingredient is also accessible and can easily found in online stores and typical supermarkets.
CONS
Anchovies is unable to offer the caramel flavor profile similar to Tamari. Some consumers also find the anchovies odor undesirable. And since anchovies are made of fish, it is vegan friendly.
---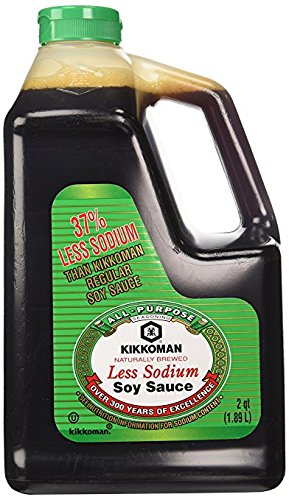 Soy sauce is known to be the prime Tamari replacement because of various similarities these two sauces have . This condiment is best for barbecue, sauces, marinades, and Chinese dishes. Dark soy sauce should be the best match to Tamari as it increases the caramel texture in your dishes. If your recipe calls for Tamari and yet the sauce is not available, soy sauce is the best substitute you should try.
PROS
Soy sauce is less expensive compared to Tamari and is readily available in most grocery stores. It comes in several variants that consumers can choose from. Soy sauce is also simple and easy to use in recipes that call for Tamari.
CONS
Soy sauce, on the other hand, has some disadvantages. It has a very salty taste and is not suitable for those who are on a low sodium diet. And unlike Tamari, soy sauce is made of wheat grain which is not good for those who are not allowed to consume gluten rich foods.
---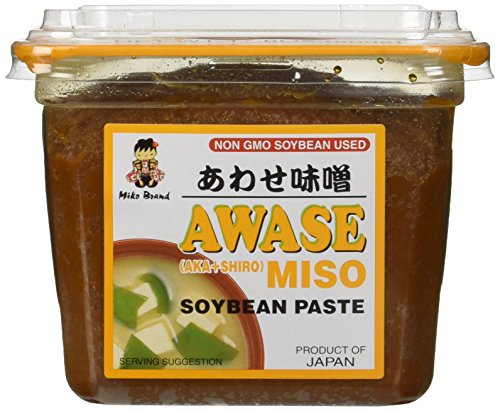 The miso paste is often used for stir fry, salad dressings, fried meat or fish, and marinades. It offers saltiness together with umami flavors perfect for various Japanese dishes. Its taste is similar to Tamari, but miso is in a paste form instead of a liquid.
PROS
Miso comes in several variants, so consumers can choose the best version that works best for their menu. The miso paste creates a deep umami flavor to both meat and vegetarian cuisines. Some of the miso variants are red miso paste that has a deeper taste and is saltier compared to other miso types, white miso that offers a mild flavor and a lighter texture and taste, and mixed miso that includes both red miso paste and white miso paste.
CONS
As previously mentioned, miso is not in the form of liquid. Therefore, it needs additional liquid to achieve the moist texture as with Tamari. This means it needs extra time to prepare the miso paste as a Tamari alternative before adding it to a dish.
---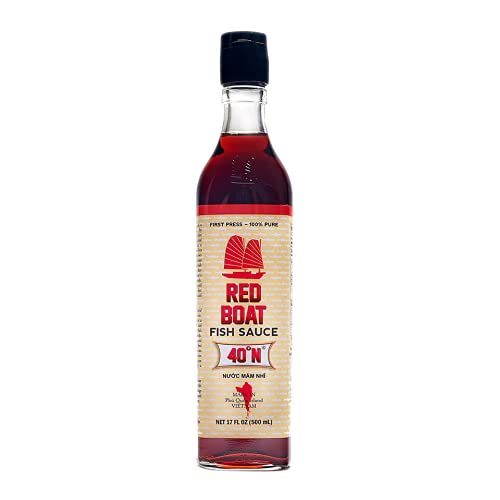 Fish sauce is made of fermented fish or fermented anchovies and salt. This is a perfect seasoning popular to Southern Asia, and offers savory flavor and pungent scent to various dishes. It is also a good substitute for Tamari sauce as it enhances the umami and complements the savory flavors in many Asian dishes. This sauce is also perfect for stir-fry, ramen, curry, pho, and dipping sauces.
PROS
Just like regular soy sauce, fish sauce is available in most health food stores and grocery stores. And compared to Tamari and other soy sauces, fish sauce is also a budget-friendly condiment.
CONS
One drawback a fish sauce has is the large amount of salt it contains which is not suitable for those who are on a low-sodium diet. The fish sauce also lacks the caramel note compared to what you'll get when using Tamari sauce in your dishes. It contains fish and therefore, it is not suitable for those who are on a vegan diet.
---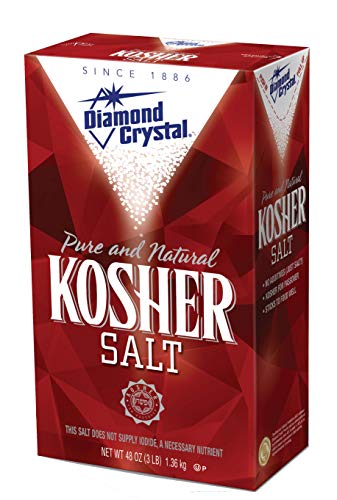 Salt is the most important seasoning and condiment one must have in their kitchen. This minimalist seasoning provides a salty flavor to almost all of the dishes. It is best for poultry, spice mixes, salad dressing, and sauces. There are also different varieties of salt that you can choose from. These include the chili salt, garlic salt, onion salt, sea salt, and kosher salt, and a lot more. You can buy any of these to replace Tamari. These types of salts differ not only in its texture and taste, but also in sodium and mineral content.
PROS
Salt is the best substitute for Tamari that is very easy to find and is less expensive. The salt's clean flavor is way better than the combination of soy sauce and Tamari. Sea salt flakes are perfect for dishes like sushi or sashimi. Nevertheless, salt is considered a perfect seasoning to any type of dish.
CONS
Salt can only offer pure sodium flavor to your dishes and may not be able to achieve the umami flavor you are looking for. Furthermore, this seasoning is not ideal for those who are on a low sodium diet.
---
OTHER OPTIONS
Oyster sauce can add umami and sweet flavor to your dish. This seasoning is not only limited to boost the umami taste but also puts a seafood kick to your menu. Its slightly sweet and salty taste is made of some salt and sugar, and caramelized oyster juices. Hence, it does not taste like oysters.
Coconut aminos are soy-free and are a good Tamari replacement for those with health issues. The coconut aminos flavor is sweeter but less salty compared to Tamari. The coconut aminos are made from the coconut tree fermented sap, also the source of coconut sugar.
Liquid aminos is a gluten-free seasoning and is also a good replacement for Tamari. When it comes to saltiness, it's somewhat similar to soy sauce. Liquid aminos contain soy though so if you have a soy allergy, you should avoid using this alternative.
You can also add Worcestershire sauce and Balsamic Vinegar as good alternatives for Tamari.
WRAP UP
For those who are on a vegan diet, miso paste and soy sauce are your ideal choices. While the most appropriate and easy to find replacement for Tamari is salt. For those with health issues like high blood, teriyaki sauce is a perfect pick due to its slight sweetness flavor and lower salt content that can help maintain your blood pressure levels. And for those who are on a tight budget, soy sauce, fish sauce, and salt are your best options.
* If you buy through links on our site, we may earn an affiliate commission. For more details, please visit our Privacy policy page.