Teriyaki sauce is one of the most popular sauces in Southeast Asia, particularly in Japan. It is made from four major ingredients which are soy sauce, sake, sugar and ginger. Mirin can also be substituted for sake if you want to take it easy on the alcohol content.
* If you buy through links on our site, we may earn an affiliate commission. For more details, please visit our Privacy policy page.
Teriyaki sauce is best for marinating meats, or seasoning to stir fries as it is a soy sauce based. To get the best flavor out of the teriyaki sauce, marinate the meat, vegetables, tofu, or fish for at least 30 minutes before cooking. One of the most famous teriyaki sauce recipes that you can find will be the teriyaki chicken.
Unlike soy sauce that is plainly salty, the taste of teriyaki sauce has a lot of umami undertones, with savory-salty-sweet flavor. Though the word teriyaki originated in Japan, the teriyaki sauce is also known all around the world.
Since it has a soy sauce content, teriyaki sauce is high in sodium, it should be consumed in moderation. However, there are a lot of people who would love to incorporate teriyaki sauce on their dishes due to its appetizing flavor.
That could be the reason why this condiment might run out easily on pantries. If that is the problem that you are facing, then it is time to consider looking for the best substitute for teriyaki sauce. I have provided some recommendations below, so feel free to read them out.
What Can We Use Instead of Teriyaki Sauce?
In case you don't have any teriyaki sauce available in your vicinity, use the products below to substitute it. You can click on the links for each product to buy them conveniently online.
Substitute for Teriyaki Sauce

Ponzu sauce is made from a soy-based Japanese sauce and citrus fruits (fresh lemon juice and orange juice) are added to get that tangy flavor. It is traditionally used as a dipping sauce for certain dishes such as shabu-shabu and other simmered dishes.
Ponzu sauce is also used as a part of a dip for soba or somen noodles, dumplings, or sashimi. Aside from the citrusy flavor, the main difference of ponzu from the teriyaki sauce is their consistency. Ponzu is thicker compared to the teriyaki sauce.
Ponzu also has a more potent umami taste, so it is best for cooking fish and other seafood. You can also replace it for a teriyaki marinade. If you don't have an idea on where to buy a ponzu brand, just click the link on the product above.
---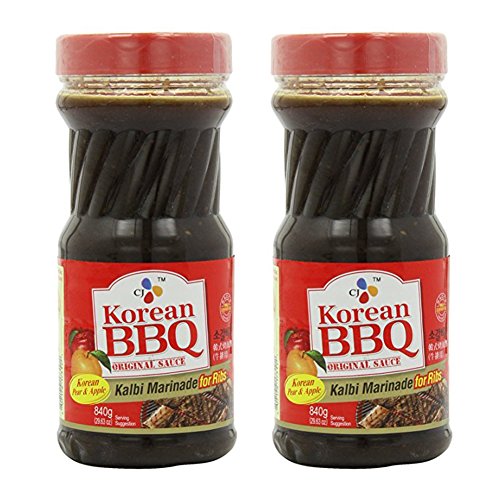 If you need a different substitute for teriyaki sauce, consider getting a Korean brand of sauce which is Kalbi. It is a barbecue sauce that is made of traditional Korean marinade ingredients like soya, sugar, sesame oil, garlic, and mirin.
Kalbi is used in different Korean cuisines, such as Bulgogi, grilled beef short ribs, or pork. It has a great umami taste like the teriyaki sauce, so it can also be added on braises and stews.
Some Kalbi brands use short ribs on their ingredients, which gives it a smoky flavor. But you still get the sweet and salty teriyaki sauce taste.
---

If you are not familiar with hoisin sauce, it is actually famous in Cantonese cuisines. This sauce has a thick consistency, fragrant smell that is used as a glaze for meat, an addition to stir fry, or as dipping sauce.
Like the teriyaki sauce, it has a dark color with sweet and salty flavor. Though the flavor of the hoisin isn't so close to the teriyaki sauce, you can still use it as a substitute if you don't have any teriyaki sauce available in the kitchen.
---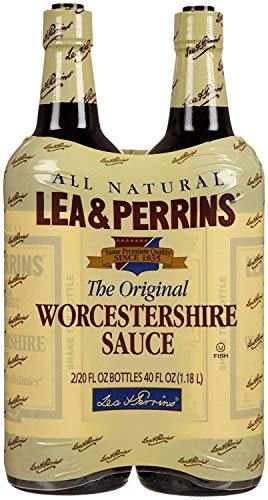 Dark, bold, sour, sweet and powerful umami taste, this is what you will get with the Worcestershire sauce. It is one of the best substitutes for teriyaki sauce should you run out of stock.
Worcestershire sauce is made up of different ingredients that includes vinegar, molasses, anchovies, garlic, tamarind extract, chili pepper extract, sugar, and salt. The original recipe also has some mystery ingredients that have not been revealed to the public.
Though teriyaki sauce is a little bit thicker than Worcestershire, it will still make a good substitute due to its close taste resemblance. Any Worcestershire sauce brands will do, but clink the link above to check our recommended product.
---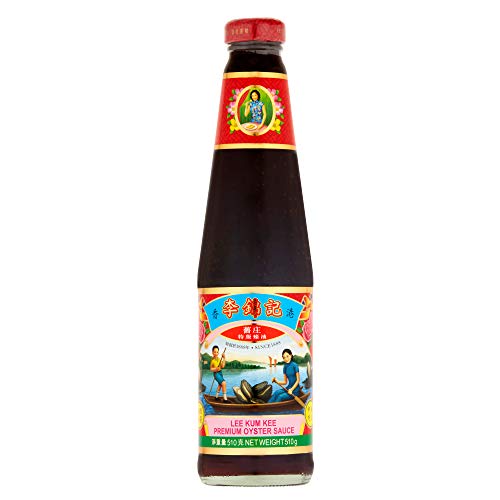 The salty-sweetness flavor of the teriyaki sauce can also be found on oyster sauce. Its consistency is also closer to the teriyaki sauce. Umami flavor is also found in oyster sauce.
Though the mixture of oyster sauce is composed of caramelized oyster juices, salt, sugar, and soy sauce that is thickened with cornstarch, the fishy taste could be nearly recognized. It will have a sweet and rich flavor, with the saltiness of the sea salt.
Oyster sauce is very good on stir-fry dishes and marinades for teriyaki chicken, just like the teriyaki sauce. You'll get more teriyaki taste if you combine the oyster sauce with other condiments such as soy sauce, cider vinegar, or mirin.
---
How to Make Homemade Teriyaki Sauce Recipe
If you don't have enough time to purchase those mentioned substitutes for teriyaki sauce, you can create an easy teriyaki sauce recipe. Just look for the ingredients and you can make teriyaki sauce from scratch.
There are several easy teriyaki sauce recipes that you can find online, but we will provide you with some instructions below on how to make teriyaki sauce using some ingredients that can be found in your kitchen.
All you need to do is to prepare these teriyaki sauce ingredients:
1/2 of cup water
1 tablespoon of cornstarch
1/4 cup of soy sauce
4-5 tablespoons of honey (to taste)
Optional Ingredients:
1 clove of garlic, minced (1 tablespoon of garlic powder will do)
1 teaspoon of grated ginger
4 tablespoons of crushed pineapple
2 tablespoons of pineapple juice
2-4 tablespoons of rice vinegar or apple cider vinegar to taste
1 tablespoon of sesame seeds
1 tablespoon of green onions
Steps to make homemade teriyaki sauce (best teriyaki sauce recipe):
Get a small pot and mix the four main ingredients (water, soy sauce, honey, cornstarch) together. Whisk them until they form a smooth texture.
You can add those optional ingredients listed depending on how you would like your homemade teriyaki sauce to taste. Don't add them briskly and you may add them by portion. Mix them continuously.
On medium heat, bring the mixture to a boil, while stirring continuously for about 8-10 minutes to thicken teriyaki sauce.
Using the remaining optional ingredients (minced garlic, pineapple juice, ginger, crushed pineapple, vinegar, sesame seeds, onions), adjust the taste of your homemade teriyaki sauce.
Put it inside a sealed jar and set aside. Refrigerate it to prolong its shelf life if it has not been used totally.
You can use this delicious teriyaki sauce that's homemade sauce for stir-fry, chicken teriyaki,
There is also a simple hack on how to create a very easy teriyaki sauce at home. All you need are two simple ingredients, which are soy sauce and brown sugar.
For a cup of soy sauce, you can add four tablespoons of brown sugar. This will provide a balanced sweet and salty taste. You'll also be able to get the savory and umami taste of the teriyaki sauce with this mixture of brown sugar and soy sauce.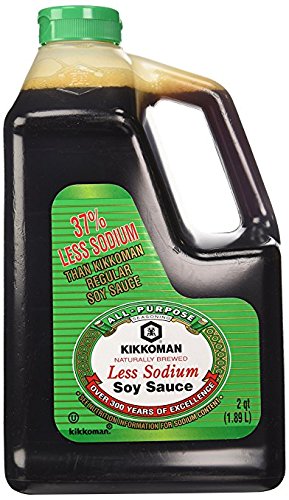 If you are asking which brand of soy sauce is recommended, gluten-free soy sauce is best and you can buy it here. But you can still use the available brown sugar or soy sauce in your pantry to make a homemade teriyaki sauce recipe.
Should you want to try other easy teriyaki sauce recipe, you can also search them online and look for homemade teriyaki sauce instructions.
* If you buy through links on our site, we may earn an affiliate commission. For more details, please visit our Privacy policy page.