Do you love to drizzle some fish sauce on your recipes? Well, who doesn't? Especially if you are from the East and Southeast Asia as the traditional fish sauce comes from this region. This liquid condiment can be used in many dishes in Southeast Asian cuisine to enhance their flavors.
* If you buy through links on our site, we may earn an affiliate commission. For more details, please visit our Privacy policy page.
a]Since it is made from fish or krill that have been coated in salt and fermented for up to two years, it has an umami taste. You can also find some earthy, savory, salty yet mildly sweet flavor that makes things like mushrooms, roasted tomatoes, and soy sauce taste more exciting.
Due to its salty and savory flavors, it is being used in different Asian dishes like pad Thai. Aside from that, you can also use this on marinades for meats, or drizzled over vegetable salads such as green papaya salad. You can also elevate the flavors of your soups and stews by adding a few drops of fish sauce.
Being a good flavor enhancer isn't only the edge of this popular condiment. Consuming fish sauce appropriately could provide some health benefits. Since the fish sauce is made from fish and its internal organs, it contains essential nutrients and minerals that have been enhanced naturally by fermentation.
Fish sauce is a good source of iodine and other substances that nourish the thyroid, iron, plus it has vitamins A and D for a healthy skin. Fish sauce also has omega-3 and other essential fatty acids that are good for the heart.
When compared to salt, fish sauce contains lower sodium. This is the reason why other chefs would prefer using fish sauce as their flavor enhancer.
However, not everything may work into your favor and you suddenly run out of fish sauce in the pantry. Other may have a fish allergy and won't be able to use it. Maybe it is time to look what will substitute fish sauce the best.
What Can We Substitute for Fish Sauce?
Listed below are some of the very good substitutes if you don't have a fish sauce at home. Check out each description and click on the link if you need to buy them.
Fish Sauce Substitute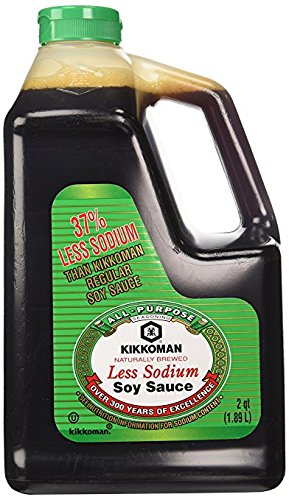 If you need a marinade but can't find a fish sauce in the vicinity, then look for the most common liquid condiment which is the soy sauce. Soy sauce comes from fermented paste of soybeans, roasted grain, brine, and molds (Aspergillus oryzae or Aspergillus sojae).
This plant-based condiment offers a gluten-free sauce with lots of amino acids. Soy sauce also has that umami flavor that a fish sauce possesses. To get that fishy taste of a fish sauce, just add some anchovies to the soy sauce.
Since it also contains more sodium, make sure to use the soy sauce in moderation. The perfect ratio for substituting fish sauce with a soy sauce would be 1:1.
---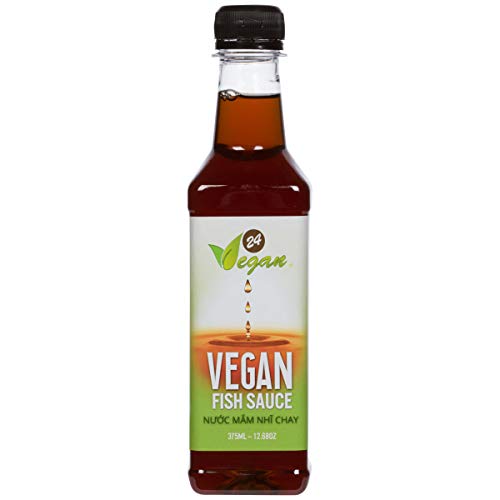 The vegan fish sauce would be your home-made version of the original fish sauce. You would need ingredients like shredded seaweed, water, garlic, black peppercorn, mushroom soy sauce, light soy sauce, and miso paste.
Those ingredients would bring the fish sauce flavors into life and get the umami flavor, in case you don't have one available or you need a healthier version of the fish sauce. If you have a vegan fish sauce already, then you can substitute it for the original fish sauce on a ratio of 1 tablespoon to 1 tablespoon.
Just like the regular fish sauce, this vegan friendly substitution is great for adding depth of flavor and saltiness to dishes such as ramen, stir fries, marinades, dipping sauces, and more.
---
Who wouldn't think of Worcestershire sauce as a very good substitute for fish sauce? Its rich salty umami taste from soy sauces, with the hint of sourness and sweetness makes it perfect to replace a missing fish sauce.
Worcestershire sauce is made from different ingredients that include garlic, tamarind extract, chili pepper extract, sugar, anchovy fillet (anchovies), salt, vinegar, and molasses. There are also other ingredients on the sauce. This wide variety of flavors would make the Worcestershire sauce to be incorporated on broths, stews and even miso or other soups, instead of a fish sauce.
You can also sprinkle a Worcestershire sauce over steaks, sausages, pork chops, or toasted cheese. You can even add it on beverages such as the classic Bloody Mary. If used as a substitute, the ratio would be 1:1.
---

As its name suggests, oyster sauce is made from selected cooking oysters. The most common oyster sauce in the markets these days is the dark brown (caramel color) condiment made from oyster extracts, sugar, salt and water thickened with cornstarch.
Oyster sauce is best for stir-fry dishes, like fried rice, due to its tons of umami flavor and rich savories to the sauce. Though it is made from seafood, its taste won't give the fishy and funky extra flavor of fish sauce.
If you want a good substitute for your fish sauce, just add it like the way you do with the fish sauce as the common ratio for replacement would be 1:1 or equal amounts of fish sauce.
---
Do you need that lower sodium content of the fish sauce and are looking for what would substitute it the best? The answer would be coconut aminos. Vegetarians would be in for a treat with this one.
Coconut aminos is like a vegan fish sauce as it is made from fermented coconut sap of the coconut plant. It tastes less soy sauce and has the same flavor profile, with a salty umami flavor, but it is soy-free and gluten-free, so if you have allergies to soy or wheat, this would be a perfect substitute for you.
Also, do not worry about getting a coconut taste as it has the same flavor as the fish sauce. Coconut aminos would be great for a dish that needs a strict diet but would want to get good flavors.
The best ratio to substitute this for a fish sauce with this vegan fish sauce replacement would also be 1:1. However, if you need lesser sodium content, try to lower the proportion of the coconut aminos, depending on the dish that you are cooking.
---
Do You Want to Make a Simple Homemade Substitute for Fish Sauce?
Surely, those substitutes for fish sauce are a great choice, but nothing beats for a home-made alternative. Having such knowledge on how to make your own substitute could be useful in the future and you don't need that many substitutes for fish sauce.
This recipe will provide a gluten-free and vegan-friendly fish sauce alternative. If you are a vegetarian, this will be good for you, since you will ditch the use of anchovies for this recipe.
You will need to get dried mushrooms, preferably the dried shiitake mushrooms. This would add more depth of flavor on your fish sauce alternative.
In a cooking pot, pour in 2 cups of water and simmer the dried shiitake mushrooms, kombu seaweed, soy sauce and garlic over medium heat, until it will create a very condensed broth and the flavors will build up. You can add sugar to to get that sweet flavor as well. Then steep it for at least 24 hours before straining.
Use a sealable glass bottle or jar for the strained mixture and store it inside a fridge. This alternative fish sauce will be good for months (even a year) and the flavors should enhance if it has been aged. Just keep it refrigerated to prolong the alternative fish sauce shelf life.
What Are the Best Fish Sauce You Could Use?
If you are going to use a fish sauce on your delicious dish, make sure to look for the label on each brand. The best fish sauce to use will be those that don't have preservatives added. You will only be looking at two major ingredients, which will be fish sauce and water.
There are a lot of ways that you can incorporate the fish sauce on your dish to get that umami flavor. You can add fish sauce to burgers or meat loaf. Brush fish sauce over chicken thighs before grilling to enhance the flavor. Most recipes will taste great and it will be the real deal once you add a fish sauce into it.
* If you buy through links on our site, we may earn an affiliate commission. For more details, please visit our Privacy policy page.