Do you enjoy drinking milk tea? If so, you've probably tasted some of the popular bubble tea flavors that are now on the market. Which one do you prefer? Many bubble tea shops provide a wide variety of boba flavors. It's acceptable if you haven't tried them all because you're worried that you might not enjoy the flavor. We will talk about the boba flavors, how they taste, and if they are worthy to purchase.
* If you buy through links on our site, we may earn an affiliate commission. For more details, please visit our Privacy policy page.
If you are interested to learn about the different bubble tea flavors, scroll down and continue reading.
Boba Flavors
What Is Boba Tea?
Known widely as boba tea, boba, bubble milk tea, tapioca milk tea, pearl milk tea, and boba. In the early 1980s, Taiwan became the first country to market this sweet tea-based beverage. It may be made with a variety of toppings, including red beans, grass jelly, and aloe vera. The two main ingredients of bubble tea are tea and chewy tapioca pearls, commonly known as tapioca balls, boba, or boba pearls.
Black milk tea and green milk tea are the two most popular flavors and kinds of bubble tea.
Bubble tea is categorized into two groups: milk tea and tea without milk. A choice of black, green, or oolong tea may be used as the foundation for either type. Usually made with fresh milk or powdered milk, milk teas can also be made using almond milk, condensed milk, soy milk, or coconut milk.
When you visit a bubble tea shop, you may frequently choose how much ice or sugar is in your beverage. Although they can both be stated ordinarily in certain shops, sugar level is often indicated in percentages (25%, 50%, 75%, and 100%) and ice level is typically expressed ordinarily, such as no ice, less ice, standard ice.
The bubble tea craze has brought a surge of fresh flavors and varieties. Today, it is available in a variety of vibrant hues, mouthwatering textures, and delectable flavors, ranging from very sweet and creamy to fruity and even mildly savory or very strong flavor.
If you are looking for the perfect boba flavor, then check out the most popular boba flavors below.
---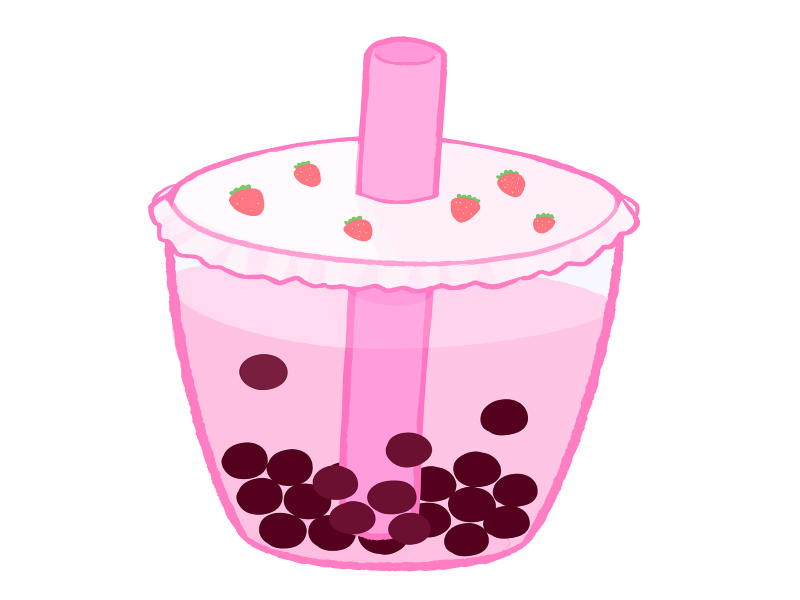 1. Strawberry Milk Tea
Due to its soft baby pink color, strawberry milk tea has a lovely appearance. If you enjoy anything fruity, strawberry milk tea could seem like the best option.
It will be far too sweet if you order it with 100% sugar. However, there's a considerable probability that you won't taste much at all, if you order it with less sugar.
Although this bubble tea flavor looks appealing to children, most adults will want to avoid it and search for something else instead.
---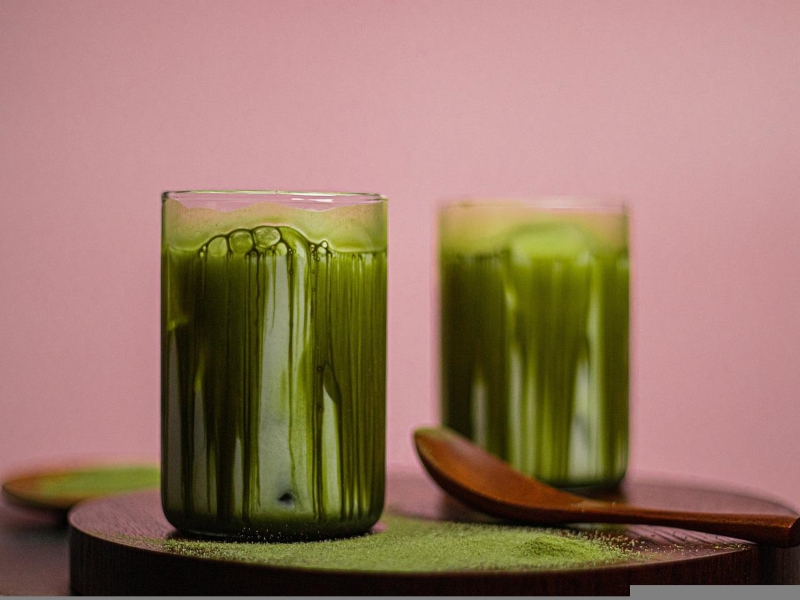 2. Matcha Milk Tea
Japanese green tea powder, hot water, and milk are combined to make the delightful beverage known as matcha milk tea. If you would want it to be even sweeter, you may also add a sweetener like honey.
This delicious milk tea has boba pearls added to give it a chewy texture, resulting in a beverage that is very different from a typical matcha beverage. Matcha milk tea is refreshingly cold, creamy, and sweet.
This boba flavor has a deep, earthy, and sweet flavor. It has a great taste because of the special mix of matcha powder, creamer, and sweetener.
Since milk and matcha are a common combination in matcha beverages, they work really well together. This milk tea flavor isn't particularly that strong. By asking for additional sugar, you can give your drink more taste, but all that does is add a little sweetness and not much more. This drink is not for you if you're seeking for something with strong flavors. The next time you buy boba, though, you should try it if you want a drink that is rather light and has just a hint of matcha green tea essence.
---
3. Coffee Boba Flavor
This type of boba flavor is a combination of coffee and tea. It's a drink that is heavier tasting than you would like it to be. It is more rich than a latte, which may make you feel less than fantastic. That is particularly true if you have this beverage in the morning. Though we like the additional boost of energy from the coffee, this beverage is very fancy and definitely not something we could enjoy on a daily basis.
---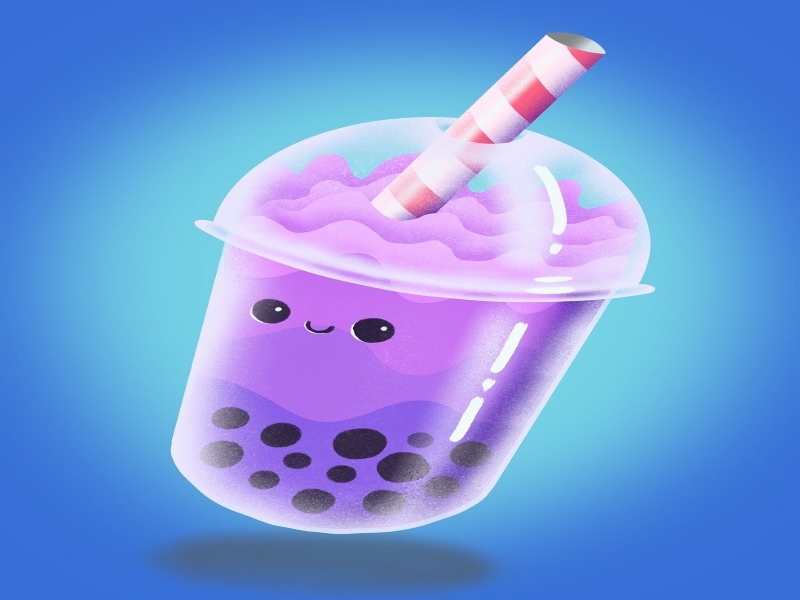 4. Taro Milk Tea
A root vegetable with a texture similar to potatoes is taro. It is less starchy than the typical potato and is thick and creamy. The milk in the traditional boba drink enhances its mild, nutty flavor. This boba flavor doesn't really have a very strong flavor.
This boba is one that should be slurped down to the last drop due to the taro's subdued sweetness, a hint of nuttiness and earthiness, and the simple, stunning purple color of the beverage.
Milk tea lovers adore this boba flavor since it doesn't require excessive amounts of sweetness to make it taste decent. Even if you choose to exclude or lessen the sugar, taro still has a surprising lot of taste, despite its seeming simplicity. Therefore, taro milk tea may be what you're searching for at your neighborhood bubble tea shop or coffee shop if you're the type of person who doesn't like to add a lot of sugar to your boba.
---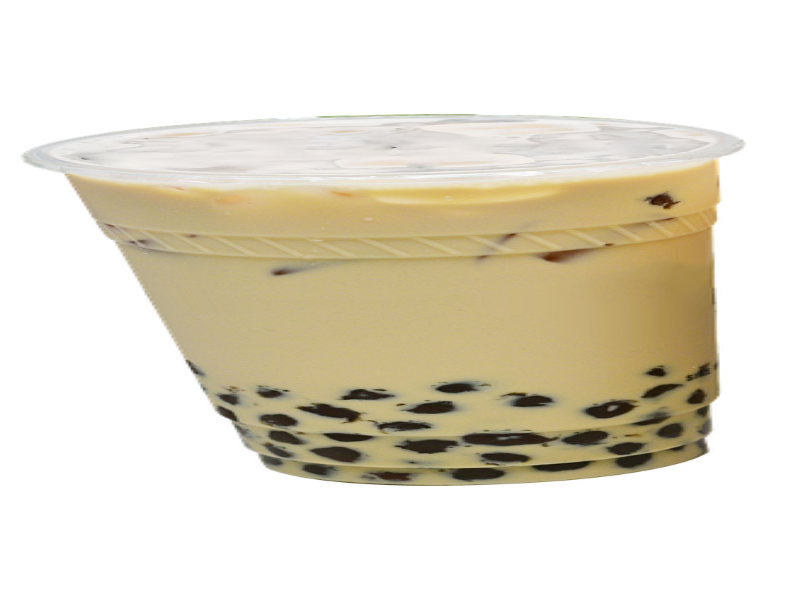 5. Black Milk Tea
One of the most popular boba flavors is black milk tea. It is frequently offered in bubble tea cafes all over the world and instantly enticing.
It is a blend of black tea, milk, ice, and tapioca pearls, which makes it the perfect entry-level boba flavor for beginners. This boba flavor has a balanced sweetness, chewy tapioca balls, and a subtle creaminess without being too rich.
---
6. Thai Iced Tea
Thai iced tea is a stunning, colorful, sweet beverage created with black tea, sugar, sweetened condensed milk, and spices such as star anise and cardamom, which give it a silky-smooth creaminess. Even though it's quite sweet, Thai tea is still amazing on its own, and making it into milk tea just makes it better. Its orange color makes this beverage easy to identify.
With the exception of tapioca pearls and rarely various syrups and flavors, the boba version, which is Thai milk tea is practically the same as your typical Thai iced tea.
Although the addition of sweetened condensed milk pushes the Thai milk tea all the way into the realm of drinkable desserts, the blend of spices and black tea base serve to counteract that.
---
7. Mango Milk Tea
If you are into fruitier type of tea, you might wanna try mango milk tea. It is not as sweet as pineapple tea. Mango bubble tea is actually a pretty pleasant flavor, despite the fact that it contains dairy. In the summer, this milk tea might be very popular and this is a good drink to bring in the beach as well. However, mango bubble tea can be a bit sweeter, so if that's not your thing, you might want to choose another boba tea flavor.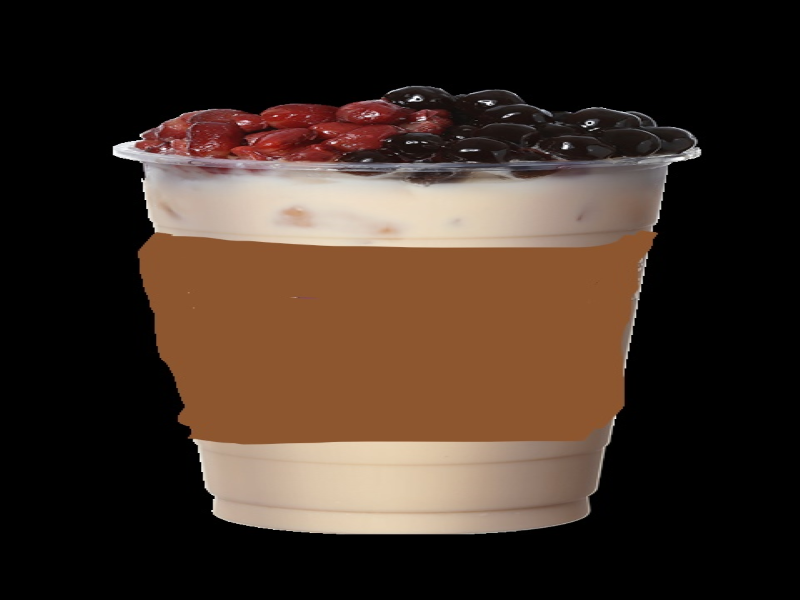 8. Red Bean Milk Tea
The flavor of red bean milk tea is popular and recognizable. Red bean paste is a typical ingredient in Asian restaurants used in both sweet and savory dishes. It has a generally silky-smooth texture, richness, and sweetness similar to that of a mild dark chocolate. It's frequently used in sweets and pastries, and it has a mild, subtle taste that makes a great change from the overly sweet, chocolatey dishes that are common in the West.
Red bean therefore seems to be the ideal boba taste. Red bean makes a wonderful change from too sweet tastes, such as strawberry. Red bean taste, which is low in sweetness, can be overpowered by even a moderate flavor, such as milk. It has a reddish-brown, almost rusty color, and it may not be the most appealing beverage either.
---
9. Brown Sugar Tea/Tiger Milk Tea
Almost every boba shop offers brown sugar tea with boba as a traditional beverage choice. The essential components of this beverage are milk, tea, and brown sugar.
A Taiwanese boba shop called Tiger Sugar launched in 2017 with its distinctive brown sugar boba milk. The sweetness from the brown sugar along the cup creates a creamy, sweet beverage with a rich caramel flavor.
The brown sugar syrup that is dripped down the sides of the cup, which frequently resembles tiger stripes, led directly to the name, tiger milk tea. The beverage is frequently referred in shops as either brown sugar milk tea or tiger milk tea, or sometimes caramel milk tea.
---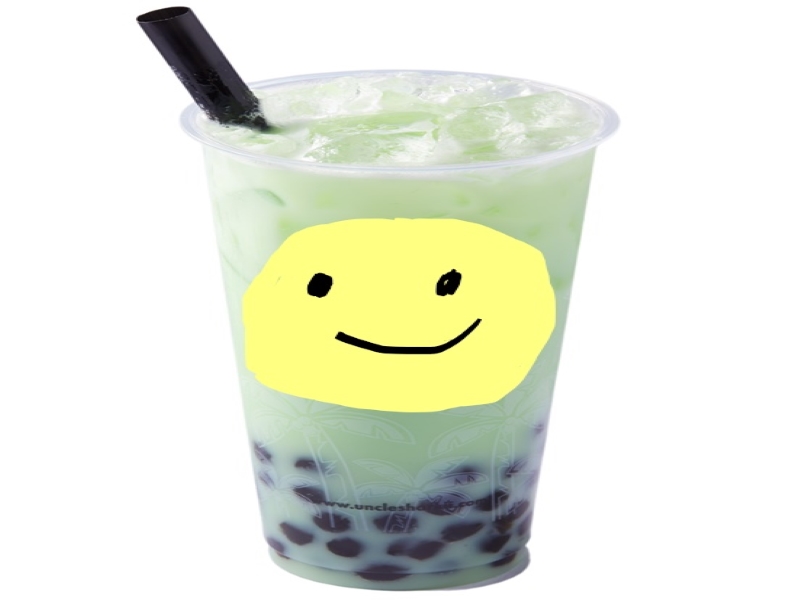 10. Honeydew Milk Tea
One of the most well-liked and best boba tea flavors is this one. It comprises of some kind of tea, mainly green tea but occasionally black tea, and honeydew juice.
If you want something energizing and refreshing to increase your energy, honeydew milk tea is the ideal boba flavor. Because of its sweet flavor and scent, people adore this fruity boba beverage. Additionally, the melon gives it the ideal shade of natural green.
Honeydew tea can be the perfect beverage for you if you're looking for something really refreshing and simple to consume. This is a basic bubble tea.
---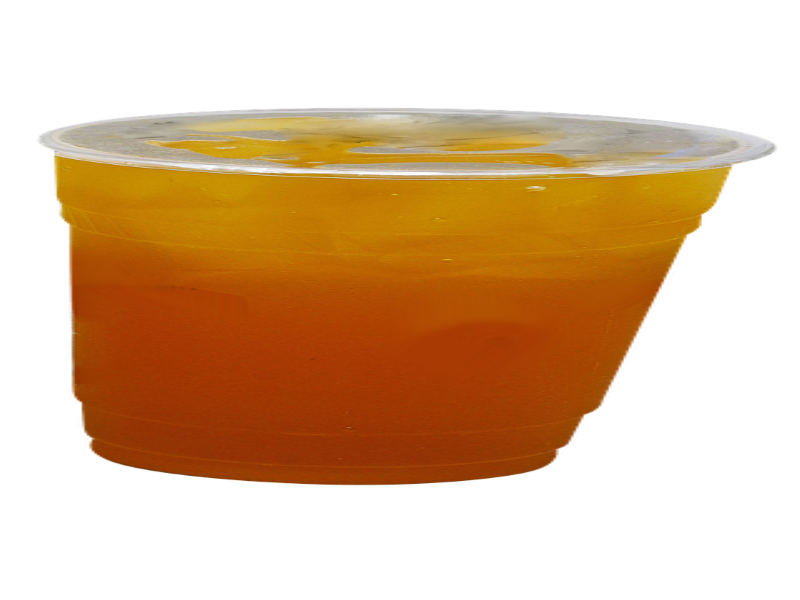 11. Lychee Bubble Tea
Lychee boba is a great option for those of you who are always seeking for a tasty, fruity tea.
The lychee bubble tea has a pleasant aroma and is sweet and smooth. This drink has a rich tea flavor that is complemented by lychee's sweet, aromatic flavor, milk's smoothness, boba balls' texture, and the its distinctive feeling.
Lychee has a flavor that is incredibly delicious and in some ways lighter.
---
12. Earl Grey Milk Tea
Earl Grey milk tea is prepared by mixing milk, Earl Grey tea, sugar, and tapioca pearls. This is one of the most popular flavored teas worldwide.
---
13. Wintermelon Tea
Over the previous few years, wintermelon milk tea has gained in popularity in Western nations. Wintermelon tea was first produced in Taiwan and is now popular in Taiwan, China, Vietnam, India, and other Asian nations.
The subtle flavor and freshness of wintermelon bubble tea are well-known. The most remarkable feature of this beverage is how refreshing it is even without a lot of ice. This is why winter melon milk tea is such a refreshing beverage on warm summer days.
The delicious drink is paired with boba pearls to give it a chewy texture. The wintermelon bubble tea is therefore quite filling and will definitely satisfy your taste buds.
---
14. Pineapple Tea
Pineapple tea is another fruit-flavored boba flavor. This drink has a strong tropical fruit flavor and is quite sweet with a hint of acidity. This flavor is available at many bubble tea shops in both milk and fruit tea varieties.
To those who adore pineapple, this might be the drink for you, but this flavor is just too strong for those who aren't a fan of pineapple. Its tropical sweetness might be unpleasant for some. However, if you ask for less sugar, this won't be as much of an issue, but the pineapple flavor will still be present.
---
How To Prepare Brown Sugar Milk Tea
Ingredients
1 pack dried tapioca pearls
Making The Brown Sugar Syrup
1 cup dark brown sugar, packed
1/2 cup water
For The Beverage
Instructions
Prepare the ingredients. By following the directions on the package, cook the tapioca pearls.
Next, prepare the brown sugar syrup by collecting the items needed to make the syrup.
Bring the brown sugar and water to a boil in a saucepan over high heat. Heat should be reduced to medium, and the mixture should boil for about five minutes or until it slightly thickens. As it cools, it will continue to thicken.
Then, pour the syrup in a small bowl, set aside and allow it to cool at room temperature. The brown sugar syrup can be prepared in advance and kept in the refrigerator for one night.
Fill a squeeze bottle with half of the brown sugar syrup, then form a stripes on the sides of a milkshake cup or glass tumbler.
Add the cooked tapioca pearls by using a spoon.
Mix the milk with 1 tablespoon of the brown sugar syrup in a cocktail shaker. Depending on your liking, you can add more or less. Then add ice, and shake vigorously to achieve a nice frothy texture.
Then, pour the cold brown sugar milk with syrup into the cup.
Serve with a smoothie or boba tea straw and consume.
---
Online stores provide a variety of flavors of powdered bubble tea. The top flavored powdered teas are listed below.
Brand: MATCHA DNA
Item Form: Powder
Flavor: Pure Organic Matcha Green Tea Powder
Tea Variety: Matcha
Weight: 1 Pound
The 16 oz. tin can of MATCHA DNA Organic Green Tea Powder is naturally packed with antioxidants, vitamins, minerals, amino acids, and EGCGs. This one is definitely a delicious and healthy tea.
It is 100% USDA CERTIFIED ORGANIC. Every tea produced by MATCHA DNA is USDA Certified Organic. Their farms have undergone inspections and adhere to the strict USDA Organic guidelines.
To assure quality, each batch is additionally examined for Lead and heavy metals by independent laboratories.
Certified BPA-FREE Packaging. They are claiming that they are the first matcha tea company to package their teas in certified BPA-Free packaging.
If you are interested in this product, simply click on Amazon
---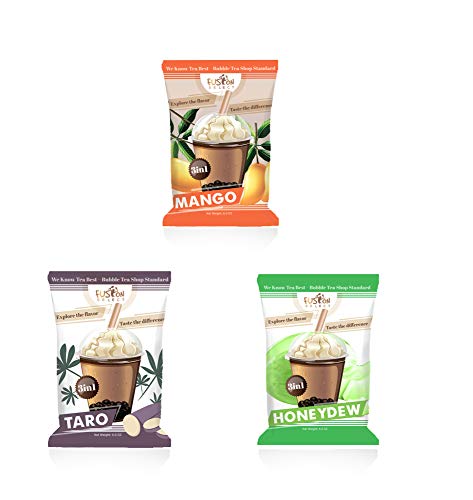 Brand: Fusion Select
Item Form: Powder
Flavor: Mango, Honeydew, Taro
Number of Items: 3
With these three packs of 6 ounces of bubble tea powder mix, you can quickly and easily make 12 (16 ounce) or 18 (12 ounce) cups of bubble tea.
Among the flavors are taro, honeydew, and mango. Flavors are dependent on supply.
It reduces the complexity of making bubble tea and allowing you to satisfy your bubble tea cravings wherever you are, without having to drive far or go to bubble tea shop.
You can add pearls, popping boba pearls, or jelly, if you choose.
Taiwan-made authentic bubble tea.
If you want to purchase this product, just click on Amazon
---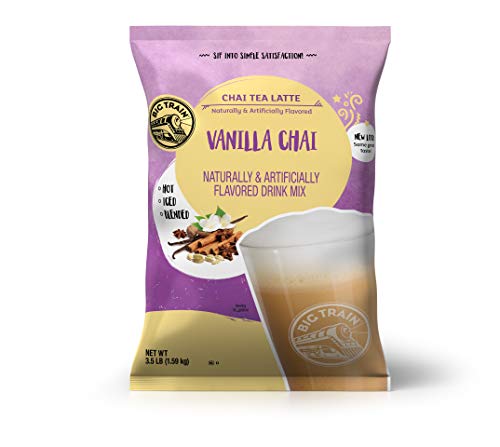 Brand: Big Train
Item Form: Powder
Flavor: Vanilla
Tea Variety: Black
Weight: 3.5 Ounces
You can make a chai bubble tea,or chai tea latte in a flash using a combination of milk, honey, black tea, vanilla, and spices. You may drink it hot or use cold water and pour it over ice for an iced Chai.
Their mixes, blended frappes, and smoothie bases make mixing beverages easy and are perfect for use in home kitchens, offices, cafés, and restaurants.
Big Train mixes make it simple to serve up delectable beverages. They provide easy-to-prepare beverage options for home kitchens, coffee shops, and restaurants.
With a packet of Big Train powdered drink mix, water or milk, and other ingredients, you can make delectable bubble tea, frappes, smoothies, coffees, iced beverages, and more. From traditional favorites to healthier alternatives, all you need to do is blend, pour, and serve.
Buy this product by clicking Amazon
---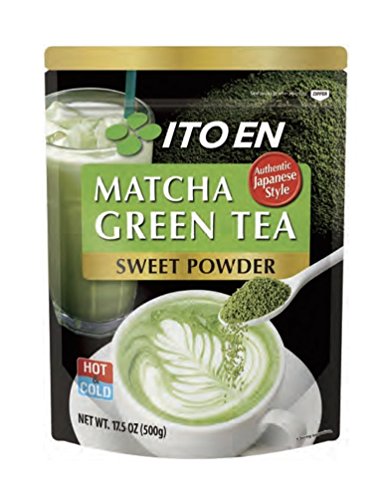 Brand: Ito En
Item Form: Powder
Flavor: Sweetened
Tea Variety: Green
Weight: 17.5 Ounces
Enjoy a tasty matcha bubble tea, latte, or smoothie made with sweetened green tea powder that is created from the treasured matcha of Japan, which is delicately milled from premium green tea leaves. This green tea powder may be used in any new recipe because it is a flexible ingredient.
Iced refreshment at its finest. From Sencha Shots and Cold Brew Matcha to Jasmine Green Tea, Golden Oolong, Herbal Chamomile, and Mint Green Tea, they offer you a variety of delectably cool iced teas.
Ever since the prehistoric days, green tea has been valued for its strong antioxidant content and as a component of traditional Japanese tea rituals. Tea is the ideal refreshment for your health and well-being. It has long been believed to be the secret to good health, happiness, and knowledge.
Buy this product now, by clicking on Amazon
---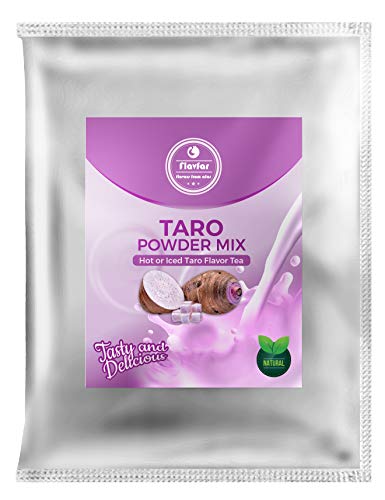 Brand: Flavfar
Item Form: Powder
Flavor: Taro
Weight: 2.2 Pounds
Number of Items: 1
It is a versatile bubble tea powder. Flavfar Taro powder may also be used to produce delectable drinks, such as iced or hot Taro milk tea and smoothies.
Absolutely delicious, non-dairy formula. Savor the genuine flavor of premium Taiwanese boba. Enjoy taro-flavored bubble tea at home, at the office, or on the go. This tea offers proprietors of cafes, coffee shops, and restaurants a distinctive menu option.
Their premium Taro powder blend is produced in Taiwan, the country that gave rise to all wonderful boba beverages. Significant brands including Tiger Sugar, Ten Ren, Chatime, CoCo Fresh Tea, Share Tea, Ding Tea, Yi Fang, and 50 Lan are equivalent in flavor to this one.
Purchase this product now on Amazon
---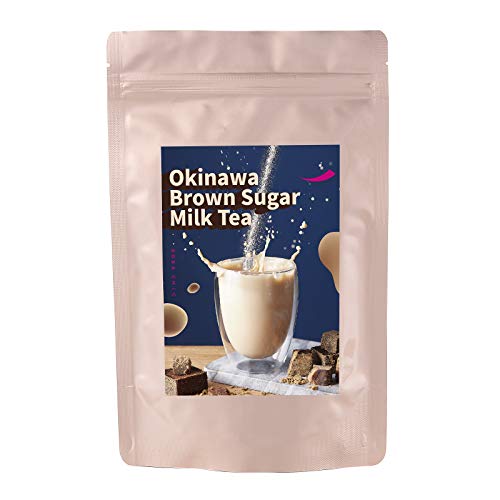 Brand: BOBA CHiC
Item Form: Powder
Flavor: Okinawa Brown Sugar
Weight: 1.1 Pounds
Number of Items: 1
This flavor is top-notch. 3-in-1 powder mixture. Okinawa brown sugar is a rich, mellow sugar with a caramel taste that is made from pure sugar cane juice that has been dehydrated.
This can be served both hot and cold. Excellent with toppings like boba and natate coco.
One of the leading tea suppliers from Taiwan is BOBA CHiC. We produce the greatest teas and are all certified in ISO2000, HACCP, and HALAL. Our teas are guaranteed to stay fresh since they are packaged delicately.
You can purchase this product on Amazon
---
Frequently Asked Questions
How Many Boba Flavors Are There?
There are several flavors of bubble tea. The fruity and creamy tastes of bubble tea are the most well-liked. There are currently 250 different varieties and options to choose from.
What Are The Best Flavors Of Boba?
The best varieties are honeydew milk tea, Thai milk tea, black milk tea, taro milk tea, matcha milk tea, and black milk tea. It really depends on your taste buds.
What's the history of bubble tea?
In the 1980s, Taiwan was the first nation to market milk tea.
* If you buy through links on our site, we may earn an affiliate commission. For more details, please visit our Privacy policy page.