It will only take a couple of minutes to make a refreshing mochi milk tea with Boba that is beyond delicious and healthy. There are lots of Boba recipes out there, but might as well try this very interesting Boba drink with chewy and gluten free dough.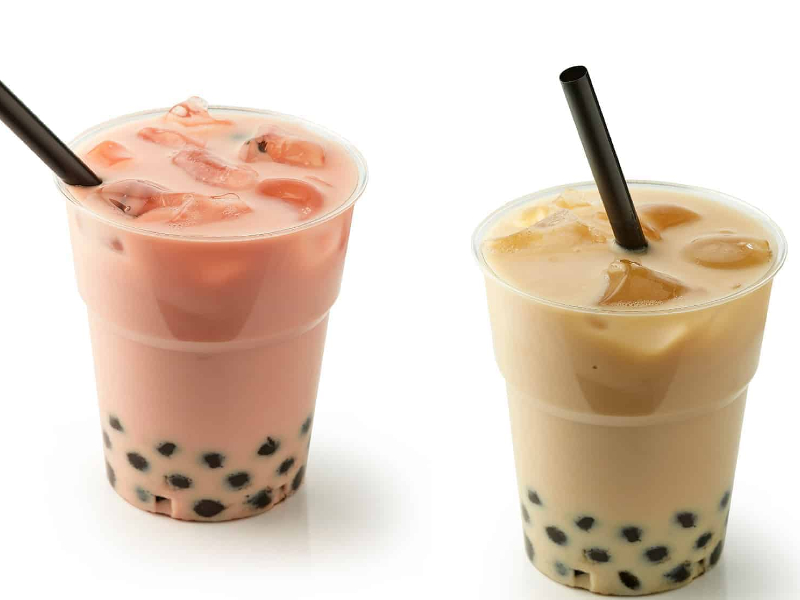 Craving for some mochi milk tea with Boba but can't make it to the coffee shop to buy one? Well, you can prepare your own milk tea at the comfort of your home. You only need about 5 major ingredients and your cravings will surely be satisfied.
Check the quick and easy recipe below to know how to make the mochi beverage.
WHAT IS THIS TYPE OF MILK TEA MADE OF?
Just like other recipes, the major ingredients for this recipe are Boba or tapioca pearls, unsweetened soy milk, soy bean powder, sugar, and rice flour (glutinous rice flour).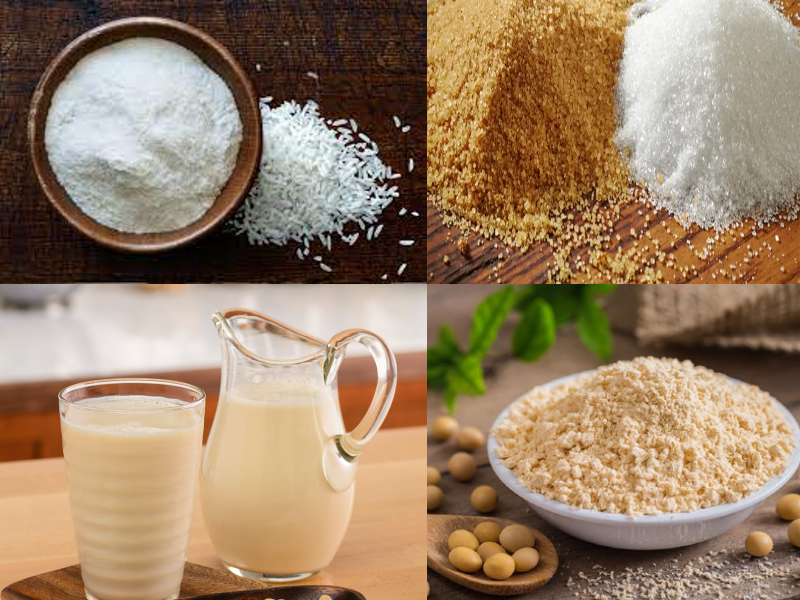 These ingredients already cover the entire drink, including the balls or dough, the boba pearls and tea.
HOW DOES MOCHI TASTES LIKE?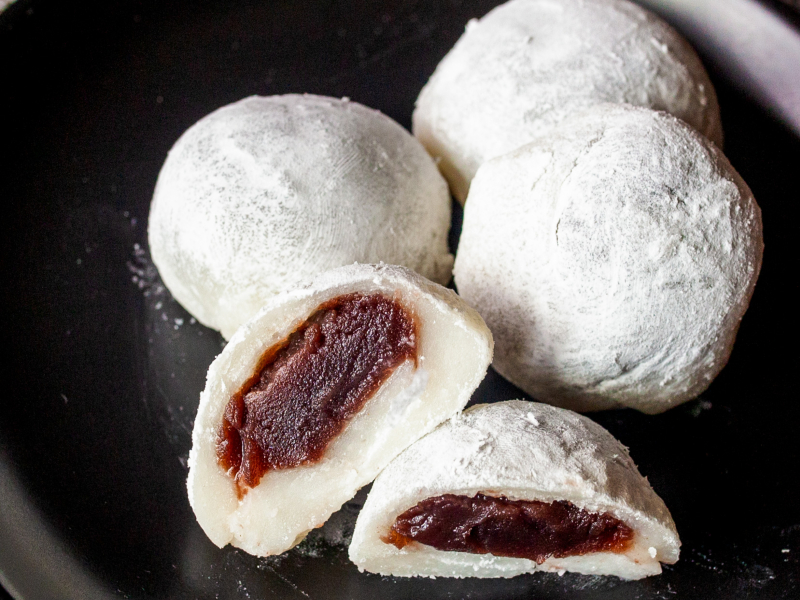 The dough is often smooth, chewy and squishy. And if you buy the commercial ones, they're usually filled with brown sugar Boba that taste like tapioca pearls.
With our recipe, the dough won't have a filling at all. But the rest of the ingredients are most likely the same with those commercial mochi balls such as milk, flour, sugar, and glutinous rice flour.
The mochi is a bit sweet, but not overwhelming. And for this recipe, the whole drink including the mochi dough should have a sweet and nutty flavor as we will glaze it with soy bean powder.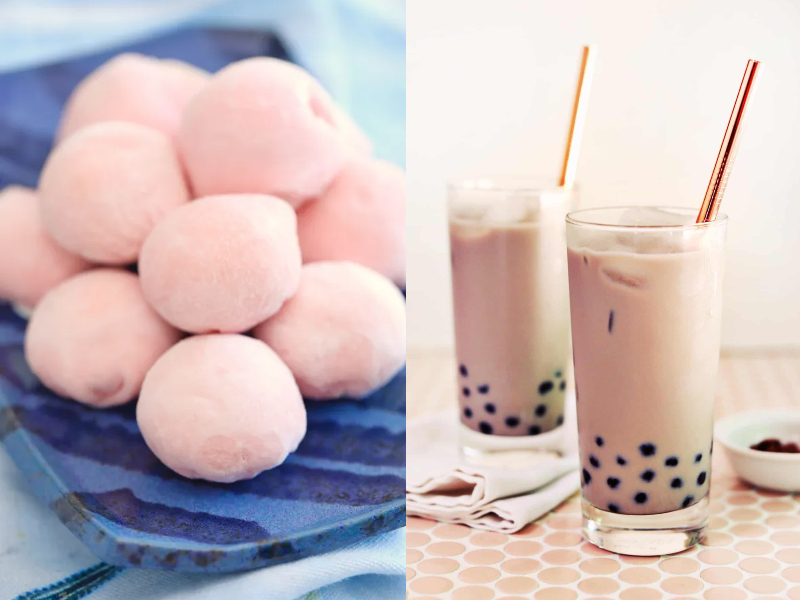 MOCHI BOBA MILK TEA RECIPE
This recipe takes 20 minutes for the preparation and about 5 minutes cooking time. Here's the complete recipe:
PREPARATION: 20 MINUTES
COOK TIME: 5 MINUTES
EQUIPMENT: MUG, MIXING BOWL, AND LARGE SERVING GLASS, POT
INGREDIENTS:
1 pack of bobo or tapioca pearl
1 tsp of soy bean powder
3 black tea bags
4 tsp. of sugar
1 1/4 cup of hot water
1/2 cup of unsweetened soy milk
ice
MOCHI DOUGH
6 tbsps. of hot water
1 cup of sweet rice sugar
1/4 cup of sugar
SOY MILK CREAM
2 tsps. of sugar
2 tsps. of pudding mix
13 cup of unsweetened soy milk
INSTRUCTIONS:
FOR THE TEA
Pour over a 1 1/4 cup of boiling hot water in a mug, add the black tea bags and let steep for 5 minutes. After the said time, remove the tea bags and add 4 teaspoons of sugar. Set aside and let cool.
Here's how to make the mochi dough:
Add 1/4 cup of sugar and 1 cup of sweet rice flour to a medium size mixing bowl. Mix until evenly combined. Add 6 tablespoons of boiling hot water and mix on medium speed until it forms a soft dough.
Split the dough into about 12 grams balls to make more or less 14 mochi balls, and roll into a small ball shape. 
Fill the pot with at least 4 inches of water and bring to boil. Add the mochi balls into the pot, stir, then reduce the heat to medium.

When the mochi balls start to float, cook for another 3 minutes. After the said time, remove the mochi balls from the heat and transfer to a bowl with lukewarm water. Let the balls cool down. You will know if the mochi is done cooking when its texture turns opaque and white. It also doesn't taste raw. In case neither of these hints are met, cook the mochi a bit longer.
NOTE: If you are cooking a big batch of mochi dessert, you can steam them on the stovetop. Otherwise, you can use a microwave to cook your dough. And please don't forget to stir cautiously.
Here's how to make the soy milk cream:
Add 1/3 cup of warm soy milk, 2 teaspoons of instant pudding mix, 2 teaspoons of sugar in a frother. Froth for approximately 2 minutes to double the volume.
Here's how to prepare the entire drink with the mochi balls:
In a large serving glass, add the prepared tapioca pearls or Boba, ice, black tea, 1/2 cup of unsweetened soy milk. Then drizzle with soy milk cream.
To give your Boba drink a little twist, place 3 cool mochi balls into a skewer and put it on top of your milk tea. To add more flavor, sprinkle your drink and the mochi with soy bean powder.
You can eat the mochi while sipping your milk tea, mix them with the drinks, or simply dip each ball into your Boba tea, whichever you prefer to enjoy your milk tea.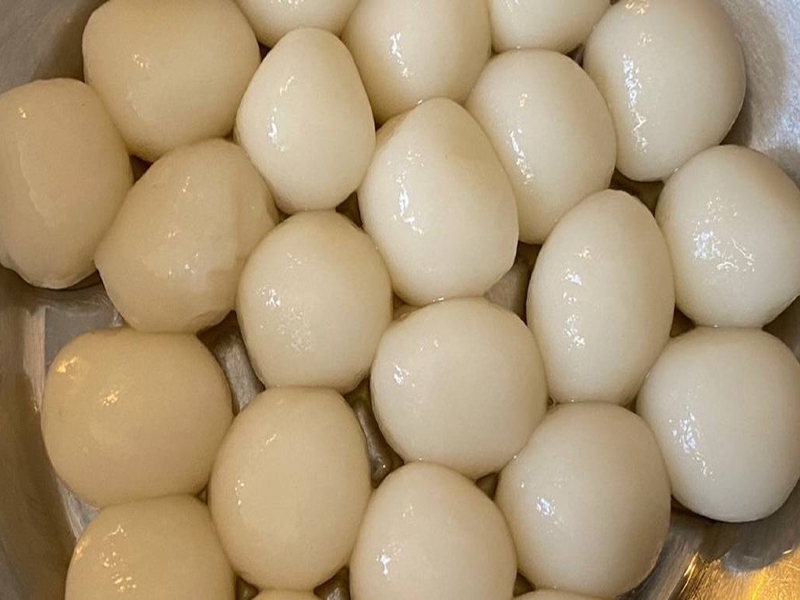 HOW TO STORE MOCHI LEFTOVERS?
To store leftovers or extra mochi balls, it is recommended to place the balls on a tray. Then cover with a plastic wrap.
Place the tray into a freezer to completely freeze the balls. Then transfer the frozen mochi balls to a fridge-safe container, or a zip lock bag (whichever is available) and place into the freezer again.
The mochi balls can be stored in the freezer for up to 2 months.
And if you'll prepare the frozen mochi balls with Boba tea, all you need to do is to cook or boil the mochi balls until the texture becomes smooth and squishy again. This will not take a few hours for the texture to return to normal but just a matter of a couple of minutes instead.
Or you can also defrost and make your mochi warm again in a microwave or a steamer.
So, how do you like your beverage? Pretty cool, right? If you know someone who loves Boba drinks, spread the news by sharing this post.
Thank you for reading!
FREQUENTLY ASKED QUESTIONS
Is this Boba mochi tea healthy?
Both Boba pearls and mochi are healthy. The latter is usually made of glutinous rice flour and bean paste. In fact mochi is vegan. As long as you don't add too much sugar and milk in your tea, you are definitely feeding your body a healthy beverage.
What makes this recipe unique from other recipes?
Unlike the common mochi balls that you can buy at the grocery stores or online, our homemade dough does not have fillings. But even without fillings, the dough still taste wonderful. If you prefer to have a sugary milk tea, you can adjust the amount of sugar or milk.
Is Mochi gluten-free?
Yes, as it is made from glutinous rice flour which is expected to be gluten-free.