Ube butter mochi is a Hawaiian dessert usually made with fleshy shredded coconut, butter, and a base of glutinous rice flour. This delicious treat is soft, sticky, and buttery goodness.
Today, we will share with you the Ube butter mochi recipe that is very simple and easy. Continue reading.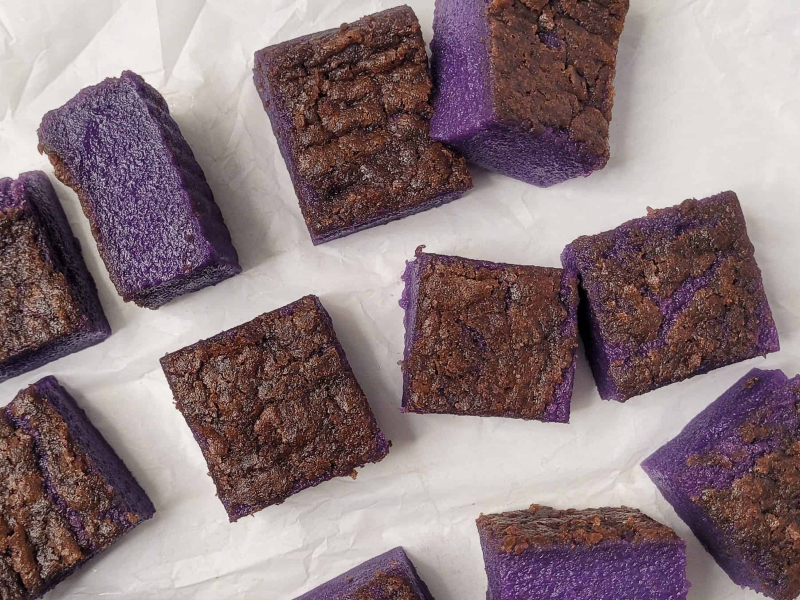 HOW TO MAKE UBE BUTTER MOCHI RECIPE
Mochi is a traditional Japanese food, but its root is from China. This Japanese dessert which is made of glutinous rice, sugar, and water, has become one of the best Filipino desserts. This local food is usually sold in most Asian supermarkets, grocery stores, and along the sidewalks.
The process of baking this delicious dessert is very simple. You only need to combine the wet and dry ingredients in two separate bowls. You can manually mix the ingredients or use a blender. Once done, transfer the mixture to your prepared pan with a parchment paper.
If your baking dish doesn't have parchment paper, make sure to generously grease the pan with oil or butter. You can add coconut flakes on top to make a brown crust. Then bake the mixture in a preheated oven at 359F for at least an hour or when the top is nice golden brown and the crispy crust develops.
Your ube butter mochi is all set and ready to be served once the top starts to crack. Top your ube butter with optional toasted coconut flakes if available.
Using a kitchen towel, remove the pan from the microwave and let it cool before slicing.
INGREDIENTS IN MAKING UBE BUTTER MOCHI
Traditional mochi is usually made of pounded and steamed short-grain Japanese sticky rice filled with a sweet filling like red bean paste, strawberry, and vanilla.
This Japanese dessert also comes in different varieties, the white, pale green, and pale pink mochi.
Though mochi has a base of glutinous rice flour, it is gluten free.
For this recipe, we have mochi that is flavored with ube and butter.
Ube is a purple yam commonly grown in Asian countries, and is a popular flavor for various desserts.
If you don't have ube halaya jam handy, you can substitute this ingredient with ube extract.
Ube jam is made from the trendy purple potatoes known as ube in the Philippines. This root vegetable is similar to sweet potatoes and taro, but with a darker skin and deep purple flesh.
It is one famous ingredient for different dishes and desserts.
This vegetable with a unique color and taste, contains complex carbohydrates (resistant starch) and is rich in thiamine, B vitamins, and niacin.
The resistant starch acts as a great prebiotic fiber that can help healthy bacteria in the gut protect the immune system.
Other ingredients include eggs, coconut milk, vanilla extract, sugar, baking powder, unsalted butter, and salt.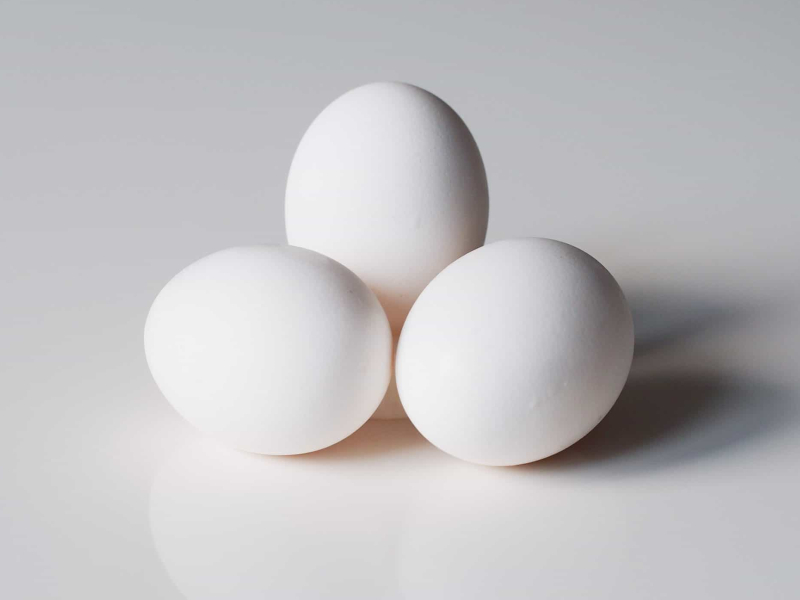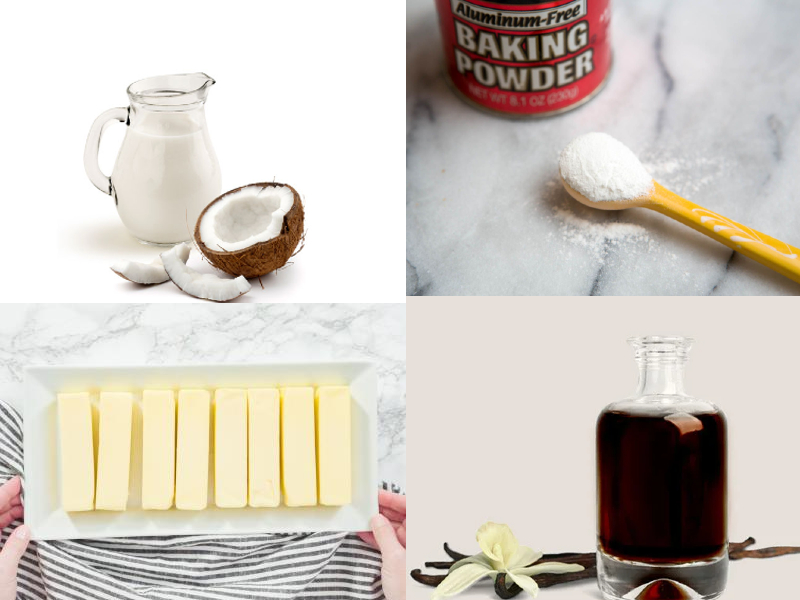 Aside from this very delicious ube butter mochi, you can also try other mochi recipes that will make your super crave worthy.
Other mochi recipes include poi mochi, classic mochi, mochi soup or ozoni, mochi brownies, chocolate butter mochi, and mochi donuts.
HOW TO STORE LEFTOVER BUTTER MOCHI
To savor ube butter mochi's best flavor, this dessert should be eaten fresh. For some leftovers, put them in an airtight container and place at room temperature. Your dessert can last up to two days without spoiling.
To extend its life span, you can refrigerate the ube butter mochi. However, there is a tendency that they will dry out or become hard quickly. Hence, it is recommended to store mochi at room temperature. Otherwise, refrigerated butter mochi can be microwaved or left at room temperature to reheat.
Ube Butter Mochi Gluten-Free Hawaiian Dessert Recipe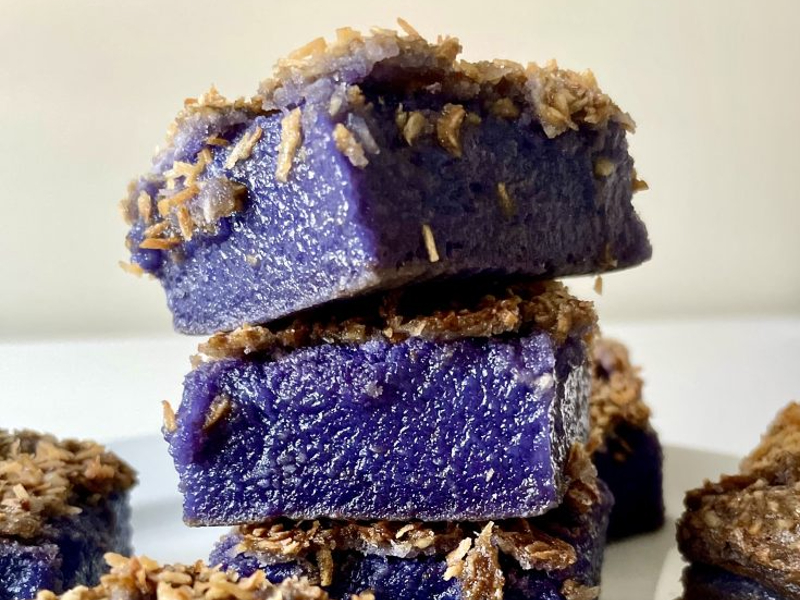 This ube mochi recipe is very easy to prepare. Enjoy a vibrant purple bite sized butter ube flavor mochi that is rich, chewy, and deliciously buttery.
INGREDIENTS
16 oz mochiko flour or any brand of glutinous rice flour
2 cups sugar
2 cups fat free milk or evaporated milk
2 teaspoons ube extract
2 teaspoons baking powder
4 eggs
2 cups fat free milk
1 can coconut milk or whole milk (13.5 oz)
1 teaspoon vanilla extract
1/2 teaspoon cup melted butter (unsalted)
optional coconut strings
DIRECTIONS:
Preheat the oven to 350 Fahrenheit.
Mix wet ingredients such as eggs, milk, coconut milk, and vanilla in a medium mixing bowl. Mix thoroughly. Add butter while stirring. Once well combined, set aside.
Pour dry ingredients in a large bowl such as the mochiko flour, baking powder, sugar, and salt.
Pour the wet ingredients to the dry ones and mix. Stir the mixture while adding the butter. Continue stirring until evenly combined.

***Once all the mixture is added in one bowl, stir thoroughly to make sure the ingredients are well-combined.

Get a pan that measures 9×13 and line it with parchment paper. Pour mixture into the pan and tap it to get rid of any air bubbles.
Place the pan in the preheated oven and bake for at least one hour or until the top is golden brown.
Let the pan cool completely before cutting into small slices, then serve.

Note: You need to wait until the top is golden brown and its texture is gloriously purple as these are the indications that your ube butter mochi is already cooked.

You can leave the butter mochi inside the microwave oven for at least 15 minutes after turning the heat off before slicing and serving.
NUTRITION INFORMATION:
A slice of mochi with Ube flavor can contain around 80 calories. So aside from being buttery and delicious, this local food is also a healthy food you should add in your diet.
So, how do you like your Ube butter mochi recipe? Do you consider it adding to your favorite recipes? I hope this recipe satisfies your mochi cravings. If you know someone who's into mochi desserts, feel free to share this post and spread the news!
Thank you for reading.
---
FREQUENTLY ASKED QUESTIONS
WHAT DOES A MOCHI MADE OF?
Mochi is traditionally made from short-grain Japanese sticky rice, steamed and pounded with a wooden mallet until the rice aerates and pulverizes.
WHAT IS UBE BUTTER MOCHI MADE OF?
This classic Japanese treat is made with glutinous rice flour, purple yam, Ube jam or Ube Halaya made from Ube or known as the purple sweet potato, and butter.
WHERE WAS MOCHI INVENTED?
Though mochi is known as a Japanese dessert, this local food originated in ancient China. It was introduced to Japan from Southeast Asia at the end of Jōmon period, after the introduction of rice cultivation in Japan. (14,000-300BC).