Do you love making fluffy pancakes for breakfast? You want to make some homemade pancakes, but the problem is you don't have any baking powder, that's okay. There are a few simple substitutes you may use if you need to make pancakes without any baking powder. We will provide you with some information on how to create homemade pancakes without using baking powder in this article.
* If you buy through links on our site, we may earn an affiliate commission. For more details, please visit our Privacy policy page.
If you are interested in learning how to make pancakes without baking powder, scroll down and continue reading.
Make Pancakes Without Baking Powder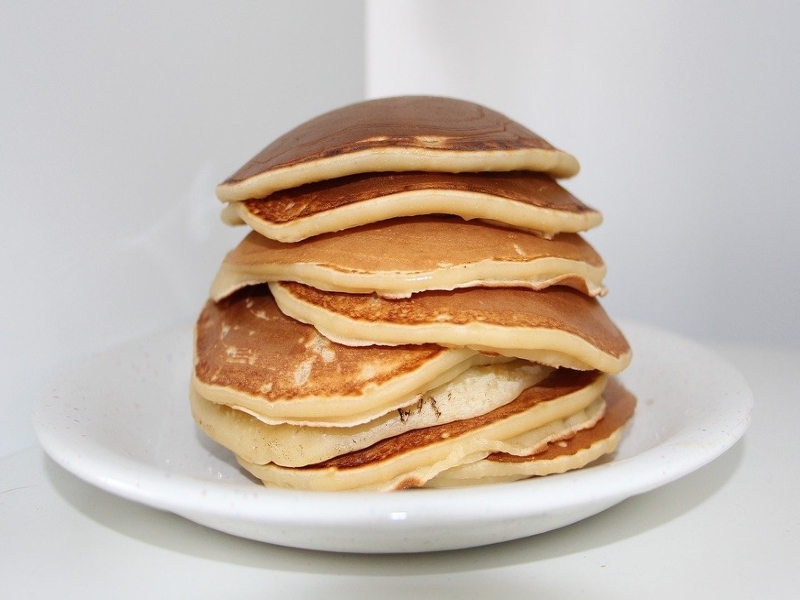 Pancake
Also known as hot-cake, flapjack, or griddlecake. It is a flat, frequently round, and thin cake made from a starch-based batter that may also include eggs, milk, baking soda or baking powder, and butter. Pancakes are cooked on a heated surface, such as a griddle or frying pan, and are commonly fried in oil or butter. It is a variety of batter-baked bread. It is likely that pancakes were consumed in prehistoric communities, according to archaeological data. The texture could be somewhat denser than with all-purpose flour if you choose wheat flour.
Depending on local preferences, pancakes are available in a range of styles and tastes all around the world. In both European and American nations, pancakes are typically eaten for breakfast.
You can make homemade pancakes without adding baking powder. The only ingredients required are flour and egg whites that have been beaten into soft peaks. Regular all-purpose flour produces the finest results, but you also have the option to use whole wheat flour or a combination of all-purpose and whole wheat flour if you want.
Everyone enjoys morning delights like homemade delicious pancakes. Making pancakes are simple and wonderful when combined with bananas, strawberries, blueberries, maple syrup, chocolate syrup, whipped cream, and of course, chocolate chips.
Many individuals like fluffy pancakes because they are softer on the palate and have a more pleasing appearance. When Japanese soufflé pancakes gained popularity, there was a demand for fluffy pancakes. The leavening effect of baking powder is used to make the pancakes fluffy. However, using egg whites is another method to produce fluffy pancakes without the use of baking powder. The air bubbles from the egg whites are kept inside the batter when they are beaten until stiff peaks before being added to the pancake batter, resulting in fluffy, light pancakes. The Japanese soufflé pancakes also use this approach.
---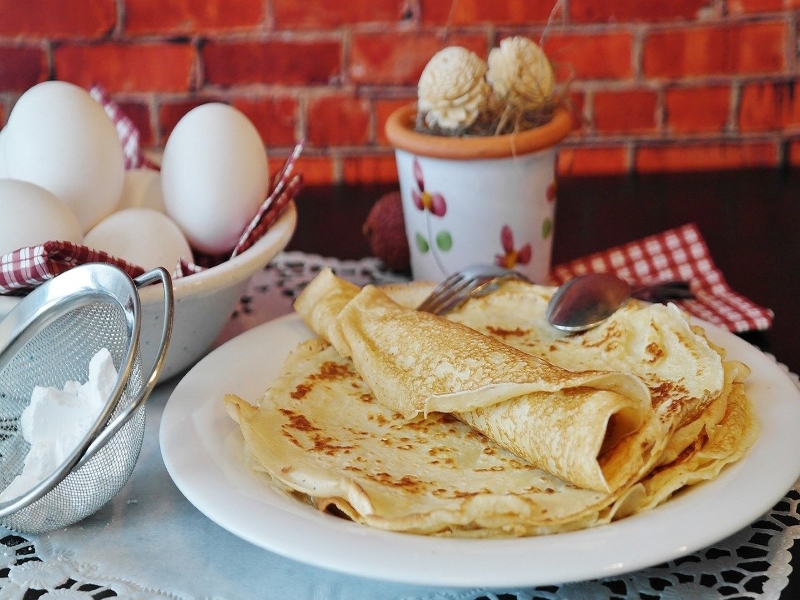 Common Ingredients In Making Homemade Pancakes
The commonly used ingredients for pancake recipe are salt, all purpose flour, sugar, eggs, olive oil, butter (unsalted butter), and whole milk.
---
So, How To Make The Fluffiest Pancake Without A Baking Powder?
Tips In Preparing The Pancake Batter
Combine the flour, salt, and sugar together in a medium bowl.
Put the egg whites and egg yolks into different bowls after by gently separating them.
The egg yolks should be whisked thoroughly, then add the milk and oil. Mix well.
Gradually add the egg yolk mixture to the flour mixture. Combine well until all ingredients are incorporated and the batter is lump-free. You can use an electric mixer to make the job easier.
Use an electric mixer to beat the egg whites in a another bowl to form soft peaks. To ensure that there is no egg yolk left, whisk the whites well.
Beginning with the lowest speed and gradually escalating to the maximum speed, beat the egg white mixture for an additional two to three minutes.
Then quickly fold the whipped egg whites into the batter while slowly blending to mix everything.
---
Tips In Making pancakes
Butter or oil should be put to a preheated non stick pan.
A ladle of batter should then be added to the hot pan, and it should be cooked until the bottom is golden brown in color and the top has bubbles.
Cook the opposite side of the pancake by carefully flipping it. Be mindful not to let it burn since it will cook more quickly than the first side.
Enjoy the freshly made pancakes with butter, maple syrup, and your preferred toppings.
---
Excellent Replacements For Baking Powder In Pancakes
Without baking powder, making homemade pancakes is simple and the results are often a little thick but still tasty. Pancakes may be made in a variety of ways without baking powder. The best pancakes without baking powder taste best when eaten right away after they are cooked. Therefore, try to serve these delicious pancakes while they are still warm or hot.
---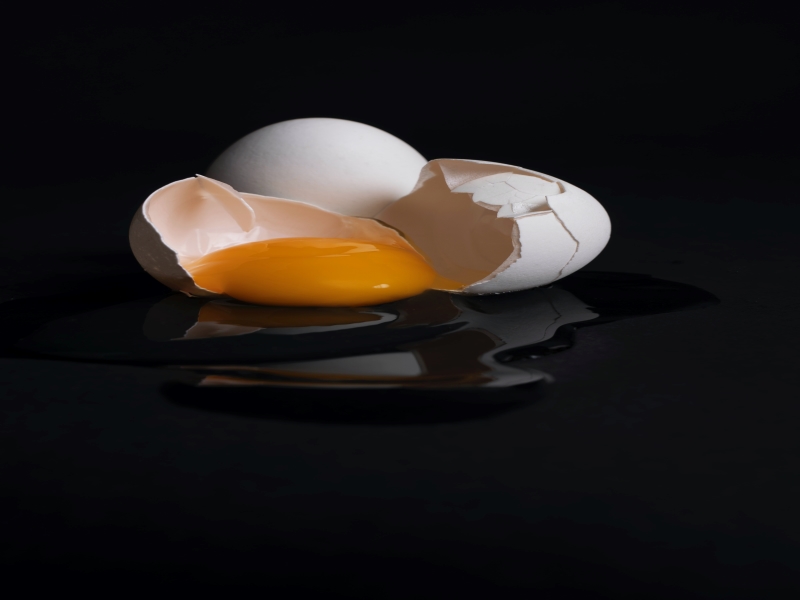 Beaten Egg Whites Or Whipped Egg Whites
The fluffy pancake mixture will be enhanced when you add egg whites that have been whisked until they are light and airy. This is a natural result of adding whipped egg whites.
---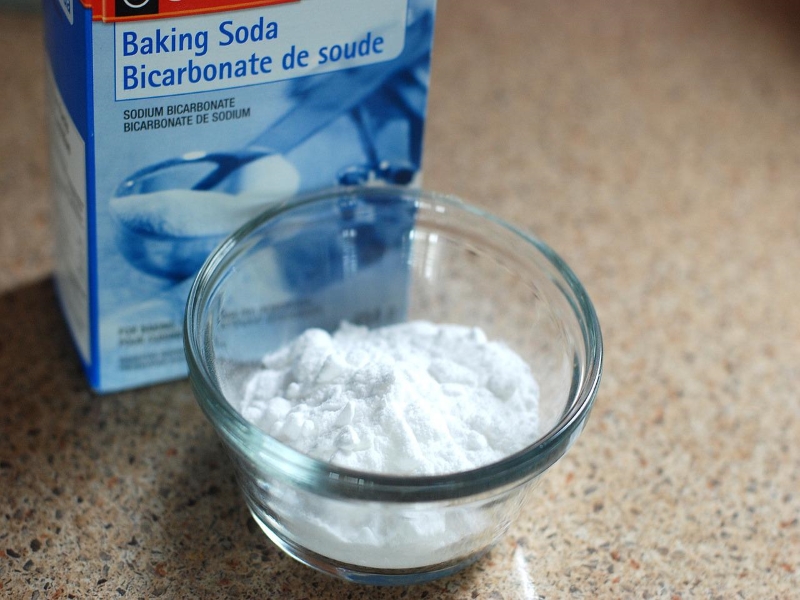 Baking Soda
By mixing 1/4 teaspoon baking soda, 1/2 teaspoon cream of tartar, and 1/4 teaspoon cornstarch, you may produce 1 teaspoon of homemade baking powder.
---
Self Rising Flour
There is already baking powder in self-rising flour, thus extra baking powder in not necessary. Using self-rising flour is one simple method for producing fluffy pancakes. Therefore, you can simply substitute self-rising flour for regular flour if you have any on hand, or you may purchase some so you won't have to add baking powder each time you make pancakes.
---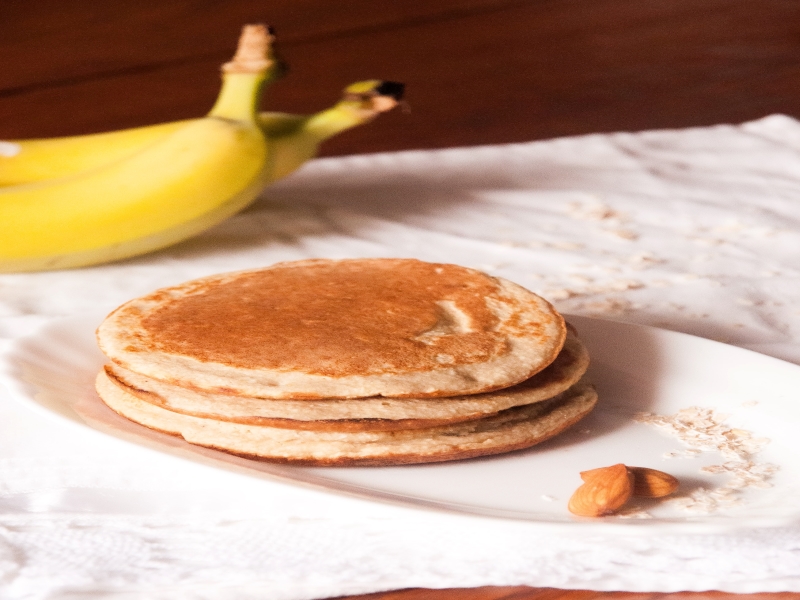 Adding Bananas To Your Pancake Mixture
Without the use of baking powder, you can create these delectable banana pancakes with all-purpose flor or even whole wheat flour. For a more flavorful pancake, you may also add cinnamon powder or vanilla extract. Simply stir in a medium-sized banana that has been mashed, making sure there are no lumps.
---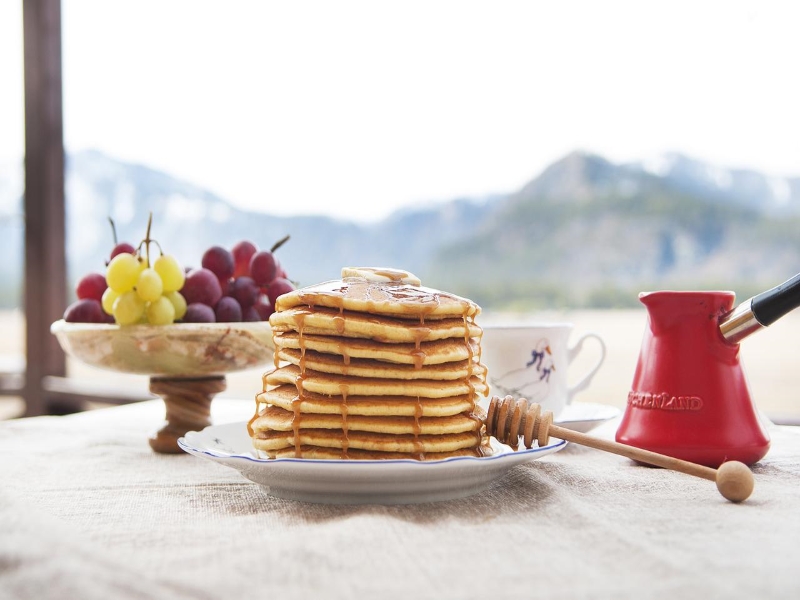 Easy Pancake Recipe Without Baking Powder
Fluffy pancakes has been linked to the use of baking powder in their preparation for many years. You can still create fluffy pancakes with this recipe even if you don't have baking powder or any other specific ingredients. All you need are the standard pancake ingredients, and you're still going to make the a delicious pancake.
Ingredients
2 large eggs
1 cup all purpose flour
1/2 cup whole milk
2 tbsps sugar
1/4 tsp salt
2 tbsps olive oil or another neutral flavored oil such as canola or sunflower oil
Butter or oil to grease the pan and cook the pancakes
Vanilla extract (optional)
Cinnamon powder (optional)
Instructions For Making The Batter
Combine the flour, salt, and sugar in a medium sized bowl and stir until thoroughly combined. Include cinnamon powder if you prefer.
Crack the eggs. Put the egg whites in a separate bowl, and the egg yolks in another bowl. Be gentle when separating them.
Next, gently add the egg yolk mixture to the flour mixture.
Mix well until all ingredients are combined and the batter is lump-free.
Use an electric mixer to beat the egg whites in a another bowl until soft peaks form. Whisk the whites well. (Ensure that there are no traces of egg yolk).
Start with the lowest speed and then escalating to the maximum speed, beat the egg whites for another two to three minutes.
Now swiftly fold the egg whites into the batter while gently mixing everything.
The pancake batter is now ready to be cooked.
Cooking The Pancake Batter
Add some butter or oil to a cast iron skillet or a non stick pan that has been heated over low-medium heat.
When the pan is heated, pour a ladle of batter into it, and let it cook until the bottom is golden brown and the top is bubbling.
Flip the pancake gently to cook the other side. Because it will cook more quickly than the first side, make sure it doesn't burn.
Once they are cooked, serve the hot pancakes with butter, maple syrup, and your preferred toppings. These pancakes go fantastically with a hot cup of coffee, a glass of orange juice, and a side of bacon.
---
Here are a few items you might want to try to make a great pancake.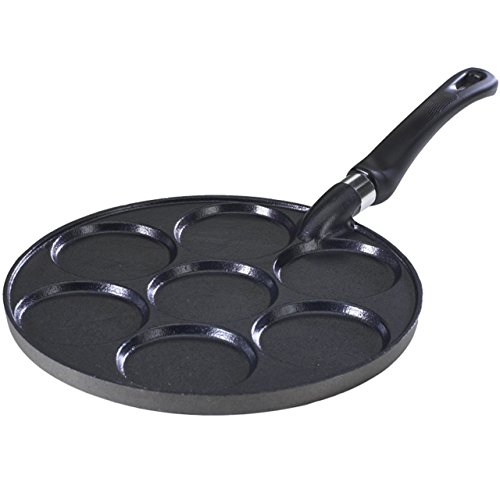 Brand: Nordic Ware
Material: Aluminum
Color: Black
Shape: Round
This amazing pan can make Seven 3-inch Silver Dollar Pancakes at once. That's pretty amazing. It can be used with any pancake recipe.
The item is constructed from sturdy, warp-resistant cast aluminum to guarantee uniform heating.
Hand washing is advised using mild detergent.
If you are interested in this product, simply click on Amazon
---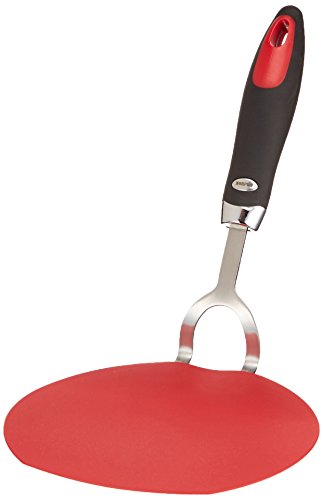 Brand: Norpro
Material: Nylon
Color: Red
Size: 33.5cm x 16cm x 13cm
This spatula is very durable. This is definitely ideal size for pancake flipping. Also excellent for flipping French toast, grilled cheese sandwiches, omelets, and many other dishes.
Stronger, non-slip grip and reduced hand fatigue are made possible by the stainless steel structure, and nylon head.
Has high heat resistant to 410˚F / 210˚C.
If you want to purchase this product, just click on Amazon
---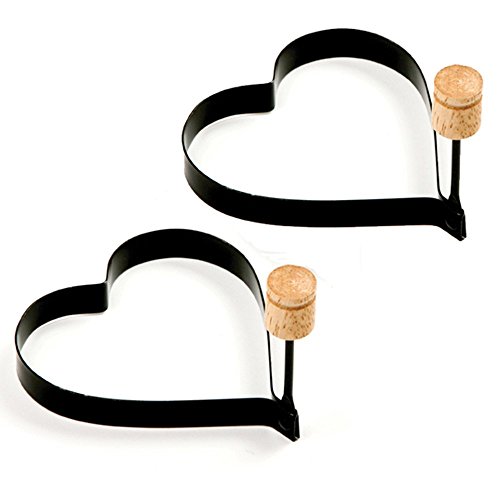 Brand: Norpro
Material: Nonstick-coating
Item Dimensions LxWxH: 4.25 x 3.5 x 0.5 inches
Excellent for creating kid-friendly heart-shaped pancakes or eggs! Alternatively, use to make homemade egg sandwiches! Deep enough to add additions like cheese, cooked ham or bacon, vegetables, or extras.
Each ring can contain one raw egg or 1/4 cup of pancake batter. Remove the ring after the bottom has finished cooking, then flip the egg or pancake.
Features a nonstick coating for simple release and cleanup. Cooking with wood handles keeps them cool, and they fold down for simple storage.
Buy this product now on Amazon
* If you buy through links on our site, we may earn an affiliate commission. For more details, please visit our Privacy policy page.