Learn how to bake bread without yeast using the recipe in this post. Read on.
Yeast, also known as the baker's yeast, is commonly used in baking bread and serves as a leavening agent. It is responsible for making the bread rise as it converts the dough's fermentable sugar into ethanol and carbon dioxide.
But can you bake bread without yeast? Definitely, yes. In fact, there's a lot of great recipes on how to bake fluffy bread without yeast.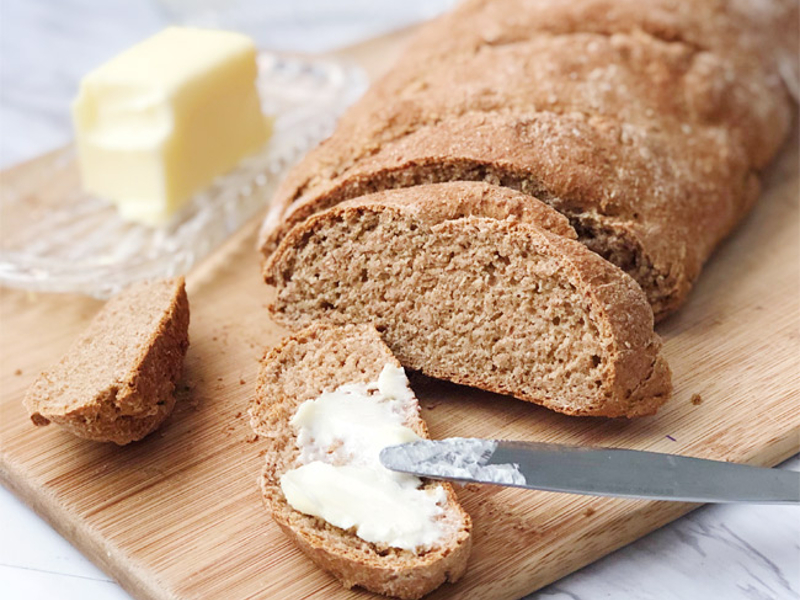 You heard it right. Baking a bread without yeast is possible and does not make much difference to a bread with yeast. It's just that your unleavened bread will be less chewy and fluffy. But all in all, you'll still have flavorful and delicious bread.
WHAT ARE THE INGREDIENTS IN MAKING BREAD WITHOUT YEAST?
In this recipe, you will need five major ingredients in preparing your homemade bread without yeast. These are the following:
FLOUR
You can use plain or all purpose flour, whichever is available. If neither is on hand, try whole wheat flour, baking powder, or any gluten free flour.
SUGAR
This ingredient will enhance the flavor of your homemade bread. You can substitute it with honey if preferred.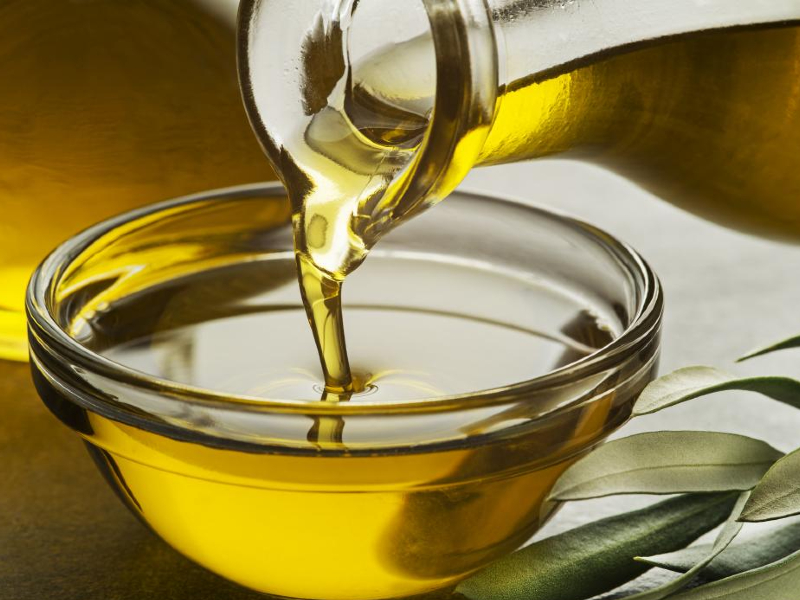 OIL
Oil will give enough moisture to your bread. Oil with neutral flavor such as canola, olive oil, vegetable oil, grapeseed, and sunflower is recommended.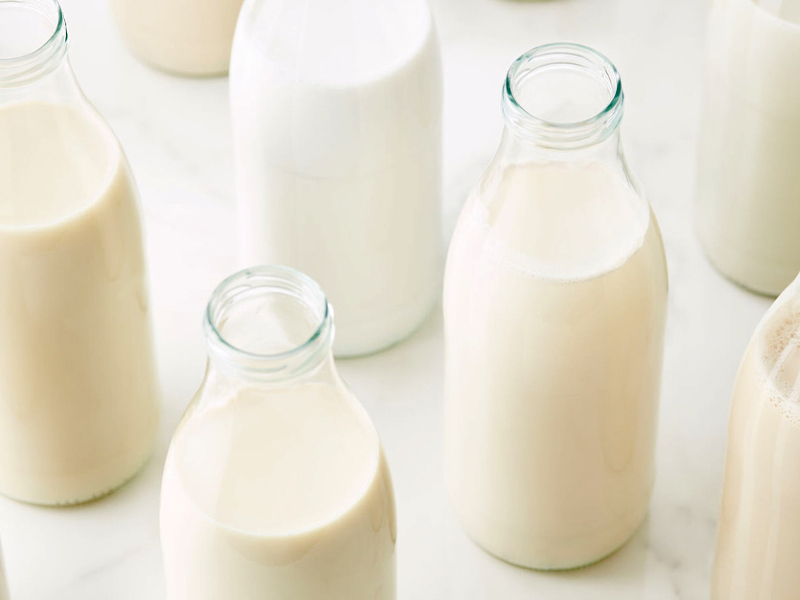 MILK
You can use whatever milk is available in your kitchen cabinet. Whether it's fresh or powdered. dairy or not, no fat or full. But in case milk isn't an option, you can substitute this ingredient with a tablespoon of oil or butter with water.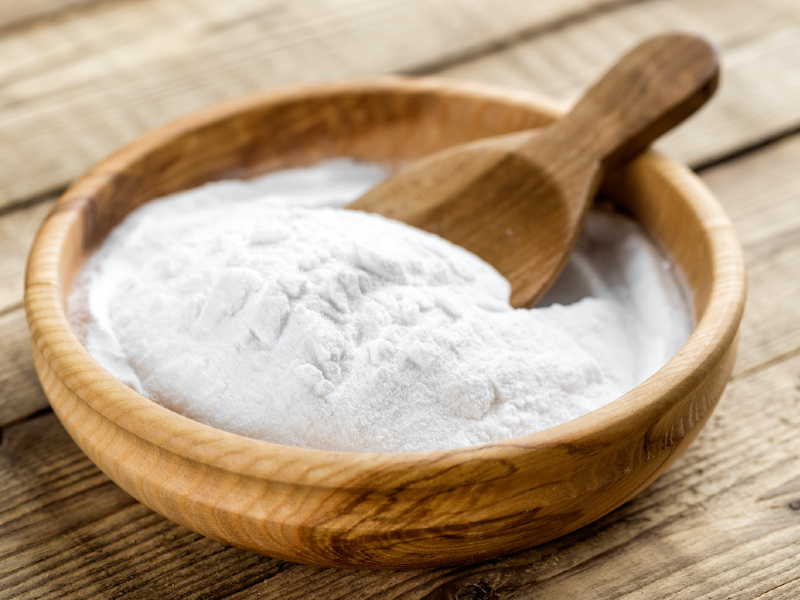 BAKING POWDER
In making homemade bread without yeast, baking powder is the best alternative to make the bread a bit fluffy, unless you'll use a self rising flour. If you will, remove baking soda from the list. You can also use baking soda instead of a baking powder (whichever is available).
Other Ingredients (0ptional)
BUTTERMILK
Buttermilk is an acidic ingredient that will add flavor to your no yeast breads. This ingredient also helps make your yeast free bread a little fluffy.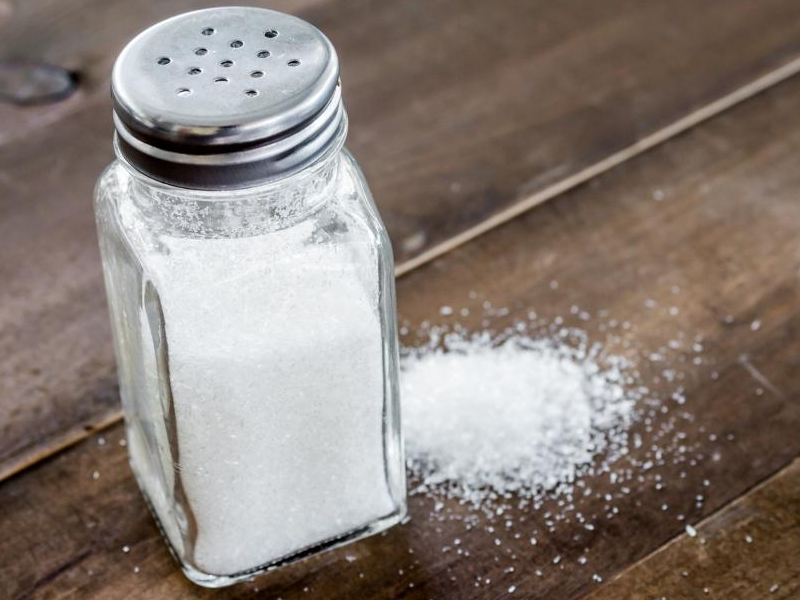 SALT
This ingredient will be used to season the dense loaf bread. You can opt for kosher salt, if available.
Once you have secured the needed ingredients, you can proceed to bake your easy homemade bread without yeast.
WAYS TO MAKE BREAD WITHOUT YEAST
This no yeast bread recipe is pretty much easy and simple. All you need to do is to mix all the flour, baking powder, sugar, and salt in a large bowl. Then add the wet ingredients, (milk, and oil) and whisk with a spatula, fork or wooden spoon.
On a flat surface, sprinkle some flour, then place the dough and start kneading until the texture smoothens.
Form the dough into an oval shape using your hand, fold it into an envelope shape, and sprinkle a little flour. (Alternatively, you can use a loaf pan if you think the bread dough is thick enough to be kneaded and shaped using your bare hands).
Afterwards, form the dough into your desired shape. Place on a parchment paper or a baking sheet, and bake it for at least 25 minutes or until its color becomes golden brown.
Once done, place the baked bread on a wire rack, and wait until it cools down before slicing with a sharp knife, and serving the bread.
EASY HOMEMADE BREAD WITHOUT YEAST RECIPE (simple recipe)
With this easy recipe, you will have an output not far from a bread made with yeast.
NOTE: Unlike any bread recipes or baking recipes, this easy homemade bread recipe may take a little longer to be done. It takes about 25 minutes to make the bread dough, 9 minutes to rest the dough, and another 30 minutes to bake the bread. But all in all, this is still a great recipe you must try.
EQUIPMENT:
Oven
Spatula
Bowl
Liquid measuring cup
Wire rack or baking tray
Loaf pan, baking sheet, parchment paper
INGREDIENTS:
8 tsp. Baking Powder
4 cups All Purpose Flour
3 tsp. Refined (White) Sugar
2 1/4 cup warm milk/Skim milk
1 tsp. Table Salt (add 1/2 tsp if using Kosher salt)
1/4 cup light olive oil (or any plain oil)
DIRECTIONS:
Preheat Dutch oven to 430°F.
Smear pan with oil. Line with baking paper or parchment paper, and leave a part to lift out.
In a large bowl, mix the baking powder, wheat flour, sugar and salt. Whisk until evenly combined.
Add milk (skim milk) and oil in the center of the flour mixture. Carefully mix until the mixture becomes thick.
Pour the mixture into the loaf pan using a spatula. Scrape the surface of the batter to make it smooth.
Place the loaf pan inside the oven and bake for at least 29 minutes. After the said time, remove it from the oven and cover with  a cooking foil.
Adjust the oven temperature to 390°F, and return the loaf pan to the oven and bake for another 20 minutes.
Remove the loaf pan from the oven and let cool for at least 7 minutes.

Lift out the excess paper and transfer the bread to the wire rack or cooling rack. Then slice the bread into loaves. (This easy homemade and quick bread recipe can make you at least 16 slices of bread with a thickness of half an inch).
This easy bread recipe product goes well with grilled cheese, shredded cheese, unsalted butter, and any dried fruit.
NUTRITION INFORMATION:
TWO LOAVES OF THE BREAD MAY CONTAIN 8g Protein, 48g Carbohydrates, 294Cal, 2g Saturated fat, and 2mg Cholesterol.
ALTERATION:
FLOUR
Flour can be substituted with whole wheat flour For whole meal. If neither is available, you can make use of bread flour and/or cake flour. Note that bread flour may not give you a good result like any other gluten free flour, so make use of the other choice. However, if it's the only option you have, then go for it.
SALT
When using this baking recipe, it is preferred to use table salt as it has finer grains compared to other types of salt. Thus, it is saltier than the rest. When substituting it with kosher salt, add 1/2 tsp to make sure the taste of your loaf bread has enough saltiness.
MILK
Any milk will do, but just in case you ran out of milk when making this recipe, you can substitute it with water.
FLAVOR ADDITIONS
If you want to give your bread additional flavor, you can add chopped fresh herbs, grated parmesan cheese (for a cheesy bread output), shredded cheese, Italian seasoning, garlic powder, almond milk, melted butter, lemon juice, coarse salt, and any flavoring you prefer. Simply add any of these in the mixture before baking.
HOW TO STORE LEFTOVER BREAD?
This no yeast baked bread can be stored in the freezer for up to 3 months. You can freeze the entire loaf or individual slices. Put the bread in a plastic wrap or any container. When you are about to consume the leftover, simply thaw it in the fridge or at room temperature, then reheat.
CAN YOU COOL DOWN THE BREAD IN THE LOAF PAN INSTEAD ON A WIRE RACK?
While waiting for the bread to cool down before slicing, make it a habit to transfer it to a wire rack. Leaving the baked bread in the pan will make the texture of the bread soggy and spongy. This is because the moisture of the pan condenses on the bread. When it happens, your bread will not be as desirable as the bread that is cooled down on a wire rack.
WHAT KIND OF BREAD IS A NON-YEAST BREAD?
No yeast bread is commonly called unleavened bread. The term is derived from a Greek word azymos, which means yeast-free. It is made with water and wheat flour, and typically the sole bread known to mankind for a long period of time.
WHAT ARE THE BENEFITS OF EATING NO YEAST BREAD?
Eating a no yeast bread will help prevent or minimize the risk of Celiac disease (chronic digestive and immune disorder) and Candida (fungal infection caused by yeast).