The term spoon simply means a chip of wood that is carved or taken from a bigger piece of wood. Wooden Spoons are very easy, simple to carve and considered to be budget friendly that is why is very common. Wooden spoons does not appear anywhere, that is why in here let us talk about the brief history of wooden spoons. Also included are some of the best wooden spoons available in the market.
| Product | Brand | Name | Price |
| --- | --- | --- | --- |
| | NEET | Neet Wooden Spoons For Cooking 6 Piece Organic Bamboo Utensil Set With Holder Wood | Check Price on Amazon |
| | NAYAHOSE | Kitchen Utensils Set,NAYAHOSE Wooden Cooking Utensil Set Non-stick Pan | Check Price on Amazon |
| | Chef Craft | Chef Craft Premium Silicone Handle Wooden Spoon, 14 inch, Red | Check Price on Amazon |
| | Mason Cash | Mason Cash Innovative Kitchen Solid Spoon and Jar Scraper, 34.5 x 6.8 x 2.4 cm, Beige | Check Price on Amazon |
* If you buy through links on our site, we may earn an affiliate commission. For more details, please visit our Privacy policy page.
History of Wooden spoons
Wooden spoons are considered to be practical utensil that has a rich cultural history and proven to last for a very long time.
Eating utensils were made so as to help humans prepare the food, serve the food and even use it to eat the food. A spoon however has quite proven to be the perfect tool in all the different aspects relating to preparation of foods.
A spoon is typically designed as having a small shallow bowl that is either oval or round shaped. And that shallow bowl is usually connected to an end of the handle. Spoons have been used in ancient civilizations and has been used ever since with its modern design that we are currently using nowadays.
There are however different spoons variations, but each still share the same purpose and tasks such as used in preparing, serving and used in eating dishes.
Wooden spoons have been used by all cultures. It is believed that Ancient Egyptians usually buried their spoons together in tombs so that it can still be used even in the afterlife. In France, professional chefs prefers to use Wooden spoons as part of their cooking utensil. Moreover, men in Wales sometimes carved out what they call as Lovespoons as a gift to their love ones.
Wooden spoons in Medieval Europe was replaced by more durable metal variants, since spoons were not only used as an eating utensil but rather to mark one's power and wealth during that time. Although Metal spoons were introduced, wooden spoons still remains to be the preferred cooking utensils especially with Professional chefs.
From 1259 in England, spoons have become an important aspect in King Edward I wardrobe accounts.
Wooden spoons is known to be versatile and is usually used in preparing different types of dishes and there are several uses of wooden spoons.
Used for cooking
Wooden spoons are usually medium to large-sized utensil typically used for mixing the ingredients. And since electric mixers are also common nowadays, the use of wooden spoons to mix the cream and butter together greatly helps.
Other than that, wooden spoons are also used to mixing different varieties of food even with soups. Although wooden spoons are rarely used when onions and garlic is added to the dish since it the wooden spoons usually absorbs the strong smell of the herbs.
Ever since wooden spoons started for use, it has become an component to every culture and is now considered to be a common utensil that is usually seen in every household.
Wooden spoons is the preferred cooking utensils for hot dishes since Wooden spoons does not transfer the heat from the hot dish as compared to metal spoons. Also, wooden spoons cannot damage the non-stick packs unlike using metal spoons.
Coconut or mineral oil is usually used to protect the wooden spoons from cold liquid absorption, vegetable oils is not recommended.
Listed below are some of the best Wooden spoons available in the market today:
Best Wooden Spoons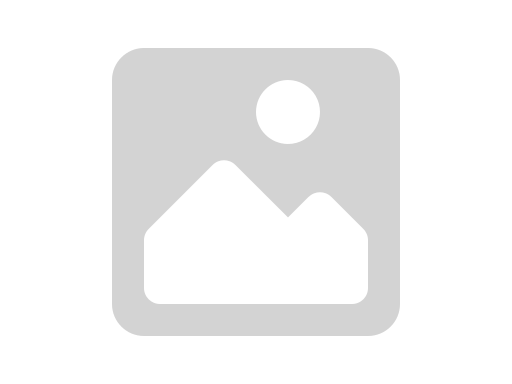 Neet Wooden spoons includes 6 pieces of Bamboo wooden utensils that is organic and BPA free. It also includes a wooden holder, to hold kitchen utensils in place.
Each of the spoons have different heads for different uses and functions in cooking. A slotted, solid and turner wooden spatula usually used for mixing the ingredients and can perfectly flipped those egg omelets. While the slotted and solid wooden spoons are used to make sauces. Spoon fork spoon works best for serving, sipping and eating.
Buy it now on Amazon
---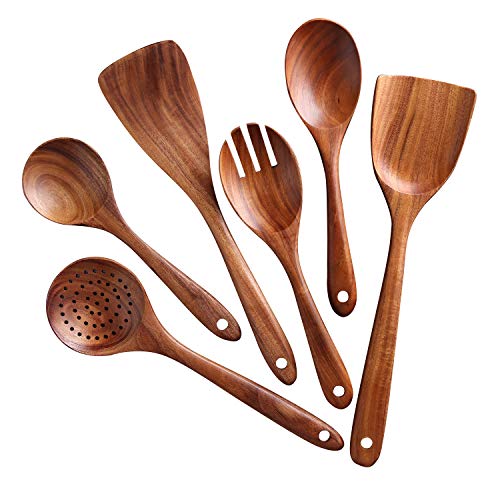 Nayahose Wooden Cooking spoon set includes 6 Wooden Spatulas. The wooden spoons are made from high quality natural wood. Highly resistant to heat and does not easily deform. A BPA Free spoon made from eco friendly wood.
Easy to clean, only involves simply washing with mild detergent and allow to naturally dry on its own
Buy it now on Amazon
---
Riveira Wooden Spoon set includes 6 pieces of Bamboo utensils used for cooking dishes and serving the food such as flipping the food, mixing ingredients and sauces as well as serving cooked dishes.
It is made from 100% organic nonstick Bamboo therefore it does not scratch non-stick frying pots and pans.
It is designed with contoured heads for its specific functions. Included also are the slotted, solid and turner wooden spatulas that easily flips omelettes and as well as mixing the ingredients.
Buy it now on Amazon
---
Cheft Craft Wooden spoon is made from high quality beechwood proven to lasts for a long time. The handle is made from Silicone handle to comfortably handle the spoon, also adds color to your kitchen. The Silicone handle comes in different colors to choose from: Red, green, purple and can also get rainbow colors for the 3-piece set.
Easy to clean, handwash is recommended, this will help preserve the quality of the wooden spoon.
Buy it now on Amazon
---
Mason Solid Spoon is made from beech wood used for stirring, blending and stirring ingredients and sauces. It also features a silicone jar scraper that is resistant to heat, and spatula on its handle.
Buy it now on Amazon
---
| Product | Brand | Name | Price |
| --- | --- | --- | --- |
| | NEET | Neet Wooden Spoons For Cooking 6 Piece Organic Bamboo Utensil Set With Holder Wood | Check Price on Amazon |
| | NAYAHOSE | Kitchen Utensils Set,NAYAHOSE Wooden Cooking Utensil Set Non-stick Pan | Check Price on Amazon |
| | Chef Craft | Chef Craft Premium Silicone Handle Wooden Spoon, 14 inch, Red | Check Price on Amazon |
| | Mason Cash | Mason Cash Innovative Kitchen Solid Spoon and Jar Scraper, 34.5 x 6.8 x 2.4 cm, Beige | Check Price on Amazon |
* If you buy through links on our site, we may earn an affiliate commission. For more details, please visit our Privacy policy page.