From food preparation to eating cereal or eating boiled eggs, there are different types of spoons for every action. Each type is dedicated to a certain food and they are made with different materials. Their shapes, sizes and length might also be different from one another.
* If you buy through links on our site, we may earn an affiliate commission. For more details, please visit our Privacy policy page.
Where Does Spoon Come From
Archaeologists would say that the spoon has been around 1000 B.C. from Ancient Egypt. The first spoons are made with different materials, such as wood, ivory, flint, and stone.
They are also beautifully engraved with hieroglyphics or religious symbols, which is said to be owned by higher officials during that time – can be Pharaohs or other deities. During the early times of the United Kingdom and Egypt, spoons were used as a symbol for status in society.
Modern spoons started to emerge during the 1700s and new materials are used. Today, you will find spoons that are made out of wood, metal, plastic, ceramic or a combination of these things. The most common though, would be the stainless steel spoons.
What Are The Different Types of Spoons
You might not know, but for every food that you eat, or things that you might do in the kitchen, there are different types of spoons to match them. Check out the cool facts about the types of spoons below.
If you are looking at a spoon with a large or rounded bowl, then that is a soup spoon. This spoon is mainly used for scooping soup, thus, the name suggests. A soup spoon could also refer to the British soup spoon or the Chinese soup spoons.
Prior to the 1900's, regular tablespoons had been used to consume soups. However, Victorians found a way to create the round bowled soup spoons. The logic behind this design is to prevent the soup from spilling. There are also different designs of the soup spoon, as well as their sizes.
---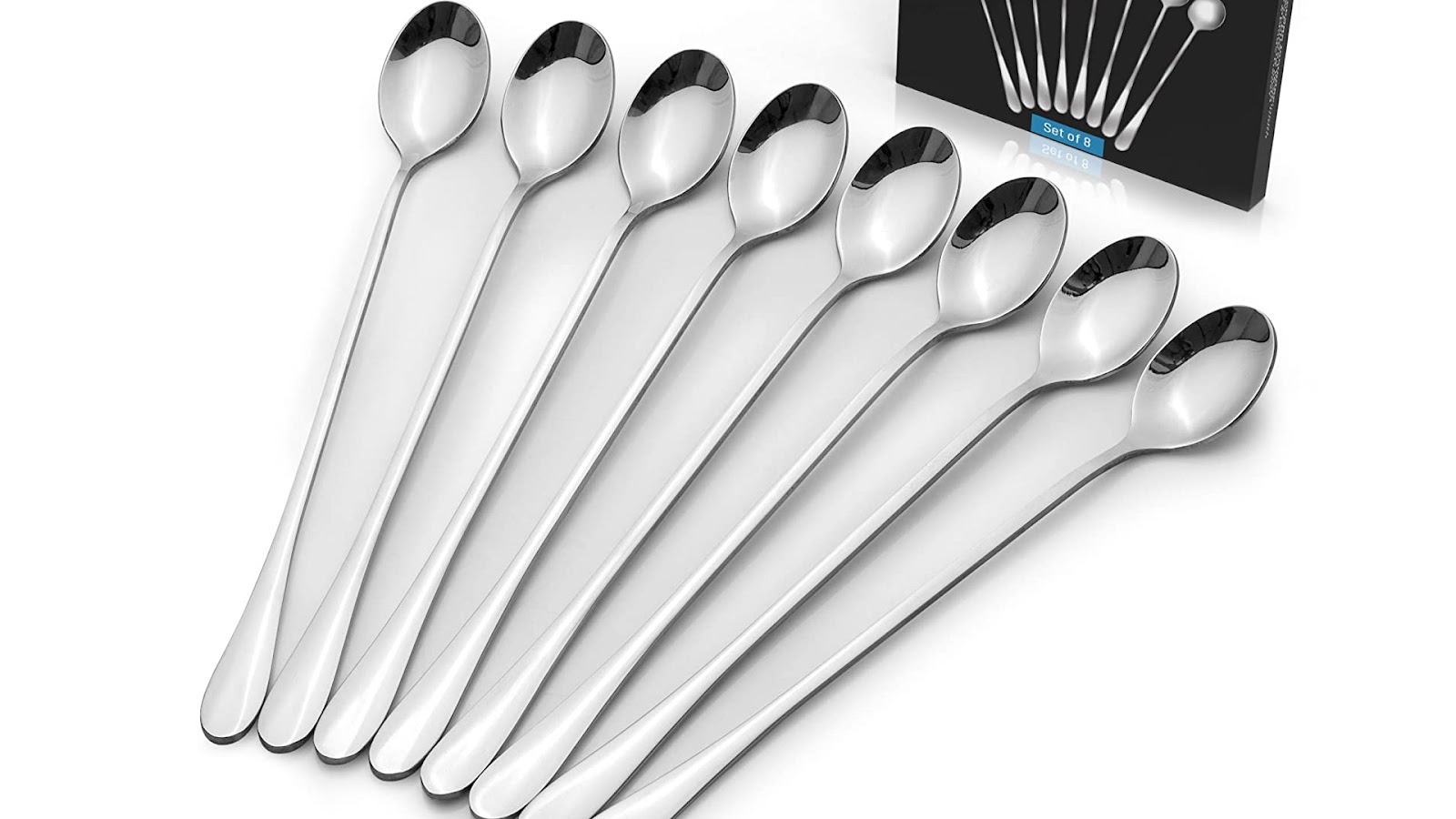 Dessert spoons can be of the same size as the soup spoons, but it has an oval rather than round bowl design. It is also twice the capacity of the regular tablespoon.
Aside from being used mainly in eating desserts, dessert spoons can also be used when eating soup or cereals. Dessert spoon can be spotted during a formal table setting, but this is something not commonly used everyday.
Buy a dessert spoon here
---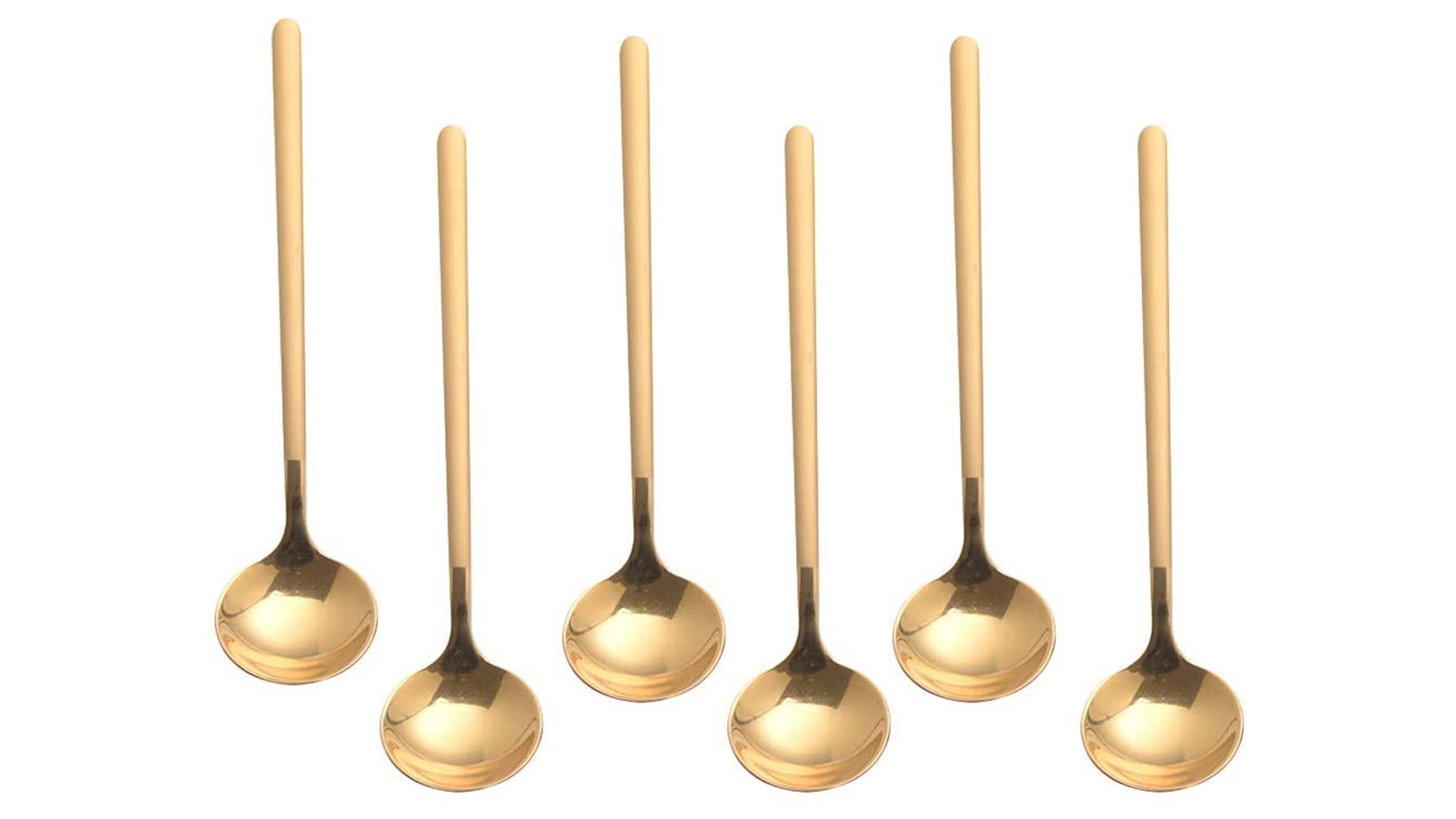 This type of spoon looks like a teaspoon, except that the bowl is deeper. Sugar spoon is also molded in the shape of a seashell, giving it the name sugar shell spoon and is being used to serve granulated sugar.
If a formal table settings, a sugar spoon should be present, especially if you are serving dishes that need sugar. This piece of formal silverware or flatware can also be used in a tea or coffee service.
You can buy a sugar spoon by clicking this link.
---
Coffee spoon is a small spoon used for after-dinner coffee cups. Unlike a coffee measuring scoop, this small spoon is meant to be used for stirring and sipping coffee from a smaller after-dinner coffee cup.
You might see this smaller version of the teaspoon commonly used in normal households, but you can spot the coffee spoon on a formal table setup.
Buy this spoon through this link.
---
Food preparation, such as stirring sauces and mixing ingredients in cooking, can be more satisfying if you will use a wooden spoon. It is definitely made out of wood and has a long handle.
There are several popular spoons that are classified under a wooden spoon. But the regular spoons made of wood are used on non-stick pans as they don't create scratches upon using them.
Taking care of the wooden spoons should be done on a regular basis. The best way to take good care of them is to regularly oil the wooden spoons. This should prevent them from getting cracks and damages.
Grab yours by clicking here
---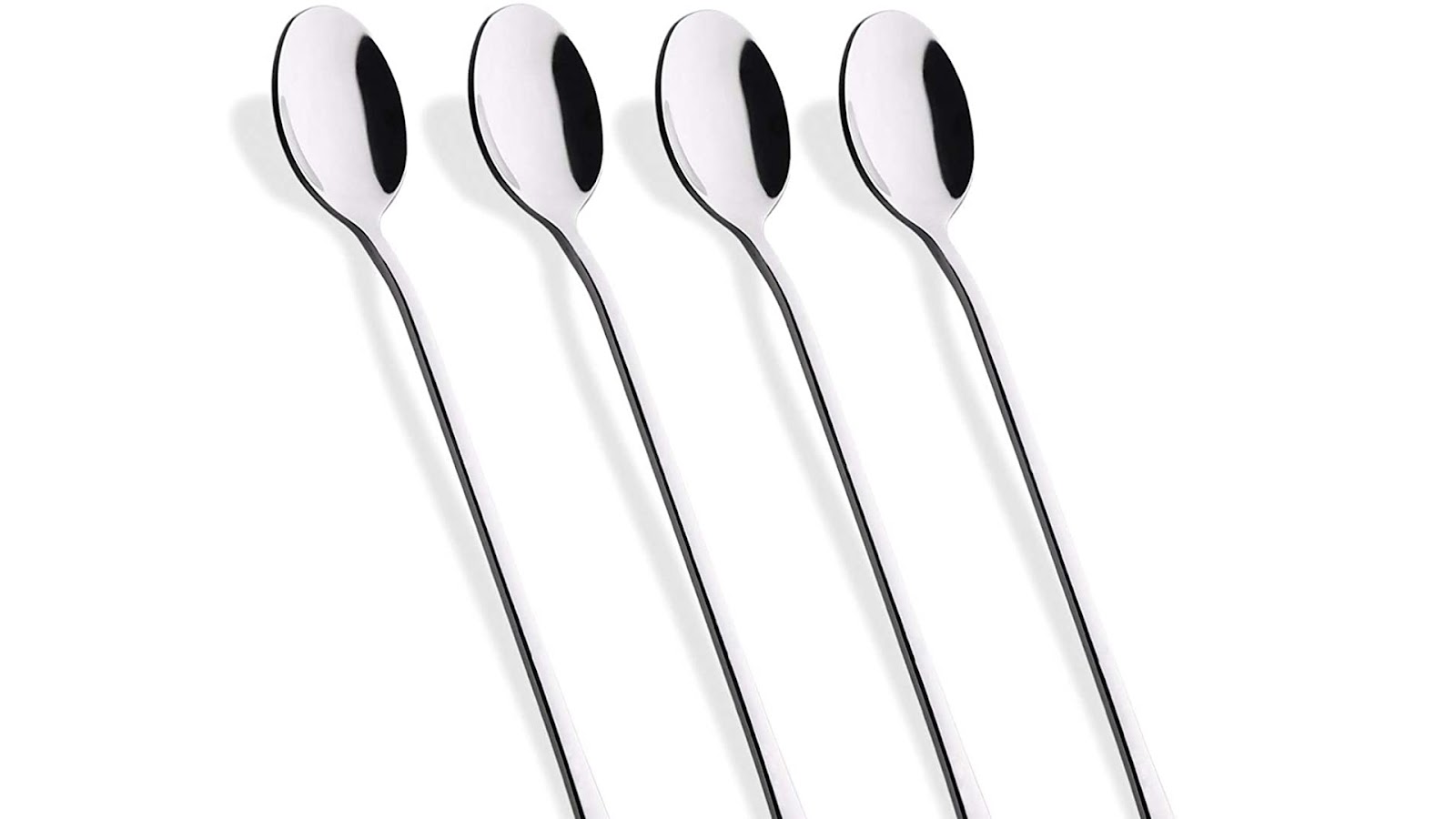 This thin spoon with a very long handle, is also called a soda spoon or a latte spoon. The iced tea spoon is mainly used as stirring sugar or other sweeteners into iced tea, which is traditionally served in a tall glass in the United States.
---
A serving spoon is a common tablespoon with a large spoon or ladle used to serve out individual portions of food. They come in different sizes, usually holding 7–14 ml and considerably less than some of the tablespoons used for serving.
Alongside with a serving fork, a serving spoon is used as tongs to serve food that requires two supports, such as a tossed salad or pasta. But a serving spoon can't be used to spear food from a platter as the serving fork will do that job, but it can be used to lift food from a deep bowl.
Buy a set of serving spoons and forks by clicking here.
---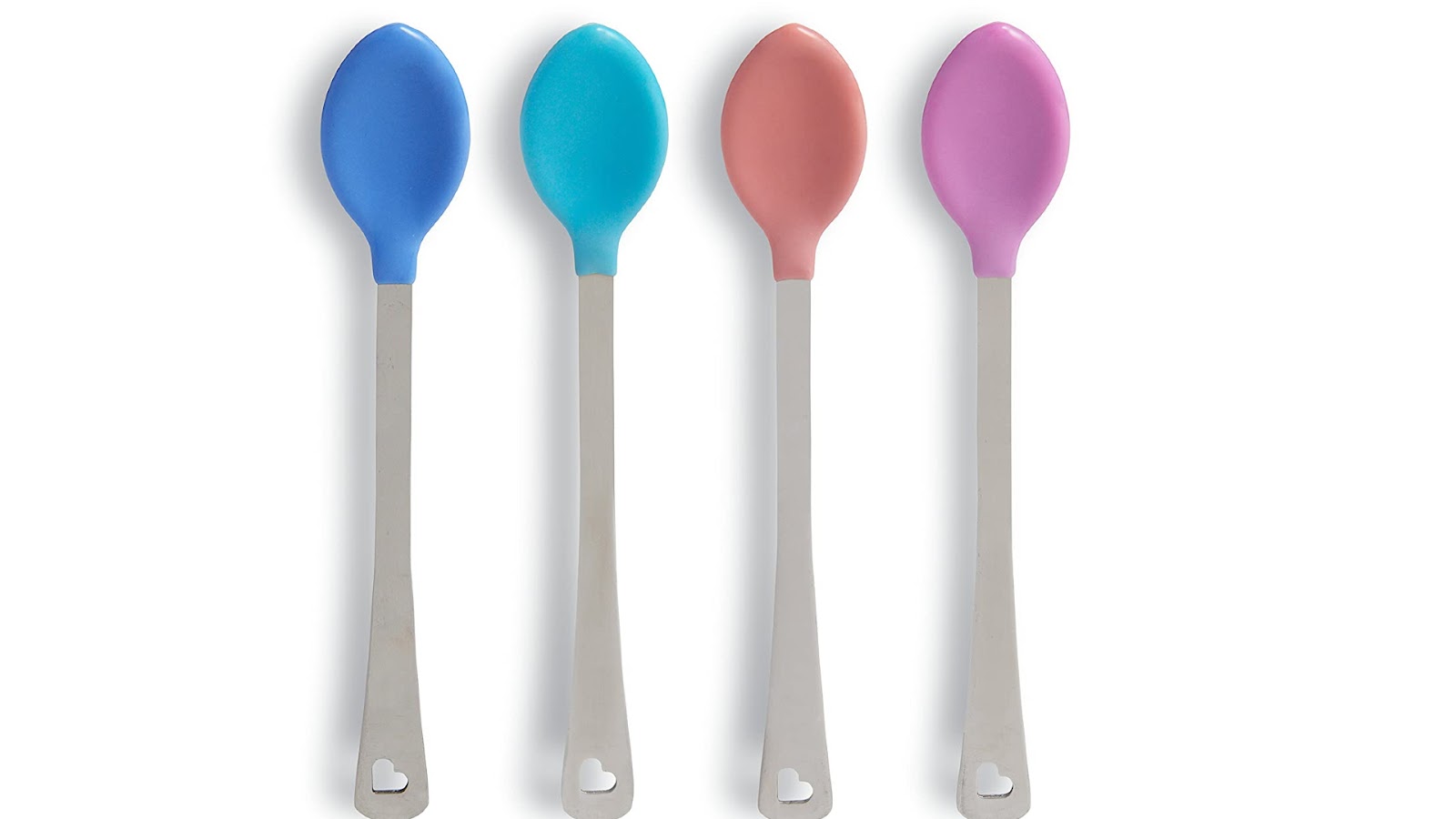 Feeding a baby can be very challenging. You will have to look for the best partner to do that, and using a baby spoon can help you out. Baby spoons are usually designed to be smaller. This should be enough to hold a small amount of food for the baby.
Most of the baby spoons are also designed to have softer edges, thus, most manufacturers use a plastic material in creating a baby spoon. That should be done for your little one's gums. This could also provide a benefit of having an ergonomic handle that makes feeding a little more comfortable on your wrist.
Buy your baby spoons here.
---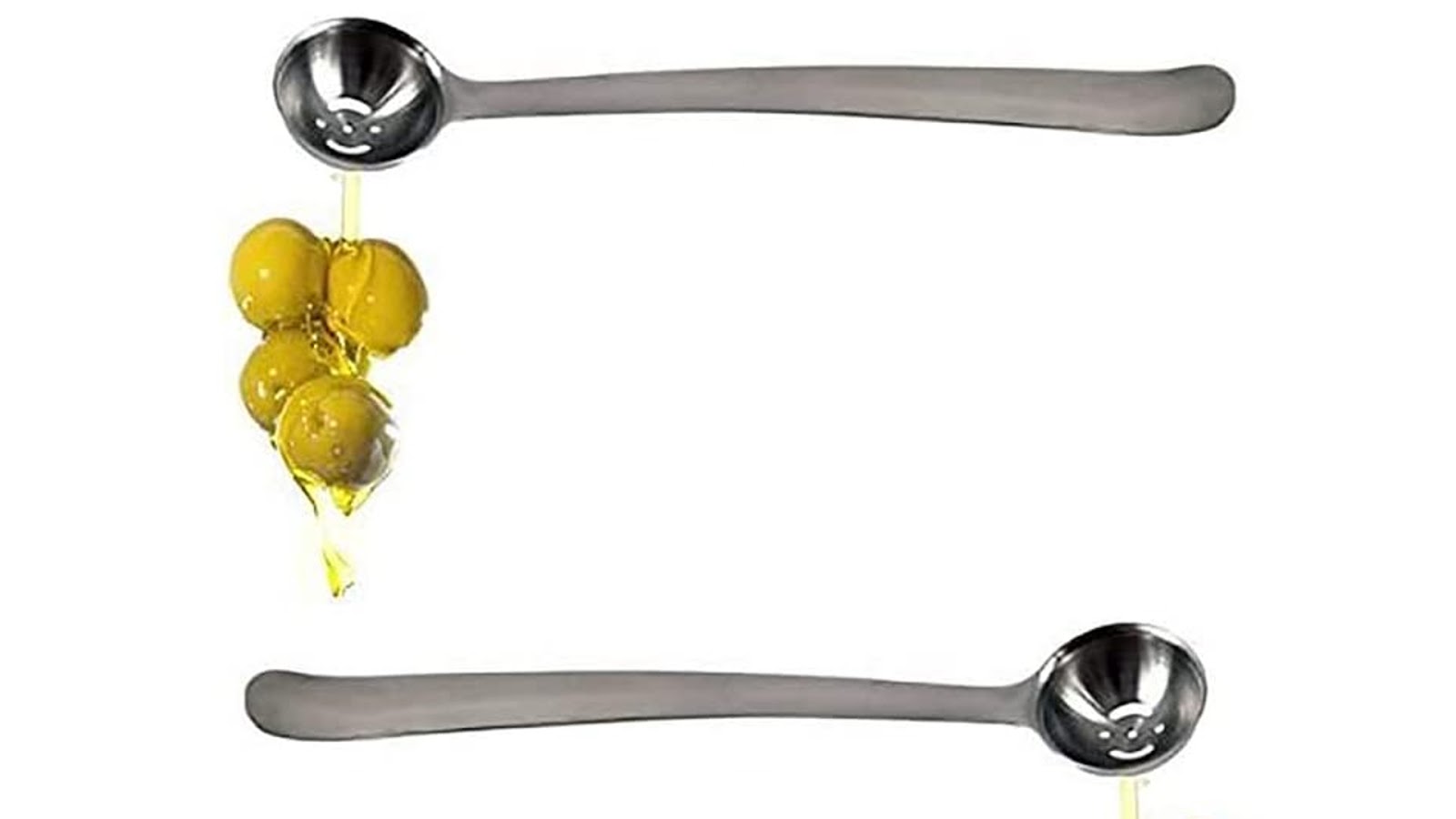 Preserved olives are a healthy treat for your palate. However, those olives that are stored in jars or cans can be hard to scoop. But there is a simple solution for that matter.
An olive spoon should help you get those olives from jars or cans. The olive spoon is a long-handled kitchen utensil. It is perfect to get those olives easily in the bottom of the bowl, while draining excess oils or liquid in the process.
Aside from olives, olive spoons can also be used to remove other condiments soaked in liquid such as fruit preserves, garlic, and cocktail onions.
Acquire your olive spoons through this link.
---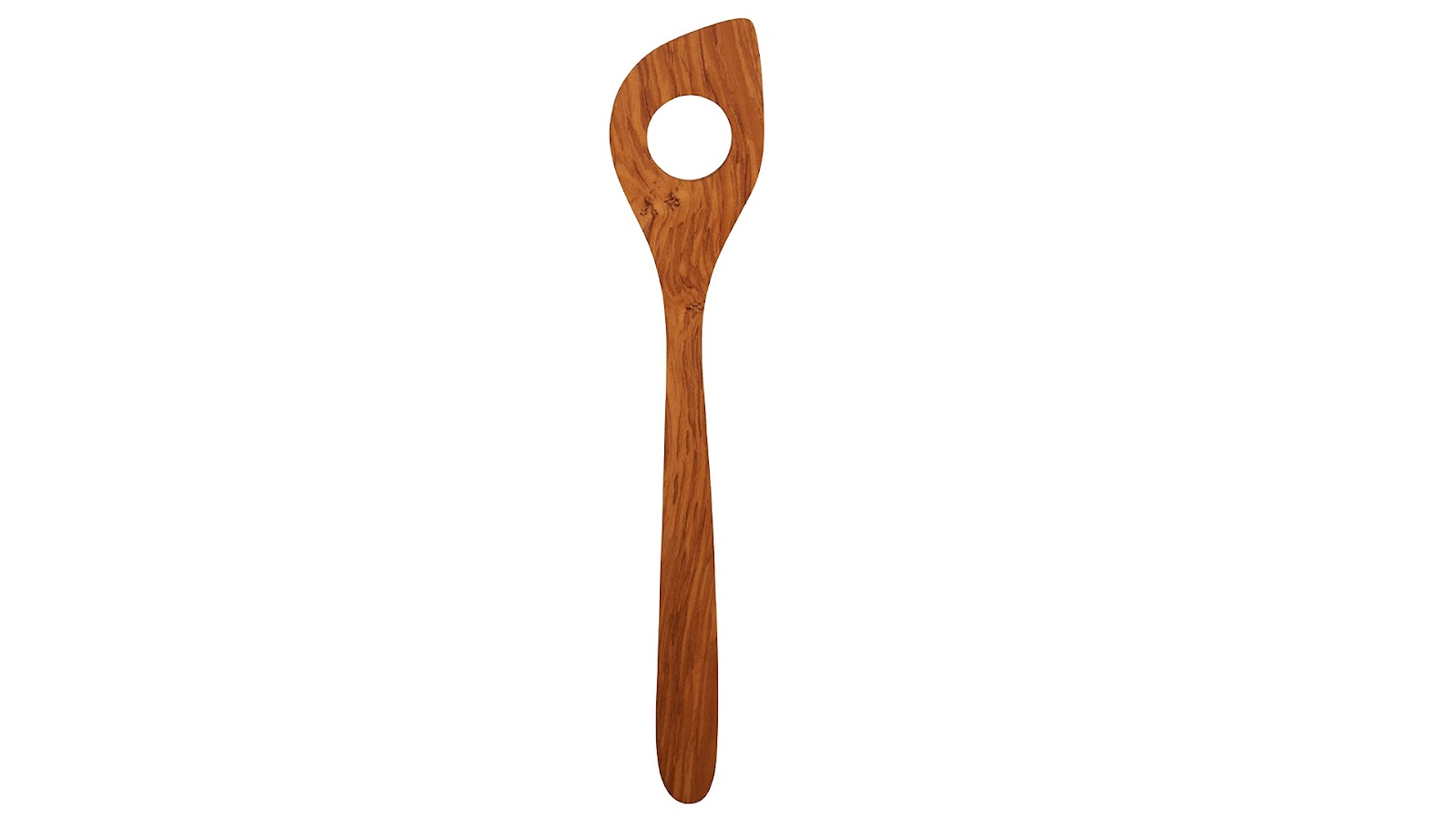 Risotto Spoon
Known as a "girariso" in Italian, the risotto spoon is also part of the wooden spoons mainly used for stirring rice. This spoon is designed with a hole at the center to allow liquid to pass through easily.
That makes it very useful when stirring rice as it keeps the delicate grains from breaking apart and creating a mushy texture. This spoon also sports a unique design, which is a typical bowl where usually one corner of it comes to a right angle.
Get yours by clicking here.
---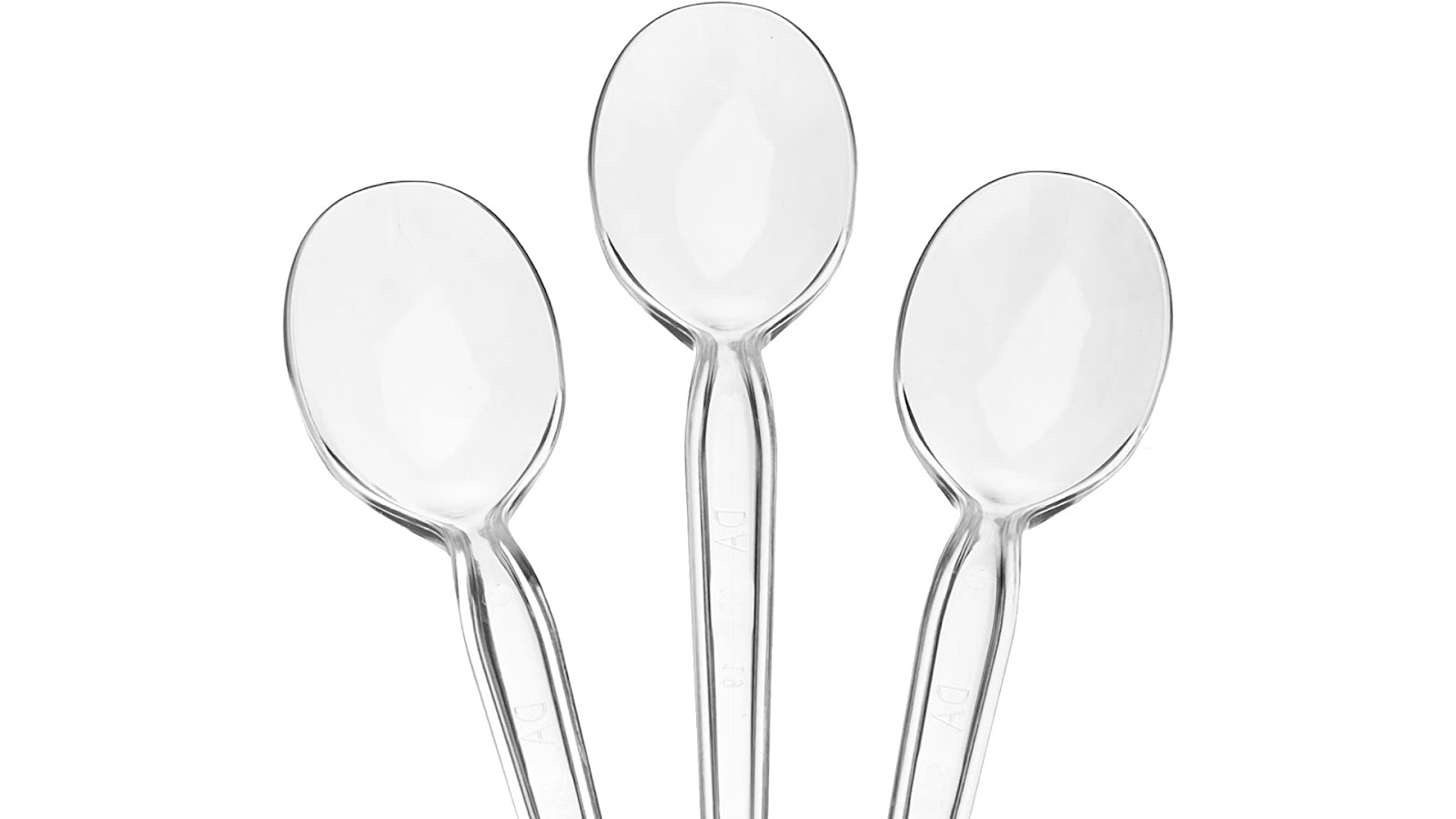 Plastic Spoons
Plastic spoon is one of the different types of spoons that you can find easily. They can be disposable or reusable, depending on the plastic material being used. They are also multi-purpose, meaning you can use them on different foods.
Aside from being a convenient option, they are also inexpensive and can resist stains. Plastic spoons may also come in different color options, including transparent.
They are mainly used during parties or picnics as they can be disposed of easily. Good thing about the modern day plastic spoon is that they are biodegradable and nature-friendly.
Buy yours by clicking here.
---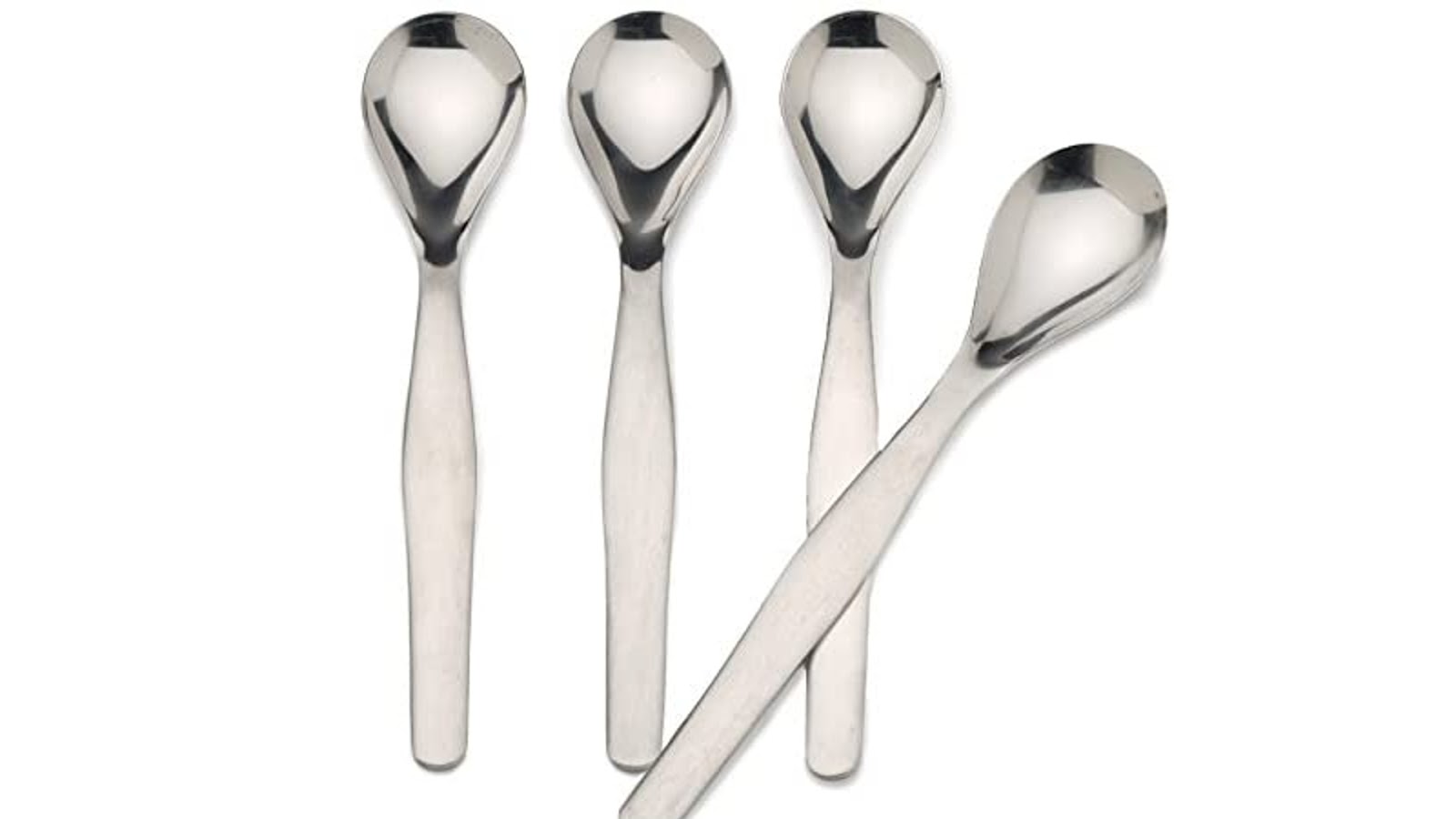 If you need a spoon that is made specifically when eating hard boiled eggs, the egg spoon should do the job well. It has a shorter handle and bowl when compared to a teaspoon.
Egg spoons also feature a more pointed tip and often a more rounded bowl. This design helps in removing the egg from the shell easily.
---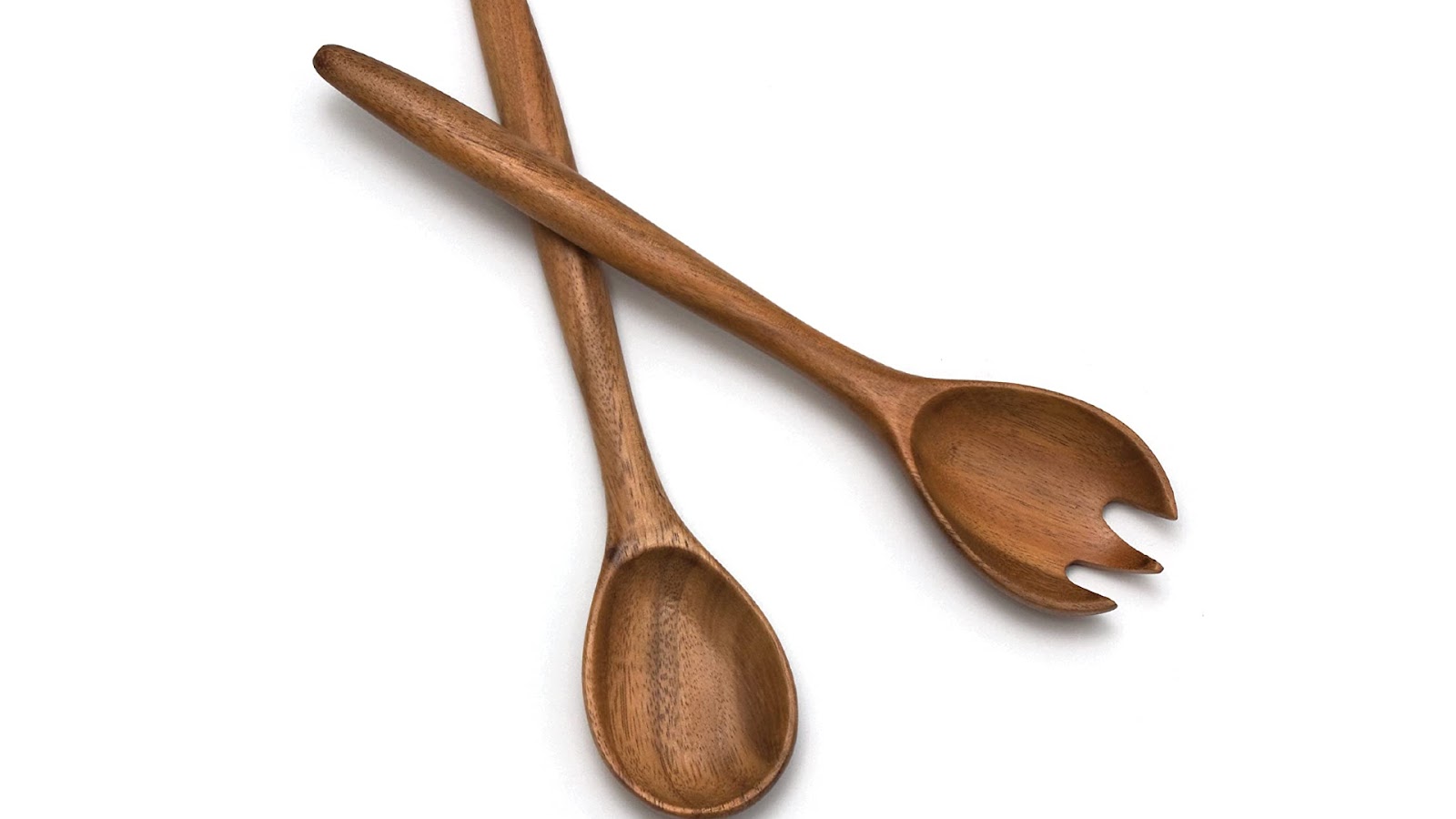 A salad spoon has a large and long-handle used for stirring and mixing salads. It can be made of any material, but the best ones are made with wood since it won't be affected by the acidity when using vinegars on the salad.
You might often find those wood salad servers or wood salad tongs in restaurants that serve different kinds of salads. Salad spoons could also have ergonomic designs like wide handles and heads for a comfortable grip.
Buy yours through this link.
---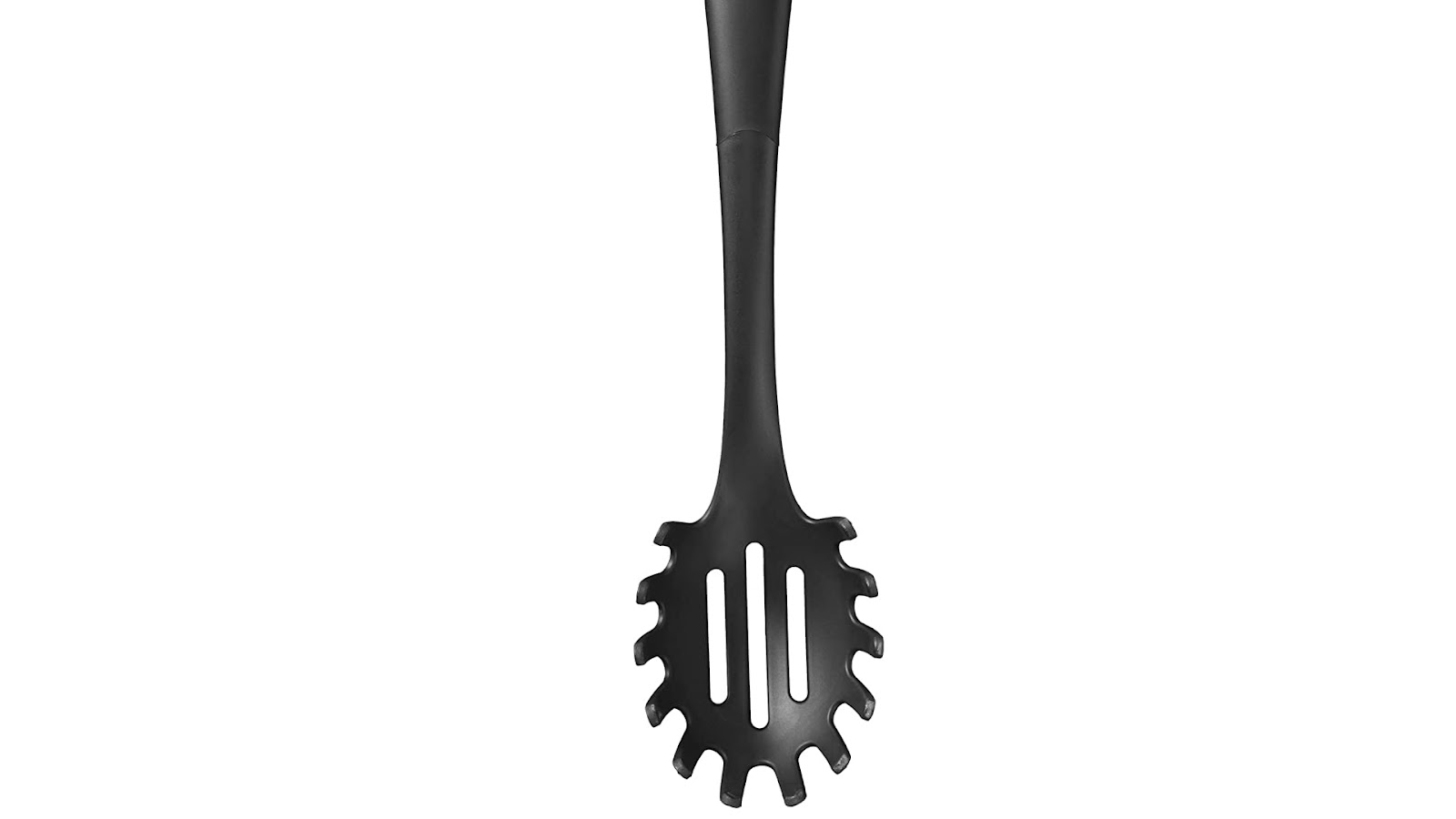 Spaghetti spoon is a pronged pasta grabbing tool that allows you to scoop spaghetti perfectly out of the boiling water. Aside from that, you can also use this spoon to correctly measure a single serving of pasta.
It can be made of wood, but the most commonly used spaghetti spoons are made out of stainless steel material. You might see a hole in the middle of the spoon that serves as a pasta gauge.
Buy it through this link.
---
Other Type of Spoon
If you would like to know more about other types of spoon, the list could go further. You could have a mustard spoon, fruit spoon, rice spoon, souvenir spoon, miniature spoon, bouillon spoon, and other spoons.
A type of spoon has basically its own usage, depending on what actions need to be done. May it be stirring tall drinks, mixing salad, or getting a sugar cube. Some of them can be spotted mostly on a fine dining table, but most of the spoons are used regularly at every household.
* If you buy through links on our site, we may earn an affiliate commission. For more details, please visit our Privacy policy page.