If you're into baking and cooking, you know how important it is to have coconut flour in your home. However, there might be times that you don't have coconut flour or you simply want to try other types of flour.
| Product | Brand | Name | Price |
| --- | --- | --- | --- |
| | King Arthur | King Arthur, Sprouted Wheat Flour, 100% Whole Grain, Non-GMO Project Verified | Check Price on Amazon |
| | Anthony's | Anthony's Cassava Flour, 4 lb, Batch Tested Gluten Free, Non GMO, Vegan | Check Price on Amazon |
| | Anthony's | Anthony's Brown Rice Flour, 5 lb, Batch Tested and Verified Gluten Free, Product of USA | Check Price on Amazon |
| | Bob's Red Mill | Bob's Red Mill Flour/Meal, Hazelnut, 14 ounces | Check Price on Amazon |
| | Palouse Brand | Chickpea Flour • Garbanzo Bean Flour • 100% Desiccant Free • 3 LBS | Check Price on Amazon |
* If you buy through links on our site, we may earn an affiliate commission. For more details, please visit our Privacy policy page.
So, the big question now is, "What is the best substitute for coconut flour?" There is plenty of flour you can use, but you need to consider the pros and cons of each choice.
Thankfully, in this post, you will find a list of coconut flour substitutes that will surely make your cooking and baking more delicious.
Substitute For Coconut Flour
Wheat flour
Wheat flour is more popular and accessible than coconut flour. Because of the baking properties of wheat flour, a lot of people prefer it over other types of flour. It is even cheaper than most types of flour. Wheat flour comes with gluten, which makes baking products more palatable and presentable.
Wheat flour is made from grinding parts of wheat grain. When grinding includes the natural kernel portion of the bran, germ, and endosperm, you get the whole wheat flour.
There is a lot of food you can make with the use of wheat flour. They include bread, pancakes, baked goods, and more. You can even use wheat flour to make a fried chicken crispier.
Here are some wheat flour products you might want to check: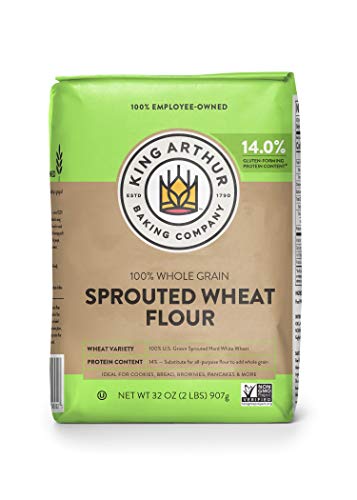 Wheat flour by King Arthur – this is a unique type of wheat flour because it doesn't have any gluten. It is also Kosher certified and no GMO ingredients are added.
Buy it now: Amazon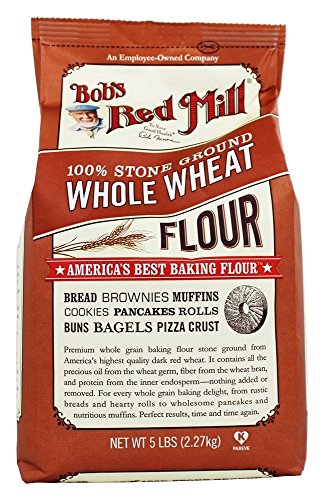 Buy it now: Amazon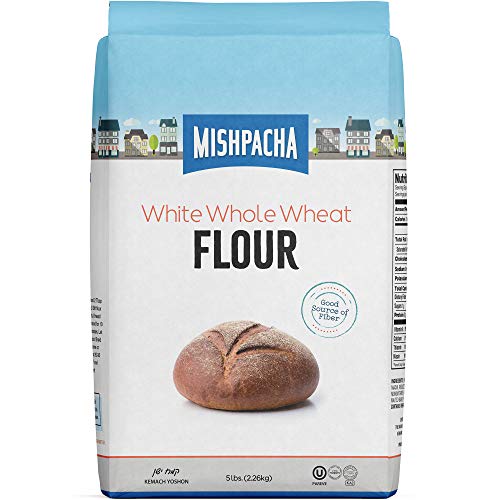 Buy it now: Amazon
---
Cassava flour
Cassava is a popular root crop in various places in South America, Asia, and Africa. Cassava flour is made by first grating fibrous cassava roots and then drying them afterward. It's worth noting that cassava flour is free of gluten.
Perhaps the most unique property of cassava flour is its high content of carbohydrates. In just one cup of cassava flour (285 grams), you get 110 grams of carbohydrates. Aside from carbohydrates, cassava flour comes with vitamin C plus a small portion of fiber.
Here are a few cassava flours available in the market today: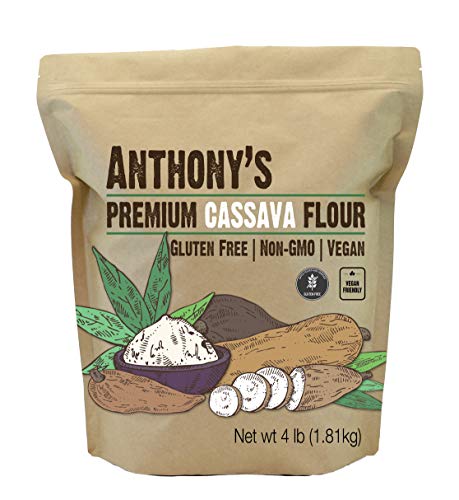 Cassava flour by Anthony's – gluten-free, non-GMO, and vegan. These are just some of the features of this cassava flour. Only high-quality cassavas grown in Brazil were used in this product.
Buy it now: Amazon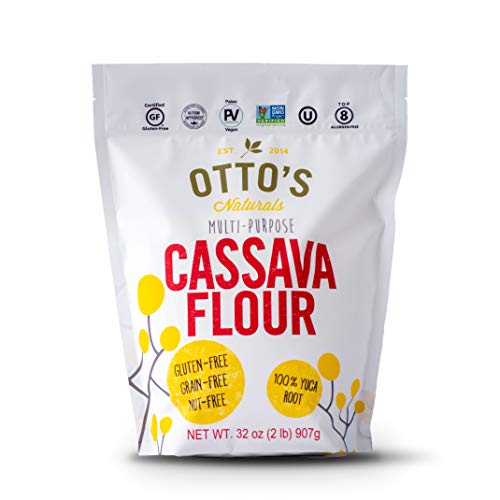 Cassava flour by Otto – this product comes with no GMO, gluten, soy, tree nut, and dairy ingredients. It is also certified paleo and made with natural cassava.
Buy it now: Amazon
Cassava flour by Iya – a great, healthy, and all-purpose baking product that should go along with most of your baking recipes. The product is made from all-premium and natural cassava yuca root.
Buy it now: Amazon
---
Rice flour
Rice flour (also known as rice powder) is made of finely milled brown or white rice. Rice flour is a common alternative option to wheat flour, but it can also serve as a coconut flour substitute.
As a thickening agent, brown or white rice flour can prevent water or liquid from separating. When you use this in your coconut flour recipes, rice flour can keep your dough sticking strongly to each other.
Here are a few rice flour products you may consider: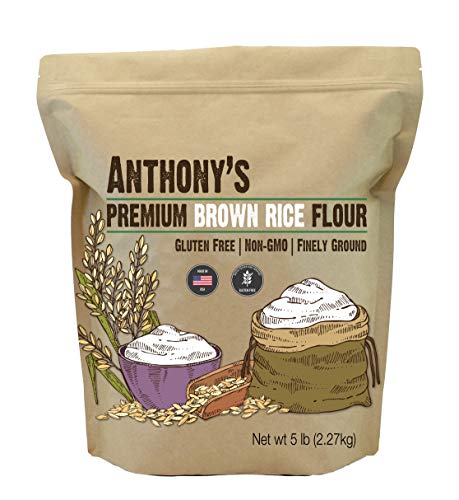 Rice flour by Anthony's – this one's made of brown rice. It is verified free of gluten and products are tested by batch. This means that the rice flour you get is of high quality. Anthony's rice flour also comes in a resealable bag that makes storage easy.
Buy it now: Amazon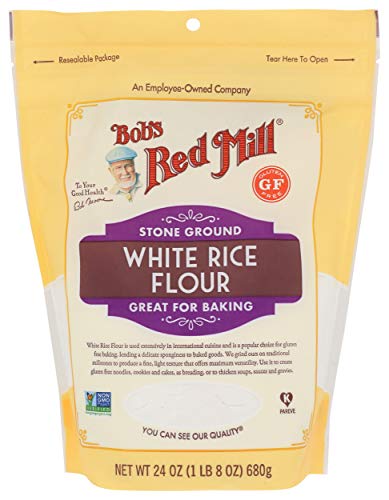 Rice flour by Bob's Red Mill – this one is made from white rice. The product is prepared in a specially designed gluten-free facility to ensure you get nothing but fresh and healthy rice flour.
Buy it now: Amazon
Rice flour by Naturevibe Botanicals – this product is completely stone ground from high-quality white rice. It's a great flour to use if you're planning to lose weight. This rice flour can help you feel full for a longer period of time.
Buy it now: Amazon
---
Hazelnut flour
As its name suggests, hazelnut flour comes from grinding whole hazelnuts. There are a lot of reasons you may replace coconut flour with hazelnut flour.
For one, hazelnut flour is the perfect choice if you're trying to bake something that comes with chocolate. You can even use this type of flour when baking macarons, cakes, pie crusts, pastries, pancakes, and cookies. The rich, buttery flavor of hazelnut flour can dramatically improve your baked goods.
Hazelnut flour comes with a lower amount of carbohydrates. You can replace a certain percentage of coconut flour with hazelnut flour if you wish to cut down on your carbohydrate intake.
You can check this list of Hazelnut flour and start baking:
Hazelnut flour by Bob's Red Mill – this product is gluten-free and is made with high-quality ingredients. Bob's Red Mill is best known for its premium baking products.
Buy it now: Amazon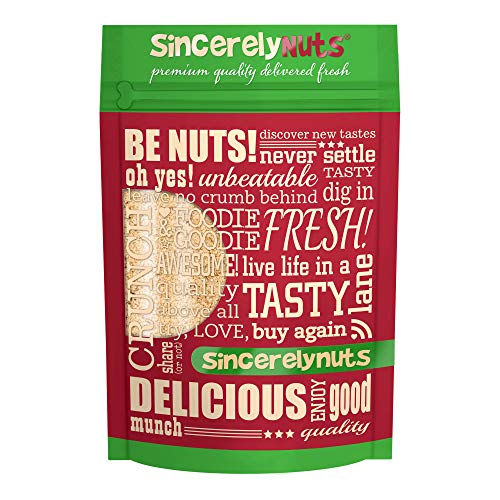 Hazelnut flour by Sincerely Nuts – this one's a great choice for people who are following a vegan and kosher diet. It is also a gluten-free type of flour that adds sweet and savory flavor to your fresh baked goods. What's more, Sincerely Nuts' hazelnut flour comes with protein to help you build and repair muscles.
Buy it now: Amazon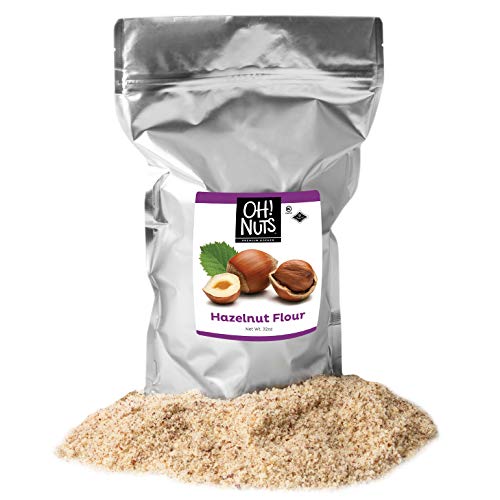 Hazelnut flour by Oh! Nuts – this keto-friendly hazelnut flour makes a great staple in your kitchen. It is sugar-free, gluten-free, kosher-certified, and all-naturally made. This hazelnut flour is appropriate for people who are following paleo, keto, vegan, and low carbohydrate diets.
Buy it now: Amazon
---
Chickpea flour
Chickpea flour is among the healthiest alternatives you can use for coconut flour. It can be used not just for baking, but also for cooking and frying. Because it is made with chickpeas, this super fine flour packs a lot of nutritional punch. It has fewer carbs but more protein.
Making your own chickpea flour is even easy. All you need to do is add dried chickpeas to your high-power blender or food processor. Blend your chickpeas and wait until it becomes fine and forms a flour. You can then use a sieve to sift your chickpea flour and remove any large pieces that might have not been properly blended.
Of course, you can skip the hassle of creating your own chickpea flour and simply try the following products: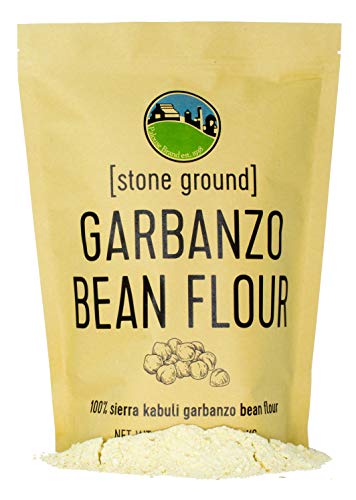 Chickpea flour by Palouse Brand – the chickpea ingredients used here are grown in the US. It is made with no GMO, preservative, and desiccant elements. Palouse Brand only uses 100% unbleached, non-irradiated, and unbromated garbanzo beans.
Buy it now: Amazon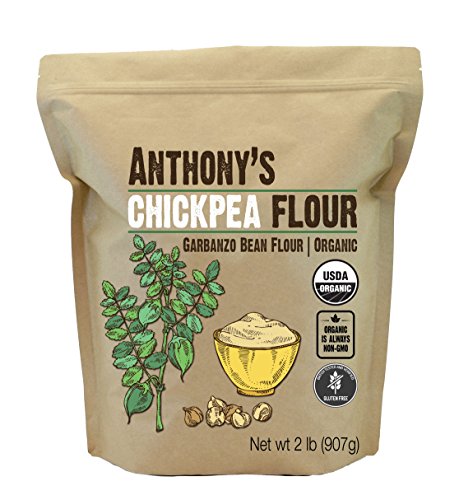 Chickpea flour by Anthony's Goods – this USDA organic chickpea flour is batch tested like other products of Anthony's Goods. It's free of gluten and an ideal choice for baking, soups, gravies, and thickening sauces.
Buy it now: Amazon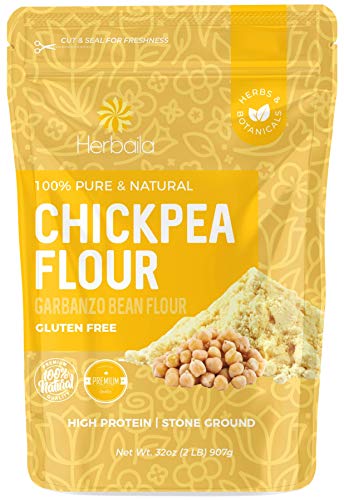 Chickpea flour by Herbaila – this vegan, non-GMO, and gluten-free chickpea flour is stone ground from quality garbanzo beans. Each product is tested and verified. With great nutritional value, Herbaila's chickpea flour is rich in good protein and fiber.
Buy it now: Amazon
---
Almond flour
Almond flour is made by grinding sweet almonds. The process includes blanching almonds in hot water, removing their skin, grinding, and sifting them into a fine powdery flour.
Basically, there are two types of ground almonds flour — blanched almond flour and unblanched almond flour. The main difference is that the blanched almond flour is made with blanch or no skin almonds. In unblanched almond flour, the skin is not removed. Thus, it is not as fine as blanched almond flour or almond meal.
Almond flour is perhaps the most popular substitute for coconut flour. The reason is it has lower carbohydrate content and is more nutritious compared to coconut flour. Not only that but almond flour is known to help in reducing bad cholesterol and controlling blood sugar levels.
Here are some of the best almond flour that you should consider using as substitutes for coconut flour:
Almond flour by Blue Diamond – made with blanched almonds, this product is gluten-free, compatible with paleo and keto lifestyles, and perfect for various recipes and baking.
Buy it now: Amazon
Almond flour by Wellbee's – this super fine blanched almond flour comes with 100% natural ingredients with no additives or preservatives.
Buy it now: Amazon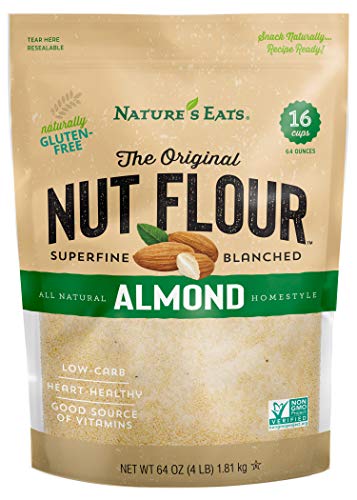 Almond flour by Nature's Eats – this product comes with grain-free, fine flour. It can easily integrate into your special diet because of its low carbohydrate content and high protein level. Feel free to use Almond flour in baking cookies, bread, donuts, and food breading.
Buy it now: Amazon
---
Soybean flour
Soybean flour (also known as soy flour and soya flour) is made with soybeans. First, soybeans are roasted and then they will be ground into powdery flour.
There are two types of soybean flour. The first one is the natural soy flour, which contains natural soybean oil. The second type is the defatted soy flour, which means that the soybean oil is removed during the manufacturing process.
Some people slightly toasted soya flour before using it for their recipe. In some cases, the coarsely powdered version of soybean flour is used as a thickening agent for sauces and gravies. Soybean flour is best used for pasta, cakes, candies, doughnuts, pancakes, and even frozen desserts.
According to studies, soybean flour can reduce cholesterol levels. It is also a good choice for women who are experiencing menopausal symptoms. Aside from that, soybean flour is rich in protein and may also help in preventing some types of cancer.
Here are some soybean flour products you may get interested in:
Soybean flour by Naturevibe Botanicals – this soybean flour boasts of its high level of fibers, proteins, vitamins, iron, and potassium. You can add this soybean flour even in your regular cooking to enjoy a hearty nut flavor.
Buy it now: Amazon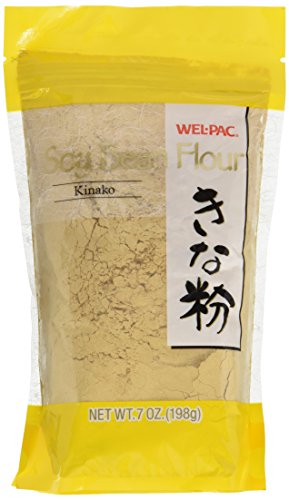 Soybean flour by Welpac – you can mix this soybean flour with other types of flour. Use it for baking or thickening gravies and sauces.
Buy it now: Amazon
Buy it now: Amazon
---
Flaxseed flour
Flaxseed flour, also known as linseed flour, is considered to be vegetable flour that has its oil partially removed. It's a great alternative to coconut flour. Not only that but flaxseed flour is a popular egg and baking powder substitute for baking.
There's also the flax meal flour that is a little different in texture. It is coarser than flaxseed flour. Flax meal flour comes with a stronger nutty flavor. Another flour that is similar to flaxseed flour is sunflower seed flour, which is also gluten-free,
There are a few healthy properties that you will enjoy when you choose flaxseed flour. By nature, flaxseed is low in carbohydrates but high in protein and fiber. It is also gluten-free, making it a great choice for people who have celiac disease or gluten allergy.
Overall, flaxseed flour comes with a unique and distinctly nutty flavor. This means that it can be used in a wide range of cooking and baking applications. It is also a good choice for sweet and savory dishes.
Check out these flaxseed flour products: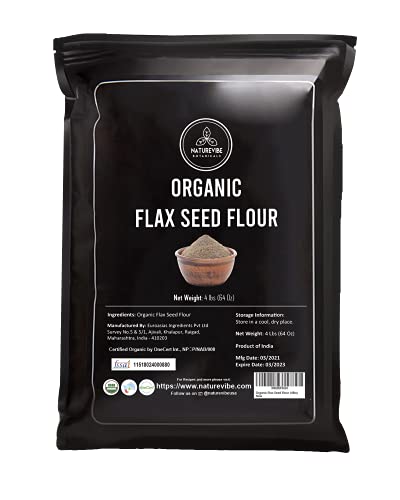 Flaxseed flour by Naturevibe – with 100% flaxseed ingredients, Naturevibe ensures you get nothing but healthy flaxseed flour. This product will make your baking and cooking experience unforgettable. You'll also reap its many health benefits such as help in weight loss and digestion.
Buy it now: Amazon
Flaxseed flour by Great River – Great river has two types of flaxseed flour available. You can choose between brown flaxseed flour and golden flaxseed flour. Their flaxseed flour is rich in omega 3 fatty acids, high in fiber, and certified organic and kosher.
Buy it now: Amazon
---
What is coconut flour?
Coconut flour is the byproduct of coconut milk production. It is made from dried and ground coconut meat. Its color is off-white and a great gluten-free flour of choice.
According to studies, some of the health benefits of coconut flour include the following:
Regulates proper sugar level
Free of gluten
Promotes good digestion
Helps in losing weight
Reasons for substituting coconut flour
Here are some reasons you might want to use a different type of flour other than coconut flour:
One of the most common reasons people look for coconut flour substitutes is simply they don't have access to it. They might have had some coconut flour in their kitchen before, but they may not have enough now, or simply they run out of supply.
Another reason could be that they or their family has an allergy to coconut flour. While coconut flour allergy isn't too common, it may still affect some people.
Part of the excitement in baking includes experimenting. This means that there are times that you want to explore other types of flours and see the result.
Potential problems in substituting coconut flour
While you might have reasons to substitute coconut flour, you must also remember there are pros and cons to your choice. There will always be a difference not just in taste, but also in texture, process, and result.
Thus, it is a must that you check your recipe closely and analyze how using coconut flour alternatives would change the whole baking or cooking process.
| Product | Brand | Name | Price |
| --- | --- | --- | --- |
| | King Arthur | King Arthur, Sprouted Wheat Flour, 100% Whole Grain, Non-GMO Project Verified | Check Price on Amazon |
| | Anthony's | Anthony's Cassava Flour, 4 lb, Batch Tested Gluten Free, Non GMO, Vegan | Check Price on Amazon |
| | Anthony's | Anthony's Brown Rice Flour, 5 lb, Batch Tested and Verified Gluten Free, Product of USA | Check Price on Amazon |
| | Bob's Red Mill | Bob's Red Mill Flour/Meal, Hazelnut, 14 ounces | Check Price on Amazon |
| | Palouse Brand | Chickpea Flour • Garbanzo Bean Flour • 100% Desiccant Free • 3 LBS | Check Price on Amazon |
* If you buy through links on our site, we may earn an affiliate commission. For more details, please visit our Privacy policy page.