A delectable bay leaf recipe wouldn't be that remarkable without the main ingredient itself— the bay leaf. If this ingredient is lacking in your kitchen cabinet, worry no more as we have found the best bay leaf substitute you can use to carry on with your cooking.
| Product | Brand | Name | Price |
| --- | --- | --- | --- |
| | Watkins | Watkins Gourmet Spice, Organic Oregano, 6.5 oz. Bottle, 1 Count (21811) | Check Price on Amazon |
| | Watkins | Watkins Gourmet Spice, Organic Basil, 4.9 oz. Bottle, 1 Count (21819) | Check Price on Amazon |
| | MagJo | MagJo Naturals, Whole Dried Juniper Berries, Wild-Crafted, Bulk 1 lb (1 package) | Check Price on Amazon |
| | Starwest Botanicals | Starwest Botanicals Boldo Leaf C/S Wildcrafted, 1 Pound | Check Price on Amazon |
| | EAT WELL PREMIUM FOODS | Eat Well Premium Foods - Rosemary Leaves 16 oz, Whole Dried Rosemary Spice | Check Price on Amazon |
* If you buy through links on our site, we may earn an affiliate commission. For more details, please visit our Privacy policy page.
What is a bay leaf?
A bay leaf is a common ingredient used in cooking. It has a strong aroma and minty flavor that helps build up the taste of your recipe. It can be used as fresh bay leaves or dried, as a whole or crushed bay leaves. It is often used to flavor broths, soups, pasta sauces, and meat dishes.
Bay leaf is also known as laurel leaf, the fresh bay leaves from a bay laurel tree and belongs to the laurel family. This evergreen bay tree is native to countries bordering the Mediterranean region. The bay leaf trees normally grow in fertile and well-drained soil. You can perfectly grow these trees either in a moist sheltered spot or in full sun as long as the soil is well-drained.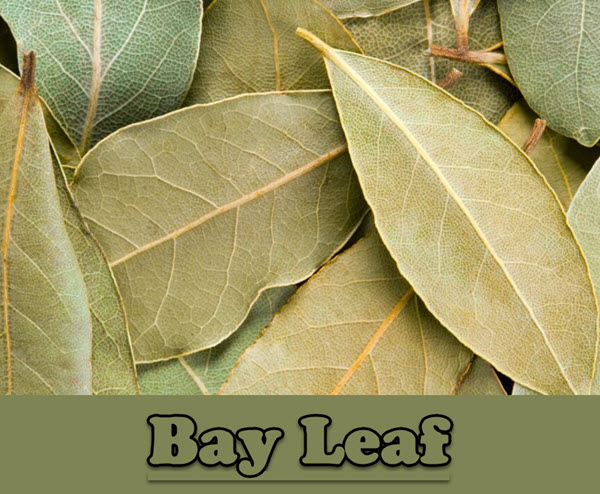 How does a bay leaf taste?
A bay leaf has a slightly bitter taste when eaten raw. But once it is saturated into broth, water, and other cooking liquid ingredients, it develops a minty flavor similar to a Christmas tree pine and a black pepper. Its taste is also similar to oregano and thyme. The leaf adds an indefinite taste to your stews and heavy soup.
Fresh bay leaves are stronger than the dried ones so in case your recipes require dried bay leaves and what is available is the fresh leaves, simply add fewer fresh bay leaves to get the same result. For example, one fresh bay leaf can replace two dried bay leaves.
There are two popular types of bay leaf being used in the culinary field. One is Mediterranean Bay Leaf (Turkish), which has short and fat leaves with a delicate taste. The second one is the California Bay Leaf. The latter has thin, long leaves with a savory and minty flavor. Since California bay leaves have the tendency to overwhelm the dish flavors, most cooks prefer the dried Mediterranean bay leaves.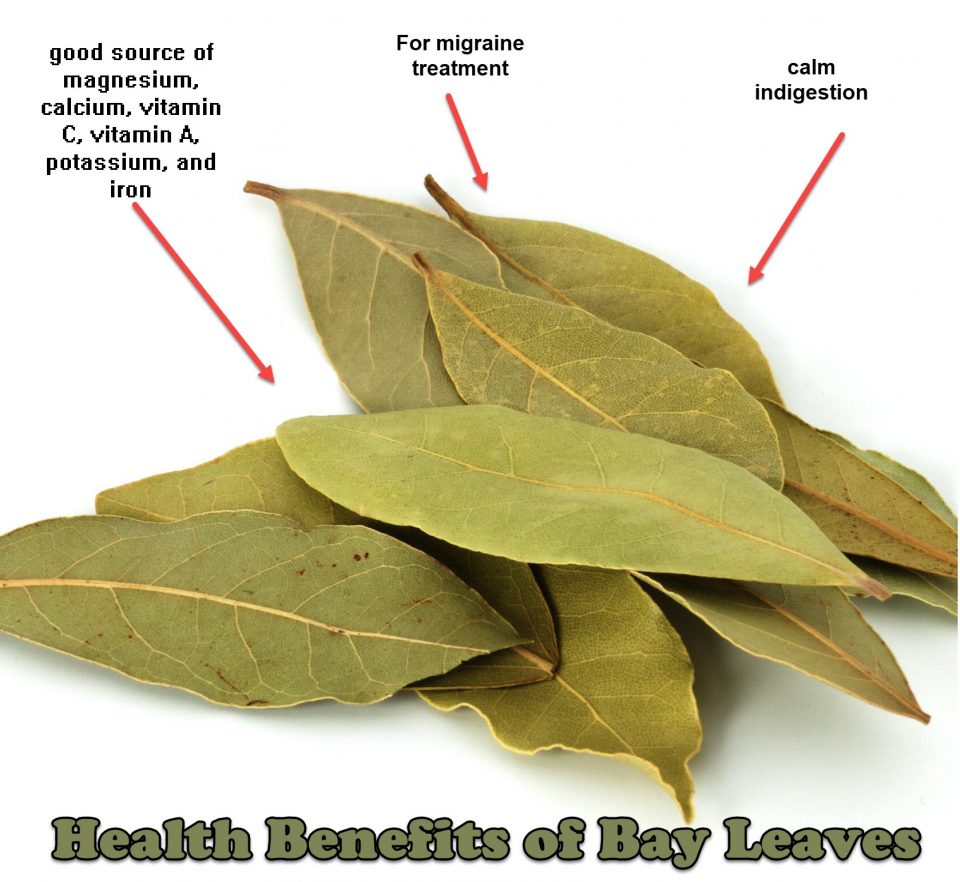 Health Benefits of Bay Leaves
Bay leaves are a good source of magnesium, calcium, vitamin C, vitamin A, potassium, and iron.
The leaves are proven helpful in migraine treatment.
This herb also helps calm indigestion.
Best Bay Leaf Substitute
Now, if your recipe calls for bay leaves but neither fresh nor dried bay leaf is available in your kitchen, we lined up the best bay leaf substitutes you can consider. These alternatives can even enhance the flavor of your dish than making use of the expected herbs. So, don't be hesitant to give any of them a try and enjoy cooking!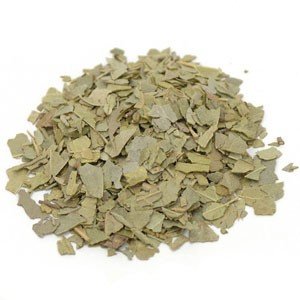 Boldo leaves come from an herbal plant used as treatment for digestive problems. Boldo leaves are widely used in Central and South America as traditional medicine. The boldo leaves belong to the family of Monimiaceae, a close relative to bay leaves. A boldo leaf can substitute bay leaf in your dish because of its aromatic taste. To balance its strong warm, spicy, and slightly bitter flavor, boldo leaves are usually combined with yerba mate. To substitute the amount of bay leaves, the ratio is 1:1/2. Which means half boldo leaf per one dried bay leaf called for in your recipe.
---
Dried oregano is a bay leaf substitute that has a peppery, earthy, minty, and woodsy flavor. Since it has a strong flavor compared to other herbs, it is recommended to use a moderate proportion in your favorite recipes. Oregano is perfect to incorporate with meats like lamb and beef. You can use Mexican oregano as a bay leaf substitute.
Here's the ratio:
1 bay leaf = ¼ tsp. of dried oregano
¼ tsp. crushed bay leaf = ¼ tsp. of dried oregano
---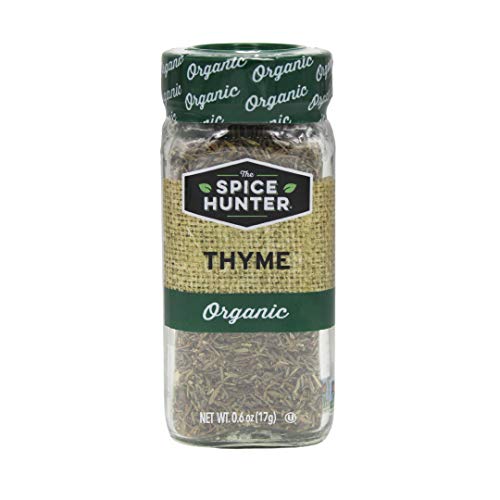 Thyme is known to be a versatile kind of herb. This common herb contains anti-inflammatory, antibacterial, and anti-fungal properties. Apart from that, thyme is a good substitute for bay leaves. If you are about to prepare your new recipe, try this bay leaf alternative.
Here's the exact ratio:
1 bay leaf = ¼ tsp. dried thyme
¼ tsp. ground bay leaf = ¼ tsp. dried thyme
---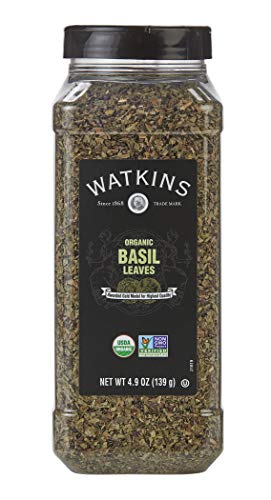 Aside from thyme and oregano, dried basil is also one of the best substitutes for bay leaf. This herb, as sole from the mint family, can mimic the bay leaf flavor. Thus, considered as a good bay leaf substitute. Basil is commonly used in Mediterranean and Italian recipes and other tomato based dishes. Basil loses its strong taste when dried, making it taste almost the same as bay leaf. Just like the first two substitutes, basil has a peppery, minty, slightly earthy, and sweet flavor. But unlike bay leaf that works well with winter dishes, fresh basil is perfect with light summer foods.
It is also a good source of omega-3 fatty acids, magnesium, manganese, and Vitamin A, C, and K, making it a great alternative for bay leaves. If your dish calls for 1 bay leaf, you can replace it with 1 dried basil leaf. So if you are about to prepare an Italian cuisine but lack bay leaf in your kitchen, consider dried basil as a great alternative.
Here's the ratio:
1 Bay Leaf = 1 Basil Leaf ¼ tsp.
crushed bay leaf = ¼ tsp. of dried Basil
---
Another great alternative is the Juniper berries. These herbs have a strong aromatic scent. Juniper berries come from evergreen trees or plants that usually grow in temperate regions like Asia, North America, and Northern Europe. Juniper berry has a similar taste with thyme, basil, regular oregano, and bay leaf. It can be used in your dish or recipe as fresh, dried, whole, or crushed. But everyone must always remember that Juniper berries should not be consumed by young children and pregnant women. As a substitute in your dish that needs laurel leaves or bay leaves, 2-3 Juniper berries (whole or ground) is equivalent to 1 bay leaf.
---
Rosemary, also known as Rosmarinus officinalis, is a shrub with evergreen and fragrant needle-like leaves. It blooms white, pink, blue, and purple flowers. Rosemary is native to the Mediterranean region, and a great bay leaf substitute. Rosemary is usually used as flavoring in various dishes like stews, soups, and galoshes. This herb is utilized in the culinary field because of its robust flavor. You can use rosemary herbs as a bay leaf substitute in dishes such as steaks, fish, roasts, pork, and other meaty recipes. The ratio to use is 1:1.
---
OTHER OPTION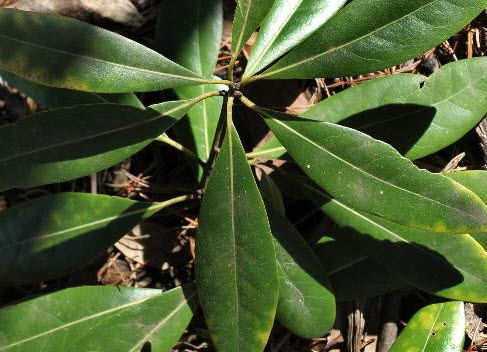 Redbay Leaves
Redbay leaves are actually green wide extended leaves of an evergreen tree called the red cove plant. Its appearance is somewhat similar to bay laurel leaves. This herb is commonly used as seasoning for most appetising food in locals along the Atlantic shore of southern America.
So whenever bay leaf isn't available, you can use the recommended best bay leaves replacement such as the thyme, oregano, and other mentioned herbs. Although some of these herbs do not give you the exact smell and flavor the bay leaves offer, their unique and exceptional flavors will definitely make your recipe appetizing.
| Product | Brand | Name | Price |
| --- | --- | --- | --- |
| | Watkins | Watkins Gourmet Spice, Organic Oregano, 6.5 oz. Bottle, 1 Count (21811) | Check Price on Amazon |
| | Watkins | Watkins Gourmet Spice, Organic Basil, 4.9 oz. Bottle, 1 Count (21819) | Check Price on Amazon |
| | MagJo | MagJo Naturals, Whole Dried Juniper Berries, Wild-Crafted, Bulk 1 lb (1 package) | Check Price on Amazon |
| | Starwest Botanicals | Starwest Botanicals Boldo Leaf C/S Wildcrafted, 1 Pound | Check Price on Amazon |
| | EAT WELL PREMIUM FOODS | Eat Well Premium Foods - Rosemary Leaves 16 oz, Whole Dried Rosemary Spice | Check Price on Amazon |
* If you buy through links on our site, we may earn an affiliate commission. For more details, please visit our Privacy policy page.