There are different ways to cook eggs. If you only know boiled and scrambled eggs, then you are missing a whole lot of fun and gastronomic experience.
* If you buy through links on our site, we may earn an affiliate commission. For more details, please visit our Privacy policy page.
So, whether you are cooking eggs in your home or a waiter asked you, "How do you want your egg?", you will surely appreciate our list in this blog. Join us now as we explore the different ways to cook eggs. Not only that but you'll also get to see images of these cooking methods for you to quickly get a visualization of how it is done.
Are you ready?
If yes, let's get into it!
Different Ways To Cook Eggs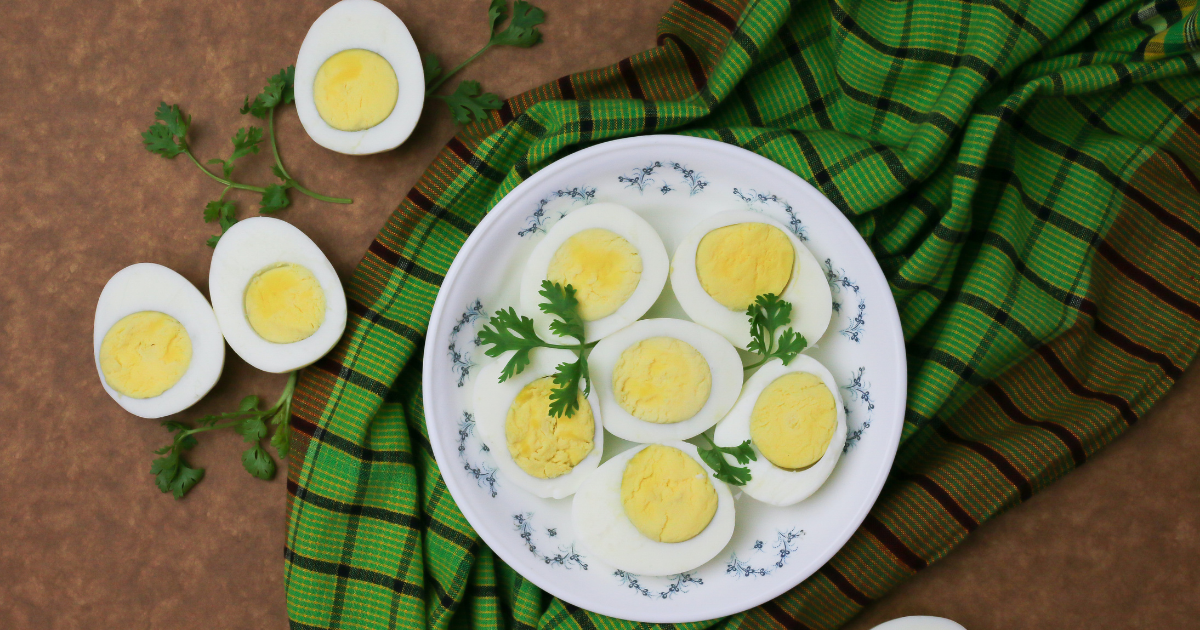 Boiled egg
First on our list is perhaps the most common way of cooking eggs. A boiled egg is done by immersing the egg in boiling water. The egg is cooked with its shell unbroken.
Description
There are two common ways to boil eggs.
These are the following:
Soft boiled eggs – the egg is boiled up to the point where the yolk and some part of the white are still raw and liquid.
Hard-boiled eggs – the egg is boiled up to the point where both the yolk and white solidify.
Obviously, it takes longer to prepare hard-boiled eggs compared to solid-boiled eggs.
In some Asian countries where rice is a staple, people boil eggs together with rice. They simply add the eggs to the uncooked rice with water. The eggs and rice then would be cooked together. This saves not just time but also fuel.
---
Sunny side up egg
Frying eggs is a common way to cook eggs. So, it's not surprising to know that there is more than one way to prepare fried egg white and yolk.
Description
One way to fry an egg is the sunny side up egg. This is done by frying the egg with the yolk up. It is not flipped in such a way that the egg looks like a "sun," hence, the name.
---
Over easy egg
To cook over an easy egg, you would start cooking as if you're doing a sunny side up egg. You can also melt butter and fry the egg. Only this time, you would need to flip over the egg. Since this is "over easy," you flip the egg while the yolk is still liquid or runny.
---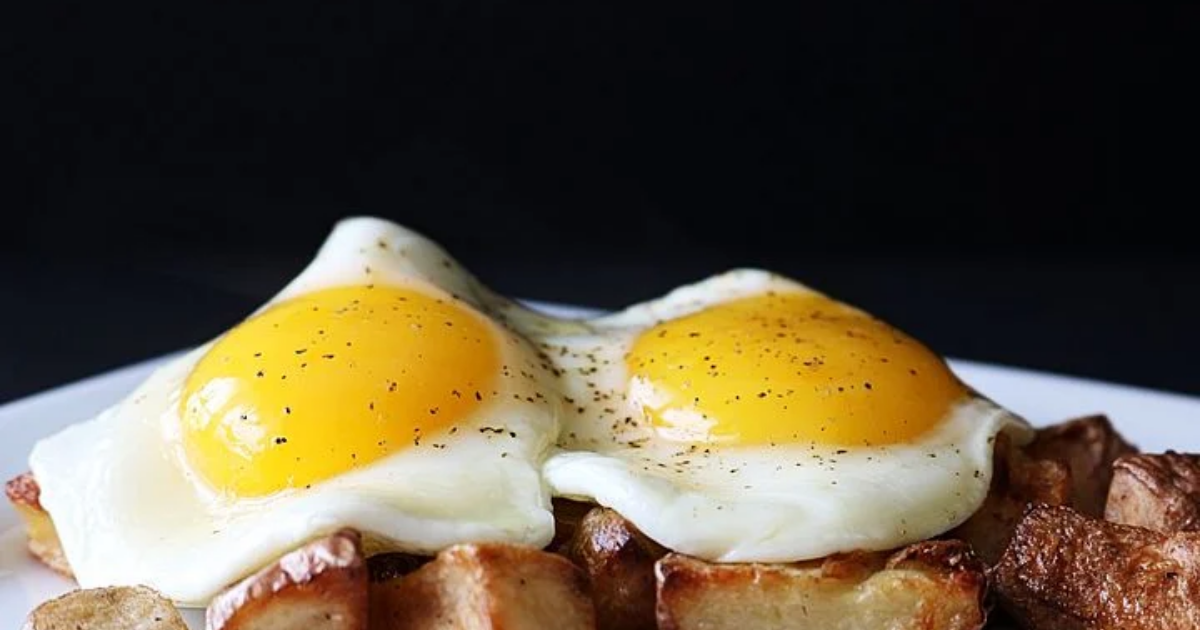 Over medium egg
The over medium egg is slightly the same as the over easy egg. This time, you will flip the egg when the yolk is already slightly runny or liquid.
---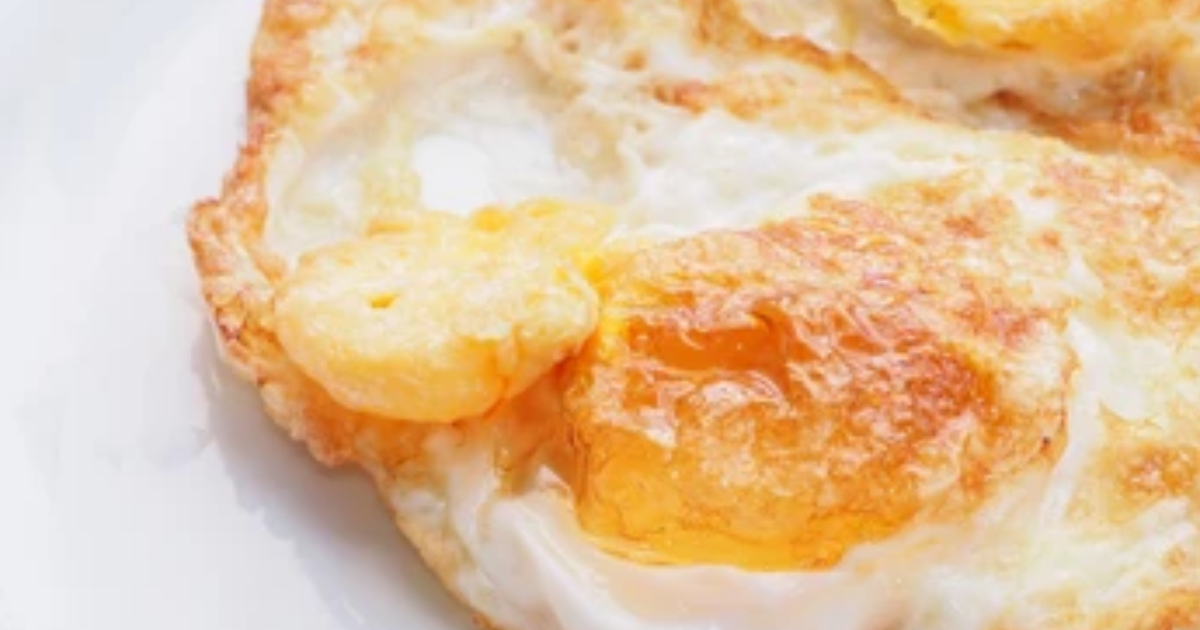 Over well egg
You crack your egg into a bowl. Drop the egg into the frying pan. Wait until the egg yolk is cooked hard. You can then flip the egg over to fry the opposite side.
As you can see, the main difference between an over easy, over medium, and over well egg is the level of softness or hardness of the yolk.
Having the yolk soft and runny makes it a great addition to rice because it serves as a sauce. Having the yolk hard is a great choice if you wish your egg to feel more solid.
---
Hard scrambled eggs
Another form of frying eggs is the scrambled egg. This time, the egg is not directly put in the frying pan, but rather the eggs are first "scrambled." This is done by cracking the egg into a bowl and whisking the egg white and yolk together until they are thoroughly mixed.
Description
There are two types of soft scrambled eggs. We will talk about the second type later, but for now, let's discuss hard scrambled eggs.
The hard scrambled eggs are cooked in a greased pan until the egg is completely dry.
---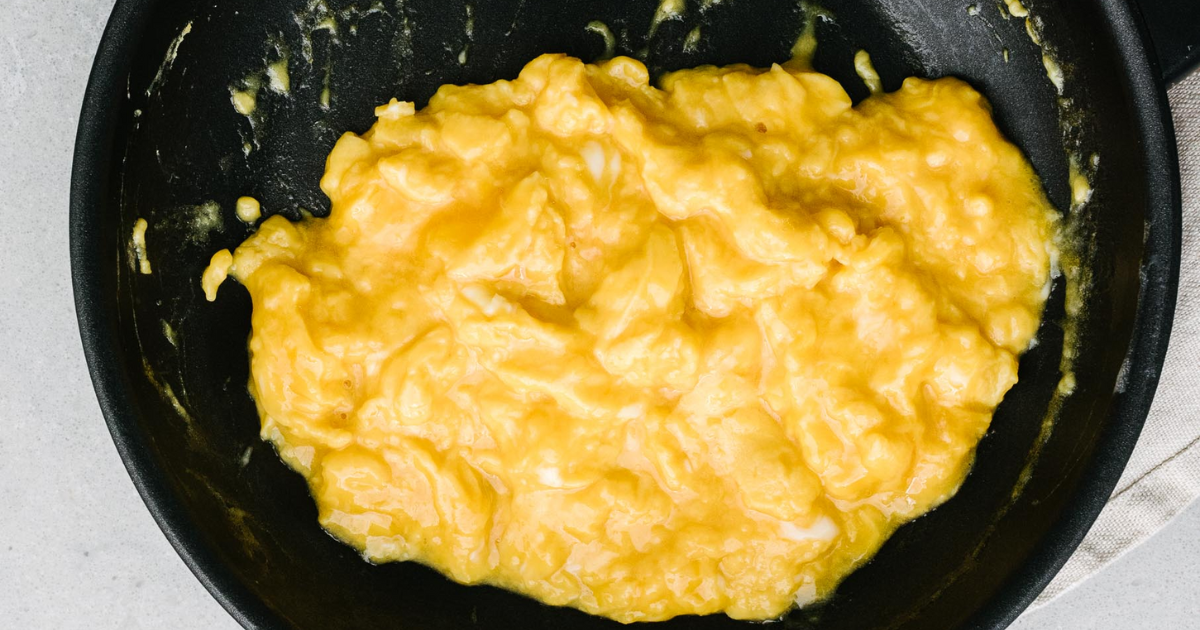 Soft scrambled eggs
The soft scrambled egg is basically almost the same as hard scrambled eggs. However, with soft scrambled eggs, you cook the egg on medium heat. The cooking time is much shorter as well. You cook the egg to the point that it is still moist and slightly runny.
Description
Scrambled eggs are a common way to cook eggs. They are usually seen to be eaten together with other commonly served food during breakfast such as sausage, hotdogs, hash browns, beef, fish, and toast.
---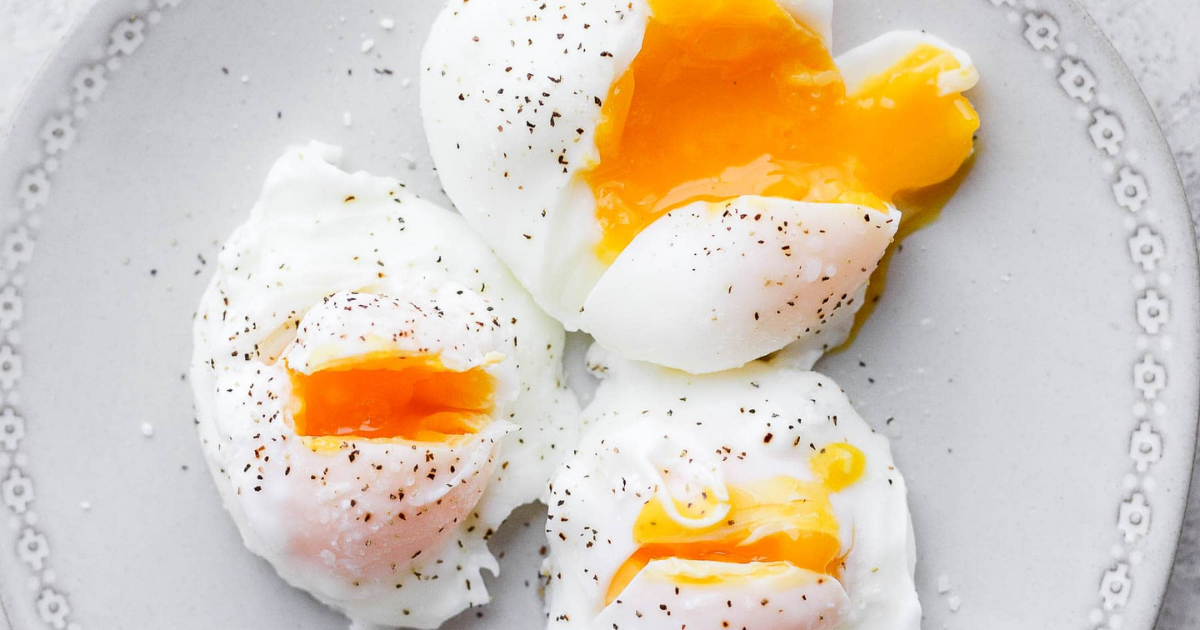 Poached eggs
Now, we are done with boiling and frying. Let's talk about poaching.
When you say poached eggs, you refer to eggs cooked at a poaching temperature, which is a gentle heat set at around 160 to 180°F (71 to 82ºC). So, this temperature is just enough to make the water hot but not hot enough that it boils or simmer.
Description
What most people love about poached eggs is that they are just firm outside, but oozy and creamy on the inside. The poaching method allows the egg white to be firm enough to contain a semi-liquid form of the egg yolk.
The thing with poached eggs is that they are commonly served in restaurants, but not in homes. Perhaps, the reason is that cooking poached eggs can be a little tricky. It can be difficult to get that perfect water temperature and the spherical shape of the poached egg.
However, experts say that poaching is one of the healthiest ways of cooking eggs. So, it's worth your time and energy to master this cooking method. You may try eggs Benedict recipe as a start.
---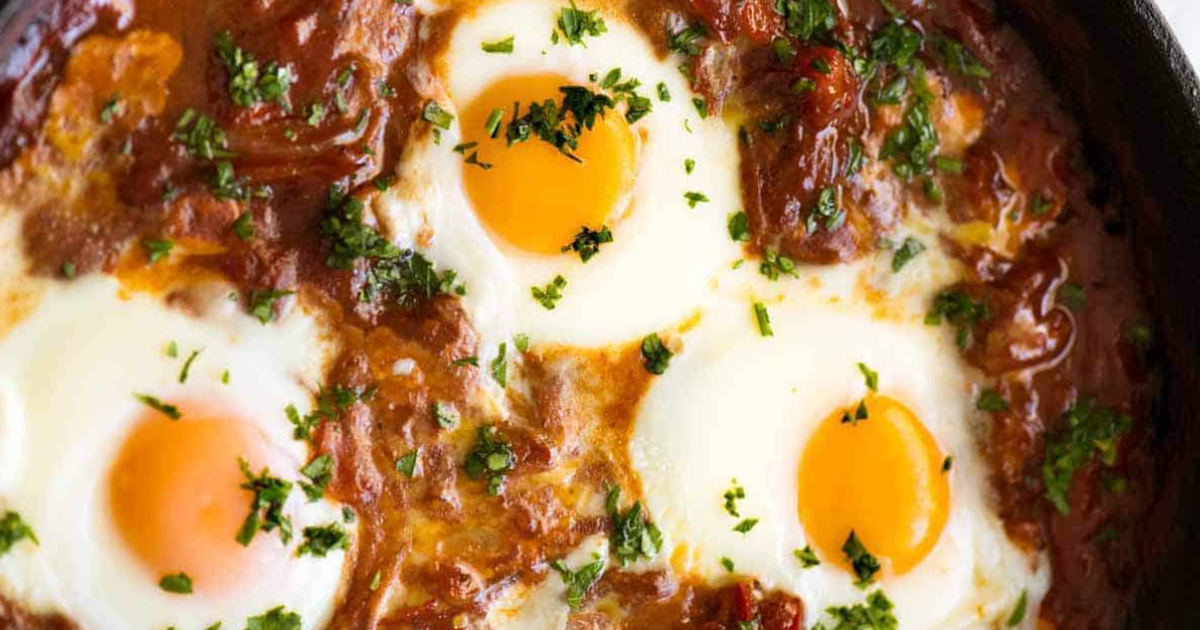 Baked eggs
Aside from boiling, frying, and poaching, you can also bake your eggs. No, baking is not just for bread, but also for eggs.
The way you bake eggs would depend on your recipe. One good example would be Shakshuka, which refers to eggs baked in Middle Eastern or North African style.
Example of baked eggs
The shakshuka is eggs that are baked (sometimes, poached) in a fragrant, tasty, and delicious tomato sauce. To make the shakshuka more exciting, a lot of bell peppers are added plus a few other spices such as paprika and cumin.
If the shakshuka sounds familiar to you, you might have already tasted Huevos Rancheros, the Mexican version of this dish.
There are a lot of recipes on the Internet that use baked eggs. So, try to check them out and learn more about how to bake your eggs.
---
Deviled eggs
You might ask, "Why are deviled eggs called deviled eggs?" It sounds satanic, isn't it? Well, actually, it is not.
The term "deviled" was first used in the 18th century in reference to food. The term simply refers to any food that was seasoned remarkably or aggressively. Seasoning may include hot and spicy flavors such as chile and black pepper. The term "deviled" may also imply that the food was tinged with red seasonings like paprika.
With that explained, let's talk more about the deviled eggs.
Description
There are many ways to prepare deviled eggs and all of them differ in what spices are added.
However, no matter what recipe you follow, the most common steps would be to hard boil the egg, slice it into two, and then remove the egg yolk.
The egg yolks are then gathered together into a bowl where various seasonings are added. All the ingredients would then be mixed together. The egg yolks are crushed so that the entire mixture has a sticky consistency. The mixture would then be poured back to the exact place where the egg yolk was removed.
Deviled eggs are served at any time of the day. It can be eaten as part of your breakfast, lunch, and dinner. Deviled eggs can also serve as healthy appetizers and snacks. The best thing about deviled eggs is that they are easy to make and you only need a few ingredients to make them delicious.
---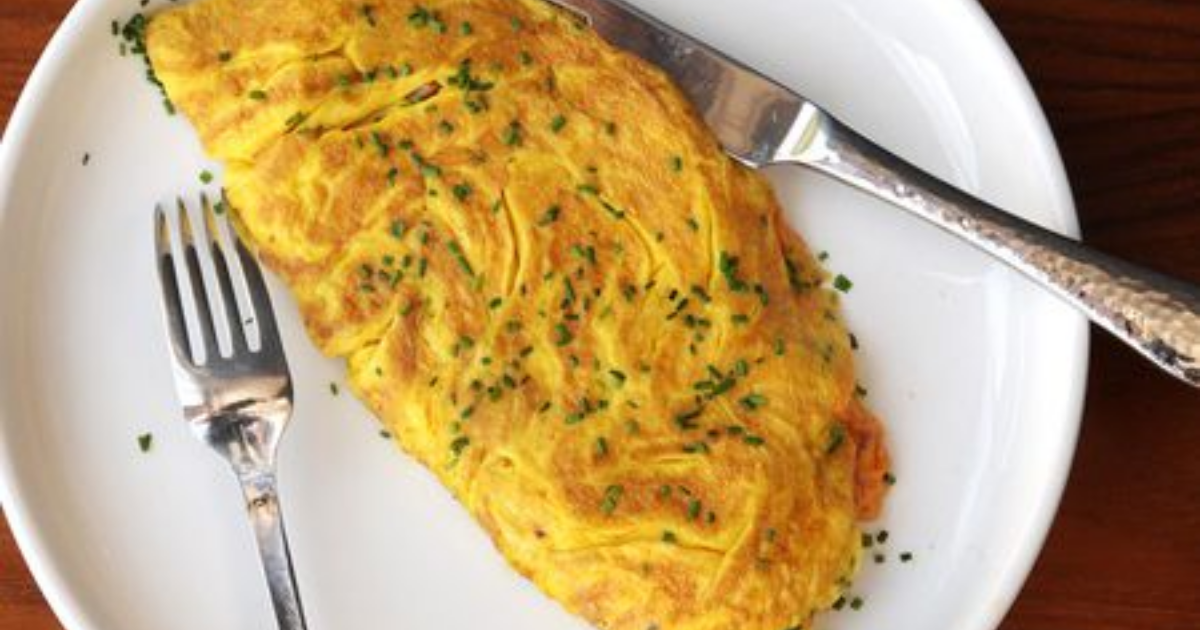 Omelette
Omelette, or sometimes spelled as "omelet," is another interesting way to cook your egg. It is basically like having scrambled eggs. The main difference is that the scrambled egg is folded in half and fillings are added inside it.
Fillings may include mushrooms, vegetables, meat, and cheese. Sometimes, the fillings are added separately or as a combination.
Description
An omelet is made extra nutritious because of its fillings. It can also assuage hunger better because it comes in a bigger serving.
Historians say that omelets have originated in Persia. On the other hand, people started calling this type of egg cooking method as omelette during the mid-16th century. Omelette is a French word, which means "the little blade." This seems to be inspired by the earlier look of omelette, which is circular in shape but folded in two, giving it a blade-like look.
---
Frittata
Frittata and Omelette are closely related and thus, a lot of people mistakenly think that they are one and the same. Nevertheless, there's one key difference between the two.
Difference between frittata and Omelette
The main difference between frittata and Omelette is the way they are cooked. For frittata, it is cooked slowly and you use low heat. On the other hand, an omelette is cooked quickly over high heat. Moreover, people serve frittatas at room temperature.
This means that you can choose frittata over omelette if you need to cook food ahead of time for a larger group of people or for brunch.
There are different ways to cook frittatas. Some folks cook frittatas using stovetops. Some use an oven.
There are also variations in cooking frittatas. You can use different vegetables, mushrooms, basil leaves, tomatoes, herbs, and even shredded cheese. You can also add almond milk. If you're up for it, you can add meat.
---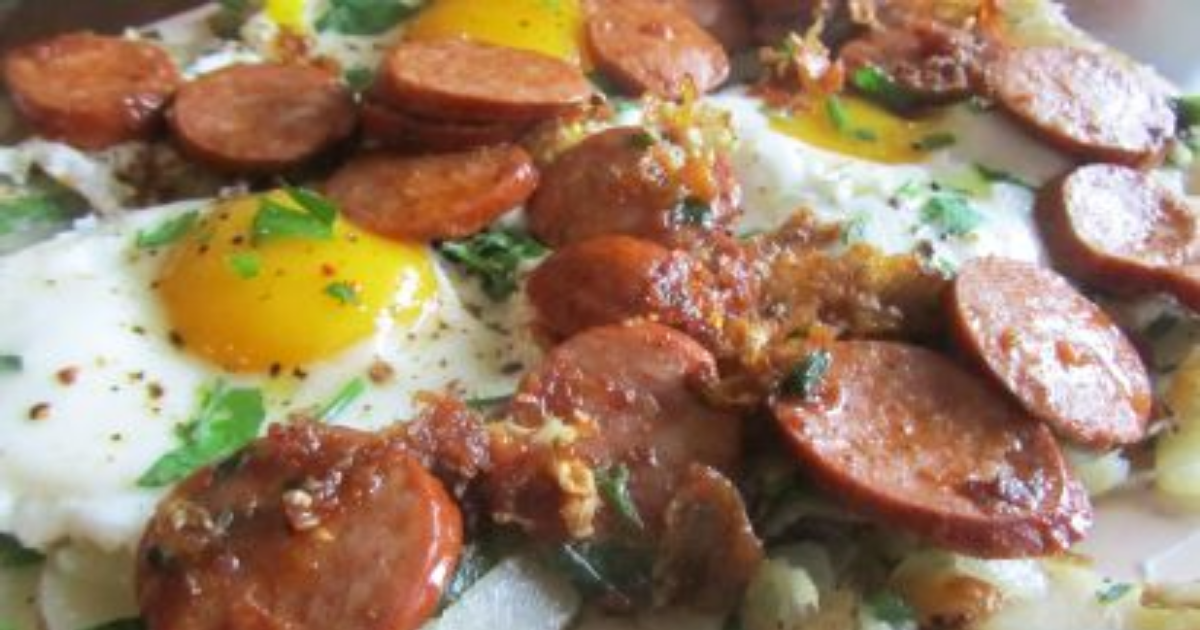 Spanish Fried Eggs
Are you looking for a way to add a twist to your fried eggs? If yes, fry your egg the Spanish style!
So, what makes Spanish fried eggs different from other eggs? Well, there are a few notable features. For one, Spanish fried eggs are cooked using a generous amount of extra virgin olive oil. The eggs are then cooked in the same way as sunny side up eggs.
Spanish fried eggs are known for their delicious tabasco-like flavor thanks to the olive oil. Plus, once the eggs are cooked, it comes with a crunchy, ooey-gooey, and crispy finish.
---
Health benefits of eggs
If you have been following the egg debate in the past, you know that there were a few decades in human history that experts say that eggs are not good for your health. The main reason is its high cholesterol level.
However, recent studies show that eggs are still good for the body. In 2000, the American Heart Association (AHA) published a study that supports a healthy consumption of eggs. According to their report, eggs are still nutritious but you just have to limit your total daily cholesterol intake.
Whether you like eggs or not, it is undeniable that it offers a wide range of beneficial nutrition. Here are some nutrients that you will surely love getting from eggs:
Protein – good for building muscles
Carotenoids – good for better eyesight
Choline – improves brain development
Iron – increases oxygen intake of cells
Vitamins – support a healthy immune system
Useful tools when cooking eggs
Cooking eggs is made more delicious and easier when you have the right cooking tools. For this reason, take some time to check the following products and see which one would make a good investment: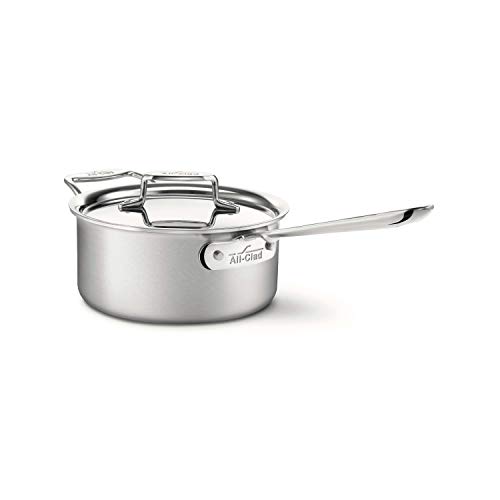 Buy it now on Amazon
GreenPan Ceramic Pan – this non-stick frypan measures eight inches and it's a perfect pan when frying different types of egg recipes. The best thing about this pan is that it is super effective in preventing your egg from sticking on its surface thanks to its ceramic, PFOA-free coating.
Buy it now on Amazon
Buy it now on Amazon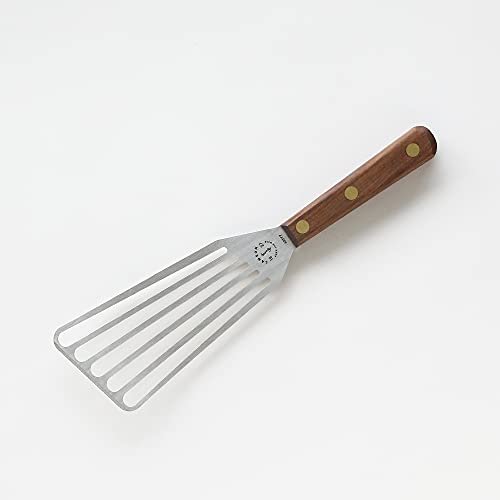 Lamson Chef's Fish Spatula – if you wish to keep your egg yolk intact while you take it out of your pan, then this spatula is the right choice. It comes with a thin, beveled edge that makes it super easy to slide underneath your egg and lift it up without tearing or destroying its aesthetic look.
Buy it now on Amazon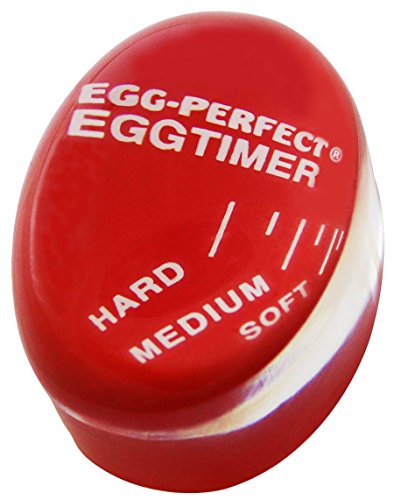 Norpro Egg-Perfect Eggtimer – no more guessing whether your egg is already cooked or not. This egg timer exactly does what its name says. It changes color to indicate your egg's level of doneness, which is measured as soft, medium, and hard.
Buy it now on Amazon
---
Choose your best cooking method
There you have it, the different ways of cooking fresh eggs. With the images provided above, you'll have a better idea of how to cook your eggs to your heart's desire.
Don't hesitate to experiment. Give each cooking method a try. See which one would best fit your needs and preference. By doing so, you'll have a much better time not just cooking, but also eating your eggs.
* If you buy through links on our site, we may earn an affiliate commission. For more details, please visit our Privacy policy page.