Dehydrating bananas is one of the most delicious ways to enjoy this wonderful fruit.
* If you buy through links on our site, we may earn an affiliate commission. For more details, please visit our Privacy policy page.
However, you may want to know, how can I dehydrate my bananas?
If this is a question that has been bugging you, this post is for you.
What are dehydrated bananas?
As its name suggests, dehydrated bananas are bananas that have been dried up.
According to some experts, a medium-sized banana is made up of about 75% water.
Thus, when you dehydrate a banana, you are getting rid of those water and making the banana more fiber and nutrient concentrated.
Are dehydrated bananas healthy?
Dehydrated bananas are usually sold in the market in sliced form. Sometimes, they are in powder form used in various baking and cooking recipes.
Generally speaking, homemade dehydrated bananas are healthier compared to commercially prepared dehydrated bananas.
For example, dehydrated banana chips sold in stores are high in calories and fat as they are coated in sugar, oil, and artificial flavors.
Why should you dehydrate bananas?
There are different reasons people dehydrate bananas. Here are some of them: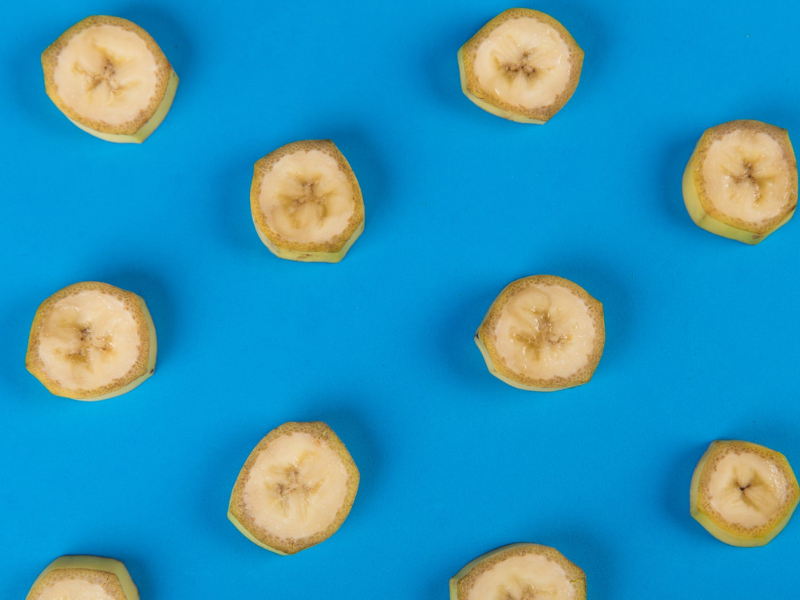 Preservation
A dehydrated banana can last up to 6-12 months depending on the storage condition. Typically, a banana that is not dehydrated can only last a few days to a week.
If you have a surplus of bananas, It would be such a waste if you just let it rot. Drying them should be a good way to store food.
Enjoyment
Dehydrated bananas are delicious and have a unique taste. They taste sweet, crispy, and leathery. It's a new and different way to enjoy eating bananas.
Cost-effective
Bananas, when sold out of season, can be costly.
Thus, if you buy a lot of bananas when in season and preserve them through dehydration, you can save money. You can eat bananas all year round.
Nutrition
If you compare hydrated bananas and dehydrated bananas ounce for ounce, the latter is more nutritious.
According to a Livestrong article, dehydrated bananas have four times more content in terms of potassium, fiber, sugar, carbohydrates, and calories.
Dehydrated bananas also contain more vitamin bB6, but are lower in Vitamin C.
Convenience
The last thing you want to do is pack a banana in your backpack or purse and then forget about it until a few days when it is already brown and messy.
When you have dehydrated bananas, you can easily pack and store them. Eating them as finger snacks is easy as well.
How to dehydrate bananas?
There are different ways to dehydrate bananas. In this post, let us talk about the three most common ways to remove water from bananas. These are the following:
Sun drying
Air Fryer
Food dehydrator
Oven
Microwave
Let's take a deeper look and see how to dehydrate bananas using these methods.
Sun-drying bananas
The simplest way to dry bananas is to use the power of the sun.
Of course, there are a few things you need to do to ensure that you have delicious, clean, and presentable sun-dried bananas.
Dehydrating bananas with the sun
Now, there are different ways to sun-dry bananas. However, let us discuss one way to do it. These are the steps you can take:
Use a drying screen – don't simply put sliced bananas under the sun. If you do, it will stick to the pan and the result won't be too good. Use a drying screen, instead. A drying screen can be made of fiberglass, plastic, or stainless steel.
Use a frame – the drying screen can be put on top of a frame. Be sure to raise the frame at least four inches above the ground. This makes sure that air circulates both on top and below the drying screen.
Select ripe but not overripe bananas.
Peel off the skin and slice crosswise or lengthwise.
Use fruit juices that are rich in vitamin C to prevent bananas from turning brown. You can dip your sliced bananas into cranberries, pineapple, or lemon juice.
Place the bananas under the sun. you may turn the bananas over every two days. Drying may take up to six days. You can dry the bananas until the moisture is gone and it becomes crispy.
Sun drying is cost-effective. Of course, if you don't live in a sunny place, sun drying may not be practical. Sun-drying can also be time-consuming.
So, you might try other ways to dehydrate your banana.
Sun drying screens
If in case you need drying screens, here are a few options: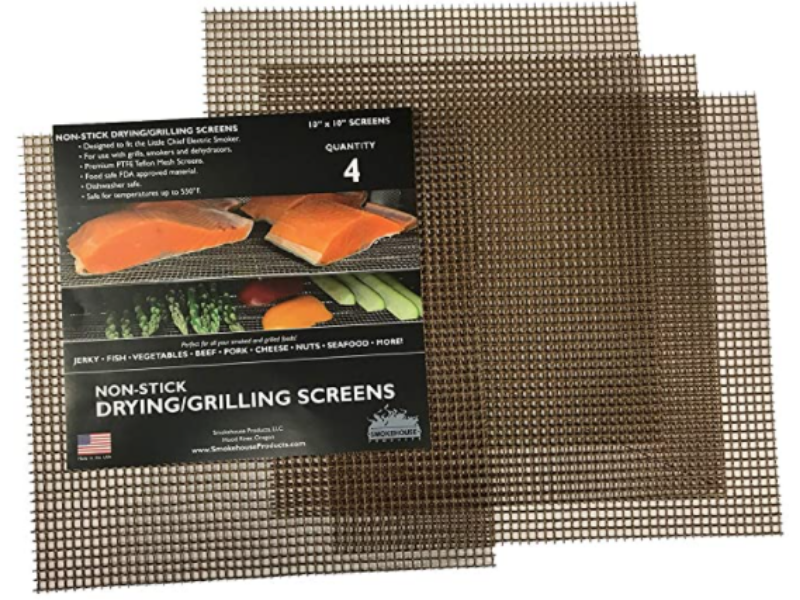 Made with food-grade polypropylene and polymer.
Your banana should slide right off the screen. You can reuse these screens and clean them through the dishwasher.
Buy it now on Amazon
---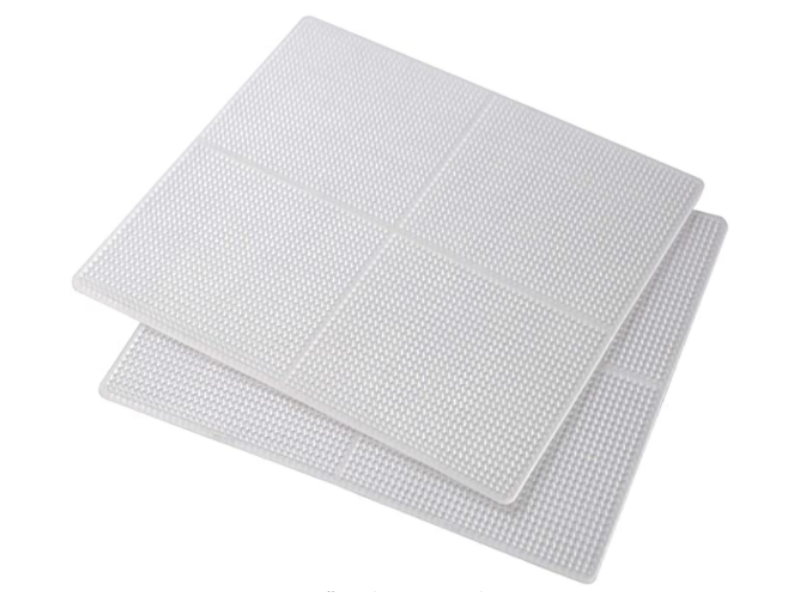 The package comes with 2 mesh screens.
Even if you don't have the COSORI food dehydrator, you can still use these mesh screens.
The materials used are BPA-free, which means that the screen is safe to use for banana dehydrating. The screens are easy to clean as well by wiping and rinsing.
Buy it now on Amazon
---
This food dryer is made of natural beechwood.
It has wide holes for better airflow. Cleaning is done by handwashing. Aside from bananas, it can be used for ravioli, kinds of pasta, mushrooms, spices, fruits, and vegetables.
Buy it now on Amazon
---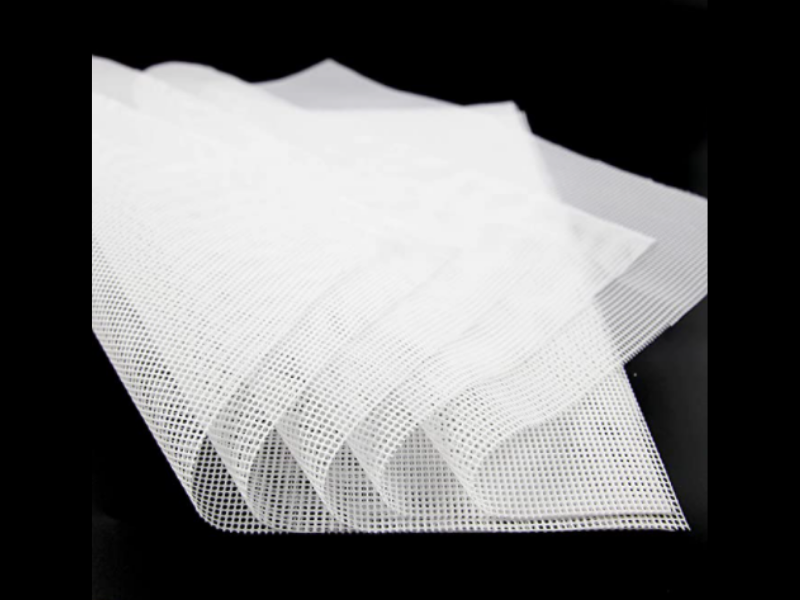 These sheets are made of premium non-stick, food-grade, heat-resistant silicone.
You can re-use these sheets up to 5,000 times. Silicone has a wide range of applications.
Use it for dehydrating fruits such as bananas and steaming food such as bread and pastries.
Buy it now on Amazon
---
Air fryer
Can you make homemade banana chips using your air fryer?
The answer is a resounding yes! Air-fried banana chips are possible.
Air frying your banana is among the quickest ways to dehydrate your banana chips. No need to look for the sun with this one.
So, how do you get dried banana chips with the use of an air fryer?
You would need a few things.
First off, you need a special type of air fryer, one that specifically has a dehydrate function.
If you don't have that, you can air fry banana chips by using a low temperature of 55 degrees Celsius (130 degrees Fahrenheit).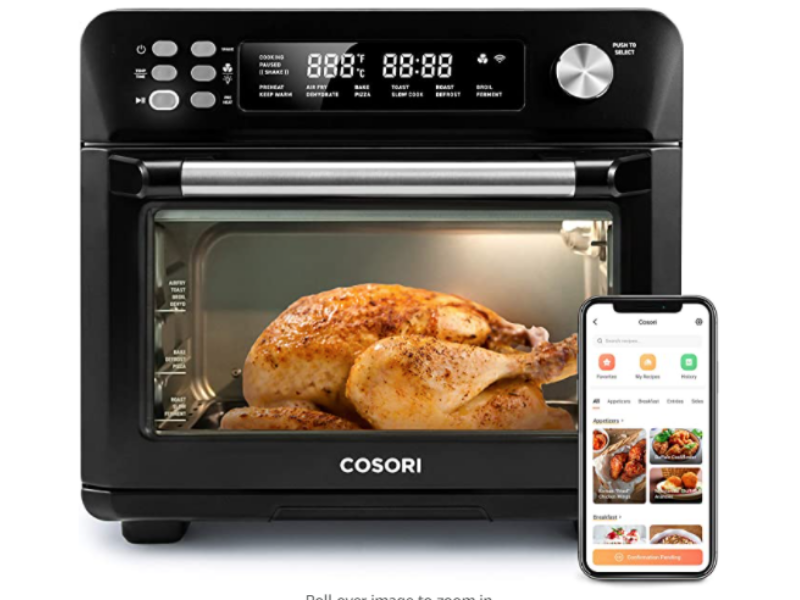 At this point, a highly recommended air fryer for making crunchy banana chips or dehydrating bananas is the COSORI Air Fryer.
The COSORI air fryer has a capacity of 25 liters.
So, this means that it can accommodate a lot of bananas in an air fryer. It specifically can efficiently dehydrate banana chips.
COSORI Air Fryer features
Aside from dehydrating function, the COSORI air fryer can also do the following:
Air fry
Bake
Ferment
Defrost
Heat
COSORI Air Fryer description
What's so amazing about this air fryer is its smart functions.
You can download the VeSync app on your phone and it will help you cook food with Google Home or Amazon Alexa.
With just a few touches of a button, you can easily dehydrate bananas in no time.
Dehydrating bananas with an air fryer
So, how do you dehydrate bananas with an air fryer? Here's how:
Slice your bananas into chips. For professional and even slicing, try to use Mueller Austria multi-blade adjustable mandoline.
Have a bowl of lemon or any citrus fruits and toss your banana slices in it. This should keep your dehydrated bananas looking delicious even after it has been dried.
Put the banana slices onto the air fryer shelves. Spread them out so that they don't overlap each other.
Add extra virgin olive oil to keep the bananas from sticking to the pan.
Load the shelves of banana slices into the air fryer. Turn on the air fryer and set the temperature to 55 degrees Celsius or 130 degrees Fahrenheit. Wait for three hours.
Remove the banana slices from the air fryer and wait for it to cool down. Once it is cool enough, place it in your chosen container.
As you can see, dehydrating bananas using an air fryer is easy. It would be easier as well if you use the COSORI Air Fryer.
Buy it now on Amazon
---
Food dehydrator
If you want a kitchen appliance that is specifically designed for drying bananas, then you have to consider a food dehydrator.
A food dehydrator is an electronic appliance. It looks like a box with a fan inside. Some food dehydrators have more than one fan.
Inside the box, warm air is produced and the fan helps in circulating the warm air to dry food.
A food dehydrator can be used to dry not just bananas, but also other fresh fruits, herbs, vegetables, fish, and meat. By removing moisture, the food dehydrator can help in preserving food.
One good example of a food dehydrator is the COSORI Premium Dehydrator.
It has a powerful fan that ensures your bananas are effectively dried and dehydrated. It efficiently removes moisture to keep bananas fresh and last for a longer time.
Here are some features of the COSORI dehydrator:
Glass front door
Comes with six stainless steel trays, a fruit roll sheet, a mesh screen, a manual, a recipe book, and more.
Perfect for dehydrating bananas
Also dehydrates beef jerkies, fruit leathers, snacks, dog treats, herbs, bread crumbs, flowers, and others
The timer can be set up to 48 hours
No noisy sound when in use
Safe to use with overheat protection feature
Easy to clean and store
As you can see, if you are going to buy a dehydrator, then let the COSORI dehydrator be your first choice.
Buy it now on Amazon
---
Dehydrating bananas with a food dehydrator
Going back to drying bananas, you would be happy to know that it's an easy, quick, and convenient process.
All you need to do is prepare your banana slices and layer them down on the tray. Be sure that they don't overlap each other.
You don't need oil anymore, because the dehydrator is specially designed to keep bananas from sticking to the tray or each other.
Put the tray of banana slices into the dehydrator. Wait and cook them at 135 degrees Fahrenheit. Dehydrating time can take between six to eight hours.
Be sure to check the bananas every once in a while, especially during the last hours. See if the banana slices reach your desired texture and when they do, you can then remove them.
Wait for it to cool down and eat or you can put them in a container to enjoy them later.
Oven
Now, we understand that getting a new food dehydrator may not be for everyone. So, let's use something that you might already have in your kitchen — the oven.
Yes, an oven can be used to dehydrate bananas as well.
Dehydrating bananas with oven
The preparation is the same. One thing you need to do though is to make sure that you thinly slice the bananas. Ideally, the thickness should be around ¼ inch.
Get your oven tray and place cookie sheets on it. From there, put your sliced bananas on the sheet in a single layer.
Dub some olive oil, coconut oil, or avocado oil onto the banana to prevent it from sticking to the tray.
It can take up to three hours for the bananas to be fully dehydrated. Be sure to check the consistency of the bananas.
It should be dry but not too dry that it is difficult to chew on.
Once you see that the bananas are dehydrated, carefully remove them from the oven. Gently peel the banana chips from the cookie sheets.
Wait for it to cool down and then enjoy eating your banana chips. You can set aside leftovers in an airtight container.
Ovens for dehydrating bananas
If you're looking for new ovens, you will love these products: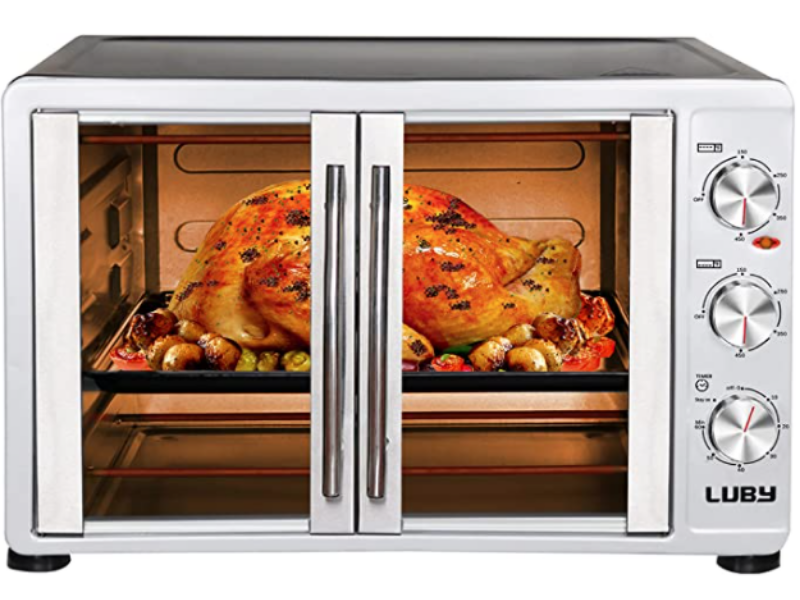 This oven has a french door design for aesthetic and convenience purposes. It is big enough to accommodate a lot of bananas.
You will love its accurate and precise temperature control knobs for the upper and lower racks.
Buy it now on Amazon
---
This countertop convection oven uses powerful technology to dehydrate your bananas quickly and evenly.
The digital settings ensure that you set the right temperature and keep your bananas delicious.
Buy it now on Amazon
---
This is a highly rated oven that is just perfect on your countertop.
You can easily dehydrate your bananas at a touch of a button. Since this oven uses convection, it circulates hot air around your sliced bananas, ensuring even and fast drying. This saves you not just time, but also electric bills.
Buy it now on Amazon
---
Microwave
You can dehydrate your bananas through a microwave.
How?
The process is straightforward.
How to dehydrate bananas with a microwave
You can slice each banana in about half an inch thickness. You can then put the sliced bananas on a plate and load them into the microwave.
You would need to use the defrost mode of your microwave and set it for 10-15 minutes. You can check for consistency. The end product should be that your bananas are slightly sticky to touch.
Remove the bananas from the microwave and transfer them into a wire cake rack. Let it stand overnight. After that, you have dehydrated bananas ready for your next snack time.
Microwaves for dehydrating bananas
Just in case you're looking for a new microwave, check out these three products:
Comes with a smart sensor that is super helpful when dehydrating sliced bananas. It allows you to pre-program your cooking and improve optimum heating for faster results.
The large digital display, control panel, and glass turntable work together to give you a stress-free way to dry your bananas.
Buy it now on Amazon
---
Your countertop won't be the same again when you have Comfee's microwave. The overall style of the microwave makes it perfectly fit in any kitchen.
It comes with an energy-saving eco mode to help you save electricity while you dehydrate your bananas.
Buy it now on Amazon
---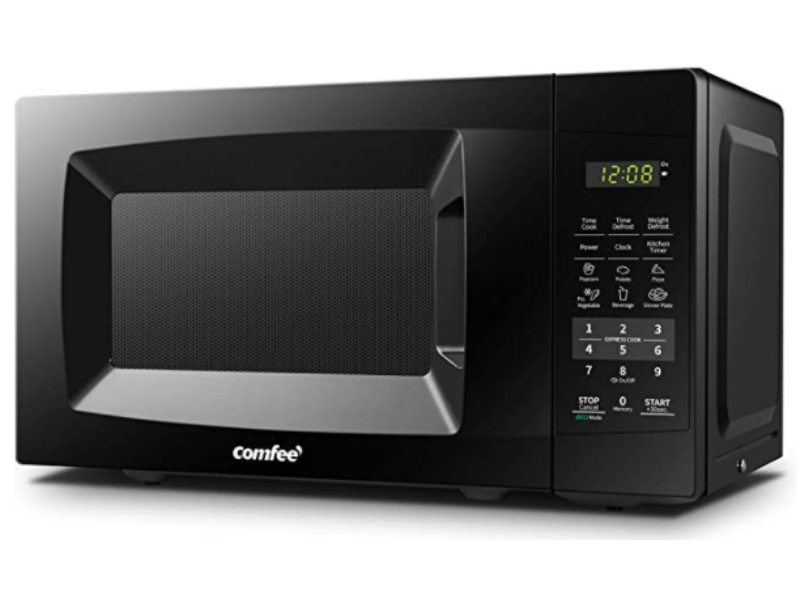 Pre-programmed buttons are available to conveniently heat your food. It comes with 10 settings, kitchen timer, and clock to help you keep track of the time as you prepare the dried bananas.
Buy it now on Amazon
---
Dehydrating bananas tips
when drying bananas, you need to remember the following:
It is important to keep the dehydrated bananas in a dry and sealed container. A zip lock bag would also do.
Soft bananas are quicker to dry. However, don't use overripe bananas as this can easily get messy.
If you're going to use extra virgin olive oil and stevia, be sure to spray the olive oil first. This ensures that the banana absorbs the oil and stevia.
Learning to dehydrate bananas
There you have it, friends, the best ways to dehydrate bananas. Now, if this is your first time preparing dehydrated bananas, you might find a few challenges along the way.
Don't worry, sometimes, trial and error are normal parts so you learn how to get the best results possible. So, just give it a try.
You will be glad to find a new way to enjoy bananas in a safe, healthy, and convenient way!
* If you buy through links on our site, we may earn an affiliate commission. For more details, please visit our Privacy policy page.