Do you enjoy eating desserts? Have you tried authentic Mexican desserts? Try these best Mexican dessert recipes for yourself if you're looking for some of Mexico's best flavors. These delicious treats are a crowd pleaser. If you want to learn more about the most popular Mexican Desserts recipes, scroll down and continue reading.
Mexican Desserts Dishes
Fried Ice Cream
Fried ice cream, sometimes called as ice cream ball, is a favorite Mexican dessert created with a scoop of hard-frozen ice cream that is breaded or battered and deep-fried fast to create a warm, crispy coating around the still-cold ice cream.
Vanilla ice cream is delicious on its own, but when you fry it, it takes on a whole new dimension.
All you have to do to prepare this fried ice cream dish is make a quick and easy pan-fry to produce a gorgeous crust. Cornflakes, for example, can be fried as a coating. Then, to give it that deep-fried look, roll the ice cream in the fried cornflakes.
Just like other Mexican dessert recipes, fried ice cream makes good use of cinnamon and caramel. You can also drizzle it with chocolate syrup.
---
Mexican Rice Pudding
Rice pudding is a dessert made from rice, water, or milk, and spices like cinnamon, vanilla, and raisins.
It is usually paired with a sweetener like powdered sugar when served as a dessert. Desserts like these can be found on many continents, where rice is a staple. Some versions are thickened solely with rice starch, while others contain eggs, resulting in a custard-like consistency.
In Mexico, rice pudding is also known as Arroz Con Leche. Arroz con Leche is comparable to Tres Leches Cake in that it utilizes the same three milks. Rice pudding is a basic Mexican dessert recipe with only four ingredients. This delicacy will fulfill your sweet taste without a doubt. It'll be great whether you serve it warm or cold.
You'll need milk, sugar, rice, and cinnamon to make this Mexican rice pudding. You also have the option to add raisins and shredded coconut for a more unique flavor and texture.
---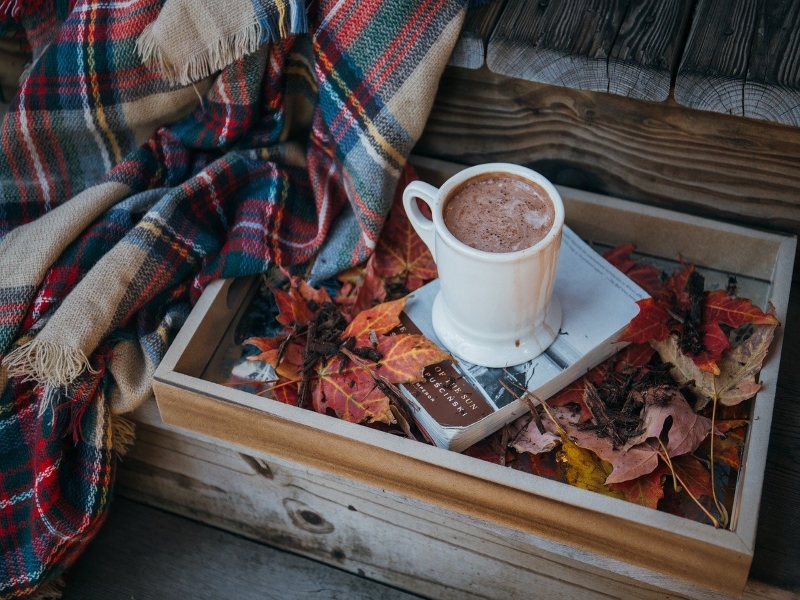 Mexican Hot Chocolate
Mexican hot chocolate, made with 100% unsweetened cocoa powder, cinnamon, sugar, and vanilla, is a popular national drink in Mexico. This sort of hot chocolate is usually sold as circular or hexagonal tablets that can be dissolved in hot milk, water, or cream and then blended until a creamy froth forms. Mexican cinnamon hot chocolate is traditionally served alongside a variety of delicious Mexican pastries, such as pan dulce or churros.
Whipped cream and a drizzle of chocolate sauce can be added to the hot chocolate.
---
Tres Leches Cake
A tres leches cake, also known as a pan tres leches cake, is a sponge cake soaked in three types of milk: evaporated milk, sweetened condensed milk, and heavy cream.
Tres leches is a very light cake with many air bubbles when no butter is used. Despite being soaked in a mixture of three types of milk, it retains its characteristic texture and does not go soggy. This cake is exquisite when topped with a dab of whipped cream.
---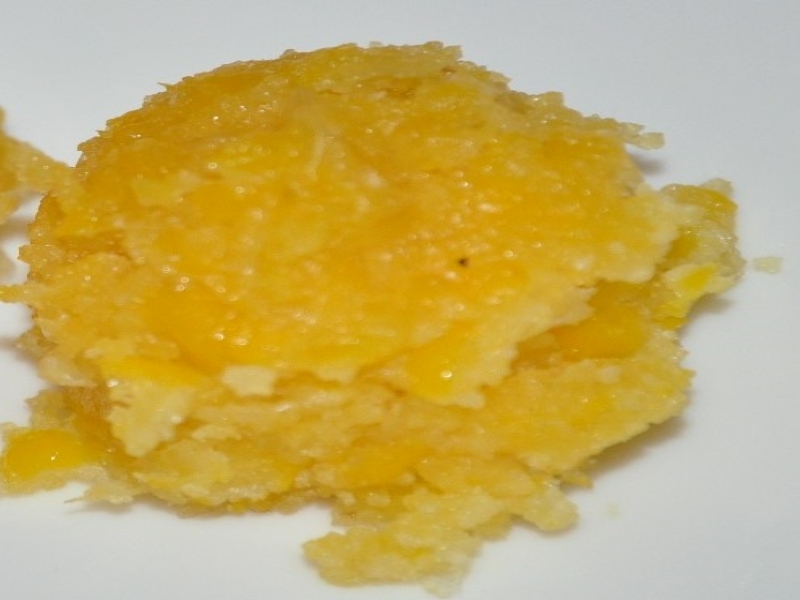 Mexican Sweet Corn Cake
Also known as Pastel De Elote. Although sweet Mexican corn cake is generally cooked around the holidays, there's no reason why you can't make it any time of year. These cakes are bursting with corn flavor. Corn flour, corn meal, and actual corn are all used in this recipe. Whether you serve it with cajeta or caramel, vanilla ice cream, dulce de leche, or powdered sugar, this popular dessert is sure to delight.
This recipe calls for a bundt pan. Your favorite dessert cake will have those nice ridges that the cajeta can ooze from if you use a bundt pan.
---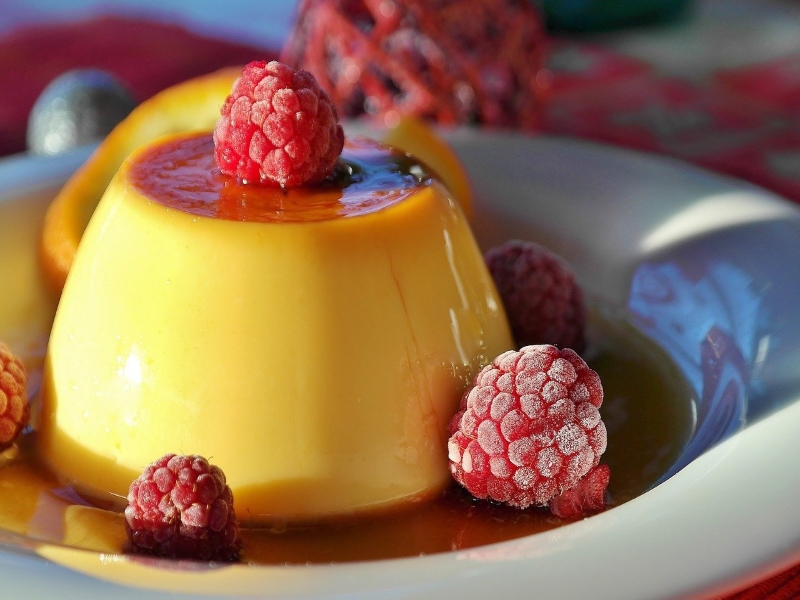 Caramel Flan
Caramel flan is considered as one of the most popular Mexican dessert recipes. Flan is a popular dish in Mexico, where it can be made at home, purchased pre-made in supermarkets, eaten in restaurants, and even sold on the streets. This mexican flan is a custard-like treat with a creamy caramel sauce on top.
You'll have the most delectable flan Mexican dessert in no time with sugar, eggs, sweetened condensed milk, evaporated milk, and vanilla essence.
---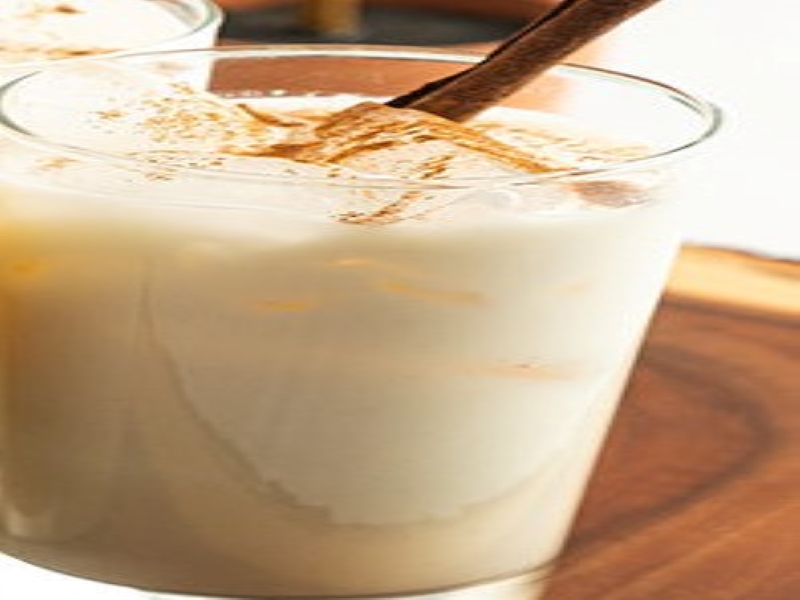 Horchata
Horchata is a typical Mexican beverage that must be included in any list of traditional Mexican desserts. Milk and rice are used to make this classic Mexican drink.
You've got everything you need to make your own handmade horchata if you have a can of sweetened condensed milk, cinnamon, real vanilla extract, and rice.
---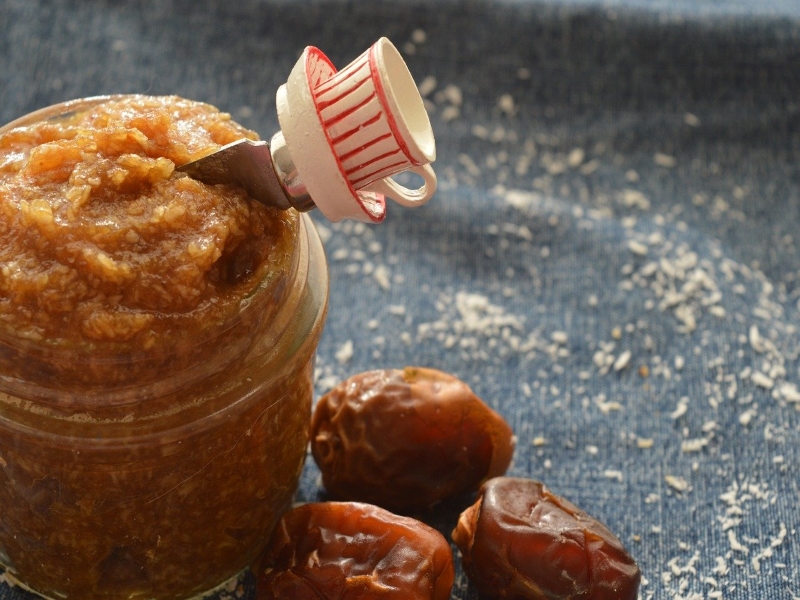 Dulce de Leche
Dulce de leche means "sweetened milk" in Spanish. Dulce de leche, often known in English as caramelized milk or milk jam, is a Latin American dessert made by slowly heating sugar and milk over several hours. Non-enzymatic browning imparts a rich flavor and color to the final product, which has a creamy, sauce-like consistency. Dulce de leche is often utilized to serve as a topping or filling for other sweet meals.
The most basic ingredients of dulce de leche are milk and sugar. The process involves continuously boiling milk and sugar until the mixture thickens and develops a rich brown golden-brown color, stirring constantly.
Dulce de leche can be eaten on its own, but it's more commonly used as a topping or filling for other sweet foods like cakes, churros, cookies (see alfajor), waffles, crème caramel (known as flan in Spanish-speaking regions and pudim in Portuguese-speaking regions), fruits like bananas, and ice creams. It is also a popular spread on crepes (panqueques) and toast, and the French variant confiture de lait.
---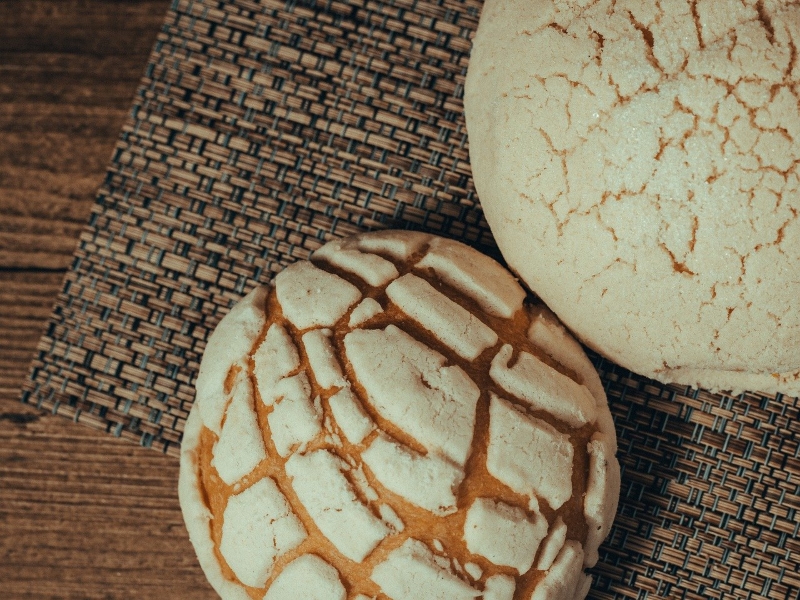 Mexican Sweet Bread
Also known as concha. Concha is a traditional sweet bread roll from Mexico (pan dulce). Conchas acquire their name from their striped, seashell-like appearance and round shape. A concha is made out of two parts: a sweetened bread roll and a crunchy sugar, butter, and flour topping.
Conchas are a sweet bread and one of Mexico's most popular breads. The bread isn't too sweet, but it's incredibly light and fluffy.
---
Chocoflan Impossible Cake
This Mexican dessert, which is made with a rich chocolate cake, a layer of vanilla flan, and a cajeta topping, is one of the most indulgent and delectable sweets you will ever eat. This dessert will surely satisfy your sweet tooth.
Basically, you pour your cajeta into a pan, then the cake batter, and then the flan mixture. The layers are reversed, with the flan on top and the cake on the bottom.
---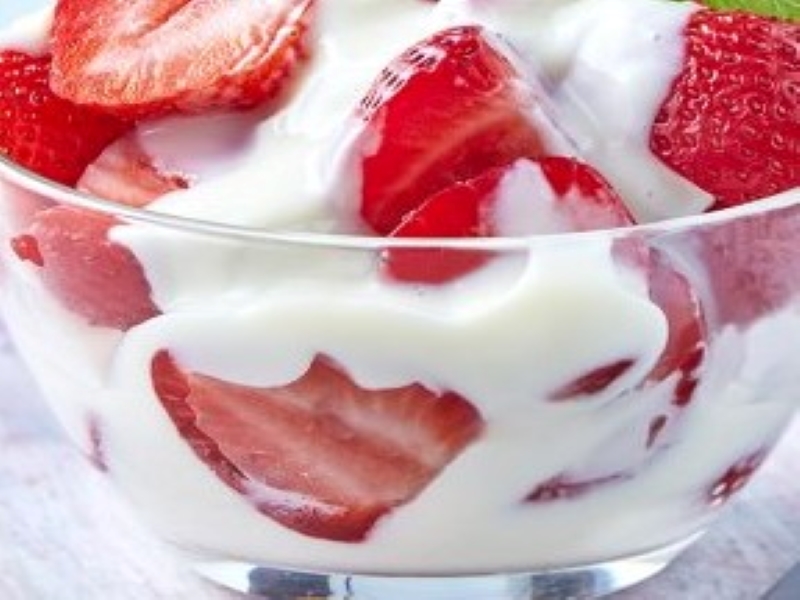 Fresas con Crema
Also known as the Mexican Strawberries and Cream. This no-bake Mexican dessert uses fresh strawberries in a sweet and creamy sauce and takes only 10 minutes to prepare.
Sour cream, fresh strawberries, vanilla extract, and sweetened condensed milk are the main ingredients.
---
Pineapple Empanadas
An empanada is a type of baked or fried turnover made out of dough and filling that is popular in Mexican cuisine. The word "enbreaded" comes from the Spanish verb "empanar" (to coat with bread) and means "to wrap or coat with bread." They're produced by folding dough over a filling, which could include meat, cheese, tomato, corn, or other ingredients, and then baking or frying the resulting turnover.
Depending on the state or location in Mexico, this Mexican dessert can be sweet or savory, and fried or baked. Pineapple empenada is similar to the the American fried apple pies made with apple pie filling and rolled out biscuit dough.
---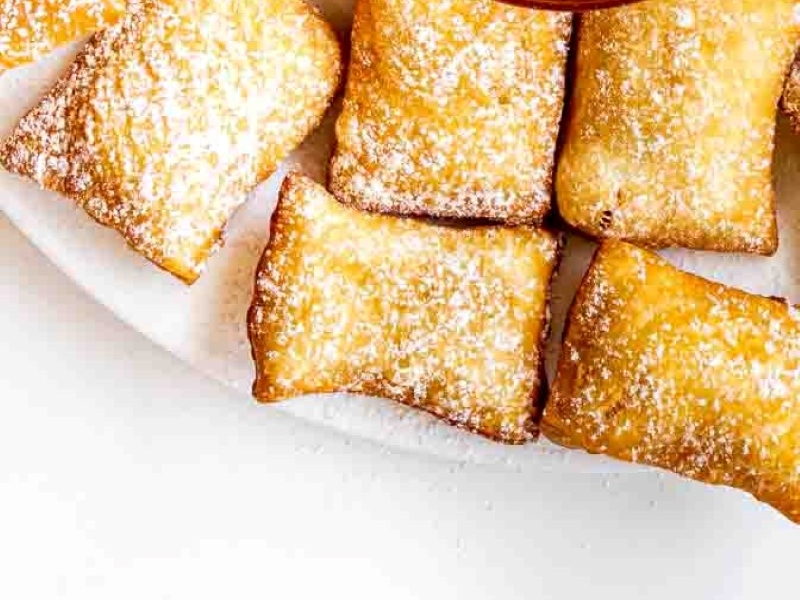 Sopapillas
Sopapilla is a fried dough, a type of quick bread made traditionally with leavened wheat dough (or a blend of wheat flour and masa harina) and shortening such as butter. After rising, the dough is rolled into a sheet and cut into circular, square, or triangular forms with a longest dimension of 8–10 cm (if meant for a dessert) or 15–20 cm (if intended for a snack) (if intended to be stuffed for a main course). These pieces are then deep-fried in oil, sometimes after being let to rise even more before frying, so that they puff up and form a hollow pocket in the center. Honey is traditionally drizzled over it.
Cinnamon, sugar, and honey are used in this Mexican dessert. They're delicious with whatever you put on top of them.
---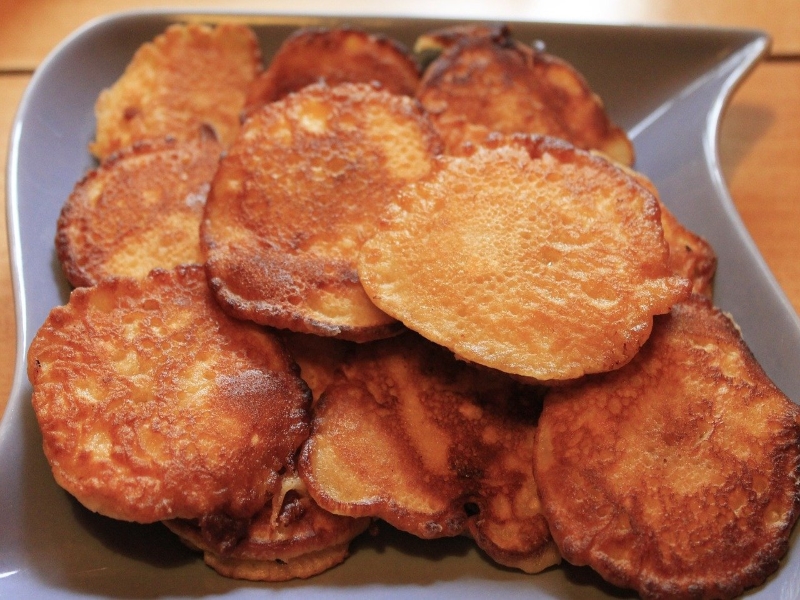 Mexican Buñuelos
A buñuelo is a fried dough fritter with a flavor similar to sopapillas, but with a thin, crispy texture rather than a soft, puffy texture. The dough is rolled out like a tortilla.
In Mexico, buñuelos are produced from a yeasted dough with a flavor of anise that is deep-fried before being drowned in a brown sugar, cinnamon, and guava syrup. The sweet treat is typically served with powdered sugar, a cinnamon and sugar topping, or hot sugar cane syrup (piloncillo) in Mexico and other Latin American nations, and are offered at fairs, carnivals, and Christmas events such as Las Posadas.
---
Mexican Wedding Cookies
Mexican Wedding Cookies is also known as also called polvorones, snowballs, and butterballs. These delicious little cookies will dissolve in your mouth. They have a nutty flavor from the chopped nuts, and they're powdered sugar-coated for a festive cookie or just because you want to spoil yourself.
Mexican wedding cookies, like many traditional Mexican treats, appear to be far more complicated than they are. They do, however, have a limited number of pantry staples.
The recipe for this Mexican wedding cookies is extremely basic, consisting solely of flour, water, butter, and ground nuts, with the nut variety varying based on the cookie kind. They're rolled in powdered sugar while still hot after baking, then covered again once they've cooled.
---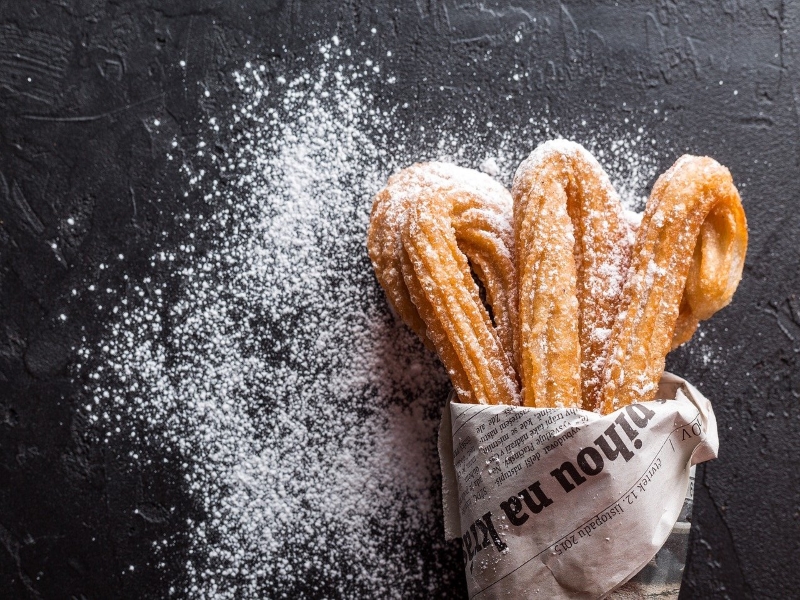 Churro
A churro is a type of fried dough that is immersed in caramel or Mexican chocolate sauce after being coated in spicy cinnamon sugar. The surface of a churro is crunchy, while the center is moist and fluffy. Using authentic ingredients is the key to making the ideal churro. We're talking about real unsalted butter and real vanilla too.
You don't even have to go to a Mexican restaurant to obtain these delicious sticks.
Churros are finest eaten right after they've been cooked.
---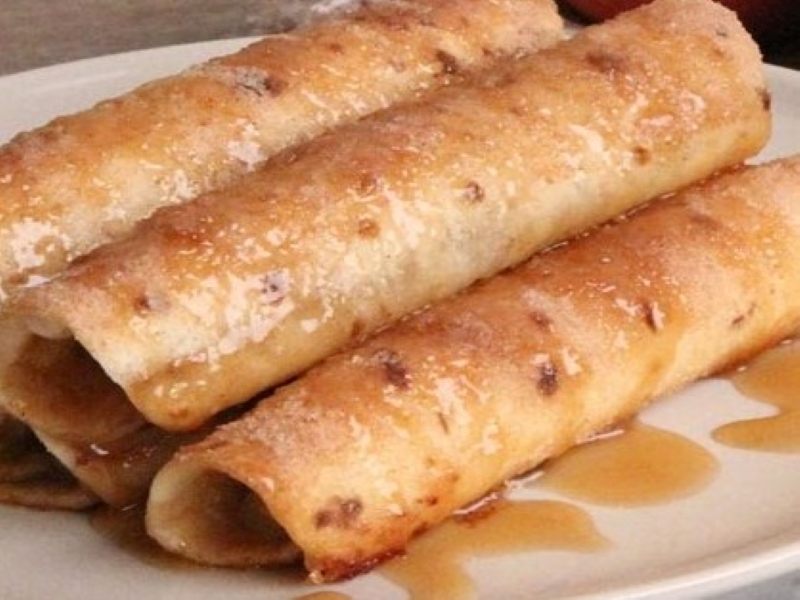 Apple Pie Taquitos
This Mexican dessert recipe merges apple pie filling's American flavors with the crispy texture and shape of taquitos. They're sweet, tasty, and easy to create. All the flavors of a delicious apple pie in a tasty taquito.
Apple pie filling, sugar, cinnamon, butter, and tortillas are the only five items you'll need. Making this with the kids would be a lot of fun.
---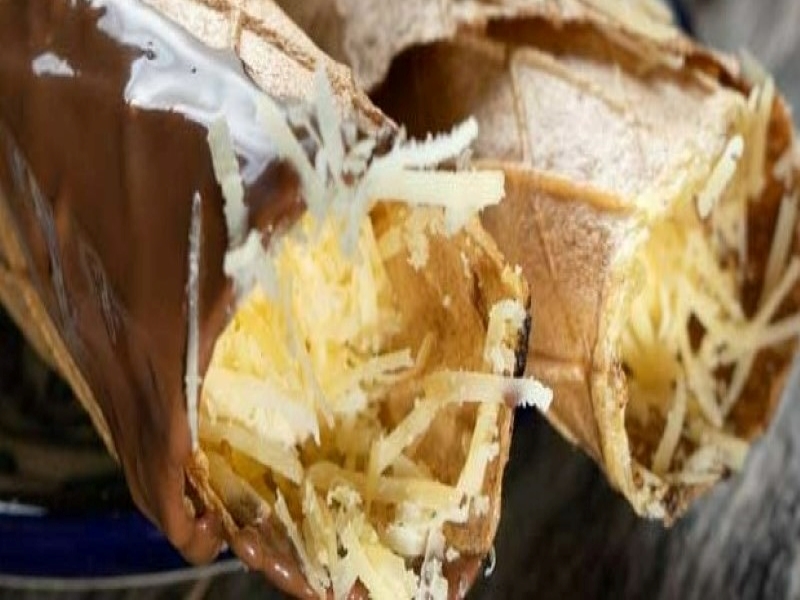 Marquesita
Marquesitas are a Mexican dessert that originated in the state of Yucatán. They are made up of a taco-sized crepe filled with cajeta, condensed milk, jam, chocolate, or edam cheese, also known as queso de bola. They are offered in public spaces such as squares, parks, and streets.
Marquesitas were invented in the 1930s by Leopoldo Mena, an ice cream shop owner who noticed that his business was suffering during the winter months. To attract more consumers, he created a new sweet that combined the sweet taste of jams with the salty flavor of queso de bola, and it was a hit. The term originates from the daughters of a nobleman who visited the establishment and purchased the sweet.
The marquesita is made with a flour, egg, milk, and butter mixture that is flattened over a grill to create a thin crepe. Sweets and cheese are added and rolled.
---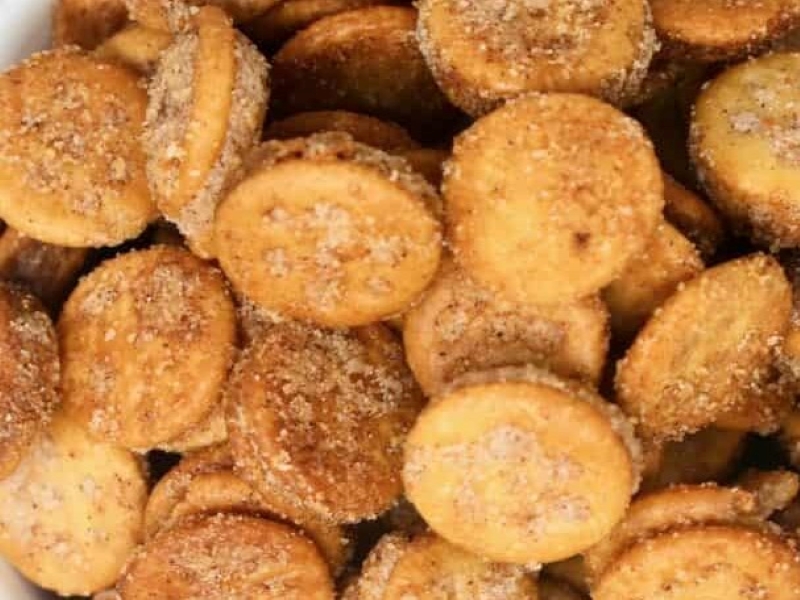 Ritz Bitz Churros
The peanut butter Ritz Bits are coated in butter, brown sugar, and cinnamon to make these delectable sweets. The crackers are then cooked to caramelize the "sauce," and everything is then dusted with sugar, cinnamon, and a pinch of salt. Although this recipe is the furthest thing from a Authentic Mexican dessert, it is very delicious.
---
How To Make Chocoflan Impossible Cake
Ingredients
Chocolate Cake
1/2 cup dark cocoa powder
1 1/2 cups
1 1/4 butter sticks
3 tsp baking powder
1 cup granulated sugar
1 tsp vanilla extract
3 eggs
1/2 cup whole milk
Caramel
150 grms granulated sugar
Flan
1 cup condensed milk
1 cup whole milk
4 eggs
1 tbsp vanilla extract
150 grms full fat cream cheese
Instructions
Preheat the oven to 350 degrees Fahrenheit. Butter a 12-cup bundt pan and set it aside.
To make the caramel, cook the granulated sugar in a medium saucepan over medium heat until it melts. To prevent burning the caramel, whisk gently while scraping the pan's edges. Let it totally melt until a deep golden brown color emerges. Remove the pan from the heat.
Put the caramel into the bundt pan and tilt it to coat the bottom and at least 1 inch up the edges. Then, set it aside.
To make the flan, put 1 cup condensed milk, 1 cup full milk, 4 eggs, 1 teaspoon vanilla extract, and cream cheese in a blender. Blend on low till all ingredients are well blended. Then, set it aside.
To make the chocolate cake, in a mixing dish, combine the dry ingredients, such as flour, cocoa powder, and baking powder, and set aside. Cream the butter and sugar together in the bowl of a standing mixer until the butter has doubled in size and the color is pale yellow. Next, add the eggs one at a time, making sure each one is well absorbed before moving on to the next. Add the vanilla essence, then the milk, then the dry ingredients in two batches, beginning and ending with the dry ingredients.
On top of the caramel, scoop the chocolate cake batter. Carefully pour the flan mixture on top of the cake batter. Wrap aluminum foil around the bundt pan.
Place the bundt pan in a bigger baking pan, and pour approximately an inch of hot water into the larger pan to make a water bath.
Bake 60-75 minutes, or until a toothpick inserted in the center comes out clean. Allow the chocoflan to cool for at least 30 minutes after removing it from the oven.
Flip onto a big dish and serve.