Do you want to try some Mexican meat dishes? There are many delicious Mexican cuisine to select from. Pork, chicken, beef, goat, and sheep are the most common meats found in Mexico.
This article discusses the most popular meat dishes in Mexico. Continue reading and scroll down to learn more about these delightful Mexican dishes.
Mexican Meat Dishes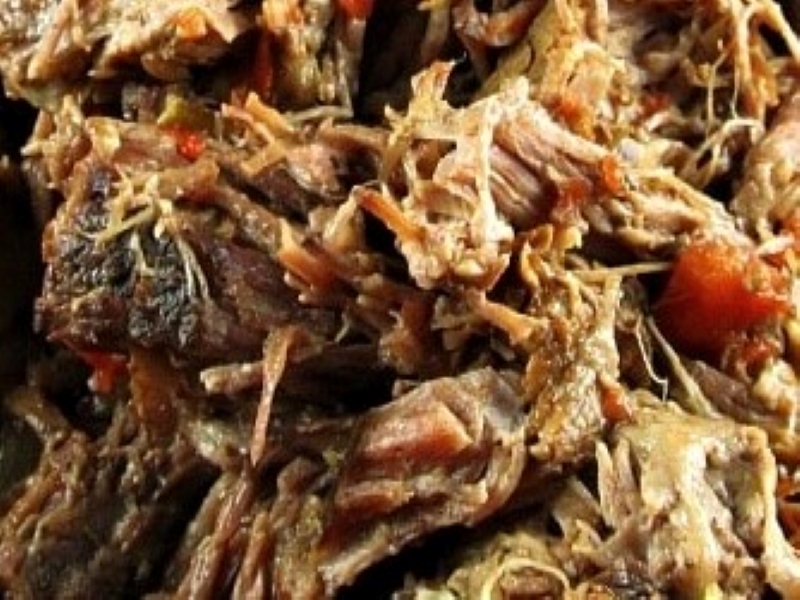 Machaca
A traditional Mexican dish, Machaca is shredded beef, often marinated that is traditionally dried, rehydrated and pounded to ensure that the beef is tender, and then utilized in popular Mexican cuisine. It's also frequently available at local grocery stores and supermarkets.
Garlic, salt, pepper, lime juice, Worcestershire sauce, and chilis, such as chipotle peppers or chili powder are commonly used to marinade this Mexican shredded beef.
With its increasing influence, machaca can be served in a variety of methods, including rolled into flautas, tacos, or burritos, or on a platter with eggs, onions, and peppers, such as chiles verdes or chiles poblanos, or slow-cooking machaca overnight and consuming with cheese, tortillas, and sour cream. Machaca is usually often served atop huge flour tortillas, ranging in diameter from 12 to 20 inches.
This Mexican shredded beef is best served with tequila, margaritas, or White Zinfandel.
---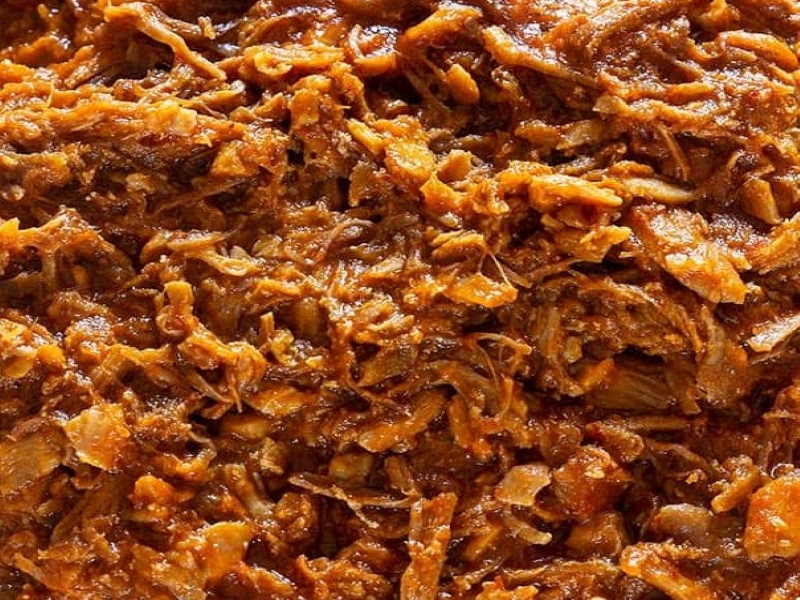 Chilorio
Chilorio is a pork dish native to Sinaloa, a Mexican state. This traditional Mexican food is typically cooked with pork that has been fried in chile sauce.
Pork is slow-cooked for hours until it breaks apart in chilorio. It's then broken up into bite-size portions, fried in lard, and finished with a chile sauce made from rehydrated dry chiles. Onions, cumin, and garlic are commonly used to flavor the sauce.
It is commonly used as a stuffing for tacos and enchiladas, among other Mexican dishes. If served as a main course, chilorio is usually served with salsa, Mexican rice, guacamole, or refried beans on the side.
---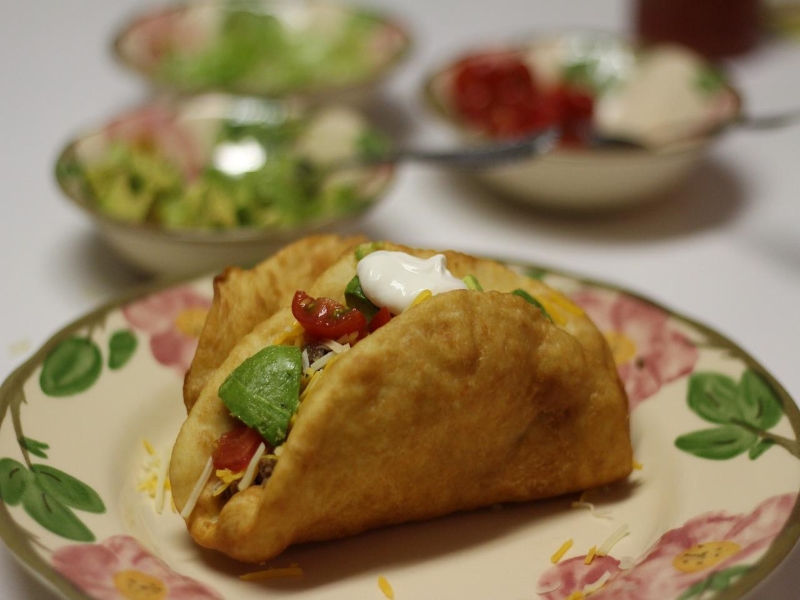 Mexican Beef Tacos
Tacos de Carne Deshebrada or shredded beef tacos, is a type of beef taco made with corn tortillas and finely chopped onion, lime , cilantro, and salsa verde or your preferred homemade salsa.
---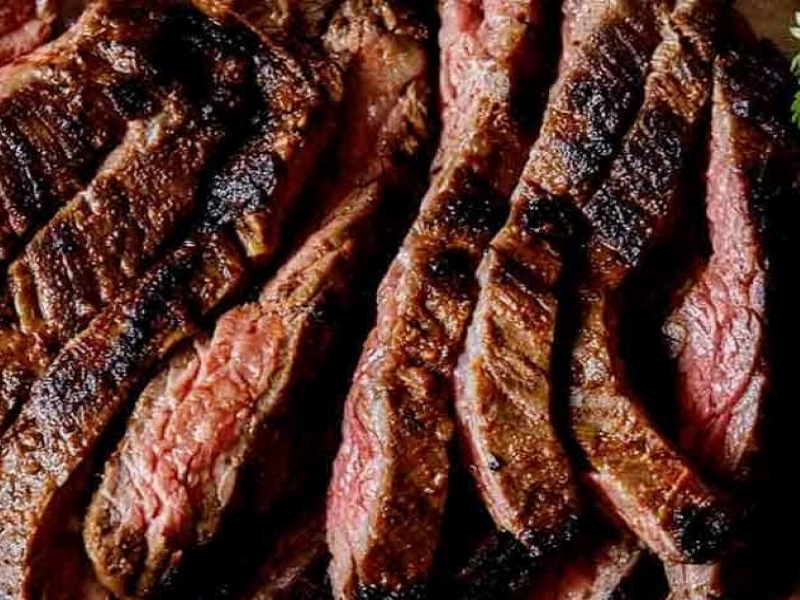 Mexican Carne Asada
Mexican carne asada is thinly sliced grilled beef, commonly skirt steak or flank steak. It's typically marinated before being grilled or seared to give it a burnt flavor. Carne asada can be enjoyed alone or used as a component in other meals.
Carne asada can be purchased either marinated or unmarinated at meat markets. The meat is usually marinated in lime juice, salt, and Mexican seasonings before grilling, but it can also be simply sprinkled with salt or spice rubs like lemon pepper. It's sometimes sliced after grilling to use in tacos and burritos, which reduces firmness.
---
Pork Pozole
Pozole is a traditional Mexican soup or stew. It's prepared with shredded lettuce or cabbage, chile peppers or chili powder, garlic, onion, radishes, avocado, salsa, or lime juice. Since pre-Columbian times, the stew has been popular throughout Mesoamerica, and it is presently eaten as a daily dish as well as a festive dish in Mexico and neighboring countries.
Pozole can be made in a various methods, but they all have a base of boiled hominy in broth. The basis is usually pork, although it can also be chicken broth. Beans are used in vegetarian cuisine instead of meat. A slow cooker can be used to cook the meat.
---
Pork Chile Verde
Pork Chile Verde is a Mexican pork stew with onions, green enchilada sauce, jalapenos, and other seasonings, such as bell peppers or smoked paprika. It's delicious on its own or can be used as a filling into a warm tortillas with sour cream, grated cheese, and olives.
---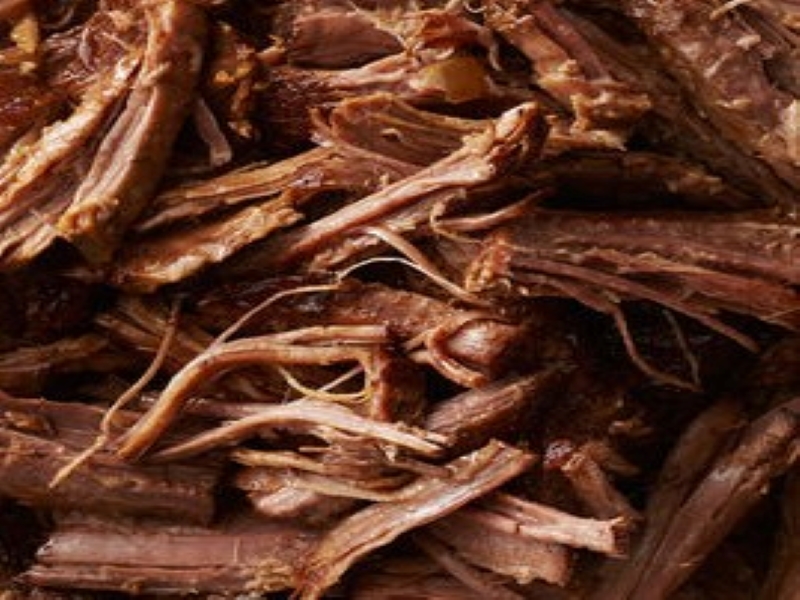 Barbacoa
It typically pertains to meats, such as whole sheep or goats slow-cooked over an open fire or, more traditionally, in a hole dug in the ground covered with agave (maguey) leaves, although it may also refer to meat steamed until tender in the present day. This meat is recognized for its high fat content and robust flavor, and it is frequently served with onions and cilantro (coriander leaf).
In Mexico, beef barbacoa is one of the most popular dishes. Barbacoa is traditionally served on warm corn tortillas with salsa verde or green salsa for enhanced flavor. The tacos are frequently garnished with sliced onions and chopped cilantro.
Barbacoa is also sometimes consumed with a traditional dish called "yiki" in the Oaxaca region of Mexico, which is a stew consisting of diced maize, chilis, and water with avocado leaves, salt, and spices. The method of preparing for this stew begins the night before it is to be eaten. This softens the corn and removes the thin covering of shell. The stew has a unique appearance and flavor. Cooked goat liver is sometimes added to the stew as a garnish.
---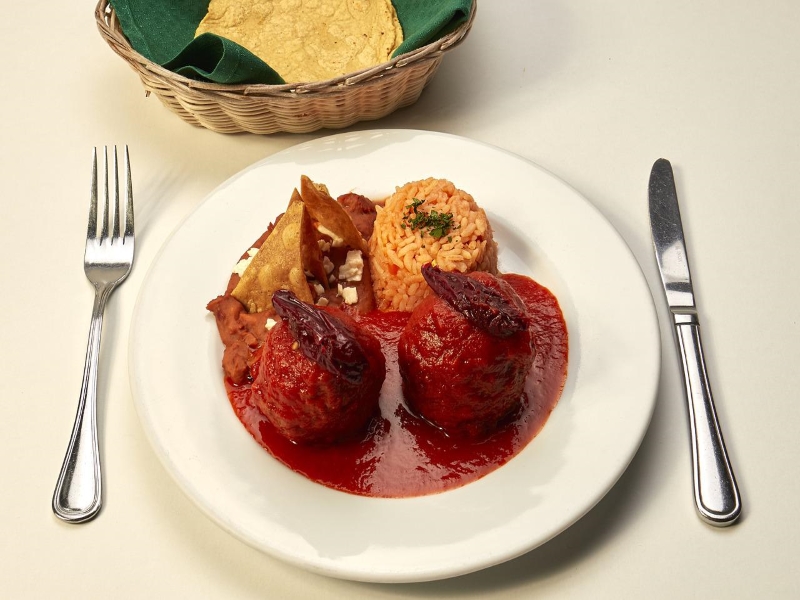 Albondigas Mexicanas Or Mexican Meatballs
Mexican meatballs are a rich, hot dish that can be cooked any day of the week. The vital component of this dish are albondigas, which is the Spanish name for meatballs, which are drenched in a thick, smoky chipotle salsa that will have everyone asking for more.
These meatballs from Mexico are served as an entrée with rice, a light broth, and veggies, or with a mild chipotle paste.
---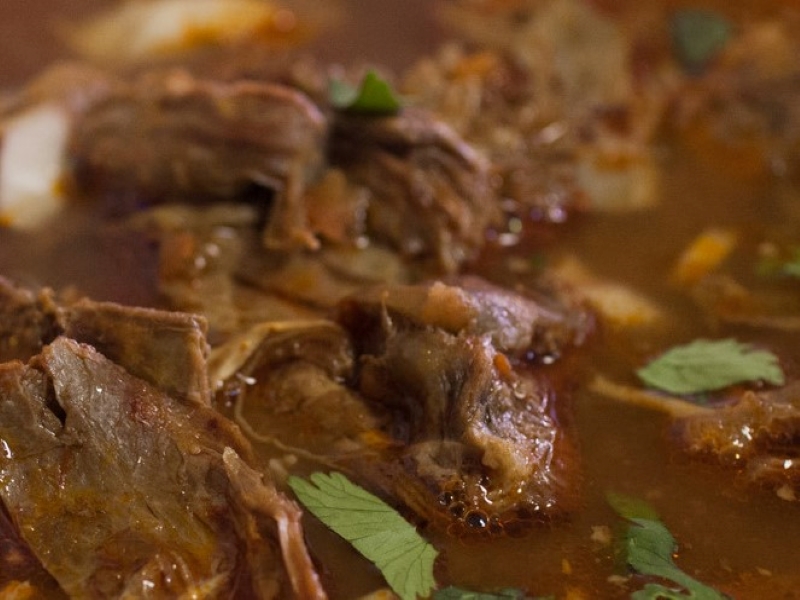 Birria
Birria is a Jalisco state-based Mexican dish. It is a slow-cooked goat stew or soup made with adobo-style goat meat, cumin, garlic, bay leaves, and thyme, and cooked at a low temperature. Unlike barbacoa, which is cooked underground, birria is cooked in a pot over a long period of time (olla). Goat can be substituted with beef, sheep, lamb, or vegan meat substitutes. Season to taste and top with onion, cilantro, and lime. It's usually served with homemade tortillas particularly on special occasions such as, New Year, Christmad, and wedding.
---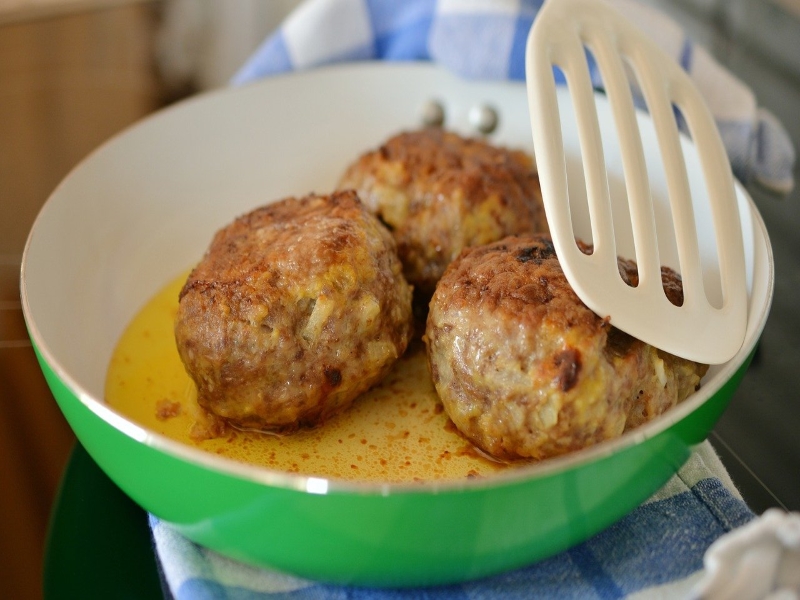 Pan Fried Meatballs Or Croquetas de Carne de Res
The pan fried meatballs is loaded with onion and cilantro in the Mexican style. This simple dish can be modified to one's preferences. Serrano chile, garlic, crumbled queso fresco, or even minced chipotle chiles are all good options.
The rice isn't combined in with the ground beef in these meatballs, and each meatball doesn't contain a bit of hard-boiled egg in the center like in traditional albóndigas.
---
Chiles En Nogada
Chiles en nogada is a Mexican recipe consisting of poblano chiles stuffed with picadillo, (which is made of shredded meat, aromatics, fruits, and spices), and covered with a walnut-based cream sauce known as nogada, pomegranate seeds, and parsley, and served at room temperature.
The traditional perios for cooking and eating this dish in Central Mexico is August and the first half of September, when pomegranates starts to appear in the region's markets and the country's independence celebrations begin. The dish's coloration—green chile, white sauce, and red pomegranate, adds to the patriotic associations, as these are the primary colors of Mexico's flag.
---
Fajitas
A fajita is any grilled meat made with peppers and onions on a flour or corn tortilla. The phrase originally referred to skirt steak, the first cut of beef used in the dish. Chicken and other cuts of beef, as well as vegetables instead of meat, are popular substitues to skirt steak. In restaurants, the meat is generally prepared with onions and bell peppers. Various toppings such as shredded lettuce, salsa, sour cream, pico de gallo, guacamole, refried beans, shredded cheese, and chopped tomatoes are popular. The dish is also known as arrachera in northern Mexico.
---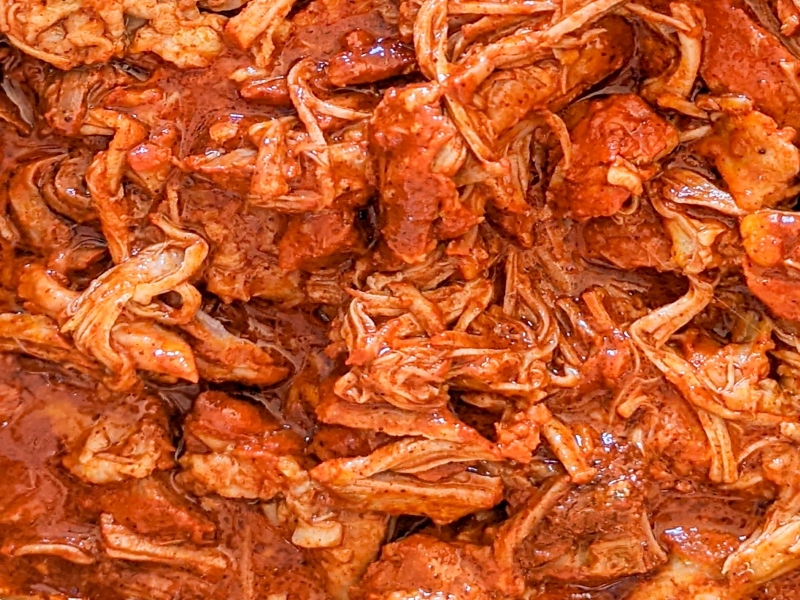 Cochinita Pibil
Cochinita pibil is a pork dish from Yucatan, Mexico. The pork is marinated with annatto paste, acidic citrus juice (usually bitter orange juice), and garlic. It's slowly baked, then shredded and prepared with shallots, pickled onions, salsa, and roasted veggies over tortillas, tacos, or on its own. The meat is roasted in a pib while covered in banana leaves, giving it a vibrant burnt orange color.
---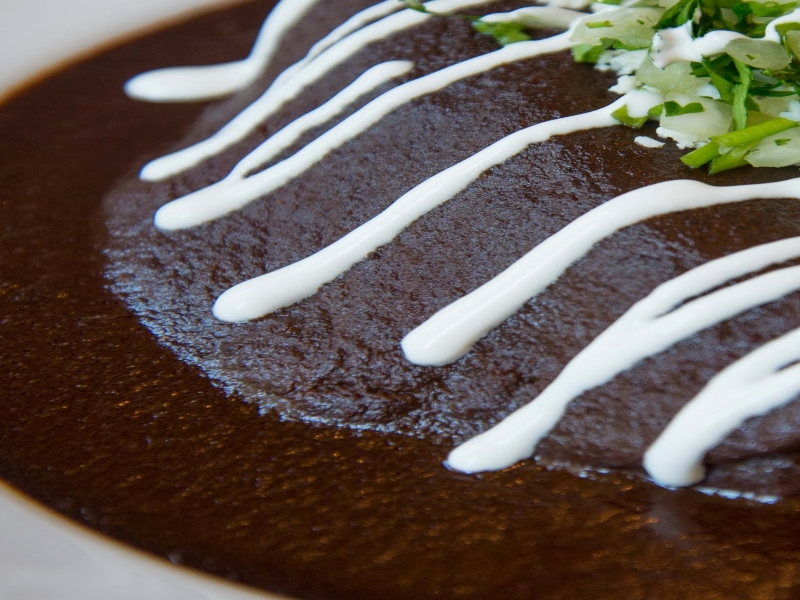 Enmoladas
Enmoladas are basically enchiladas with mole sauce on top. Enchiladas can be stuffed with different ingredients, but the most common and a winning combination is chicken and shredded cheese. The tortillas are fried first, then coated in warm mole sauce before being filled with chicken and cheese.
Enmoladas can be topped with sliced onions and chopped coriander before serving. This is definitely a delectable Mexican recipe.
---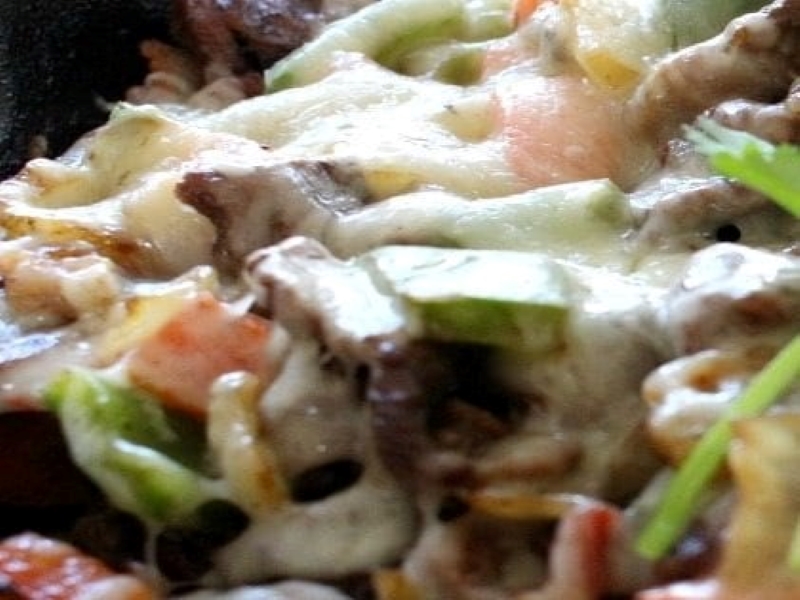 Alambre
Alambre is a popular dish in Mexican cuisine made with grilled beef, chopped bacon, bell peppers, onions, cheese, salsa, and avocado in certain versions. It's commonly presented with tortillas cooked from scratch, either corn or flour. Beef is the most popular ingredient, however other meats like as chicken and pork are sometimes used. In some instances, chopped ham or chorizo can be used as a substitute instead of bacon. Alambres are famous in various regions of Mexico, particularly in Mexico City and Oaxaca, as well as among Mexican-Americans throughout the United States.
---
How To Make Shredded Beef Tacos
Ingredients
1 large white onion
1 1/4 lb. of skirt steak
1 tablespoon Worcestershire sauce
3 cloves garlic
12 sprigs cilantro
12 to 16 small tortillas taqueria size
2 cups preferred salsa
Instructions
In a pot, combine the meat, 1/2 onion, and garlic. 1″ of water should be added. Allow the water to a boil, then decrease to a low heat and continue to cook for at least 1 hour. When you can pull the flesh apart with your fingers, it is cooked.
Meat should be sliced into 2″ to 3″ strips. Then, using your fingers, tear the meat into thin strips.
In a large skillet, heat 2 tablespoon of cooking oil, then add the shredded beef. Stir in the beef and cook for 2 minutes, or until it begins to brown.
Add 1/4 cup of the meat, and 1 tablespoon of Worcestershire sauce, and stir. Lower the heat and continue to cook until the liquid has almost fully dissolved.
For the garnish, take the cilantro stem and throw it. Chop the cilantro very finely. Then, chop the remaining 1/2 white onion, and slice the limes.
On a comal or griddle, warm the tortillas.
Put 2 tablespoons of shredded beef on each tortilla. Add chopped onion, cilantro, a squeeze of lime, and a dollop of your favorite salsa to finish.