Have you tasted Turkmen cuisine before? Turkmen cuisine is comparable to that of Central Asia cuisine. Plov or pilaf is a core dish that is often eaten at special occasions. Mutton chunks, carrots, and rice are fried in a huge cast-iron pot resembling a Dutch oven. There are different kinds of meat dishes in Turkmenistan, an example of their dishes are boiled and stewed meat. The majority of Turkmen are Muslims, so they don't usually eat horse meat and pork.
The most popular Turkmen meat dishes are discussed in this article. Continue reading and scroll down to learn more about these delicious Turkmen dishes.
Turkmenistan Meat Dishes
Pilaf
Pilaf is a meal that requires simmering the grains in stock or hot broth, adding spices and other ingredients like vegetables or meat(lamb), and using a method to achieve cooked grains that do not stick together.
Turkmen pilaf is usually made with lamb, and the rice is flavored with various spices, salt and pepper, chopped onions, thinly cut vegetables, and fresh or dried fruit. Roasted pork slices are cooked with onions and carrots before being boiled with rice until it turns a bright golden color. Pilaf is customarily eaten with one's hands and offered as the main dish at festive dinners.
---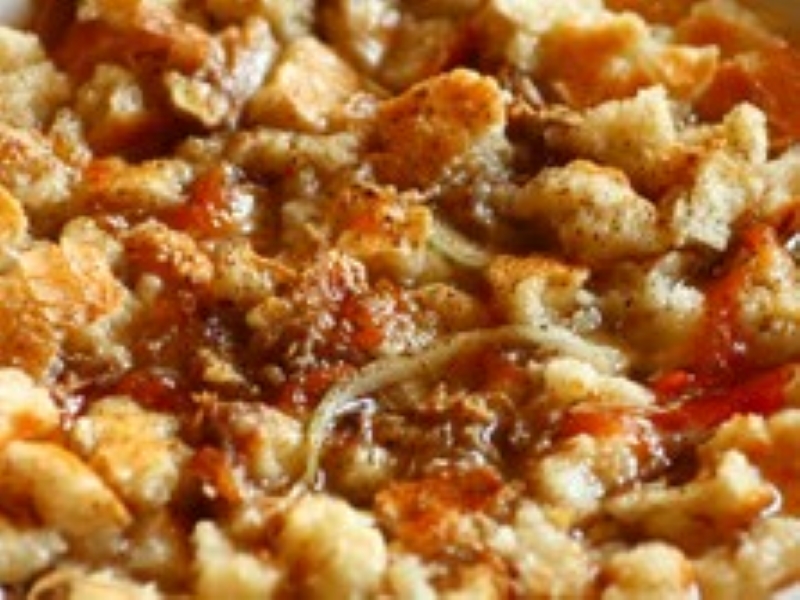 Dograma
Fresh lamb meat, onion, and dry flatbread "dograma chorek" or "petir" are the basic ingredients in Dograma. The fresh bread is made in traditional clay oven, called tamdyr, and the boiling fresh mutton is cooked individually. The bread is then cut into little pieces and combined with slices of onion and shredded meat, a task that frequently includes the entire family, with neighbors invited as well. Each diner has their dograma poured into a bowl and coated in boiling broth.
On important events, such as weddings and religious holidays like Kurban Bayrami, the traditional dish is commonly served. This is sometimes recognized as the national dish.
---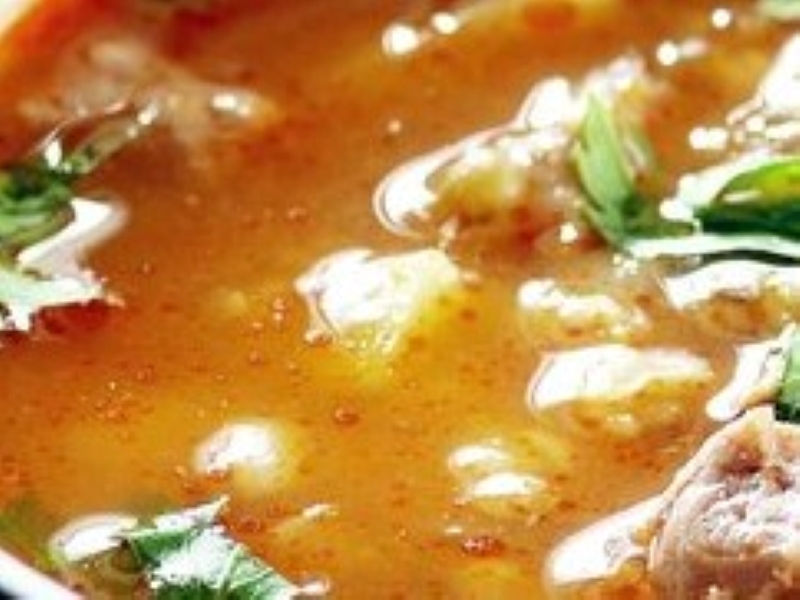 Asma çorba
A traditional Turkmen soup dish that many Turkmens eat on a regular basis all year. In a bowl, lamb broth, boiled vegetables, such as tomatoes potatoes, fried onions, and carrots are combined with boiled lamb flesh and bones, then to enhance the taste of the dish, salt and pepper is added. Bay leaves are sometimes added for flavor. Turkmen bread and sour cream are always paired with Asma çorba.
This original Turkmen dish is excellent when served hot right from the pot. This delicious supper, infused with the aromas of meat and veggies, will undoubtedly satisfy your taste buds.
---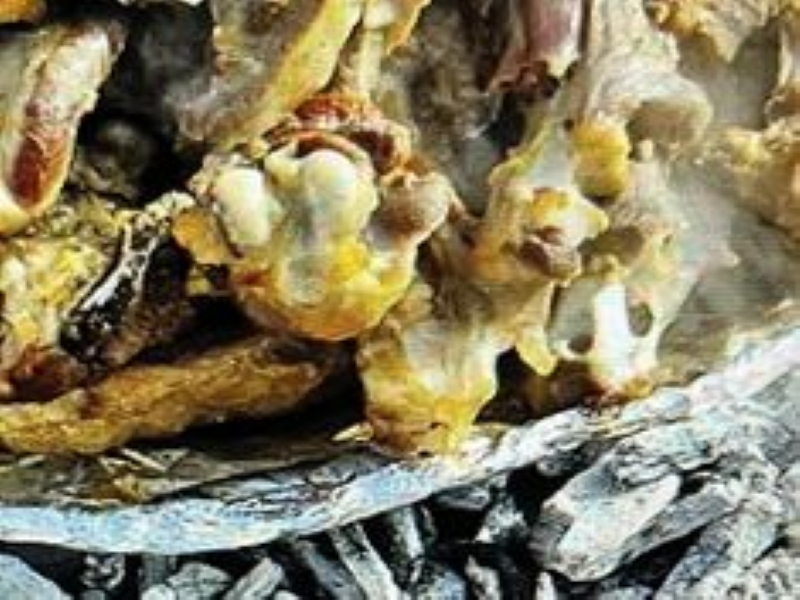 Gazanlama
This ancient dish from Turkmen cuisine is recognized as unique. It is typically made by shepherd with the use of saxahual, a desert bush. Because Gazanlama cannot be prepared in a modern kitchen, one has an opportunity to see the stunning Turkmen desert while eating this feast cuisine.
Parika, salt, and garlic are used in marinating the lamb meat, before being cooked over hot coals and covered with a large cauldron lid that is then placed in slightly wet sand. The meat has a delicious, unique flavor because of the fragrant smoke from the saxahual coals. The aroma of meat grilled over saxahual embers is tough to describe. Gazanlama is a difficult dish to prepare, but it is well worth your effort and time.
---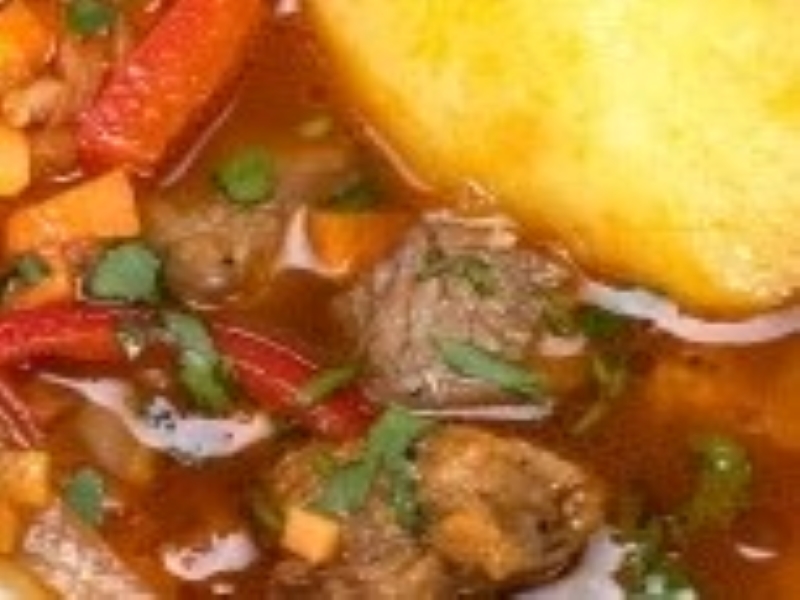 Shurpa
One of the most famous Turkmen and Central Asian soups, Shurpa, is cooked with mutton broth, tomatoes, and potatoes. Additional ingredients are fried onions, flour, carrots, bay leaves, salt, and pepper. The simmered veggies are cooked together. In a bowl, the broth and vegetable mixture are served, with the boiled mutton and a dab of sour cream.
---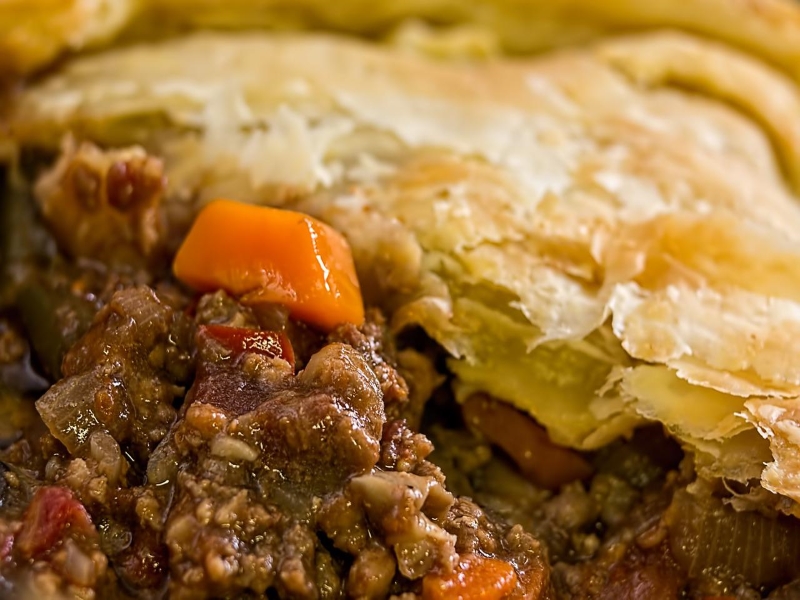 Işlekli
Işlekli is a traditional meat pie prepared by burying it in hot sand and coals. Although işlekli is now baked in an oven, local fans maintain the original method for a more authentic experience.
Meat, sheep fat, and sliced onions and pepper make up the stuffing. Chopped meat produces better outcomes than ground meat. The stuffing is sandwiched between two circular flat dough pieces, which are then pushed together to seal. To allow the steam to escape, a hole is created in the middle of the pie. After that, it's cooked until the top is light golden. The delectable and juicy flavor of this exquisite meat pie is just irresistible.
---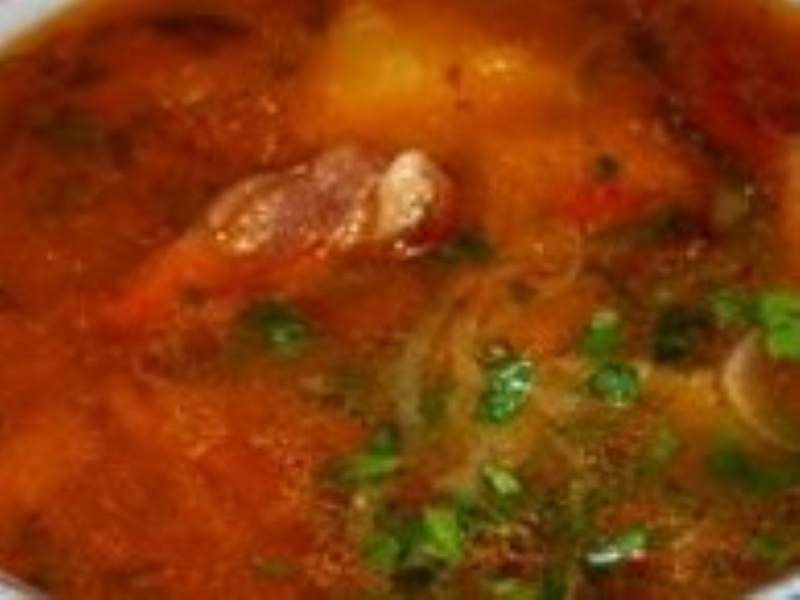 Kovurma
Traditionally, Kovurma was cooked as a way of preserving meat. Kovurma is type of dish in which the meat has been sliced into little pieces and cooked in the fat of the animal. Kovurma is one of the most delicious foods and can either be served hot or cold.
---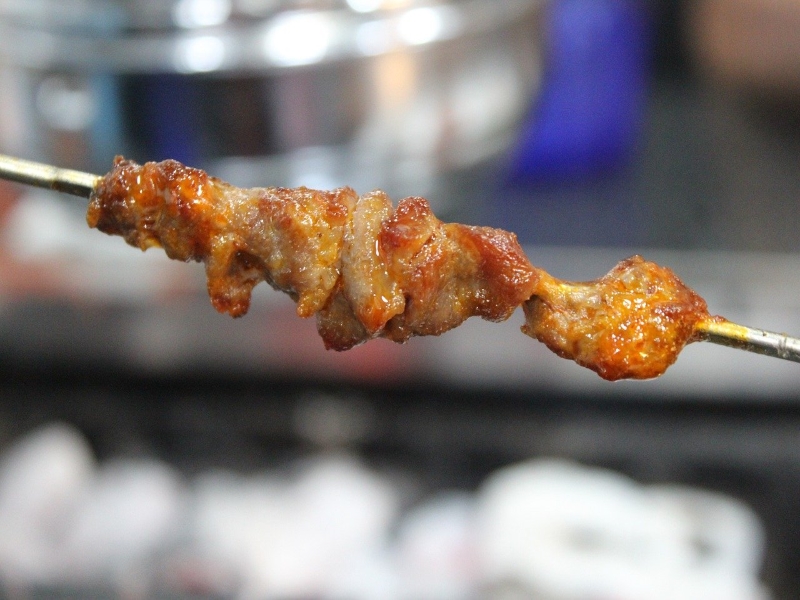 Çişlik
Turkmen çişlik is skewered meat, often lamb, roasted over an open fire constructed of saxahual, a tree-like shrub native to Turkmenistan's Karakum Desert.
It's a recipe that was popular in the former Soviet Union and continues to be popular now.
The secret ingredient in this meal, desert wood saxahual, is what makes it so unique. The aroma of the fire penetrates into the meat, which is cooked over it, allowing the meat to acquire the roasted flavor of the wood. The dish is a famous grilled meat on Turkmen tables, therefore if you're seeking for a different grilled experience, this dish is definitely worth it.
---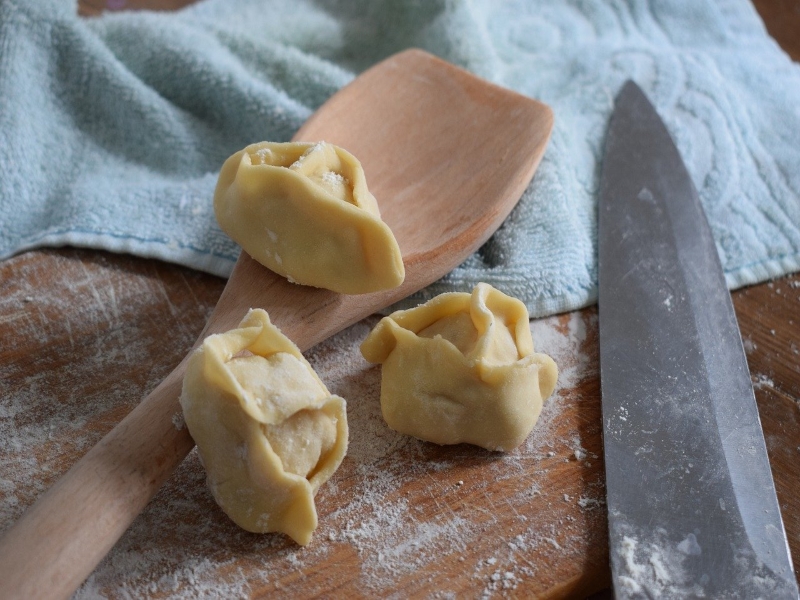 Manti
Manti is a dumpling that is prominent in Turkmen cuisine. Manti is a stuffed dumpling cooked in a multi-level steamer or pan-fried with meat, onions, salt, and ground black and red pepper. The pan-fried variety, served with a yogurt sauce or just with pepper, has a crunchy brown bottom, whereas the steamed version is thick and moist. Manti are quite tasty, regardless of how you want them prepared.
---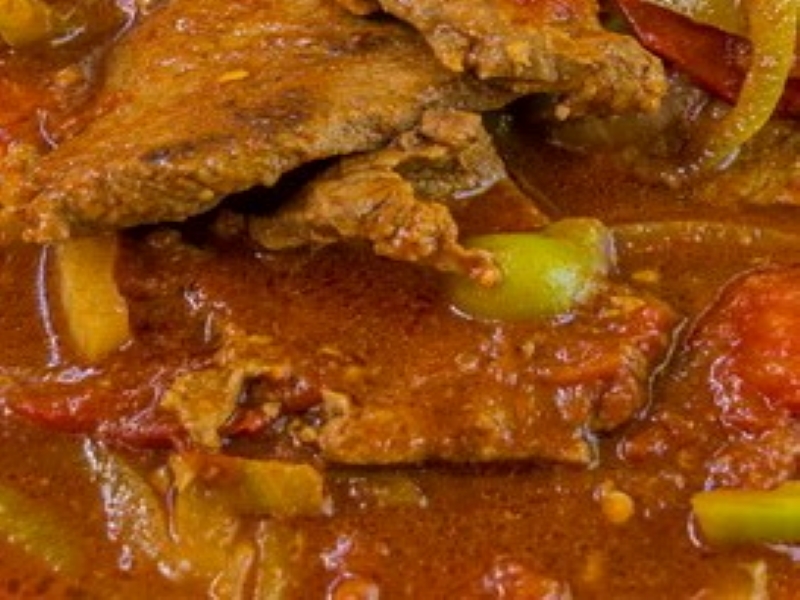 Chekdirme
Chekdirme is a Turkmen traditional dish made of rice, meat, typically mutton or lamb meat, tomato paste or tomatoes, and onions, as well as oil, water, and seasonings including salt, pepper, and turmeric.
This dish is cooked in a Qazan, a cast-iron pot. Small portions of meat are fried in oil first, then onions, shredded roast onions, tomatoes, or tomato paste are placed. The meat is boiled before being added to the rice. When the water level is a knuckle above the rice, the heat is reduced until the rice is done.