Who doesn't love beans and rice? Beans and rice are a classic combination that everyone enjoys. For a quick, tasty, and hearty meal, get a can of black beans and pour them over a cooked white rice. You also have the option to choose brown rice for a healthy meal. Rice and beans, cooked in a variety of ways, form a filling lunch and dinner. Rice and beans have always played an important role in our lives. If you love to eat beans, then you've come to the right site. Continue reading if you want to learn more about the various varieties of rice and bean recipes.
Types Of Bean And Rice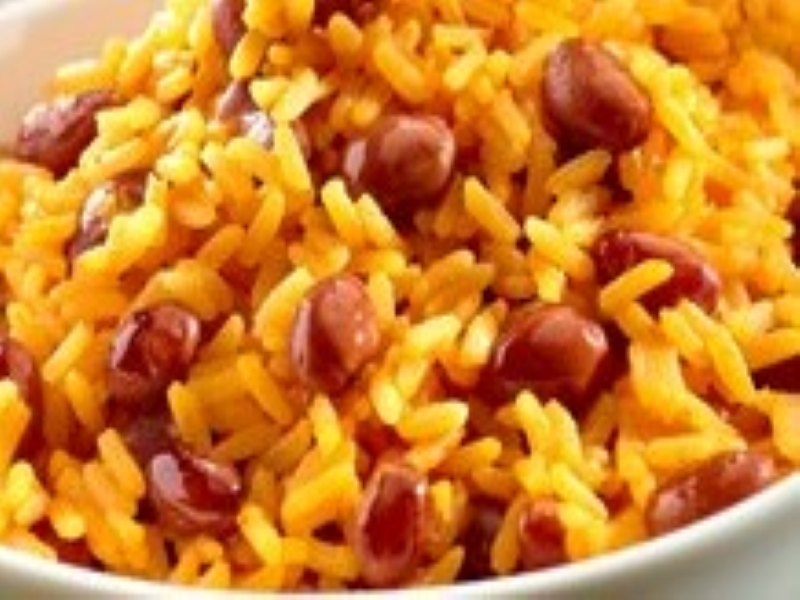 Spanish Red Beans And Rice
Beans and rice are a significant element of most cuisines, especially the Latin American and Mexican recipes we consume so frequently in the United States.
This recipe has its origins in the Spanish version of Mexican food, the Spaniards conquered Mexico and forced people to adopt Spanish culture. As a result, this could be a dish from Spain or from somewhere south of the US-Mexico border.
Everyone in your family will definitley love this rice and bean dish because of its filling and delicious taste. Furthermore, if you have guests at your home, you can serve them to your guests on its own, or if you you wish to offer a meat main dish, the Spanish Rice and Beans recipe may be used as a side dish for those who do not follow any specific diets.
---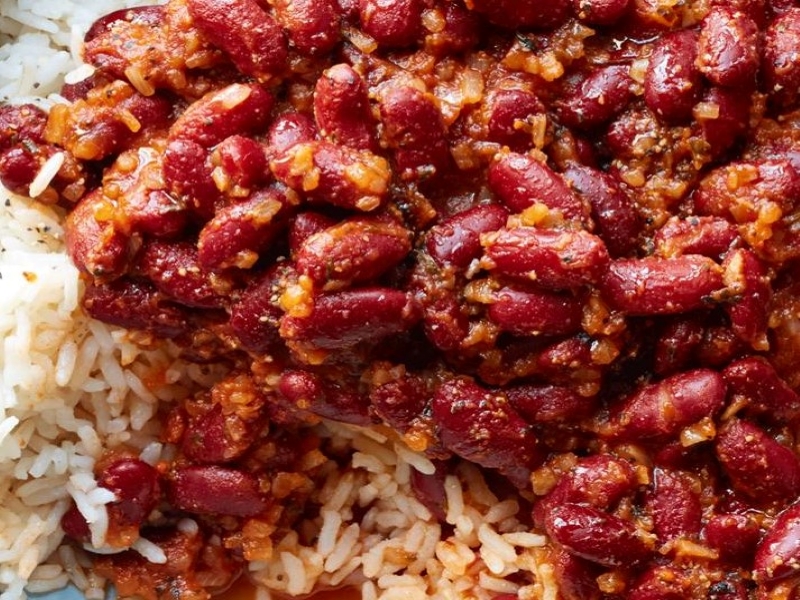 Latin American-Style Red Beans And Rice Recipe
This Latin American dish is not only wonderful but also simple to prepare, taking only 10 minutes. It is an easy dish to prepare and it's a healthy option that blends sodium-free tomato sauce and adobo seasoning, inspired by Puerto Rican dry spice blend that adds a rich depth of flavor.
---
Mexican Tomato Rice And Bean Dishes
This classic Mexican tomato rice and bean meal uses components that you probably already have in your kitchen. It's not only quick and easy, but you can leave out the jalapeño if you don't like spicy foods. This is an excellent lunch for a chilly day.
---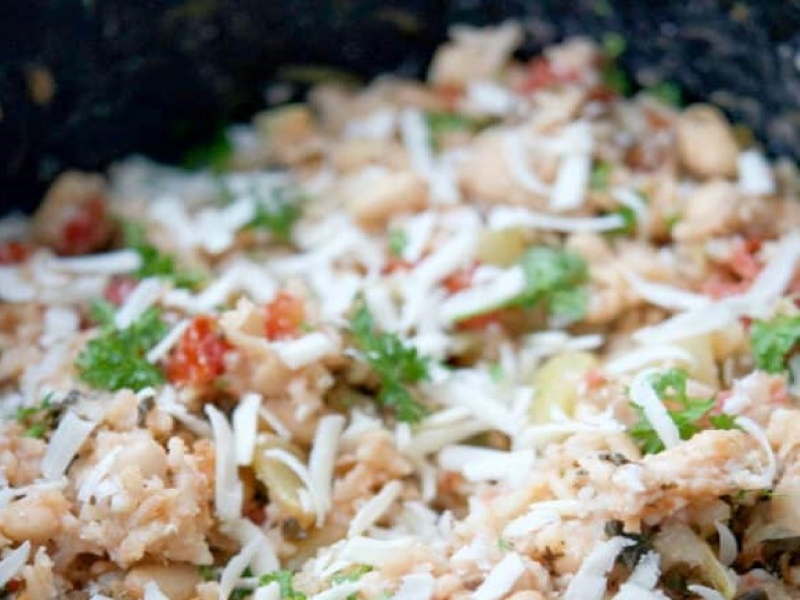 Italian-Style Vegetarian Rice And Beans
In this less-than-15-minute, you can create an Italian-Style Vegetarian Rice and Beans. Cannellini beans and rice are are the main ingredients. This recipe is perfect for vegetarian, vegan, and gluten-free side dish. Sautéed tofu or seitan can be added to make it a more substantial but still vegetarian dinner.
---
Brown Rice And Red Beans
It uses brown rice for a healthier meal. Making beans is easy. This simple dish is given an Asian twist with the addition of soy sauce. It also uses sherry and balsamic vinegar to make a bland food into something delectable.
---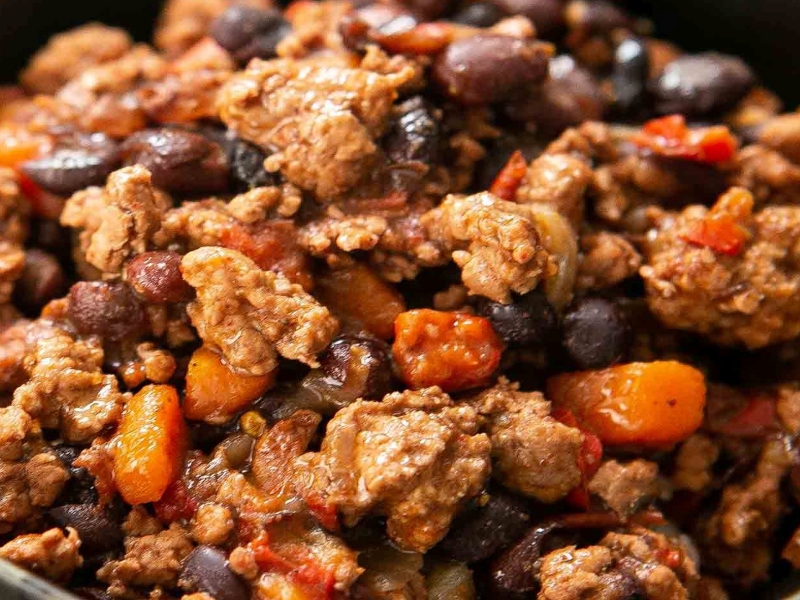 Black Bean Turkey Chili
Even though the recipe for black bean turkey chili does not include rice, you have the option to pair it with brown rice for a heartier stew.
---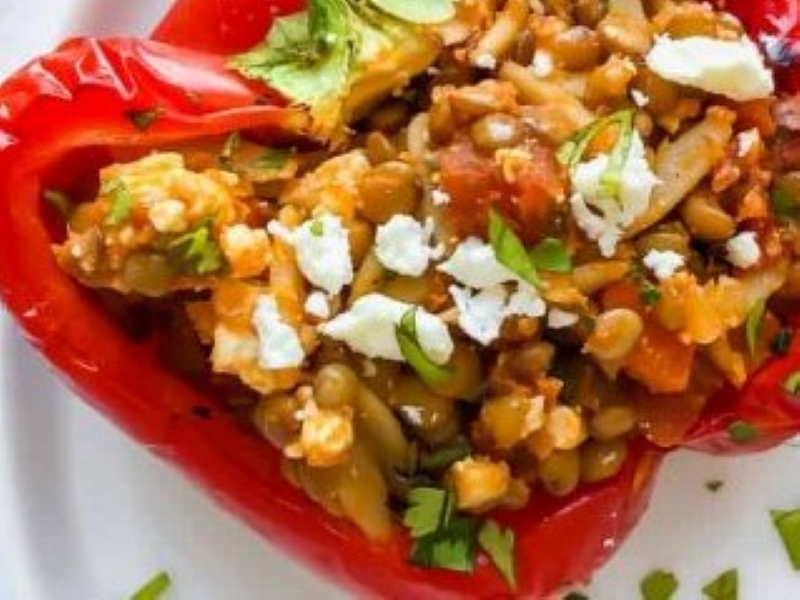 Lentil Stuffed Peppers
Although tortilla chips are required for lentils Mexicanos and pea-stuffed peppers recipe, rice may simply be substituted. You may use the same method to make the pea-stuffed peppers dish below. Substitute the meat with brown rice to make it vegetarian.
---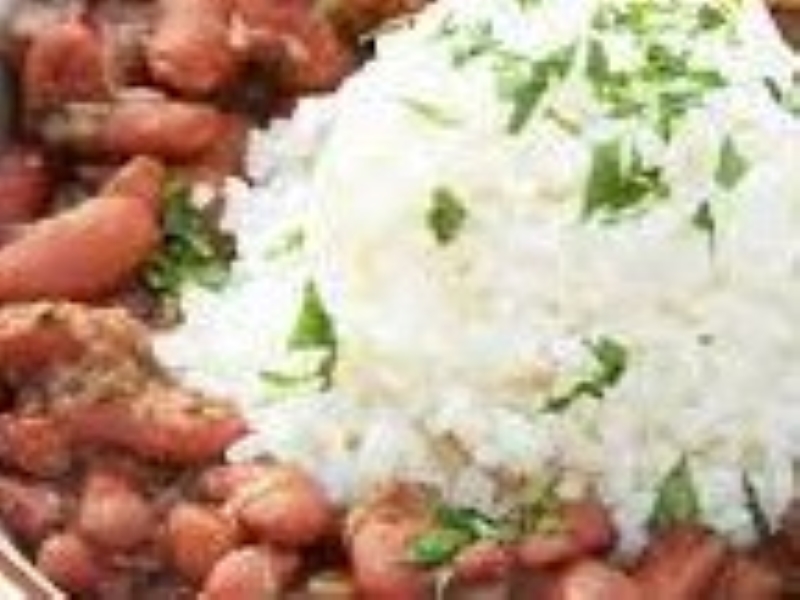 Louisiana Style Red Beans And Rice
This dish's ingredients are red kidney beans that have been soaked overnight. Soaking beans is a healthier alternative to canned beans because it removes all of the sodium and preservatives.
---
Cool Beans Salad
This rice and beans dish is a popular recipe in America. Perfect for backyard picnic table. The ingredients include Basmati rice, kidney beans, black beans, frozen corn, and other components combine to provide a simple meal that may be personalized in a variety of ways. The chilling stage is crucial because it allows the components to soak in the delightful dressing.
---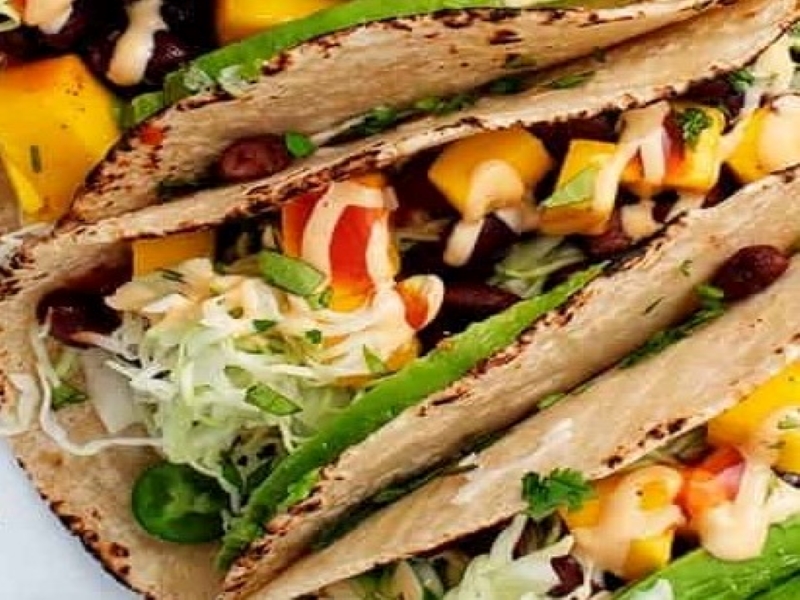 Black Bean Tacos With Mango Salsa And Rice
This black bean tacos recipe can be made without the fish, or the rice and black beans can be served alongside the fish tacos. You can make a cold salad with the mango salsa, black beans, and rice, which is really a quick and easy dish for dinners.
---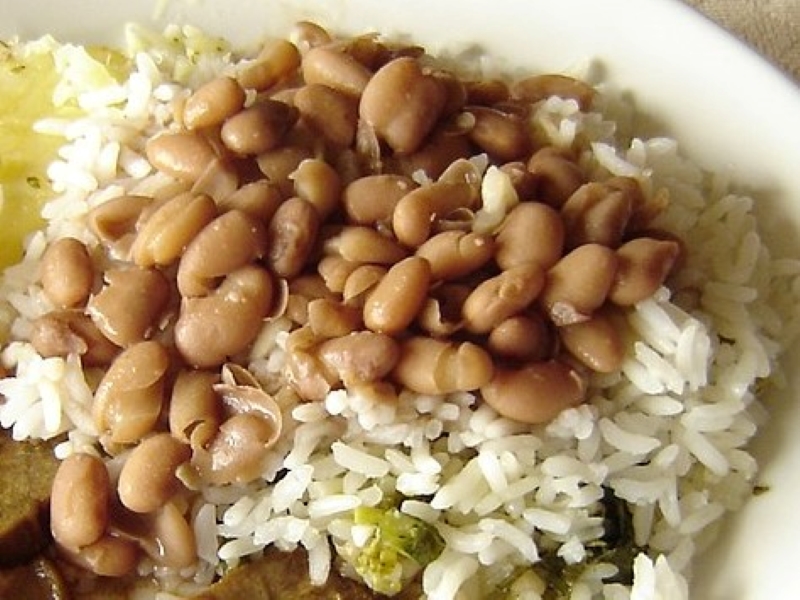 Stewed Pinto Beans With Smoked Trout
If you want a quick lunch, this recipe is a good choice. This dish, which is a smoky stewed beans and is best served over rice. You also have the option to make it a vegan or vegetarian meal.
---
Caribbean Pigeon Peas And Rice
The ingredients in making this dish are very affordable and readily available. The addition of coconut milk gives it a creamy texture and adds flavor to this rice with pigeon peas recipe, which uses some of the most basic ingredients.
---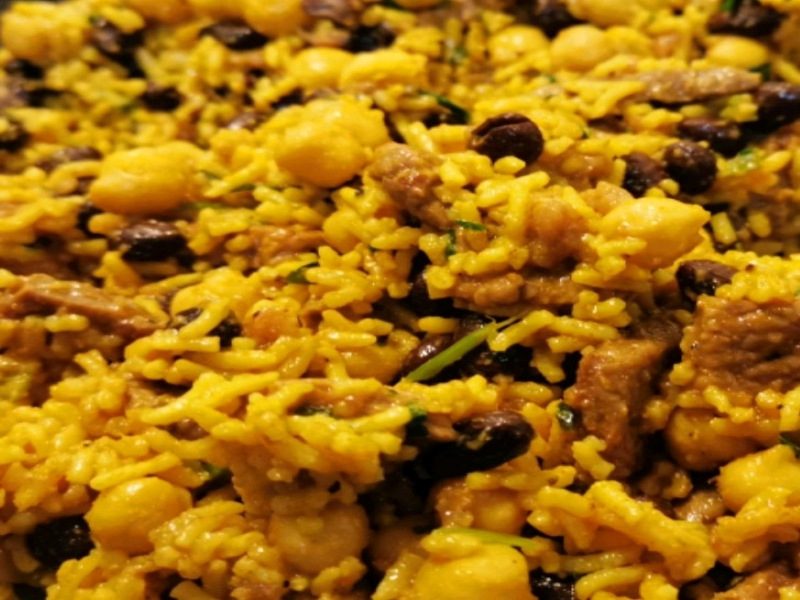 Middle Eastern Rice With Black Beans And Chickpeas
To enhance the taste of the dish, coriander, garlic, cumin, turmeric, and cayenne pepper are added. Ground turkey, black beans, chickpeas, and basmati rice are the main ingredients. Optional ingredients like fresh cilantro and parsley, as well as pine nuts, also add flavor the dish.
---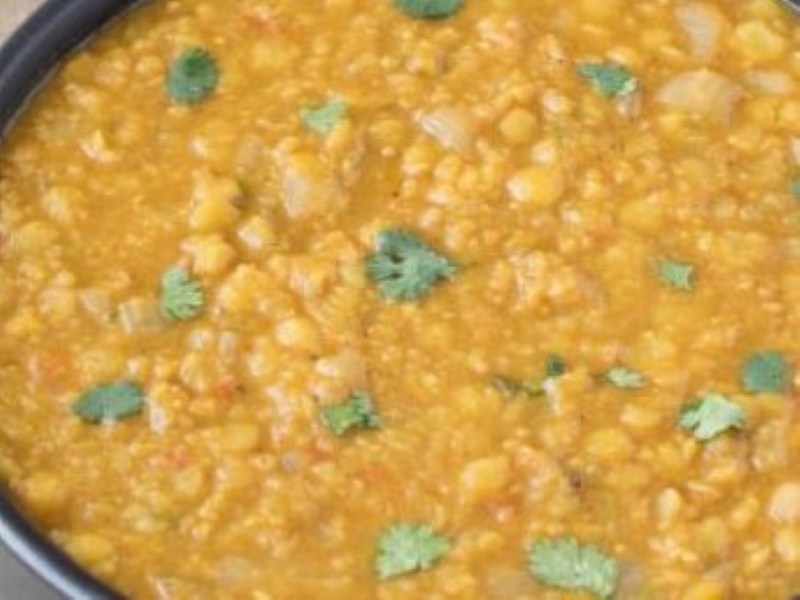 Indian Dal
Indian Dal is one of the most popular Indian meals. The recipe calls for classic ingredients. You can find the seasonings and spices in the grocery store's international section.
---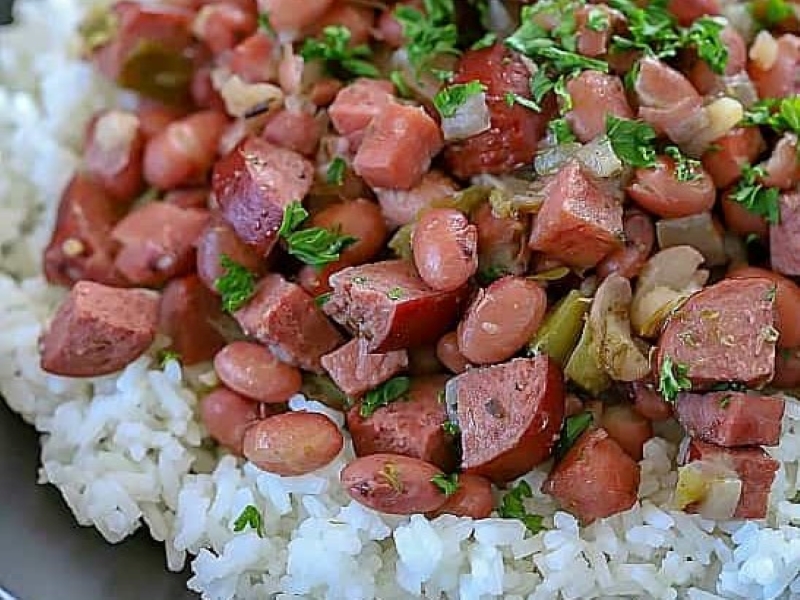 Cajun Red Beans And Rice
Cajun red beans and rice is a traditional way to prepare beans and rice, and the andouille sausage adds a distinct taste to the dish. If you are going to a dinner with your friends or family, this is a delicious and inexpensive dinner to bring.
---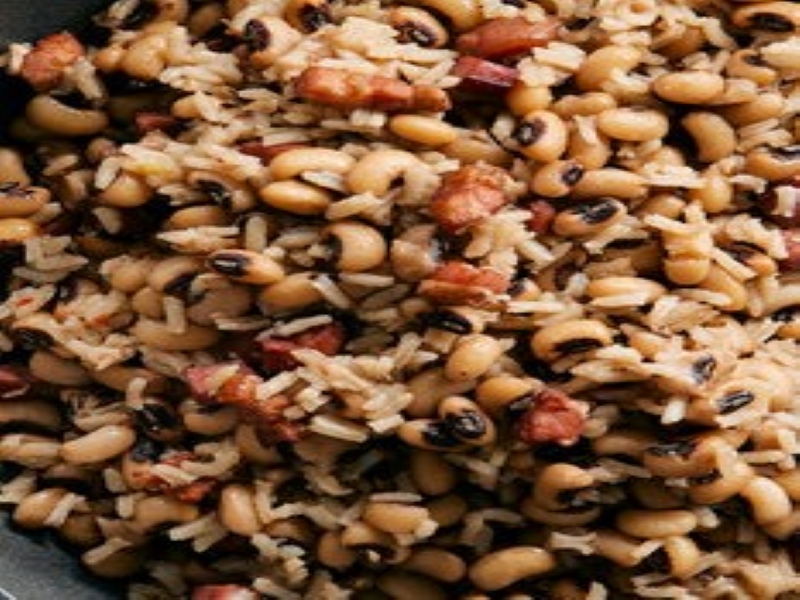 Black-Eyed Peas And Rice
Black-Eyed Peas and Rice is also known as Hoppin' John. The main ingredient is either ham or bacon, you can use turkey bacon if you want a healthier meal. Basically, the ham or bacon is simmered and it goes well with collard greens.
---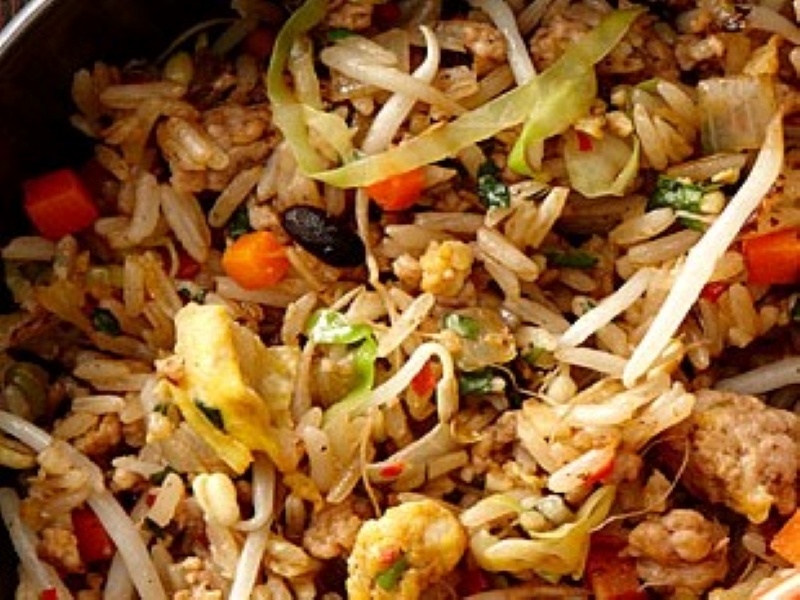 Asian-Style Fried Rice and Beans
Brown rice and garbanzo beans form the base of the dish, which is spiced up with cilantro, lime, and pineapple. The dish is stir-fried and can definitely satisfy your cravings for a weeknight meal.
---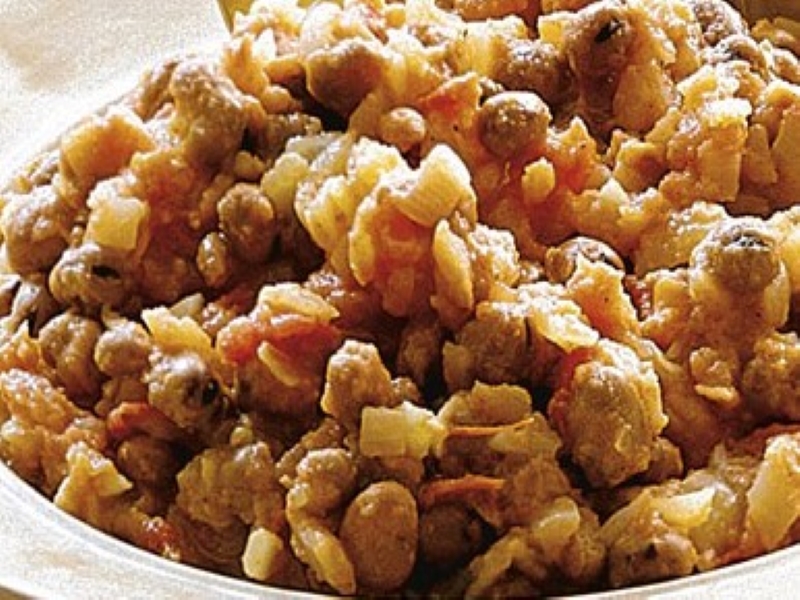 Middle Eastern Fava Beans
This Middle Eastern recipe uses fava beans which can be tough to find, by unless you go to a specialized foods market. During specific seasons of the year, some co-ops and health food stores will have them in stock. This recipe for fava beans with potatoes and saffron rice is a classy addition to your nightly dinner if you can obtain fresh or canned fava beans.
---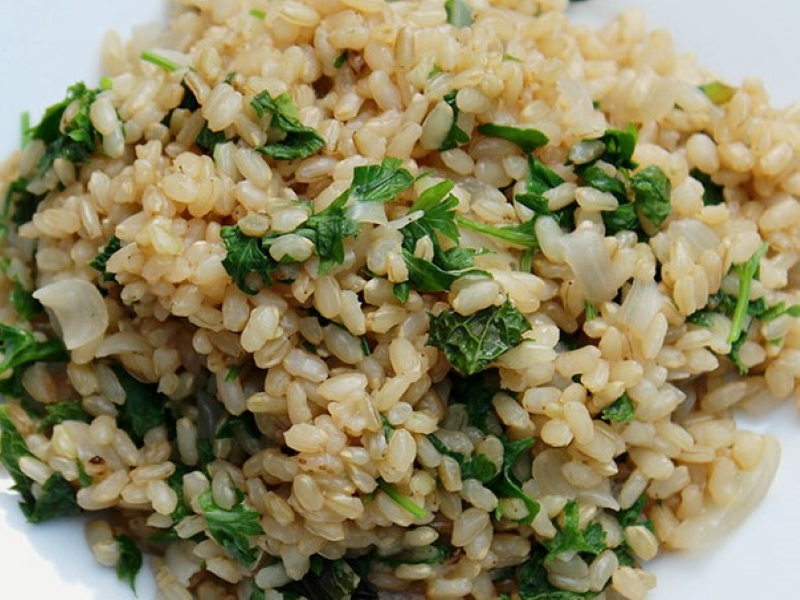 Green Beans With Brown Rice and Garlic
One of the most basic recipe on the list is Green beans with brown rice and garlic. It's an excellent choice if you want to keep your meals simple, and enjoy garlic.
---
Peruvian Beans And Rice
The dish is believed to have started as a simple method for Peruvians to use up leftover rice and beans. Leftovers are mixed with cooked, seasoned Canary beans and then fried in a wok to form a large patty. Usually, served with the original Peruvian salsa, the cooked rice and beans can also be eaten with leftover meats, or a fried egg.
---
Cowboy Beans And Rice
A recipe that can easily be made at your kitchen. Beginning with a pan and finishing in the oven, you may make this dish right in your own kitchen. This recipe is a simple version that uses onions, chili powder, and chopped chilies for flavor.
---
Jamaican Red Beans and Rice
This vegetarian, dairy-free, and gluten-free recipe uses coconut milk, thyme, scallions, and scotch bonnet peppers. It may be served as a side dish or as a meatless main dish with an avocado-tomato salad, according to Skinnytaste.
---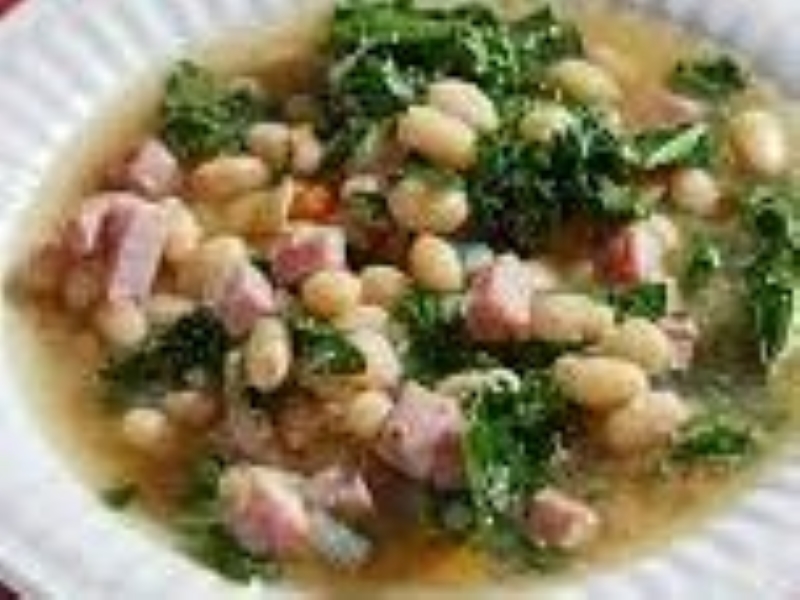 Scandinavian Navy Bean And Rice Stew
The use of lemon juice and fresh dill in this dish from the Michigan Bean Commission gives kidney beans and long-grain white rice a somewhat unexpected flavor twist.
---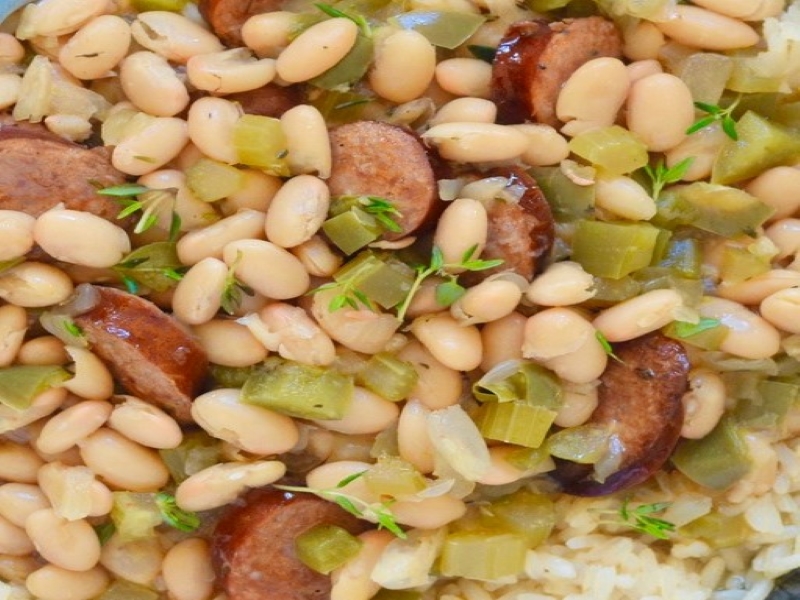 South Louisiana-Style White Beans And Rice
The main ingredients smoked or andouille sausage, creole seasoning, celery, onion, and bell pepper give the recipe from the American South its regional heritage.
---
Bandeja Paisa
Bandeja Paisa is a traditional dish made with red beans, pork, white rice, carne molida (ground meat), chicharrón, fried egg, plantain (plátano maduro), chorizo, arepa, hogao sauce, black pudding (morcilla), avocado, and lemon. A plate or a tray is used to serve this classic dish.
---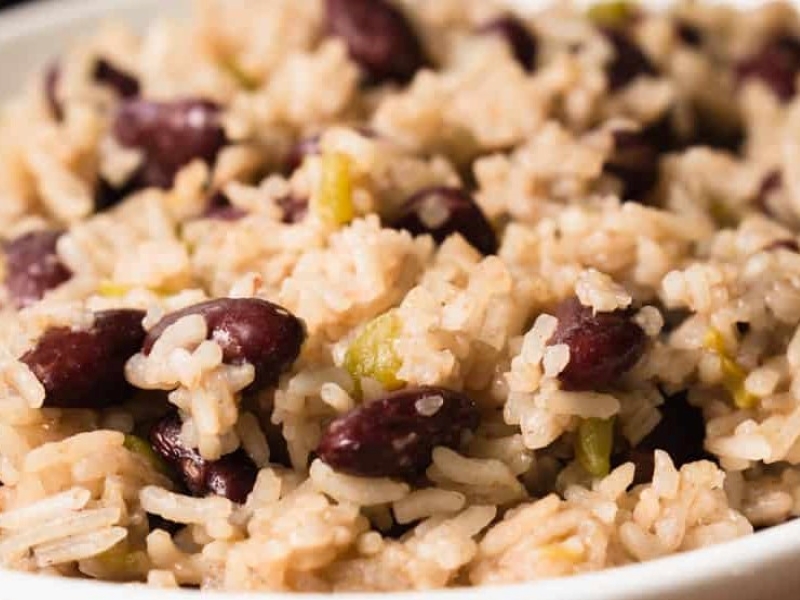 Red Beans And Rice By Minute Rice
With this Red Beans and Instant Rice meal from Minute Rice is delicious. The dish is really simple and can be made with only a few ingredients. You have the option to put hot sauce on it as well.
---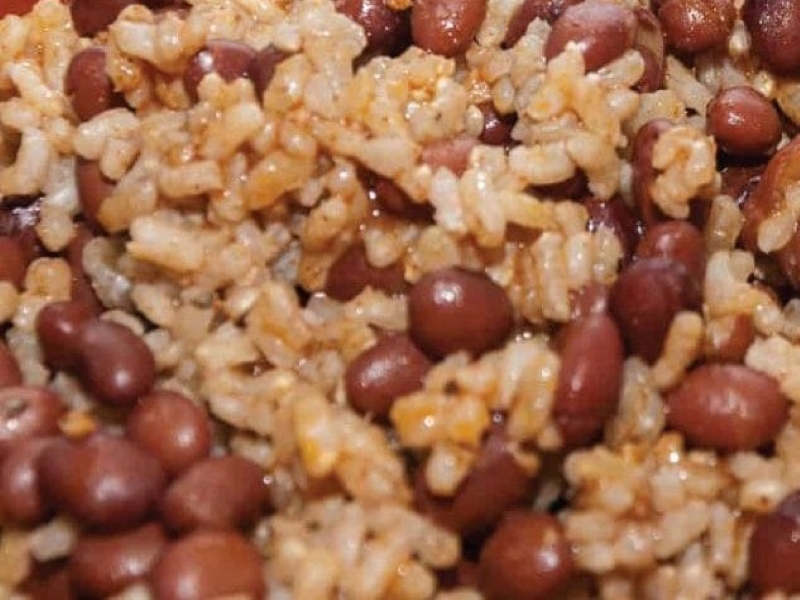 Smoky Pinto Beans And Brown Rice Soup
This vegan and gluten-free pinto bean and rice soup recipe is excellent. To make it more exciting, the soup can be topped with sour cream and chopped onions, or serve it with jalapeno cornbread.
---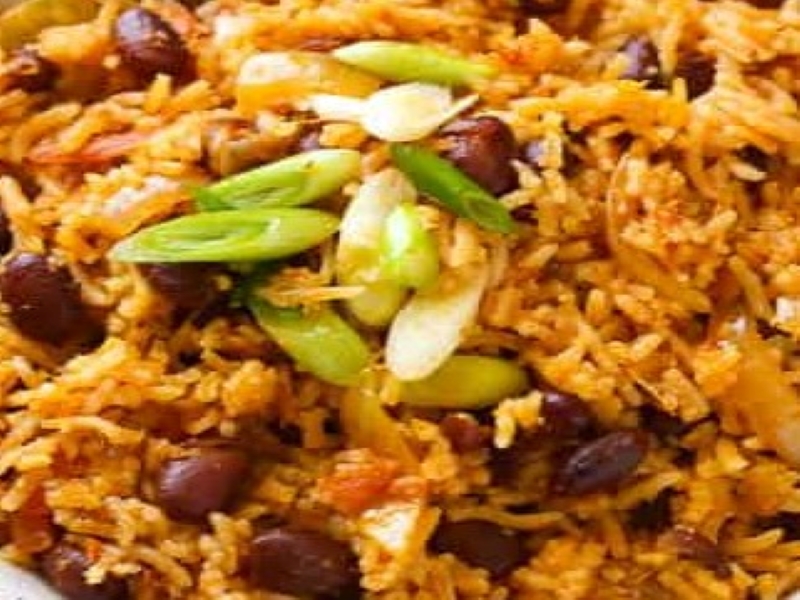 African Rice And Beans
This rice and beans recipe has a spicy taste. It is seasoned with thyme, onions, smoked paprika, and garlic. This recipe is from the Immaculate Bites. You also have the option to add crayfish in this meal. The site, Immaculate Bites also emphasizes that the rice and beans can equally be eaten with stew or vegetables.
---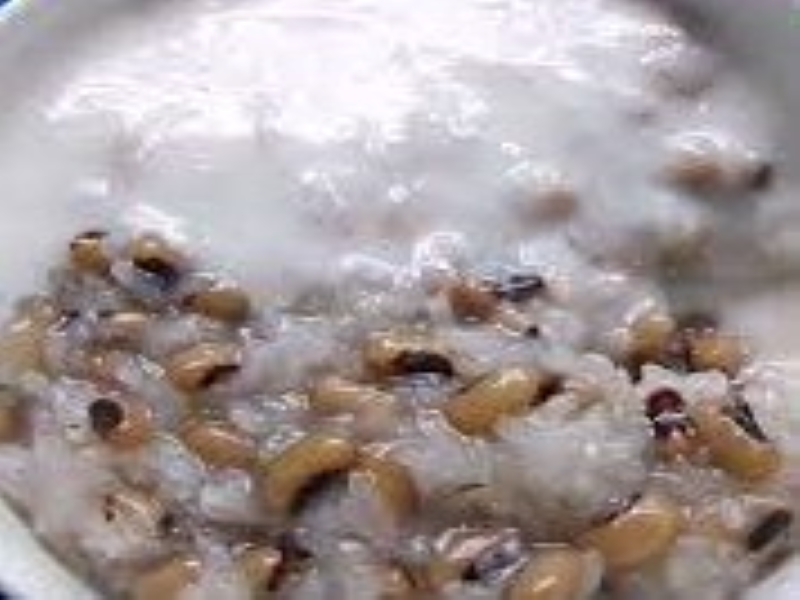 Vietnamese Black-Eyed Peas and Sweet Rice Pudding
This black-eyed pea and sweet rice pudding, like the sticky rice balls, gives a plethora of potential for creativity. Tapioca, lotus seeds, taro root, crunchy seaweed, or cinnamon and vanilla are some of the optional ingredients listed at the bottom of the recipe.
How To Make Red Beans And Rice Dish
Is red beans and rice meal your favorite recipe? Even though the ingredient list is overwhelming and extensive, it is simple to prepare.
Overview Of Common Ingredients
Andouille Sausage
It has the signature smokiness that red beans and rice are known for. If you can't find andouille, kielbasa will suffice. Fry the slices in oil until they are gently browned.
Celery, Onion, And Bell Pepper
The sacred triad of Cajun and Creole cuisine: celery, onion, and bell pepper are added next. These herbs help to enhance the flavors.
Spices
You have the option to add spices or remove other spices to suit your preferences. To acquire the most flavor, it is best to use cajun seasoning, cayenne pepper, cumin, paprika, tomato paste, and dried Italian herbs. To produce those flavors, fry your sausages and vegetables in those spices.
Water
In most recipes, water is used instead of chicken broth. With that delectable ham hock, you won't need it.
Ham Hock
Ham Hock makes a fantastic stock for red beans, resulting in juicy meat. When the meat is done, tear it with two forks and combine it all together.
Dried kidney beans
Fresh Herbs
Fresh herbs bring everything together. Fresh thyme, bay leaves, and parsley are used to prepare red beans.
Cooking Process
Ingredients
Dried Red Beans (500g)
Andouille sausage, sliced (350g)
Olive Oil (4 tablespoons)
1 large onion (chopped)
Cajun seasoning (1 tsp)
Ground cumin (1/2 tsp)
Ground paprika (1/2 tsp)
1 medium green bell pepper (capsicum), chopped
Dried Italian Herbs ( 2 tsp)
Fresh parsley (1/4 cup), chopped
6 cloves garlic (finely chopped or minced)
Tomato paste (2 tablespoons)
Cayenne pepper
3 sprigs thyme
1 meaty smoked ham hock (500g- 1kg)
Water 6 cups
Bay leaves 2
Green onions, chopped
Salt 1/2 tsp
Black pepper 1/4 tsp
For serving, cooked white long-grain rice
Instructions
Rinse the beans and soak them overnight in a big dish of water. Drain the soaked beans, rinse them, and set them aside until ready to cook.
In a large pot, heat the oil over medium-high heat. Cook, tossing periodically, until the sausage is slightly browned, about 5 minutes. Sauté for 3 to 4 minutes, until onion, bell pepper, celery, and garlic are tender and aromatic.
Next, add Italian herbs, tomato paste, paprika, cajun seasoning, cumin, paprika, cayenne and thyme sprigs. Cook for another minute, stirring periodically.
In a large mixing bowl, combine the water, ham hock, and pre-soaked beans. Sprinkle with a pinch of salt and black pepper to taste, begin with around 1/8 teaspoon. Bring to a boil, then decrease to a low heat setting and cover. Allow to simmer for 1 1/2 to 2 hours, or until beans are cooked, stirring regularly to prevent the beans from sticking to the bottom of the pot.
Remove the ham hock slowly and shred the meat from the bone. Return the meat to the pot and discard the bone.
Add parsley and cook for another 10 minutes. Taste the dish, and adjust the seasonings as needed. Bay leaves and thyme should be discarded. Serve beans with green onions and hot sauce over rice.
Benefits Of Eating Rice And Bean Dishes
Rice and beans are a popular combo in many cultures for a variety of reasons. Rice and beans, whether prepared as a side dish or an entree, have a high nutritional value and are inexpensive, thus they appear on tables in practically every type of household.
Beans
Protein
Protein is an essential ingredient that helps the body maintain and repair itself. Amino acids, the building blocks of protein, are abundant in beans. For vegans and vegetarians, beans are a good source of protein. They also provide fewer calories and saturated fat than other protein sources like meat and full-fat or low-fat dairy.
Folate
Beans are high in folate, which is an important nutrient. Folate is necessary for general health, the production of healthy red blood cells, and the prevention of neural tube abnormalities in a developing fetus during pregnancy.
Antioxidants
Beans are high in polyphenols, which are a sort of antioxidant, according to study.
Antioxidants combat free radicals, which are harmful molecules produced by the body during metabolism and other bodily functions.
Free radicals can damage cells, resulting in a variety of disorders. Antioxidants aid in the removal of free radicals from the body. Antioxidant-rich foods, such as beans, can help the body fight sickness in this way.
Promotes Heart Health
People who always eat beans may have a lower risk of dying from a heart attack or other cardiovascular issue. People have replaced higher fat animal meat proteins with beans, which was one reason for the drop in cardiovascular risk.
Cancer Risk Is Reduced
Beans have been shown in several studies to have antioxidants and anti-inflammatory agents. These effects may help to lower cancer risk.
Diabetes And Glucose Metabolism
Beans may aid in the stabilization of blood glucose levels or possibly the prevention of diabetes. Beans have a lot of fiber, which can help reduce blood sugar levels.
A high-fiber diet may help to lower the risk of type 2 diabetes. There was also evidence that it can decrease blood sugar levels.
Gut Health Improvement
Beans, particularly black beans, improve gut health by raising the amount of beneficial microorganisms and boosting intestinal barrier function. This could aid in the prevention of disorders associated to the gastrointestinal tract.
Nutrition Facts White Rice
Over half of the world's population eats rice as a staple diet. It is the primary source of dietary energy in 17 Asian and Pacific countries, 9 North and South American countries, and 8 African countries.
Cooked unenriched long-grain white rice has a water content of 68 percent, a carbohydrate content of 28 percent, a protein content of 3 percent, and very little fat. It includes no micronutrients in significant amounts, with all less than 10% of the Daily Value. A 100-gram reference serving offers 130 kilocalories of dietary energy and contains no micronutrients in significant amounts, with all less than 10% of the Daily Value. Cooked short-grain white rice contains modest levels of B vitamins, iron, and manganese (10–17 percent DV) per 100-gram serving and delivers the same dietary energy.
The USDA provides the nutritional information for 1 cup of cooked, enriched, short-grain white rice. A single serving of cooked white rice has over 53 grams of carbohydrate. Fiber accounts for only a little portion of that carbohydrate. The majority of it is starch, with only a minor bit of sugar. If you cook white rice without adding any oil or butter, it contains nearly little fat.
A 1-cup serving of white rice contains over 4 grams of protein, whereas a 1-cup serving of brown rice contains over 5 grams.
Manganese is abundant in white rice, giving more than 30% of the daily requirement. It also contains 2.7mg of iron, which is 15% of the daily value, 1 mg of Calcium, 8 mg Magnesium, and 33 mg phosphorus. B vitamins are also found in white rice (especially thiamin, but also niacin and riboflavin).
Conclusion
With that said, beans are high in protein, fiber, iron, and antioxidants, making them a nutritious complement to any diet. To lessen the risk of intestinal discomfort, people should gradually increase their bean intake. Rice is also rich in nutrients. When beans and rice are combined together, it creates an excellent and delicious meal.