Chipotle powder and chili powder are popular spicy staples of many households. They have similar look, but both have a noticeable flavor and taste.
In this article, we will get to know the difference between Chipotle Powder and Chili Powder.
Chipotle Powder vs Chili Powder
What Is Chipotle Powder?
Chipotle is also known as chilpotle. There is only one ingredient in making Chipotle powder. Chipotle's primary ingredient is smoke-dried ripe jalapeno chili peppers, and pulverized into powder form. Mature jalapenos turn deep, ruby red. It is used for seasoning. Generally speaking, chipotle peppers are dried and smoked jalapeno peppers.
In Mexican cuisine and recipes, Chipotle powder is primarily used as a seasoning. Chipotle's heat is the same to that of the jalapeno, Hungarian wax pepper, Espelette pepper, Guajillo chili, Tabasco sauce, and Anaheim pepper.
Chipotle peppers are famous ingredients in Southwestern recipes and Tex Mex dishes.
---
History
One of the most common ingredients of Mexican dishes is the Jalapeno pepper. Typically it is consumed fresh, however it can also be used in different variant, such as dried, pickled and smoked. There are a lot of varieties of Jalapeno. They differ in heat and size. Usually, the producer picks unripe, green jalapenos for market.
One of the most common techniques of food preservation is smoking. Smoking gives a distinct flavor and aroma.
The smoking process of jalapenos began long ago and was used by the Aztecs. Chipotle comes from the Nahuatl word, chīlpoctli. It means "smoked chill".
---
2 Kinds Of Chipotle Peppers:
Chipotle Morita
Chipotle Meco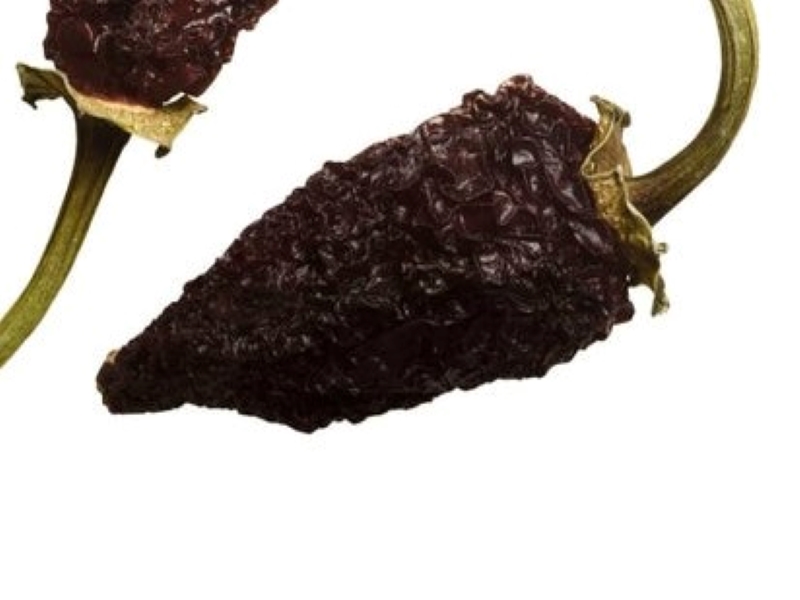 Chipotle Morita is often found in United States. This variety has a deep brownish-burgundy color and a wrinkled appearance. Morita means small mulberry in Spanish.
---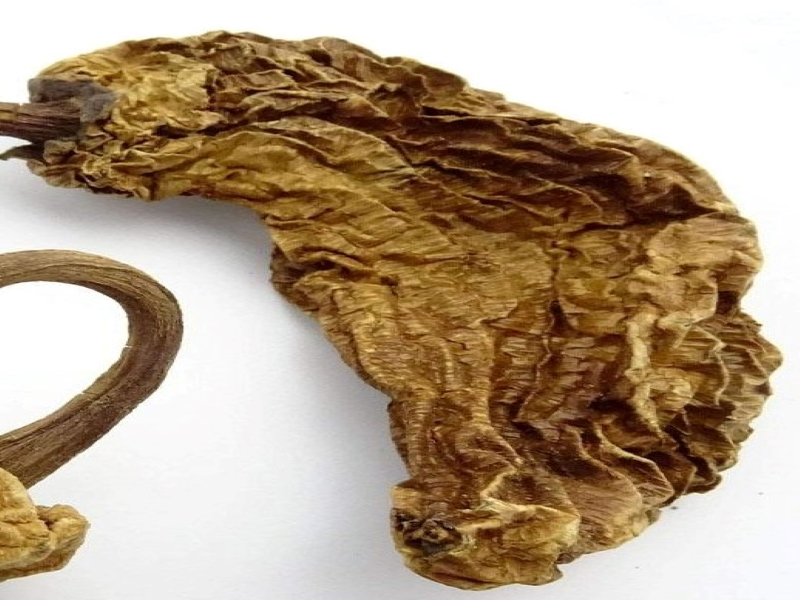 Chipotle Meco is another popular type of Chipotle powder in United States. It is also known as chili ahumado or tipico. It has a grayish tan color and a dusty looking exterior. This type of pepper is smokier in taste and is the favored chipotle of many natives.
What do Chipotle chiles taste like?
Chipotle powder has a smoky taste and mildly spicy flavor.
Chipotle Morita Chile has a smoky flavor of applewood or pecan.
Chipotle Meco has a smokier taste than Chipotle Morita. It has an earthy taste and somewhat grassy.
---
Forms of Chipotle
There are several forms of chipotle. These are chipotle flakes, concentrated chipotle base, chipotle powder, chipotle pods, canned chipotles in adobo sauce, and wet chipotle meat marinade.
Usually, the canned adobo sauce is the most common form found in America. However, the food preservative form or marinade originated in Spain. The marinade includes various spices such as herbs, tomatoes, onions garlic, vinegar, and powdered dried chilis.
---
Is there a good substitute for Chipotle chiles?
If you don't have Chipotle in your kitchen, you can use other spices, such as ancho chili powder, Smoked paprika, Aleppo pepper, gochugaru pepper, and Guajillo Chiles.
---
Uses of Chipotle
Chipotle is a vital ingredient in Mexican recipes. It gives a mild but earthy spiciness to many dishes. They are used to make different salsas.
Chipotle can also be ground and mixed with other spices to make adobo, a meat marinade.
Chipotle powder can be used in homemade in commercial products as well.
You can add different forms of chipotle to stews and soups. They also go well with beans, pickled vegetable mixes, and scrambled eggs.
---
How To Make Chipotle Powder?
Ingredient:
Ripe jalapenos
Procedure
First, clean the jalapenos and remove the stem. Make sure to remove the seeds as well.
To get a softer heat and mildly spicy flavor, remove the inner membrane.
Smoke for 3-4 hours.
The pepper should be dried thoroughly in a dehydrator.
---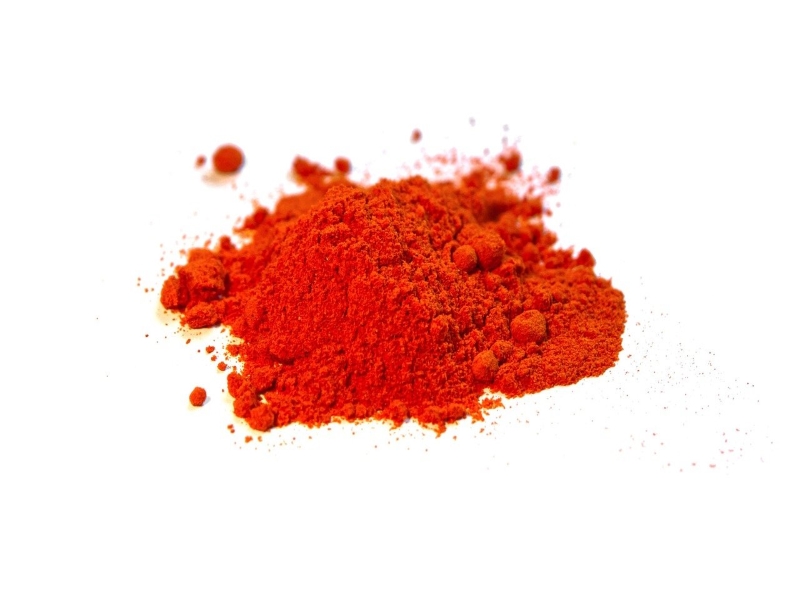 What Is Chili Powder?
Chile powder enhances flavor to meals. It adds spiciness and when mixed with other spices, such as oregano, garlic powder, and cumin powder, it produces a distinct flavor. Chili powder is a seasoning blend.
Chili powder is made with various types of chili pepper. It can be a blend of chilies, such as ancho , cumin powder, cayenne, salt and other seasonings.
---
History
Chili powders are pulverized fruit of chili peppers. Chili peppers are a variety of the berry fruit plant from the genus Capsicum.
Chili peppers are generally used in many cuisines to add heat and pungent flavors to meals. They have been a part of food recipes since about 7,500 BC, and considered as one of the oldest cultivated crops in Americas.
---
Varieties of Chili Powder
Aleppo pepper. Also known as Halaby pepper. It has a medium heat level with some fruity undertones. It has a similar flavor to ancho chile, but a little salty and oilier.
Ancho chili powder. Dried chili pepper, originated in Puebla, Mexico. It has a mild flavor.
Piri piri powder. This type of pepper is very hot.
Indian chili powder. Made from red chilis.
Gochugaru powder. It is also known as Korean chili powder. It is a chili powder or flakes used in Korean recipe.
---
What do Chili powders taste like?
Chili powder has a spicy flavor and mild heat.
---
Is there a good substitute for Chili powders?
An alternative substitution for a chili powder is cayenne powder, crushed red pepper flakes, and paprika.
---
Uses Of Chili powder
You can add chili powder on your beef or chicken before grilling or roasting. You can also sprinkle some on beans, soups, stews, and vegetables.
---
How To Make Chili Powder?
Ingredients
2 tbsp paprika
1 1/2 tsp cumin powder
2 tsp oregano
1 1/2 tsp garlic powder
1 tsp onion powder
1/2 tsp cayenne pepper
Procedure
Simply combine cumin, oregano, garlic powder, and cayenne pepper together in a bowl. That's it!
---
Conclusion
With that said, chipotle powder and chili powder can spice up your meal. If you want your food to be spicier, then choose chili powder.