Craving for Korean food? Have you heard of a Dosirak? Let us learn more about Korean lunch boxes. A packed meal in South Korea is also known as Dosirak. They are quite similar to Japanese bento. Traditionally, Korean parents usually prepare Korean lunch boxes for their children's school lunches.
Korean Lunch Box
What Is A Korean Lunch Box?
Dosirak are a popular Korean lunch boxes that come with a prepared meal and can be purchased at grocery stores. Like Japanese bento boxes, they come with rice and a selection of traditional side dishes.
Dosirak consists mainly of bap, a Korean term for boiled rice, and a variety of banchan/side dishes, and some kimchi. Lunch boxes are usually plastic or thermo-steel containers with or without sections or layers, commonly known as dosirak or dosirak-tong/dosirak case. Traditional dosirak is usually prepared at home, although it is also available at convenience stores, Korean restuarants and train stations.
History Of Korean Lunchbox
Dosirak is a Korean version of Japanese bento meal, that comes pre-packaged. During the Japanese occupation of Korea, Dosirak was introduced to the country around 1910-1945. At this time, Korean cuisine began to incorporate Western foods and beverages, as well as Japanese foods such as Bento, or sushi rolled in sheets of seaweed, which became known in Korea as Kimbap.
As bento became increasingly popular in Japan, Korean grocery stores and companies took notice and decided to concentrate more on premium quality and variety to satisfy the health concerns of a customer. From quick bites to nutritious Korean cuisine dishes, these meals have evolved. Dosirak, which started out as a minimal cost take-out alternative for young people, has grown in popularity to encompass both young and old people.
Varieties Of Korean Lunch box
Home-made Dosirak
Homemade dosirak is usually presented in tiered lunch boxes that may separate bap/cooked rice and banchan. If guk, or soup is included, it is typically kept warm by insulation. Basically, Rice is served in one partition while meat and vegetables are in another partition. The soup is prepared in the third compartment. The most common boxes used are made of plastic or thermo-steel, although other materials such as ceramics and bamboo, wood and lacquer, and others are also used.
Yennal-dosirak
Bap (rice), stir-fried kimchi, egg-washed and pan-fried sausages, fried eggs, and shredded gim (seaweed) are traditionally packed in a rectangular lunchbox constructed of tinplate or German silver in Yennal-dosirak, or "old-time dosirak". Before eating, it is shaken with the cover on to blend the ingredients.
Gimbap-dosirak
Gimbap-Dosirak is often made with seaweed rolls or sliced gimbap, and usually prepared for picnics. Unlike the traditional korean lunch box, which is seasoned with vinegar, Gimbap is sweeter and flavored with sesame oil.
---
How Are Korean Lunch Boxes Eaten?
Dosirak Korean lunch boxes come in a variety of sizes and forms. The best way to eat a Korean lunch box is with the use of chopsticks, or a fork and spoon. The single compartment type of lunch boxes is loaded with cooked rice with various side dishes. You need to shake up the entire lunch box before consuming. This guarantees that all of the ingredients are well combined, resulting in a delicious dish.
What Are The Banchans Or Side dishes Found In A Traditional Korean Lunch Box?
Boon-Hong Sausage
Boon-Hong sausage is another name for pink sausage in Korea. It is something that almost every Korean has eaten since childhood. Because fresh meat was still too expensive in 1970s, local companies started marketing cheap, processed meats as an alternative. Koreans were delighted by the pink sausage. It's made with a combination of pork, flour, and cornstarch.
To obtain a crispy texture, coat the pink sausage with flour, and dip it in egg wash before pan-frying it.
---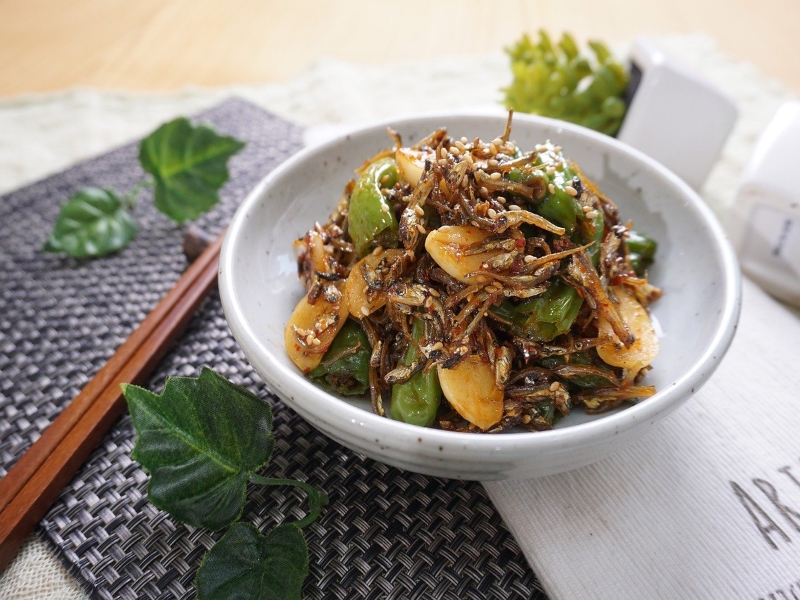 Anchovies
Anchovies are one of the favorite banchans of a Korean mom. Anchovies are inexpensive, but they are packed with nutrients. Omega-3 fatty acids are abundant, and it's a great source of protein. The side dish tastes great when stir-fried with other ingredients and sauces. Many Koreans continue to make stir-fried anchovies as their go-to banchan for their children even now.
---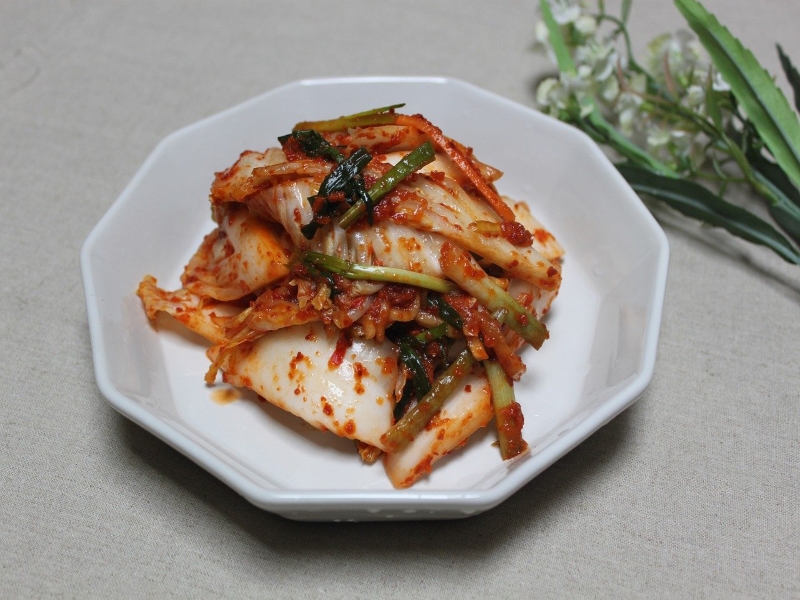 Kimchi
Kimchi is a salted and fermented Korean side dish made from vegetables like Napa cabbage and Korean radish. It is a popular side dish with almost every Korean food.
Others would like to top it with a fried egg and a sprinkle of dried seaweed flakes.
---
Delicious Traditional Korean Lunch Box Recipe
Ingredients (Pink Sausages)
Korean pink sausage (1 whole) or any alternative sausage that you would like to use. You can also use spam.
All Purpose Flour Or Korean Pancake Mix (1/2 cup)
2 whole Eggs
Salt
Instructions (Pink Sausages)
Slice the pink sausage into thin circles.
Get a bowl, and fill it with flour. Coat the sliced sausage completely with flour, making sure they are evenly coated.
Then, get another bowl and crack 2 eggs. Whisk the eggs thoroughly, and sprinkle salt.
Next, place the pink sausages in the whisked eggs at this point. Make sure they're evenly coated by moving them around.
Preheat the frying pan over medium heat. Pour in a little vegetable oil. Once the oil is heated, reduce to low heat. Then, placed the pink sausages. Cook for a few minutes on both sides, or until egg is somewhat crispy.
Set aside.
Ingredients (Stir Fried Anchovies)
Dried anchovies (1 cup)
Mixed nuts (1/4)
Garlic cloves (6)
Cheongyang Chili Pepper (1 whole) or any substitute such as Jalapeno pepper(1/2)
Spring onion
Sesame Seeds (1/2 tablespoon) for garnish
For Sticky Soy Glaze
Honey (2 tablespoons)
Sugar (1/2 tablespoon)
Soy sauce (1/2 tablespoon)
Mirim (1 tablespoon)
Instructions (Stir Fry Anchovies)
Set the dried anchovies aside. Chop the mixed nuts and garlic cloves into bite-size pieces. After that, dice the chile pepper and the spring onion stalk into small chunks.
Preheat the frying pan to medium-low heat. Place the mixed nuts in the pan once it is heated. Mix it around 1-2 minutes in the pan, or until the nuts are lightly toasted. Remove the pan from the heat and set it aside.
Then, using the same frying pan, raise the temperature to medium heat. Add 2 tablespoons of vegetable oil to the pan. Add the garlic, once the oil is heated. Stir the garlic until it begins to color slightly. After that, add the dried anchovies. For 2-3 minutes, toss the anchovies with the garlic.
Next, add the soy sauce, sugar, and Mirim after 2-3 minutes. Stir everything up thoroughly to ensure that it is equally distributed. The nuts, sliced spring onion, and chili pepper bits are then added. For another 1-2 minutes, stir everything together.
Add honey after 1-2 minutes. Give it one last swirl to ensure that everything is properly distributed. This honey will give the food a lovely sticky texture. Turn off the heat and sprinkle the sesame seeds on top.
Ingredients (Sauteed Fried Kimchi)
Sesame oil( 1 tablespoon)
Aged Kimchi (2 cups)
Minced garlic (1 tablespoon)
Korean red chili flakes
Sugar (1 tablespoon)
Sesame oil (1 tablespoon)
Instructions (Sauteed Stir Kimchi)
Chop kimchi into small pieces.
Get a frying pan and preheat to medium heat. Pour some vegetable oil. Place the chopped kimchi into the heated oil, and add the minced garlic. Stir-fry for a few minutes, or until the kimchi liquid has nearly completely evaporated from the frying pan.
Next, add in the Korean red chili flakes, and then add the sugar. Mix it in by stirring it around.
Then, pour in the sesame Oil. Mix everything one last time, and you're all set.
You can serve these three side dishes with rice. If you want to bring the meal at school or work, place the cooked rice and side dishes in a dosirak lunchbox. Place your rice in the lunch box's center.
---
Dosirak Lunch Box Spam Recipe
Ingredients
Cooked rice (1 cup)
Spam (sliced) 4 pieces
2 eggs
Vegtable oil (2 tsp)
Chopped Kimchi (1/4)
Minced onion
Roasted seaweed crushed (1 sheet)
Instructions
Crack one egg in a bowl and whisk it. After that, heat a frying pan over medium heat, and lightly oil it. Each slice of spam should be dipped in the whisked egg before being placed on the hot pan to fry till light golden brown. Cook for only a few minutes on each side. Remove the cooked spam from the lunch box and put it on the right side of your lunch box.
Then, fill the center and left sides of the lunch box with cooked rice.
Using the same pan, drizzle with oil. Fry your chopped onions until they are cooked and transparent. Then, add the chopped kimchi and onions. Cook until all of the liquids have been absorbed. Once the kimchi is ready, place it on the left side of the lunch box, on top of the rice. Keep some space aside for the crushed seaweed.
Next, fry your sunny side up egg. Put the egg over the center of the rice.
Crush the toasted seaweed with your hands and sprinkle it on top of your kimchi. Sesame seeds can also be sprinkled on top of kimchi and fried eggs.
---
Conclusion
There you have it. You can't go wrong with any of these dishes because they are all delicious. These Dosirak lunchbox recipes are appetizing and will definitely satisfy your Korean food cravings.