Asia, particularly Southeast Asia, is known for being the rice capital of the world. This could be the reason why most of the Southeast Asian cuisine includes rice in the menu. One of the famous cuisines in Southeast Asia is Korean dish and they use rice to partner certain dishes.
* If you buy through links on our site, we may earn an affiliate commission. For more details, please visit our Privacy policy page.
What Is Korean Cuisine
Originating from ancient agricultural and nomadic traditions in Korea and southern Manchuria, Korean cuisine has evolved through centuries as a result of social and political change. If you take a look at Korean cuisines, you will see that it reflects a complex interaction of the natural environment and different cultural trends.
Typical Korean dishes would include Kimchi, Bibimbap, Red rice cakes (tteokbokki), Bulgogi, Korean stew (jjigae), Jajangmyeon, Samgyeopsal and Korean fried chicken. They are also described to be intensely flavoured, spicy and pungent and is usually offered through charcoal grills in the middle of the table or a type of indoor barbecue.
Since their flavors are intense, you might find Korean dish being accompanied or served with rice. Some of their main dishes are also made from grains such as bap (a bowl of rice), juk (porridge), and guksu (noodles).
What Are The Best Rice Brand For Korean Food
In Korea, rice isn't just a typical food that's served at the table, rice translates and symbolizes prosperity and life. Rice consumption is also used as a determining factor of the family's wealth in Korea.
Let us check some of the common rice being used in Korea as part of their daily consumption. Read further to know more about Korean rice or the rice consumed in Korean recipes.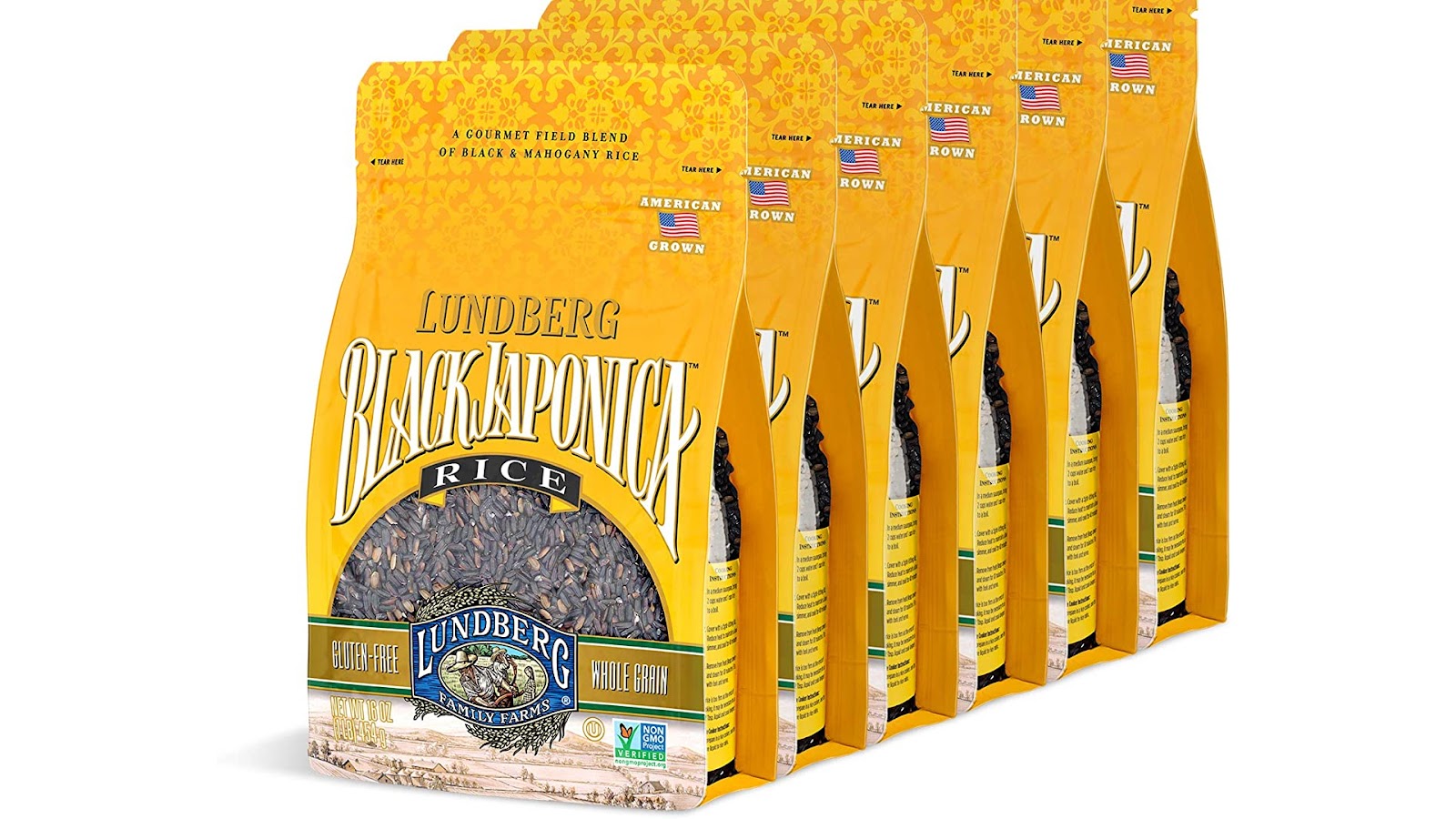 Lundberg Family Farms Japonica Black Rice is a very fine whole grain rice that is a hybrid mixture of the medium sized mahogany rice and short grained black rice. It has a succulent, roasted nutty flavor & exotic sweet spiciness.
Aside from its gourmet rice grains, this sort of black short grain rice is rich in health-promoting anthocyanin, which is an antioxidant found in blueberries & blackberries. Cooking this allur­ing whole grain would provide a woodsy aro­ma, adding depth to any dish.
You can create Black Japonica ravioli by filling wonton papers with this rice. Or you can also use it in a chicken & rice soup. This is a Non-GMO Project Verified, gluten-free, 100% whole grain, vegan, & Kosher Korean rice.
You can buy it by simply clicking here.
---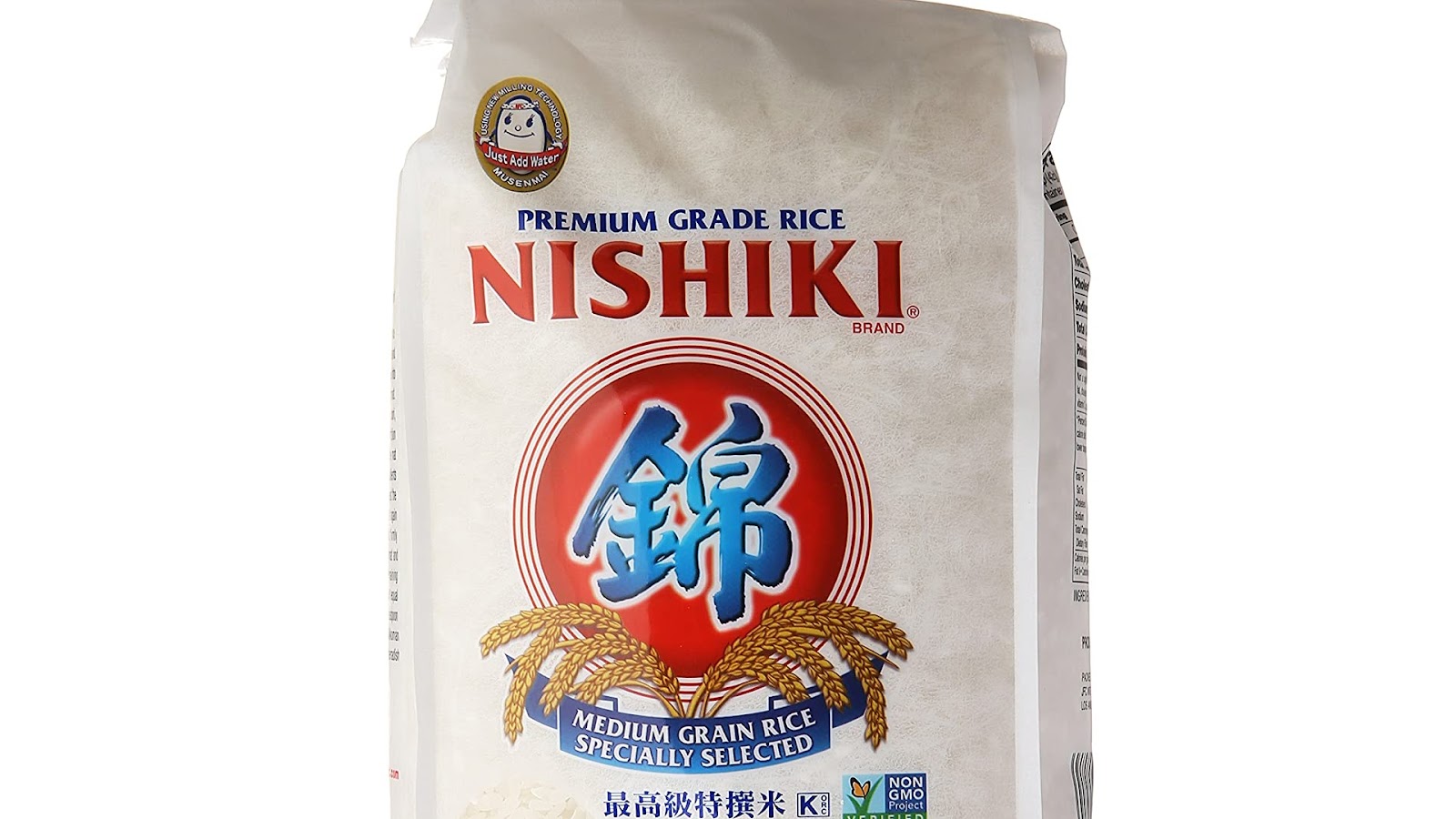 Probably one of the best Korean rice, the Nishiki Medium rice grain (dried white rice) has a consistent quality that made this brand a hit. Not only will it pair best with Korean dishes, this Korean rice would also do great on Sushi.
That is one of the main reasons why Sushi experts are attached to using this rice and this is their number one choice. It has the flavor and texture that goes well with any dish as this is a delicious rice.
Using this rice would also be practical. Just imagine having some rice leftovers that you might think will go to waste. If you do have rice leftovers with Nishiki Medium Grain cooked rice, simply wrap it with saran and refrigerate until it is time to eat again. Reheating the rice and adding some water would make it fluffy again.
If you want to try this Korean rice, just click here to buy it.
---
Sushi and sticky rice makers would agree that the Kokuho Rose Rice is one of the best Korean rice they use on their dishes. This is kosher certified Korean rice that is grown in California. It uses a clean and unique manufacturing process, that you don't need to rinse it before you put the rice on the stove.
As mentioned, this short grain rice is specifically made for sticky rice dishes, thus, it would be great for use in recipes that require it. Dishes like samgyetang, sushi, rice balls, or kimbap will definitely taste great with this famous Korean rice.
Not only is it good for Korean dishes, but it would also go well with other famous recipes that use sticky rice as the core ingredient such as sticky rice with mango in Thai cuisine and Laotian sticky rice.
You can purchase this premium quality rice/Korean rice by clicking here.
---
Han Kuk Mi Sweet Rice is actually a type of brown rice known for high nutrition and fiber content. However, unlike your typical brown rice, Han Kuk Mi Sweet Rice is sweeter. And aside from its nutty flavor, you'll also be enjoying this brown rice earthy flavor.
What's interesting is that though this is a brown rice, the Han Kuk Mi will actually turn into dark purple that goes nearly black once it is cooked. That's truly a treat of aesthetic flavor and color.
If you want to serve some Korean dishes to light up the mood and bring a brighter day to your family and friends, you can rely on using the Han Kuk Mi Wild Sweet Rice. And since it is high in fiber, you can take advantage of using this brown rice for every occasion you may have.
Take a look for the price and buy this brand of brown rice with sweet and nutty flavor by clicking here.
---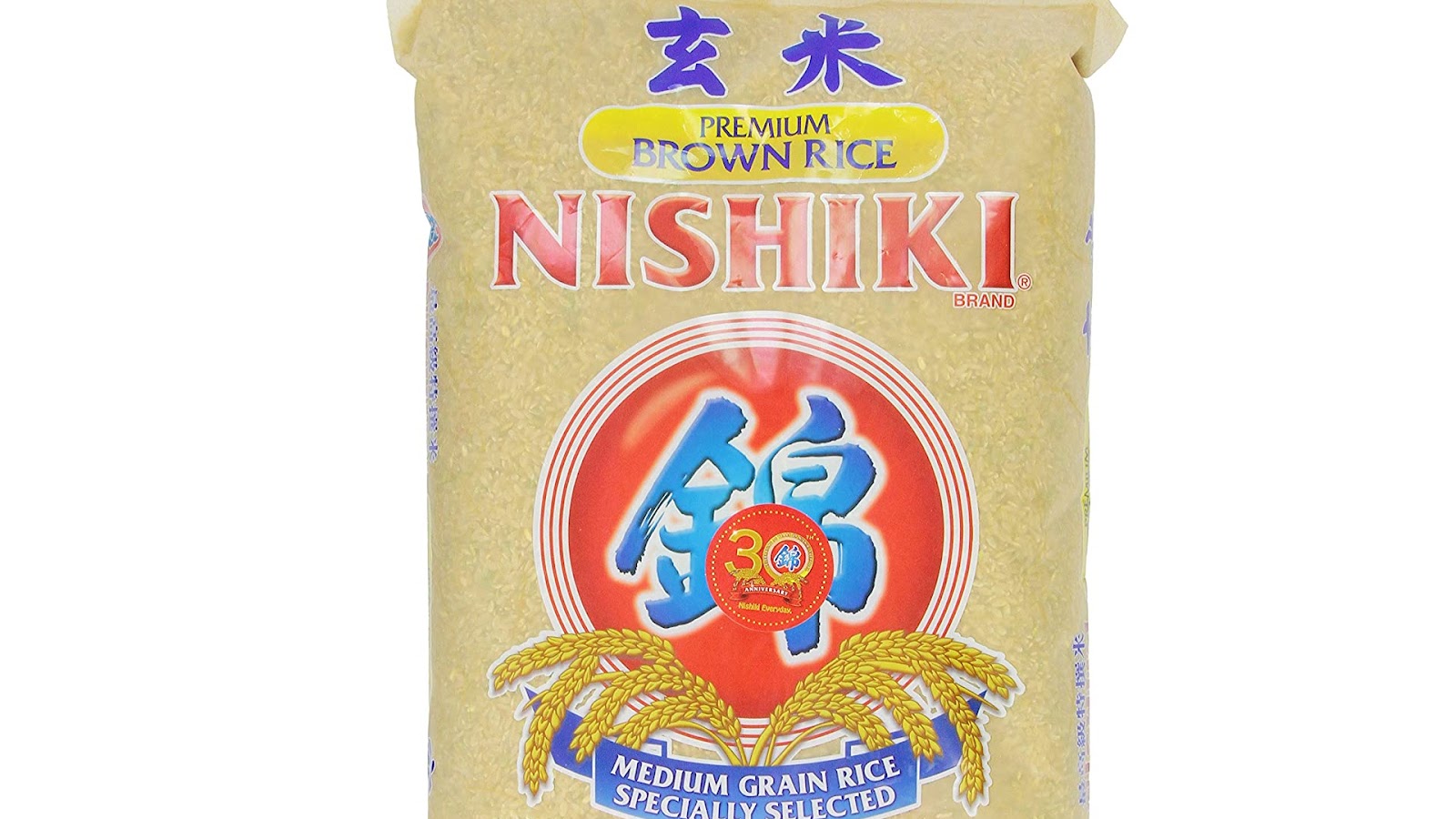 Nishiki is known for its premium quality rice produce as they might have a different milling process compared to the other brands. This time, let's talk about their half-milled brown rice.
Nishiki Premium Brown Rice is a California grown rice that has an incomparable premium quality. Unlike white rice that may have a slightly better taste, this brown rice would still stand out even if the taste wouldn't be that great.
You'll get that fragrant nutty taste with a slight sweet on it, which the regular long grain brown rice may not possess. One of the reasons why that would happen is that this is an unpolished brown rice, meaning the rice germ remain intact.
That is also the reason why brown rice such as the Nishiki brand is able to retain its nutritious value and fiber content. It is also rich in manganese, Vitamin B3 and phosphorus. The fiber along with essential fatty acids would be beneficial for the heart and digestive health.
If you are going to cook this brown rice on a Korean rice cooker or Japanese rice cooker, expect that you would retain its natural aroma and flavor.
To get ahold of this amazing Korean rice, simply click here.
---
Aside from its taste, short grain white rice is used for its starchy texture. Just the starch alone, short grain rice can make dishes where you'd like the grains to stick together. Sushi and other recipes would use this type of rice for a creamy texture, like rice pudding.
Tamanishiki Super Premium Short Grain White Rice would be a perfect choice if you are looking for a Korean rice of this type and would be the most delicious rice you would taste. It won't overpower your dishes, thus, it makes a great substitute and can be used as a neutral rice if you find the aroma and flavor of other rice types overwhelming and overpowers your dish.
Its premium quality and texture, this brand of white rice under the short grain category is a perfect rice for an all rounder should you need a fluffy or sticky rice.
Get this Korean rice and buy it here.
---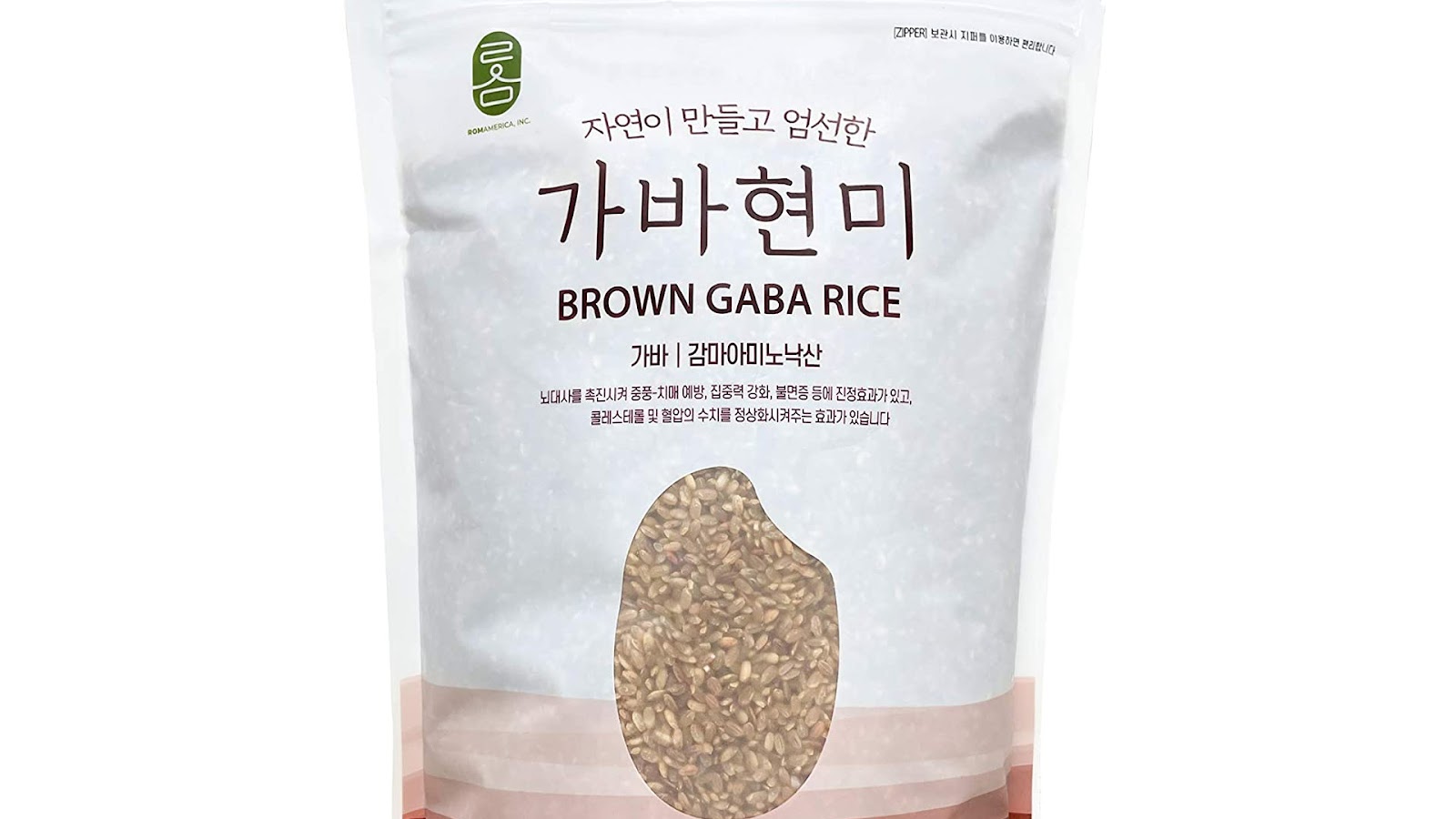 Germinating brown rice or rice that is sprouted is actually beneficial for your digestion and it also offers other health benefits. Also, cooking this type of rice in a pressure rice cooker or even in a regular rice cooker cooking method will provide a faster cooking time.
This premium GABA brown rice from Korea offers excellent rice quality and is providing nutrients to the people. Eating this half-milled brown rice would provide you with essential nutrients, vitamins and minerals. Added bonus is that it is organic too.
Brown rice with GABA, which is an amino acid, helps in reducing high blood pressure. It can also reduce anxiety and depression, and it also improves cardiovascular activities. If you are having those types of health conditions, consuming this Korean rice might help.
You can get it out and buy the product by clicking here.
---
How To Choose The Right Korean Rice
There are other types of rice that you can use for your Korean dishes. There are varieties of wild sweet rice, white rice, and other sizes of grain rice for your Korean style rice. You can have short grain brown rice, glutinous short grain rice and the list could go on.
What will be the most important to consider is to know the right qualities that would work on your dishes that you will have or recipes which may require the use of rice.
The first thing that you would need to know is what type of dish you are going to prepare. Having the right knowledge about the recipe would help you pick up the right type of rice that you are going to use.
For example, if you are preparing a dish that will complement well on sweet stuff, then you will know that you would need a wild sweet rice or short grain sweet rice. If you will be cooking something like sushi or making rice cakes, then go for the sticky type of rice.
Lastly, you might want to check the nutrition content of that rice. Though other types of rice would taste great on their own, other types such as brown rice, would not taste better than them. But you will need to remember that brown rice would also provide the best nutrition compared to the other rice types.
You can definitely cook rice in a pressure rice cooker if you prefer to do so. There are times that you might need to soak the rice in water, depending on the type, but it is mostly done on brown rice types.
I hope that you have gained some information on which of these Korean rice you would buy. If you do so, please buy it through the links provided in this post.
* If you buy through links on our site, we may earn an affiliate commission. For more details, please visit our Privacy policy page.