A bento box is a container with various compartments used to accommodate different home-packed meals, usually Japanese lunch. You might have heard of a Japanese bento box,but there are still other bento boxes you may want to try. These are the Hangetsu Bento, Shokado Bento, Cartoon Character, Aluminum, and Wooden Bento.
* If you buy through links on our site, we may earn an affiliate commission. For more details, please visit our Privacy policy page.
In this article, we will introduce you to these different bento boxes commonly used by Japanese society.
Japanese Bento Box
Bento Box and Its Uses
Bento box plays a vital role in terms of arranging and dividing your meal into segments. It acts as a food storage container and a lunch box at the same time. During ancient times, rice and side dishes were wrapped using bamboo leaves, oak leaves, magnolia leaves, and bamboo sheath. Later on, wooden, plastic, and stainless steel bento boxes have been invented and used.
Using a bento box will save you from using different bags for different cuisines. In most Japanese restaurants, bento boxes are used to display individual servings of a specific menu called kaiseki ryori.
What are Bento Boxes Made from?
Bentos are made from different materials. Standard bento boxes are usually made from glass, plastic, aluminum, silicon, and stainless steel. These types of boxes typically last longer especially when properly cared for. Most bentos available in convenience stores are made from disposable plastic. The prices of the bento boxes also vary depending on the materials used.
If you are looking for the one with a good quality, bento boxes with thermal materials which keep the food warm should be your best pick. These include boxes made from lacquered wood, melamine, and bamboo. These finest and elegant bento boxes are more expensive compared to standard boxes.
What are the Popular Bento Box Food?
The good thing about bento boxes is that you can pack any kind of meal of your choice because of their compartments. Traditional bento boxes may contain rice, salad and vegetables, sushi, grilled fish, stewed beef, nimono, tonkatsu, agemono, Tamagoyaki, and umeboshi.
Rice – The base ingredient of almost all bentos is cooked rice. This can be prepared in various ways. These include rice mixed with seaweed (wakame gohan), rice covered with a sheet of nori seaweed (noriben), rice cooked with red beans (sekihan), rice with mixed grains (zakkokumai), brown rice (genmai), and the standard white rice (hakumai).
Salad and vegetables – These two usually are picked to mirror the season. Most meat dishes are partnered with pickled vegetables or cooked vegetables.
Sushi – A Japanese food made of raw seafood typically served on top of the steamed, pressed rice ball.
Grilled Fish – These fish are usually cooked using dry heat. Most used fish are eel, salmon, and mackerel.
Stewed Beef – A Japanese dish known as gyudon. It is made of rice topped with a flavorful layer of beef and typically simmered in a mildly sweet sauce.
Nimono – is a Japanese simmered dish consisting of base ingredients like fish, meat, or vegetables.
Tonkatsu – is a breaded, deep-fried pork cutlet dish. The sliced pork is coated with panko and fried in oil. Tonkatsu is best served with shredded cabbage and rice.
Agemono – Another popular food that you can find in a bento box is agemono. The name agemono refers to different kinds of deep-fried Japanese dishes. These include bite-sized meat, seafood, croquettes, tempura, and chicken karaage.
Tamagoyaki – is a sweetened Japanese rolled omelette that looks like mini bars of golden pillow. It is often cooked in a makiyakinabe or tamagoyakiki, a rectangular omelette pan.
Umeboshi – Japanese pickled ume fruits also known as salted Japanese plums or preserved plums.
Aside from these dishes, you can also add foods of your choice in your bento box. You can add fruit, dessert, noodles, chicken, potato salad, and other Japanese food.
Now that we already have background about bento boxes and the popular bento boxes food, let us familiarize ourselves with the different types of Japanese bento boxes.
Different Types of Japanese Bento Box
These bento lunch boxes enumerated below are commonly used in convenience stores and famous restaurants being utilized to prepare traditional Japanese main dishes, dried meals, side dishes, and other Japanese recipes.
Hangetsu Bento
Hangetsu boxes are created in an absolute semi-circular shape. It has a resemblance of a half moon, which has been said to be the favorite of Sen no Rikyu, the one who established the tea ceremony way back sixteenth century. This type of bento is visually appealing because of its shape, but many have claimed that packing their meals using this traditional wooden lacquered boxes is quite difficult.
---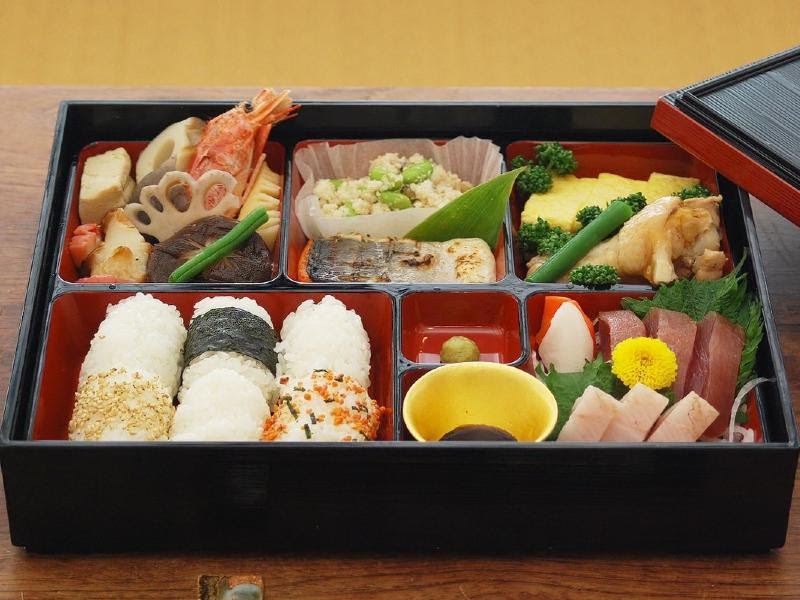 Shokado Bento
Shokado lunch boxes are traditionally used to serve a light meal to guests or during tea ceremonies. The box is inspired by the partitioned paint boxes regularly used by a monk and a painter named Shokado Sojo during the early Edo period. The food that is prepared in this authentic Japanese bentos vary depending on the occasion and the season. Shokado bentos are also being used in most high-end traditional restaurants in Japan.
---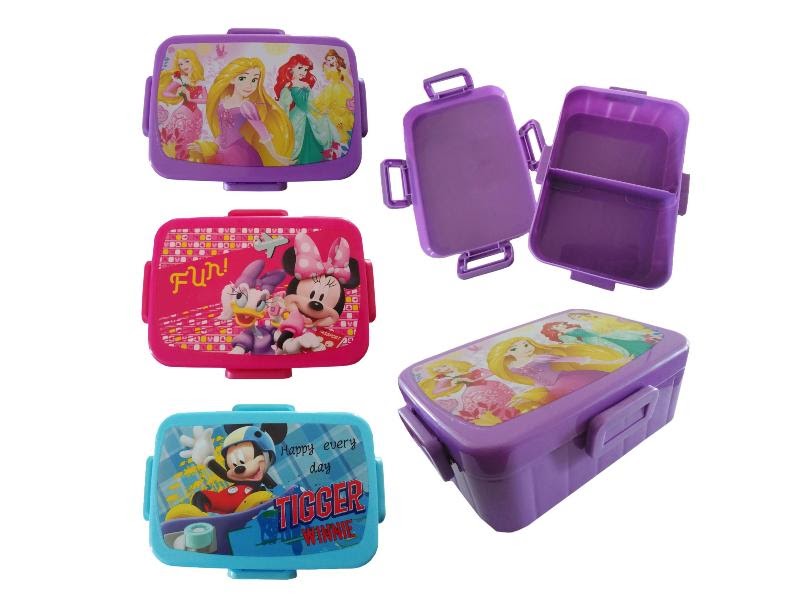 Cartoon Character Bento
These types of boxes are popular with young adults and Japanese kids. The individual box is intricately crafted with cute designs perfect for children. These bento boxes are typically made from plastic with featured manga, Japanese anime characters, and disney characters. Known to be the famous image of Japanese culture, Character bentos are available in a vast variety of shapes, colors, and sizes. This bento lunch box also comes with chopsticks and extra bento accessories.
---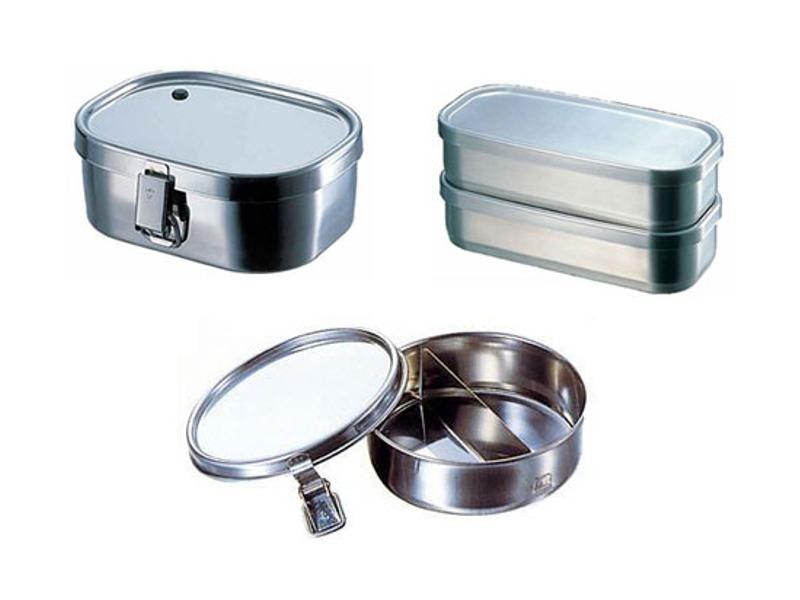 Aluminum Bento
These bento boxes which are made from anodized aluminum, are easy to clean and preserve. Compared to modern bento boxes, aluminum bentos are stronger and typically have one compartment. This will allow you to prepare a large variety of lunch choices.
---
Wooden Bento
Wooden bento boxes usually have two compartments and are ideal for everyday use. Wooden bentos are typically made from Japanese cypress or cedar. Compared to shokado, it has a simpler design and is more fragile. Wooden bento boxes shouldn't go in the dishwasher nor in a microwave. But even with the said downsides, most Japanese people considered wooden bentos the best bento because its wood material absorbs the excess moisture from the cooked rice.
So if you are planning to eat your delicious foods somewhere or you want to bring your home-made dish to you office for lunch break or dinner, you can tightly pack your meal in any of these boxes. Not only will you be satisfied with the taste of your meal, but also be satisfied with the food preparation and arrangement inside your bento.
Japanese are not only known for these bento boxes, but also for making bento. Here are some of the well-known bentos:
---
Famous Bentos in Japan
(1) Train Station Bento
also known as eki ben, is sold in train stations all over Japan where travellers can eat the foods on the train, especially during long trips. Ekiben is a Japanese word-combination which means stations (eki) and bento (ben), a Japanese lunch box.
(2) Picture Bento
a type of bento that is popular with children. The variety of foods are prepared and arranged to resemble popular anime characters, animals, and pop culture figures.
(3) Hanami Bento
these are customized dishes usually sold during the cherry blossom season.
(4) Waist Bento
these packed bentos are usually ideal for travellers which often include rice balls wrapped in bamboo leaves.
(5) Aisai Bento
is a special packed lunch prepared by women for their husbands, significant others, or children during spring season. Not only is Aisai eye-catching and nutritious, this bento also conveys a love message.
Traditional and Modern Bento in Amazon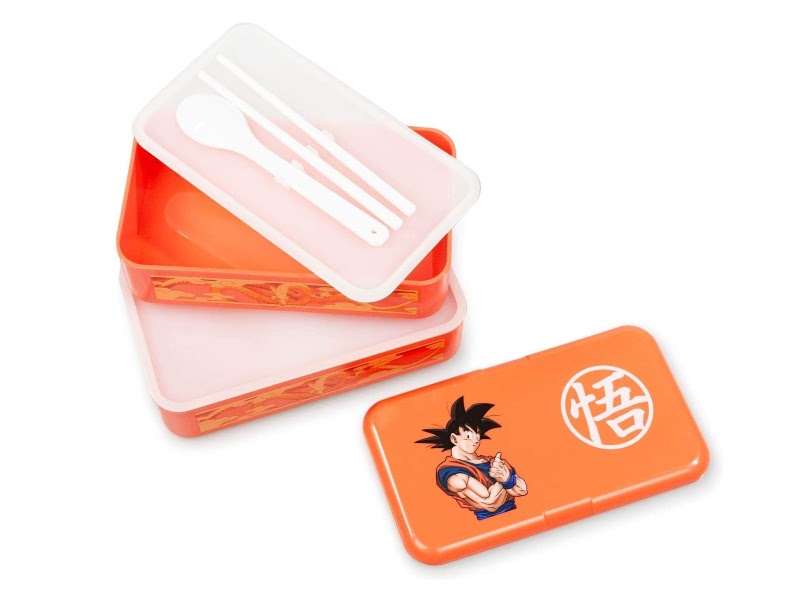 Character Ben
This multi-colored bento lunch box is made of plastic material. It weighs around .85 pounds and is designed for children and kids at heart. It comes with a spoon and chopsticks. If you are a fan of DBZ, get this perfect travel snack container at a reasonable price.
---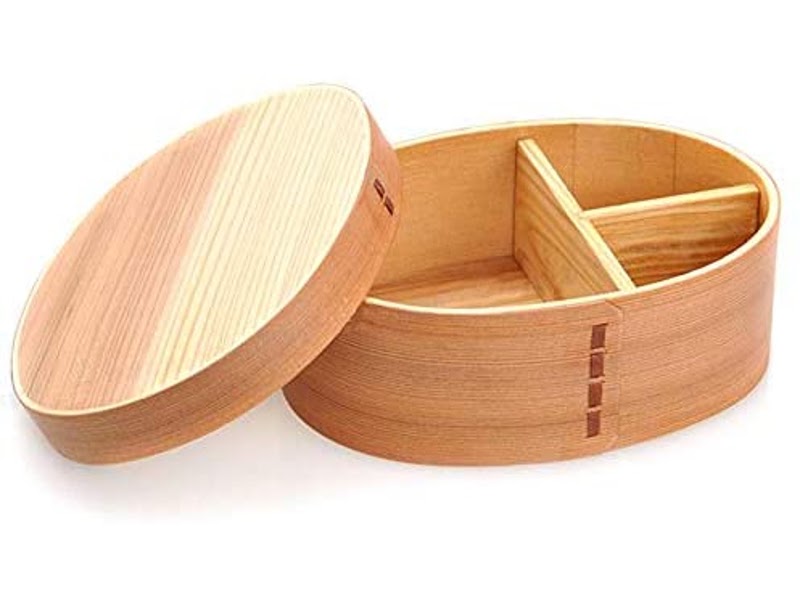 Wooden Bento Box
This bento is made of wood material and a wood color. It is BPA free and plastic free, and weighs approximately .33 pounds. Miraclekoo has a removable separator where you can store foods in fine classifications. It comes with a strap where you can fasten the cover tightly to avoid food leakage. This simple yet durable box is budget-friendly.
If you want to give it a try, click the link : Miraclekoo Wooden Lunch Box Bento Box
---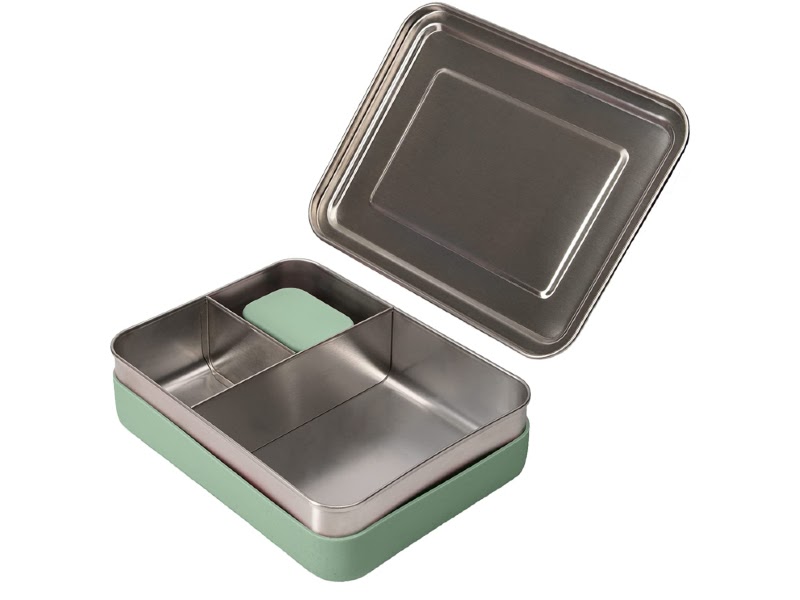 Aluminum Bento Box
WeeSprout is a stainless bento with 3 compartments. It is ideal for both kids and adults. This container fits in work and lunch bags, and is freezer and dishwasher friendly. It is rust, odor, and stain-resistance. An affordable yet durable bento box everyone must have.
Click the link to take advantage of this amazing product: WeeSprout 18/8 Stainless Steel Bento Box (Large)
---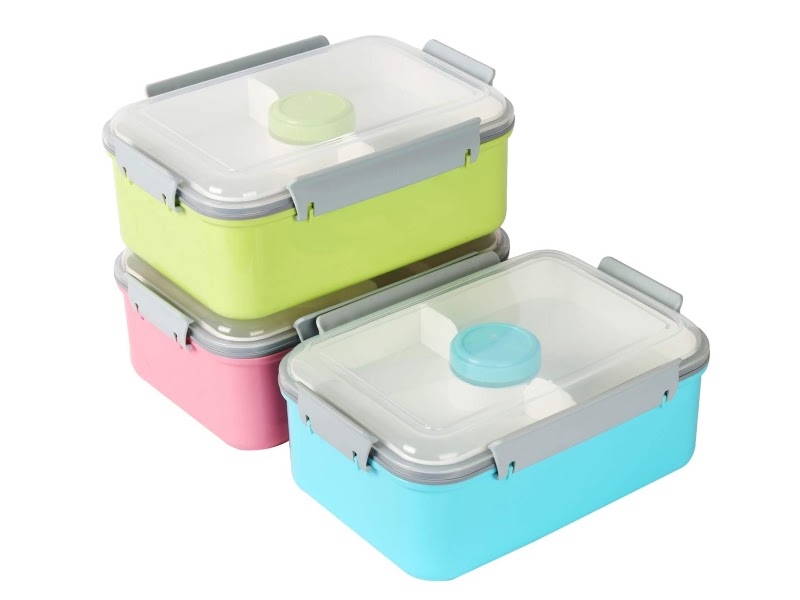 Plastic Salad Container
Shopwithgreen is a tableware made of plastic material. It has a removable tray and dressing pots perfect for lunch, snacks, travel, and school. Its material is non-toxic and BPA free, and is microwave and dishwasher safe. It has a sauce container compartment to store salad dressings, sauces, and other seasonings. The lid of the container has a leaf-proof design, so food or sauce leakage wouldn't be a problem at all. This convenient and user-friendly food storage container should be on your must-have list.
Check out this product by clicking the link: Shopwithgreen Set of 3 Salad Food Storage Container To Go
---
* If you buy through links on our site, we may earn an affiliate commission. For more details, please visit our Privacy policy page.