Chinese food is characterized by sour, sweet, tangy, and spicy flavors. One of the perfect take-out dishes is Chinese food. Traditional Chinese foods have been popularized by combining them with American items such as cream cheese and wheat noodles to produce an extraordinary menu.
The most popular Chinese food chains in the United States are listed below. A lot of these restaurants focus on Americanized Chinese cuisine, such as fried rice and pork lo mein. So, if you're craving for a delicious Chinese food, you can visit one of these best Chinese food restaurants, or you can have it delivered to your home.
Popular Chinese Food Chains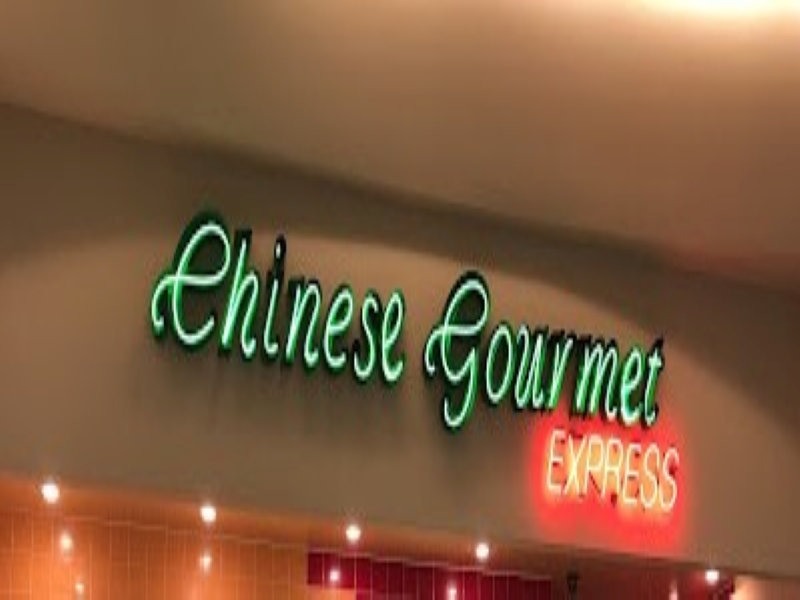 Chinese Gourmet Express
In the Sherman Oaks Galleria, Samuel Y. Sim founded the Chinese gourmet express in 1990. Sam and Monica, the owners, take their distinct vision around California and the United States, including the Northwest, Rockies, Texas, Midwest, and Northeast.
Chinese Gourmet Express is a fast food restaurant that provides unexpectedly delicious Chinese meals. They operate in over a twelve states and have over 50 sites.
They have over a hundred different meals on their menu, so there's something for everyone, from hot and spicy dishes to vegetarian dishes.
Even though many Chinese restaurants can provide delicious chicken dishes, Chinese Gourmet Express also offers a variety of other meat selections. If you prefer a pork meal, the best choice is their BBQ Pork which comes with a sweet Chinese barbecue sauce. If you enjoy beef dishes, then their Broccoli beef is a perfect choice. The beef in this meal is stir-fried, and their delicious sauce coats the thin slices of beef. These dishes are definitely a must-try.
---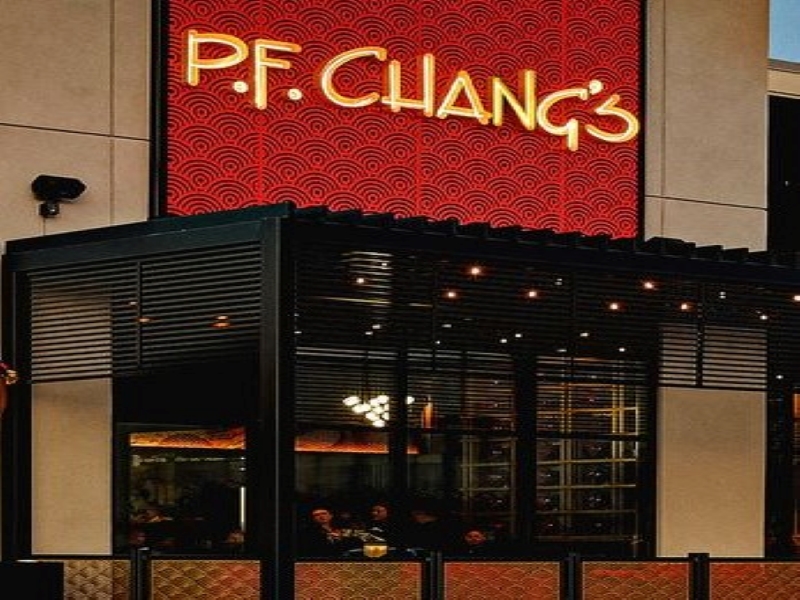 P.F. Chang's
One of the most popular American-Chinese restaurants is P.F. Chang's. The fast food chain restaurant was founded by Paul Fleming and Philip Chiang in 1933. Their headquarters is located in Scottsdale, Arizona.
The restaurant focuses in Chinese food from the United States. Their meals are very delicious. Chang's Lettuce Wraps, kung pao chicken, Peking Duck, Mongolian Beef, Crispy Honey Chicken, Oolong Chilean Sea Bass, Pepper Steak, Northern-Style Pork Spare Ribs, and several varieties of sushi are among the menu's highlights. Outside of the usual beverage menu, wine, specialty cocktails, Asian beers, sake, cappuccino, and espresso are offered.
Every day, they prepare all of their meals from scratch in each of their restaurants. Though, their menus may differ depending on the location.
P.F. Chang's is a more premium, sophisticated dining experience that is ideal for gatherings of families, coworkers, and reunions.
If you don't have time to visit their restaurant, you may purchase food through their website. They provide delivery, however availability varies by region and order time.
---
Panda Express
Panda Express is one of the most popular American-Chinese fast food restaurants. It was founded on October 1983 in Glendale, California, United States by Andrew Cherng, Peggy Cherng and Master Chef Ming Tsai Cherng, Andrew's father.
At shopping malls and food courts, Panda Express is a common sight. Panda Express restaurants were once only found in shopping mall food courts, but the American Chinese restaurant now has locations across the country, including stand-alone restaurants, colleges, casinos, airports, military bases, amusement parks, and other locations. Panda Express is definitely one of the best Chinese chain restaurants.
Kung Pao chicken, orange chicken, chow mein, egg rolls, and steamed veggies are the typical dishes of Panda Express, with special meals such as honey walnut shrimp and black pepper Angus steak requiring extra fees.
---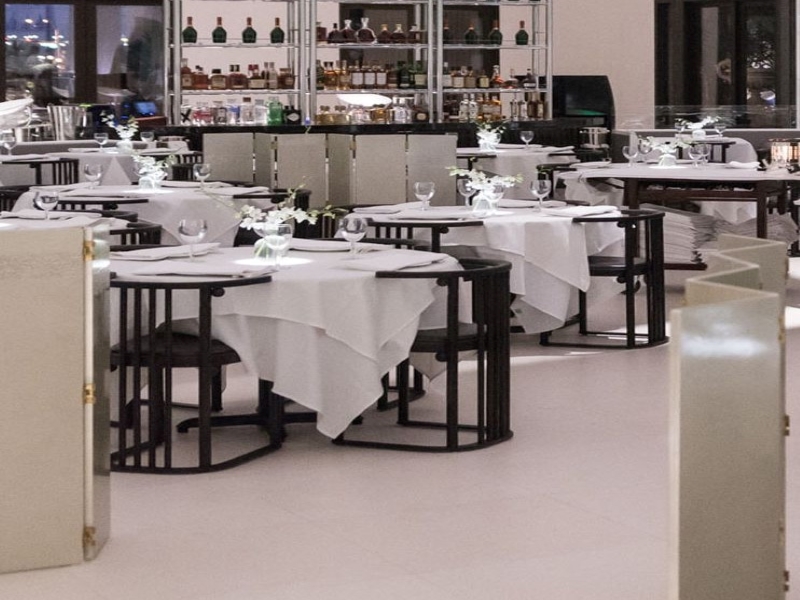 Mr. Chow
Mr. Chow is perfect for those seeking a fine dining experience. Michael Chow, a restaurateur, established the Mr. Chow Chinese restaurant chains. The first restaurant was built in London, England, and opened in 1968. Since then, the brand has expanded to America, with restaurants in New York City, Beverly Hills, Miami, and Las Vegas, among other places. Their restaurants are all magnificent, and their cuisine is amazing. Mr. Chow's design objective is to appear lavish and extravagant.
The menu on Mr. Chow restaurant are often prepared in family-style, and a lot of their food are inspired from Beijing, such as Beijing duck.
---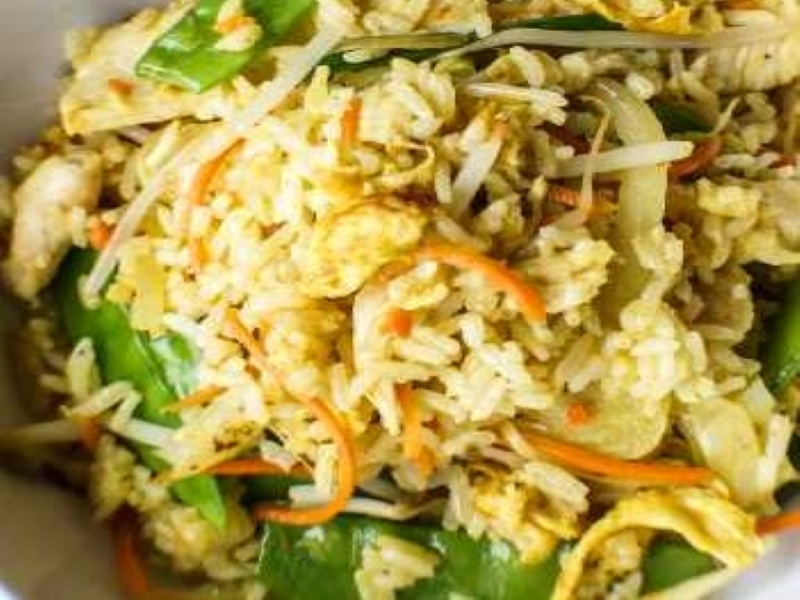 Mark Pi's
The Chinese restaurant Mark Pi's was founded by Mark Pi. He was born in Korea to Chinese parents from the Shantung Province in Northern China, where he acquired his culinary education. He was a Master Chef when he arrived in Chicago. His first work in the United States was at the Mandarin House Chinese restaurant in Chicago. Mark Pi was able to acquire a loan and buy the restaurant under his own name within five months. Mark Pi started working toward his objective of building a nationwide restaurant brand with hard work, commitment, and outstanding culinary skill.
Mark Pi obtained a third degree black belt in the ancient art of Chinese noodle making since he was 9 years old, in addition to building a renowned restaurant business. For many years, he held the Guinness World Record for the fastest human noodle maker, breaking the record six times since 1981.
The Lo Mein noodles, in particular, is a must-try among Mark Pi's noodle dishes. Their menu has all of the popular Chinese American take-out favorites, but you have the option to modify your order with your preferred protein, chicken, beef, shrimp, tofu, or veggies are among the choices.
---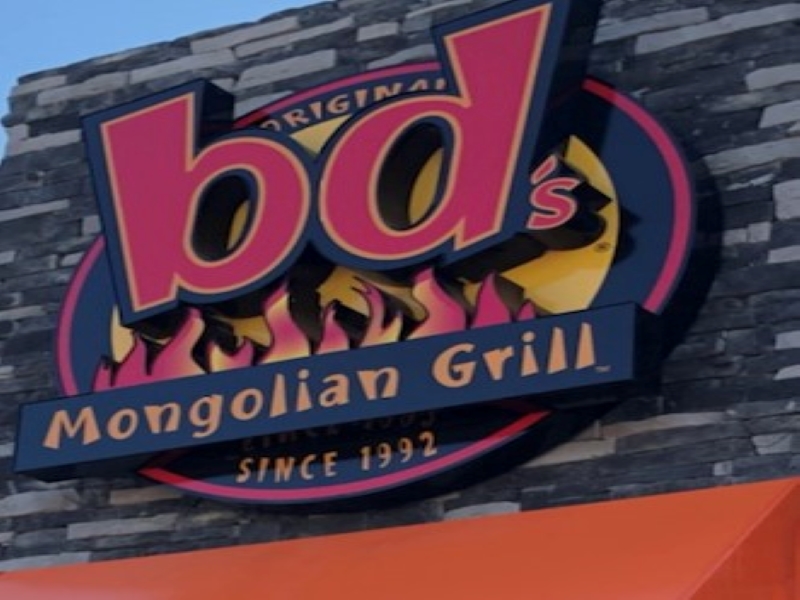 Bd's Mongolian Grill
BD's Mongolian Grill is an American-Chinese restaurant chain that specializes in stir-fry dishes.
Bd's Mongolian Grill, which opened in Michigan in 1992, allows you to select the ingredients for your stir-fry from a display of over 80 options. In addition to fresh, made-to-order stir-fries, the fast food chain also has a soup and salad bar with a choice of fresh vegetables and delectable soups. They also offer some delicious appetizers on the menu, such as egg rolls, potstickers, and crab rangoons.
---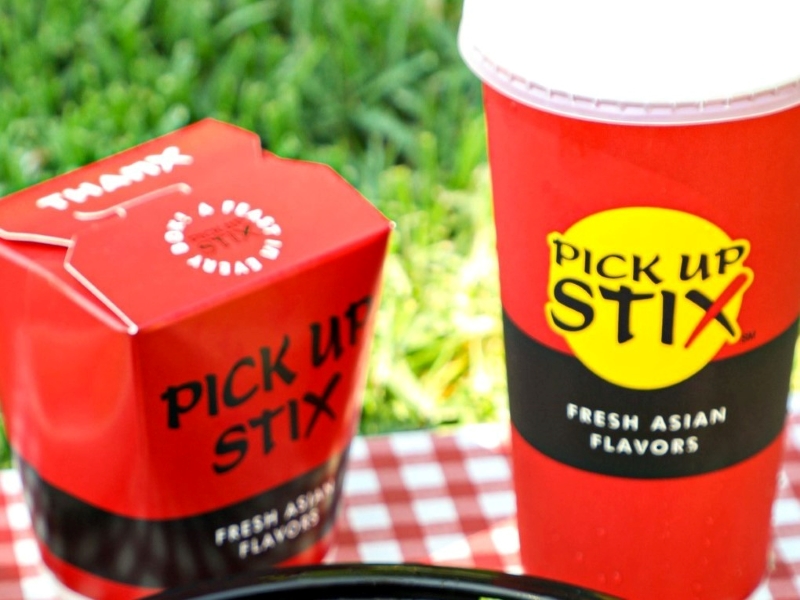 Pick Up Stix
Pick Up Stix is an American-Chinese restaurant chain established in Laguna Hills, California. The restaurant provides dine-in and take-out options, as well as off-site catering and even some delivery services. It also provides meals as part of a school lunch program to private schools.
Charlie Zhang, a Chinese immigrant who arrived in the United States in 1982 with only $20 in his hand, founded Pick Up Stix. By minimizing the quantity of oil and adding wine, vinegar, and soy sauce, he was able to adapt traditional Asian cuisine to the American palate. In 1989, he launched the first of his restaurants in Rancho Santa Margarita, California. Irvine and Laguna Niguel were added to the Orange County location by 1992. The business flourished into San Diego County two years later, with stores in Del Mar, Carlsbad, and San Diego. Carlson Restaurants Worldwide, a division of the Carlson Companies, purchased the firm in July 2001. The business is based in Laguna Hills, California, and has its own food manufacturing facilities. Zhang served as the company's president and CEO until his retirement in 2003. Lorne Goldberg's Mandarin Holdings purchased Carlson Restaurants Worldwide in 2010. There are more than 70 sites around the country.
The Cream Cheese Wontons appetizer, as well as the House Special Chicken prepared with white wine, garlic, and soy sauce, are their popular dishes. Pick Up Stix also serves a variety of dishes, you'll find beef dishes, shrimp dishes, and even salmon dishes.
---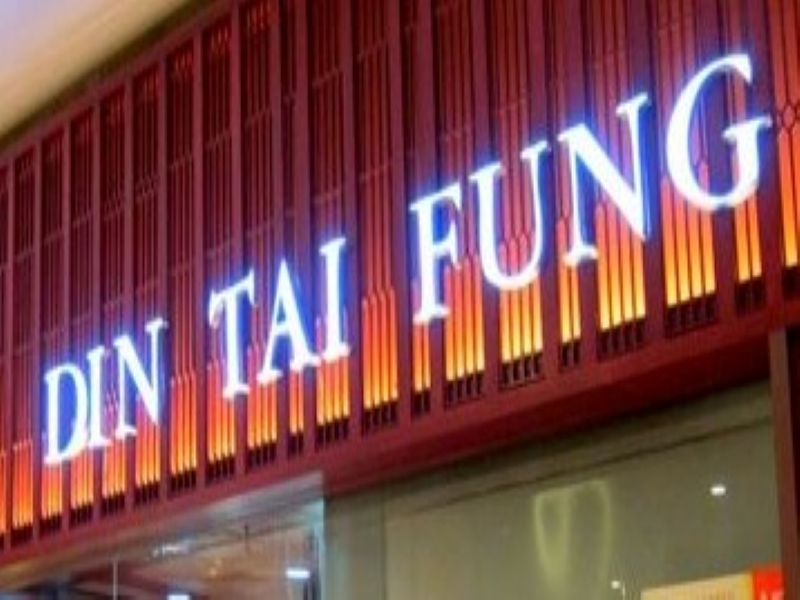 Din Tai Fung
Another famous restaurant is Din Tai Fung. Yang Bingyi, the founder, is an immigrant from Shanxi. He began his career in Taiwan at Heng Tai Fung, a cooking oil merchant. He then aspired to go out on his own in order to provide for his family. In 1958, he opened a cooking oil business with his Hakka wife, Lai Penmei. Din Tai Fung was established by uniting Yang's old employment, "Heng Tai Fung," with their new supplier, "DinMei Oils".
Tinned cooking oil gained popularity around 1970, and business dropped significantly. The proprietor of Heng Tai Fung proposed that Yang and Lai transform half of the business to make and sell steamed buns, known as xiaolongbao, in order to survive. The buns were so successful that in 1972, the business discontinued selling oil and turned into a full-fledged restaurant. The original restaurant is located on Taipei's Xinyi Road.
The first international store launched in Tokyo in 1996, followed by the first North American store in Arcadia, California in 2000.
The layout of the cuisine at Din Tai Fung will immediately capture your attention. All the dishes are lovely and can definitely satisfy your taste buds. There's something delicious on their menu for everyone, from Jidori Chicken Dumplings to Kurobuta Pork Buns. If you prefer Chinese soup, Braised Beef Soup and Hot & Sour Soup are two excellent choices.
---
Pei Wei Asian Kitchen
Pei Wei Asian Kitchen is an American restaurant chain with 119 sites in the United States providing Pan Asian cuisine. Pei Wei's cuisine were made to order in an open kitchen employing techniques such as wok firing. Customers may customize their meals at the restaurant, which includes vegetarian and gluten-free selections.
P.F. Chang's established the restaurant brand Pei Wei Asian Diner in 2000. With a Pan Asian cuisine and a rapid, made-to-order service style. Pei Wei launched its first site in Scottsdale in 2000.
Pei Wei stated its independence from parent firm P.F. Chang's China Bistro at the end of 2017. This split resulted in a minor name change and the move of the company's headquarters from Scottsdale to Irving, Texas.
Teriyaki Chicken, Pad Thai, Coconut Curries, and a Polynesian Poke bowl are among the typical menu of Asian American dining encompassing Chinese and Southeast Asian cuisines. Freshness and vegetable-heavy cuisine are the excellent attributes of Pei Wei.
---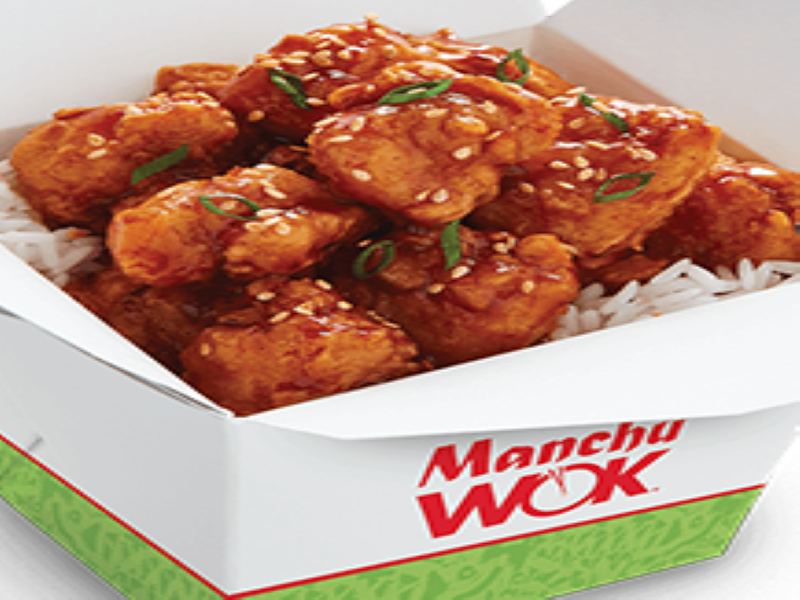 Manchu Wok
In 1980, Dr. Jack Lew founded Manchu Wok in Peterborough, Ontario, Canada. Manchu Wok Inc. is a Chinese mixed cuisine fast food restaurant chain based in Canada. In the United States, the Manchu Wok has 13 locations. Given the chain's name, the menu does not include any recipes from traditional Manchurian cuisine, instead emphasizing on American Chinese and Canadian Chinese food.
Shopping malls and airports are the most common locations of this fast food chain.
Sesame chicken, beef and broccoli, sweet and sour pork, and lo mein noodles are among the dishes on the menu.
---
HuHot Mongolian Grill
HuHot Mongolian Grill is an American restaurant chain based in Missoula, Montana, that specializes in make-your-own stir fry food. HuHot Mongolian Grills are located in 18 states as of March 2017.
The first location opened in Missoula, Montana by the Vap family in 1999, then known as Mongo's. The family was experienced with franchising thanks to their experience as Godfather's Pizza franchisees, and they knew a fellow restaurateur in the Midwest who was interested in the concept.
HuHot began as "Mongo's", but when the firm attempted to franchise, they discovered the name had already been trademarked. HuHot is derived from Hohhot, the capital of Inner Mongolia.
They have many sauces to choose from, along with twice as many vegetables. Proteins include various fish and seafood along with chicken, meatballs, beef, and pork sausage. There are currently around 70 locations in 18 states.
---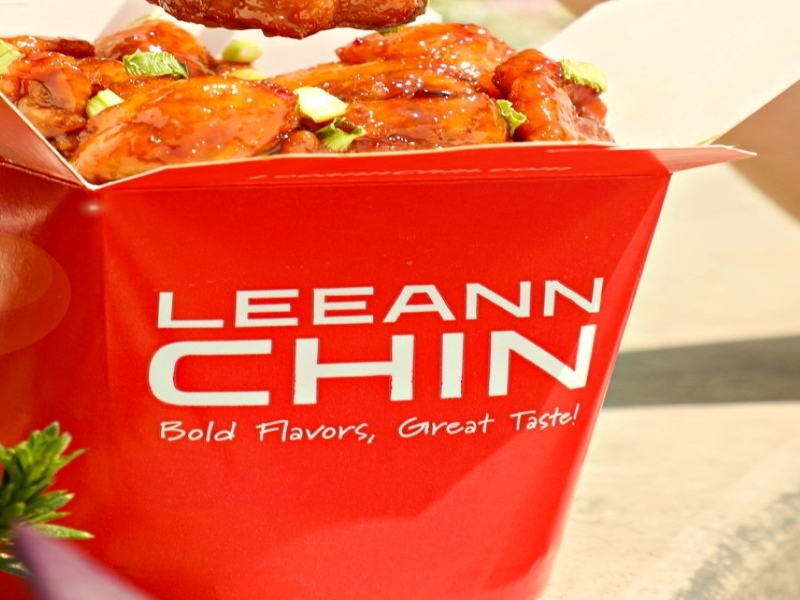 Leeann Chin
Leeann Chin started the Leeann Chin fast food restaurant. Leeann Chin, a Chinese immigrant who arrived in Minnesota in 1957, created the idea. Her first store debuted in Minnetonka, Minnesota in 1980, followed by another in St. Paul in 1984.
Chicken dishes, as well as beef and shrimp, are available in Mongolian, Hunan, and Szechuan styles ranging from medium to hot. The fast food chain has added low-calorie alternatives, as well as its own Red Cherry frozen yogurt.
---
Mama Fu's
Mama Fu's is mostly southern Chinese cuisine, with a bit of southern style to their American Chinese food options. A side of macaroni and cheese is also available.
Mama Fu's is a Southern restaurant chain with locations largely in Texas.
One of their dishes, Jalapeno Brisket Fried Rice, is truly an amazing meal. With jalapenos, onions, mushrooms, and green pepper sauce, this fried rice incorporates smoked brisket.
---
Frequently Asked Questions
What is duck sauce at Chinese restaurants?
Duck sauce, also known as orange sauce, is a sweet and sour seasoning with a transparent orange color comparable to a thin jelly. It's served as a dip with deep-fried meals including wonton strips, spring rolls, egg rolls, duck, chicken, and fish, or with rice or noodles at American Chinese restaurants. It may be used as a glaze over meals like poultry. The sauce is not made using duck flesh, instead, it is called after the Chinese-style duck dishes to which it is commonly served.
What kind of noodles do Chinese restaurants use for chow mein?
Chinese egg noodles are usually used in making chow mein.
What kind of cooking tool do Chinese restaurants typically use?
The most common is wok. A wok has a deep, round-shaped bottom. It is a Chinese-style cooking pan. In China, it is quite prevalent.
Stir frying, pan frying, steaming, deep frying, poaching, braising, boiling, searing, stewing, smoking, creating soup, and roasting nuts are just a few of the Chinese culinary methods that involve woks.