If you think that Chinese sauces are simple and easy to use, think again. Even people living in China can easily get confused about when, where, and how to use their home-grown sauces. So, imagine how much more Chinese sauces can confuse other people from various parts of the world.
* If you buy through links on our site, we may earn an affiliate commission. For more details, please visit our Privacy policy page.
When it comes to Chinese cuisine, you know that sauces play a huge part in determining its flavor. Using the right sauce can dramatically improve the taste. On the other hand, using the wrong sauce can ruin what would have been a perfect dish.
So, if you are among those people who want to know more about Chinese sauces, their different types, and their uses, then you came to the right place. In this post, let us take a look at some of the best types of Chinese sauces.
Different types of Chinese sauces
As its name suggests, Chinese sauces are commonly used in Chinese cuisines. China is a big country and thus, you will notice there might be some regional variations in how they prepare their sauce. For example, some Chinese sauces are made with soy while others are made of beans.
Because there are tens of Chinese sauces, the best way to discuss them is by type. Chinese sauces would readily fall into the following categories:
Traditional Chinese sauce
Sichuan cuisine sauce
Cantonese cuisine sauce
Hunan cuisine sauce
Jiangsu cuisine sauce
Guizhou cuisine sauce
Northern Chinese cuisine sauce
Discussing each of these cuisine sauces would be a lengthy endeavor. They can be a good topic for next blogs. For now, let's discuss the most popular Chinese sauces below.
Because of its color, dark soy sauce is best used not just to add flavor, but also color. Moreover, when compared to other sauces, the dark soy sauce is known to be thicker and richer in flavor but less salty. It is also sweeter because of the additional sweetening agents such as molasses.
The most common use of dark soy sauce would include red-cooked dishes, stir-fries, and stews.
One good example of dark soy sauce would be Lee Kum Kee Premium Dark Soy Sauce. It comes in a 16.9 Fl Oz size. It can last for months in your kitchen because every drop of this soy sauce packs a lot of punch. It is super flavorful and could turn your dish into professionally prepared food for everyone to love.
---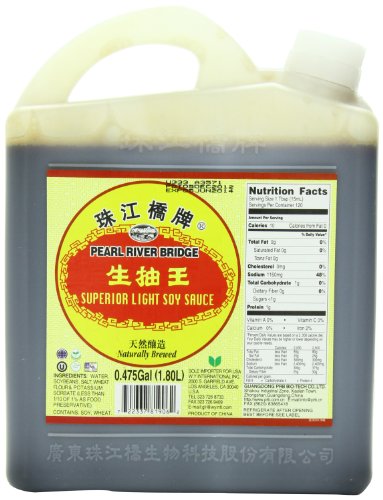 Light soy sauce is lighter in color compared to dark soy sauce. So, it's not mainly for adding color to your dish, but more for adding flavor. Traditionally, light soy sauce is made of fermented soybeans, brine, and roasted grain.
One fun trivia about soy sauce: it was first made 2,200 years ago during the Han Dynasty. So, every time you use soy sauce, realize that you are using an ancient condiment.
If you are looking for one good light soy sauce for your next meal, give Pearl River Bridge Superior Soy Sauce. This sauce is naturally brewed. It comes in large quantities (60 ounces). So, it can be perfect to serve as a restaurant supply but good enough to be used in your home as well. Pearl River Bridge's sauce is a perfect condiment, dipping sauce, and flavoring for your stir fry food.
---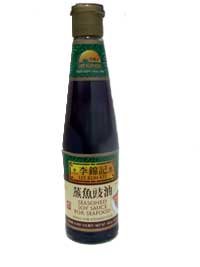 Seasoned soy sauce is a light soy sauce, but this time it is seasoned with various spices, herbs, sugar, and even combined with other types of sauce. So, you can just imagine how flavorful this soy sauce is.
If you're curious about how seasoned soy sauce tastes, try Lee Kum Kee Seasoned Soy Sauce. Most people use this as stir fry sauces or flavoring for seafood and steamed fish. By the way, seasoned soy sauce can be difficult to find in your local grocery store. So, grab the chance to buy this online whenever you can.
---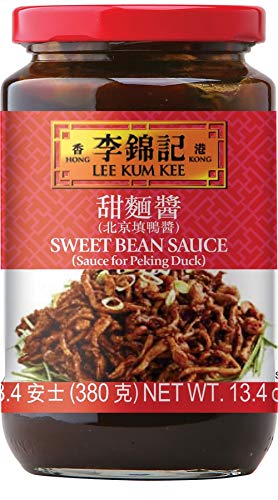 There are different names of sweet bean sauce such as Tianmian sauce, sweet wheat paste, and sweet flour sauce. Sweet bean sauce comes with a thick but smooth consistency. Its color is primarily black or dark brown. It can come with a savory, sweet, or mild flavor.
One good example of sweet bean sauce is the Lee Kum Kee Sweet Bean Sauce. Let your taste buds feast on the unique combination of sweetness and umami flavor. Because of its savory taste, it makes your dish really special and easy to cook. You won't need too many seasonings anymore.
---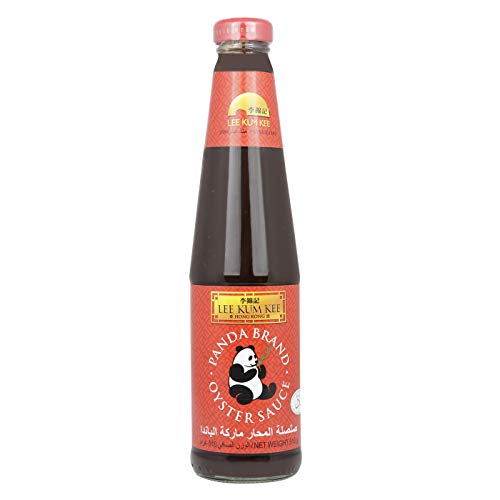 A lot of people are familiar with oyster soy sauce. However, the purest oyster sauce is naturally dark and thick. Some oyster sauces are combined with corn starch to make it thicker. Others include caramel to make the sauce darker.
No matter how the oyster sauce is prepared, its main ingredient would always be there, which is oyster. It is prepared by cooking oyster and extracting its flavor and fuse it into a sauce. Oyster sauce is not only popular among Chinese, but also Vietnamese, Malay, and Thai.
If you're ready to use oyster sauce, you will love Panda Oyster Sauce. It's a healthy option because it does not contain any GMO products and it's gluten-free as well. Panda only uses the finest ingredients when it comes to its oyster sauce.
---
Also known as fermented tofu, white bean-curd cheese, soy cheese, tofu cheese, and preserved tofu, the fermented bean curd looks like a cube of tofu. So, you should now understand why people call it tofu.
For the most part, the fermented bean curd is melted whenever it is used as seasonings and spices. It can also serve as a condiment or use as a marinating agent.
You can try Wangzhihe Fermented Traditional Bean Curd for a start. This bean curd is just perfect with the right consistency and flavor. It can easily bring authentic regional Chinese cuisine to your house. One good recipe you might try with Wangzhihe fermented bean curd would be Char Sui or commonly known as pork barbecue.
---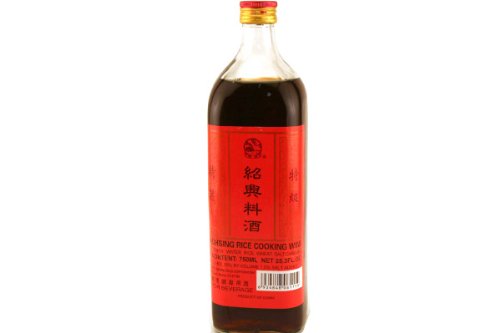 Yes, wine can also be used for cooking and the Chinese are good at it. So good that they came up with their own dedicated cooking wine.
Basically, the cooking wine the Chinese use is based on the yellow wine or Huadiao. They take this yellow wine and add various seasonings. After the process, the yellow wine now becomes cooking wine, which is also known as Liaojiao. It is then used primarily in most seafood and meat recipes.
Shaohsing Rice Cooking Wine is among the best examples of cooking wine. It comes with a long shelf life and you won't easily exhaust it. The sweetness is just right and will make any Asian food truly Asian (or Chinese, if that's what you prefer).
---

Sesame oil is commonly used both as a cooking oil or flavor enhancer. You probably have eaten sesame seeds already, right? So, you have an idea of how sesame oil can improve the taste of your food. It comes with this distinct nutty taste and aroma.
The Kadoya Sesame Oil is a premium example of sesame oil. You can use it as a seasoning, flavoring, or dressing. Because of its deep, pure, and authentic nutty flavor, a lot of people love Kadoya's sesame oil. Though this product is made in Japan, it still comes with that distinct Chinese aura.
---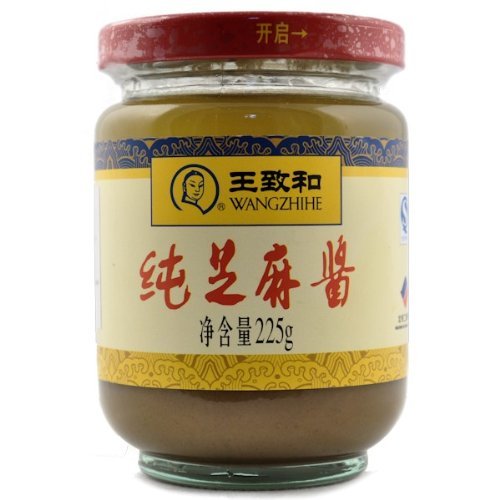 Sesame paste is also made of sesame seeds, usually roasted to bring out its nutty flavor. It can look white or black, depending on which product you're using. Obviously, if you wish to add sesame paste without influencing the color of your dish, then you should go for the white variety.
Sesame paste such as the Wang Zhihe Pure Sesame Paste is best used for different types of noodles such as Dan Dan noodles, Wuhan hot and dry noodles, and Szechuan cold noodles. The best thing about Wang Zhihe's sesame paste is that it is pure and no additional ingredients were added to ensure you only get that authentic sesame flavor.
---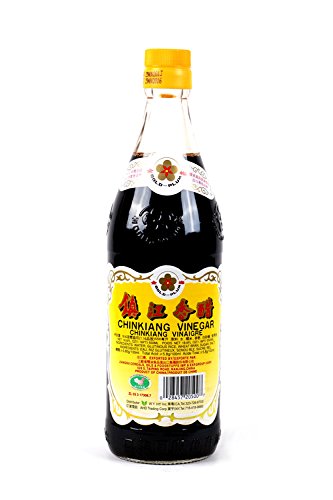 There are two types of vinegar when we are talking about Chinese sauces and they are commonly based on their color. So, we have white vinegar and black vinegar.
Perhaps, the most important difference between the Chinese vinegar and the Western vinegar is its source. Western vinegar is commonly extracted from fruits while Chinese vinegar is extracted from grains.
The white vinegar is best used for adding sourness to your dish without changing its color. On the other hand, black vinegar is best used for coloring roasted meat and adding aroma to your dish.
We have chosen the best vinegar for you. So, go ahead and check it out. Here are white vinegar from Marukan and Gold Plum black vinegar to make your dish taste flavorful. Both of these bottles of vinegar should give you a powerful boost of sourness flavor to your food.
---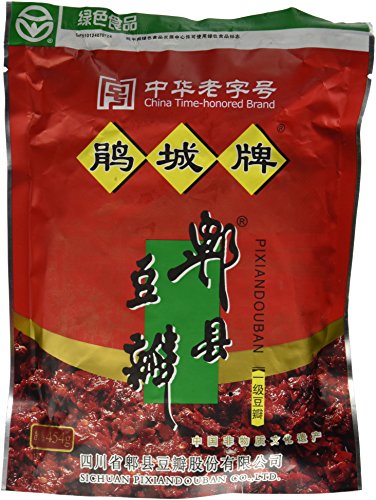 When you hear about Sichuan, China, probably, the first thing you remember is the Sichuan cuisine. Yes, that's correct. Sichuan cuisine is from this place and the most important sauce for this cuisine is no other than the doubanjiang. It is actually a chili oil sauce that is almost always present in every dish from the Sichuan cuisine such as mapo tofu, cooked pork belly, and boiled fish.
The Pixian Broad Bean Paste should be a good choice if you want to enjoy Sichuan cuisine. The broad bean paste comes with a savory and nutty flavor that comes with a hot chili twist of earth spiciness.
---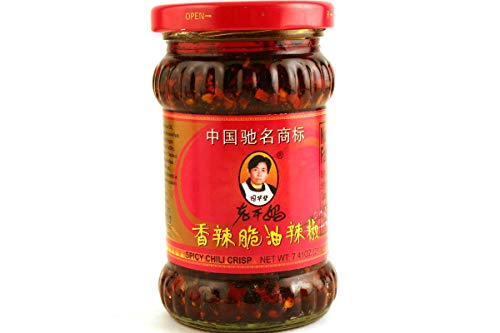 Have you visited a Chinese restaurant lately? If yes, you might have noticed that there's always that peculiar chili oil sauce on top of every table. Now, there are different types of chili oil sauces, but in China, the most popular would be the Laoganma.
There are two types of laoganma: black bean chili oil and crisp chili oil. Depending on how you want your dish to taste, you can choose between these two. However, their common denominator is that they are both spicy.
---

Do you like the combination of sweet and spicy flavors? If yes, then check Hoisin sauce. For example, Lee Kum Kee Hoisin Sauce is a popular hoisin sauce product. Aside from its sweet and spicy flavor, the hoisin sauce is a great substitute for fresh garlic when doing stir fry dishes. The best thing about Lee Kum Kee is that they don't use GMO products and gluten when preparing their hoisin sauce.
---
How to choose Chinese sauces
There are probably about 30 types of Chinese sauce. Each of these sauces comes with its unique taste. They are specific sauces of various recipes. So, choosing the right Chinese sauce can be daunting.
To help you make the right choice, here are some of the important points to consider:
Know the difference
The most effective way to know how to choose Chinese cooking sauce is to get familiar with them. This means you can taste a few of them just to know what flavor they may add to your dish.
You can also read as much information as possible about Chinese sauce. Just like what you are doing right now as you read this blog, you are getting more details about what Chinese sauces are and how to use them.
Know your food
Every recipe comes with different ingredients. When you know what food you want to cook or prepare and how you want it to taste, it should give you a good idea of what sauce to use.
Learn from the experts
Whether you are reading Chinese cuisine blogs, asking a chef, or watching video tutorials, you should not hesitate to learn from the experts. They can dramatically help you improve your knowledge about Chinese cooking sauce and how to use them. You will effectively shorten your learning curve as you get more knowledge from other people.
Experiment
Don't be afraid to experiment. While it is great to learn from others, it can also be as great as to know from your own experience. When you experiment, it gives you the freedom to know how certain sauces can add flavor to your food. This might even help you gain knowledge other folks don't know yet.
Final words
In summary, Chinese sauces bring out unique tastes and flavors. When you are familiar with various Chinese sauces, you can dramatically improve your dish. Not only that, but you can easily become a master of Chinese cuisine when you know which sauce to use and how to add it.
With this in mind, be sure to bookmark this blog if in case you want to review Chinese sauces. Take your time and we hope you come up with the best dish ever!
* If you buy through links on our site, we may earn an affiliate commission. For more details, please visit our Privacy policy page.