Potsticker dipping sauce, or some called it as the ginger sauce, usually has a scented light soy flavor. It is made from soy sauce, rice vinegar, water, brown sugar, green onion, minced ginger, sesame oil, minced garlic, and sriracha sauce.
This dipping sauce is perfect for your store bought potstickers or heated up frozen potstickers.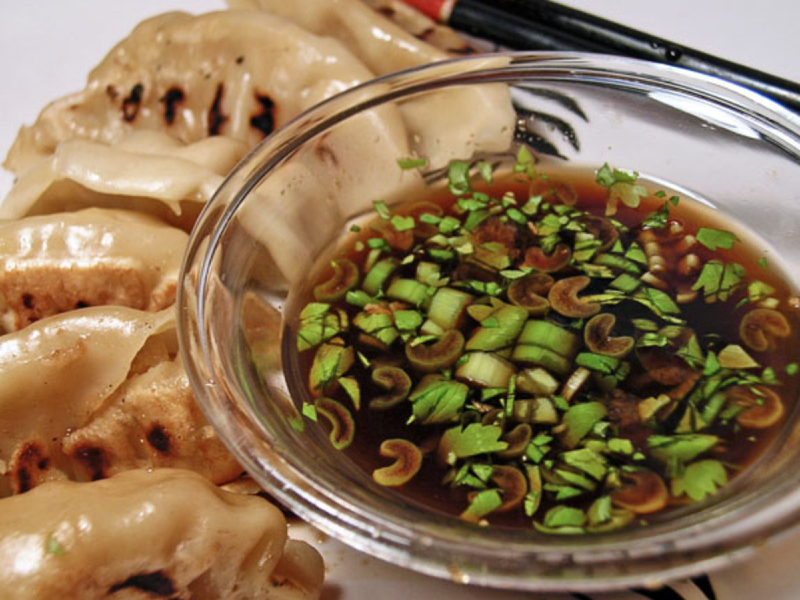 HOW TO MAKE A POTSTICKER DIPPING SAUCE
There are varieties of store bought potsticker dipping sauces, but if you have the mentioned ingredients in your fridge, you can make this dipping sauce from scratch.
This article will provide you with the complete recipe on how to make a delicious pot sticker dipping sauce at the comfort of your own kitchen. If you haven't gotten any recipe card about this sauce, then this article should be a good read for you.
Scroll down and continue…
WHAT IS A POTSTICKER?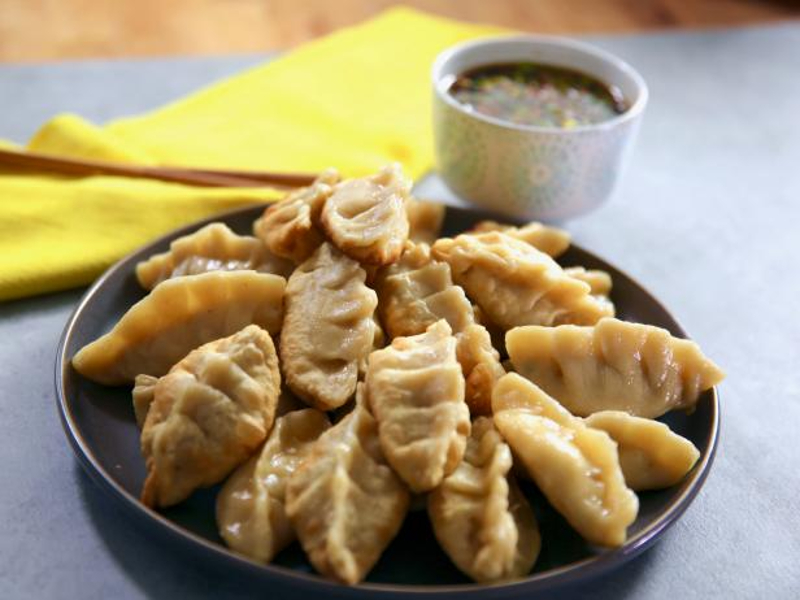 You might probably ask, what exactly is a potsticker? Potstickers are crescent-shaped Chinese dumplings that are filled with ground pork, chicken, shrimp, shredded vegetables, and other ingredients. Then these dumplings are steamed and pan-fried until they become moist and crispy.
So if you are ready to prepare this easy-to-make potsticker sauce recipe, let us first check out all the ingredients needed.
RICE VINEGAR or RICE WINE VINEGAR
Rice vinegar is made from fermented rice often used as a sweetener. This ingredient is available at most grocery stores.
SOY SAUCE
Soy sauce is a liquid condiment native to China. It is made from a fermented paste of soybeans, brine, Aspergillus oryzae, and roasted grain. A regular soy sauce has a strong umami taste which is used to add extra flavor to any recipe.
To avoid food allergy, you can use gluten free soy sauce in making your homemade dipping sauce recipe.
SESAME OIL
Sesame oil is a vegetable oil from sesame seeds. It is commonly used for marinades, and to saute meat and vegetables. If you love spicy food, you can replace this vegetable oil with hot chili oil.
BROWN SUGAR
Brown sugar is either unrefined or partially refined soft sugar. It has a distinctive brown color as it contains molasses. Brown sugar is commonly used as a sweetener to baked goods, marinades, and sauces.
GREEN ONIONS
Green onions, also known as scallions or spring onions, are vegetables obtained from some species in the genus Allium. These vegetables have a milder taste, and are often used to add color and crunch to different dishes like salads, stir-fries, salsas, and even sauces.
GARLIC
It is a bulbous flowering plant in the Allium family. It offers various health benefits and gives an earthiness flavor to any recipe.
GINGER
This ingredient is among the healthiest and most savory spices. This flowering plant is native to Southeast Asia and is relevant in both cooking and medicine. Ground ginger has a mild flavor while the fresh one is spicy, sweet, and pungent. The latter gives a more intense flavor to your menu.
SRIRACHA
Sriracha is made from a paste of chili peppers, salt, distilled vinegar, garlic, and sugar. Its taste may vary depending on the brand, but in general, this sauce is tangy, spicy, and sweet with a touch of garlic.
Since we are already familiar with all the ingredients for our potsticker sauce recipe, here's the complete recipe in making a delicious dipping sauce for your pot stickers.
POTSTICKER DIPPING SAUCE RECIPE
PREP TIME: 5 minutes
Time to let all flavors blend: 35 minutes
Total prep time: 40 minutes
Equipment: small bowl and a food processor is not needed
INGREDIENTS:
2 tbsp. rice vinegar
2 tsp sesame oil
2 tsp brown sugar
1 clove of garlic (minced)
1 tbsp. green onions (diced)
¼ tsp fresh ginger )minced)
¼ cup soy sauce
¼ tsp sriracha
¼ cup water
DIRECTIONS
In a small bowl, combine rice vinegar, soy sauce, water, sesame oil, green onion, brown sugar, ginger, minced garlic, and sriracha sauce. Mix all the ingredients until well combined.
Cover the mixture and set aside for about 35 minutes to make sure that the flavor will blend thoroughly.
Once done, stir the dipping sauce before serving. You can store the dipping sauce in the fridge or serve it right away.
The perfect mix of this great sauce can best complement different dishes such as potstickers, wonton with wonton wrappers, egg rolls, and gyoza.
You can also store your leftovers in a fridge for up to 30 days as long as it placed in an airtight jar.
NUTRITION INFORMATION FOR POT STICKER DIPPING SAUCE
This pot sticker dipping sauce recipe contains low sodium, carbohydrates, and sugar. The percentage may vary depending on the amount of the ingredients used. Some potsticker sauce recipes use red pepper flakes especially those who love spicy food and prefer spicy sauce over a sweet sauce.
If you are a huge fan of potstickers and would like to try different dipping sauce recipes, you can play around with the common ingredients given above. Simply lessen or add whichever ingredients and adjust the taste according to your preference. You'll probably make a great recipe of your own!
If your own dipping sauce tasted great, then surely the whole family will enjoy whatever dishes served on the table, like fried rice, pork potstickers, chicken and lemongrass potstickers, and chicken and cilantro potstickers.
DIFFERENT POP STICKERS DISHES
There are varieties of Asian dumplings that this homemade potsticker dipping sauce is best to serve with. Some of these pop stickers are served as the main course while some served as snacks and side dishes. These are the following:
PORK AND CABBAGE GYOZA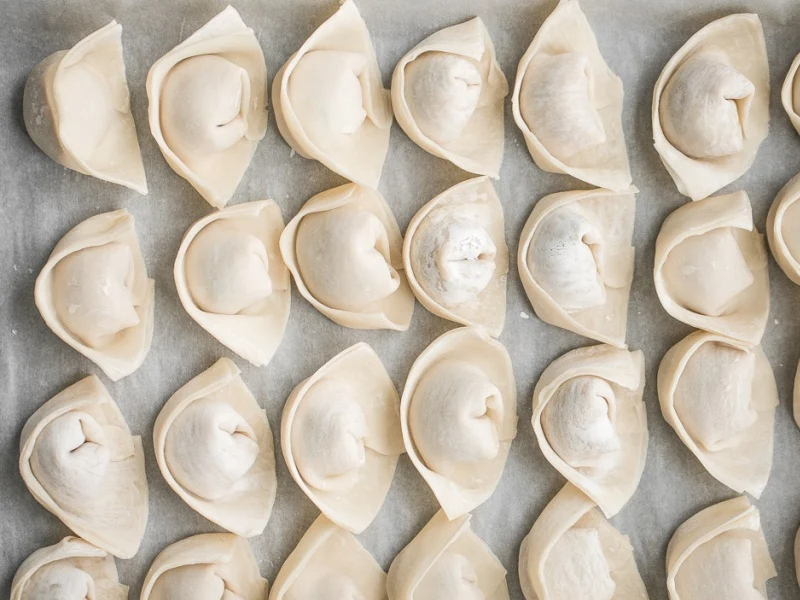 CHICKEN AND CILANTRO POTSTICKERS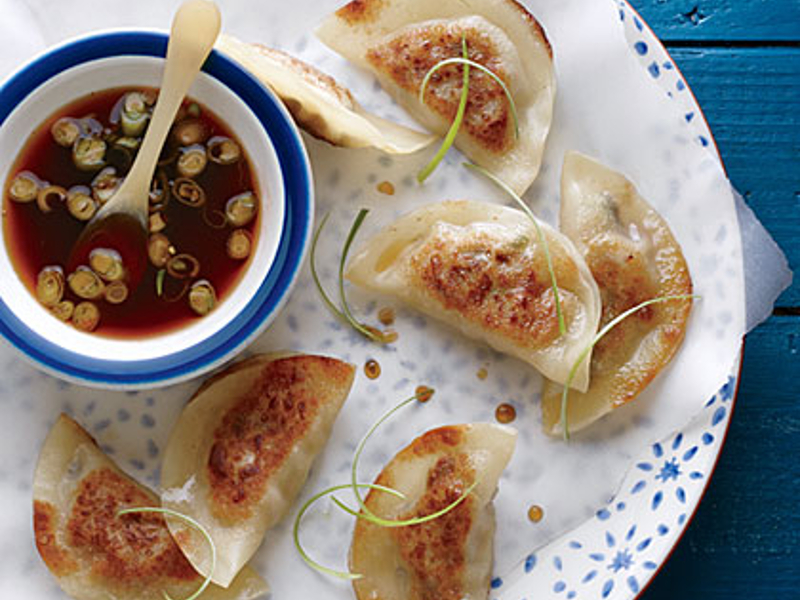 PORK AND SHIITAKE POTSTICKERS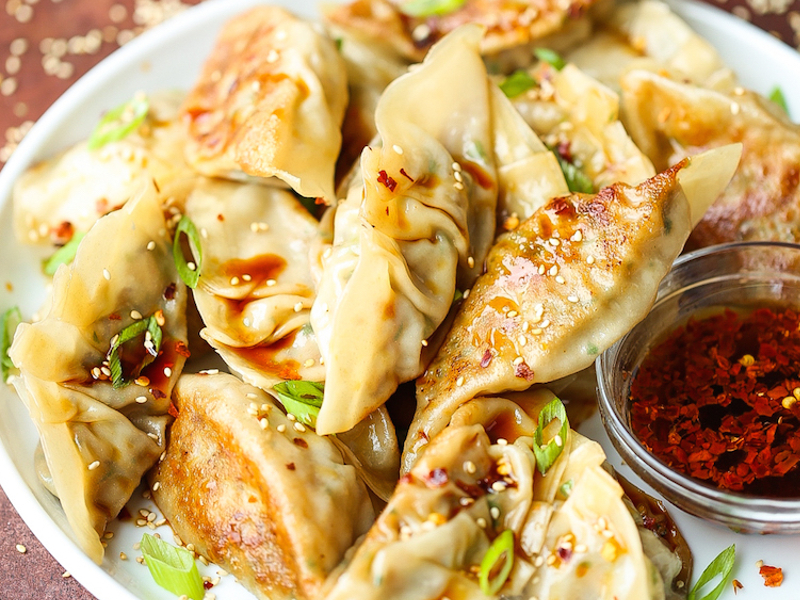 VEGETABLE POTSTICKERS
SESAME CHICKEN POTSTICKERS
PORK POTSTICKERS
PORK AND GINGER POTSTICKERS
NOTE: The texture of these delicious potstickers or dumplings are pretty much similar but each of them has its own and unique flavor. Dip in a tangy and best potsticker dipping sauce, you'll definitely have a wonderful meal!
If you are interested in the completed recipes of the above-mentioned potstickers dishes, comment below and let us know so we can feature the most requested recipes in our next post.
And that covers everything about this potsticker sauce recipe. I hope that this article has helped you one way or another. If you find this post relevant, please help us spread the news.
Thank you for reading!