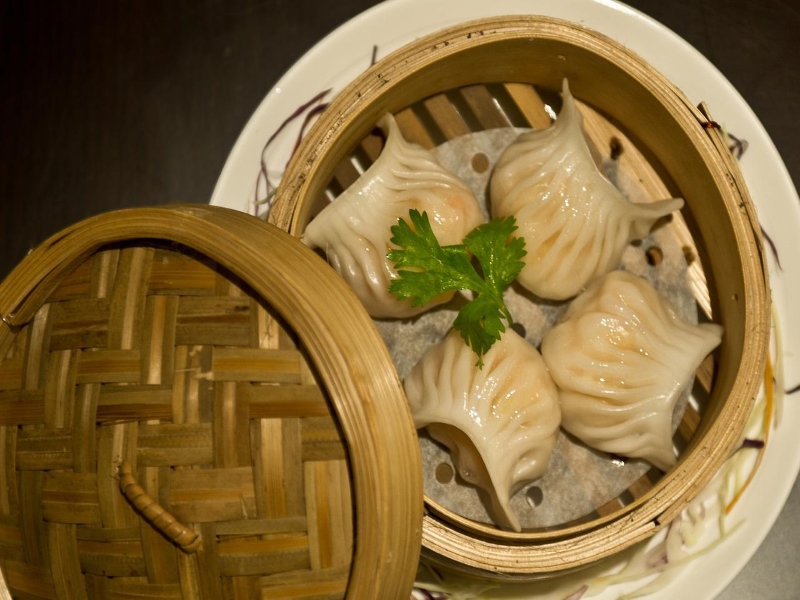 Chinese dumplings or Jiaozi are delicious. Unleavened dough is used to create these delicious dumplings, which include savory contents like ground pork, egg, tofu, pork and shrimp with vegetables, pork with spring onion or green onion, garlic chives with scrambled eggs or just vegetables. Depending on the season, area, and personal preferences, filling mixtures will differ. Boiled dumplings, pan-fried dumplings or steamed dumplings are the types of Chinese dumplings.
Looking for the best dumplings in Los Angeles CA? Finding and selecting the finest dumpling restaurant in Los Angeles, CA, might be difficult because there are so many of them. You don't need to worry since we'll provide you the best Chinese dumpling restaurants. If you are interested to know what these restaurants are, scroll down and continue reading.
Best Dumplings Los Angeles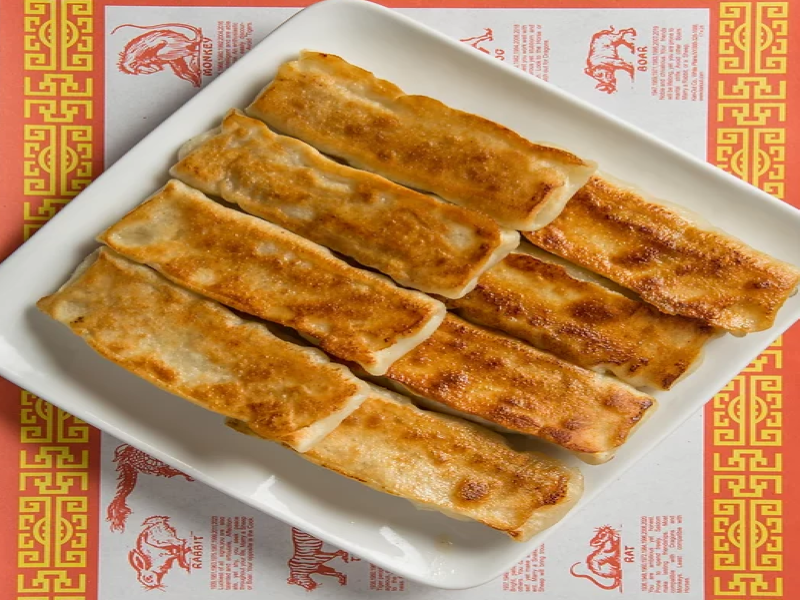 Hui Tou Xiang Noodles House
The restaurant has two branches. One in San Gabriel, CA, and the other is situated in Cahuenga Blvd. Los Angeles, CA.
The Hui Tou Xiang Noodle House takes pride in using only the finest ingredients while handcrafting each dish. They value simplicity, quality, and freshness, achieving the greatest results with the minimal ingredients possible to keep consumers delighted, healthy, and looking forward to returning.
Flat-sided potstickers with a wonderful maillard reaction on both sides are the trademark of Hui Tou Xiang. The pockets are flavorful with a filling that is practically scorching hot. It is loaded with a lot of white onions.
They have pan fried dumplings, steamed dumplings, and boiled dumplings.
Pan fried
Under the Pan-fried dumplings are Hui Tou (Can be filled with either pork or beef), Pork & Leek Pancakes (filled with pork and chives), Vegetarian Leek Pancakes (Packed with egg, chives and glass noodles), Pork potstickers (stuffed with pork and cabbage), and Fish potstickers (loaded with fish and chives).
Steamed
Steamed dumplings include Pork siu mai (stuffed with pork), Xiao Long Bao (Pork soup dumplings that contain peanuts), Pork & Crab Xiao Long Bao (Another type of soup dumpling stuffed with pork & snow crab, with peanuts), Vegetable Dumplings (filled with with Napa cabbage, carrots, mushrooms, bean curd, & glass noodles).
Boiled
The menu under boiled dumplings are Three flavored boiled dumpling (filled with shrimp, pork, egg and chives), Fish dumpling (stuffed fish and chives), Pork and Napa ( Filled with Napa cabbage and pork), Pork and pickled Napa ( stuffed with pickled Napa and pork), Pork, Napa & Celery (Stuffed with pork, Napa cabbage, and celery).
Other Menu
They also offer other dishes like Wontons (Hong Kong Style, Chinese Spinach, Spicy Pork Wonton), soup noodles (such as Yangchun, braised meatball, Pork ribs noodles, Stewed beef noodle soup, pork hock, pork belly, seafood), Dry Noodles (such as Minced pork noodles), Appetizers (such as Pork hock, Marinated tofu skin, wood ear, cucumber salad, steamed vegetable, stewed seaweed salad, and scallion pancakes).
---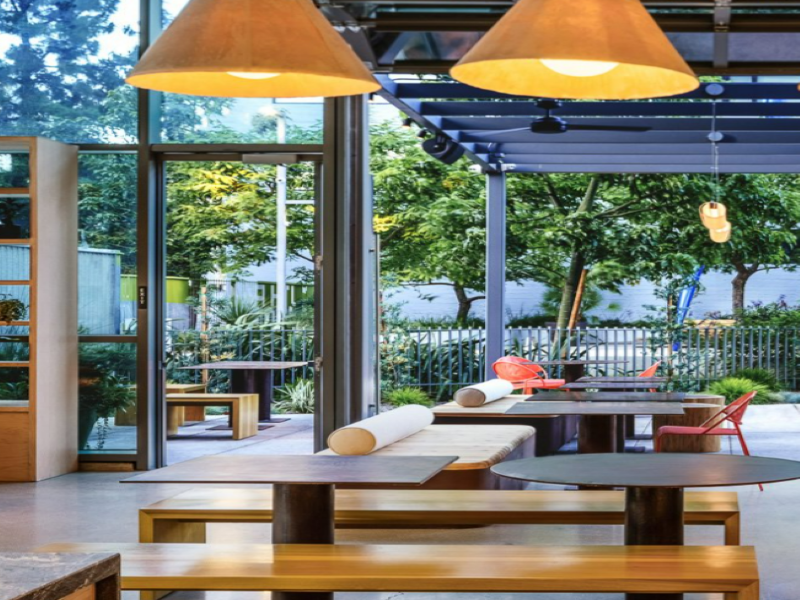 Pine And Crane
Pine And Crane is another good place to go if you're seeking for luscious dumplings. The restaurant is situated on Griffith Park Boulevard in Los Angeles, California.
The Pine And Crane DTLA (Downtown Los Angeles) is a casual Taiwanese restaurant located in the South Park neighborhood of downtown Los Angeles. This site is the successor to their original restaurant in Silver Lake and strives to continue serving you delectable Taiwanese cuisine in a welcoming, contemporary atmosphere. Since they are passionate about they we do, they take great delight in utilizing basic, seasonal ingredients to prepare their dishes.
They also serve a range of small plates, conventional cold appetizers, dumplings, noodles, and rice dishes in addition to the well-known classics from the Silver Lake site.
The pan fried pork buns with kurobuta pork are the best.
Dumplings & Bun
The menu list under Dumplings & Bun are Shrimp wontons (tossed in their house sauce), Pork Belly Clamshell bun ( made of braised pork belly, mustard greens, cilantro, and peanut), Beancurd Clamshell Bun (braised beancurd, cilantro house pickles, peanut), panfried pork buns (made with Taiwanese cabbage, kurobata pork, and scallions), and Bok Choy Potstickers (made with shiitake, beancurd, and vermicelli).
Other Menus
Noodles
Noodles on the list are Sha Gua Mian ( prepared with soy sauce, vinegar, fried shallots, chili crisp, and scallions), Dan Dan noodles, (made with sesame-peanut sauce, cucumbers, peanuts and cilantro), Slack Season Noodles (Prepared with minced pork, garlic, shrimp, and fortified pork broth), Wonton noodle soup (made with chicken/pork broth, shrimp wontons, baby bok choy), beef noodle soup (includes braised beef shank, mustard greens, and baby bok choy).
Rice Dishes
The rice dishes on their menu are Taiwanese sticky rice (prepared with dried shrimp, taiwanese sausage, peanuts and cilantro), minced pork on rice (made with soy braised egg, and house daikon pickle), Three cup chicken (made with sesame oil, soy sauce, rice wine, and Thai basil), Vegan Mapo Tofu (includes organic silken tofu, and spicy doubanjian), and bowl of heirloom white/ brown rice.
Vegetables
They also have vegetables such as sauteed mustard greens (made with edamame, tofu skin, and ginger), and sauteed seasonal greens.
---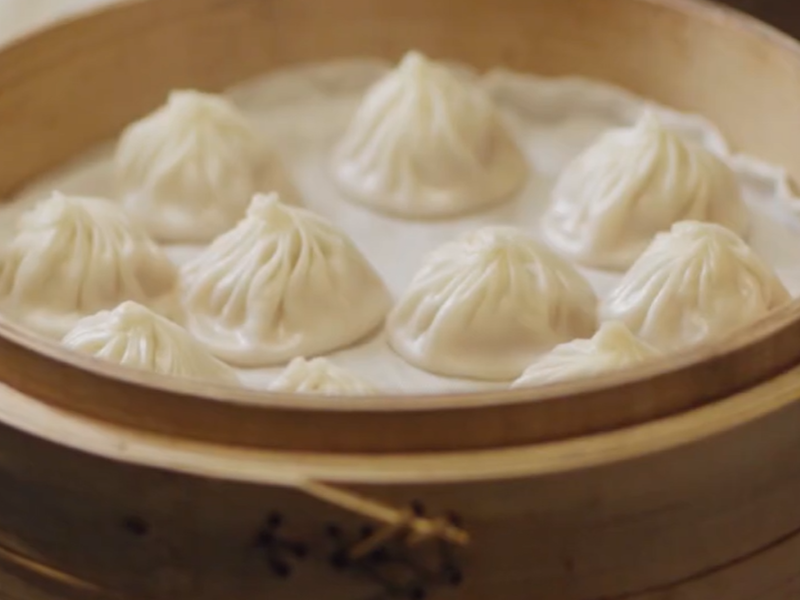 Din Tai Fung
Din Tai Fung is a Taiwanese restaurant chain. The restaurant is located in Baldwin Ave., Arcadia, CA.
Din Tai Fung's extraordinarily thin wrappers, which are the benchmark for xiao long bao (soup dumplings), are packed with a delicious soup and beef filling while yet being transparent enough to reveal the soup below.
Steamed Dumplings And Buns
Chicken dumplings, vegan dumplings, Cod dumplings, Kurobuta pork and Shrimp dumplings, kimchi and kurobuta pork dumplings, vegetable and kurobuta pork dumplings,sticky rice and kurobuta por shao mai, shrimp and kurobuta pork shao mai, kurobuta pork bun, chicken and mushroom buns, vegetable and kurobuta pork buns, and vegan buns are among the dishes they offer.
---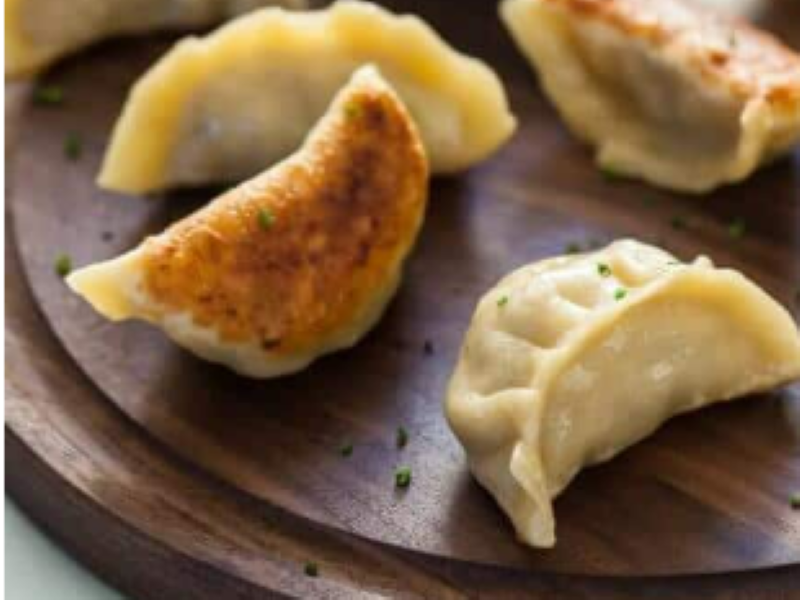 PP Pop
PP Pop restaurant is situated in Garfield Ave., Monterey Park, CA.
You can have Jiao Zi steamed or fried at this popular Taiwanese restaurant. In the fried variant, the dumplings are connected by a crisp "skirt" that develops at the bottom of the pan and provides a delicious crunch. The ultra-crackly, paper-thin lace netting that gives way to a luscious, abundant filling is what makes these restaurant's plump potstickers such a treat. Break the delicate disc in half, drizzle your dumplings with a little spicy chili oil.
Dim sum
Their dim sum menu list has House Special Steamed Pork Bao, Pan fried Pork boo, Pork Potstickers, Beef roll cake, Pork with shrimp dumpling (can be fried or steamed), pork with leek dumpling (can be fried or steamed), shrimp with leek and pork dumpling (can be fried or steamed), pan fried pork with Chinese cabbage Wonton, Pork with Chinese Cabbage wonton soup, Hot oil pork with vegetable wonton, and hot oil pork and shrimp dumpling.
Other Menu
Aside from dim sum, they also have appetizers and cold dish (popcorn chicken, fried squid, fried fish balls, and kimchi), Noodle soup (braised tendon noodle soup, house special beef noodle soup, braised beef and tendon noodle soup, spicy braised beef noodle soup, sichuan spicy beef noodle soup, beef with pickled vegetable noodle soup, beef stew noodle soup, spicy beef noodle soup and many more), Rice noodle/fun soup, Japanese ramen, and many more.
---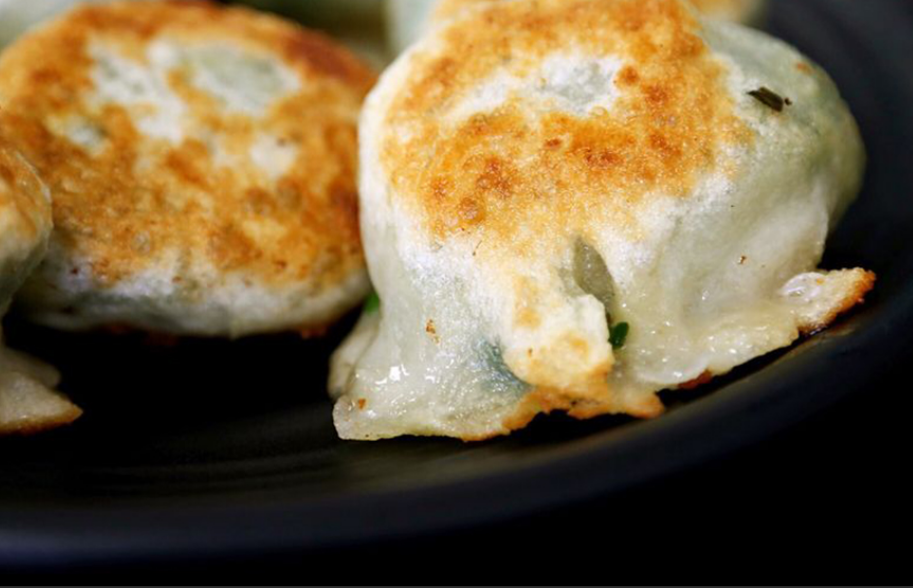 Zui Xiang Yuan
Zui Xiang Yuan is situated in E Valley Blvd, Alhambra, CA
Flavorful hand-sized pockets of meat and vegetables, such as beef, pig, or leeks, are prepared in this strip mall restaurant. The dumplings are softly pan-fried to a golden-brown brilliance. Each taste starts with a crunchy outside layer, then has soft dough and a savory juice explosion from the flavorful inside filling. Additionally, Zui Xiang Yuan offers consistently excellent regular-sized dumplings.
Dumpling/Bun
Under their Dumpling/Bun menu, they have Shrimp dumpling, shrimp pork sea cucumber dumpling, Chinese pork dumpling, Leek pork dumpling, Pan fried pork dumpling, sour spicy wonton soup, Chinese sauce steam pork bun, Baicai Vegie bun, Beef bun, Vegetable pork bun, Chinese chive shrimp pork dumpling, beef steamed dumpling, veg steamed dumpling, flavor spicy wonton, steamed pork bun, regular steam pork bun, pan fried bun, leek pork bun, pork and chinese veg dumplings, etc.
Other Menu
They also have hot soup/porridge (Millet porridge, beef stew soup, beef soup, wonton soup, and vegetable soup), Flavored noodles (Soy juice beef noodle, soy juice beef tendon noodle, beef soup noodle, fried pork chop noodle, chicken slice cool noodle, stewed tendon soup noodle, Chinese dandan noodle, sour spicy cool noodle, sour spicy hot noodle, etc.), Appetizers (flavor spicy beef slices, preserved eggs with tofu, boiling vegetables, spicy pork stomach, spicy pork ear slices, fry pork rib, cool potato slices, etc.), and Chinese Pie cake.
---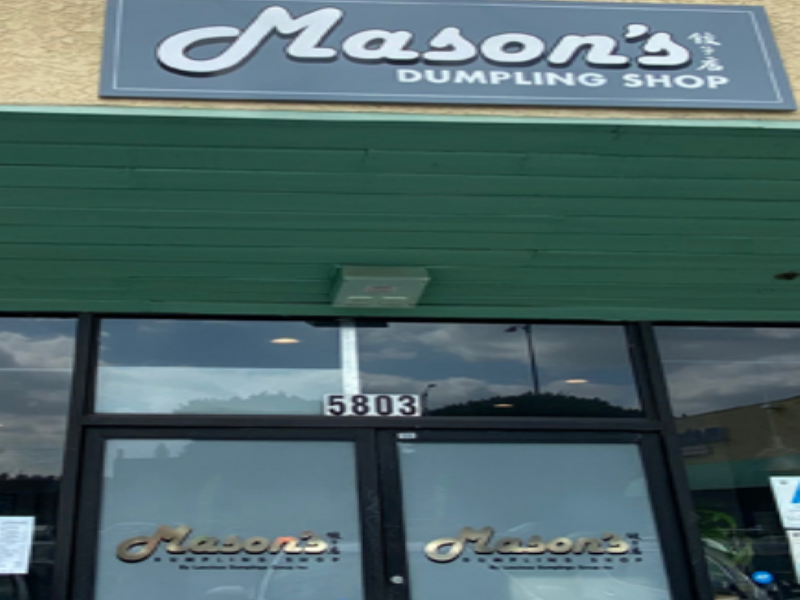 Mason's Dumpling Shop
Mason's Dumpling Shop is located in Figueroa St, Los Angeles, Ca
Everything in this restaurant, which is owned by the same people who own Luscious Dumplings in Arcadia, tastes exactly as wonderful as the SGV (San Gabriel Valley) version. Although prices are a little higher, it's still worthwhile to avoid traveling to the east. You should try the baby bok choy with oyster sauce and pan-fried pork dumplings.
Hand-selected farm fresh ingredients from the neighborhood market and the best meats are used in their Chinese cuisine every day.
Boiled Dumplings
On the menu, they have Boiled Chive, Pork, Egg, and Shrimp Dumplings, Boiled Cabbage, Pork, and Shrimp Dumplings, and Boiled Celery and Pork Dumplings.
Steamed Dumplings
The available steamed dumplings on their menu are Steamed Soup Dumplings, Steamed Pork and Crab Dumplings, Steamed Fish and Napa Dumplings, and Steamed Vegan Dumplings.
Pan Fried Dumplings
The Pan fried dumplings in Mason's Dumpling Shop are also delicious. Pan Fried Pork Dumplings, Pan Fried Chicken and Cabbage Dumplings, Pan Fried Beef, Cheese and Onion Dumplings, Pan Fried Fish and Napa Dumplings, and Pan Fried Chive Pockets With Pork, Egg, And Glass Noodle are on the menu.
Other Menu
They also offer other dishes, such as Rice (Stewed Angus Beef Over Rice, Stewed Pork Belly Over Rice, Mushroom and Pork Sauce Over Rice, and Vegetarian Rice Bowl), Buns (Stewed Angus Beef Bun, Stewed Pork Belly Bun, and Vegetarian Bun), and appetizers (Seaweed Salad in Chili & Garlic Sauce, Wood Ear Mushrooms, Sweet and Sour Lotus Roots, Small Bok Choy with Oyster Sauce, and Flavor Stewed Bean Curd).
---
Mama Lu's Dumpling House
Mama Lu's Dumpling House is located in Monterey Park, Los Angeles, Ca.
This popular restaurant specializes on Chinese food, so it seems sense that dumplings would play a prominent part on the menu. Even while the soup-filled Xiao Long Bao are famous, customers also enjoy the basic Guo Tie, which are essentially dumplings with pan-fried bottoms that give the otherwise soft, steamed dough a crunchy feel.
Dumplings
The Dumplings menu list in Mama Lu's dumpling house include juicy pork dumplings, truffle juicy pork dumplings, juicy chicken dumplings, juicy pork and crab dumplings, pho juicy pork, pork pan fried dumpling, chicken pan fried dumplings, green onion fried pan cake, chive and pork dumplings, fish dumplings, assorted mushroom dumplings, beef dumplings, lamb dumplings, veggie dumplings, spicy wonton, and many more.
---
Mian
Mian restaurant is situated in San Gabriel, Los Angeles, Ca.
The restaurant produces perhaps some of the juiciest Chao Shou in the San Gabriel Valley. These inflated pork dumplings are served soaking in a copious amount of Sichuan chili sauce, which is somewhat sweet.
Non-noodles Dishes
Their menu includes pork dumpling, golden soup chicken chao shou, bone soup chao shou, chili oil chao shou, and hot ans sour chao shou.
Appetizers
They have a lot of appetizers on the menu list. Beef belly, beef in chili sauce, broccoli in Zanthoxylum sauce, chengdu style potato snack, spicy black fungus, spicy radish, cucumber, chengdu beef jerky, five spice peanuts, steamed egg and minced pork, steamed veggie, crispy chicken skin, and sweet and sour seaweed.
Rice Noodles
They also have rice noodles such as golden soup chicken rice noodles, clear broth zaijang rice noodles, hot and sour rice noodles, house beef rice noodles, Hua xing fried egg rice noodles, piguant rice noodles, sichuan bone rice noodles, spare ribs rice noodles, spicy beef ribs noodles, and beef cooked noodles.
---
Dan Modern Chinese
Chinese classics prepared with modern twist are available on Dan Modern's well-curated menu. However, their house specialty, the Xiao Long Bao, is believed to be on pace with Din Tai Fung's. These scrumptious wonders are made with premium dough and available in a variety of delectable combinations (like pork and dungeness crab, chicken and shrimp, or spicy pork). Each component strikes all the right notes, from a flavorful, nourishing broth that is a delight on its own to the excellent amount of a protein that is satisfying to your taste buds. The restaurant currently has five sites in LA due to the huge demand for their unbelievably excellent dumplings.
Xiao Long Bao/Soup Dumplings
They have a menu called Dan's signature dish.
These steamed Xiao Long Bao dumplings are handcrafted and have exquisitely thin skin. They are filled with your choice of filling in a rich, delicious broth.
Handmade Dumplings
Your can choose the filling and cooking method. Crispy with a thin crispy bottom layer or pan-fried for a slightly crunchy feel.
---
One One Dumplings
One One Dumplings is located in San Gabriel, Los Angeles, Ca.
Sometimes, this dumpling restaurant is known to by its former name, Luscious Dumplings, which was a local favorite. They make delicious, freshly produced dumplings that are delicious boiled or fried, but former is a better choice, which they name Shui Jiao (meaning "water dumpling" in Mandarin).
---
Kang Kang Food Court
Sheng Jian Bao are the more filling, carb-packed counterpart to Xiao Long Bao. These are pan-fried with crisp bottoms and thicker exteriors, which are perfect for holding a gelatinous paste that turns to liquid as it cooks. XLB are wrapped in thin-skinned wrappers and steamed. The Kang Kang Food Court is renowned for its exquisite rendition of these Shanghainese buns, bursting with scorching-hot soup. Since the filling is tasty and satisfying, dipping the bao in the available vinegar sauce enhances the flavor by cutting through the gushing pork fat.
---
Tasty Noodle House
Tasty Noodle House is situated at San Gabriel, Los Angeles, Ca.
The natural taste of the food is more important to them than the traditional Chinese method of cooking, which heavily relies on the use of oil, soy sauce, and msg for flavor. They believe that using fresh ingredients is fundamental and will make any dish taste better. Additionally, they have included the slow-food cooking technique, which enhances the texture and layers of taste.
Traditional Bao Zi are fluffy wheat buns stuffed with pork and vegetables. Tasty Noodle House's version is quite popular. These circular buns, which are a version of Bao Zi made with a thicker dough akin to Sheng Jian Bao, are soft and fluffy on top and lightly pan-fried so that their golden-brown bottoms are crispy. The combination of distinct textures, together with the flavor of the seasoned pork within, is innovative. And even if you eat the bao the next day, the meat inside doesn't go mushy while almost overflowing with flavorful juices.
---
Happy Noodle
Happy Noodle is located in El Monte Ave, Temple City, Los Angeles, CA.
Dumpling
They have lots of varieties of dumplings. They offer Lamb dumpling, three flavors dumpling, fish dumpling, pork & vegetable dumpling, and vegetable dumpling. These dumplings are also available in pan-fried.
They also offer Three flavors steamed dumpling and steamed dumpling with squash.
---
NBC Seafood Restaurant
NBC Seafood Restaurant is situated at Monterey Park, L.A.
Despite the fact that there are other Siu Mai varieties, the Cantonese classic offered at dim sum restaurants is the one that is most liked in the United States. This steamed, open-faced snack is often loaded with a base of minced pork and shrimp and boosted with a variety of other components and flavorings, such as mushrooms, scallions, ginger, water chestnuts, bamboo shoots. Compared other dumplings, its yellow, egg-based wrappers aren't closed. A goji berry is used instead of the traditional toppings of crab roe or sliced carrot at NBC.
---
Lunasia Chinese Cuisine
Lunasia Chinese Cuisine has three branches. One is situated in Alhambra, one in Pasadena, and the other is in Cerritos, California.
They serve steamed dumplings, such as Jumbo shrimp Har-Gow, Jumbo Shrimp & Pork Siu Mai, Truffle Siu Mai, Caviar Siu Mai, Truffle Mushroom, Vegetarian Dumpling, Spinach shrimp dumpling, Scallop dumpling with squid ink, and many more.
Steamed crescent-shaped dumplings are known as har gow. They are encased in transparent, flexible skins entirely made of tapioca starch, and filled with shrimp. To keep this piece moist, the shrimp ,which should be firm, plump, and still crisp, is usually rolled inside with some form of pork fat.
The har gow from Lunasia Chinese Cuisine is excellent. Every single one is cooked with a whole giant shrimp, making them larger than the Har Gow provided at other places.
---
You Kitchen
You Kitchen is situated in E Valley Blvd, Alhambra, CA.
The city's best shengjianbao, pork and fennel dumplings, and wontons are prepared by hand at You Kitchen.
Their dumplings can be steamed, boiled or pan-fried. Included in their menu are pork cabbage dumplings, shrimp and pork chive dumpligs, beef and onion dumplings, celery pork dumplings, corn pork dumplings, fennel pork dumplins, chicken and shrimp corn dumplings, chive egg and vermicelli dumplings, squash dumplings, pickled cabbage pork dumplings and many more.
---
Beijing Pie House
Beijing Pie House is an additional excellent dining restaurant. It is in Monterey Park, California.
They provide several pies called Xian Bing, which are loaded with pork and vegetables, along with savory pancakes, noodle soups, and other Northern Chinese favorites.
to guarantee that every customer has the finest possible experience and cuisine. Before serving its customers, Beijing Pie House makes certain that everything meets the highest standards.
---
Conclusion
Which Chinese restaurant do you believe is the best for you now that you have a list of the best restaurants? Whatever restaurants you decide to eat at, you won't regret it because all of the ones listed above can satisfy your cravings.