When we say a go-to food, fried chicken shouldn't be missing from the list. Though a lot of variations can be found, it is truly amazing on how fried chicken would taste like.
Different styles of fried chicken may be a result of creating different recipes. It will vary from its method of preparation, ingredients and techniques of cooking the fried chicken. Also, different parts of the chicken can be fried and served.
It can be the classic chicken wings, or you can also have the healthier breast part and the tasty thigh part. You can also pair them with good sauce/gravy or have it coated with its own flavored frying mixture or breading.
Who Started Frying Chicken
Did you know that fried chicken is also called Southern Fried Chicken? Though you might wonder who first created this dish, there is actually no known inventor of fried chicken. But one thing is for sure, this is older than you think.
The first fried chicken recipe was published by English cook Hannah Glasse in 1747. The word fried chicken then frequently appeared in cookbooks in the 1860s and 1870s. Though stories of how fried chicken was discovered can be dated thousand years ago.
A fried chicken consists of chicken pieces that have been coated with seasoned flour or batter and pan-fried, deep fried, pressure fried, or air fried. Crispiness of the fried chicken depends on the breading as it adds crisp coating or crust to the exterior of the chicken while retaining juices in the meat.
What Are The Different Types of Fried Chicken
If you are one of those people who loves fried chicken that much, you might have an idea of the different styles of how the chicken is cooked. This is why we compiled some of the best styles and different fried chicken types that you can spot out there. Read further.
Country Fried Chicken
Country Style chicken is a type of fried chicken that is flour-breaded, oil-fried, and simply seasoned. It is believed to have started in Medieval Europe and known as fritters. It can also be seen at tribal feasts in Africa.
As it may have been a combination of two styles, country fried chicken is still breaded and fried. If you have not tried this type of fried chicken yet, expect a crispy flour crust that rips off with the skin as you eat fried chicken.
---
American South Fried Chicken
Southern style fried chicken may have been the classic style, and the American south could be its closest resemblance. It is made by soaking wing, breast, thigh, and leg cuts in buttermilk. Flour mixed with cayenne, black pepper, and other spices is then coated to the chicken.
The final process involves frying the chicken with vegetable oil, traditionally in a cast iron skillet, and served up in grease-resistant chicken buckets. The breading combined with the buttermilk bath allows this American southern fried chicken to get that crispy and crackly texture.
---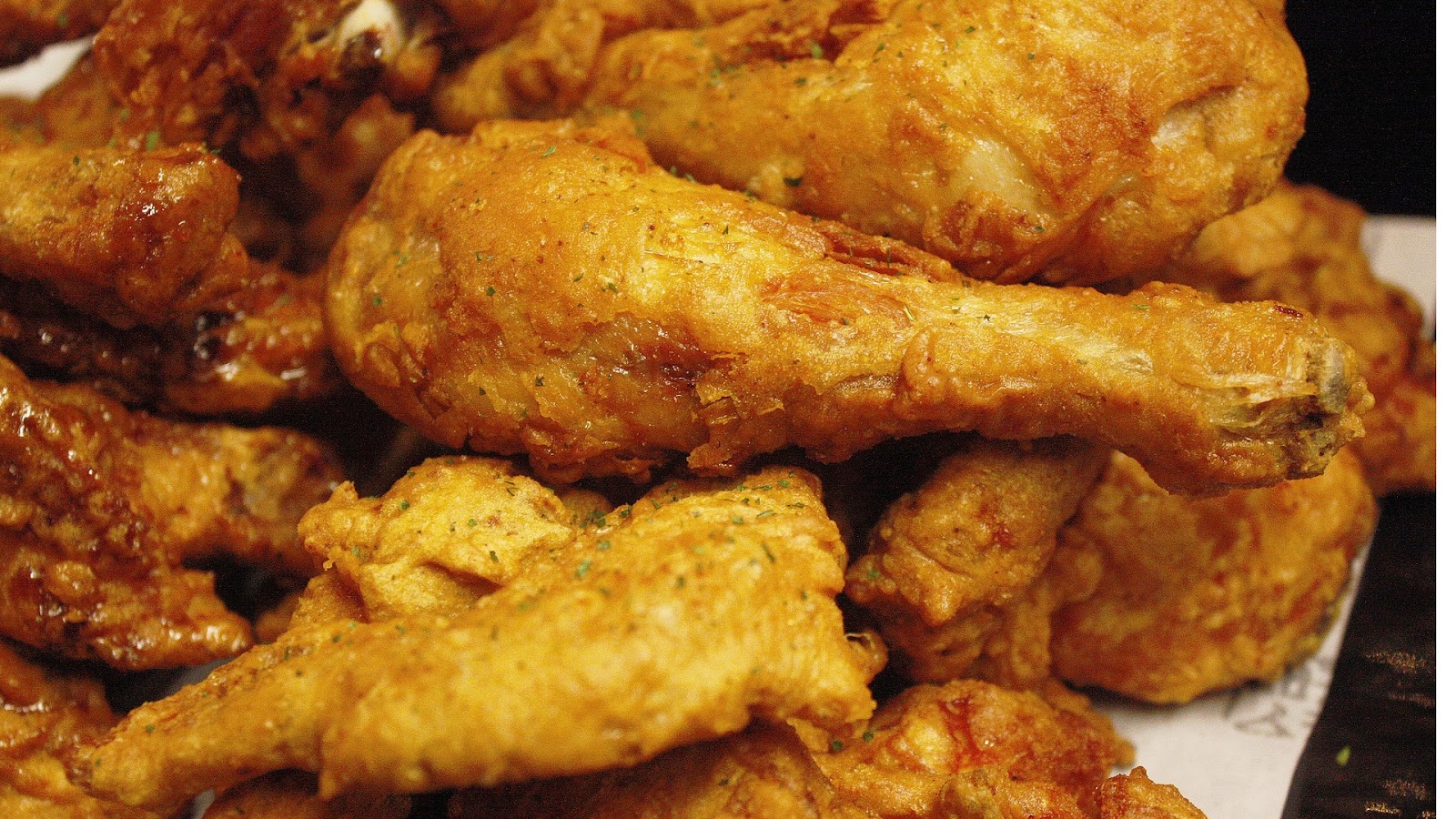 Korean Fried Chicken
Korean Yangnyeom Chicken is a type of fried chicken that is marinated and soaked in soy sauce, ginger, sugar, and other spices before it's fried twice. Double frying is a procedure intended to create a crispy texture due to the lack of breading.
Once frying is done, the same ingredients used in the marinade are applied on the chicken. If you want to create this type of fried chicken, use chicken wings as it works well with this procedure. You might also notice that Korean chicken wings are becoming popular in bars and restaurants in the US.
It is best served with a sweet glaze, a beer, and some pickled vegetables on the side. Rice would also work great if you prefer to have it as a meal. And it is amazing that it works well even without a gravy.
---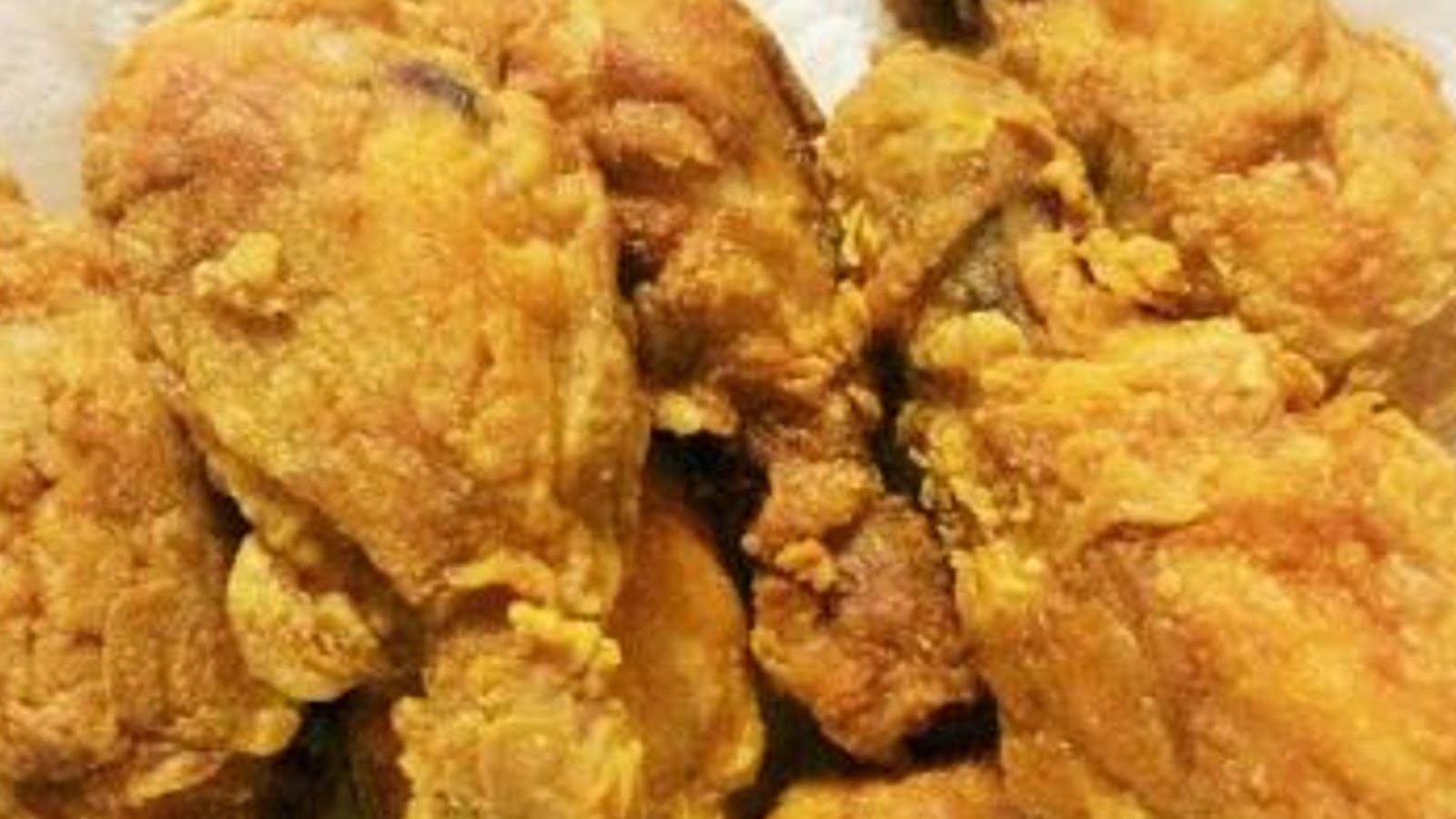 Broasted Fried Chicken
Broasted is typically a regular fried chicken, but instead of frying it in a pan, this type is fried inside a pressure cooker. It is also combined with deep-frying procedure to get that perfect skin/breading crispiness without compromising the moisture of the meat inside.
The result of combining the pressure cooker and deep-fried procedure would allow you to achieve that crispy and crunchy exterior, while having that perfectly juicy chicken meat on the inside.
---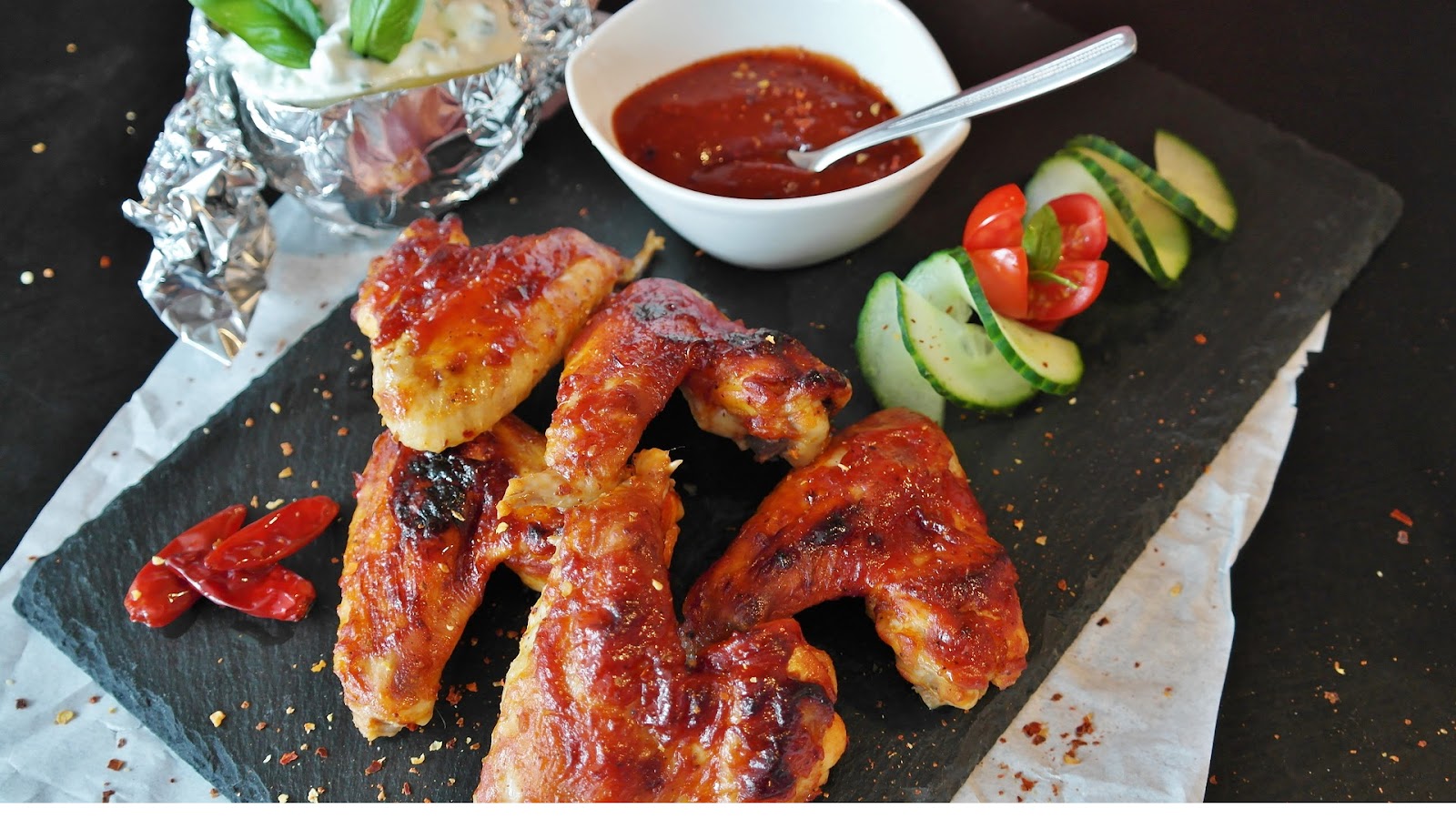 Buffalo Wings
Buffalo wing is an unbreaded chicken wing section (made up of smaller pieces of drumette piece and flat/wingette) that is generally deep-fried and then coated or dipped in a sauce prior to serving. The sauce can be made of a vinegar-based cayenne pepper hot sauce and melted butter.
This provides the buffalo wings a distinct tangy and spicy taste. Depending on your preference, you can adjust the spiciness to mild, medium, or hot. Buffalo wings is a versatile dish as it can be enjoyed as an appetizer, or can be served with hot steamed rice.
---
Smoked Fried Chicken
Smoked style fried chicken is best to be used in creating fried chicken sandwiches. This is true especially if you will use the boneless variation.
Creating a smoked type is done by having boneless chicken thighs that are brined in a buttermilk, jalapeños, and fresh herb mixture. This ingredients adds a slight bit of heat to the interior as well as makes sure you get that moist tender center.
It is then smoked before frying, and you will get a result that is similar to ham, bacon and fried chicken combined together. It will provide a smoky flavor with a crunchy exterior.
---
Nashville Hot Chicken
As the name suggests, this type of fried chicken is a specialty of Nashville, Tennessee, in the United States. Some said that this will give you a major kick.
The Nashville hot chicken would have a high level of spiciness due to its hot sauce and cayenne in the coating. Not only that, expect a drizzle of a spicy sauce over the top of the chicken. But to balance the extreme spiciness, it is served with white bread and pickles on the side.
---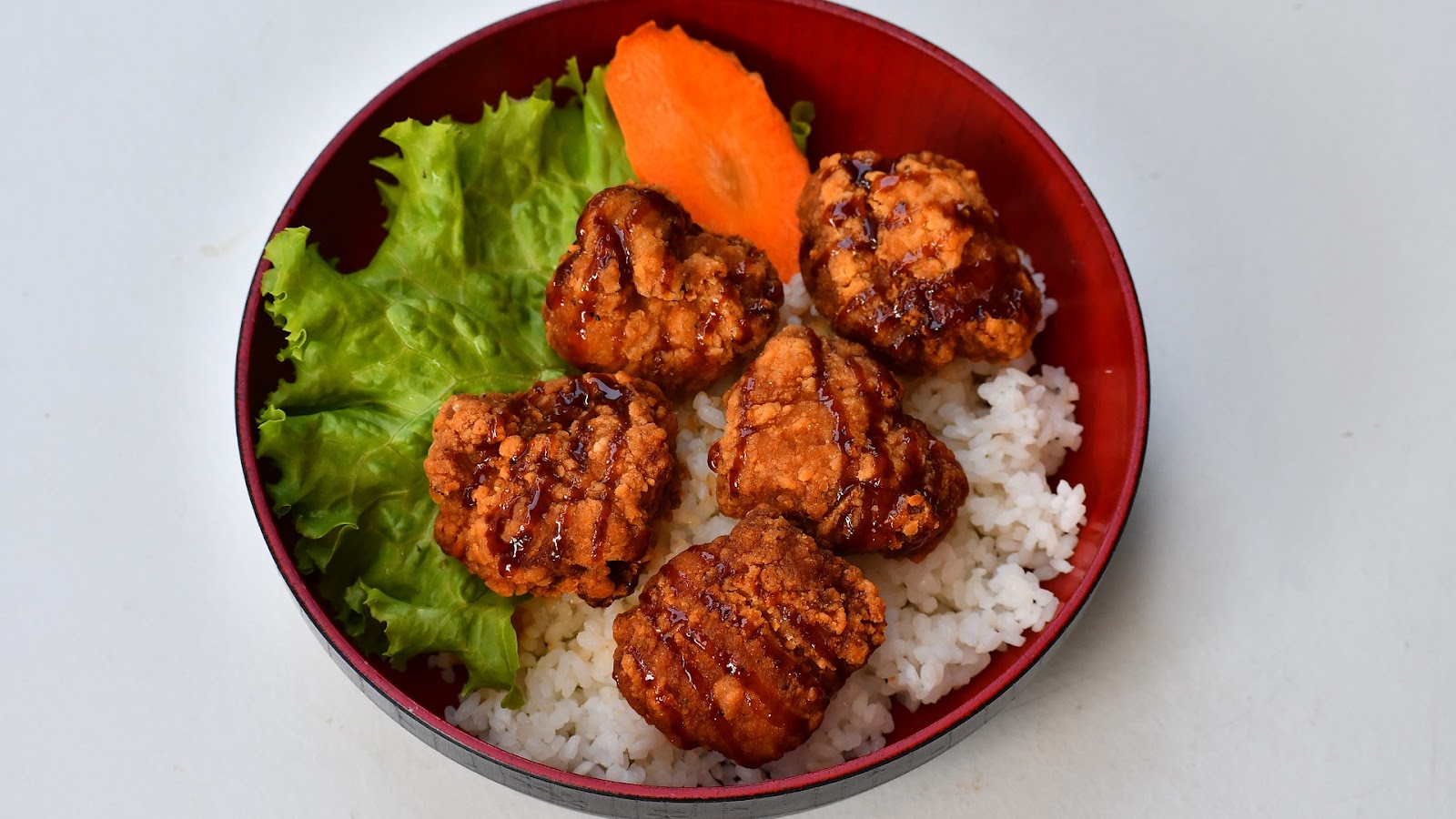 Japanese Chicken Karaage
Karaage is Japan's famous dish that is made with skin-on boneless chicken thighs. They use the thigh part as it produces more flavor than chicken breasts. However, chicken breasts can be used if there is no thigh part.
The Japanese fried chicken is made up of the skin-on chicken thighs marinated in ginger, garlic, soy sauce, and sake. They use potato starch as their breading before frying the marinated chicken. The result would be a crispy, golden brown outer coating that is comparable to tempura.
---
Brazilian Frango a Passarinho
Derived from Passarinho or little birdie chicken, this typical Brazilian appetizer is made out of small cuts of chicken marinated with lime juice and seasonings, breaded with a mixture of flour and cornmeal, and deep fried in oil.
The traditional tempero baiano seasoning is usually used to coat the chicken. It produces aromatic flavors coming from the blends of cumin, turmeric powder, coriander seeds, cayenne pepper paste, and oregano.
Those spices are then mixed with minced garlic and plenty of lime juice to create a marinade for the chicken. Sauteed garlic and olive oil are topped on the chicken before serving to get the authentic frango a passarinho fried chicken experience.
---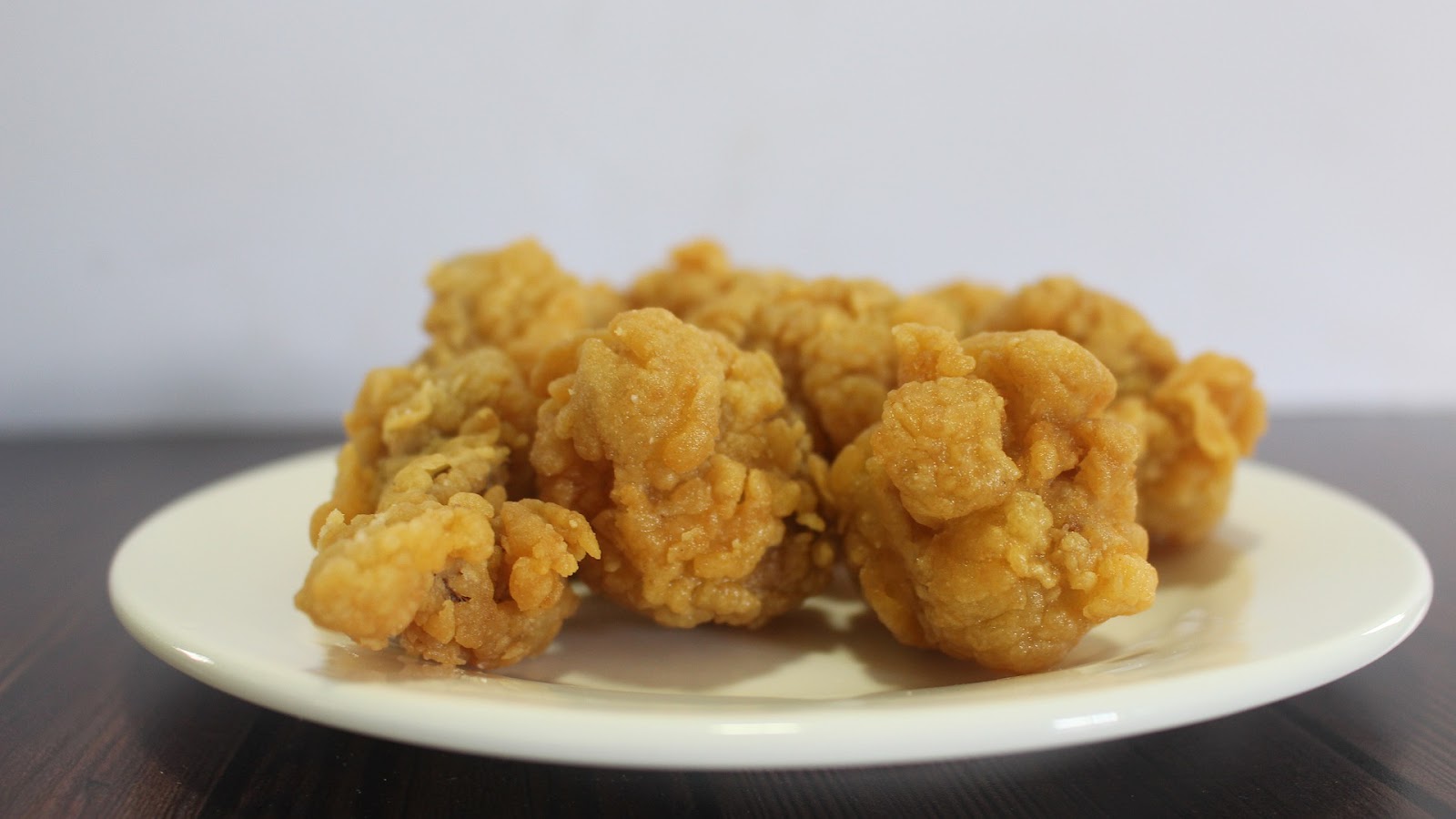 Popcorn Chicken
Popcorn chicken is basically an American adaptation of the Japanese karaage. Their main difference would be on the breading mixture as the popcorn style fried chicken uses a ratio of 50/50 or 70/30.
This dish that is made of small, bite-sized pieces of chicken that have been breaded and fried has been originally created by KFC, but it has then spread throughout the world. The popcorn style is made from 100 percent premium breast meat chicken off-the-bone.
It is also marinated for a tender inside and breaded for a flavorful, fun crunch on the outside. This should provide you an experience for a perfectly proportioned and tender chicken/breading bite.
---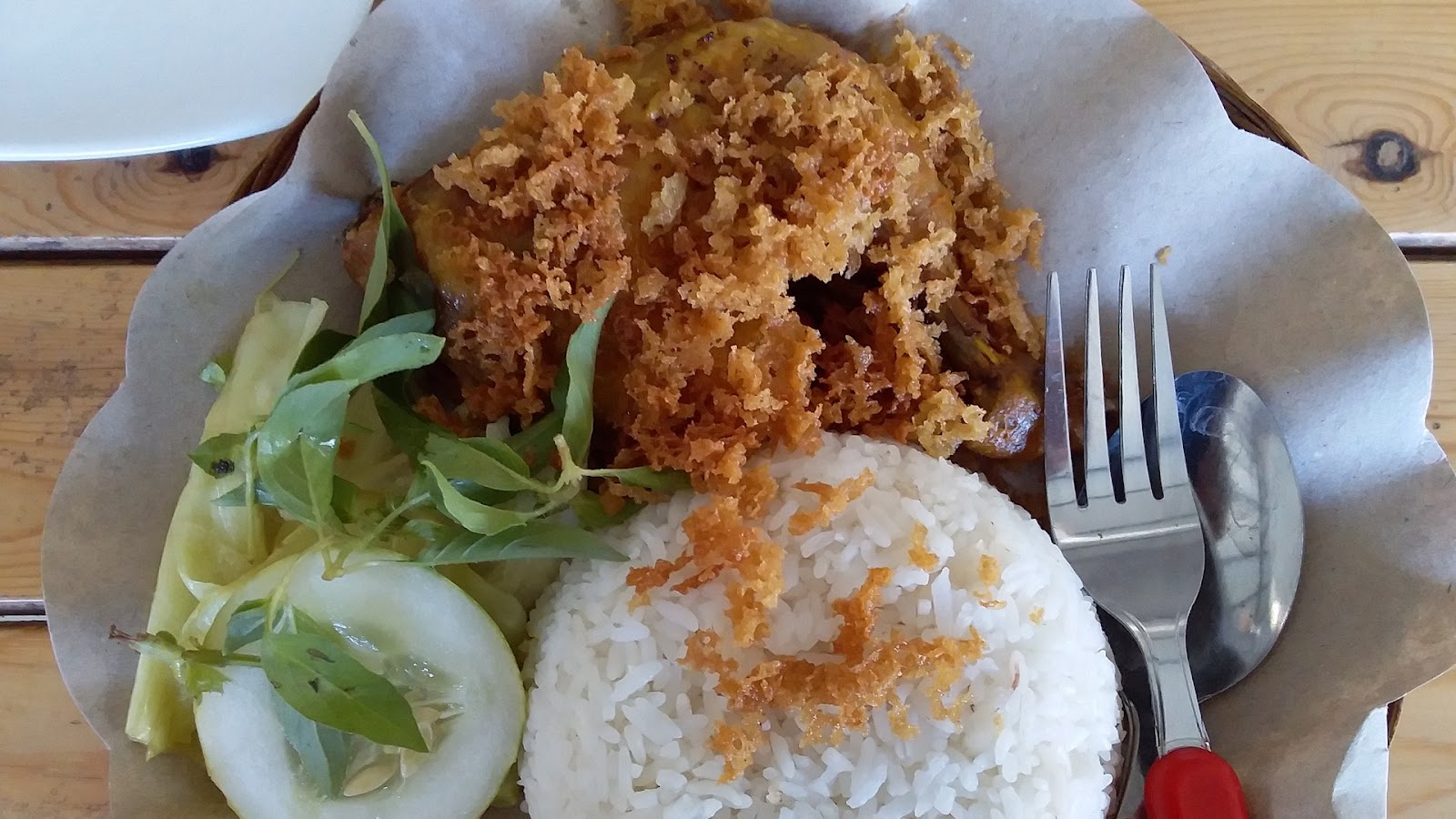 Indonesian Ayam Goreng
Ayam Goreng, or the Indonesian fried chicken, is commonly served at restaurants or family gatherings. It can be made up of any parts of the chicken cut that is marinated in an aromatic blend of spices and simmered in oil until it becomes golden and crispy.
Its main ingredient on the marinade consists of Galangal, a spice that looks like a ginder and also tastes like ginger, but it is more citrusy and a little pine-y. Their famous variation uses turmeric to achieve that yellow color. It is then combined with other popular spices such as coriander, garlic, and bay leaves.
---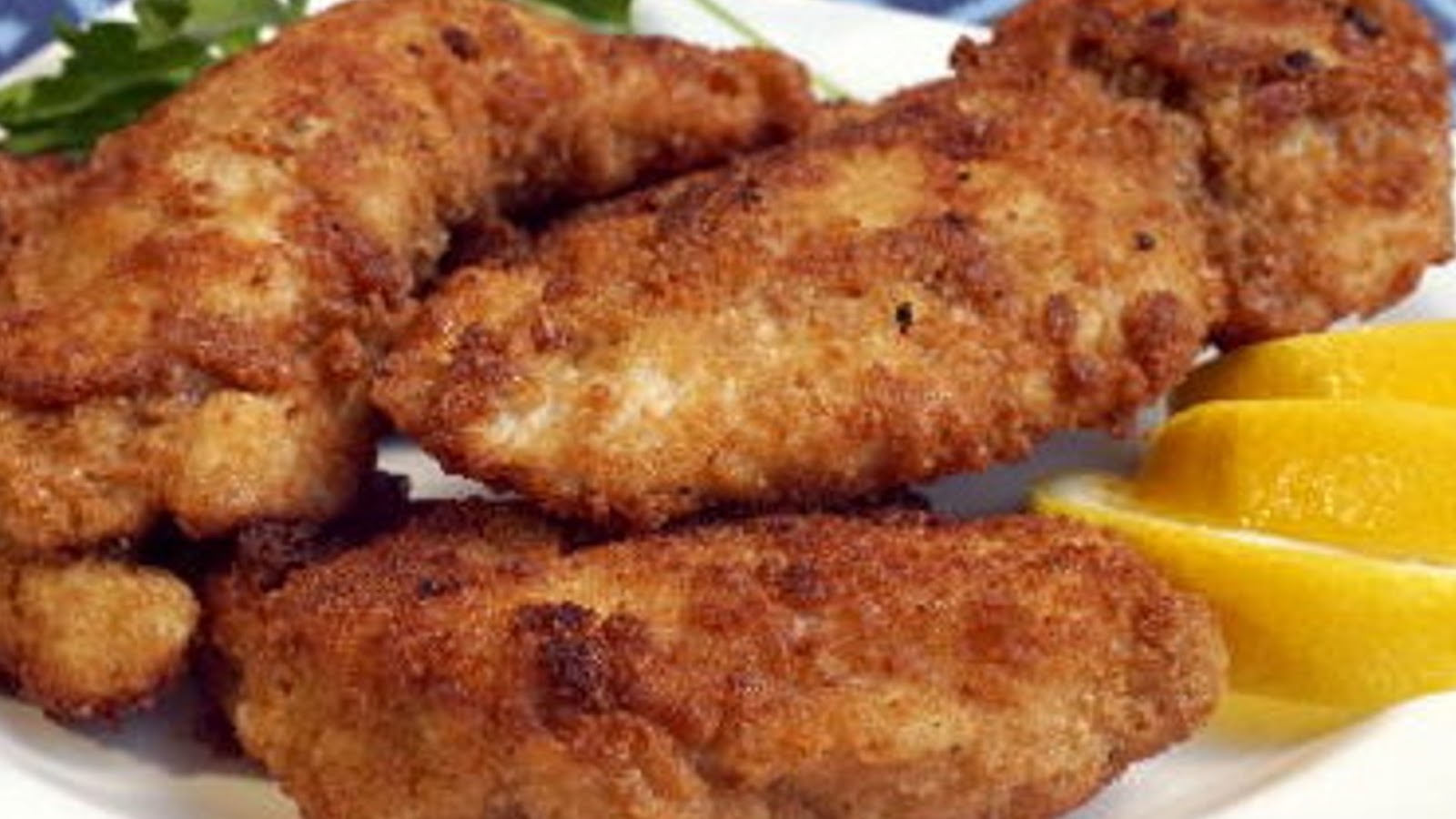 Austrian Wiener Backhendl
This Viennese cuisine has been a specialty since the 18th century. Backhendl or Wiener Backhendl consists of prepared and spiced portions of chicken, which are breaded and crispy deep fried. It is then served with lemon wedge on the side.
On this day, it is now a staple at Oktoberfest in Munich that is often served with coleslaw or potato salad, and a mug of beer. Preparation is done by coating skinless chicken pieces in egg, flour, and breadcrumbs before frying them in a skillet and served with parsley and lemon.
---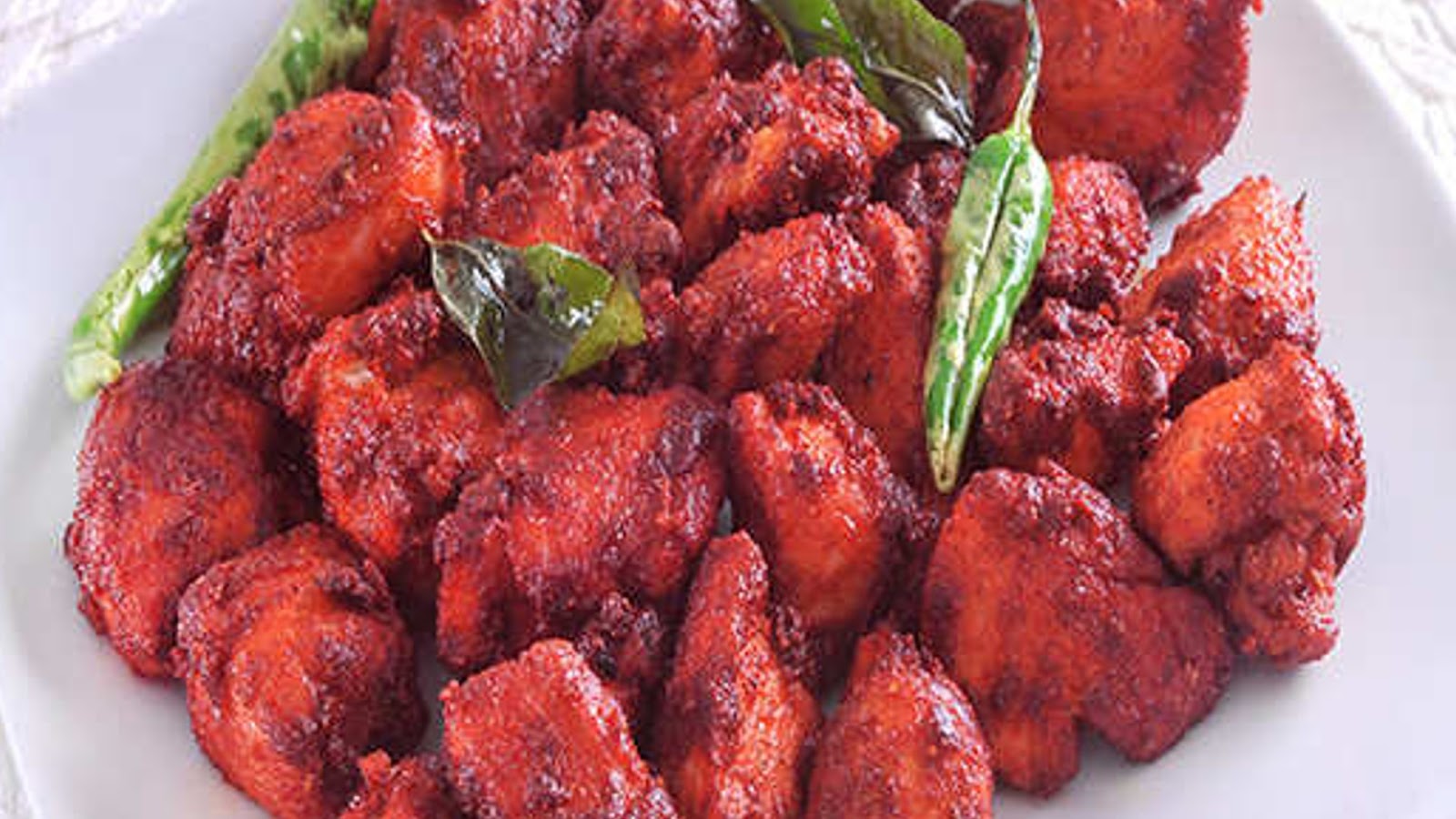 Chicken 65
This spicy, deep-fried chicken dish is originally from Hotel Buhari, Chennai, India. It has a flavor that can be compared to red chillies, but the exact set of ingredients for the recipe can vary. Chicken 65 can be served as an entree and it is also good for a quick snack.
The breaded chicken can have a combination of intense flavors of ginger, curry leaf, chile, and more. That means if you eat this fried chicken, expect an explosion of spice into your mouth that would continue into the rest of your body.
---
Dominican Chicharrón de Pollo
Chicken cracklings or Chicharrón de Pollo is a famous style of fried chicken from the Dominican Republic. It is usually made with thighs, wings, and drumsticks that are marinated into olive oil, lime juice, orange juice, and garlic.
Before frying the marinated chicken, it is coated with a mixture of flour, sazon, and adobo. The finished product is then served on its own or with an olive oil, cilantro, and jalapeno sauce.
---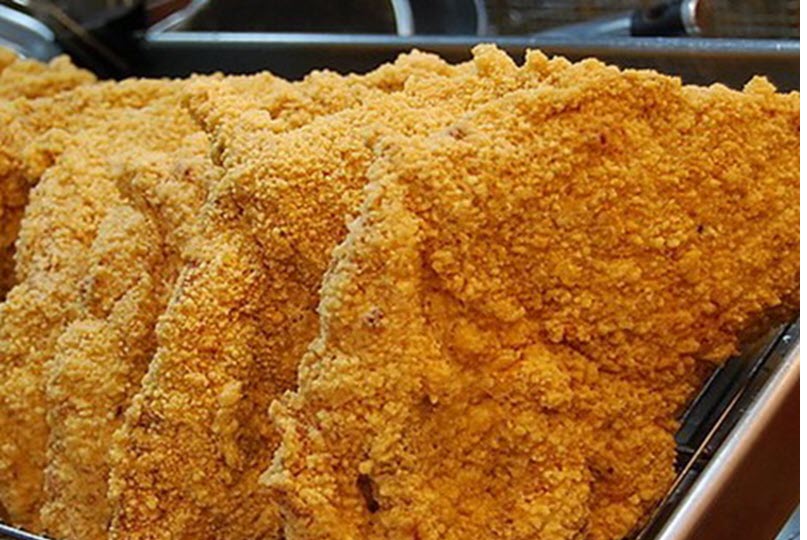 Taiwanese Xiang Ji Pai
Taiwan also created their own style of fried chicken that is made from huge, flat pieces of the chicken. If you have visited Taiwan or not, you will commonly see this as a street food with vendors selling pieces nearly 12 inches wide.
The process of making the Taiwanese Xiang Ji Pai includes pounding the chicken breasts until they are the size of a steak. They are then coated with flour/egg/sweet potato flour before deep-frying until crisp.
The breading is its key to achieve that special flavor as it uses 5 spices which consists of Chinese cinnamon, Sichuan pepper, fennel seeds, star anise, and mandarin orange peel. That is a flavor profile that you can only find if you visit Taiwan.
---
Frying Chicken – How It Is Done?
No matter what type of chicken that you want to fry, there are techniques and tips that might help you achieve the perfect chicken to serve on special occasions, like the National Fried Chicken day.
Fried chicken recipes for each type can be found online, and feel free to search and follow them at the comforts of your own kitchen. You can use different chicken pieces or substitute the main parts used in the recipe if you can't get them.
In marinating the chicken, you can also substitute missing ingredients with a closer flavor profile. For example, if you want to get an umami taste but are tired of using soy sauce, you can elevate it by using an oyster sauce instead.
Cooking method may be different from the other chicken recipes, but you can always alter it depending on the cooking time it would need. I hope that we have provided you with some information about the fried styles of the chicken. Thank you for reading.